Germany in Pictures: 31 Beautiful Places to Photograph
Located in the very heart of Europe, Germany is where you'll find some of the continent's most stunning and photogenic scenery.
Camera in hand, try to split your time equally between the country's picturesque countryside and its urban areas. You'll be rewarded with numerous memorable travel photos featuring everything from iconic cathedrals and museums in cities like Berlin and Munich, to the quaint public squares and castles of smaller medieval towns such as Rothenburg and Miltenberg.
Big or small, these old town centers are especially lovely to photograph in the lead up to Christmas. During this time, they're festooned with lights , decorations, and bustling Christmas markets, making a perfect and somewhat magical backdrop.
You might think of Berlin and historical destinations when you think about Germany, but the truth is that the country also boasts countless natural attractions. From stunning deep-blue lakes to snow-kissed mountains, to some of the best hiking trails in Europe, photo-worthy views and vistas are everywhere to be found. Many of these great places to visit in Germany are just minutes away from some of Germany's largest cities, making it easy to combine a city escape with an active outdoor adventure.
This handy list of beautiful places to photograph in Germany will provide you with some great ideas – now get out there and take some pictures!
1. The Black Forest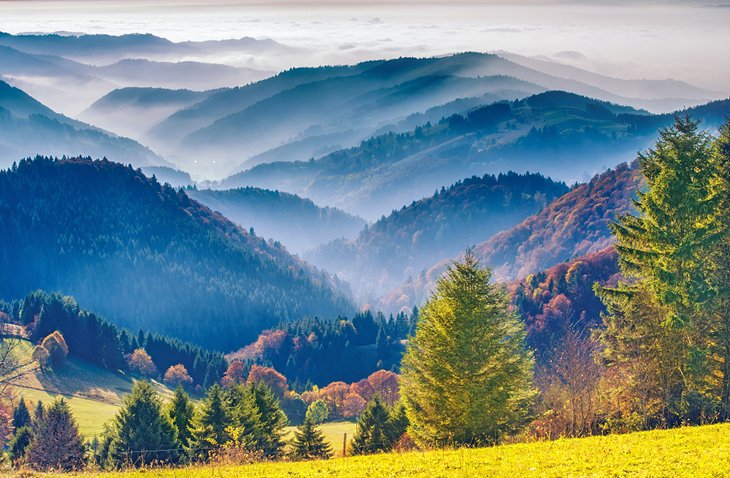 The Black Forest is actually a large forested mountain range that sits against the Rhine valley. Popular with hikers year-round, the area is also home to many historic towns – including the small town where poet Hermann Hesse was born – as well as open-air museums and protected natural areas.
2. Neuschwanstein Castle, Bavaria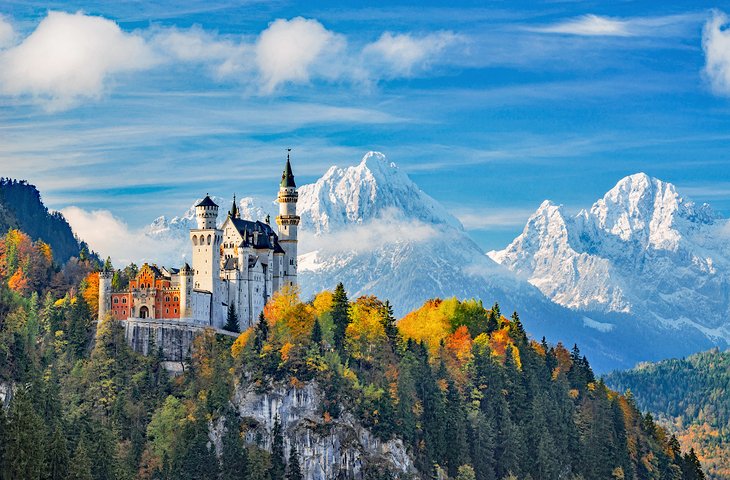 Germany has no end of romantic castles to photograph. Perhaps the most attractive is Neuschwanstein Castle. Looking like something straight out of a fairy tale, this romantic building is best photographed framed by the surrounding snowcapped mountains.
3. Miltenberg, Bavaria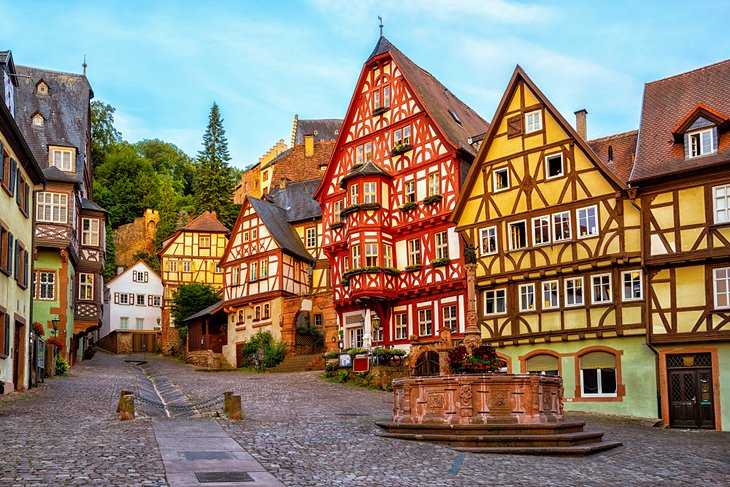 The quaint old center of Miltenberg in Bavaria is quite typical of the many medieval towns dotted around Germany. In addition to its well-preserved old architecture, its riverside setting on the Main makes it an extremely pleasant place to photograph.
Miltenberg is also situated on (or near) a number of popular Bavarian hiking trails, making it the perfect spot for outdoors enthusiasts to sample a little of "Old Town" Germany without sacrificing their craving for adventure.
4. Porta Nigra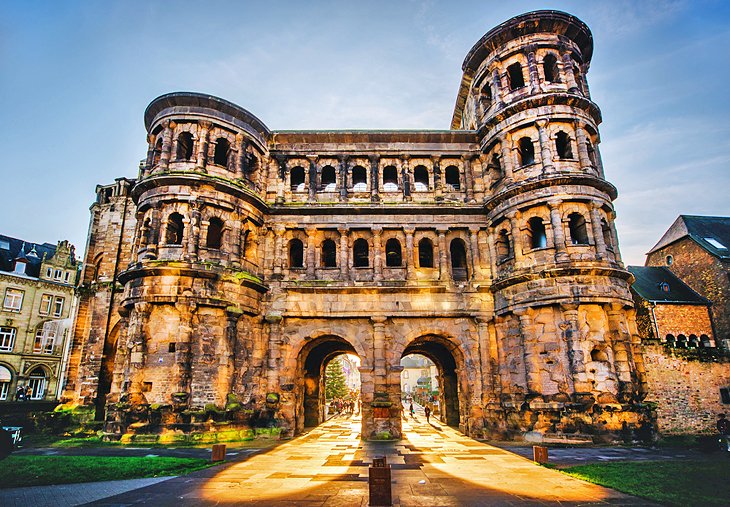 The Porta Nigra (Black Gate) sits in Trier, Germany's oldest city. As a Roman city gate, it once served as one of four town entrances for centuries.
5. Wimbachklamm Gorge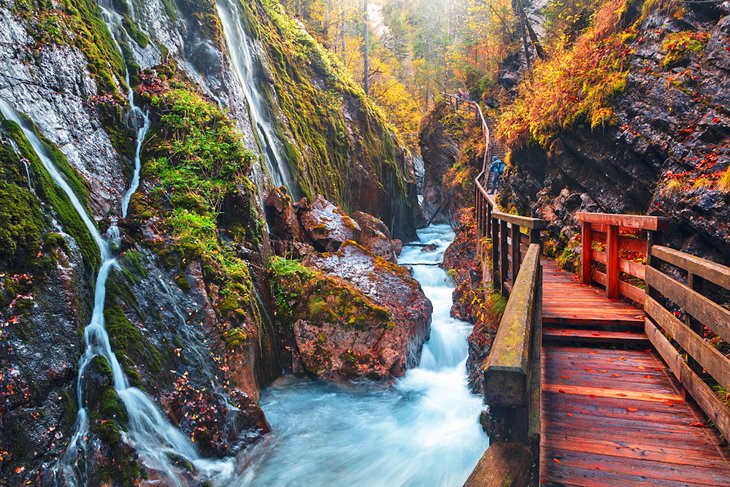 Thunderous waterfalls, fast ravines, and picturesque cliffs are the heart of the Wimbach valley. Hiking on the wooden path alongside the running waters digging deep into the rocks is a fascinating experience.
Past the gorge, the views open up over flowering valleys and the Watzmann mountain.
6. Bacharach, Rhine Valley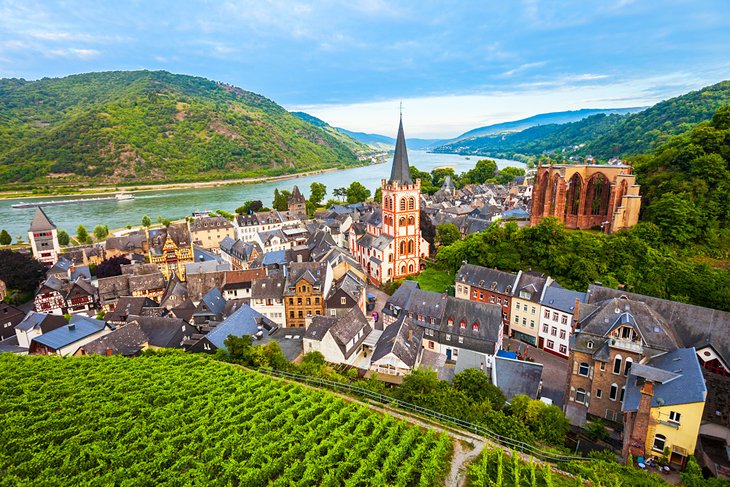 The stunning Rhine Valley is a must-visit when in Germany. Here, the medieval town of Bacharach makes the perfect backdrop for a stunning photo.
7. Speicherstadt, Hamburg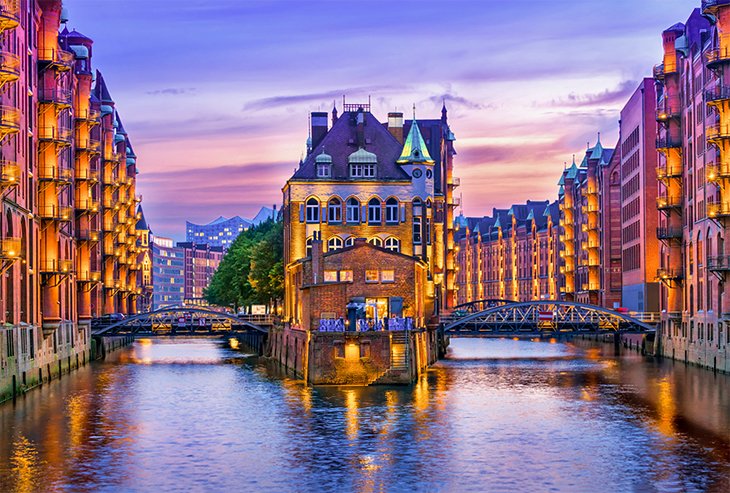 The most northerly of Germany's big cities, Hamburg offers plenty of opportunity for memorable photographs.
8. Geroldsee Lake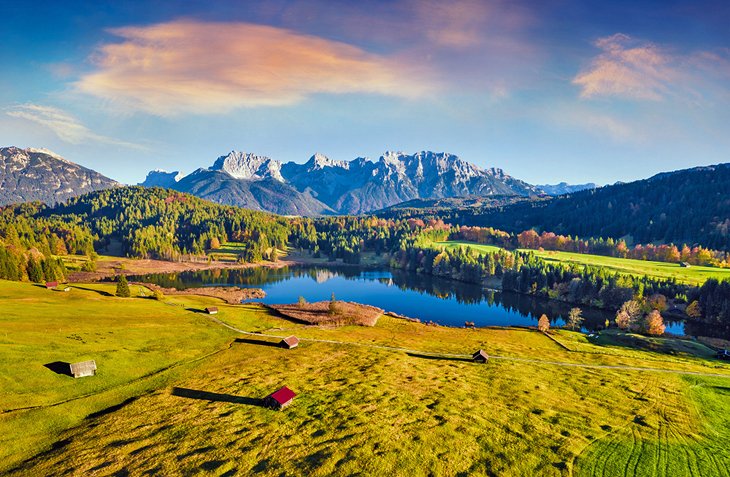 Lake Geroldsee is located in the small village of Gerold and surrounded by meadows and the Westliche Karwendelspitze mountain range in the Bavarian Alps.
Alpine cabins dot the valley in the distance, and the idyllic scenery is particularly spectacular as the sun rises over the mountains.
9. Rakotz Bridge (Devil's Bridge), Saxony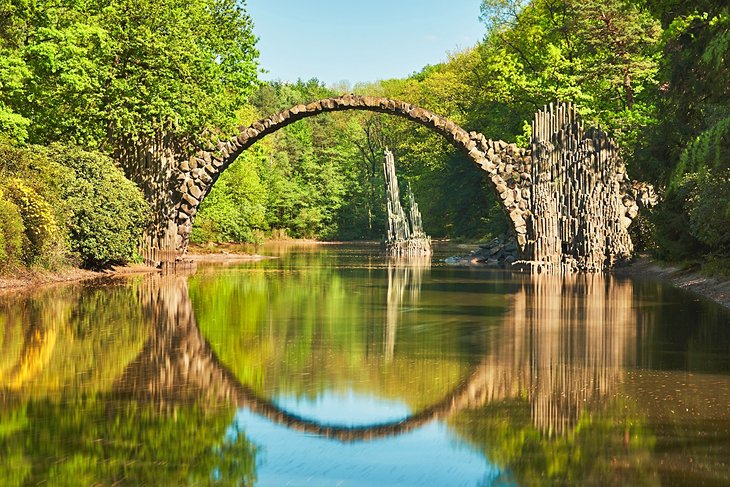 Located within the borders of the landscaped Azalea and Rhododendron Park Kromlau, the Devil's Bridge is an arched stone bridge designed to reflect on the waters under it and form a perfect circle. The spiked rocks at each end of the bridge were artificially formed using basalt columns.
It has remained something of a secret known only to a few photographers. As you'll see from this photo, the bridge offers those in the know an opportunity to capture a complete circle due to its reflection in the water.
10. Museum Island, Berlin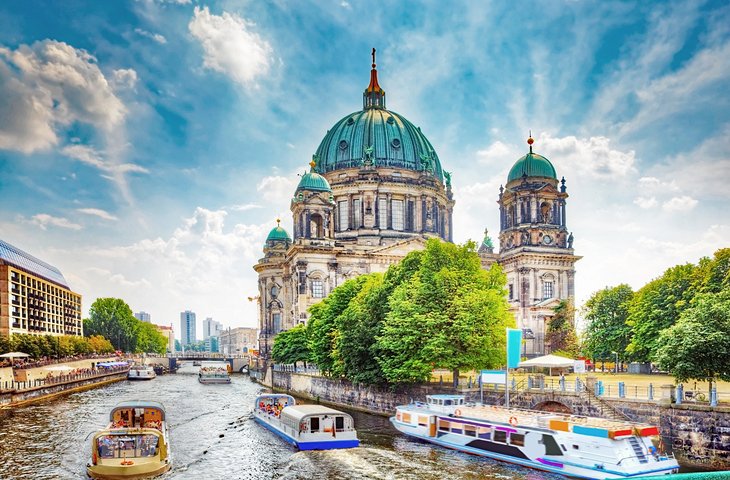 Of all Berlin's numerous attractions, it's Museum Island that offers the most picture-worthy scenes.
11. Bavarian Forest National Park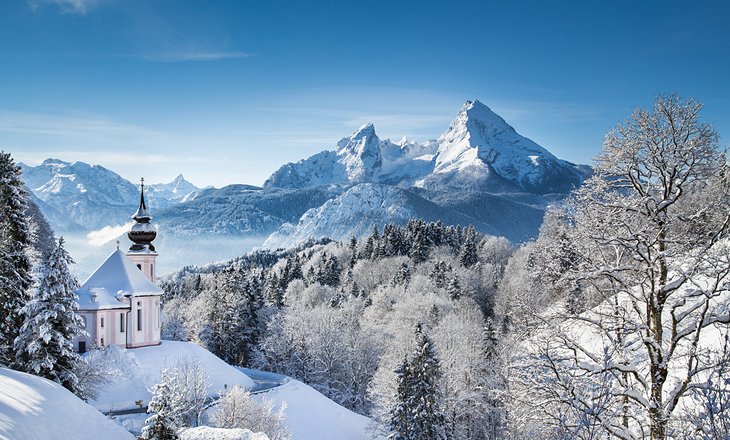 Sitting near the border between Germany and the Czech Republic, the Bavarian Forest National Park extends for over 24,000 hectares, much of it covered with protected Norway spruce.
In winter, the park offers over 350 kilometers of cross-country skiing and snowshoeing trails. In summer, adventure hiking trails and a network of over 200 kilometers of mountain bike trails cut through forests, up rugged hills and around deep-blue lakes.
12. Rothenburg ob der Tauber, Bavaria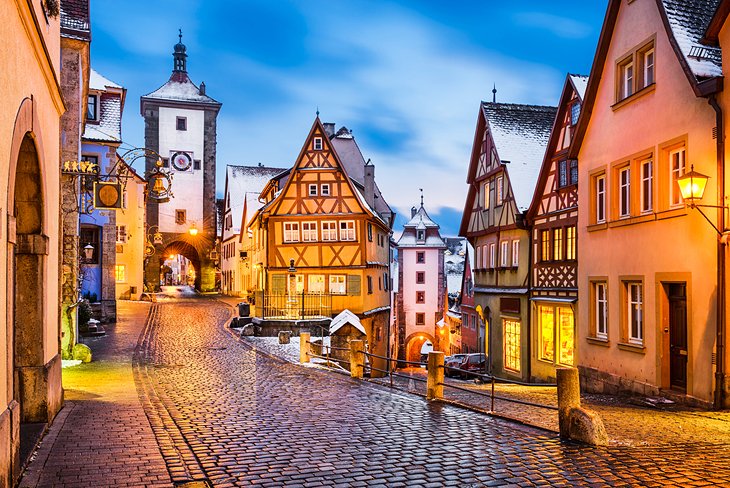 The best known of Germany's surviving medieval towns, Rothenburg ob der Tauber is something of a paradise for photographers.
13. Christmas Market, Frankfurt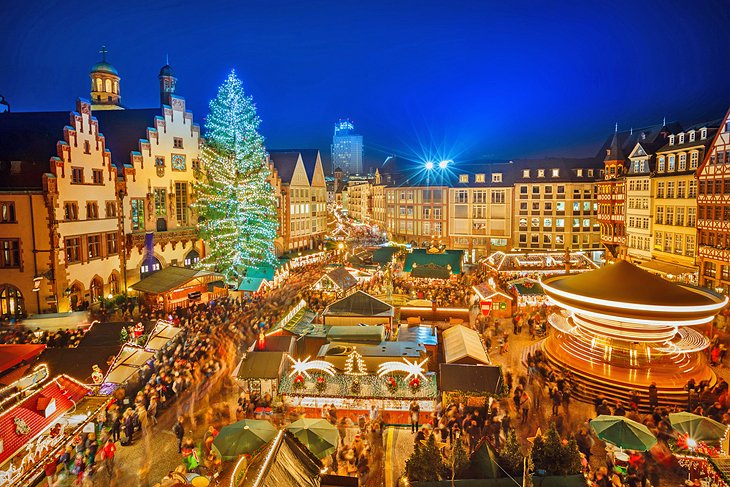 14. Brandenburg Gate, Berlin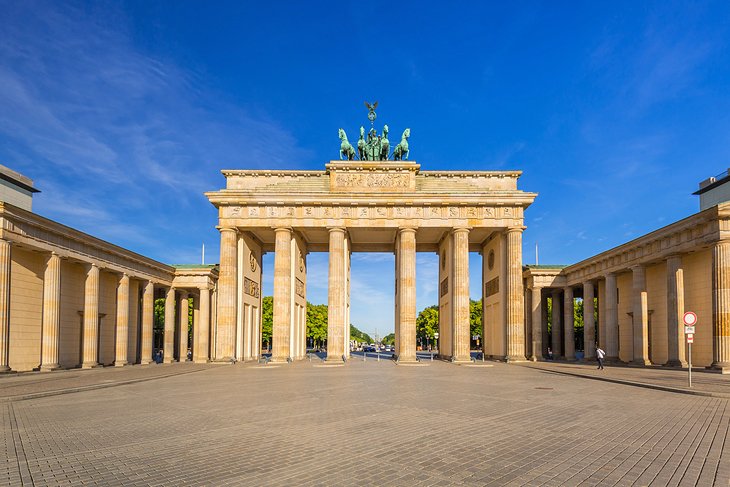 The Brandenburg Gate is quite possibly the most photographed landmark in Berlin. It can get busy, though, so try to arrive early before the crowds, as this photographer has done.
15. Deutsches Eck, Koblenz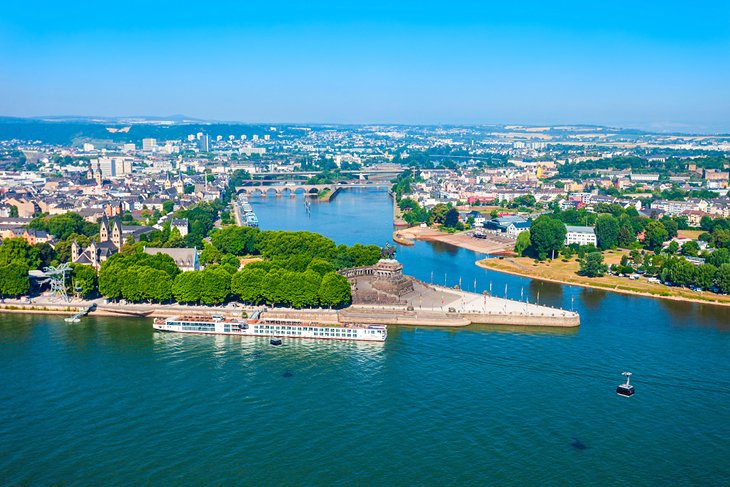 If you're into drone photography, you're going to love the Deutsches Eck in Koblenz. Known in English as the "German Corner," it's here that the Rhine and Mosel rivers meet.
16. Mosel River Bend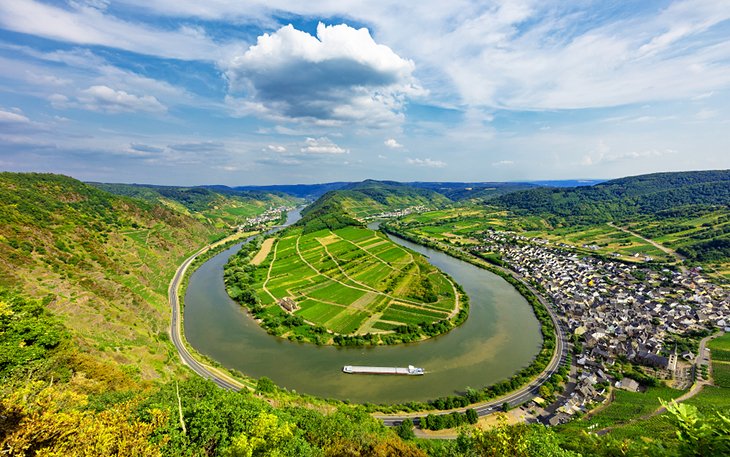 The best views of the horseshoe-shaped bend in the Mosel River are from the Calmont hill, 380 meters above sea level.
17. Bamberg, Bavaria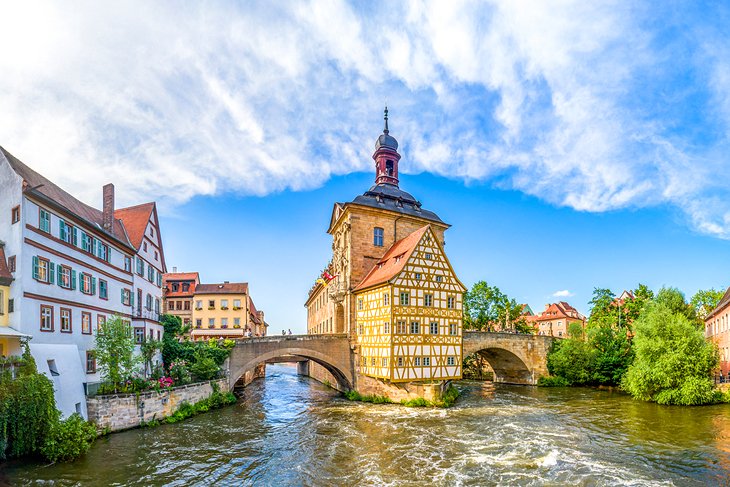 Exploring the Old Town of Bamberg on foot with camera (or smartphone) in hand is one of the top things to do in the historic UNESCO World Heritage Site of Bamberg.
By far the most memorable photo you'll take is of the Old Town hall, built atop a medieval-era bridge.
18. Bastei Bridge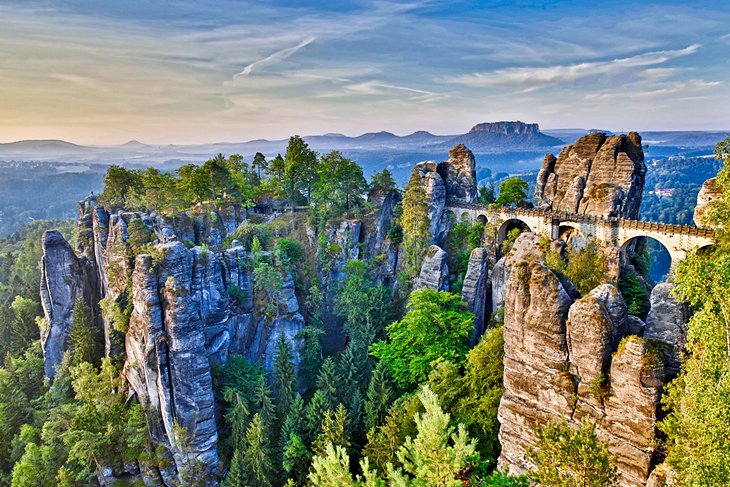 This sandstone bridge inside Saxon Switzerland National Park was built over 150 years ago to connect several jagged rocks of the Bastei.
The bridge can be reached from Dresden after a paddle steamer ride and a strenuous uphill one-hour hike. At the top, the bridge offers wide-open views over the Elbe River and the surrounding sandstone mountains.
19. Zugspitze, Garmisch-Partenkirchen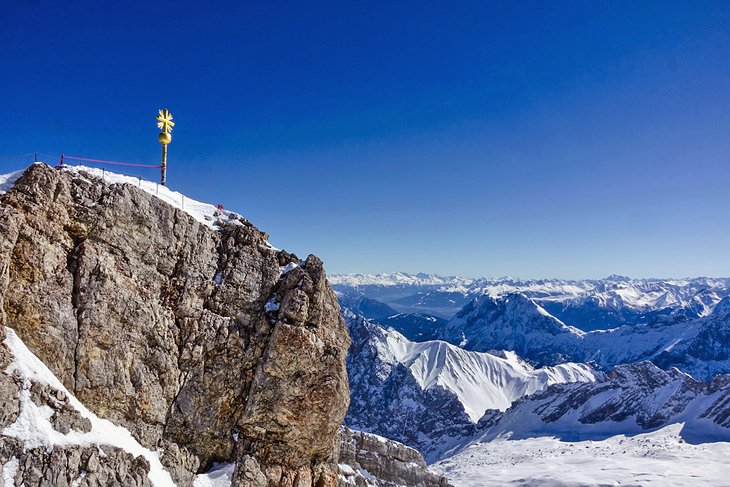 Located in the German section of the Alps, the 2,962-meter-tall Zugspitze is Germany's tallest mountain peak.
20. Rügen, Baltic Sea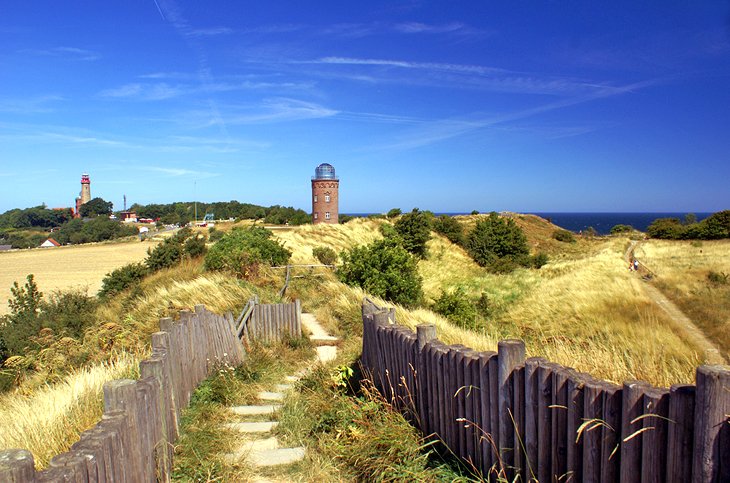 Located in the Baltic sea, the island of Rügen features a diversity of stunning scenery. The Sellin Pier is particularly stunning at sunrise, but Rugen Island has much to offer no matter when you visit.
Germany's largest island is home to Jasmund National Park, flanked by 160-meter-tall chalk cliffs and ancient beech forests. A historic narrow-gauge railway connects the eastern and western beaches on the island.
21. Sylvenstein Dam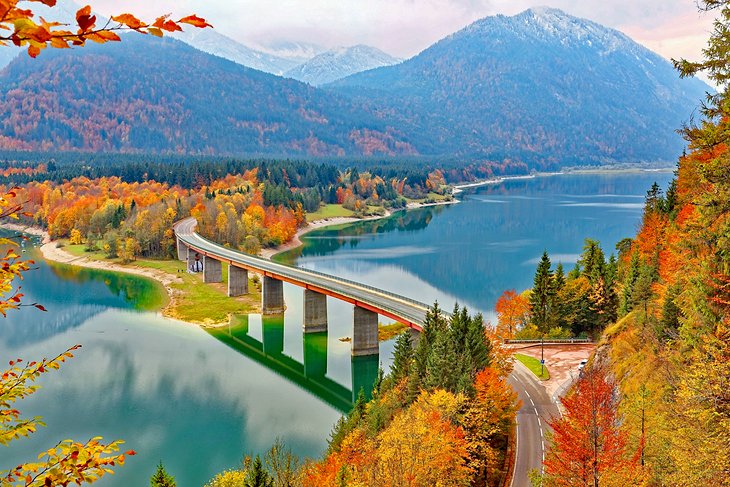 Set over the alpine Sylvenstein Lake, the dam makes for a stunning photo opportunity any time of the year. The bridge over the dam can be crossed on foot or by car - though walking on it means plenty of panoramic stops.
The surrounding Karwendel mountains offer plenty of opportunities for hiking and snowshoeing in winter.
22. Eibsee Lake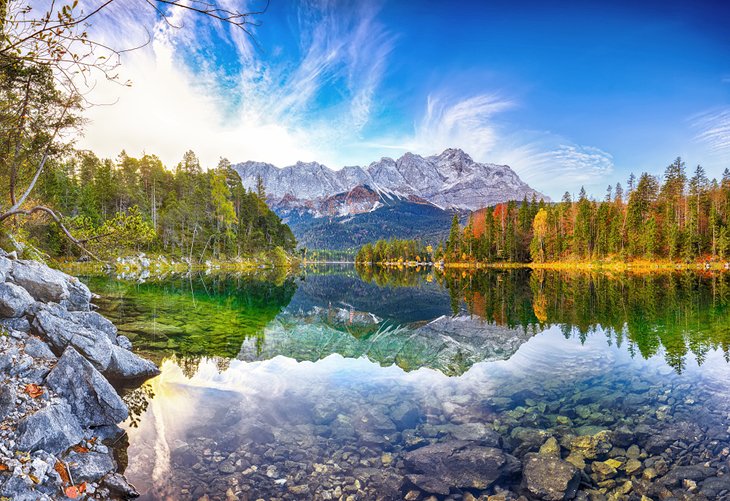 Located about a 1,000 meters above sea level at the feet of Zugspitze, Germany's highest mountain, Eibsee is right in the heart of the Bavarian Alps.
A number of hikes surround the lake, including the seven-kilometer-long Eibsee circular route, which gives you the best views of the turquoise waters as you walk through dense forest and soft white beaches on the north shore.
23. Königssee, Berchtesgaden National Park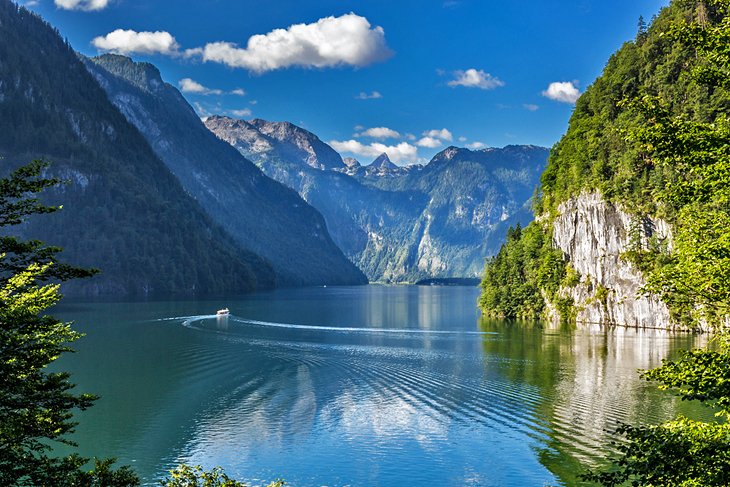 The beautiful Königssee, a large lake located in Berchtesgaden National Park in Bavaria, offers numerous dramatic vistas to photograph.
While there are plenty of hiking trails around the lake, a fun option is to take a tour boat.
24. Sanssouci Palace, Potsdam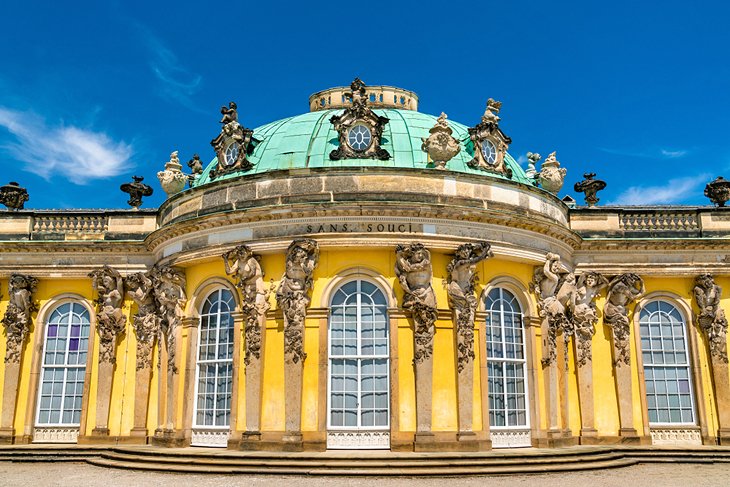 Expect to spend the best part of a day exploring and photographing spectacular Sanssouci Palace in Potsdam, once home to German royalty.
25. Insel Mainau, Lake Constance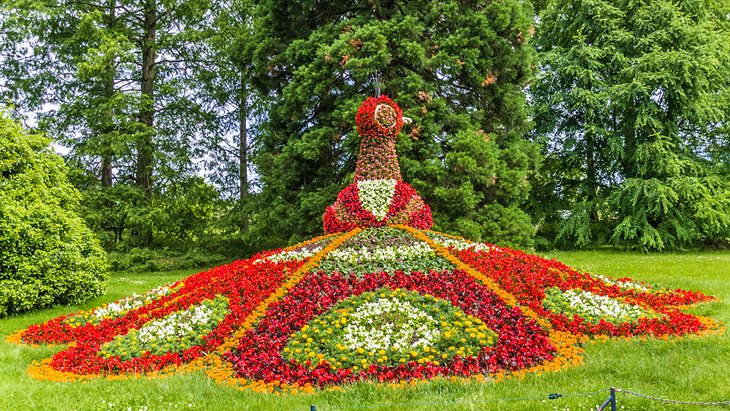 Located on beautiful Lake Constance, Insel Mainau (Flower Island) is possibly one of the most photogenic gardens in Germany.
26. Lake Schrecksee, Bavarian Alps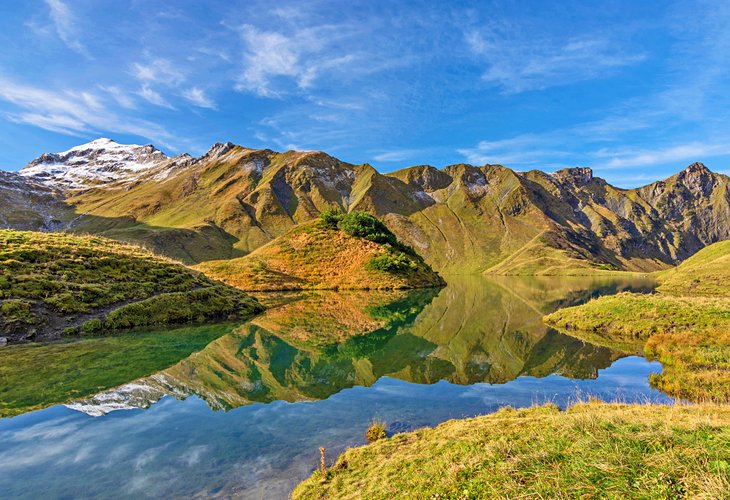 Germany's highest alpine lake can only be reached after a steep, arduous, seven-hour hike through a mix of rocky and grassy terrain.
If you make it to the top, you can jump in the lake for a cool swim surrounded by blueish snowy peaks.
27. Ramsau, Bavaria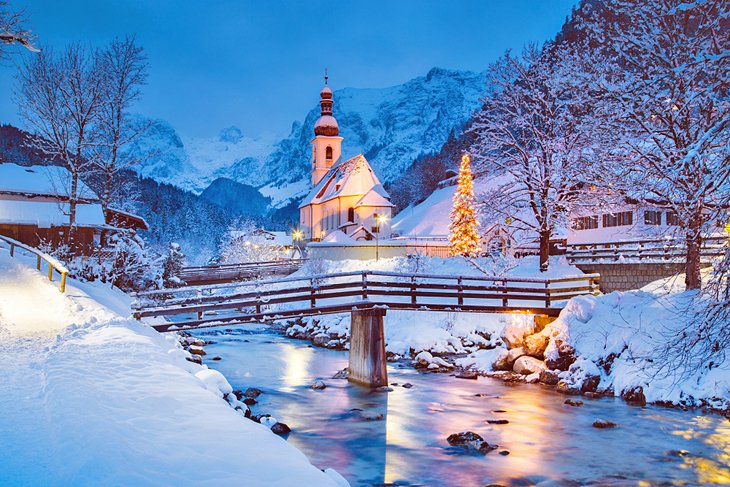 Germany's mountains get their fair share of snow, making winter a particularly good time to travel here to take beautiful photographs.
Looking like something straight out of a Christmas card, scenes like this one of the Parish Church of St. Sebastian in Ramsau make braving the chilly weather well worth it.
28. Wurzburg, Bavaria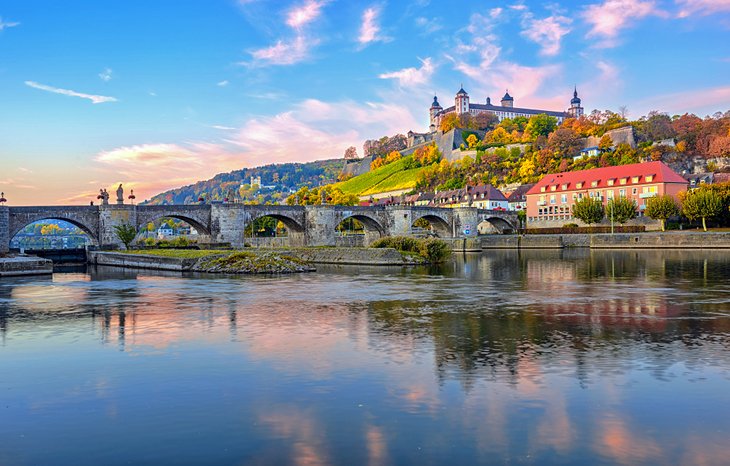 29. Cologne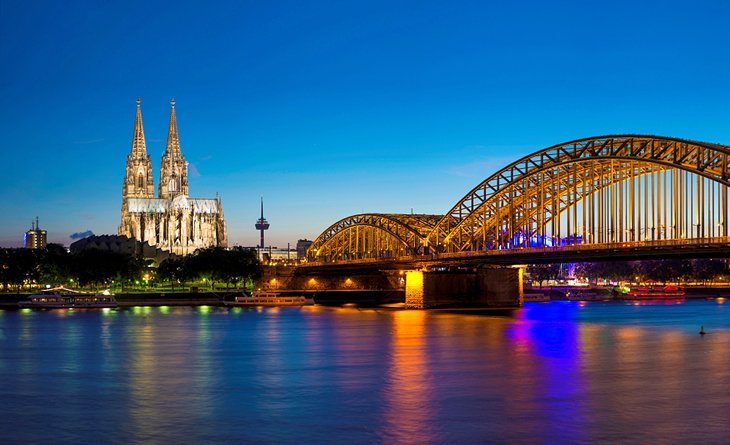 The ancient city of Cologne (Köln) is home to one of the most spectacular cityscapes in Germany.
30. Harz National Park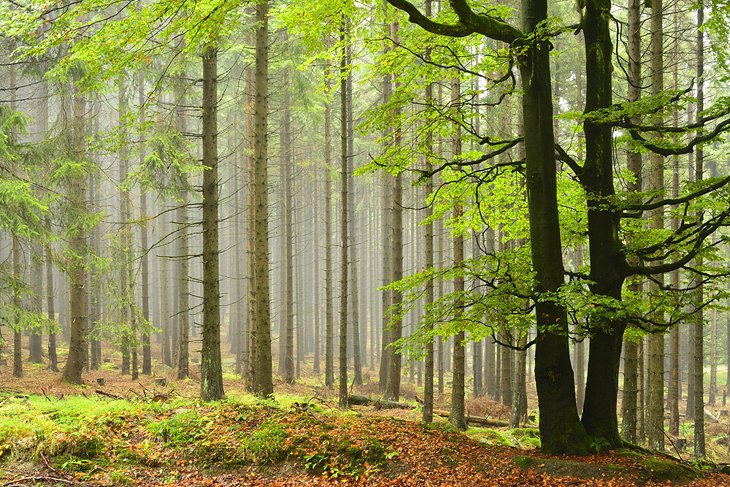 Foggy forests of Norway spruce and beech cover almost 95 percent of this 247-square-kilometer park.
Rivers zigzag through the park, and the endangered lynx - which was almost completely eradicated from the mountains in the 19th century - is back and thriving.
31. The Romantic Road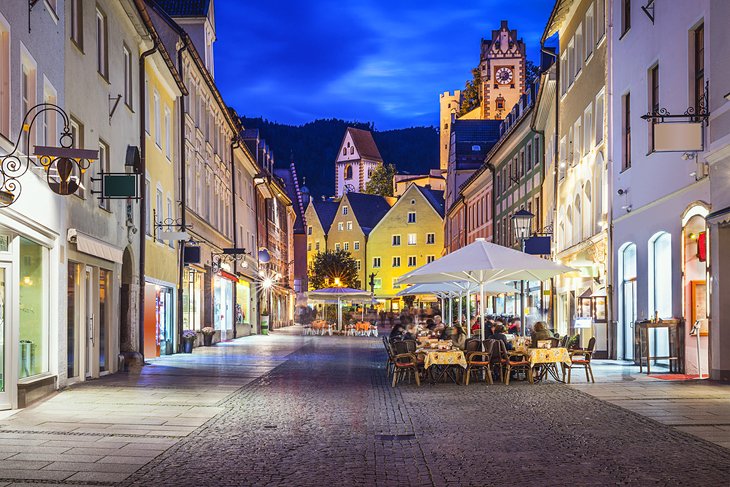 The Romantic Road is a 350-kilometer-long road that crosses through historical towns and destinations. Although originally created by the tourism commission as a "theme road," it is based on an ancient trade route that connected important commercial points through Germany.
Today, it has become a great roadmap to see some of Germany's most beautiful villages, castles, and cultural attractions – including medieval towns such as Rothenburg ob der Tauber and the famous Neuschwanstein castle.