11 Top-Rated Places to Visit in Europe in Summer
We may earn a commission from affiliate links ()
School's out and the "out-of-office" messages are rampant – what better time to quench your thirst for adventure? Summer presents the perfect chance to jet far from home and explore Europe's charming streets teeming with history; mouthwateringly good food; and a culture so interesting and diverse, you'll want to keep country-hopping.
For most travelers, exploring European destinations is not only a must-do on their bucket list, but a lifelong journey, with many regions and cities to experience. While many of the best places to visit in Europe experience all four seasons, summer's optimal weather makes it easy to get around, shed some layers, and bask in glorious sunshine on antiquated terraces and soft, sandy beaches.
For jet-setters eyeing bright sunshine and blue-skied views, you'll have plenty of choice. From the beach-meets-city vibe of Barcelona to the intriguing wonder of Istanbul's varied customs, a getaway across the Atlantic will tease your senses, while creating memories – and maybe some freckles.
For more ideas, read our list of the top places to visit in Europe in summer.
Note: Some businesses may be temporarily closed due to recent global health and safety issues.
1. Lisbon, Portugal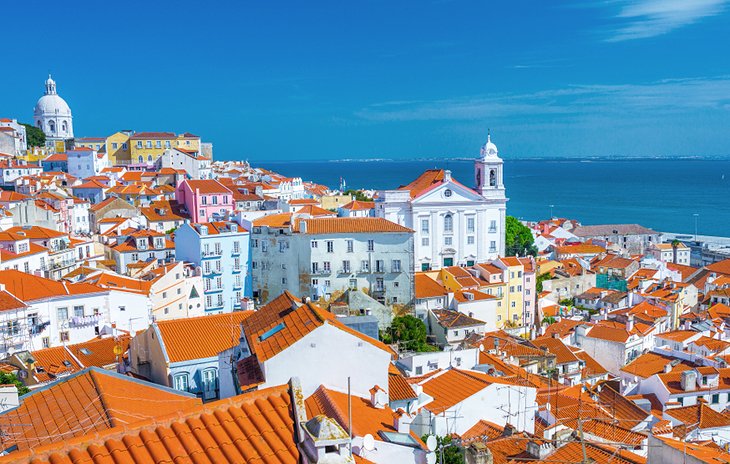 No European trip is complete without a visit to Lisbon. Generous and enthusiastic by nature, the Portuguese will welcome you with warm smiles and hearty meals. Thanks to an uptick in direct flights in recent years, accessing Spain's neighbor has never been easier – or more affordable.
When you fly into this Portuguese capital, get ready for a workout: known as the city of seven hills, you can expect to go up and down, down and up – and repeat. Don't worry, hop-on-hop-off buses and trolleys – like in San Francisco – make it easy to give your legs a break.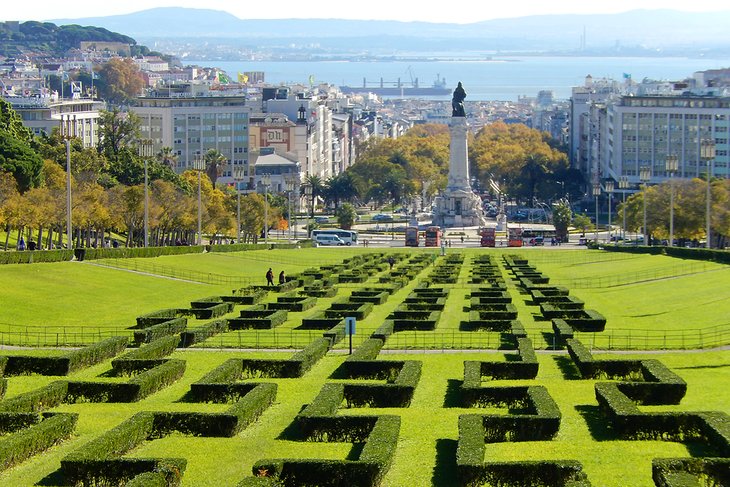 Here, there are many historical buildings to stand in awe of – from Sao Jorge's Castle to the Santa Justa Lift and the Ponte 25 de Abril bridge. Parque Eduardo VII is the city's largest park, and it offers arguably the best view of Praça Marquês do Pombal, Avenida da Liberdade, and the sparkling Targus River.
Make sure to carve out time for a quick beach trip 20 minutes away, and to feast on pastel de nata, the country's delicious desert. Refurbished in 2018, the lovely Doca de Santo restaurant offers tasty fare almost as impressive as its river views.
Accommodation: Where to Stay in Lisbon: Best Areas & Hotels
2. Dubrovnik, Croatia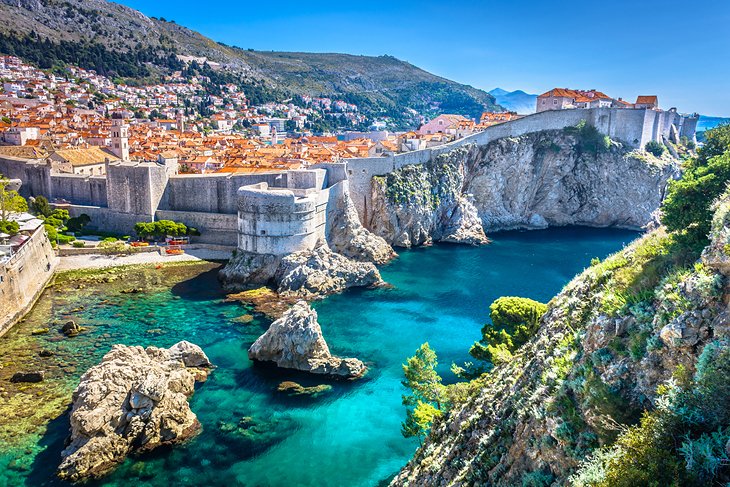 It's easy to see why Dubrovnik has been dubbed the "Pearl of the Adriatic." Surrounded by ancient stone walls and peppered with orange-tiled roofs, this southeastern Croatian gem is one of the most stunning cities on the Dalmatian Coast. No wonder the television series Game of Thrones chose this as one of its shooting locations.
Dubrovnik's old-world beauty, captivating tourist attractions (the view from atop Mount Srd is unbeatable), and popular day cruises to the Elafiti Islands make this a hot spot for travelers during summer. And don't forget the food – it's almost impossible to pick a bad restaurant. To avoid the crowds, try to plan your trip at the very start or end of the high season, running from May to September, for less shoulder-to-shoulder action.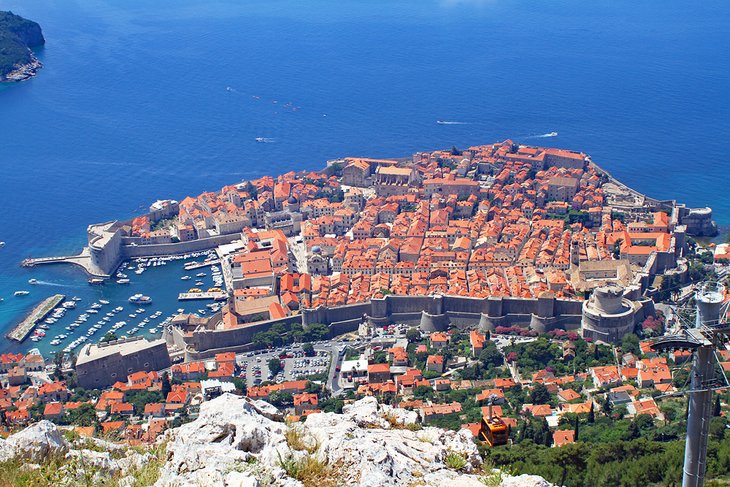 In addition to the many structures you'll recognize if you're a Game Of Thrones fan – including Gothic Rector's Palace – this easy-to-navigate city features many buildings preserved from the 16th century. The Old Town is ripe with restaurants, boutiques, and tours, all surrounded by the impressive stone wall, where many apartments have been carved into the side.
When you have exhausted yourself from sightseeing (and okay, pretending you're Jon Snow or Daenerys) – jump off a cliff (literally) or go for a dip in the sparkling blue Adriatic Sea, or take a ride on the cable car with 360-degree views of the city and the water.
A quick, 10-minute ferry ride will get you to the picturesque island, Lokrum, where visitors can take in the scenic views, wander around the nature reserve, float in the Dead Sea, and visit the ancient Monastery.
Accommodation: Top-Rated Places to Stay in Dubrovnik
3. Reykjavik, Iceland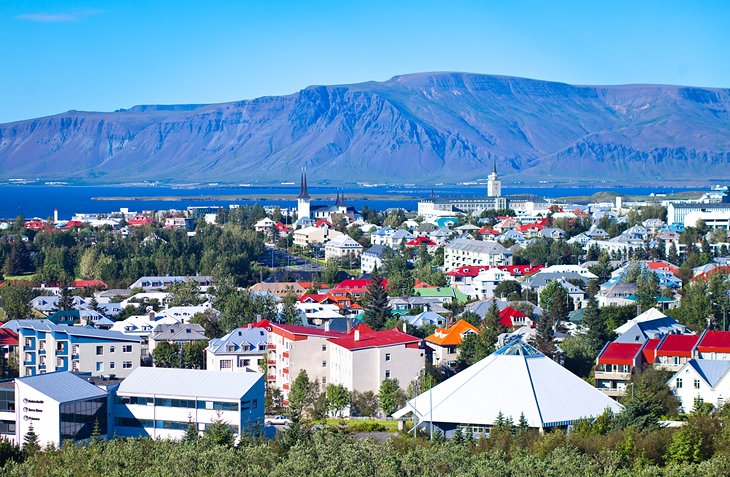 Reykjavik may not be the first place that comes to mind when you're considering places to visit in Europe, but it should definitely be on your list. While many people fly to Iceland in hopes of catching a glimpse of the Northern Lights, some travelers choose the summer for endless sunshine. And by endless, we really do mean never-ending: from mid-April to mid-August, there is no darkness in Reykjavik, due to its geographical position.
If you don't mind blackout curtains so you can reap some rest, this season has some of the most gorgeous hiking trails and overlooks. Picture this: colorful fields of greens and flowers, blue skies juxtaposed against the Blue Lagoon healing waters, and near-perfect 60- to 70-degree weather.
In addition to Mother Nature's works of art, the city of Reykjavik is the largest in the country, and serves as the capital. Here, you will find charming shops and restaurants with questionable fare – including shark – and a stunning concrete church, called Hallgrimskirkja. Most tourists also enjoy going for a whirl in the Perlan dome, which rotates to provide views of town, the ocean, and the countryside.
Accommodation: Best Resorts in Iceland
4. Budapest, Hungary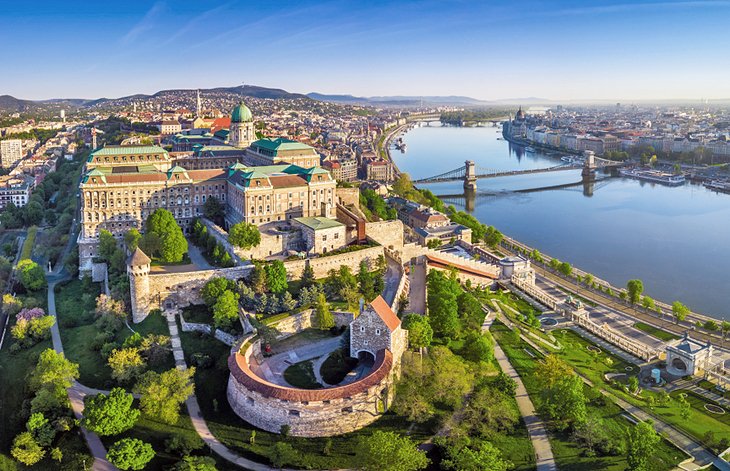 For those who are budget-minded and curious about history, Budapest is one of the best European cities to visit. It's easy enough to fly into or access by train, and you will feel as if you stepped back in time as you wander through the Gothic, cobblestone streets.
The city's foodie scene has started to stir since many fusion restaurants marrying western and eastern cuisine have attracted critics, so you won't leave hungry.
When you're touring through town, it's recommended to explore both districts – Buda and Pest (get it?) – which are separated by the notable Chain Bridge.
For those who want to see the view from the top, you can take a cable car or the Budapest Eye, a Ferris wheel-like attraction, which is popular with tourists. If you are intrigued to learn more of the city's history, don't miss out on the Jewish or Budapest History Museum.
Accommodation: Where to Stay in Budapest
5. London, England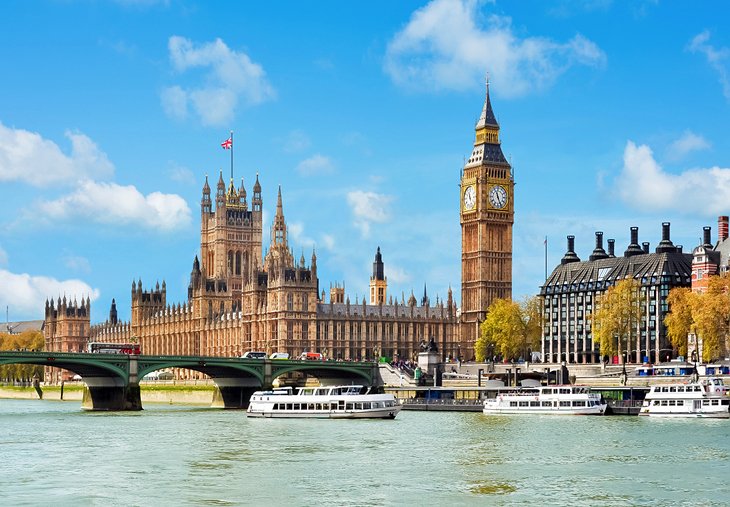 Since it can start to get mighty chilly as early as late August in London, we suggest catching a redeye to The Smoke in June or July. Since schools don't get out until early to mid-June, you'll fight fewer crowds if you visit before then. It's been known to get quite sweaty at this time of year (into the high 20s and even 30s) and air-conditioning is rare, so dress accordingly.
The capital of both England and the United Kingdom, London is a healthy mix of modern conveniences and tradition, and serves as one of the most influential hubs on the planet. You'll want a handful of days here, especially since there is so much to see: Westminster Abbey, the London Eye, The Shard, Buckingham Palace, Borough Market, The Tower of London, and the list goes on.
On a particularly lovely day, the city's greens (including the infamous Hyde Park) are swarmed by Londoners perfecting their tans. Grab food from a local restaurant and enjoy it in the park (like Kensington Gardens, Kew Gardens, or St. James' Park) to make the most of the good weather.
Even if you roll your eyes at the idea, a hop-on, hop-off bus is ideal to get around quickly and without confusion. For city-slickers with street cred, navigating the tube and bus system is easy enough, too. Who knows, you might even get lucky and catch a glimpse of the queen if she's in town!
Grab a 99 from an ice-cream truck to cool off. This traditional English treat is made with soft serve vanilla ice cream and topped with a chocolate Flake bar.
Accommodation: Where to Stay in London: Best Areas & Hotels
6. Florence, Italy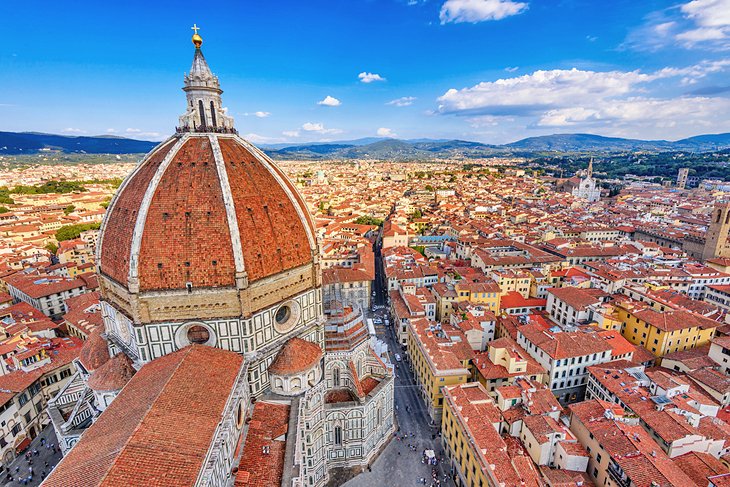 Perhaps you're celebrating a honeymoon or anniversary – or maybe you're in a serious relationship with pasta. Whatever your reason for visiting Italy, our best suggestion is to make sure Florence is on your list of places to visit in Europe in summer.
This romantic Italian wonderland looks as if it was painted in watercolor and brought to life in order to serve as the capital of Tuscany.
Art fanatics will rejoice in the one-of-a-kind masterpieces bursting onto the scene. Walking down these historic cobblestone streets will get you to masterpieces that include, Michelangelo's David sculpture, while the city's renowned art galleries will introduce you to phenomenal works like, Da Vinci's Annunciation and Botticelli's The Birth of Venus, among others.
The Ponte Vecchio Bridge is one of the most amorous and picturesque spots in Europe. Arguably the most recognized and photographed attraction in Florence, this iconic bridge is graced by colorful shops adorned with shutters, selling touristy kitsch to the millions of visitors that cross it each year.
Other unmissable sights include the Cathedral of Santa Maria del Fiore and Piazza Duomo, which are impossible to miss. Climb the claustrophobia-inducing stairway to the top for the best view of Florence.
Accommodation: Where to Stay in Florence: Best Areas & Hotels
7. Amsterdam, Netherlands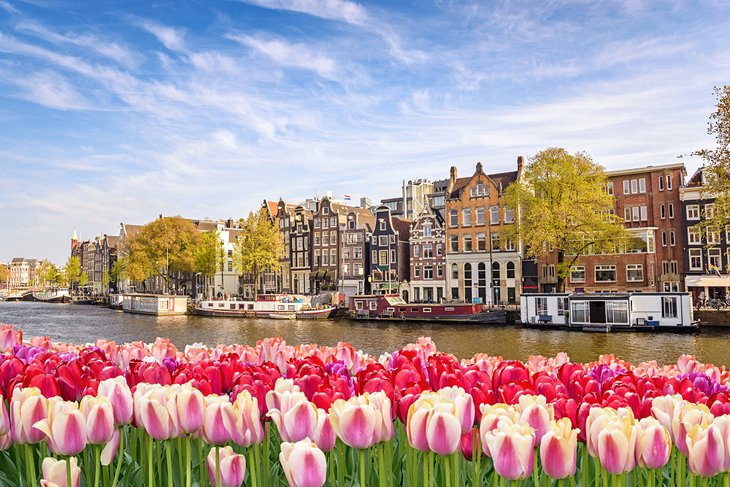 The Netherlands prides itself on being eco-friendly. Not surprisingly given the country's flat and scenic terrain, the preferred mode of Dutch transport is a bicycle. The country boasts 32,000 kilometers of cycling trails, and it's said that every Dutch person owns two bikes. You'll see thousands of them on the roads of its capital, Amsterdam, especially in summer.
While getting around on public transportation is a cinch, you won't need to bother with trains or buses if you rent a bike during your trip. But if you're crossing the street as a pedestrian, be sure to look both ways – many cyclists zoom straight through.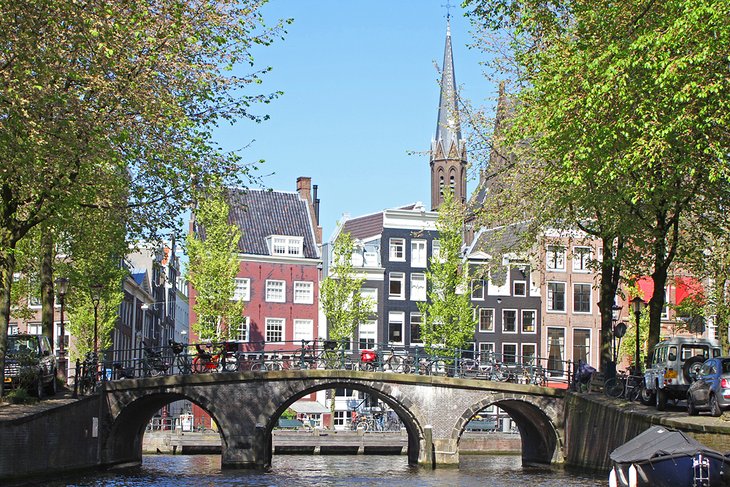 Slow down as you pass the city's impressive houses, hearkening back to the Golden Age in their canal-hugging splendor. Take a cruise along the waterways to pass under the inspiring bridges, and examine the townhomes from a different vantage point.
While on land, don't miss the sprawling Rijksmuseum, magnificent Van Gogh Museum, and the humbling Anne Frank House. While summer is too late to enjoy the spectacular tulip displays (late March plays host to the unmissable Tulip Festival, which extends until early May), there is plenty of beauty to be had wandering along the canals, popping in and out of shops, and enjoying a meal on a patio.
Accommodation: Where to Stay in Amsterdam: Best Areas & Hotels
8. Prague, Czech Republic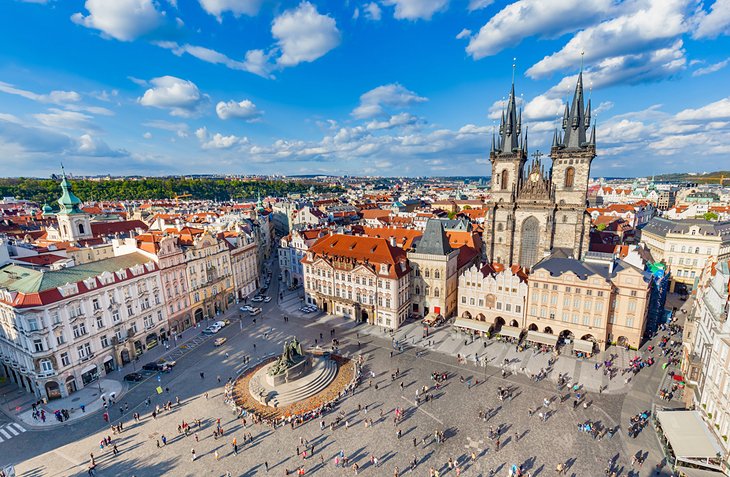 Light on the wallet but heavy on culture, Prague is one of those cities that attracts every type of traveler: from backpackers and nomads to honeymooning couples and the over 50 crowd. With a rich history tied to communism, much of Prague is still being developed and refined. The distinctive Old Town contains centuries of buildings, and a new square features modern construction.
When you're in town, consider renting a bike to get around, or take the easy-to-navigate public transportation system. Spend a day admiring Gothic churches, the Astronomical Clock, and of course, walk across the Charles Bridge and make a wish for whatever is to come.
If you have time and want to hike, Prague is also a great starting point for the Czech-Switzerland National Park near the German border.
Accommodation: Where to Stay in Prague: Best Areas & Hotels
9. Barcelona, Spain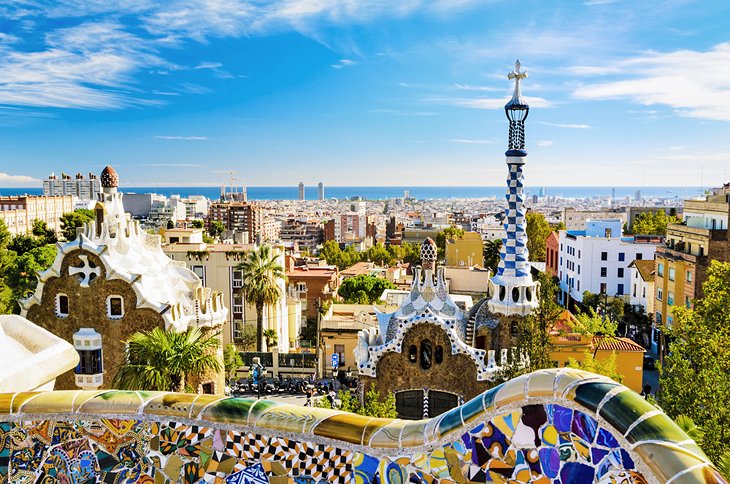 During the summer, this rose-colored city becomes vibrant with colors, attracting tourists and locals alike to its shores. Especially during June and July, you won't be able to resist soaking up the sun's rays on the beach after a morning of sightseeing about town.
From the fantastical Sagrada Familia church to the infamous Park Güell, designed by Antoni Gaudi, Barcelona is a rare mix of historical significance and modern practices. As you walk or pedal through neighborhoods, you can stop for tapas, or do as the Spaniards do and take a siesta back at your hotel or Airbnb.
Accommodation: Where to Stay in Barcelona: Best Areas & Hotels
10. Istanbul, Turkey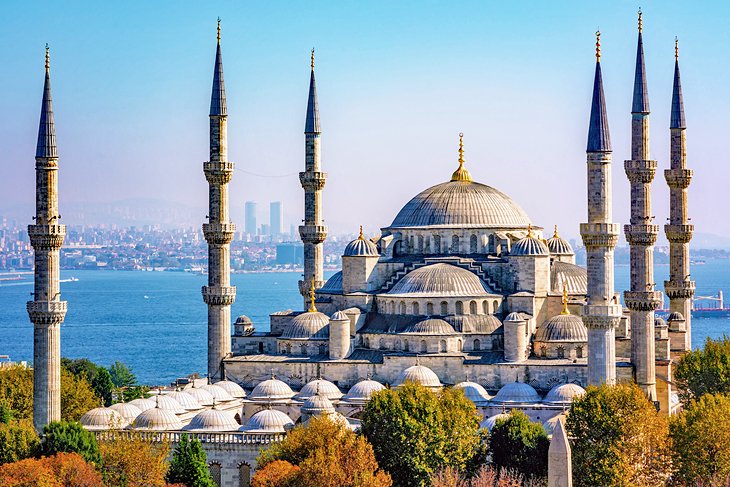 Technically on the border of Asia and Europe, since it's laid across the Bosphorus Strait, this Turkish city is not to be missed. Though it is not as advanced as some other European destinations, its antiquity tells the stories of the many rulers of its past.
Most tourists enjoy the Old City, where various districts offer different cultural and culinary touches – from Egyptian to Roman. Topkapi Palace is one of the top tourist attractions in Istanbul, closely followed by Aya Sofya, a Byzantine masterpiece constructed as a church and later a mosque.
Istanbul is renowned for its flavorful street food, where you can expect notes of yogurt, eggs, eggplant, potatoes, and peppers alongside kebabs.
Accommodation: Top-Rated Places to Stay in Istanbul
11. Rhodes, Greece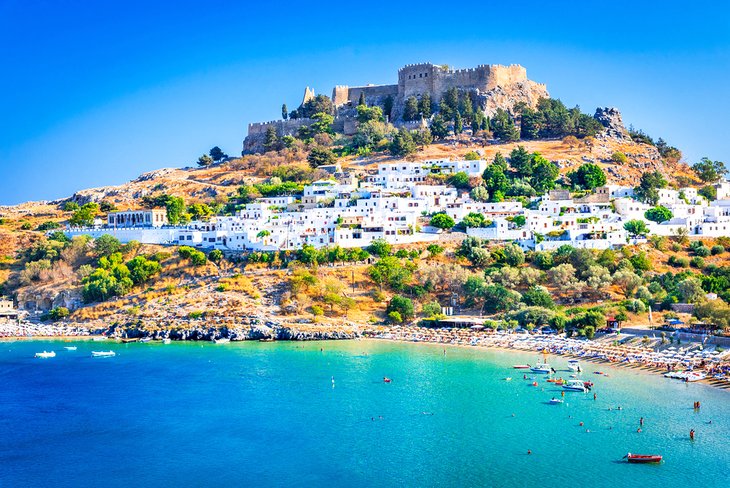 If you're searching for a gorgeous backdrop to your summer vacay, look no further than the breathtaking Rhodes in Greece. Pristine beaches line the shore of this historic masterpiece, the largest of the Dodecanese Islands, while the town rises above, abloom in vibrant colors, the scent of food so delicious, you'll want to snack all day long.
The UNESCO-listed Old Town is a delightful maze of winding streets, hidden alleyways, and dramatic architecture dating back to beyond the Byzantine era. It is housed within a crescent-shaped fort and is the place to be for those looking for shops and restaurants. This is also where you'll find the majestic Palace of the Grand Masters. The area can get quite crowded during the summer months, so be warned.
Lindos lies a short way from Rhodes, and is home to an archeological site and the iconic Acropolis of Lindos.
Accommodation: Where to Stay in Rhodes Town
Read More: Top Rated Attractions and Things to do in Rhodes Town