11 of the Most Romantic Places in the World
No matter how many trips you have taken while you were single, there is something special—and beautiful—about traveling with someone you're heads over heels about. Not only can you finally stretch your legs and rest your head on the plane mate next to you, but you have a partner in adventure to explore dreamy places, and—ahem—finally put that "do not disturb" sign to use.
While happy couples will see any corner of the planet through rose-colored glasses, there are certain destinations that lend themselves to romance. From a beach excursion where no shoes or shirt are required to a city that twinkles under the glow of the street lamps, there are many charming spots to consider. No matter if you're celebrating an anniversary, going on your honeymoon, or perhaps, just seeking a getaway built for two, plan your trip with our list of the most romantic places in the world.
Note: Some businesses may be temporarily closed due to recent global health and safety issues.
1. Paris, France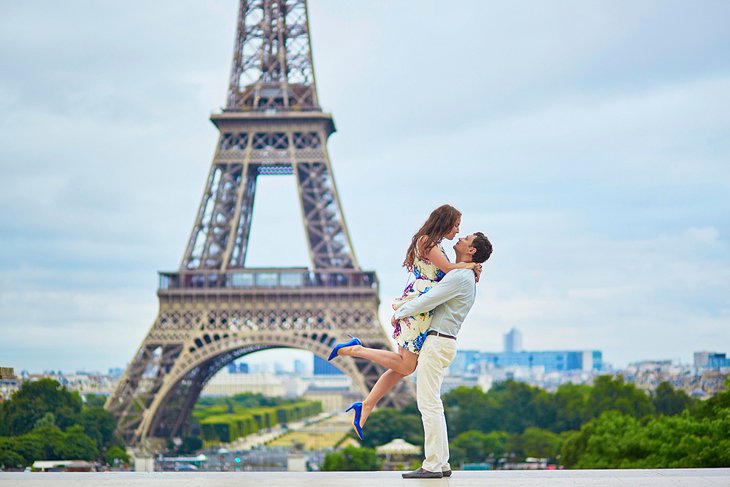 Is any romantic roundup complete without singing the praises of the City of Lights? As the capital of France, there's a reason so many couples seek the ambience and energy of this Parisian destination. When you wander about this European city, you'll find yourselves mesmerized by idyllic coffee shops, picture-perfect cobblestone streets, and the scent of freshly-baked-everything perfuming the air.
You can spend your days exploring the many iconic love-drenched landmarks—from the infamous Eiffel Tower to the Pont Des Arts bridge outside of Notre Dame. And at night? Snuggle up in an AirBNB or some of the most luxurious and sophisticated resorts on the planet. If you happen to visit in spring, consider renting bikes as your mode of transportation—complete with a baguette for your basket. Or in the winter, sneak in a kiss (or three) as you tour through the many museums, all featuring classic and modern themes.
Accommodation: Where to Stay in Paris: Best Areas & Hotels
2. Venice, Italy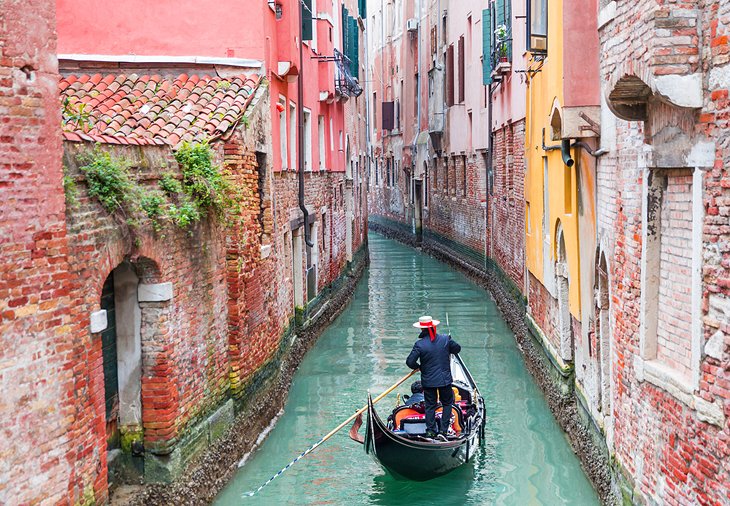 There's a saying that you either love or hate Venice when you visit this northern Italy city. But our guess is if you go when you're feeling butterflies, The City of Water will have them swarming. Even for the well-versed traveler, Venice presents an entirely new experience, since it is the capital of the Veneto region, comprised of 100 tiny islands. Here, there are very few roads, but many canals, making a gondola ride with your main squeeze a must.
As you stroll hand-in-hand, soaking up the undeniably hospitable Italian culture, you'll witness nods to the Renaissance era, as well as Gothic landmarks. Nibble your way through St. Mark's Square, where local vendors display their handmade goods. For an Instagram-worthy photo op, scale to the top of the Campanile Bell Tower, offering quite the view. If you're traveling for a milestone, take a boat to the glass-blowing region of Murano Venice and take home a keepsake.
Accommodation: Where to Stay in Venice: Best Areas & Hotels
3. Santorini, Greece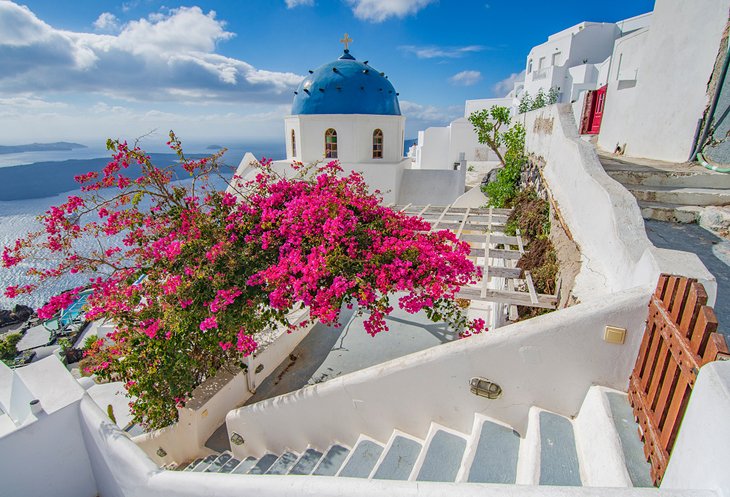 As one of the most popular honeymoon destinations on the planet, and one of the most beautiful Greek Islands, Santorini might require a long plane ride and a puddle jumper flight, but trust us, it is worth the journey. The reason many newlyweds choose Santorini is due to its position on the Aegean Sea, offering nightly captivating pink, orange, and golden sunsets in the Oia town. Many of the boutiques, restaurants, and resorts are built into the jagged cliff sides, giving couples the chance to book a unique private escape for their trip.
In addition to walking through narrow—and often steep—streets to catch a glimpse of the iconic white skyline, it's also recommended to rent a car for your trip. Though you can hire a taxi service, many duos prefer the independence of scaling the island on their own, giving them the ability to stop for a photo—or a romp—when the mood strikes.
Accommodation: Where to Stay in Santorini: Best Areas & Hotels
4. Krabi, Thailand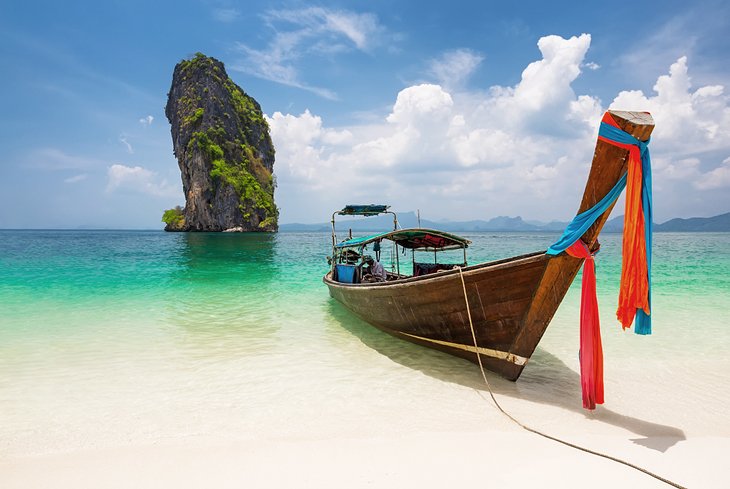 Thanks to an unbelievable shade of blue water, the low cost of aromatic and flavorful food, and dreamy beaches, many jet-setters make a point to visit the beach resorts of Thailand. There are dozens to choose from, with Phuket being one of the most popular, Koh Samui attracting a 20-something crowd, and Krabi being among the most romantic. Here, you will be able to disconnect in a quiet, yet gorgeous, landscape.
Located in the southern area of the west coast of the country, you'll find mangroves, limestone formations, boulders, and many other works of wonder from Mother Nature herself. You can book a long-tail boat to take you to Railay Beach or go on a snorkeling tour to see colorful creatures of the sea. For a bit of a splurge, you can stay at five-star resorts, most of which come complete with beach access and a private pool for lounging.
5. Sabi Sands Game Reserve, South Africa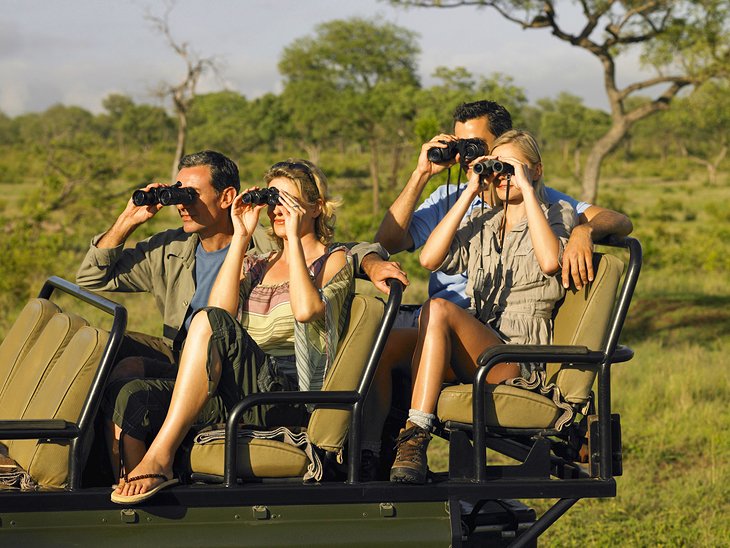 Finally finding someone you could imagine sharing your life with feels like sourcing a diamond in the rough, a four-leaf clover—or well, seeing a leopard in a tree. Going on a safari in South Africa is one of those bucket list items that everyone dreams of, and there's no better person to share the immense wonder of the African bush with than your partner.
Though you can drive yourself through the legendary Kruger National Park, a more romantic option is staying at a game lodge in the exemplary Sabi Sands Game Reserve, where many luxury resorts offer couple experiences you never imagined possible. You can wake up with a view of giraffes and zebras at a watering hole and end your day with an evening drive spotting the Big 5. Before you head back to your bungalow, you can cuddle in awe of the cascade of stars and constellations that shine above you and marvel at the universe that brought you together.
Accommodation: Top-Rated Luxury Safari Lodges in South Africa
6. The Berkshires, New England, USA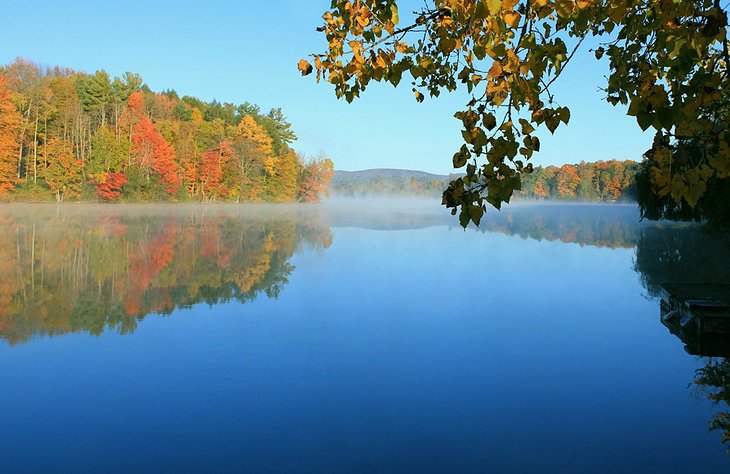 Many couples look forward to their first weekend away, where they can test their skills of navigating life together—even if it is just agreeing on directions or a place to eat. For a long weekend adventure that's accessible to the East Coast, The Berkshires is an ideal romantic destination. While all seasons offer a variety of perks, most partners choose Autumn or early winter for their escape. During this time of year in the mountains of Western Massachusetts, leaves are hosting their annual color show, dazzling with hues of vibrant red, warm oranges, and unbelievable yellows.
You can rent a car and admire nature, stay at a bed-and-breakfast that provides homemade waffles (and ahem, maple syrup!) for breakfast, and end your nights canoodling by the fire. If you happen to visit during summer, you can also enjoy freshly prepared farm (or sea)-to-table dishes or go for a ride on the many lakes that speckle the area.
7. The Maldives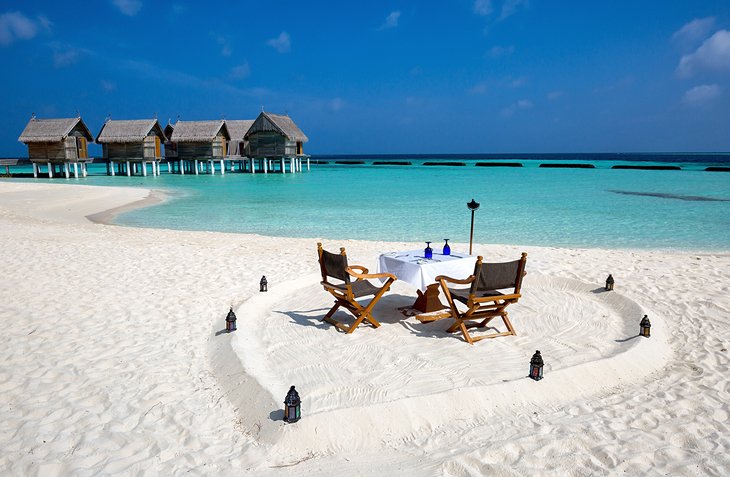 While images of this one-of-a-kind tropical nation might not come up if you Google "romance," it is definitely what comes to mind when you dream of the picture-perfect honeymoon spot. This destination in the Indian Ocean has a unique landscape, with 26 circular micro islands woven together.
Most couples will splurge on the infamous overwater bungalows with an expansive balcony and transparent floors that allow the sea to illuminate your room. In addition to some of the most impressive—and beautiful—beaches in the world, snorkeling duos will enjoy exploring reefs and sea life of every shape and size. For couples who enjoy experiencing local culture as part of their adventure, consider spending a day in the capital of Male, where you can watch a local fish market at work and shop for artisan goods on the main street of Majeedhee Magu.
8. Maui, Hawaii, USA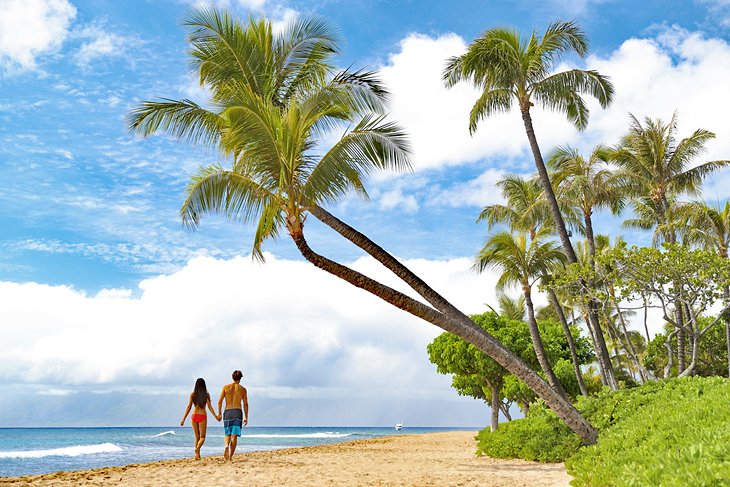 If you're American, there's no passport required for this romantic hub, but you might feel as if you went to another country when you catch a glimpse of the truly remarkable beauty of Hawaii. While there are dozens of islands to navigate—from Oahu to Kauai—if you want to wear those head-over-heels rose-colored glasses, set your sights on Maui. In addition to some dreamy luxury resorts, the varied landscape of this Hawaiian island sets it apart from its neighbors.
Couples can drive along the picturesque Hana Highway and explore the Haleakala National Park, including the volcano it's named after. And since most amorous vacations require a beach day, there are 30 miles of sand to set up shop on. Make sure you save time to fall asleep under the dazzling stars and constellations that bring light to the midnight sky, too.
9. Amalfi Coast, Italy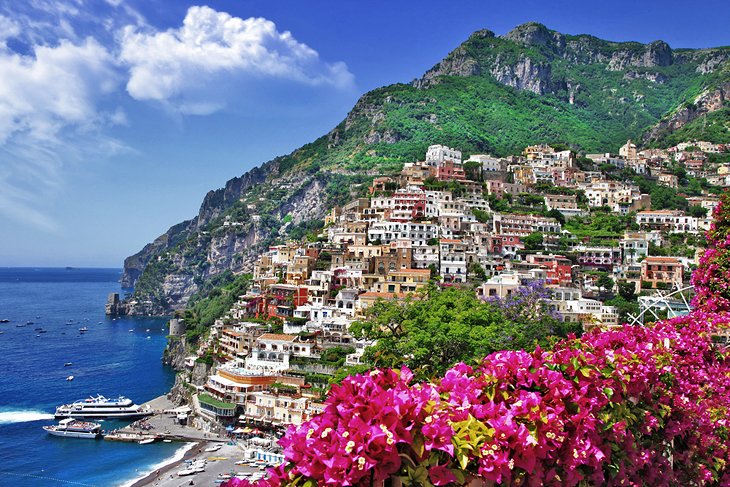 Imagine this, if you will: canoodling with your number one and snapping a sunset selfie as you overlook the Tyrrhenian Sea from your cliffside villa in Italy. If that sounds just about perfect, the Amalfi Coast is an ideal spot for your next holiday-for-two. While this area of the Campania region is only 50 kilometers long, it lures many tourists thanks to its captivating beauty, fresh seafood, and photo-worthy panoramic views. You and your partner can navigate narrow roads and alleys; stop by fishing villages; tour clifftop villas; or spend the day on the beach, soaking up the vitamin D, and the warmth of the Italians.
10. Aspen, Colorado, USA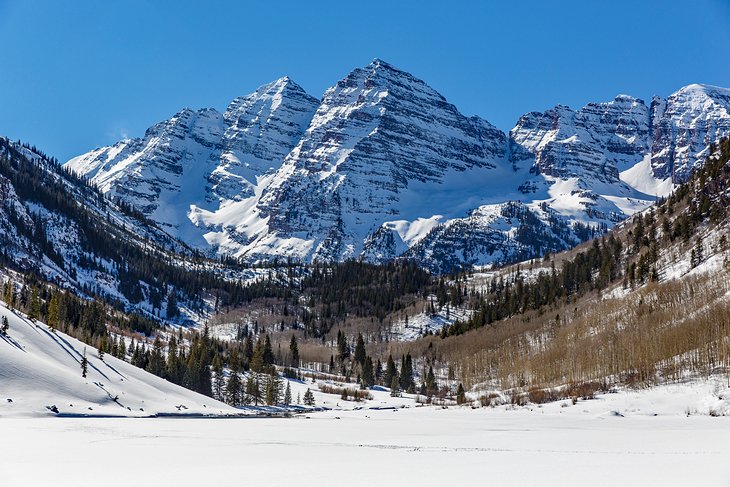 Most renowned for skiing, this Rocky Mountain destination is one of the top ski resorts in Colorado and brings together all of the makings of a romantic vacation. From snow-covered mountaintops to the crackle of a fireplace, booking a long weekend of skiing and snuggling is an ideal way to recharge your relationship. Most couples will choose to stay in a luxury resort and take an afternoon away from the slopes to tour through the area's downtown, complete with boutiques, restaurants, and an 1889 Opera House. No matter if you're an experienced skier or you're just in it for the outdoor hot tub experience, Aspen offers a winter-inspired getaway for couples who don't mind the cold.
11. Santiago, Chile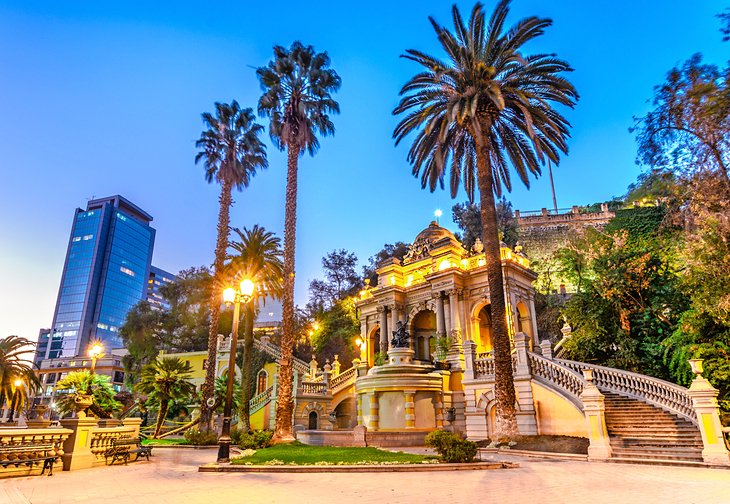 Part of the beauty of this South American destination is found in its location: a large metropolis, encompassed by the breathtaking view of the Andes Mountains and the nearby Chilean coast. Though you can probably tour most of Santiago itself in two days—from the Plaza de Armas to the Metropolitan Cathedral—the appeal for many romance-seeking duos is in renting a car and hitting the road. You can drive toward the sea, get lost in the countryside, or depending on the season, even go skiing.
For those who don't mind a bit of country hopping, Santiago is a popular place to start from and drive through the Andes mountains to Mendoza, Argentina, where you'll definitely need to stop a few times to admire the view.