Shopping in Prague: Where to Go & What to Buy
Prague is not known for its fashion outlets or discounted shopping, but the "city of 1,000 spires" has plenty to offer those looking for something unique to bring home. While Prague has its share of great shopping malls, the best shopping opportunities are in specialized shops, flea markets, and boutiques selling original and inventive products you won't find anywhere else.
If you're looking for a classic souvenir, the Czech Republic is known for its crystal semi-precious garnets and wooden toys. But you can also find plenty of pieces by both established designers and young talents that are making their mark in the industry.
In a city of cobblestone streets with medieval architecture around every corner, going out to discover little stores will feel like its own adventure.
On This Page:
What to Buy in Prague
Instead of getting a forgettable touristy souvenir, spend some time visiting some of these unique destinations and shops in Prague to get some inspiration and to find the perfect item to take home.
1. Bohemian Crystal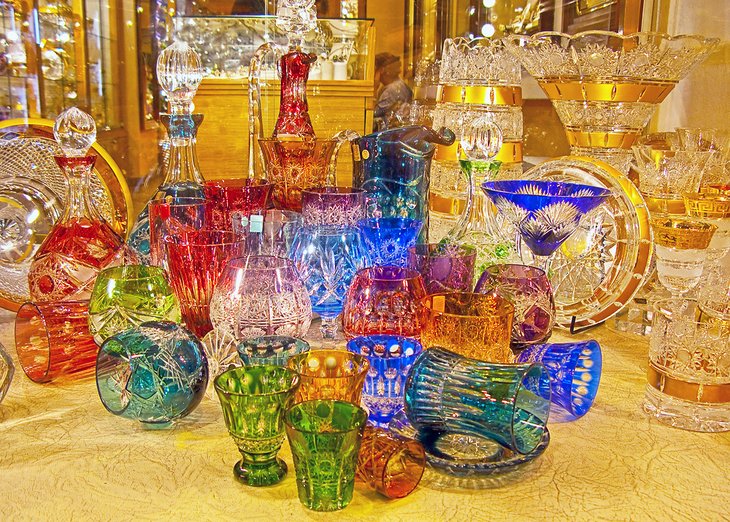 Bohemian crystal has a long tradition in the Czech Republic - it's been produced extensively since the 16th century and still continues to be hand-cut and engraved to create a variety of items ranging from wine glasses to massive chandeliers. Bohemian crystal is one of the most popular souvenirs you can get in the Czech Republic - but getting the right kind can prove tricky.
The Czech Republic produces both glass and crystal, but the names don't exactly mean the same here as they do in the US. Before you go shopping for some local Bohemian crystal, make sure you understand what you're looking at.
You might think crystal is lighter and more delicate, but Czech crystal has a 24 percent lead content, which makes it heavier than Czech glass. Anything with a lead content of less than 24 percent is considered glass -equally beautiful but technically lower in quality and therefore cheaper.
While there are a number of ways you can identify fake crystal or determine the quality of what you're buying, a simple one is to pick up an object and hold it against the sunlight - if you're holding Czech crystal, you should see an effect of rainbow coloring, as crystal has beautiful light refraction properties.
While you'll find Czech glass and crystal for sale all over the city, buying from a shop that specializes in it guarantees you'll get better quality and selection. Look for shops around the Muzeum and Na Prikope areas, or head directly to the official Moser store, the most famous high-end producer of Bohemian crystal in the country.
2. Garnet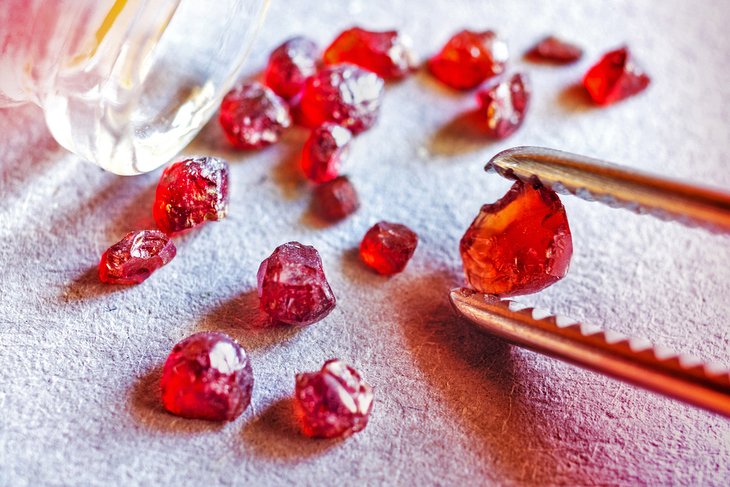 Garnet is a semi-precious gemstone found in many colors, from yellow to green and blue. The Czech Republic (and specifically the Bohemian area) has been mining red garnet since the 13th century, so it's no wonder the stone has been used prominently in the production of royal jewelry and the decoration of cutlery and furniture for centuries.
Today, garnets (or "granat" as known locally) can be found everywhere in Prague - and because the stone is quite affordable, it makes for a great souvenir to take home.
When shopping for garnet, you might see them called anything from Bohemian garnet to Czech garnet to Turnov garnet (in reference to the Czech town where all the stones originate now), but despite the name, these are all the same stone, a type of garnet called Pyrope.
Unfortunately, there's no easy way to distinguish real garnet from fake stones - at least not without the use of specific tools such as a refractometer or an electron microscope. To protect yourself when shopping, looks for stones that come with a certificate of authenticity that indicates this is a real ceský granát (Czech garnet).
Another way to guarantee that you're getting quality garnet is to only buy from reputable sellers such as Granat Turnov, the largest producer of Bohemian garnets since 1953.
3. Traditional Wooden Toys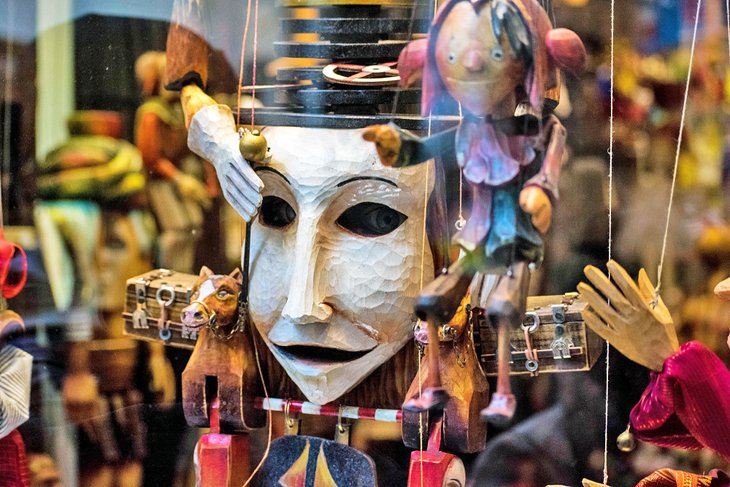 The Czech Republic is also known for a unique traditional craft: handmade wooden toys and puppets. The art of wooden toy-making dates back to the 18th century, and true artists still create toys and puppets using the same techniques, hand-carving or making their toys using plaster.
Elaborate marionettes aren't cheap, and some are true works of art, but you can also find simpler ones representing witches, princesses, and a number of characters from Czech fairy tales. If you want something smaller, pull toys or wooden mobiles are a great option as well.
A walk through the heart of Prague 1 will get you to many shops selling wooden toys and puppets, but expect these to be more of a standard quality - great as a souvenir rather than a collector's item. For unique items made by Czech artisans, try Obchod loutkami (The Puppet Shop) and the Galerie Marionette, which sells only high-end, pricey puppets.
4. Mucha and Kafka Souvenirs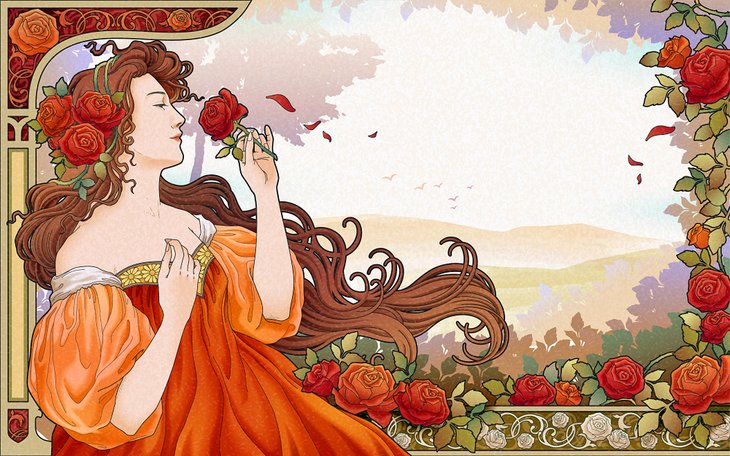 If you're more of an artsy type, you're in luck – Prague was home to two major world-renowned names in the art and literature worlds. Art Nouveau graphic artist and illustrator Alphonse Mucha is known for his unique decorative posters, including the many he designed for French stage actress Sarah Bernhardt and her shows and plays.
Prague is home to the world's only museum dedicated to Mucha's work, where you can find lots of souvenirs depicting the famous illustrations, including beautiful wall art to hang back home, coffee table books, and porcelain items. Poster reproductions are also sold at many shops around Prague if you'd rather skip the museum visit.
The other big name associated with Prague is Franz Kafka. The novelist and short-story writer – most famous for his allegorical novella The Metamorphosis -– lived his entire life in Prague. There's a museum dedicated to the writer and even a bookstore named after him in Prague. Picking up a copy of one of his books is a good place to start, but you'll also find plenty of other Kafka-inspired souvenirs available, from posters to maps to journals and bags.
Best Places for Shopping in Prague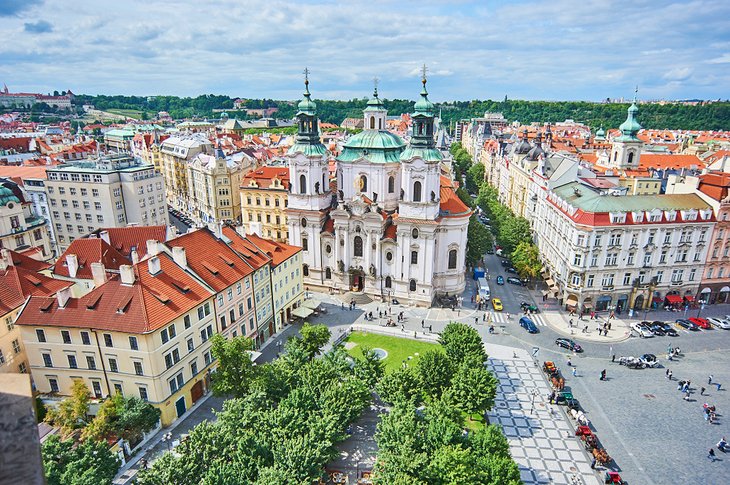 Prague doesn't have a single shopping district where the bulk of galleries and boutiques are located. Instead, the city is rich with shopping opportunities all around, offering plenty of options to window shop or grab something that pulls on your heartstrings no matter which neighborhood you're in.
For high-end shopping, Parízská Street is the place to be. This boulevard near Old Town Square is home to a wide range of luxury boutiques, including Bulgari, Tiffany & Co., and Fendi. Na príkope, which starts right outside the National Museum at Wenceslas Square, is another wide boulevard flanked by shops, old palaces, and the traditional shopping passages.
If you're looking for something specific, Prague has unique shopping opportunities for every taste.
1. Flea Markets and Vintage Shops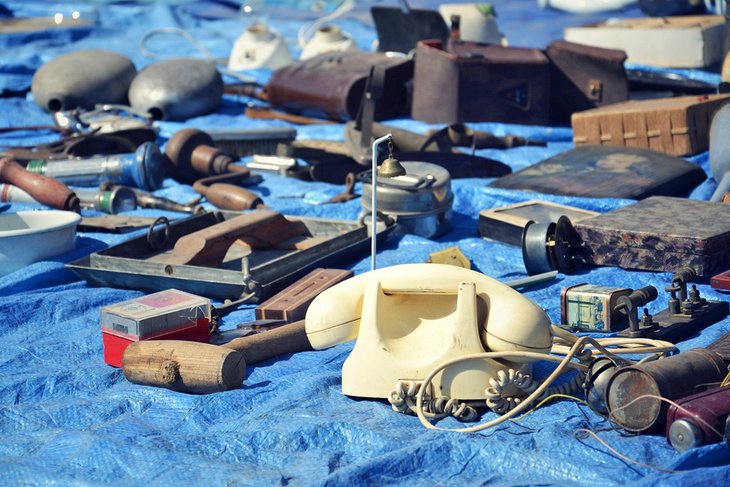 If you're after something unique - whether that means antique maps, early 20th-century lithographs, or Soviet-era medals - you're in luck. Prague is home to a number of flea markets and vintage shops where you can find plenty of quirky treasures, affordable antiques, and even the odd piece of Bohemian porcelain and glass.
If you're after paper-related items, look for Antikvariát (antique bookstores) signs around the city - there are plenty of them, especially in the Old Town area.
If flea markets are more your thing, try the U Elektry Market, Europe's largest flea market. With an area of 50,000 square meters, it truly is a maze of treasures (and junk) begging to be explored. There's no rhyme or reason to things here, and no standard booths, so just walk around to see what people are selling from their own tables or tarps on the ground. Arrive early, though: the market opens at 6am and closes at 2pm on weekends only, but most of the really good stuff is gone by 8-o 9am.
A much smaller and central weekend flea market is the one onboard the permanently anchored (A)void boat. It sits right on the banks of the Vltava River and offers an eclectic collection of old porcelain items, antique watches and jewelry, and the odd household item.
Other small flea markets pop up at different times during the year around the city, including the Namesti Miru market, in front of the neo-Gothic Church of St. Ludmila, and Terminál Zizkov, located in a former freight-train container terminal and getting bigger and bigger every year.
2. Local Designers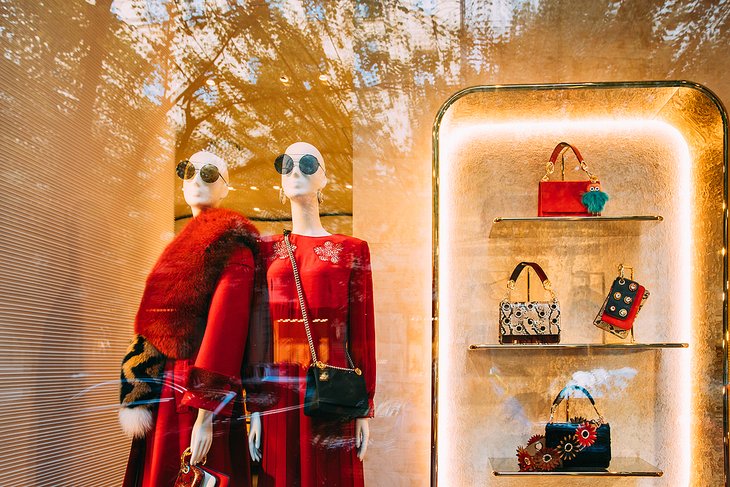 The Czech design scene has exploded in recent years, and young talent is now everywhere. Whether you're looking for unique accessory pieces, modern porcelain, backpacks and textile accessories created with unusual materials, or just something different to take home, you can probably find it in Prague.
For an amazing selection of all things design, visit the eclectic Mint Design Market, usually held three times a month at the Prazska trznice, an area of historical buildings near the Vltava River that have been refurbished and are now home to farmer's markets and shops.
Mint offers the best of indie fashion and design - hand-picked pieces from independent designers, home décor, hand-sewn bags and cases, original jewelry, and even hand-bound books and albums.
If you're in Prague at a time when the Mint Market is not on, try the CZECHDESIGN Gallery & Shop, which sells a number of pieces from selected designers. A team of design experts selects only the best products made out of the highest quality materials for the shop, so whatever you choose will not only be unique but also artistically beautiful.
The shop has a particularly large collection of backpacks, plenty of toys and books for kids, pieces by local illustrators, porcelain and glass designers, and even eco-friendly cosmetic brands.
3. Passages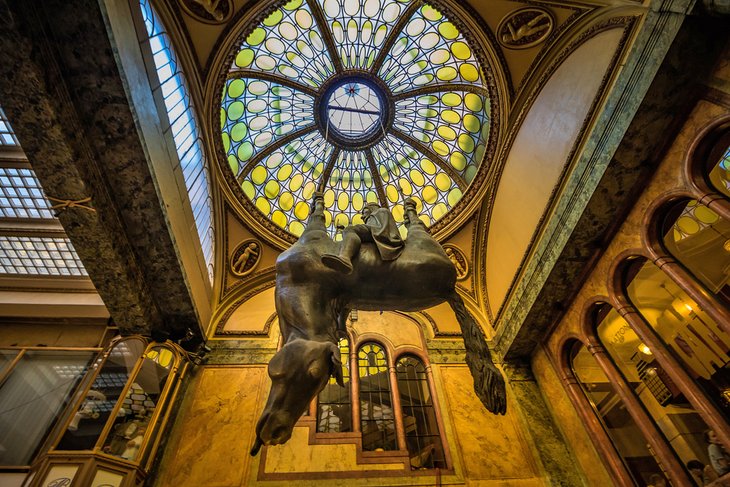 Shopping passages (also known as arcades) are an unusual shopping experience mostly restricted to Old Town. Passages date back to the 19th century and were originally created to connect residential and shopping streets, so local residents could move around easily from one place to the next.
The crisscross pattern of the passages makes them a bit of a maze - don't be surprised if you end up somewhere completely unexpected as you explore the shops and entertainment corners inside the passages.
One of the most intricate systems of passages is the Lucerna Palace passage. An Art Nouveau labyrinth near Wenceslas Square, the passage is perhaps most famous for the hanging statue of Saint Wenceslas riding an upside-down horse, created by controversial Czech artist David Cerný. The Lucerna passage is home to a number of cafés, a cinema, theater, and a number of boutiques selling all sorts of unique products.
Passage Svetozor, almost across the street from Lucerna, is a smaller passage filled with tiny shops, an arthouse cinema, an old-style ice-cream shop/café, and a door that opens up to a hidden Franciscan Garden that dates back to the 14th century.
More Related Articles on PlanetWare.com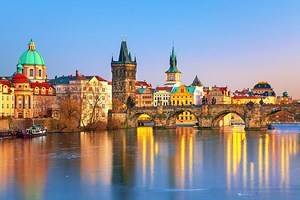 More Places to Visit in Prague: Prague offers plenty of things to see and do when you're done shopping. From the largest castle complex in the world to 14th-century Charles Bridge to the world's oldest still-functioning Astronomical Clock, the city offers many exciting attractions. If you're only in Prague for a short time and need to pack as much sightseeing and shopping as possible into just a few days, take a look at our tips on how to do it all with 1-Day, 2-Day & 3-Day Prague Itineraries for Travelers.
While shopping is great year-round in Prague, some seasons are especially great for discounts and finding treasures at flea markets. Take a look at our piece on the best time to visit Prague for tips on what the different seasons have to offer.