From Prague to Vienna: 5 Best Ways to Get There
With plenty of things to do and places to visit, the stunning historical capital city of Vienna makes for a perfect day or overnight trip from Prague. Austria's cultural center is best known for being Mozart's home for much of his life (he composed many of his most famous operas while living here) and his final resting place. Vienna is also famous for its 17th-century Schönbrunn Palace; the giant Ferris wheel at Prater amusement park; and Kunsthistorisches Museum, the largest art museum in the country.
If you're visiting Prague and would like to make it to Vienna for a day, a weekend, or even a one-way trip as you see the sites of Europe, there are many ways to travel here. The distance from Prague to Vienna is approximately 300 kilometers - a comfortable four hours by train and about the same by car as long as you don't run into heavy highway traffic.
Here are the best ways to get from Prague to Vienna based on your budget and travel plans.
1. From Prague to Vienna by Tour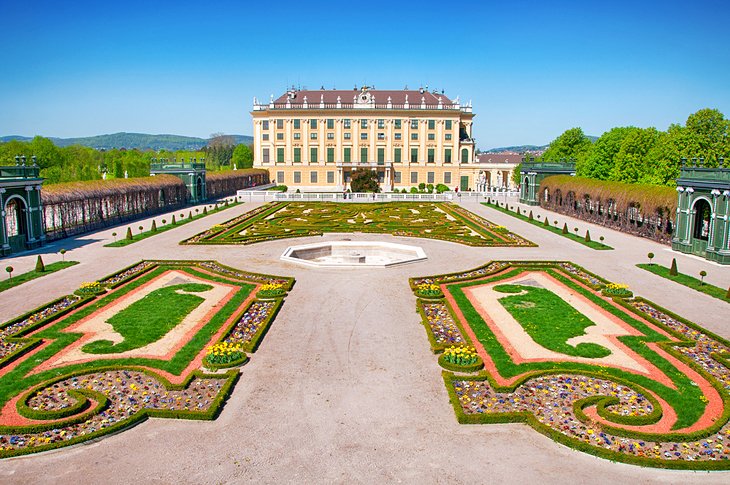 Highlights: Easy, stress-free travel with a sightseeing along the way
If the idea of coordinating bus or train tickets or renting a car seems a little daunting, you might want to consider taking a Prague-Vienna One-Way Sightseeing Tour so you can leave the organizing up to the experts.
With a tour, you can just hop on an air-conditioned, private van and let your guide take you straight to Vienna.
Stop in Kutna Hora to see the Old Town and the Bone Church, enjoy some time exploring Brno, and see the palace of Lednice.
The tour takes about 10 hours total.
2. From Prague to Vienna by Train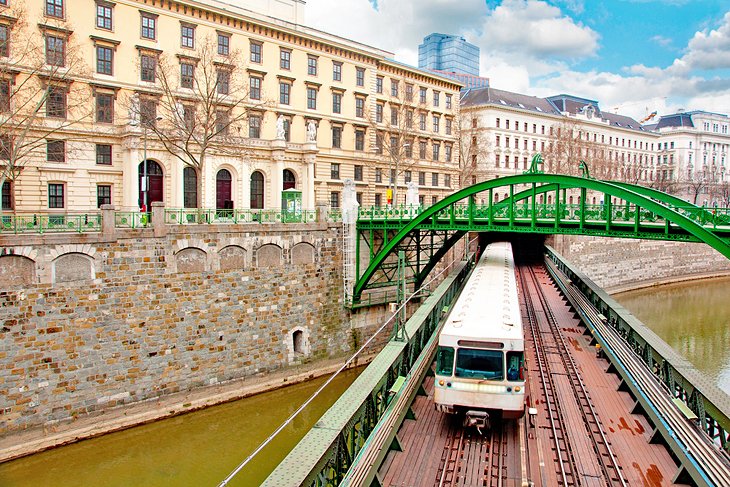 Highlights: Cheap and efficient passage with a variety of amenity tiers to choose from
If you're going to use public transportation to get to Vienna, trains offer the best deal for your money. They're comfortable and come complete with onboard services such as free Wi-Fi and movies and free, good-quality coffee. Trains from RegioJet take about four hours to reach Vienna, and you can pick Business, Relax, Standard, or Low-cost seats, depending on how much comfort and pampering you require.
For a very reasonable price, a business class ticket gets you access to a small compartment (only four people per compartment) and comes with free snacks, power sockets, and adjustable leather seats with their own table. On the other end of the spectrum are the low-cost seats, which come with no catering but still give you access to Wi-Fi and are comfortable enough for the short ride.
It's a good idea to buy tickets for the train to Vienna in advance, as they often fill up quickly, especially on weekends. Once in Vienna, it takes only five minutes to reach the city center via public transportation, making it a very convenient option.
3. From Prague to Vienna by Bus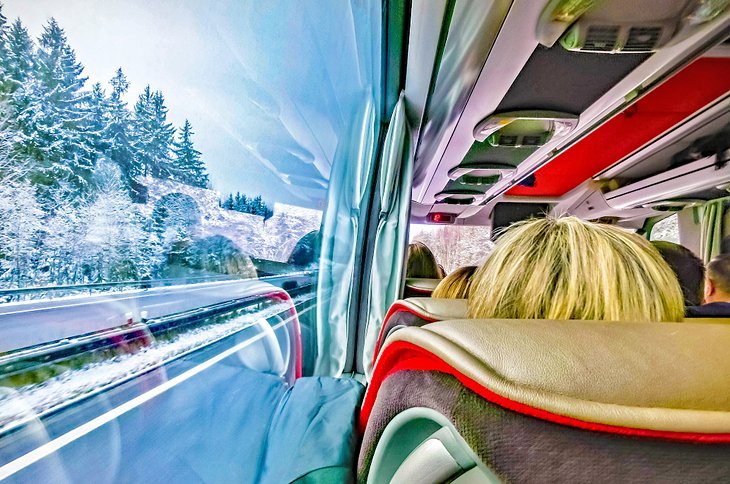 Highlights: A comfortable and low-cost option with lots of departure times
Flixbus and RegioJet buses leave Prague for Vienna at least five times a day (but up to 20 times daily depending on the day of the week) and as early as midnight. RegioJet (which also operates the trains on the same route) has slightly better buses with individual touchscreens, hot drinks for free, and Wi-Fi. It takes 4.5 hours to reach Vienna by bus, and ticket prices are significantly cheaper if you buy them online in advance.
Buses leave from the Florenc bus terminal, which is centrally located and offers food and snack options if you arrive early and need to wait for the bus to depart. The VIB-Vienna International Busterminal is located just seven minutes away from Vienna City Center on the U3-underground line. Check-in counters and waiting areas are only open from 6.30am to 11.45pm, so plan well if you need to buy additional tickets or have questions.
4. From Prague to Vienna by Car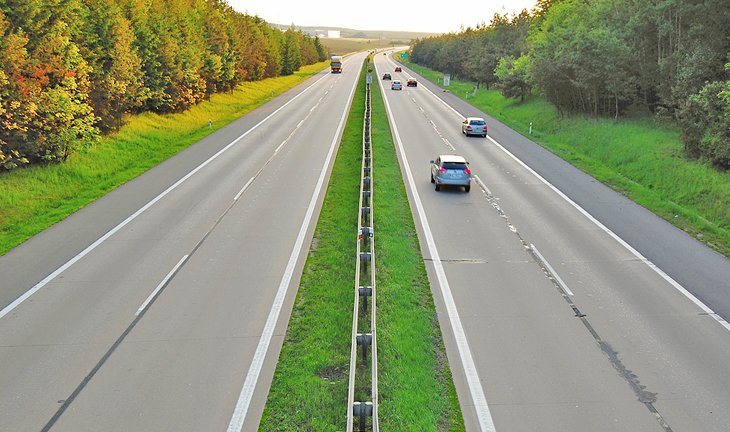 Highlights: Allows opportunities to sightsee and explore on your own schedule
One of the big pros of driving to Vienna is the countryside views you can get along the way. Driving through Brno (Czech Republic's second-largest city) will get you lots of busy highway time, but the drive is shorter at around three hours. If you pick the slightly longer route (about 3.5 to 4 hours), which goes through Jihlava, you'll get a chance to see green, rolling hills and the picturesque Vysocina area along the way.
Driving also means a chance to stop and explore cute little towns and villages - and there are plenty along the way, especially once you cross the border into Austria.
One of the biggest drawbacks of driving the Prague-Vienna route is cost. Unless you're planning to drive back to Prague, renting a car in Prague and dropping it off in Vienna means a hefty surcharge for "foreign drop off"- plus the expense and difficulty of parking in Vienna. Cars can be rented at the airport or at different locations throughout Prague from companies such as Budget. Make sure to mention you plan on driving to another country, as this sometimes comes with extra fees or the requirement to get additional insurance.
You'll need two separate highway windshield stickers or digital vignettes (one for the Czech Republic and one for Austria) for the drive. These are Europe's equivalent to the toll system, except that you just pay for them once at the beginning of the drive and don't have to worry about additional booth stops and payments along the way.
Austria's vignettes are valid for either 10 days or two months, while the Czech Republic equivalents last either 10 days or 30 days. Make sure you buy one that's long enough to cover your entire trip, as getting caught on motorways and expressways without one will incur a hefty fine.
5. From Prague to Vienna by Plane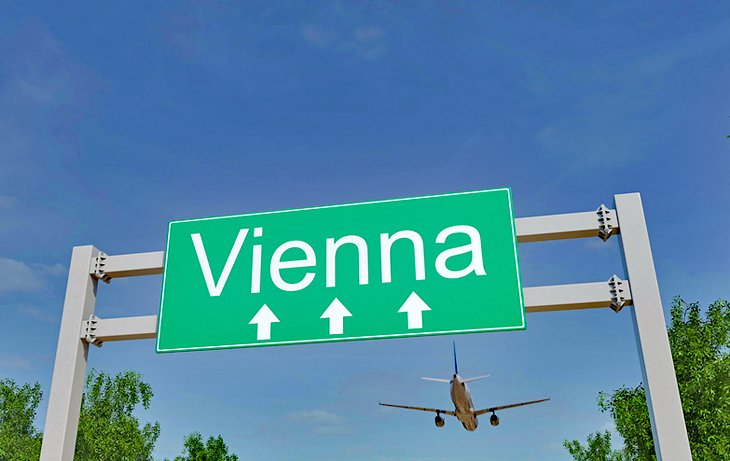 Highlights: Good option for a quick visit or a one-way trip
A direct flight from Prague to Vienna takes just 50 minutes, and it's a great option if you're thinking of visiting Austria as a day trip or are planning a one-way trip. Flights with a stopover will extend your travel time by at least a couple of hours, however, making other forms of transportation a much better choice.
Austrian Airlines offers several direct flights per day to Vienna, with ticket prices varying depending on the month. Once there, the City Airport Train (CAT) will get you into the city center in just 16 minutes, or you can opt for an express train or a number of bus connections, depending on where you're heading.
One good reason you might want to skip getting a flight? You can't bring a lot of liquids onboard a plane. You might not know this, but Vienna has a long tradition of perfume making, dating back to the Austro-Hungarian monarchy in the 19th century. Two popular scents, Eau de Lavende and Wiener Lieblingsduft, are still being sold by the J.B. Filz Company in Austria today-and are still produced using the original recipe from two centuries ago.
If you're in the market for a unique souvenir, you might want to choose a tour or take a train or bus instead just so you can bring some perfume back with you, if you are returning to Prague.
More Related Articles on PlanetWare.com