From Prague to Budapest: 4 Best Ways to Get There
We may earn a commission from affiliate links ()
Right on the banks of the Danube river, Budapest is naturally beautiful and brimming with stunning neo-Gothic architecture. Although Prague and Budapest are too far from each other for a quick day trip, Hungary's capital can be a great weekend escape. Luckily for travelers, there are several ways of getting from one city to the other.
More laid-back than Prague but still buzzing with cafés and a thriving cultural scene, Budapest has much to offer visitors, regardless of the season. Whether you're visiting to see the Roman ruins, the thermal baths, or the massive Baroque Buda Castle, here's our list of the best ways to get from Prague to Budapest:
Note: Some businesses may be temporarily closed due to recent global health and safety issues.
On This Page:
1. From Prague to Budapest by Private Transfer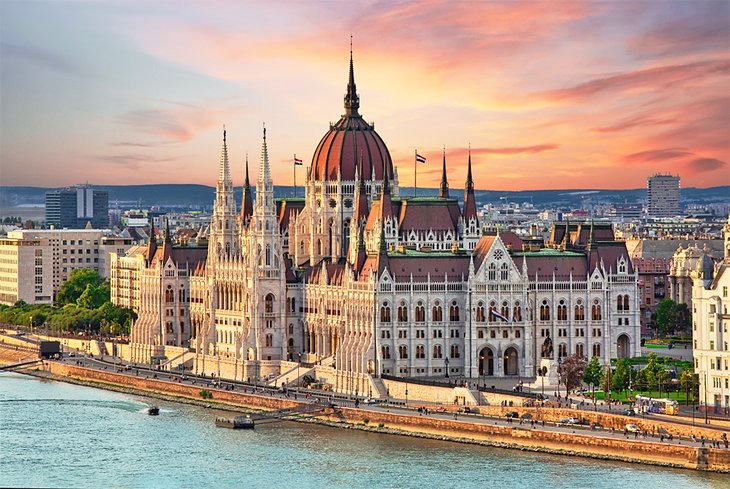 If you're looking for a comfortable journey plus the flexibility of door-to-door service, a Budapest Private Transfer from Prague is your best bet. With a private transfer, you get picked up from your hotel at any time of the day or night by a private air-conditioned minivan with a professional driver behind the wheel.
The car or van will then get you to your hotel or desired location in Budapest in about six hours, with the option of stopping along the way for a quick meal or to stretch your legs. All costs are included, and there's space to comfortably carry your luggage, so you can just relax and enjoy the views along the way.
2. From Prague to Budapest by Train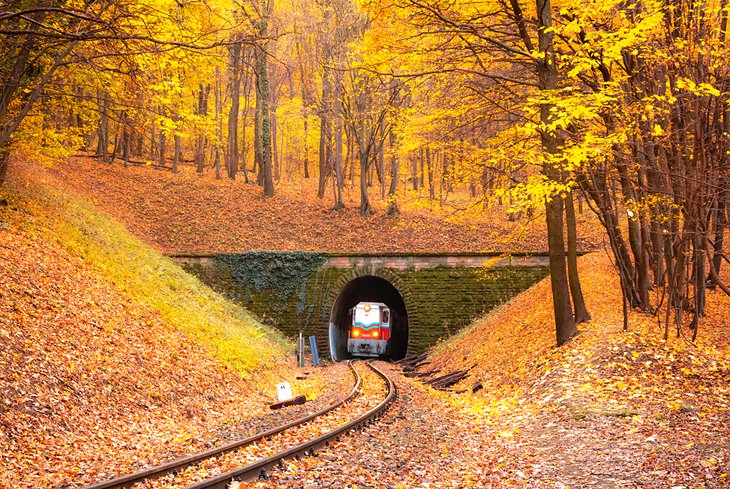 The most picturesque way to travel from Prague to Budapest is definitely on the train. Along the way, you'll see beautiful rolling hills, views of the Visegrád castle, and peeks of the Danube river and the North Hungarian Mountains in the background, as the train rolls alongside them.
There's also a certain magic to traveling on a train between two ancient cities—especially as the train journey between Prague and Budapest is both comfortable and affordable. You'll have plenty of options for travel on this route too, including time of day, sleeper cabins or daytime trains, and first- or second-class seats—and all these options affect price.
Trains depart from Praha hlavní nádraží station and take under seven hours to get to the Budapest Keleti railway station. Once you get to Budapest, you can hop on the metro to get to the city center in just a few minutes—or walk alongside the Danube river and reach the heart of Budapest in about 40 minutes.
The cheapest train option is a daytime 2nd class seat, which offers comfortable traveling in open carriages or small cabins. First-class seats in daytime trains are more spacious but not necessarily any more luxurious.
For more comfort and a touch of luxury, consider a sleeper train. A 2nd class ticket allows you to share a cabin with fellow passengers or get a couchette in an open carriage, or you can buy a first class ticket and get your own private single-sleeper (and private toilet). The prices are much higher if you buy a ticket on the day you're traveling, so get your ticket in advance through the Czech Railway website if possible.
Both daytime and sleeper trains are modern, air-conditioned, and have Wi-Fi and a restaurant car offering inexpensive snacks and meals. If you're traveling in first class, you also get complimentary bottled water, power sockets in every seat, more legroom, and even the option of solo seats.
3. From Prague to Budapest by Bus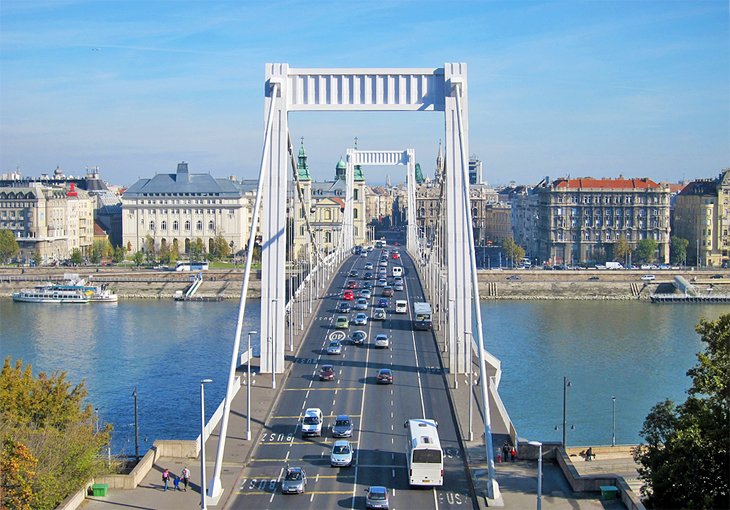 Buses are the best option if cost is a concern, and you want ample choice of departure times. While the trip is long at around seven hours, the buses are comfortable and come equipped with free onboard Wi-Fi, free drinks, snacks for sale, AC, and onboard entertainment.
Buses from Regio Jet and Flixbus leave from Florenc central bus station throughout the day, with the first one setting off as early as 2:30am, and the last night bus departing at midnight.
Because the journey takes so long, overnight buses are often the most convenient option—you can sleep along the way and arrive in Budapest in the early morning ready to explore. For example, if you take an 11pm bus, you'll get to Budapest at around 6:15am the next day, just on time for breakfast and an early start exploring the city.
Another good option is the early morning bus, which leaves Prague before 6am and gets to Budapest around noon.
4. From Prague to Budapest by Plane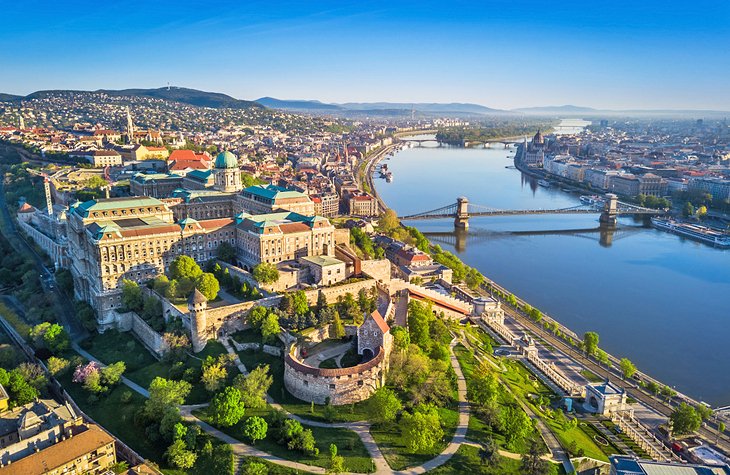 Low-cost airline Ryanair covers this route, and you can get tickets from them for extremely low rates one way on the cheapest months (July and August are particularly cheap), as long as you buy well in advance. Keep in mind that budget airlines only allow one small carryon bag for free and don't offer any extras (no free drinks or snacks, no onboard entertainment). However, the flight is only 90 minutes long, so you likely won't miss any of these extras too much.
For a little more comfort, national Czech Airlines also flies to Budapest twice a day, but expect to pay double the price or more for a ticket. You'll get a little more legroom, a bigger luggage allowance, and a nicer overall experience from them.
Once in Budapest, you can get to the city center on the 100E bus, which runs every 20 minutes and takes around 35 minutes to reach the city center.
More Related Articles on PlanetWare.com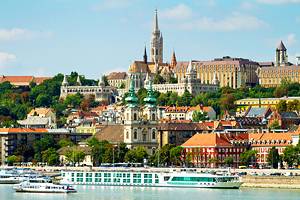 Exploring Budapest: For the can't-miss sites in Budapest and the most exciting things to do (including some unexpected ones) check out our list of the top-rated tourist attractions in Budapest. Need help deciding on the best neighborhoods to stay in when in Budapest? Take a look at our article, Where to Stay in Budapest: Best Areas & Hotels to help you choose a good hotel that matches your needs and budget.