From Prague to Berlin: 5 Best Ways to Get There
We may earn a commission from affiliate links ()
Just four hours away from Prague is Berlin, Germany's capital and one of the most visited cities in Europe. Whether you're traveling there as a short detour or as your next destination, Berlin has much to offer. Reminders of its turbulent history are everywhere, but Berlin is also a vibrant city full of cultural attractions, gorgeous sights, and cutting-edge architecture.
Whether you hop on a train for the views of a lifetime or pick a direct taxi transfer to get you there faster, you have a lot of options to get from Prague to Berlin.
Note: Some businesses may be temporarily closed due to recent global health and safety issues.
1. From Prague to Berlin by Private Taxi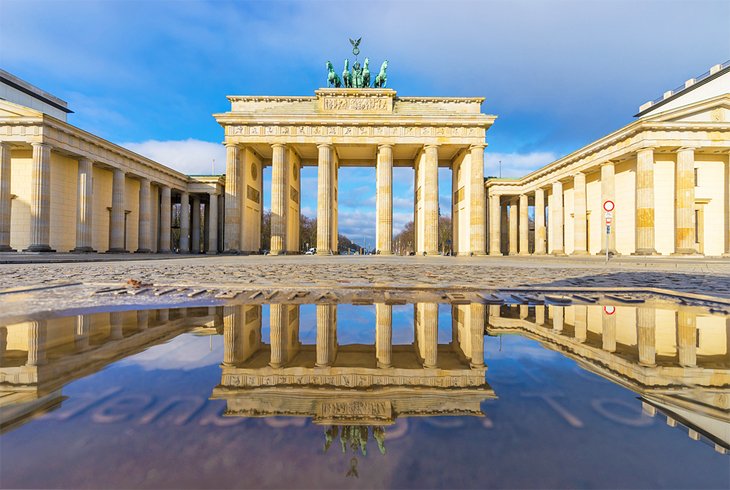 If your goal is to get to Berlin as quickly and comfortably as possible, you might want to consider a door-to-door Private Transfer from Prague to Berlin. A private transfer service includes pickup from your hotel (at your chosen time) by an experienced local driver, who will then take you directly to your destination in Berlin.
A direct transfer means not worrying about coordinating public transportation or carrying your own luggage. Want to stop for lunch? The driver can accommodate breaks and might even be able to suggest a good place to eat along the way. The air-conditioned, comfortable vehicles come with enough space to carry your suitcases to your destination.
2. From Prague to Berlin by Train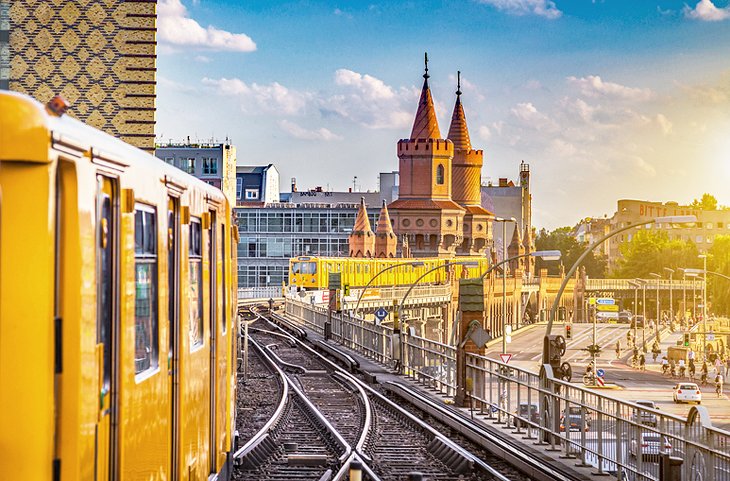 Direct Prague to Berlin trains leave from Praha hlavni nadrazi (central station) every two hours until mid-afternoon. Evening trains are also available but require a transfer or two, making the usual four-hour ride a bit longer and not as convenient.
Early morning tickets are the cheapest. Tickets are also cheaper when you buy them online from the Czech Railways website well in advance—the same ticket bought a month before you travel can cost 10 to 15 USD less than one bought the day before your trip.
The trains are comfortable, are equipped with AC and wireless internet, and have a restaurant car. They also offer amazing views along the way—including the rolling hills of the Elbe Valley, seemingly-endless forests, sandstone hills, and stunning castle ruins.
Second-class train seats are available either in a private four- or six-person cabin or in an open-space carriage. Both cost the same, but private cabins might be a better choice if you're traveling with a group or a dog because of the extra space. First-class carriages are similar except the seats are nicer and can recline, and you have more legroom.
3. From Prague to Berlin by Bus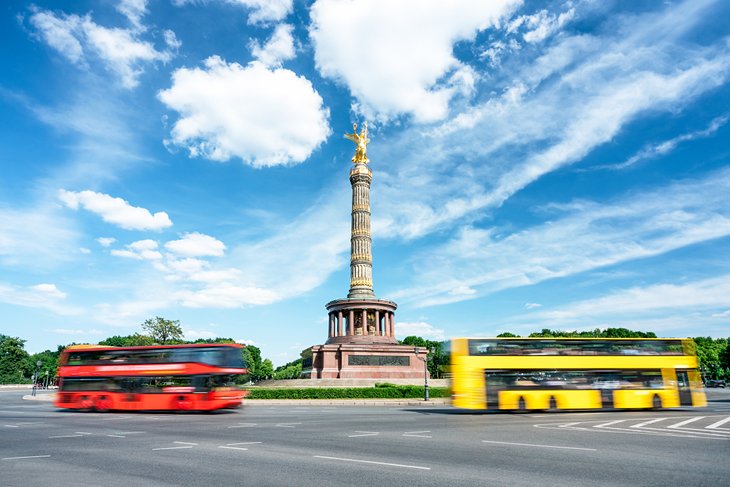 There are three major bus companies making the trip from Prague to Berlin: Eurolines, Regio Jet, and Flixbus – all of them leaving from Prague's Florenc bus station. All cost about the same and offer similar services (free WiFi, buses with AC and an onboard entertainment system), although Regio Jet buses seem to be slightly newer and offer an on-time arrival guarantee (if the bus is significantly delayed, you get a partial refund of your ticket).
Ticket prices depend on how far in advance you buy the ticket and what time of the day you're traveling. All buses drop you off at the Central Bus Station ZOB Berlin near Funkturm. From there, it's just a few minutes on the S-Bahn train to reach the city center.
4. From Prague to Berlin by Sightseeing Tour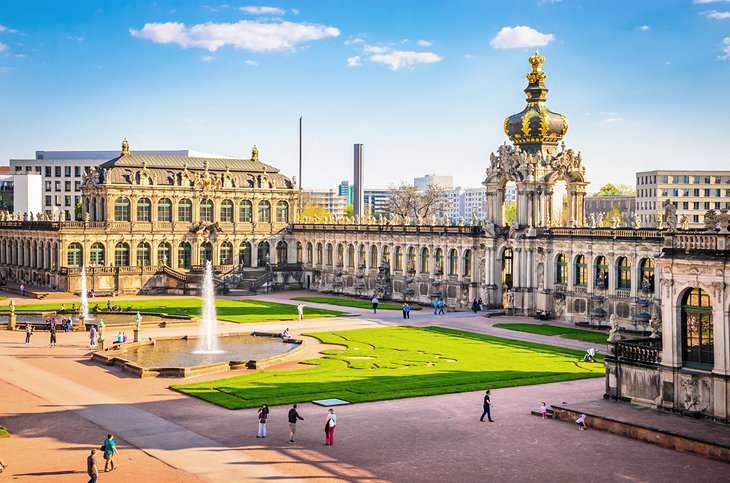 For a chance to transform your journey into an unforgettable road trip, try a Prague-Berlin One-Way Sightseeing Day Tour. Rather than going straight from hotel to hotel, this 10-hour small group tour brings you through picturesque towns to the breathtaking nature of Saxon Switzerland National Park and the Elbe Sandstone Mountains.
Stop by to explore Moritzburg Palace, which lies on its own symmetrical artificial island. Then continue on to Dresden, where you get free time for lunch and to visit the extravagant Zwinger Palace, one of the most magnificent Baroque constructions in Germany.
Your English-speaking guide will share amazing details about the history and the people of both countries on your way to your final destination in Berlin's city center.
5. From Prague to Berlin by Plane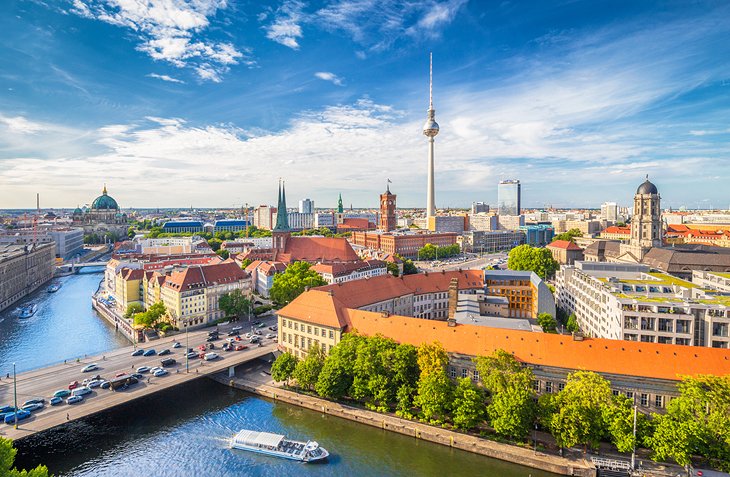 There are no direct flights between Prague and Berlin, so any flight you board will require a change in Vienna or Munich. This means that you'll end up flying a total of about three hours—when you add airport waiting times, that's about the same time it would take you to drive or take a train to Berlin.
Flying makes sense if you choose a longer stopover in the connecting city and use that time for some exploring. Vienna is famous for being Mozart's home base for much of his life, and Munich has some of the most impressive Baroque and Rococo architecture you'll find in Germany. Book a flight with a layover of five to six hours, and you can dash into the city for a quick self-guided tour of the most impressive sights.
Low-cost and smaller airlines fly into Schönefeld airport in Berlin, from where you can then catch the airport express train into the city center.
More Related Articles on PlanetWare.com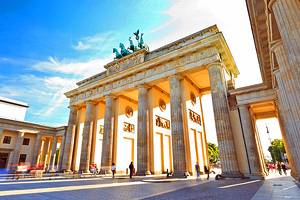 Exploring Berlin: Berlin might be best known for its wall, but this vibrant city has much more to offer culture and history lovers. For a peek of the many things to see and do in Germany's capital, check out the top-rated tourist attractions in Berlin. If this is your first time in Berlin, and you need some help figuring out the best neighborhoods to stay in, take a look at our article, Where to Stay in Berlin: Best Areas and Hotels.