12 Top-Rated Family Days Out in London, England
Author Bryan Dearsley visited London on an extensive trip through England in the summer of 2022.
When it comes to finding fun things to do with the kids in England, no destination can quite match the opportunities and experiences of London. Whether you're traveling with pre-schoolers or teens, family days out in London include something for all ages.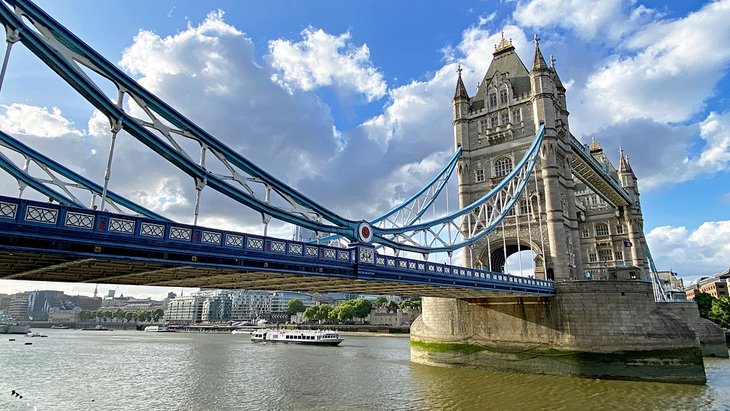 Those seeking cultural activities guaranteed to fire the imagination are especially spoiled for choice in the UK's capital city. From impressive art galleries and museums offering children's programs and interactive, hands-on displays, to festivals and events, you'll never hear your youngsters saying they're bored.
Best of all, many of the top things to do in London are free, ensuring you can stretch the pocketbook a little further.
Whether you're here on a day trip or an extended family vacation, read through our list of these top attractions to find out more about these and other exciting family days out in London.
1. Tower of London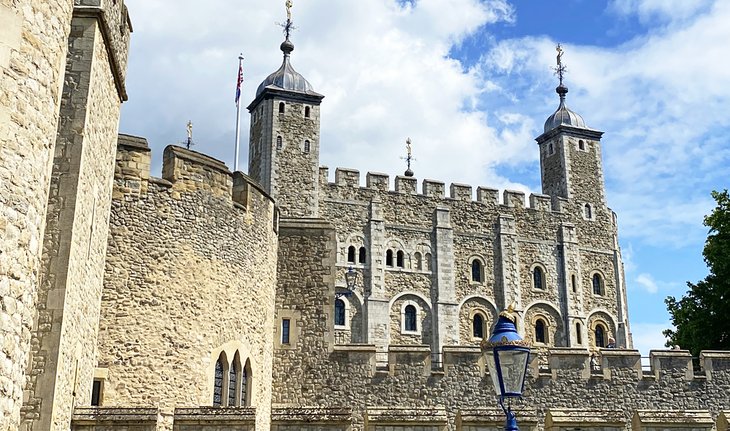 Located in the heart of the City of London, the Tower of London tops our list of the best days out for families. This picture-perfect medieval castle has everything needed to spark a youngster's imagination, from the famous Crown Jewels to the country's oldest display of armor and the regalia worn by knights of old.
If you're planning to spend time exploring the castle, be sure to book your admission tickets in advance. A good option is the Tower of London Entrance Ticket Including Crown Jewels and Beefeater Tour. Not only will you have a guaranteed entrance time, thus avoiding lineups, you'll also save money.
Be sure to spend some time exploring the area around the tower. Not only will you be rewarded with superb views of the moated White Tower, you'll also be able to cross the Thames via famous Tower Bridge.
The area's also part of the old Roman city of Londinium, and a well-preserved section of the old Roman walls can be seen just a few feet north of the castle adjacent to Tower Hill underground station.
Location: City of London, London
2. Tower Bridge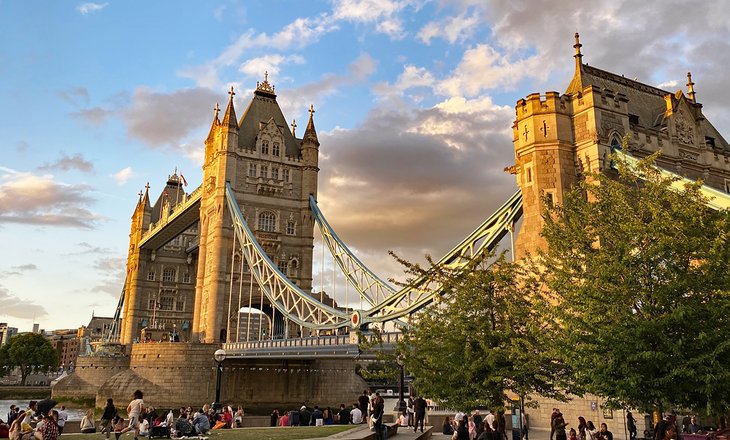 Just a few minutes' stroll away from the Tower of London is another famous city landmark: Tower Bridge. Almost as tall as it is long, this spectacular river crossing was opened in 1886 and offers some of the best views you'll find over the Thames.
If your budget allows, take the family for a behind-the-scenes tour of the bridge. In addition to a close-up look at the machinery that lifts the bridge so boat traffic can pass under, you'll get a chance to walk across the bridge's highest point, some 200 feet up.
For an especially impressive experience, try to plan a visit at sunset. From the south bank, you'll be able to capture memorable family photos that take in not just the bridge but also the Tower of London.
Address: Tower Bridge Road, City of London. London, England
3. The British Museum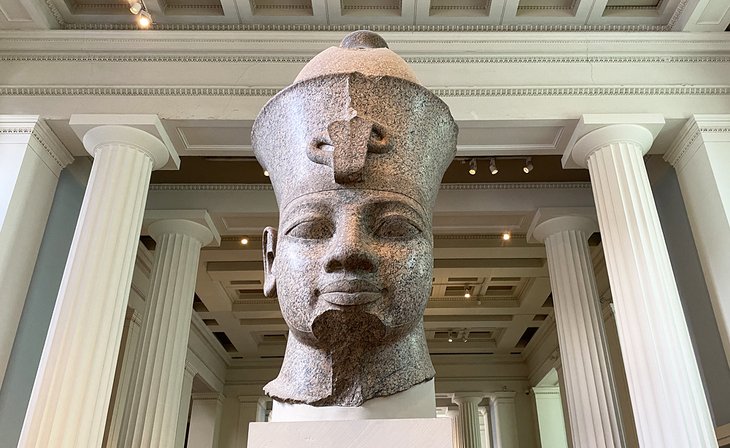 One of the world's largest collections of antiquities from major civilizations of the past, The British Museum is a must-visit, whatever age your family members are. Boasting a whopping 13 million historic artifacts from ancient Greece, Egypt, Babylonia, and Rome, each item displayed is explained in detail using the museum's handy audio guides.
Kids will love the fun activity packs on offer from the dedicated Families Desk, which you should visit upon arrival. Workshops and even toddler programs are also available. A shop selling a range of toys and games is located on-site, and the museum café has menu items geared toward younger visitors.
While free to enter, you'll want to book your tickets in advance as this popular London tourist attraction can be busy whatever time of year you visit London.
Address: Great Russell Street, Bloomsbury, London, England
4. The Natural History Museum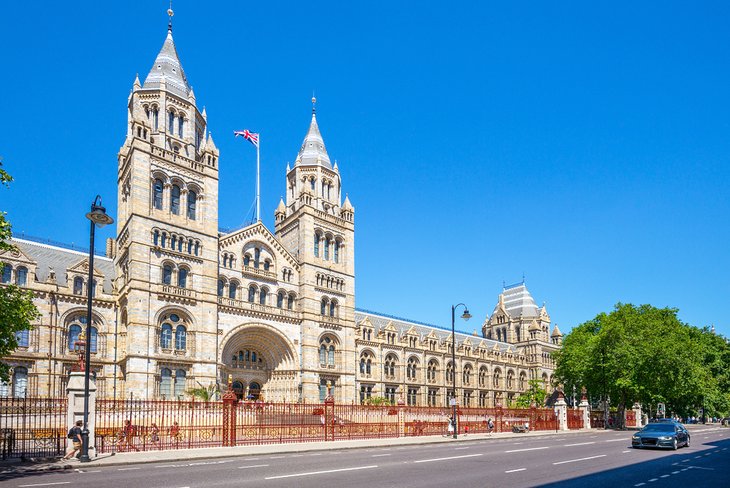 What youngster doesn't enjoy seeing dinosaurs? And no one does dinosaurs better than London's Natural History Museum. This nearly 250-year-old museum boasts one of the world's largest displays of ancient dinosaur bones, along with a number of life-size replicas sure to impress the kids.
In addition to being home to the skeletal remains of the first ever T-Rex discovered, the Dinosaur Gallery also tells the fascinating story of the museum's most famous dino-exhibit: Dippy. Exhibits not only share details about this massive Diplodocus, the first such dinosaur ever put on museum display, but also provide a fascinating look at the other creatures alive at the time, as well as the almost alien world in which it lived.
Address: Cromwell Road, South Kensington, London, England
5. Hyde Park & Kensington Gardens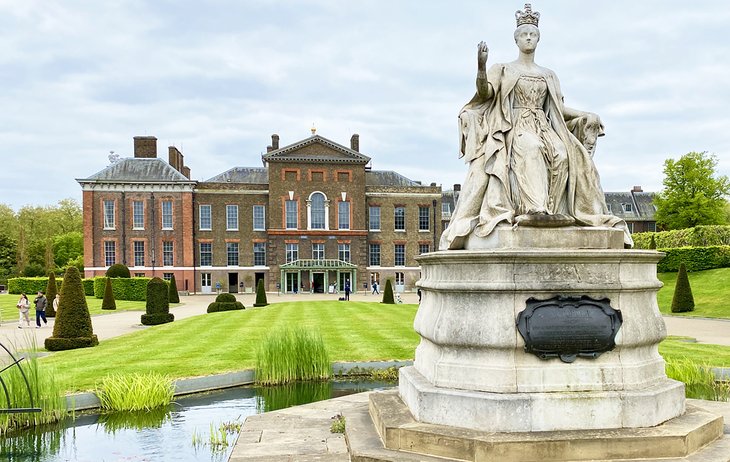 A visit to iconic Hyde Park and neighboring Kensington Gardens is a great way to get the kids to blow off some steam. This vast area of parkland is within easy reach of major points of interest, including the Natural History Museum and Buckingham Palace, as well as that mecca of luxury shopping, Harrods in Knightsbridge, and is one of the best places to visit in London for those traveling as a family.
In addition to its vast grassy areas that offer perfect picnic spots, these two parks include a variety of important London attractions, featuring everything from art galleries and playgrounds for the kids, including the must-visit Diana Memorial Playground near Kensington Palace.
If you're planning on visiting London in the winter months, be sure to include the spectacular Hyde Park Winter Wonderland. A unique twist on traditional European Christmas markets, it includes food, beverage, and shopping experiences; a huge fun fair; and plenty of festive music and entertainment.
Address: Rangers Lodge, Hyde Park, London, England
6. St. James's Park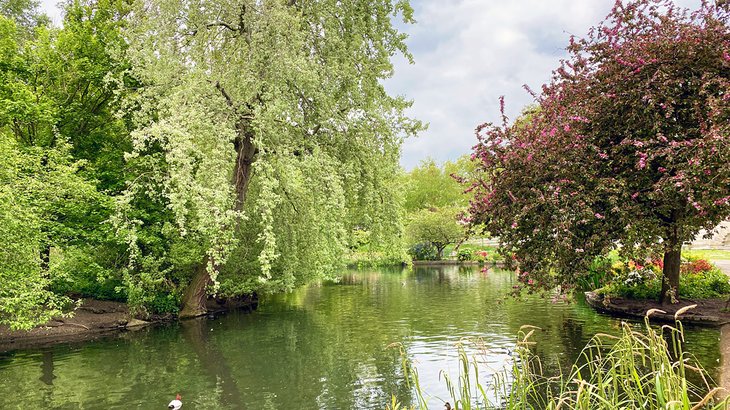 Separated from Hyde Park and Kensington Gardens by Buckingham Palace, St. James's Park is another "Royal Park" well worth a visit. In addition to its exquisite floral displays, an especially nice sight in springtime, it offers some opportunities for wonderful family photos using King Charles' official London residence as a backdrop.
Fun things to do in St. James's Park include exploring the formal gardens with the kids, as well as sharing with them the unique pelican population that has called the park's lake home since 1664.
The park also makes for a great picnic site in summer, while in winter, the resident ducks and squirrels offer a fun distraction.
Location: City of Westminster, London, England
7. Covent Garden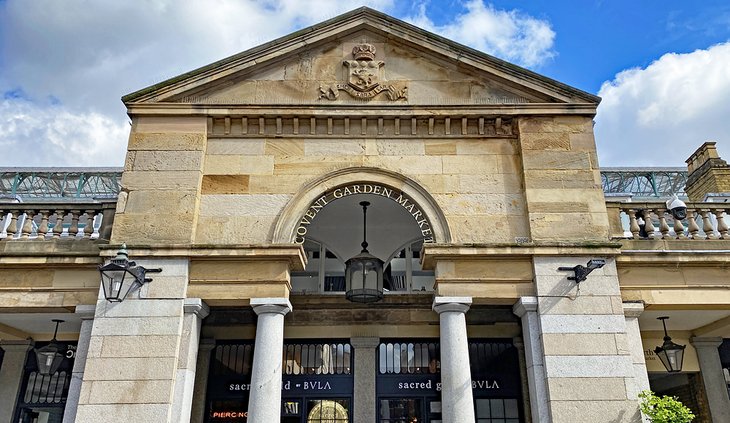 Always bustling, Covent Garden offers a great family escape in London. Not only is it a great spot for souvenir shopping or some comfort food, this busy corner near Trafalgar Square attracts some of the best busker acts in the country. Visit pretty much any time of day (or year, for that matter), and you'll find yourself entertained by everything from jugglers to magicians, musicians to comedians, all offering highly professional and amusing family entertainment.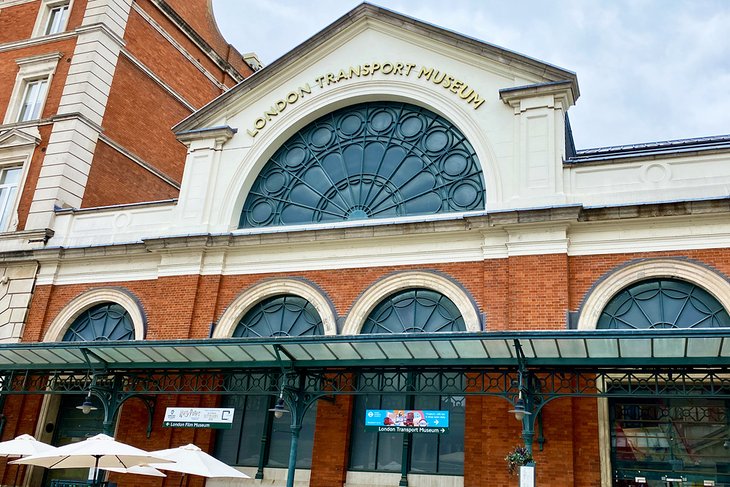 A star attraction in Covent Garden is the London Transport Museum. This must-visit, family-friendly museum features fascinating displays showing vehicles from the earliest days of public transit in the city, from horse-drawn trolleys to locomotives and underground carriages.
A shop and a café are located on-site, and be sure to check the official website for news of fun special events and themed programs.
Address: Covent Garden Market Building, 130 King Street, London, England
8. Camden Market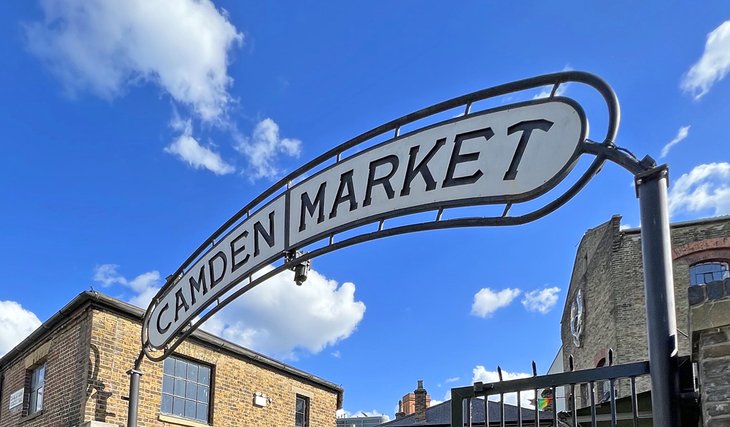 London is home to some of the most interesting indoor and outdoor markets anywhere on the planet. Fun family excursions to London should include a visit to at least one of the city's leading marketplaces.
Topping most people's lists, Camden Market is huge, and can take the best part of a few hours to fully explore. Much, of course, depends on personal preferences, but here among the stallholders in Camden Town, you'll find everything from unique arts and crafts to trendy fashions available from more than 1,000 vendors displaying their wares here.
And bring your appetite. Camden Market's food vendors offer a vast array of flavors from across the globe, enabling young and old alike to sample local and world cuisines.
Also fun for foodies, Borough Market is known for its eclectic food vendors and is located just a short stroll away from major attractions such as the Tower of London and HMS Belfast.
Location: Camden Town, London, England
9. The Shard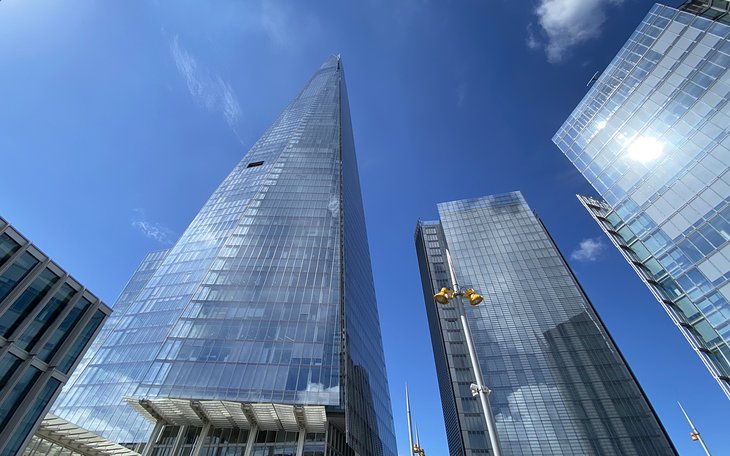 Situated on London's South Bank near Borough Market and towering over London Bridge train station, The Shard has fast become one of the city's most recognizable landmarks. Built in 2012, this 95-story skyscraper is aptly named, as it resembles a giant "shard" of glass.
As interesting as it is to stare up at from its base, treat the family to a thrilling adventure to the top of The Shard. The views are spectacular, and you'll have no end of fun pointing out the places you've already visited, or are planning on visiting, on our London travel itinerary.
Indoor and outdoor viewing platforms are accessible, and for those wanting to linger longer, consider booking into one of the larger family suites at the Shangri-La The Shard hotel within the building. Dining options are also available at the three on-site restaurants, each of which include kid-friendly menus.
Address: 32 London Bridge Street, London, England
10. Sky Garden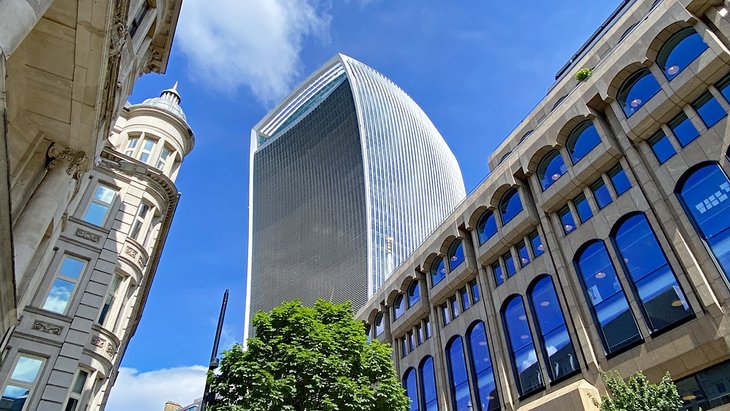 The Sky Garden is another great family destination for those seeking incredible views over London. As easy a walk from the Tower of London as it is from St. Paul's Cathedral, this spectacular attraction is located atop one of the city's more unusually designed skyscrapers.
It's known affectionately as the "Walkie Talkie" due to its interesting inwardly curving design, and the top few stories of this tall structure are home to the city's highest gardens. Named the Sky Garden for its height, it offers spectacular views over the City of London, including Tower Bridge and the Tower of London and beyond.
There are three garden terraces to explore, each containing a mix of tropical and subtropical plants. Some good dining opportunities also feature views over the garden and the city below.
Address: 1 Sky Garden Walk, London, England
11. Buckingham Palace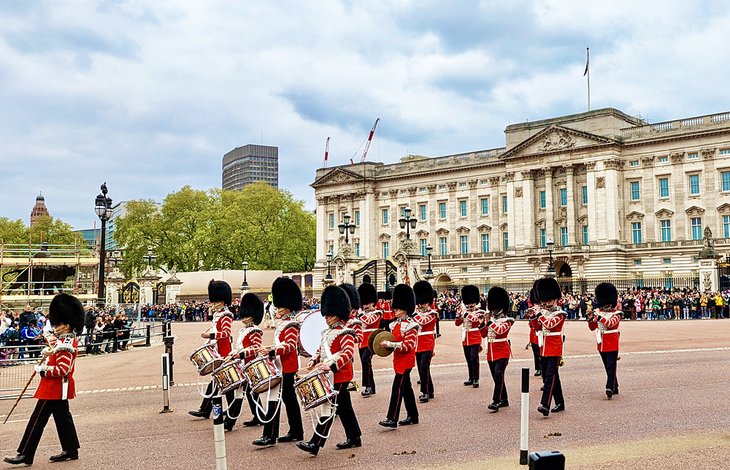 No family trip to London is complete without a visit to Buckingham Palace, now the official London residence of newly crowned King Charles III.
Constructed in 1837 and considered to be the most important of Britain's many Royal palaces, it's here that your family can enjoy one of the most colorful ceremonies revolving around the Royal Family: the Changing of the Guard.
Held daily year-round at 11:30am, it's certainly an impressive performance of precision marching and pomp as the soldiers of the Royal Footguard regiments rotate their guarding of the palace. You can even follow the troops back along The Mall to their barracks.
If visiting in summer, check out the official Buckingham Palace website for details of tours of the State Rooms.
12. Greenwich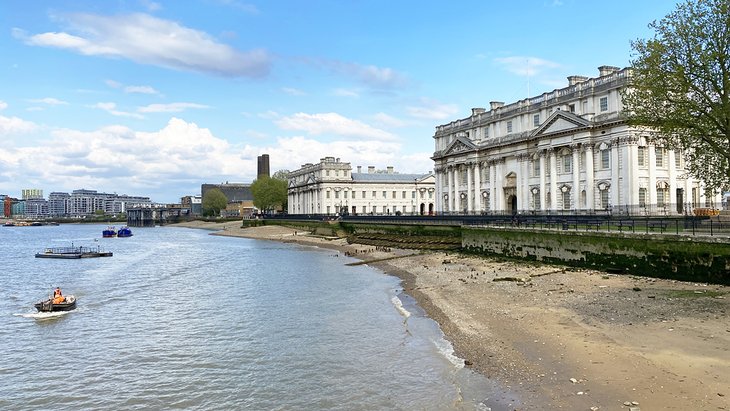 For a fun family excursion, hop aboard one of the regular boats of the Thames Clipper service for a trip downstream to Greenwich. It's fast and fun.
Hop off at the famous Cutty Sark, the last remaining of the clipper ships that once carried tea and other goods from Asia to London.
Other highlights of Greenwich is the former home of Britain's Royal Navy include the National Maritime Museum, with its historic vessels and artifacts; the Old Royal Naval College; and Queen's House with its impressive art collection.
Location: Greenwich, London, England
Map of Family Days Out in London, England