From London to Bath: 4 Best Ways to Get There
We may earn a commission from affiliate links ()
Travelers to London, England often comment on just how easy it is to get around. Not just within the city itself, but from London to pretty much any of the many wonderful places to visit around the country.
The beautiful city of Bath in Somerset is a perfect example. As popular for its old Roman Baths as it is for its romantic Georgian architecture, Bath can easily be reached in a day using England's excellent public transit network, or by road. In fact, arrive early enough, and you'll be able to squeeze in a full day's itinerary, grab a great lunch and dinner, and still be back in London in time to catch a show.
To ensure you get the most out of your day tripping in England, we've pulled together a few of the best ways to travel from London to Bath.
Note: Some businesses may be temporarily closed due to recent global health and safety issues.
1. From London to Bath by Tour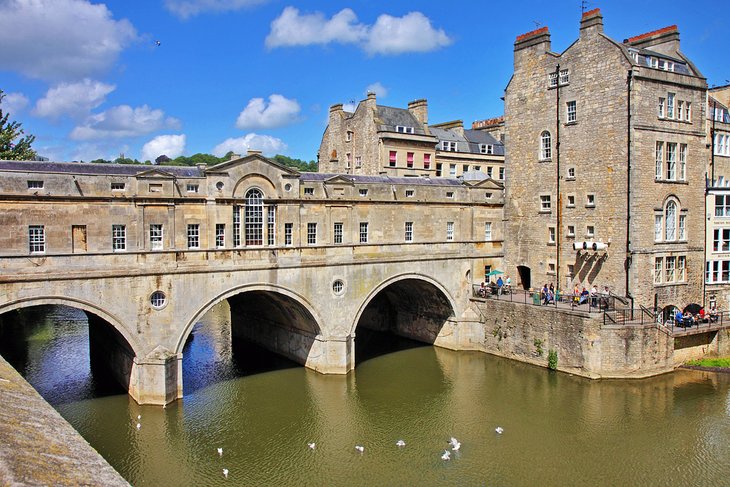 A great way to see some of the very best bits of Bath is to include visits to other top attractions in England. Sure, it makes for a long day, but it's certainly worth it, especially if you join a professionally led tour. A popular tour option for sightseeing in southwest England is to travel from London to Stonehenge via Windsor Castle and including Bath.
The first stop after departing London's centrally located Victoria Coach Station is Windsor Castle, a residence of the British Royal Family for over 900 years. Here, you'll spend an hour seeing highlights, including the magnificent State Apartments and famous St. George's Chapel, scene of numerous royal weddings, including that between Prince Harry and Meghan Markle. Then it's back on the bus to Stonehenge for another hour-long stop.
Commentary is provided for this attraction via state-of-the-art digital maps and an extremely informative audio guide. One of the top things to do in Stonehenge is to pop into the visitor center before your departure - the displays of artifacts and exhibits are fascinating.
Bath is next, with your first stop being the remarkably well-preserved Roman Baths. Along with information from your guide, you'll learn how the Romans came to establish the city and how it has been an important spa destination in England over the centuries. Your visit to Bath also includes a chance to grab some photos of the iconic Pulteney Bridge, a fairy-tale-like structure with buildings that straddles the Avon River. The famous Georgian-era townhomes of Royal Crescent are also included in your sightseeing.
Another benefit of this excellent daytrip from London is the fact you can relax on the coach and enjoy stunning English countryside along the way. Admissions to attractions are included.
2. From London to Bath by Train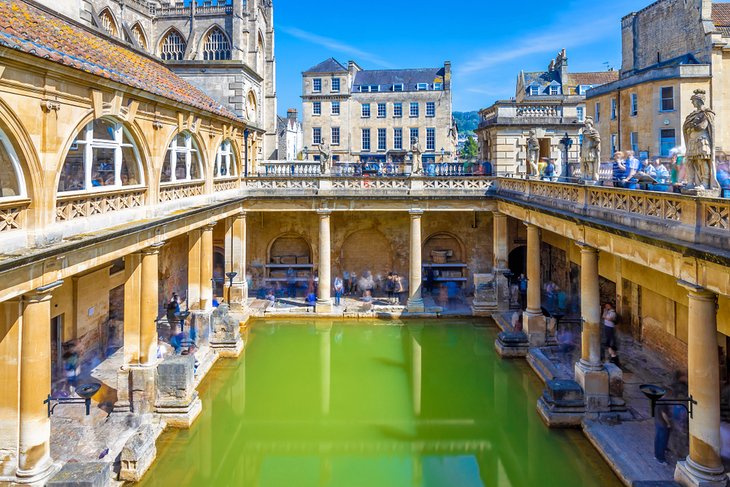 Thanks to England's extensive rail network, getting to Bath by train is extremely easy, and fast. With regular train departures from London Paddington, Great Western Railways can get you to Bath in around 1.5 hours. It's a pleasant trip, too, with some very attractive scenery to enjoy en route.
Though your fare may be a little higher if you travel before 9am, an early start can get you to Bath before the tourist crowds descend, and into attractions such as the Roman Baths as soon as they open. The direct route and the frequency of return trains (they run late into the evening) also means you can easily spend most of the day here. While most railways offer discounts for off-peak travel, greater savings can often be experienced if you plan ahead or purchase a flexible BritRail Pass.
For those seeking a truly memorable experience, there are a few first-rate steam train adventures that travel between London and Bath. One of the top providers is The Steam Dreams, which operates steam engine-pulled carriages during select days in peak tourist times, as well as special occasions.
Those traveling in winter should look into The Steam Dreams excursion that takes in Bath's Christmas Market. Trains depart from London Paddington with stops in Slough and Reading. (Editor's Note: Rated one of the world's best rail journeys, these steam train trips book well in advance, so be sure to plan ahead.)
3. From London to Bath by Bus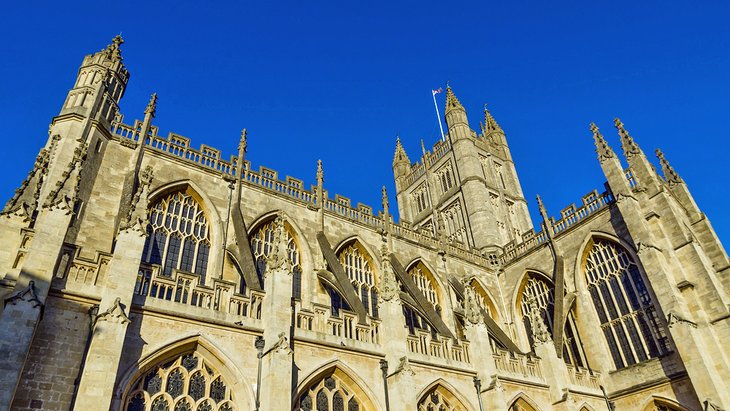 A good choice for those on a fixed budget, connections from London to Bath by bus are certainly the least expensive means of travel. One provider, National Express, frequently offers one-way trips for as little as £5.
However, as journey times can take upwards of three hours, depending upon the time of day, expect to spend a good portion of your day watching motorway traffic pass you by. Bus departures are also less frequent, meaning less choice. However, they do depart early from Victoria Coach Station and don't charge more for travel during the morning rush hour.
4. From London to Bath by Car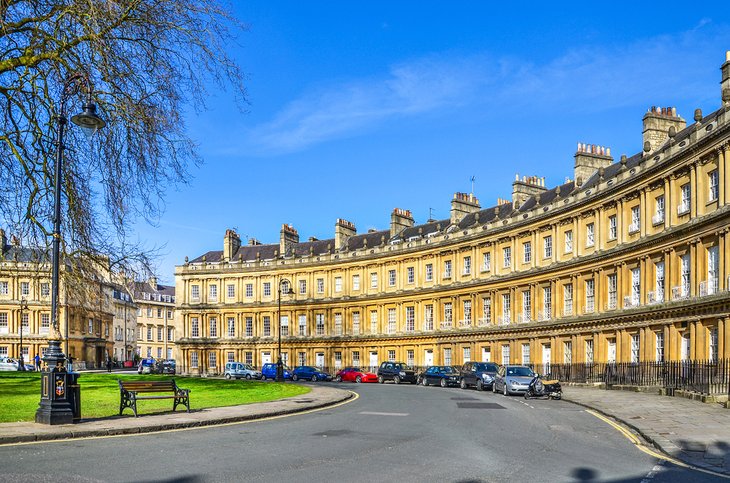 Renting a car and driving to Bath is a popular option for those traveling in groups or as a family. Rail fares can mount up, and with most cars capable of seating five passengers comfortably, the savings may prove substantial.
Be aware, though, that the driving experience in the UK is quite different to North America. In England, for example, cars are right-hand drive, and you drive on the left side of the road. Add to this the fact that their roads are generally narrower, and traffic volumes can be heavy (especially in and around London), and it's a feat that may prove daunting to some.
While much of your two-or-so-hour journey by car will be spent on the M4 motorway, the countryside around Bath is simply lovely. If you can drag yourself away from Bath before sunset, there are a number of pleasant country routes worth driving. Better still, plan on spending a night or two here and see more of Somerset, the county in which Bath is set, or the nearby city of Bristol.
Parking in Bath is relatively easy, with plenty of availability most times of day within an easy walk of the city's top attractions. And at around £15 for the day, it's good value for money.