14 Best Art Galleries in London, England
If art's your thing, then London should appear at the top of your list of places to visit in the UK. The city is replete with outstanding galleries.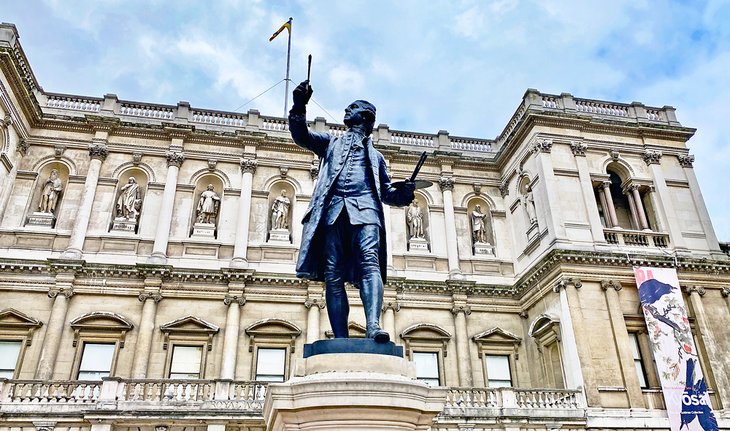 From hi-tech newer venues especially designed to display publicly owned collections to majestic Victorian-era structures housing artworks owned by Britain's Royal Family, London's art galleries have something for everyone. In fact, all told, London boasts well over 1,500 permanent art collections, cementing the city's reputation as one of the world's leading cultural destinations.
To help you navigate your way around London's rich and vibrant art scene, we've put together this list of the top art galleries in London, England.
1. National Gallery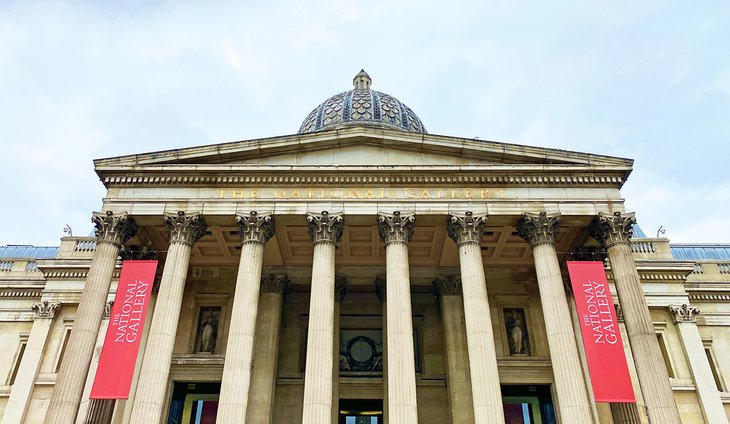 The National Gallery in London is undoubtedly one of the best places to visit on the planet for anyone wanting to explore classic art. Located overlooking Trafalgar Square and Nelson's Column, this vast neoclassical structure opened its doors in 1838 and has introduced countless visitors to some of the world's top artists.
2. National Portrait Gallery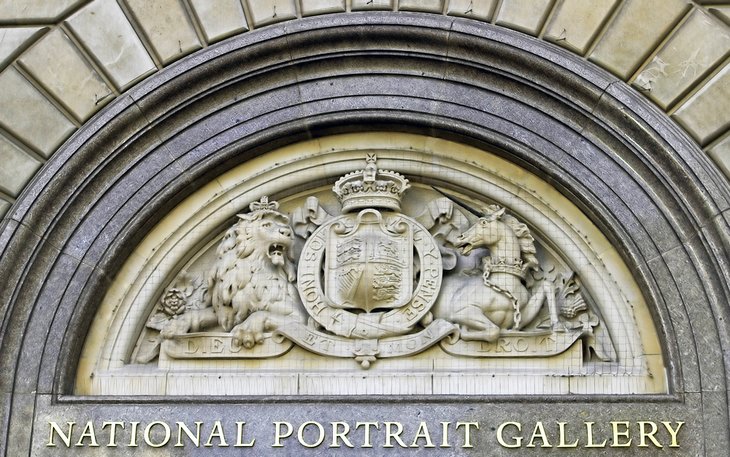 Located just around the corner from the National Gallery, the National Portrait Gallery in London houses an even larger collection of artwork. Among its over 4,500 paintings and drawings are portraits of some of the most important figures from British history, the oldest being a painting of King Henry VII dating from 1536.
Other notable Royal figures include Queen Elizabeth I, Queen Victoria, and Princess Diana, while cultural icons including William Shakespeare and the Brontë sisters are also represented.
3. Tate Modern and Tate Britain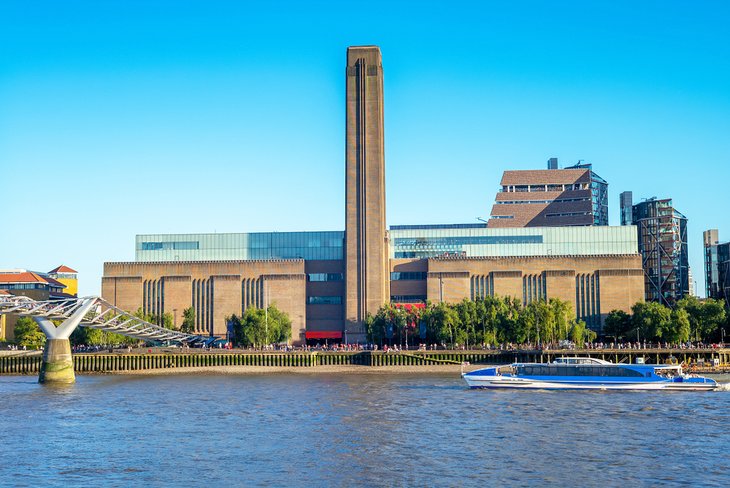 Straddling the banks of the River Thames and connected by the magnificent Millennium Bridge, a unique footbridge offering superb views over the river and city, are two of the most popular art galleries in London: Tate Modern and Tate Britain. While the original Tate Gallery opened in 1897, its collections grew to such an extent that it warranted opening a second venue.
Located on the North side of the Thames in Millbank, Tate Britain houses a large collection of important historic British paintings, including works by Turner accompanied by exhibits relating to his life. Housed in a former power station on the south bank of the Thames, Tate Modern features modern artworks from across the globe by artists including Rodin, Cézanne, and Degas, as well as Picasso and Salvador Dali.
4. The Serpentine Galleries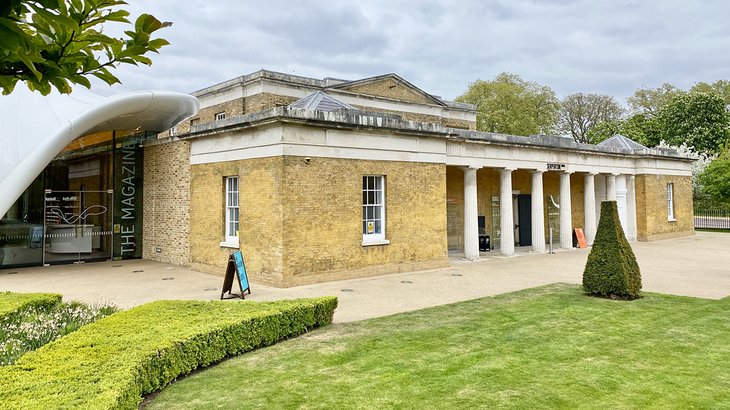 No visit to London is complete without taking in at least one or two of the city's best parks. And if you're an art lover, then you'll want to include a visit to Hyde Park on your travel itinerary.
The largest of London's four Royal Parks, Hyde Park is home to no less than two world-class art galleries. Opened in 1970, the Serpentine Gallery, now known as Serpentine South Gallery, features regular visiting exhibits of leading contemporary artists and their artwork. Past exhibits have showcased works by artists including Damien Hirst and Anish Kapoor, among many others.
Part of an expansion of the Serpentine Gallery that was built in 2013, the newer Serpentine North Gallery saw the addition of a second large gallery space in a spectacularly designed building just five minutes' walk from the original location.
Admission to both is free, and a superb book shop is located at the south gallery.
5. The Queen's Gallery, Buckingham Palace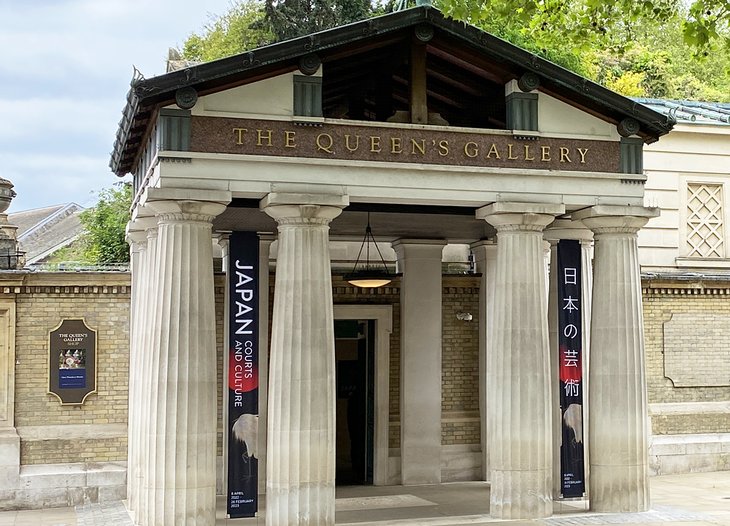 Located on the perimeter of the grounds of Buckingham Palace and one of the most accessible royal landmarks in London, The Queen's Gallery is a must-see for art lovers. It's one of the city's smaller art galleries.
Highlights include seeing around 450 examples from the Royal Collection's more than 7,000 artworks and artifacts.
6. Victoria and Albert Museum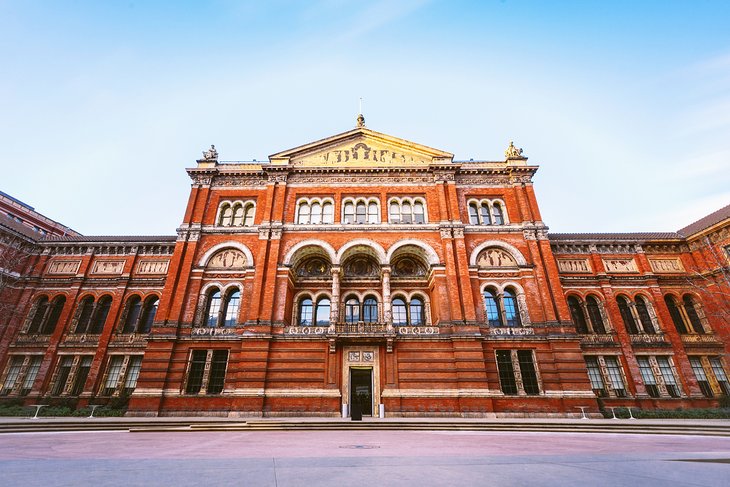 Usually referred to simply as the V&A, the Victoria and Albert Museum is located in London's posh Knightsbridge neighborhood and is one of the city's largest museums. It covers an area of 13 acres, and you can easily spend a day exploring the museum's 145 individual galleries.
Since it opened in 1852 the V&A's vast collection of art and related cultural artifacts has grown exponentially, and covers more than 5,000 years of human creative endeavors. Highlights include displays of jewelry, glassware, and ceramics, as well as textiles and fashions over the ages. There's also an impressive number of sculptures, paintings, prints, and photographs on display.
7. Royal Academy of Arts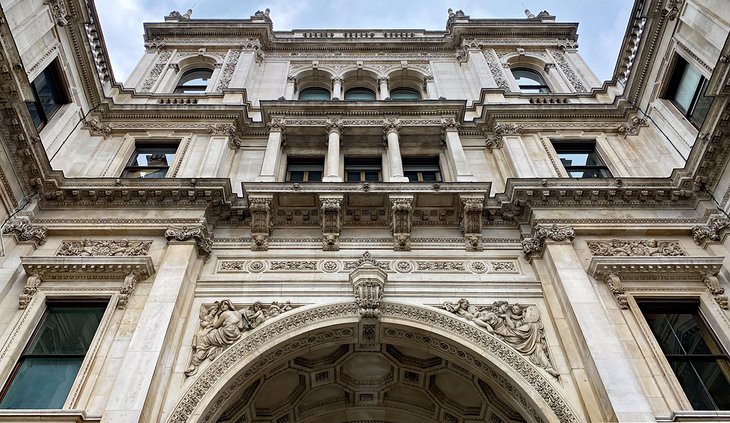 Anyone with even the slightest interest in art and the artistic process should consider a visit to the Royal Academy of Arts. Established as a private academy in 1768 and led ever since by some of the country's leading artists and architects, the RAA features frequent temporary exhibits, as well as rotating displays from its permanent collection.
Among works in its permanent collection is Michelangelo's Taddei Tondo, an exquisite and important marble sculpture from 1504 that's on display in the Collection Gallery.
8. Hayward Gallery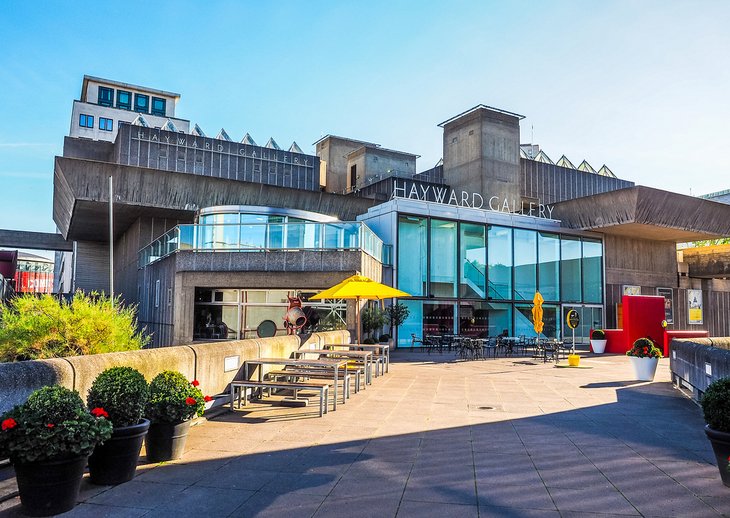 An integral part of London's iconic Southbank Center arts complex, the Hayward Gallery opened in 1968 and hosts regular exhibitions showcasing works by domestic and international artists. Designed in what's now known as the "brutalist" style of the mid-20th century, the rather austere looking building overlooks the Thames and is well worth a visit for its views alone.
9. The Wernher Collection, Rangers House, Greenwich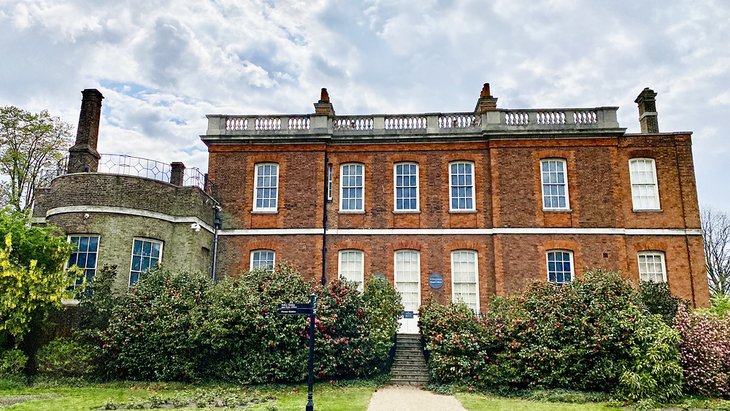 The Wernher Collection is one of the many worthwhile attractions in Greenwich. Set in the elegant Ranger's House in the southwest corner of Greenwich Park, the more than 700 works on display in this Georgian mansion were once the property of a wealthy 19th-century businessman and include everything from rare medieval sculptures to important Renaissance paintings.
Other collection highlights include works by Botticelli and the Dutch Old Masters, a number of historic French tapestries, as well as an impressive antique jewelry collection. Part of the fun here is enjoying the many original furnishings and décor still evident in the 12 rooms of this opulent mansion used to display its collections.
10. Queen's House, Greenwich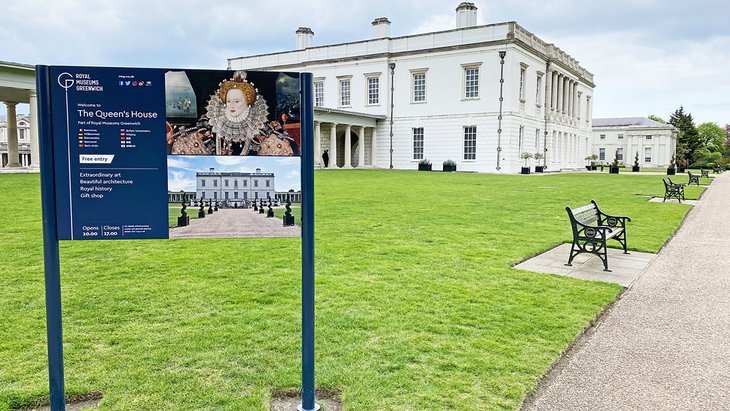 Queen's House is one of the more frequently visited attractions in London's Greenwich Park. It was designed by famed architect Inigo Jones as a royal residence in the early 17th century, and there's plenty to see here for art aficionados besides its architectural grandeur.
11. Guildhall Art Gallery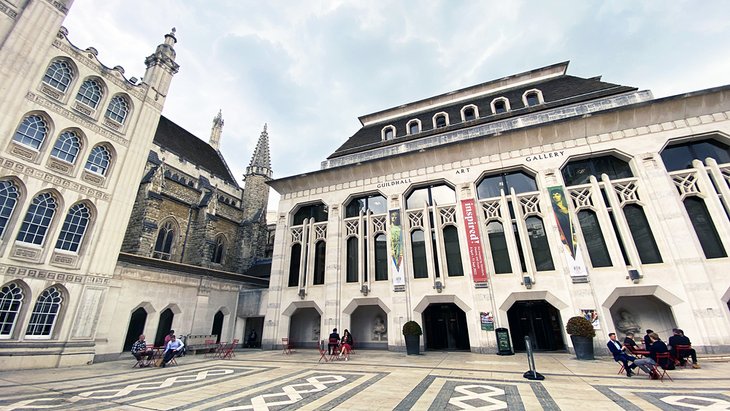 Owned and operated by the City of London, a visit to the Guildhall Art Gallery is one of the top free things to do in London for art fans.
Highlights of the gallery's impressive collection of 4,500 rare artworks are examples of Pre-Raphaelite paintings and a large number of works dedicated to depicting London's rich past.
In addition to free admission, this excellent art gallery also offers free guided tours.
12. Saatchi Gallery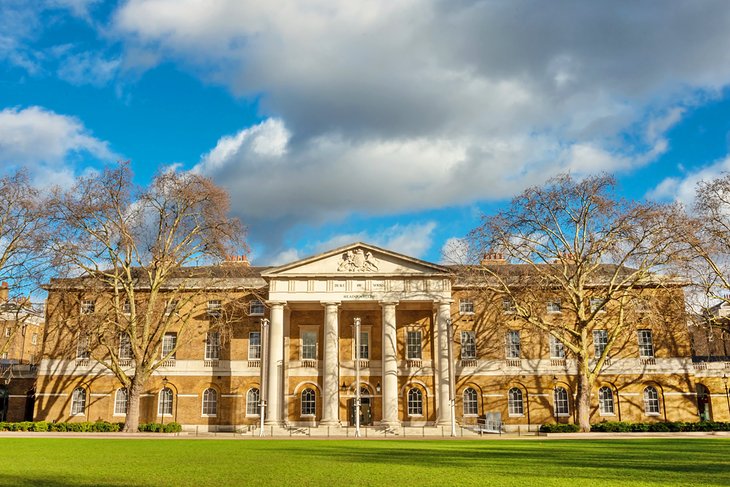 Located in the ritzy Chelsea neighborhood of London, the Saatchi Gallery was founded in 1985 and features a large permanent collection of contemporary art, as well as numerous temporary exhibits.
Set overlooking Sloane Square in an imposing former military headquarters, the gallery has made a name for itself for showcasing up-and-coming artistic talent.
More established artists are also featured, with works by the likes of Damien Hirst and Andy Warhol often on display. A restaurant and bookshop are also located on the premises.
13. Whitechapel Gallery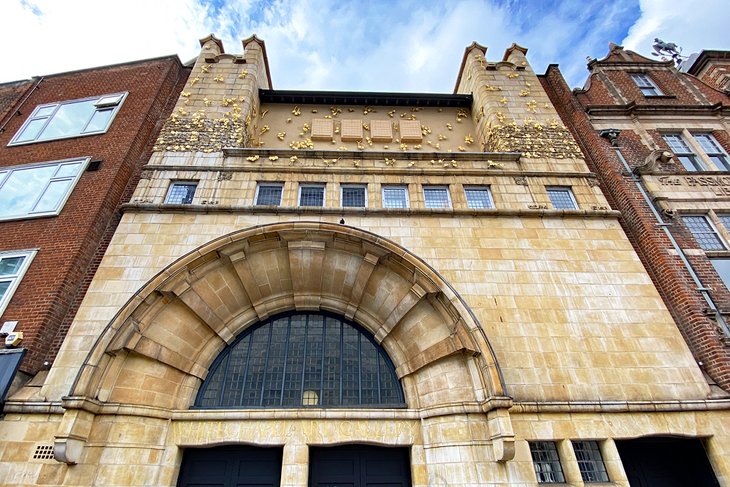 If you still haven't had your fill of modern art after visiting museums such as the Saatchi Gallery and Tate Modern, be sure to pay a visit to the Whitechapel Gallery. Opened in 1901 on Whitechapel High Street just 20 minutes' walk away from the Tower of London, the museum features a mix of both permanent and temporary exhibits of contemporary and modern art.
14. The Courtauld Gallery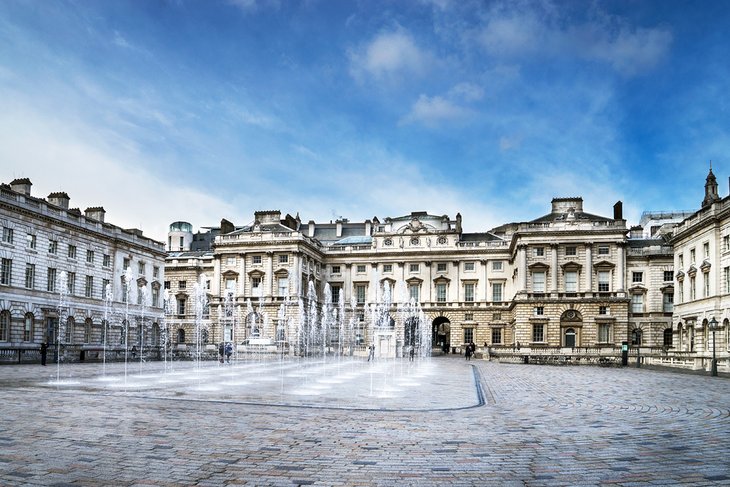 Located in sprawling Somerset House on the busy Strand thoroughfare near Covent Garden, The Courtauld Gallery is a great place to visit for those who enjoy a quieter, less crowded art experience. And there's certainly much to warrant spending a few hours or more delving deep into its collections.