From London to Cambridge: 3 Best Ways to Get There
Getting from London to Cambridge is pretty easy, no matter how you choose to make the journey. Located just 64 miles due north of the English capital, Cambridge makes for a wonderful day trip from London – or perhaps an even longer stay if you have the time in your UK travel itinerary for a family getaway or a romantic couples' getaway.
With a train journey of less than an hour (and not much longer by car), little wonder, then, that you'll be among the other eight million travelers who visit the capital of Cambridgeshire every year. As popular with international visitors as with those traveling domestically, the top attractions in Cambridge can get a little busy. Therefore, a little advance planning, as well as flexibility in the time of year you can visit, can make all the difference in the world.
To help you plan your UK adventure in Cambridgeshire, be sure to use our handy guide to the best ways to get from London to Cambridge.
On This Page:
1. From London to Cambridge by Train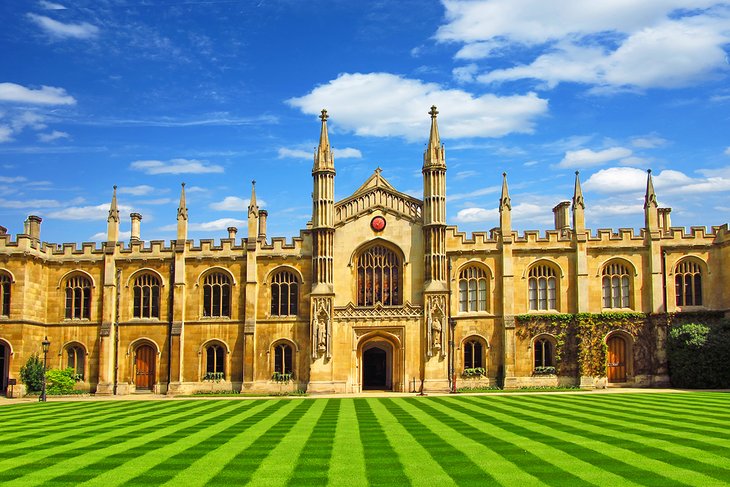 Highlights: Swift and convenient ride with numerous service options
Given just how easy it is to get from London to Cambridge by train – and how easy it is to get around the city when you arrive – this method of transport is our number one means of getting from London to Cambridge.
While train journey times may vary a little depending on the station you depart from and the rail service provider you opt for, a general rule of thumb is to allow at least an hour (give or take a few minutes) once you're aboard. Regularly scheduled services depart from three of London's major trains stations: King's Cross; Liverpool Street; and a recent addition, St. Pancras International.
While you may be tempted to choose what looks like the closest station to where you're staying in London, remember that this world-class city has a superb public transportation system that includes buses, the Underground (subway), as well as a light rail (overground) network. So for example, while you may be staying within walking distance of Liverpool Street Station, you might find, as you research train schedules, that a little extra effort getting to King's Cross will provide more scheduling options and a speedier travel time.
Two companies provide regular services from London to Cambridge: Greater Anglia, departing from Liverpool Street; and Great Northern, operating out of King's Cross. Both offer clean, reliable, and efficient rail services direct to Cambridge Station. That said, if you're planning on traveling to other destinations within the East Anglia region, such as the lovely city of Norwich, purchasing tickets through the Greater Anglia website might offer the best pricing.
Likewise, if you're planning on heading beyond Cambridge as part of a journey from London to York – or using Cambridge as a spot to pick up a rental car to drive around England before heading back to London – Great Northern might be a better choice.
Just a precautionary word about Cambridge Station: Unlike most English towns and cities, it's a little farther from the city center than you may be used to walking; it's exactly one mile from the station to the city's main attractions. If a 25-minute walk is fine, go for it. If not, the station is well served by buses and taxis that can deposit you in the heart of all the action.
Finally, when doing your research, be sure to check out these two resources: National Rail and BritRail Pass. You may find some good deals through National Rail, especially if you're comfortable planning ahead a few months or more. And for tourists intending to do a lot of rail travel, the BritRail Pass offers lots of flexibility and unlimited travel over a pre-specified period of days or weeks.
2. From London to Cambridge by Car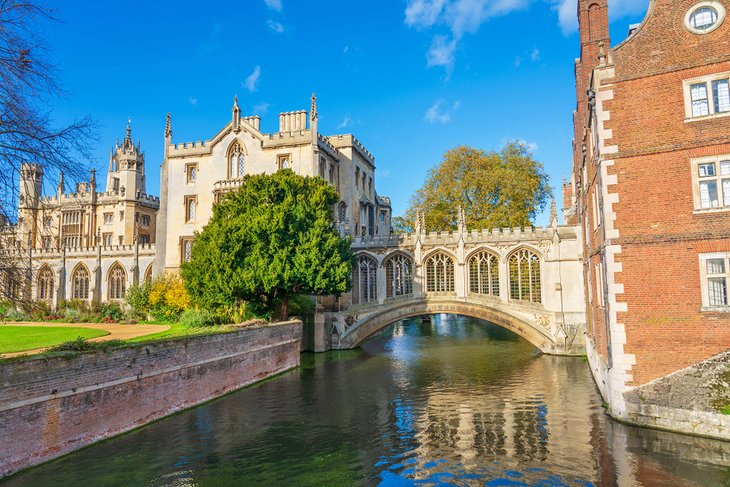 Highlights: Self-directed itinerary with easy park and ride options to Cambridge attractions
While traveling from London to Cambridge by car is doable, and does have some benefits, it's definitely not something to tackle if you're a nervous driver. London has some of the worst congestion in the British Isles during peak traffic times, so if you do intend on making this journey by car, try to leave early (especially Fridays, when everyone seems to want to leave the city).
While heading in the opposite direction can be a plus, there are a few spots you'll hit before arriving at the M11 northbound near Woodford that'll make you wonder why you didn't take the train. But once on the M11, it's usually plain sailing. Best possible journey times? If you can manage to get from London to Cambridge by car in under 1.5 hours, you've done remarkably well.
Once in Cambridge, head for one of the city's park and ride locations. There are five all told, each far enough out that you can avoid Cambridge traffic, and yet close enough to require only a few minutes bus ride into town.
3. From London to Cambridge by Bus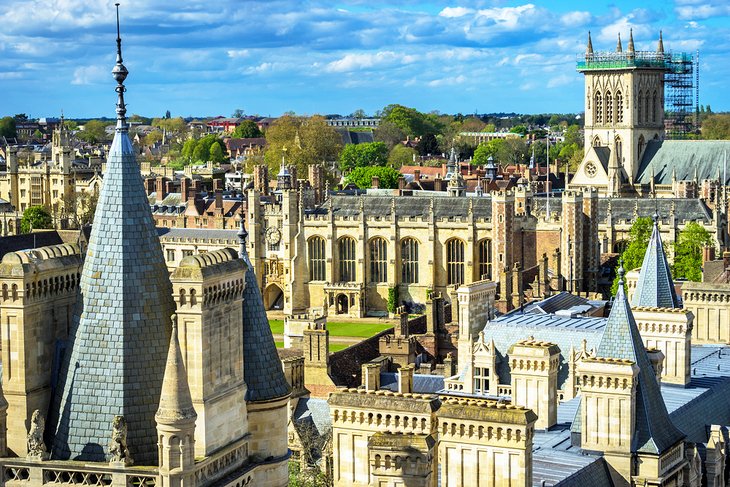 Highlights: Relaxed, budget-friendly travel with ample sightseeing opportunities
Taking a bus (more commonly referred to in the UK as a "coach") is certainly the cheapest way of getting from London to Cambridge. However, what you gain in cash savings, you'll likely lose in time, as like car travel, there are numerous outside factors that can impact the journey, such as rush hour traffic.
As with making this journey by car, travel during off peak, non-rush hour times can speed the journey up, and getting an early start can make the difference between a full day out in Cambridge, or just a few hours. Lasting anywhere from two to close to 2.5 hours depending on the above factors, it certainly is convenient in that someone else has to de0al with traffic while you sit back and enjoy the sights (you'll see parts of London you may have missed, as well as that pretty Cambridgeshire countryside).
Coaches do depart frequently from London's centrally located Victoria Coach Station. For details of pricing and schedules, check out the National Express website.