From London to York: 4 Best Ways to Get There
Whether you're planning to spend the bulk of your UK vacation in London or are merely stopping in for a visit after arriving at one of its airports (Heathrow is the country's biggest — and busiest), it's good to know that pretty much all points in the United Kingdom can be easily accessed from here. And that includes getting from London to York.
Located at the top end of England and on the way to Scotland, the city of York is one of the most popular places to visit in the country after London. In fact, some seven million visitors descend upon the city each year, many of whom started their UK travel adventure in London, just over 200 miles to the south.
Despite this distance, it's certainly doable in a day, which is good news for those wanting to tackle York as a day trip from London. The big draw? For most, it's the remarkably well-preserved medieval old town, home to the famous Shambles. These old lanes and alleys remain largely unchanged since the 14th century and along with the old city walls, the beautiful York Minster, and the castle, they make for a pretty full York travel itinerary.
To help you get there, be sure to read through our list of the best ways to get from London to York, which includes details of travel by rail, bus, or car, as well as organized tours.
1. From London to York by Train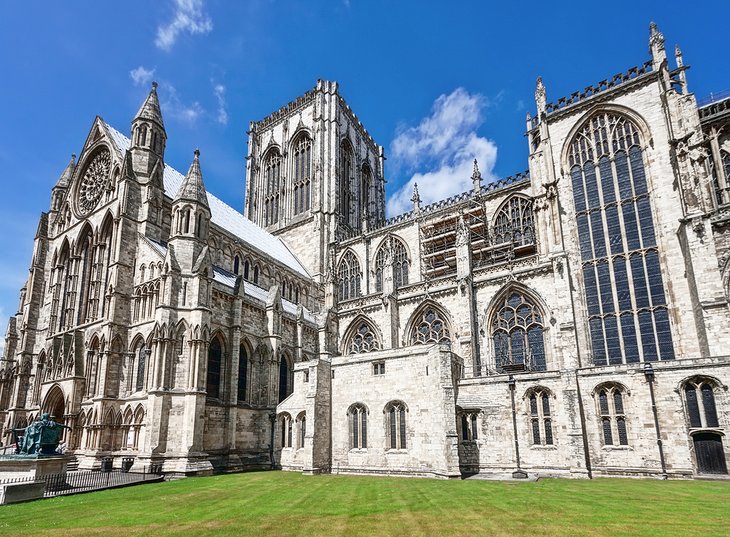 By far the fastest means of getting from Central London to York is by train. It's also the fastest means if you're traveling from other points of the compass, such as Edinburgh in Scotland to the north or Liverpool to the west.
Britain's rail network is extremely efficient (at least from a non-resident's point of view), and the rail route from London to York is no exception. With a journey time of under two hours to cover the 200-mile distance (the fastest trains do it in one hour and 45 minutes), it's certainly a pleasure just sitting back, relaxing, and letting the "train take the strain."
The route is handled by two companies, Grand Central and LNER, with regular departures all day long from London's Kings Cross station (which is itself easy to get to via Underground or bus). York Railway Station is also centrally located and is an easy walk to the city's top attractions.
However, despite the fact that more than 300 trains run each week, service on weekends and holidays can be reduced somewhat, so if at all possible, be sure to check schedules and book your rail tickets in advance.
In fact, the further out you book your rail journey, the greater the savings. These companies often run specials for travel during "off peak" times, while tourists can also make the most of savings through the purchase of the handy BritRail Pass.
For travel schedule details and pricing for rail travel between London and York, visit the National Rail website at www.nationalrail.co.uk.
2. From London to York by Car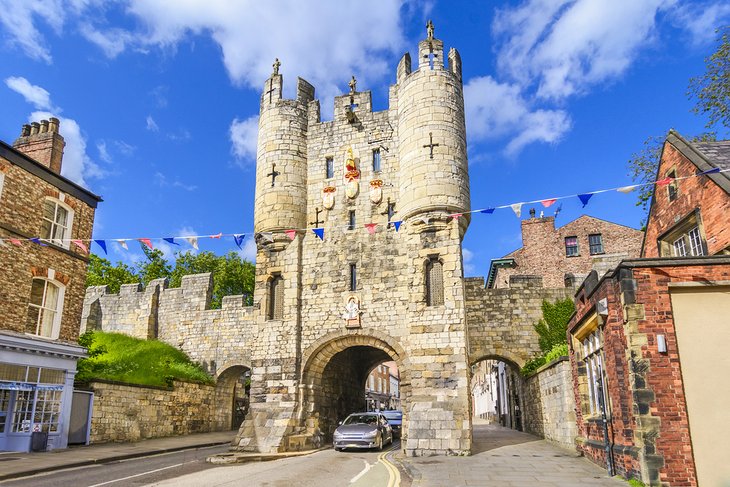 Driving from London to York is certainly doable. However, it's not as fast or convenient as travel via train. It can take around four hours to complete a one-way journey, making it largely prohibitive as a method of transport for day-trippers.
Those wanting to extend their York exploration over a few days or a weekend, however, might find it works well for them. If you're renting a car, try to arrange a pickup to the north of Central London. This way, you'll not only avoid the city's near-constant rush hour, but you'll also enjoy the sometimes hefty charges levied for the dubious privilege of getting stuck in traffic.
One handy option is to arrange your rental car pickup at a location such as London Stansted Airport, only a 45-minute train journey out of London from Liverpool Street Station. You'll also save money, as well as the headache of having to navigate out of the city.
Alternatively, why not enjoy a visit to a popular tourist destination such as Cambridge, just an hour's train ride from Kings Cross Station. From which you can enjoy a pleasant three-hour drive through the English countryside. The city of Northampton is another option. Its location adjacent to the major M1 motorway will save you a little driving time, too.
Wherever you pick up your car, you'll find parking in York a treat. While you're limited to parking on the outskirts of the city (it's part of a scheme to reduce congestion downtown and make the city better for visitors and locals alike), this network of perimeter parking lots are connected to the heart of the city by regular bus services.
3. From London to York by Bus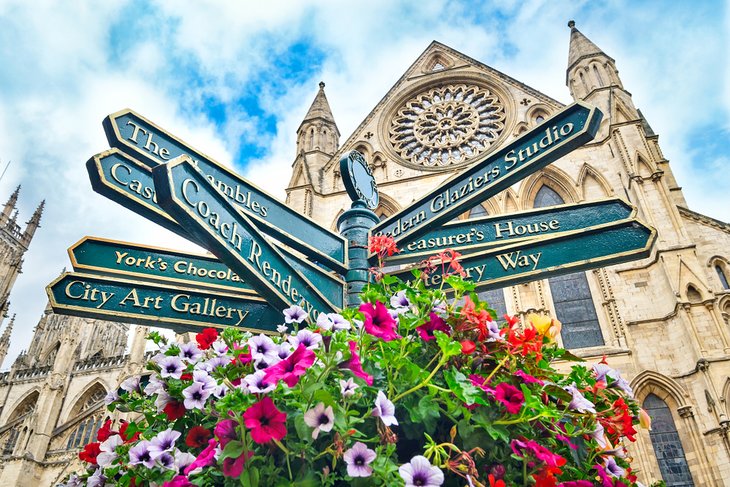 Although by far the slowest means of getting from London to York, travel by bus is not without its benefits. In addition to having someone else handle the driving and traffic, there's the cost.
The roughly five-hour travel time for a bus ride can cost as little as around $16 if booked far enough in advance, or during quieter off-peak travel times (which can also shave an hour off the length of your journey). You can check for the best deals on the National Express website.
National Express buses from London to York depart regularly from the centrally located Victoria Coach Station. The company's York coach station is also centrally located and an easy stroll from the city's top attractions and things to do.
4. From London to York by Steam Train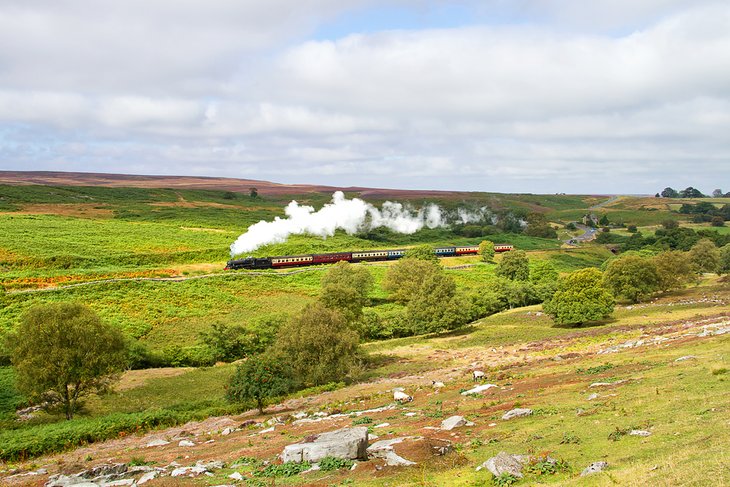 Those who enjoy a little nostalgic travel, and who can time their travel to coincide with a somewhat limited travel schedule, may want to consider making the journey from London to York in epic style aboard a vintage steam train.
One of the most popular of these takes place around Christmas. Departing from Ealing Broadway just 15 minutes away from Central London, the exciting York Yuletide Express chugs along the mainline with a few stops along the way and includes a visit to the excellent National Railway Museum York.
A similar excursion, the London to York Christmas Market, is also worth considering. Both companies operate a variety of fun steam excursions throughout the year to York and other major tourist destinations in the UK.