From London to the Lake District: 2 Best Ways to Get There
Given its location in one of the remotest corners of northwest England – it's only 50 miles south of the Scottish border – traveling from London to the Lake District does take time no matter how you choose to handle the journey.
It's, in fact, one of the few trips you'll ever make in England where taking a car (around a five-hour drive) is almost as easy as taking public transport (it's a four-plus-hour train ride with connections). While a little too far away for a day trip from London, it's well suited for those wanting to spend a few days exploring this beautiful part of England, or who plan on stopping in at major destinations such as Liverpool and Manchester along the way.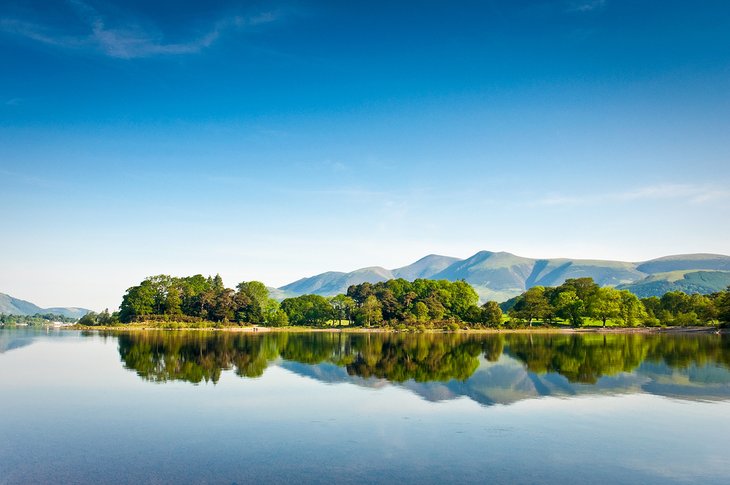 In short, the mode of transport you take will greatly depend more on personal preference than on expediency. Another factor to consider is how you intend to spend your time when you get there.
For example: if the charming town of Windermere is all you want to see, the train's perfect. Windermere is immensely walkable. There's a great local bus service (plus fun tour options), and from here, you can enjoy great views of the famous lake after which it's named. A visit to Windermere also provides relatively easy access to enough local attractions to keep you busy during your stay.
Want to travel a little deeper into this stunningly attractive region, perhaps tackling some of the great hiking trails of Lake District National Park? Or maybe you want to take your time and enjoy the lovely scenic drives to some of the less-visited lakes here? Then splashing out on a rental car, even for just part of the journey, may be just the thing.
Whatever your plans, our handy guide to getting from London to the Lake District will inspire you as you plan your England travel itinerary.
1. From London to the Lake District by Train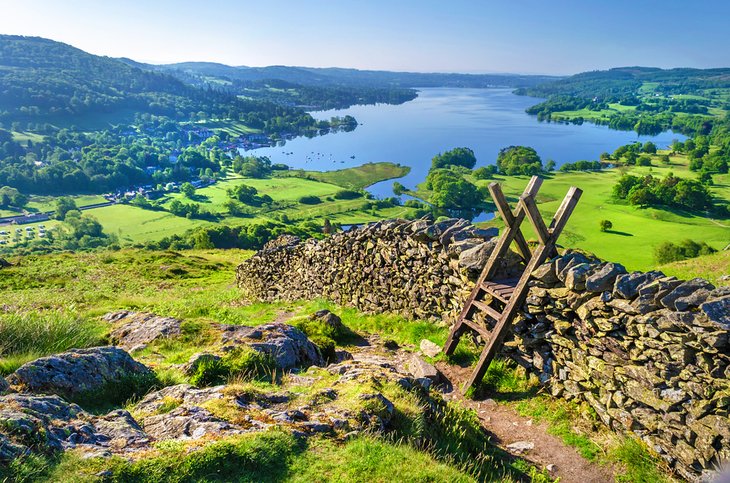 Taking the train from London to the Lake District – or, indeed, from London to pretty much anywhere in England – certainly has the edge in our view for those wanting as stress-free a time as possible. Travel by train in England is not only relatively hassle free (no traffic!), it's also extremely convenient. London's major train stations are well served by public transit, including the city's excellent Underground network.
For those wanting to get from London to the Lake District, regular departures are available along this route from London Euston Station. Located close to the heart of Central London, Euston is served by the Victoria and Northern Lines.
Euston also serves travelers wanting to explore Scotland's west coast, including the major Scottish city of Glasgow. Given that much of the train portion of this journey uses the main rail line from London to Glasgow – the West Coast mainline – it's pretty easy to also break the journey up with stopovers at major cities such as Liverpool or Manchester.
If taking the West Coast route, you can disembark at Oxenholme, Penrith, or Carlisle stations for connections by local rail or bus to the heart of the Lake District. These local trains stop off at popular Lake District destinations, including Kendal, Staveley, and Windermere, giving you a bevy of great options to choose from.
Also, a stopover in Manchester can be worthwhile as there's a direct local train connecting the city to Windermere. Alternatively, you can take the slower route that travels up the pretty Cumbrian coastline. Both are very scenic routes, and are worth considering, time permitting.
If traveling directly, you'll need to allocate at least four-plus hours to get to the Lake District from London. While there are numerous weekday departures to the big cities like Glasgow, Manchester, and Liverpool, connections to Windermere and other local stations can be restricted on weekends and holidays. So plan accordingly, and purchase your rail tickets as far in advance as possible.
Advance bookings also have the benefit of reducing travel costs, with most companies offering "off peak" travel discounts. Be sure to also look into purchasing a BritRail Pass. This handy pass offers unlimited rail travel for designated periods of time across the whole country, and is great value for those expecting to do plenty of rail travel in the UK.
Whenever you plan on traveling, be sure to start planning early using the excellent National Rail website at www.nationalrail.co.uk.
2. From London to the Lake District by Car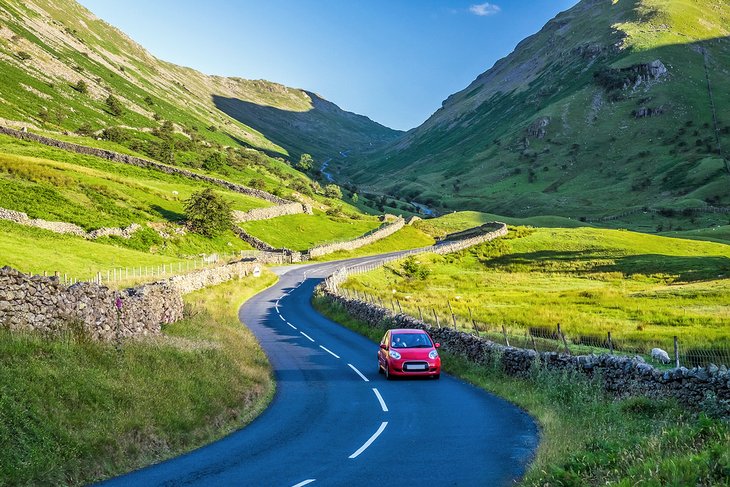 Whether you're driving a rental or a vehicle of your own, getting from London to the Lake District by car takes around five hours or more. Factors that affect the length of your journey include where in London you start, and the time of day.
As one of the world's largest (and busiest) cities, London traffic can be daunting at any time of day. That said, a very early or late start would be best if driving from the heart of the city in order to avoid rush hour. While there are car rental companies located in Central London, we suggest using the country's excellent rail network to get you to a location outside the city where you can collect a less expensive rental, and avoid the hassles and headaches of city driving.
If you anticipate spending a few days exploring the Lake District, picking up a rental car at some point along the rail journey certainly makes sense. If this sounds like you, we'd suggest collecting a car from Manchester, reducing the drive to around two hours. Better still, you could also spend a day or two exploring the many attractions in Manchester.
If you do intend on taking the train all the way, there are also a number of handy options available to you upon arrival in the Lake District. One of the best is the pay-as-you-go electric car hire service. With pickup and drop-off locations at all Lake District train stations, you really only pay for the actual time needed getting from A to B, rather than having a car sitting around and not being used (minimum rental is one hour).
Parking your car is also easy with the purchase of a Park and Explore pass. These handily located parking lots are serviced by a special bus service (a low fee applicable) that connects to pretty much all attractions in the Lake District.