12 Best All-Inclusive Resorts in Belize
We may earn a commission from affiliate links ()
Beautiful Belize, the only English-speaking country in Central America, sits on the Caribbean coastline and is home to some wonderful, all-inclusive resorts. Belize, which also boasts hundreds of islands off its shoreline and a lush jungle interior, does not have the type of mega-sized all-inclusive resorts found in Mexico or the Dominican Republic. But it has a good variety of boutique properties in the mid-range and luxury brackets that offer all-inclusive packages, many of them with specific themes like honeymoon, fishing, or diving.
You won't find resorts that sleep thousands of people or have dozens of restaurants in Belize, but you will find plenty of secluded properties on private islands surrounded by shimmering turquoise sea; the coastline itself; and the interior, where you can truly relax, get away, and feel like your best self.
Please note that when booking these properties, you may need to ask for the all-inclusive rate, as some offer both options. Whether you are traveling for a romantic honeymoon or a family getaway, check out our list of the best resorts offering all-inclusive packages in Belize.
1. Cayo Espanto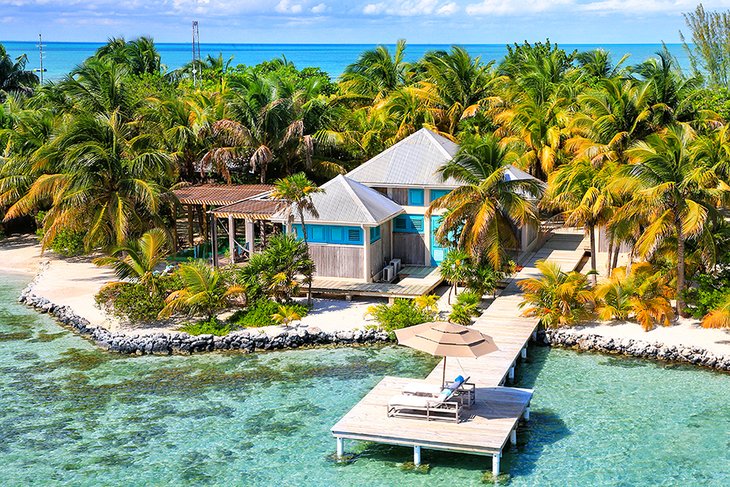 The all-inclusive property offers a range of custom excursions for guests, including diving, fishing, yacht tours, and mainland adventure experiences. The food is also tailored to each guest's taste, and you'l be asked in advance of your visit to list dietary restrictions or foods you don't eat.
2. Ray Caye Island Resort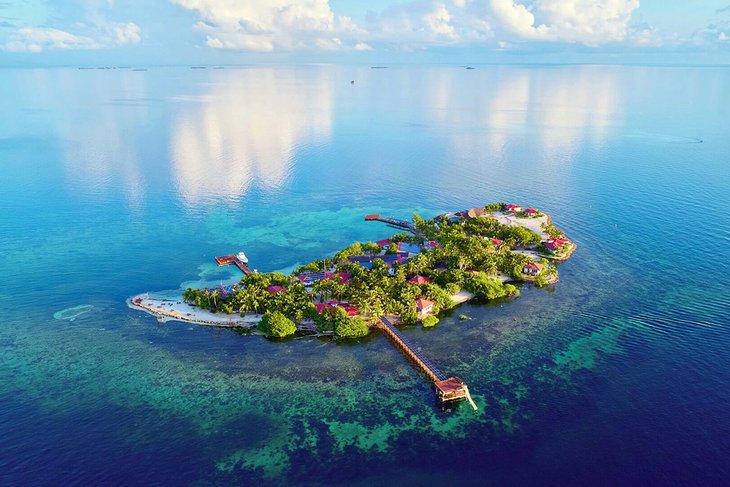 Accommodation is in spacious and comfortable rooms with decks and ocean views. If you are traveling with kids, there are interconnected rooms available. Kids will also love the slide into the ocean, located on the grounds.
The staff here is super friendly and goes the extra mile to make your trip memorable. The resort also gets high marks for its delicious food, as well as the excursions it offers. If you dive, try a trip to Moho Caye, where you will usually be swimming with sea turtles, as well as schools of colorful fish.
3. Blancaneaux Lodge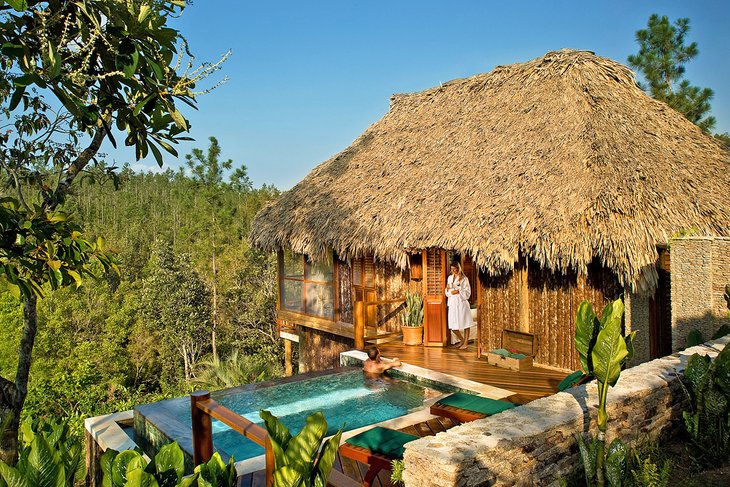 Francis Ford Coppola purchased Blancaneaux after visiting in the early 1980s and opened it to the public in 1993. Today the luxury resort with all-inclusive package options is a popular retreat for couples and families.
The hotel is set on the edge of a creek and boasts a beautiful manmade waterfall. It has just 20 thatched roof cabanas in varying sizes. These are elegantly decorated, come with comfy beds, and make good use of local materials. They feature jungle canopy views and come with a wooden deck. Some even have personal plunge pools.
4. Belizean Dreams Resort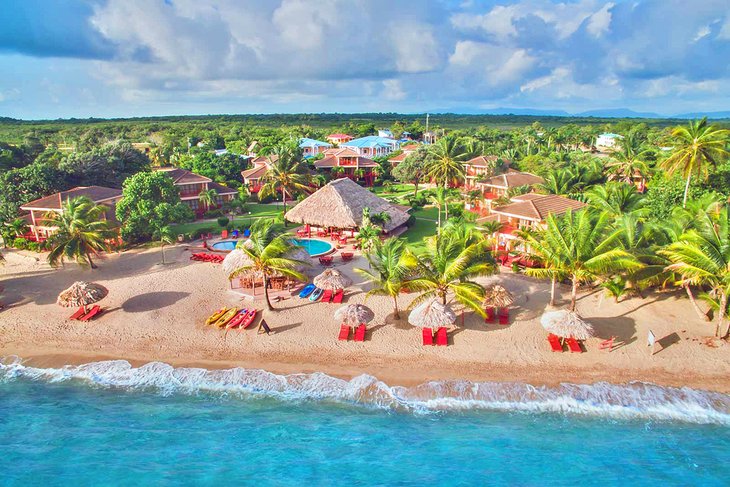 Accommodation is in boutique rooms, suites, and villas, and the resort is family friendly. The interior decor is lovely, with lots of wood accents, tile floors, and colorful art.
5. Mystic River Resort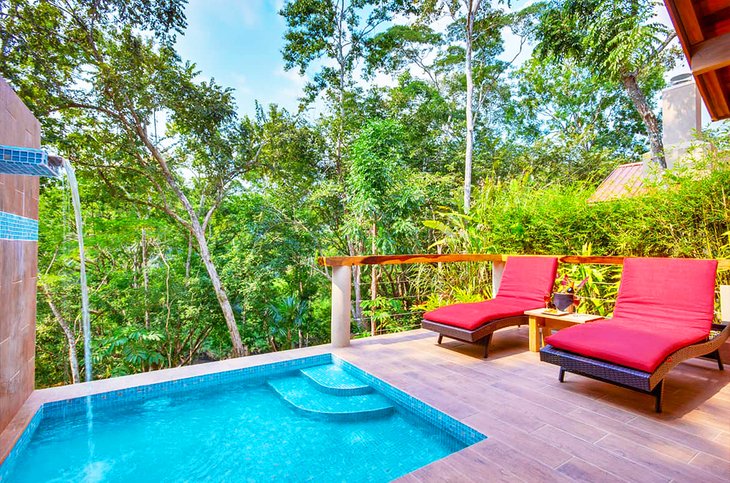 6. Hamanasi Adventure and Dive Resort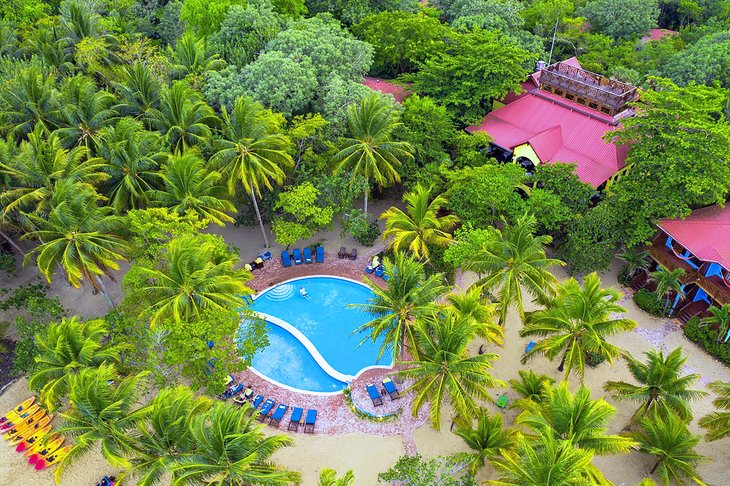 7. Victoria House Resort and Spa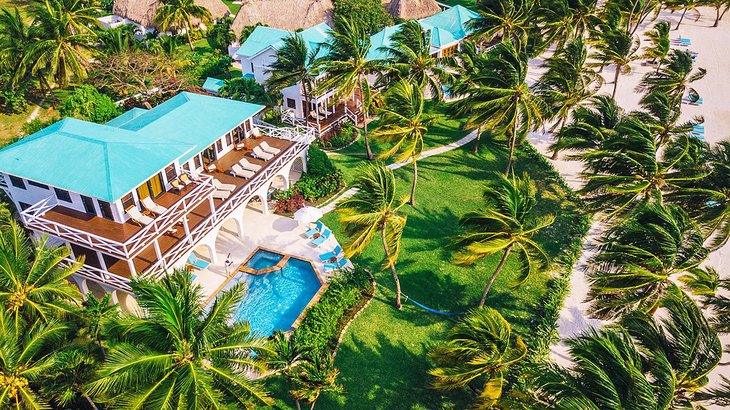 All-inclusive packages at the Victoria House Resort include a honeymoon package featuring three meals a day, a spa voucher, and a private half-day snorkel trip during your stay.
8. Turneffe Island Resort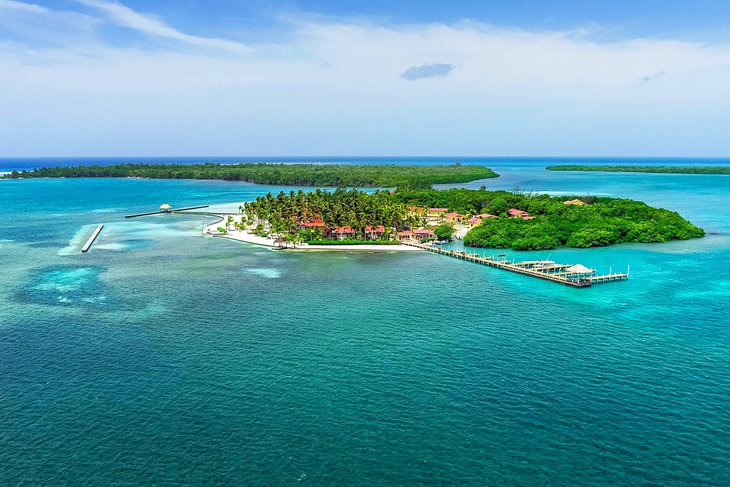 The villas here are all set on beautiful white-sand beaches with sea views, and feature a unique wooden design resembling a modern log cabin. All rooms come with fantastic outdoor showers (as well as interior options).
9. Coco Plum Island Resort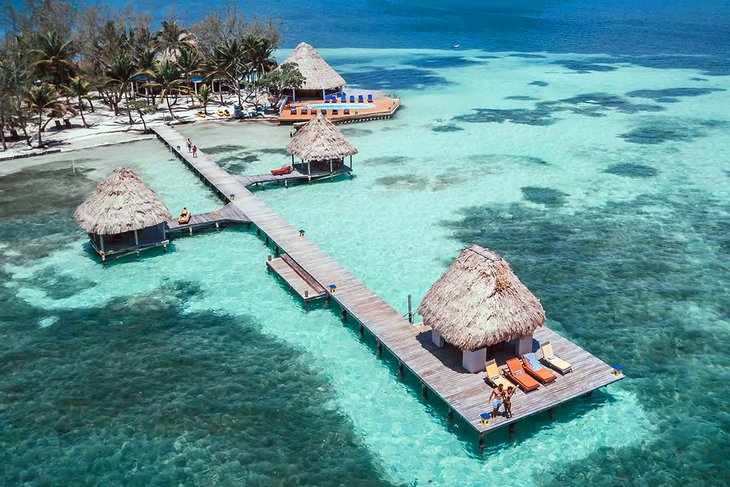 The all-inclusive packages here include trips to the mainland to visit ancient Mayan ruins or go cave tubing, as well as island adventures, from diving and snorkeling to fishing and kayaking.
10. Copal Tree Lodge, a Muy'Ono Resort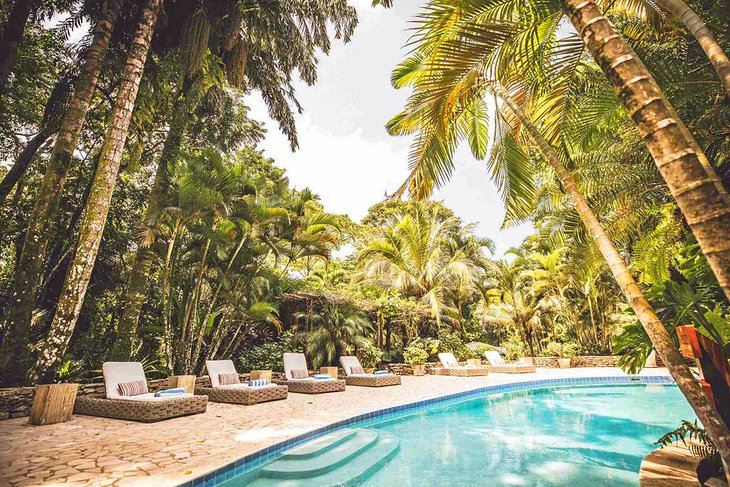 The boutique property has just 16 spacious suites that are beautifully appointed with comfy beds, spa-style bathrooms, and floor-to-ceiling windows overlooking the surrounding rainforest. If you wish to explore offshore, the hotel runs guided snorkeling and fishing trips from its dock.
11. The Lodge at Chaa Creek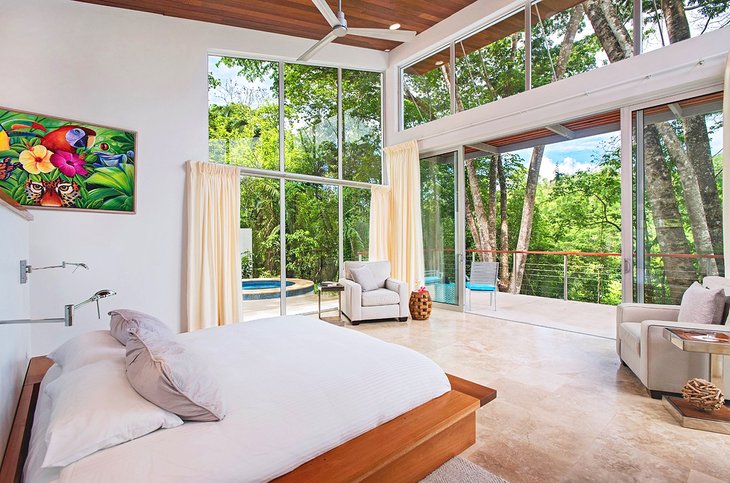 12. Matachica Resort