14 Best Honeymoon Destinations in November
We may earn a commission from affiliate links ()
A November honeymoon is a perfect opportunity to head out for a getaway to a romantic destination. Some couples opt for a seaside destination wedding and honeymoon in the same location, and there are many to consider.
Some of the best places to honeymoon in November are in Southeast Asia as it heads into the dry season, making for long, sunny days with less humidity. Locations like the French Polynesian islands also have great weather and a tropical backdrop that is romantic no matter what you choose to do during the day.
Plan a romantic vacation with our list of the top November honeymoon ideas.
1. Phi Phi Island, Thailand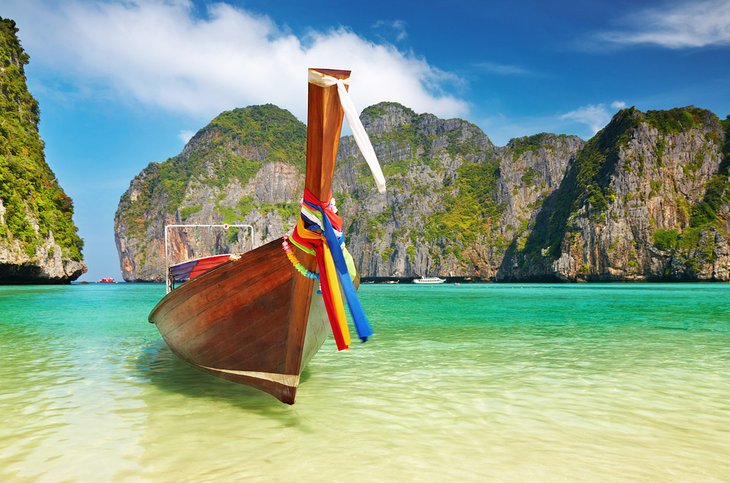 The ultra-romantic Phi Phi Island in Thailand is one of the best places to honeymoon in November, which is one of the driest months of the year. The late-year temperatures on this Southeast Asian island are much cooler than the sweltering summer heat, making beach days more comfortable and more tolerable for sightseeing.
November is a magical time for couples to spend on Phi Phi Island, when the Thai culture comes alive with festivals, like the annual Lantern Festival with the ceremonial release of delicate, illuminated lanterns into the night sky. Couples enjoy the outdoor experiences they can try together, like snorkeling, cooking schools, or even swimming with sharks.
Phi Phi Island has many private resorts located along the beach, so you can enjoy the sound of the ocean and the salty breeze coming into your windows. Romance is everywhere on Phi Phi, from soft-sand beaches for nightly strolls or private boat tours to enjoy the sunset.
2. Sydney, Australia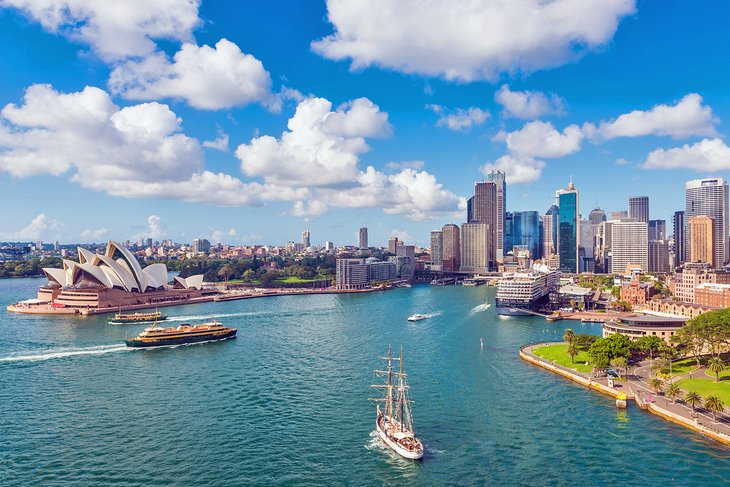 Sydney, Australia is a nice November honeymoon idea for active couples. It is a great city for walking and exploring. You will be able to take in the natural sights of Sydney during the day along Sydney Harbor then wind down in the evening at the world-renowned Sydney Opera House.
Traveling further afield, there are many types of experiences, like hot air balloon rides and hikes that you can do to get the full Australian experience and see the wildlife and scenery.
3. Goa, India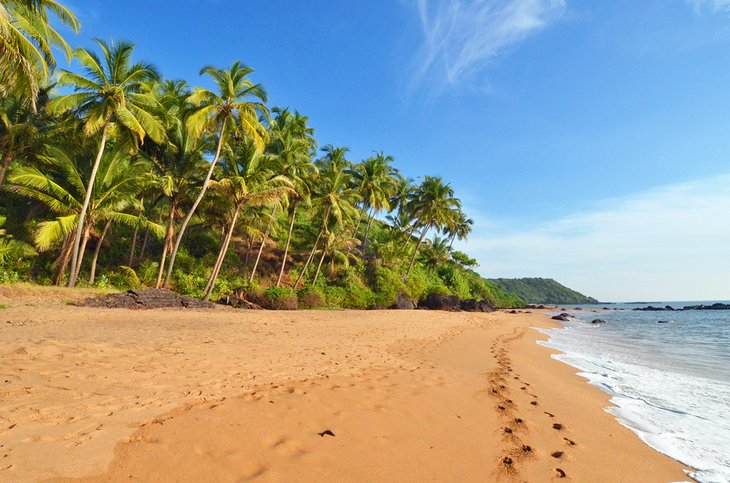 The exotic beaches in Goa, India are one of the reasons honeymooners like this destination, and November is a great time to go, when the weather is slightly cooler and drier than in the summer months. Goa gets about nine hours of daylight in November, so you have plenty of time to explore some of the sights and get in beach relaxation each day along the southwestern coast.
The other draw to Goa for newlyweds is the opulent resorts with private villas, infinity pools, and private beach access. Many of the beach resorts can arrange tours or extra couple's experiences like beach massages.
The culture in Goa, like the ancient cathedrals surrounding this natural paradise, adds to the romance.
4. Aruba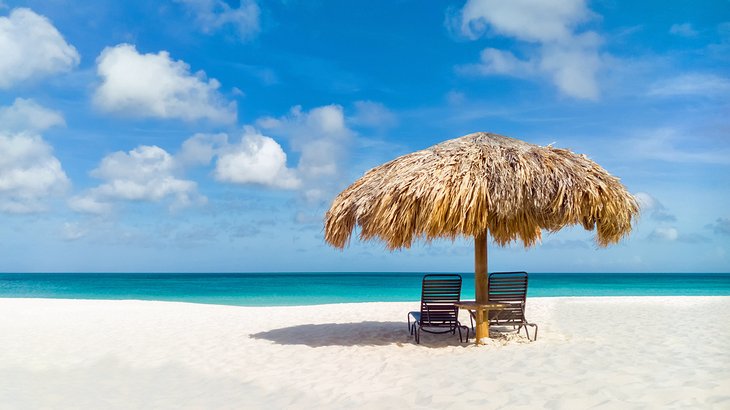 For couples who want a Caribbean honeymoon in November but are leery of the end of hurricane season, Aruba is an option. This tropical island lies outside the hurricane belt, so November is a great time to go and enjoy the island and its naturally beautiful beaches.
Aruba honeymooners can take advantage of the large coral reefs beneath the clear turquoise water that are great for snorkeling. Rent a jeep and explore the island to discover many of its natural elements and fun places to visit, like the ostrich farm. One of the other draws to Aruba for honeymooners is the option to extend vacation and visit nearby islands like Bonaire or Curacao that are just a short flight away.
Accommodation: Top-Rated Beach Resorts in Aruba
5. Bora Bora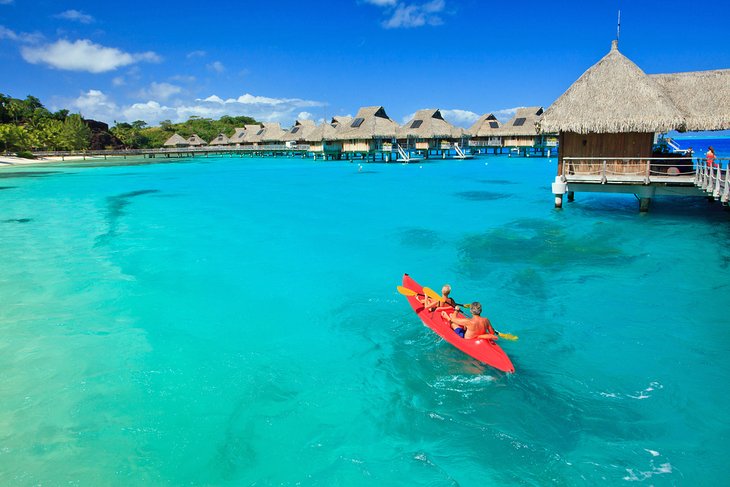 November is one of the best times to plan a honeymoon on the French Polynesian island of Bora Bora. The shoulder season has comfortably warm temperatures, fewer crowds, and limited rain showers. This exotic honeymoon destination in the Pacific Ocean is only six miles long and two miles wide, but it is one of the most stunning islands in the world.
Bora Bora is notorious for luxury resorts and over-the-water bungalows that make for the ultimate honeymoon getaway. While you could just stare at the tranquil blue water from the deck of your bungalow for most of the day, if you feel like taking in some of the island, you can head to Matria Beach, explore the coral gardens, or take a boat trip for sightseeing or feeding stingrays in the crystal-clear water.
Accommodation: Top-Rated Resorts in Tahiti
6. Cambodia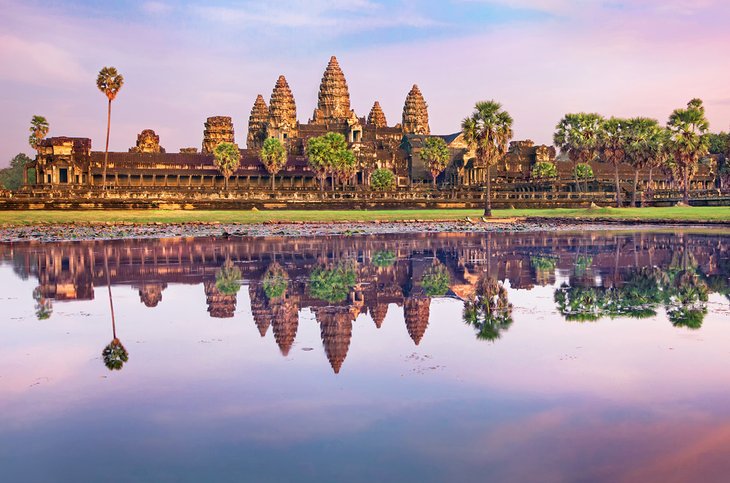 For a romantic honeymoon in Cambodia, November is one of the best times to go, when there is little rain. You will likely spend quite a bit of time outside exploring temples, like Angkor Wat, and blue skies will make the experience more inviting.
Cambodia offers several options for honeymooners. Siem Reap has the famous Angkor Wat temple complex, which is magical to experience and explore. It is also flooded with tourists most days.
A more private experience with untouched natural beauty is Koh Kong, where you can enjoy Cambodia in its most natural state, with the mountains, vegetation, and tropical plants. Lodging is more limited, but you can find floating lodges and a quiet romantic getaway.
Looking for an even more rustic honeymoon in Cambodia? Mondulkiri Province is deep in the mountains and not touristy, but if you are looking for a romantic getaway where you can be at one with nature, you will see elephants in the wild and some of the most stunning natural waterfalls in the country.
Accommodation: Where to Stay in Siem Reap: Best Areas & Hotels
7. Puerto Vallarta, Mexico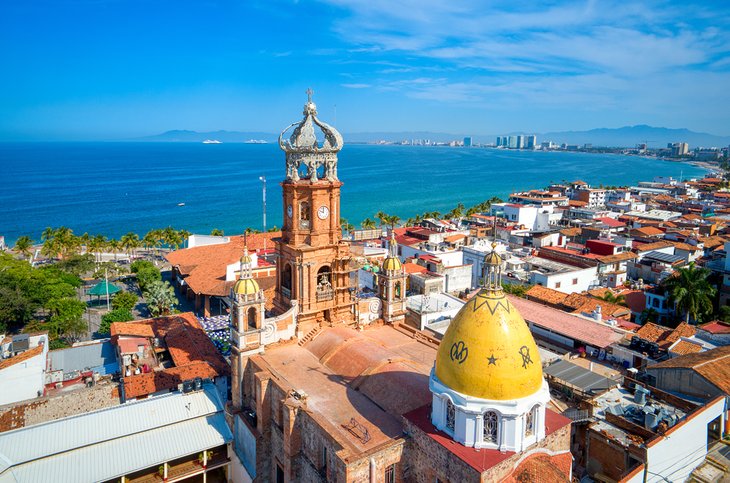 A getaway to Puerto Vallarta in November is a way to have your Mexican honeymoon without the packed beaches of other more touristy destinations. Puerto Vallarta has plenty of culture, and November has comfortable temperatures, so you can enjoy long days sunning and swimming at the beaches.
Puerto Vallarta, or PV, is a coastal resort area with some of Mexico's top resorts, so you will find a range of honeymoon lodging, from hotel suites to private villas. You can enjoy seaside restaurants and take romantic walks along the Malecon boardwalk along Banderas Bay or stroll through the public market to pick up handmade craft souvenirs to remember your first getaway as a married couple.
8. Santiago, Chile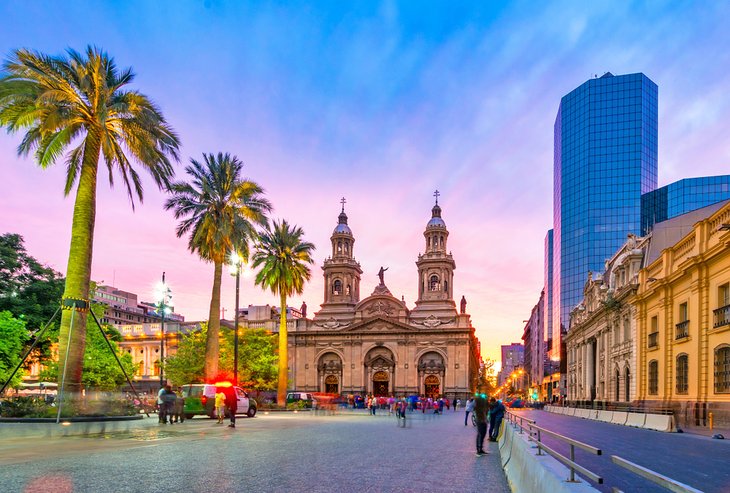 If there is a nearly perfect time to visit Santiago, then November is it, and it is a great time to honeymoon in the capital of Chile. The weather is mild in November, with sunshine during the day and cooler nights. Temperatures are comfortable for walking around the Plaza de Armas in Santiago and sightseeing at some of the local landmarks.
Sunny skies in November are great for enjoying the Teleferico Santiago cable car over the city and heading to the top of the SkyCostanera for a panoramic view of the urban scene below.
There are many resorts and luxury hotels that cater to honeymooners with private terrace rooms and honeymoon packages.
Accommodation: Where to Stay in Santiago
9. Bali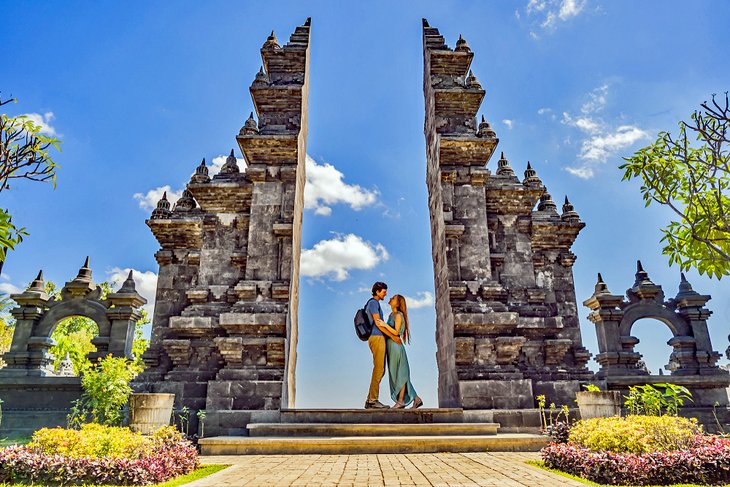 For the ultimate and luxurious November honeymoon idea, Bali in Indonesia is it. This exotic location, with rainbow skies at dusk and dawn, ocean waters, infinity pools, spas, and private bungalows, sets the scene for the perfect honeymoon. The Balinese culture is warm, and many of the lodging options cater to couples with secluded and private resort suites.
While November is considered the start of the wet season in Bali, rainfall is infrequent and short-lived, with still mostly sunny skies to enjoy the beaches. The weather is warm without the scorching temperatures that can come with summer weather.
Bali has stunning beaches; golf courses; and island activities like rafting, scuba diving, wake boarding, sightseeing tours, and cruises.
Bali is a true paradise, with luxury villas and resorts that cater to guests around the clock. Many of the villa properties are all-inclusive.
10. Seychelles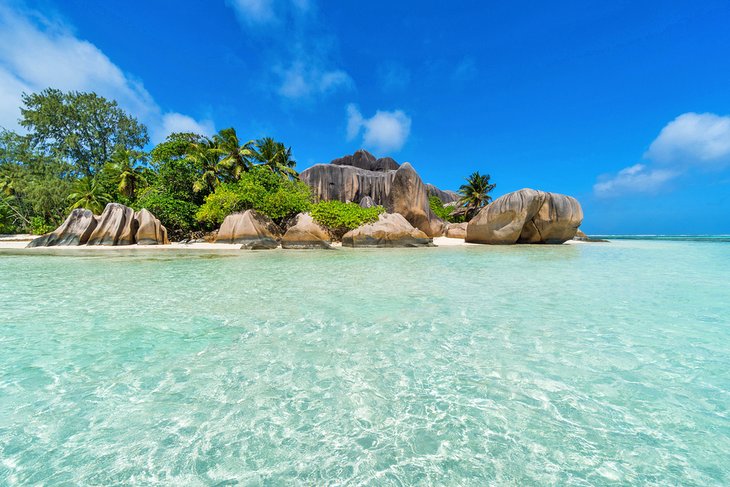 A November honeymoon in the Seychelles means that the winds are right for the best vacation in this stunningly beautiful archipelago in the Indian Ocean. Cooler air means more comfortable temperatures and less humidity, making outdoor activities like laying on the beach and snorkeling more enjoyable.
The Seychelles has 115 islands with unspoiled beauty. There are resorts on some of the main islands, like Mahe, Praslin, and La Digue that are beautifully situated on the clear turquoise waters.
You will want to spend ample time on the breathtaking beaches in the Seychelles and enjoy the large palm trees for shade and the boulders that stand out in the water. There are many natural parks to explore on the islands along with wildlife viewing and botanical gardens.
11. Kauai, Hawaii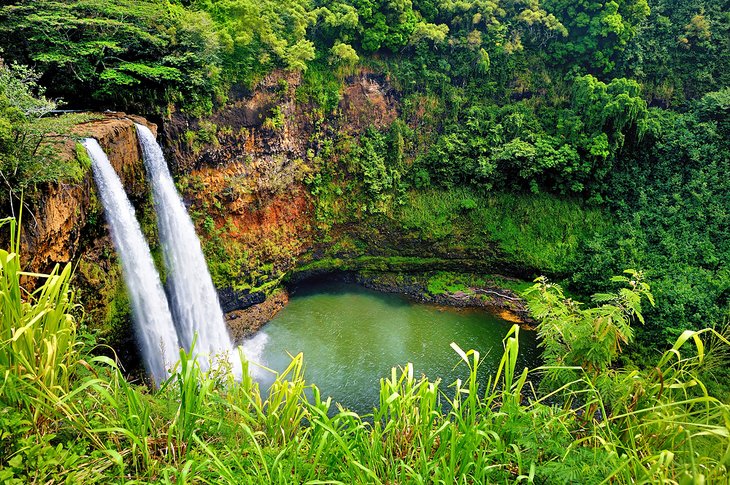 The Hawaiian island of Kauai is synonymous with honeymoons, with beautiful mountains and picturesque waterfalls. It is one of the most romantic destinations in the world. November is a great time to visit Kauai, when there are fewer crowds and before the winter travelers start to arrive. The weather is a bit more comfortable – just right for t-shirts and shorts.
This romantic island is ripe for honeymooners who just want to spend time together soaking in beautiful sunsets, tropical weather, and quiet days on soft white-sand beaches.
Kauai is a low-key island that lets its natural beauty be the centerpiece. You will find resorts and villas near the water that can help arrange tours or romantic experiences, like helicopter tours around the island.
12. Marrakech, Morocco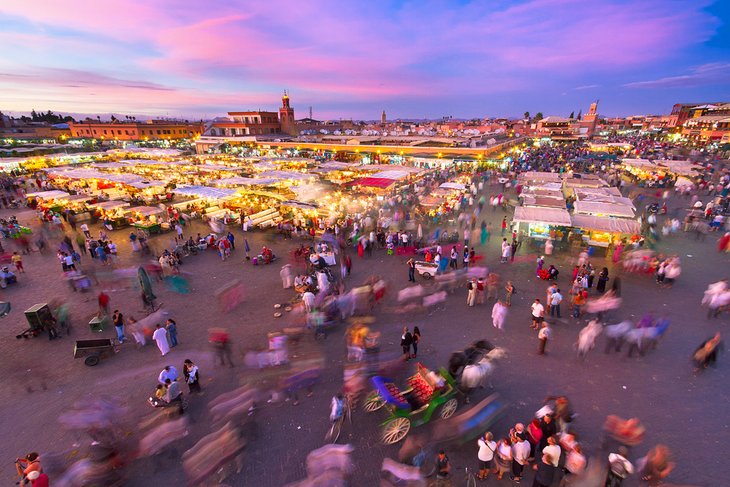 Marrakech is one of the best honeymoon spots in Morocco, with November being one of the top months to visit. Morocco can get quite sweltering in the summer months, but November weather is far more comfortable for visiting the outdoor markets and enjoying local festivals.
As a couple, you will enjoy visiting the Djemaa El-Fna, the main square in Marrakech. You can grab a cup of tea and soak in the local scene in the city's main gathering spot, where you will see snake charmers and street entertainers. For an extra-romantic experience in Marrakech, stay in a traditional house, as there are many riads that have been converted into guestshouses for tourists.
Accommodation: Where to Stay in Marrakesh: Best Areas & Hotels
13. Jamaica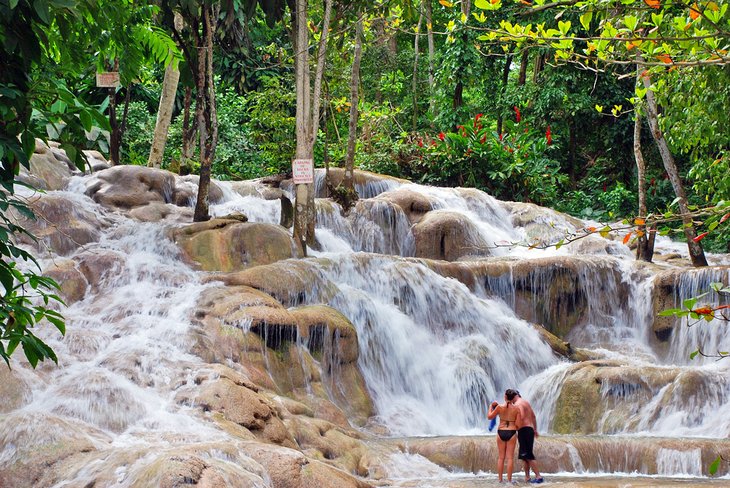 The island of Jamaica is one of the most popular honeymoon destinations in the Caribbean. The month of November is one of the best times to go to Jamaica, when the weather is pleasant – hurricane season is no longer a worry and skies are sunny. November gives you mild temperatures to take advantage of the beaches and outdoor activities.
You cannot help but feel romantic in Jamaica. It is where reggae music started, and you will hear it everywhere you go, from the clubs to the touring boats. You will also be in the heart of sugarcane and coffee country. You and your new spouse may want to spend a day in the Blue Mountains to see where the famous coffee is grown.
There are also many beautiful waterfalls in Jamaica to enjoy, like Dunn's River Falls in Ocho Rios.
There are many types of luxury resorts and all-inclusives throughout Jamaica, as well as unique romantic lodging for honeymooners, like treehouses.
14. Cairo, Egypt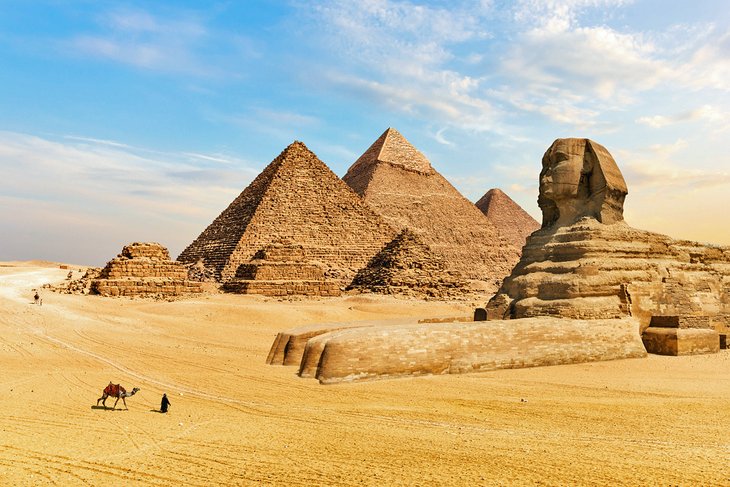 There is nothing more romantic than celebrating your new life together among the ancient pyramids of Egypt with a honeymoon in Cairo. November is a perfect time to plan your honeymoon in Egypt, when the sweltering heat subsides, and you have more comfortable days to spend in the desert. This month is also a window, with fewer crowds.
You can base your honeymoon in Cairo and take in some of the museums and attractions. You can take trips to see the pyramids in Giza and the Great Sphinx, two of the most renowned experiences in Egypt.
When you want a day to relax, head to one of the stunning nearby beaches and go for a swim in the Mediterranean.
More Related Articles on PlanetWare.com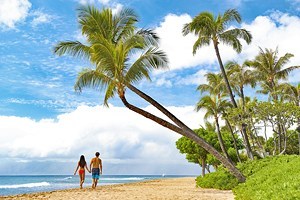 More Places to Visit on Your Honeymoon: If you are interested in more honeymoon ideas or looking for a destination wedding, you will want to review our articles on the best places to get married in the world and the best vacation spots for couples in the U.S. A tropical destination is optimal for a honeymoon, so you will want to look into the most beautiful islands in the world and the top-rated beaches in Asia, which include places in Indonesia, Bali, and Thailand.