17 Top-Rated Tourist Attractions in Kuala Lumpur
Malaysia's capital and largest city has much to offer visitors, regardless of their interests. A cosmopolitan metropolis with a significant religious influence, Kuala Lumpur is filled with high-end shopping opportunities and plenty of exciting things to do and places to explore. For many people, it's a starting point for exploring Malaysia.
The famous Petronas Twin Towers are not the only marvel here, though they are certainly the city's most visited attraction. Kuala Lumpur's cultural diversity means there are also plenty of festivals to enjoy here, including the Thaipusam celebration, which includes a procession that walks all the way to the Batu Caves, another well-known tourist destination.
For more ideas on how to spend your time and things to do while visiting, see our list of top tourist attractions in Kuala Lumpur.
1. Petronas Twin Towers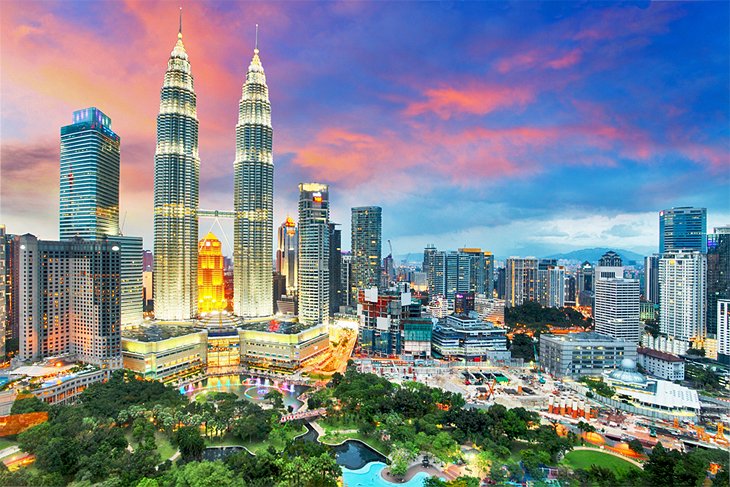 Kuala Lumpur's most recognizable landmark is its twin towers, built of reinforced concrete, steel, and glass. Once the tallest towers in the world, the twin skyscrapers remain the tallest twin buildings in the world. At 88 floors tall, the towers are not only Kuala Lumpur's most visible structure, but also a beautiful mix of postmodern style and Islamic art details.
The towers are connected by a sky bridge on the 41st and 42nd floors. While the sky bridge is a major tourist attraction, the main reason for its existence isn't the spectacular views you can get from it-instead, the bridge provides structural support to the towers as they sway during high-wind days, as well as a fire escape route if one of the towers ever has an emergency and needs to be evacuated.
Although most of the floors on the towers are privately rented, the lower floors house the Suria KLCC, an upscale shopping center with over 300 shops, as well as an art gallery, a science center, the Philharmonic Hall, and other attractions. The towers are particularly striking at night, when they are shining bright against the ever-changing urban landscape.
Official site: http://www.petronastwintowers.com.my/en
2. KLCC Park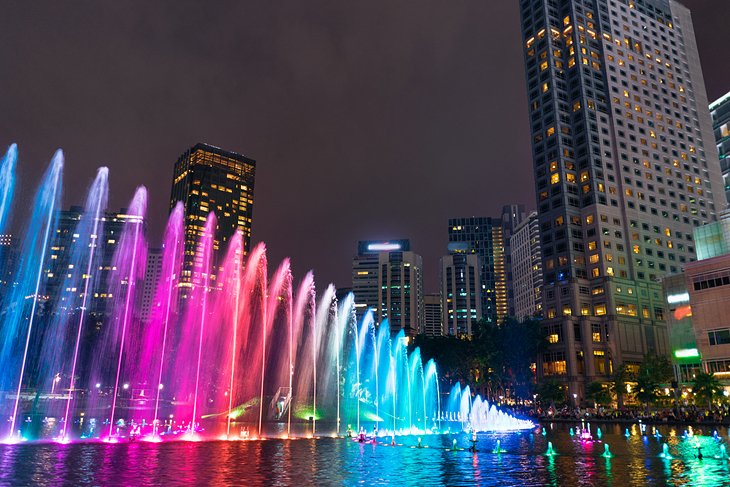 KLCC Park, located at the feet of the Petronas Twin Towers, is Kuala Lumpur's largest urban park, a 50-acre sanctuary for both humans and animals.
The park was designed to blend with its surroundings by combining man-made structures, such as sculptures and fountains, with over 2,000 different species of palms and indigenous flora. The trees here were selected through a complex system to ensure they attract both local and migratory birds, promote biodiversity, and provide a wide range of stunning colors and shapes to the design of the park.
KLCC's main attraction is Lake Symphony, a massive lake with a 43-meter bridge cutting across it and a number of fountains, including one that can shoot water 180 meters up into the sky and offers light and music shows twice a day. The fountain is particularly impressive at night, when you can truly appreciate the changing colors against the background of the illuminated Petronas Towers.
The park also offers a 1.3-kilometer-long rubberized jogging path, a wading pool, a two-acre children's playground, and plenty of photo opportunities among the landscaped trails that crisscross the park.
3. Kuala Lumpur Bird Park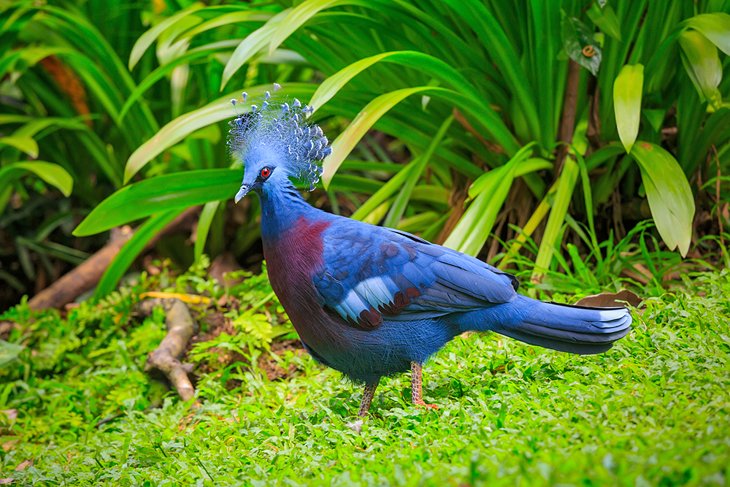 A spectacular tropical aviary covering 20.9 acres, the Kuala Lumpur Bird Park is not only one of the world's largest covered bird parks, but also an important research center for scientists studying the behavioral patterns of certain species that are difficult to observe in the wild. Most of the over 2,000 birds here are local species, although about 10 percent were imported from as far away as Tanzania and Europe.
The park is divided into four zones, with Zone 4 being one of the most popular because of its walk-in parrot enclosure, its flightless bird exhibit (which include the deadly Cassowary), a feeding station that allows visitors to come in direct contact with some of the birds, and a 30-foot high waterfall.
The park also houses an amphitheater for 350 people that offers bird shows and an education area with presentations to teach guests about birds, endangered species, and more.
Official site: http://www.klbirdpark.com/
4. Petaling Street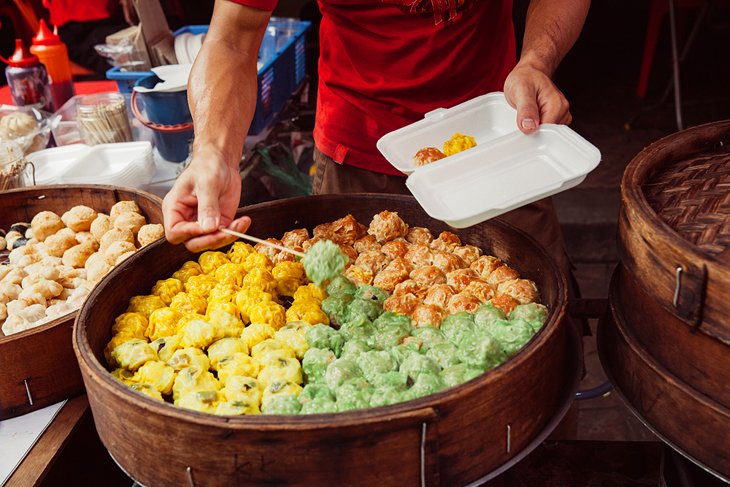 Kuala Lumpur's one-street Chinatown starts behind a large arch announcing its name and extends all the way to the Chan See Shu Yuen Temple, one of Malaysia's oldest Buddhist temples. The entire street is covered by a green roof, affectionately known by the locals as "Green Dragon"-a perfect shield from the heavy summer rains and the hot sun during the mid-afternoon hours.
Petaling Street is also a popular destination for street food, and both locals and tourists come here to grab spices, ingredients, and specialties such as salted roast duck or Hokkien mee, a Southeast Asian dish made up of noodles, fried eggs, and a mix of meats.
For those with a less adventurous stomach, there's also plenty to buy here-from street stalls selling toys and imitation brands to a Chinese bookstore, souvenirs, and much more.
5. Merdeka Square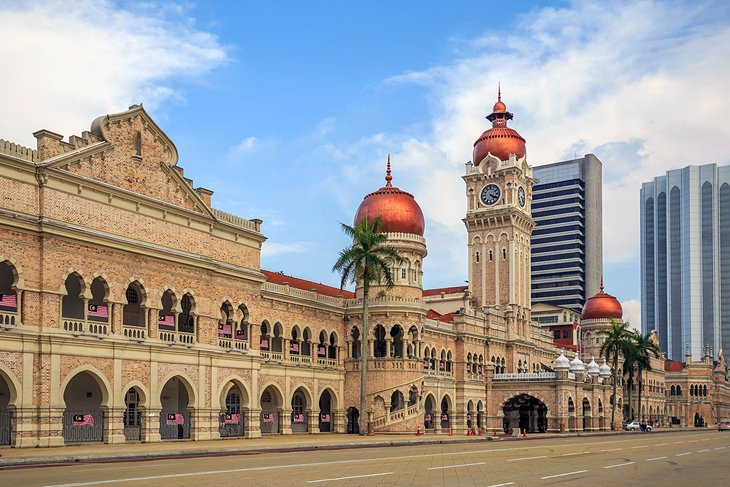 Once the cricket green of the local Selangor Club, this massive open park square is now a popular spot for rallies, public events, and the National Day Parade. A 100-meter-tall flagpole commemorates the raising of the first Malayan flag here in 1957.
The city's most famous historical colonial buildings line up the streets around the square-and many are open to visitors or make for beautiful photo backgrounds.
The Sultan Abdul Samad Building, heavily influenced by Moorish style, houses the Ministry of Information, Communication, and Culture of Malaysia, while the nearby Kuala Lumpur City Gallery tells the story of the city through miniature models and innovative exhibits.
You'll also find a Victorian-era fountain here, where people often congregate to relax, as well as St. Mary's Church, one of Malaysia's oldest churches. The National Textile Museum, home to displays of traditional costumes and batik, is just a few steps away.
6. Sunway Lagoon Theme Park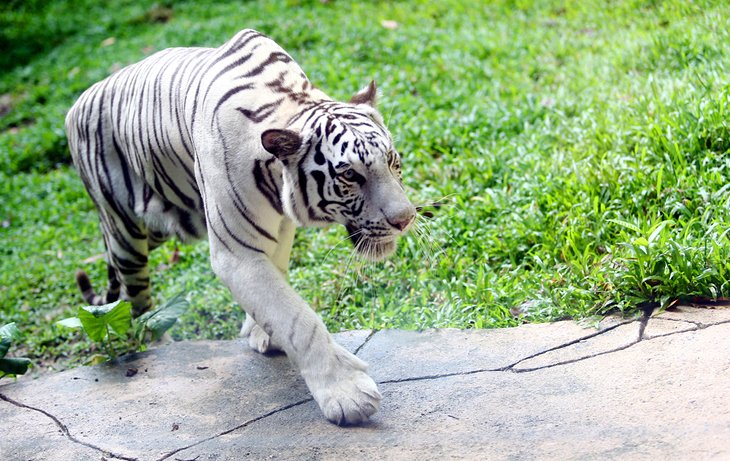 Located a 45-minute drive outside Kuala Lumpur, this multi-themed amusement park offers almost 100 different rides and attractions spread over 88 acres.
While Sunway started as a water park, it now also includes five additional zones: an Amusement Park (with rollercoasters, carousels and other rides); a Wildlife Park, a Scream Park with a massive haunted house; an Extreme Park (where you'll find ATV rides, bungee jumping, and paintball); and an area known as Nickelodeon's Lost Lagoon, which is specially designed for the younger visitors.
The park can be easily accessed via public transportation, and it offers a number of festivals throughout the year, including the very popular Nights of Fright during the entire month of October.
Official site: https://sunwaylagoon.com/
7. Kuala Lumpur Tower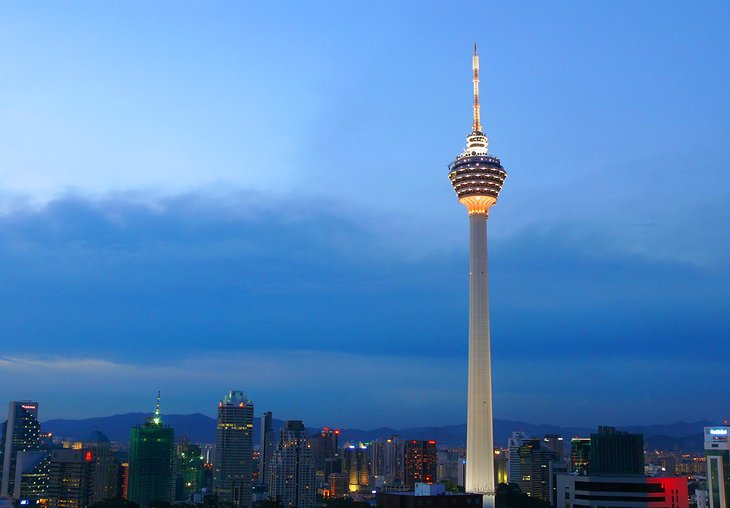 One of the tallest freestanding towers in the world and the tallest in Southeast Asia, the KL Tower reaches 421 meters into the sky, and it's primarily used as a TV and communications tower, an Islamic falak observatory, and a viewpoint over the city.
Visitors can make their way up to the revolving restaurant or the open-air observation platform, which is located 300 meters above the ground and can be reached by elevator in just under a minute.
There are several attractions inside the tower, including an upside-down funhouse museum; a small aquarium; a souvenir shop offering high-quality handicrafts; and the Sky Box, a glass box that extends out from the Sky Deck and offers unobstructed views of the city in every direction-including under your feet.
Official site: https://www.menarakl.com.my/index.php
8. National Museum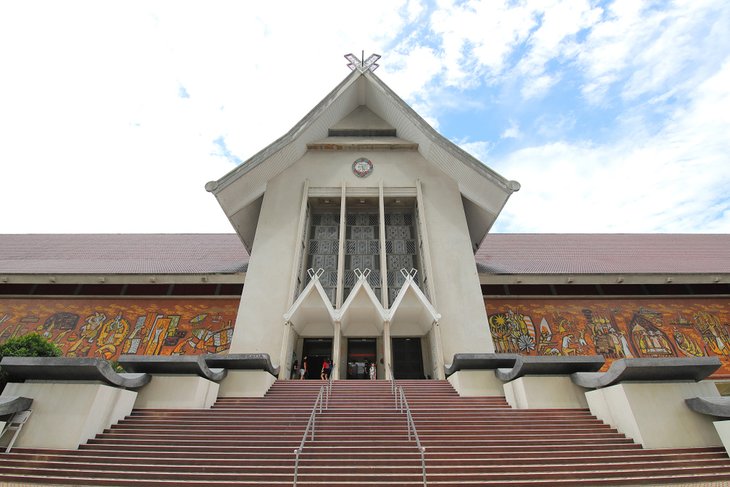 Malaysia's most important cultural and heritage museum, this three-story museum holds collections that include everything from traditional weapons to historical wedding apparel to restored outdoor structures. The museum sits on the space that was once occupied by the Selangor Museum, destroyed by an air bombing during WWII.
Some of the museum's most interesting exhibits are located outdoors and include a 19th-century timber palace built using Terengganu Malay architecture and a number of traditional horse-drawn carriages and early motorized vehicles.
Inside the museum, visitors can get a glimpse of the colonial history of the country and the fight for independence, as well as the Hindu-Buddhist heritage of the nation in the form of stunning bronze and stone sculptures.
Official site: http://www.muziumnegara.gov.my/main
9. Central Market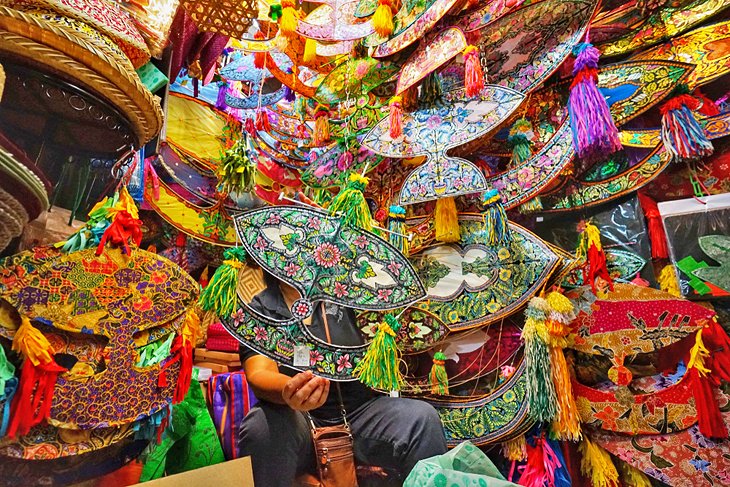 While Kuala Lumpur has its share of upscale shopping centers, this traditional market is where you'll find some of the best items in the city.
Located inside an Art Deco Heritage Site building dating back to the 19th century, the market is arranged in a stall format, with small open shops offering a mismatched mix of everything from traditional Malaysian handicrafts and batik textiles to pewter and silver items.
Malaysia is also well known for ornamental wood carvings and pottery, both of which are well represented at the market.
Right to the side of the building, there's the colorful Kasturi Walk, an open-air flea market that complements Central Market with sales of local snacks, clothing and shoes, souvenirs, and more. Live performances and music can often be found here as well. Come prepared to haggle over prices, as this is expected and very much part of the fun here.
Official site: http://www.centralmarket.com.my/
10. Kuala Lumpur Butterfly Park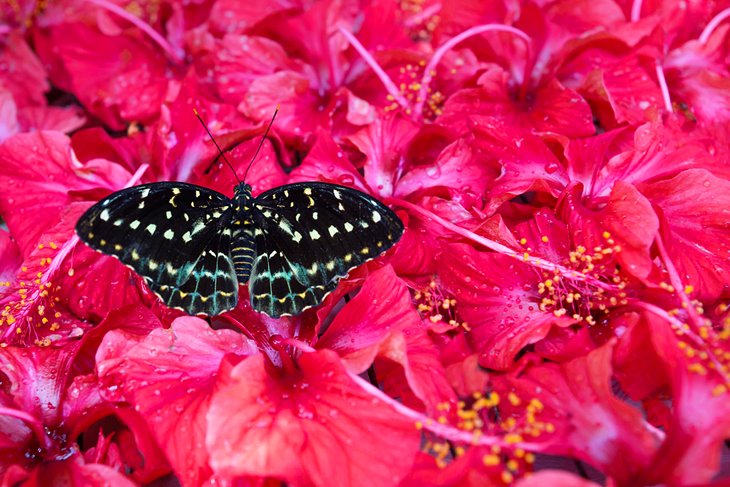 The largest butterfly park in the world is home to over 5,000 butterflies and covers an area of 7,500 square meters. The butterflies are free inside a walk-in area covered by a canopy and it requires patience and a keen eye to find them resting on flowers and ferns as you walk through the jungle paths. You can also visit a breeding area to see butterfly larvae and a large live insect exhibit, where you'll find rhinoceros beetles, the largest beetles in the world.
The Butterfly Park sits next to the Perdana Botanical Gardens, a colonial-era park that covers 91.6 hectares and is located just minutes away from the National Museum.
If you have some extra time to explore, the gardens are worth a visit as well and feature a sunken garden surrounded by pergolas, a herbarium, an orchid garden, and a two-hectare enclosure home to fallow deer.
Official site: http://klbutterflypark.com/
11. Batu Caves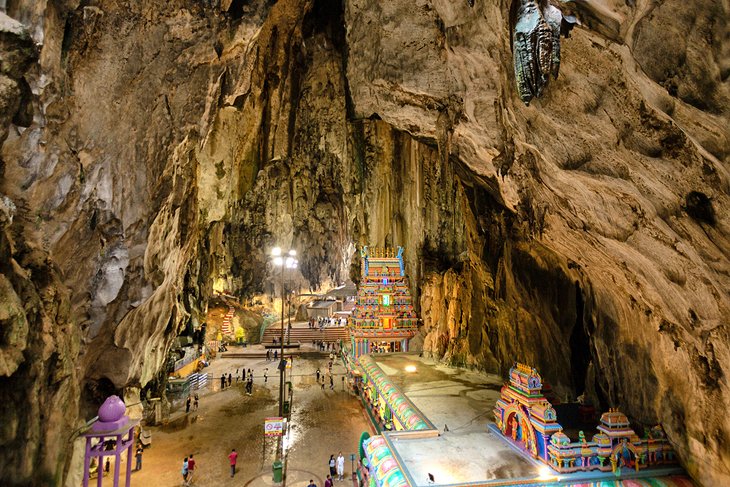 The Batu Caves are just 13 kilometers from Kuala Lumpur and can be reached via an easy and picturesque train ride from KL's main train station. The caves, set inside stunning limestone hills, are an important Hindu shrine dedicated to Lord Murugan, the god of war. Right outside the entrance, a 43-meter-tall statue of Murugan-the tallest of its kind in the world-welcomes visitors.
Although there are three caves here, most visitors come for the main one, Cathedral Cave-a 91-meter-tall cave with stunning stalactite formations that can be reached after climbing 272 steps on a massive stone staircase.
Inside, you'll find a Hindu chapel and beautiful rock formations illuminated by sunlight coming through the breaks on the ceiling. Batu's second-largest cave, Dark Cave, is a protected space and can only be accessed with a tour.
The last section of the cave requires taking part in a special adventure tour and involves a lot of crawling, twisting, and getting dirty and wet-and hopefully spotting a number of large spiders, bats, and other animals.
12. Bukit Bintang Shopping District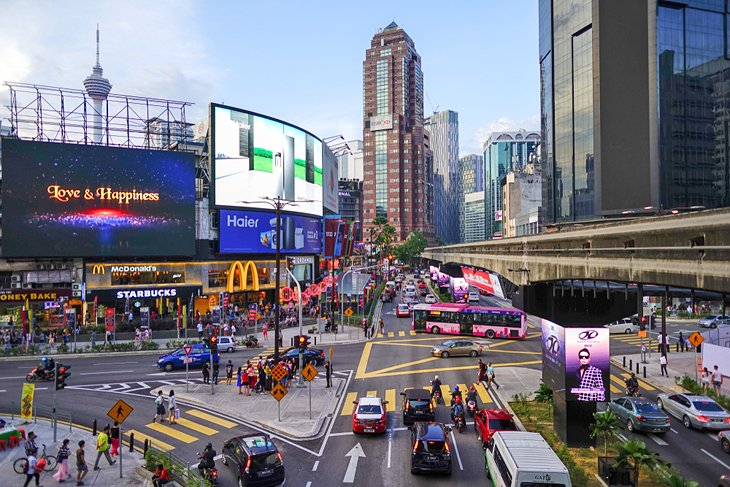 Kuala Lumpur's shopping and entertainment district encompasses several streets and a number of shopping centers, street markets, and many upscale cafés and restaurants. This is the area where many major celebrations take place during the year, including the New Year's countdown and the St. Patrick's Day parade and festivities.
One of the main attractions in the area is the Berjaya Times Square shopping mall, which covers 330,000 square meters of retail space and is home to one of the largest indoor amusement parks in Asia, complete with a number of thrill rides and even a looping roller coaster. Starhill Gallery, the city's most posh mall, is also located in this area.
The Bukit Bintang Shopping District has also become well known for spa-related services, especially massages and reflexology, as well as a number of themed restaurants offering foreign cuisine in open-air spaces, including a "dining in the dark" experience.
13. Royal Palace Istana Negara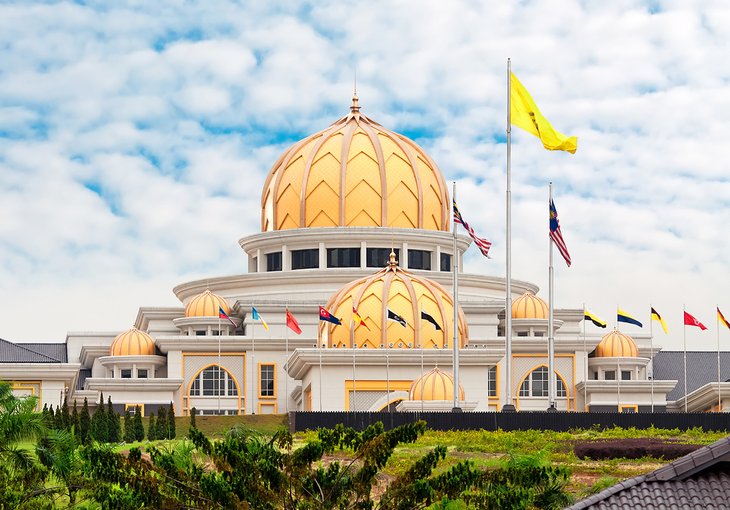 The Istana Negara is the official residence of Malaysia's monarch. The name can be confusing to visitors, as there are actually two Istana Negara locations. The new Istana Negara is a massive 98-hectare palace complex with golden domes. Although the palace itself is closed to the public, its main arched gate is a favorite spot for visitors.
The old Istana Negara (the official royal residence until 2011) is now partially open to the public and houses the Royal Museum, where visitors can walk through 22 former palace spaces, including the royal sleeping chamber, a dining hall, and the Balairung Seri room (where the King would receive visitors).
Unique rooms included a royal dental clinic, a laundry room, and a cinema regularly showing short clips. Guided tours are offered by former palace guards.
14. Wilayah Mosque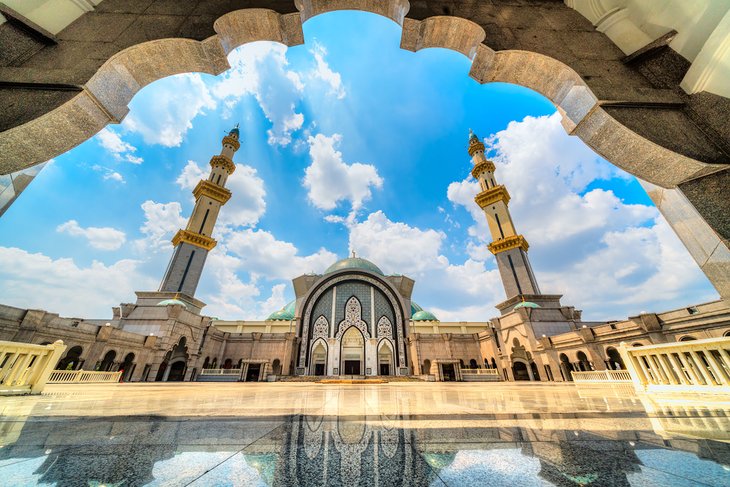 A stunningly visual mix of Ottoman and Malay architectural styles, this massive mosque and its turquoise and gold domes are a beauty to photograph. Modeled after the Blue Mosque in Turkey, the Wilayah Mosque is open to everybody and offers free tours to anybody interested in learning about the local people, culture, and religion (Malaysia is about 60 percent Muslim).
While you cannot venture around the mosque on your own, the guides will be more than happy to stop by the most beautiful spots so you can photograph the geometric patterns, try to capture the grandeur of the main prayer hall, and breathe in the beauty of the courtyard.
15. Sri Mahamariamman Temple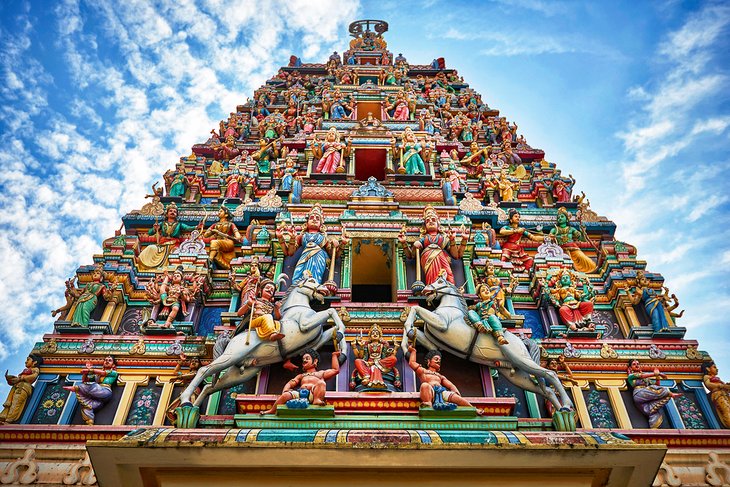 An important cultural and national center for Indian immigrants, this 19th-century temple is best known for its colorful 23-meter-tall gopuram (tower). Designed as a five-tiered pyramid, it's decorated with statues and reliefs of Hindu gods.
The temple is dedicated to Mariamman, a manifestation of the goddess who embodies Mother Earth. While visitors mostly stop by to take pictures of the stunning outside of the building, the inside is equally richly decorated and beautiful.
During the months of January/February, the temple becomes the center of the celebration of the Thaipusam festival, where a silver chariot is brought out from the temple to join a march of believers all the way to the Batu Caves.
16. Jalan Alor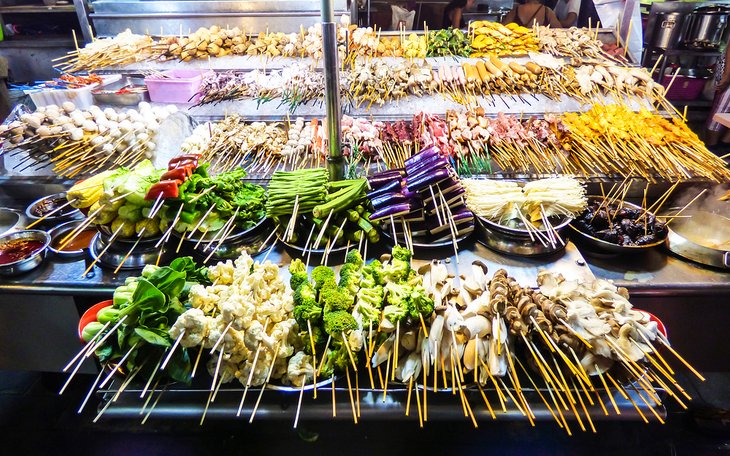 This 500-meter-long street section is Kuala Lumpur's must-visit food destination – especially at night, when it truly comes alive with smells and flavors. An absolute favorite among the locals, Jalan Alor has the benefit of offering a culinary experience without the touristy prices. Whether you're after sit-down restaurants or street food stalls, this is the place to visit if you don't mind crowds.
Noodle-based dishes and grilled foods rule in Jalan Alor, with some places offering unconventional dishes, focusing on seafood or doing only high-spice meals. There are also plenty of small shops selling clothes and knick-knacks here, as well as walk-in foot massage places around. Both shops and restaurants usually stay open until at least midnight.
Less than two blocks away is Jalan Alor Street Art 1, a pedestrian street famous for its colorful murals, trick 3D paintings on buildings, and great Instagram spots.
17. Titiwangsa Lake Garden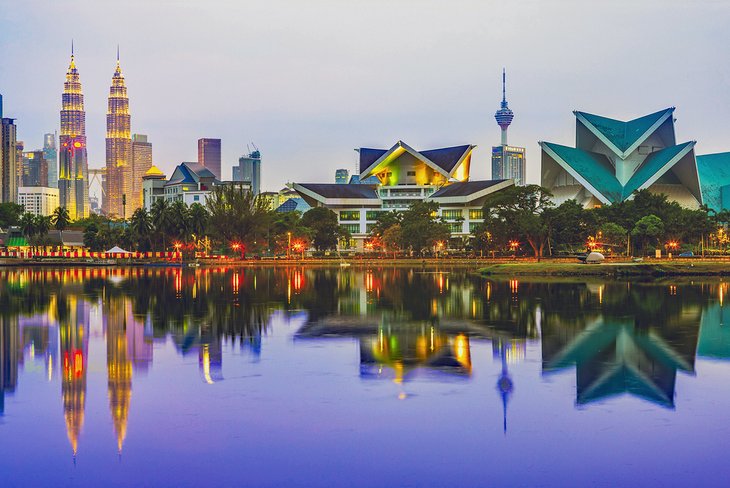 If you're craving waterfront views of the city skyline on your visit to Kuala Lumpur, this massive 95-hectare park built around a lake won't disappoint. It offers plenty of recreational activities, including canoeing, horse riding, tennis courts, and jogging tracks.
The park also houses a Remote Control (RC) Car track and a viewing tower, and there are sometimes live events organized here. Even on quiet days, you can always have a quick picnic here after visiting the National Art Gallery, just a few blocks away.
Where to Stay in Kuala Lumpur for Sightseeing
Luxury Hotels:
In a great Golden Triangle location, within walking distance of top shopping, restaurants, and attractions, the new EQ Kuala

Lumpur

is a re-brand of the original Hotel Equatorial Kuala Lumpur. The 5-star property offers a mix of rooms and suites with a wall of floor-to-ceiling windows. Many have fantastic city skyline views. Amenities include multiple restaurants, a posh spa, a swimming pool with sun-loungers, and free parking. Breakfast is also included, and the hotel is family-friendly.
Four Seasons Hotel Kuala

Lumpur

is another luxurious 5-star property, with ultra-modern and trendy rooms featuring a neutral color scheme and modern art. Kids stay free at this family-friendly property. Other amenities include a spa offering a range of services, including couples' massages. There is also a swimming pool, hot tub, and airport transport is available.
For a romantic luxury stay, book the Sanctuary Suite at the Banyan Tree Kuala

Lumpur

. It features a relaxation plunge pool in your room facing the floor-to-ceiling window, with in-your-face city skyline views. Regular rooms are still impressive, with colorful modern art. The hotel also has a restaurant, swimming pool, and a swanky spa.
Mid-Range Hotels:
In the trendy Golden Triangle area, Lanson Place Bukit Ceylon Serviced

Residences

feature panoramic views of the Kuala Lumpur Tower and the Petronas Twin Towers. They combine modern luxury with the comfort of apartment living. Choose from one-, two-, or three-bedroom units that all have kitchenettes and separate living and dining space. Amenities include an indoor play area and a kids' pool. There is also an outdoor swimming pool with sun-loungers, a fitness center, sauna, and yoga room.
The Chow Kit - An Ormond

Hotel

is another top mid-range property. The recently opened hotel has already won awards for its trendy factor. Located in the city's famous Chow Kit district, its design takes inspiration from this neighborhood's historic past. Amenities include a signature restaurant, curated food and culture walking tours, complimentary breakfast, and yoga classes.
Also check out the Hotel Stripes Kuala

Lumpur

for bespoke rooms and suites with modern design and great views. They also come with espresso coffee machines. Amenities include a rooftop swimming pool, a restaurant, and a fitness center.
Budget Hotels:
MoMo's Kuala

Lumpur

is a top budget choice. It has a playful vibe throughout and offers guests clean and comfortable micro rooms that are perfect for guests looking for good value and who don't plan to spend a lot of time in their room. The rooms have bunk beds, making them perfect for friends traveling together. There is a late-night taco restaurant on-site that also has live music.
Another solid choice for budget-focused travelers includes the 3-star Travelodge City

Center

. Located in the heart of the city, it has vibrant rooms with mural wall art and blackout curtains. There is a coffee shop on-site, a breakfast buffet is served in the mornings, and laundry services are available.
The V Garden

Hotel

is a very affordable property that still has a fun vibe. The lifestyle hotel features 21 uniquely styled rooms, with modern art and wood-style floors. There is a large courtyard that is nicely landscaped and a café that serves up big breakfasts.
Best Time to Visit Kuala Lumpur, Malaysia - Historical Climate Averages
Average minimum and maximum temperatures for Kuala Lumpur, Malaysia in °C
J
F
M
A
M
J
J
A
S
O
N
D

32

23

32

23

33

23

32

24

32

24

32

23

32

23

32

23

32

23

32

23

31

23

31

23

PlanetWare.com
Average monthly precipitation totals for Kuala Lumpur, Malaysia in mm.

163

170

231

277

196

125

127

142

196

267

282

229
More Related Articles on PlanetWare.com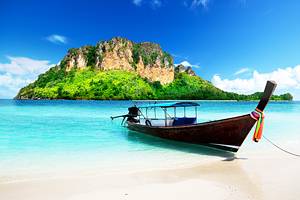 Exploring Thailand: If you loved Kuala Lumpur, there are other cities in Southeast Asia you might enjoy visiting as well. A quick one-hour flight from KL will get you to the fascinating sites of Bangkok. If tropical paradise and beach adventures are more your style, take a look at the Top-Rated Tourist Attractions in Thailand to pick your next destination.