12 Top-Rated Attractions & Things to Do in Wimbledon
Mention "Wimbledon," and one thing in particular springs to mind: tennis. But although famous the world over for its international tennis tournament, Wimbledon itself is a pleasant destination to spend a few hours or more exploring - especially as it's just six miles south of the center of London and is easily accessible by public transit.
Sightseeing and other fun things to do include wandering Wimbledon's leafy streets with their imposing homes and well-tended gardens; exploring its extensive green spaces, sports grounds, and paths; or simply spending time strolling through historic Wimbledon Village with its superb shopping.
For more great travel ideas, be sure to read our list of the top attractions and things to do in Wimbledon.
1. Watch The Championships: The World's Greatest Tennis Tournament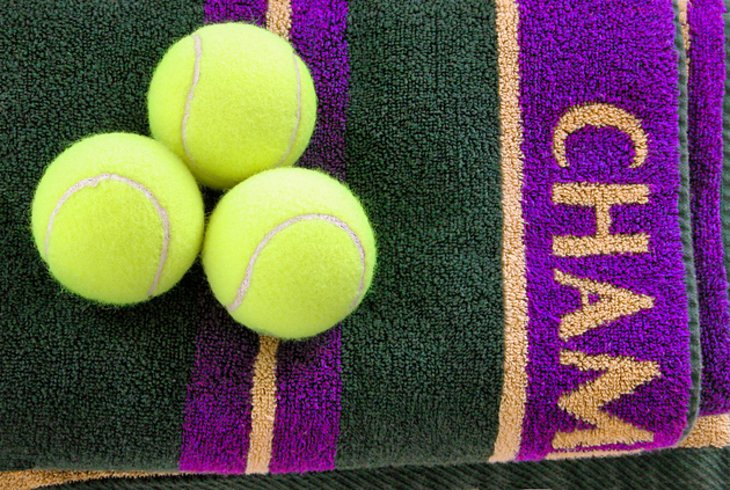 The Wimbledon Tennis Championships is usually referred to simply as "Wimbledon" or "The Championships." But you may be surprised to learn that the oldest and most famous tennis tournament in the world, with prize money exceeding £34 million, had surprisingly humble beginnings.
The tournament in fact originated in 1877, when organizers of the All England Lawn Tennis Club (AELTC) decided to raise money to purchase a much-needed lawn roller for their cricket pitch - money that came from the proceeds of (you guessed it!) a lawn tennis tournament.
Today, that roller stands in a place of honor at the club, and their tournament remains the only championship still held on grass. Now a two-week-long tennis extravaganza that starts at the end of June, it has grown into a highlight of the country's summer social and sporting calendars.
Address: The All England Lawn Tennis Club (Championships) Ltd, Church Road, Wimbledon, London
Official site: www.wimbledon.com
2. Wimbledon Lawn Tennis Museum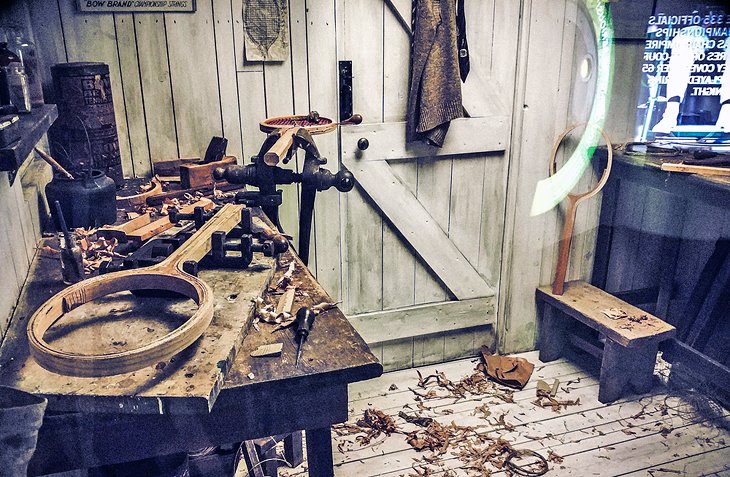 The Wimbledon Lawn Tennis Museum features a multitude of exhibits and interactive displays about the sport. One of the highlights is the facility's Virtual Reality experience, a fabulous attraction that allows tourists to experience the thrill of being on center court.
Other notable exhibits include a collection of championship trophies, film footage of past tournaments, a huge collection of related memorabilia dating all the way back to 1555, and a look at the history of racquet making.
Also worth checking out is the fabulous Victorian Worple Road to the New Ground display, which showcases the club's humble changing room facilities as they would have appeared in the 1920s.
Address: The All England Lawn Tennis Club (Championships) Ltd, Church Road, Wimbledon, London
Official site: www.wimbledon.com/en_GB/museum_and_tours/index.html
3. Take a Tour of the All England Lawn Tennis Club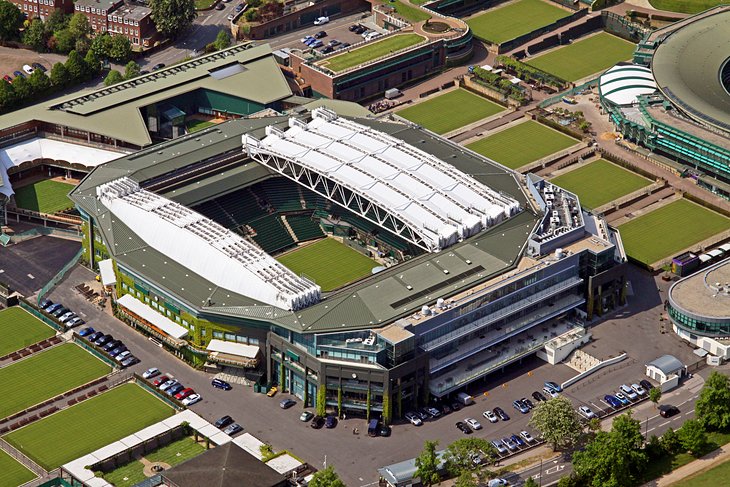 A variety of excellent behind-the-scenes tours are available. Led by designated Blue Badge guides, tours last 1.5 hours and take visitors to many of the most important parts of the grounds. These include Centre Court and No.1 Court, the Aorangi Terrace ('The Hill'), the Players' Entrance, and the normally out-of-bounds Media Centre.
Admission to the Wimbledon Lawn Tennis Museum is included with your tour ticket. To avoid disappointment, pre-book your tour using the online reservation system (you won't be charged until the day you arrive).
Address: The All England Lawn Tennis Club (Championships) Ltd, Church Road, Wimbledon, London
4. Explore Wimbledon and Putney Commons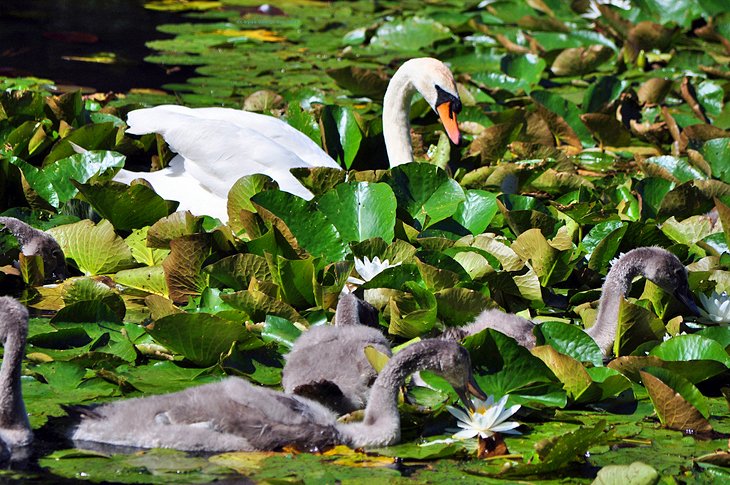 Wimbledon and Putney Commons is a 1,100-acre green space and a pleasant place to visit for a picnic or a stroll. Originally known as Caesar's Camp in recognition of its Roman past, the history of this large tract of land dates back even further to the Paleolithic Period. The name "commons" stems from the fact the land was owned by the Lord of the Manor, whose tenants, known as commoners, were given rights to harvest timber and graze their animals.
Popular for walkers (check out the regular guided walking tours) and cyclists, the commons offers 16 miles of horse riding trails, as well as a fine public golf course, The Wimbledon Common Golf Course. And if you're visiting with children, tell them to keep an eye out for Wombles, fictional creatures noted for cleaning up after messy humans (and based upon a popular British TV show).
Address: The Ranger's Office, Manor Cottage, Windmill Road, Wimbledon Common, London
Official site: www.wpcc.org.uk
5. Wimbledon Windmill Museum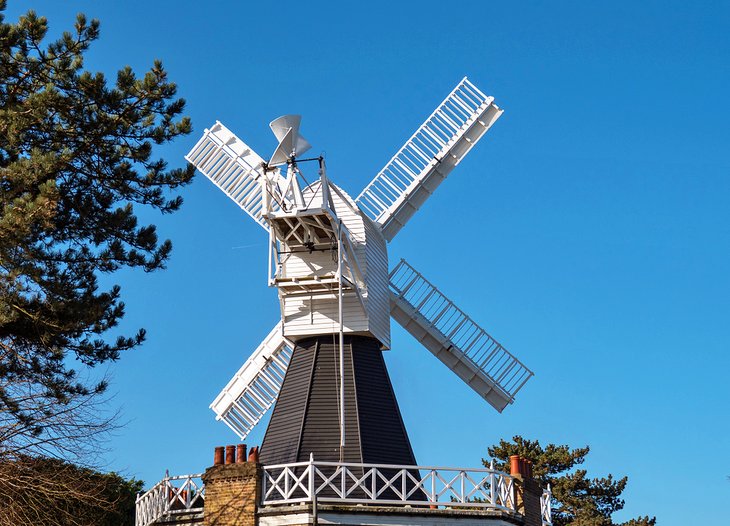 While you're exploring Wimbledon Common, be sure to pay a visit to the historic Wimbledon Windmill Museum. Built in 1817 and in operation until 1864, the museum was opened in 1976 after restoration work and features fascinating displays on milling, along with a number of realistic working models. A number of tools and some original machinery can also be seen.
The windmill also provides some of the best views over the common, although be prepared to climb a ladder to get to the building's upper levels. Guided tours are available. There's also a good little gift shop located on the premises. Afterwards, why not pay a visit to the Windmill Tearooms close by for a traditional afternoon tea? You'll be glad you did.
Address: Windmill Road, Wimbledon Common, Wimbledon, London
Official site: www.wimbledonwindmill.org.uk
6. Shop in Wimbledon Village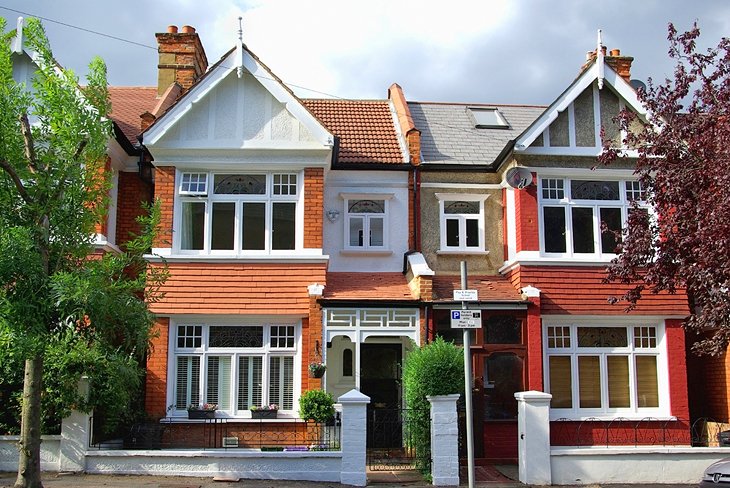 Although just six miles from the center of London, Wimbledon has managed to retain much of its small-town feel. This is never more apparent than when Wimbledon Village, the heart of the district, plays host to one of its many well-attended cultural events. From book festivals to fancy dress on horseback (courtesy of the district's riding stables), visitors fill Wimbledon's streets each weekend for a little fun, afterwards spending time enjoying its many boutique shops.
If you're looking for fresh local produce and food fare, be sure to check out the always-popular Wimbledon Farmers Market, held each Saturday year-round. Afterwards, be sure to spend some time simply wandering around the many quaint streets located in Wimbledon Village.
7. Tour Historic Southside House
Southside House was built in 1687 for the Pennington family in the Dutch Baroque style and is now open to the pubic as a museum. Of the many artifacts on display, the dressing case that belonged to Anne Boleyn prior to her execution is of particular interest.
Other interior architectural highlights include the entrance hall, with its checkerboard floor; the staircase hall, with its ornate railings and wall decorations; and the main dining room, with its spectacular chandelier.
The gardens of Southside House are a pleasant spot and are immaculately maintained. Fun things to do include joining a guided tour or visiting during one of the regular musical or other cultural events.
Address: 3-4 Woodhayes Road, Wimbledon, London
Official site: www.southsidehouse.com
8. Wat Buddhapadipa Temple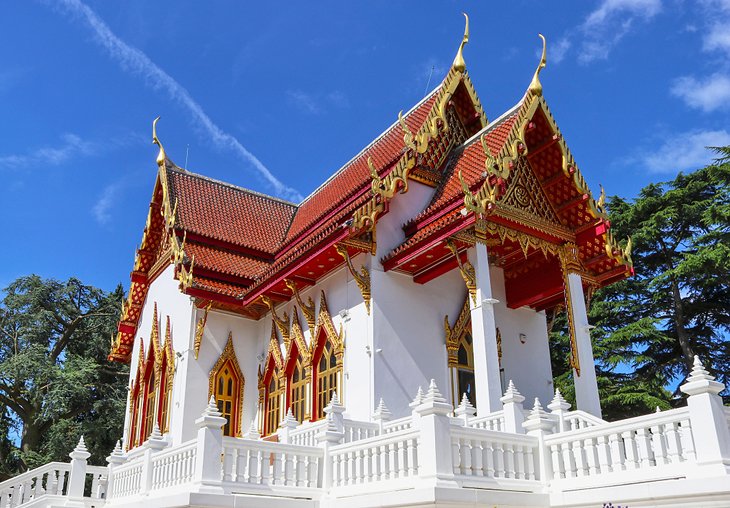 Many first-time visitors to Wimbledon are surprised to learn that it's home to an authentic Buddhist monastery. Set on four acres of land, the charming Thai-inspired Wat Buddhapadipa Temple - the first of its kind to be built in Britain - is a delight to explore and has become one of Wimbledon's top tourist attractions.
Highlights of the grounds are a lovely ornamental lake and flower garden, as well as a pasture and orchard. Of its buildings, the most popular for photo-ops and selfies is the Shrine Hall (Uposatha), a sacred site used for important ceremonies and notable for its murals depicting the life of Buddha, along with its exquisite gold-leafed, carved teak timbers and ornate glass.
Address: 14 Calonne Road, Wimbledon, London
Official site: www.watbuddhapadipa.org
9. Enjoy the Manicured Beauty of Cannizaro Park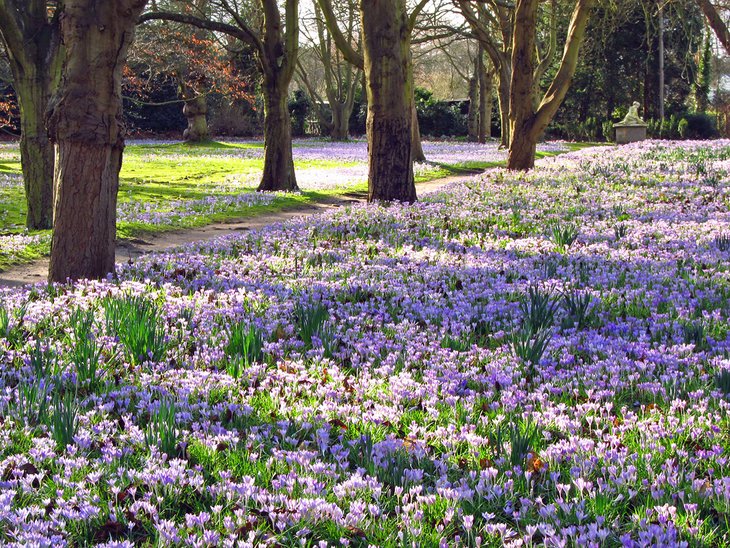 After exploring nearby Wimbledon Common, be sure to allocate at least a little time to wander the delightful manicured gardens of Cannizaro Park. Once the formal gardens and grounds of the 18th-century mansion that now serves as a hotel (Hotel du Vin Wimbledon), it has been public property since 1949 and is great to explore any time of year. If visiting in spring, you'll be rewarded with the site of countless wildflowers, such as crocuses lining the shady woodland trails, as well as fresh blossoms in the flowerbeds.
In addition to the many wild species of creatures you'll see here - including birds, insects, and small mammals such as red foxes - there's also an aviary to enjoy. The park also hosts a variety of events, including a popular wellness festival. Guided nature tours are available.
Address: Westside Common, Wimbledon, London
Official site: www.cannizaropark.com
10. The Kenneth Ritchie Wimbledon Library
A not-to-be-missed part of the Wimbledon Lawn Tennis Museum - particularly for diehard fans of the sport - the Kenneth Ritchie Wimbledon Library is an excellent resource for those interested in the history of tennis.
The library boasts an exhaustive collection of both British and foreign tennis books, magazines, programs, and newspaper clippings, as well as videos and DVDs (viewing facilities are available). A full catalogue of the library's vast collection is available from the Wimbledon Museum Shop.
Address: The All England Lawn Tennis Club (Championships) Ltd, Church Road, Wimbledon, London
Official site: www.wimbledon.com/en_GB/atoz/library_research_enquiries.html
11. Take the Kids to Polka Theatre
In addition to its numerous kid-friendly plays, Polka Theatre boasts a café and playground, as well as fun exhibits of toys, props, costumes, sets, and puppets. Plays range from the wacky and fun to shows that are slightly more serious for the teen crowd, and drama workshops are frequently held.
Established in 1979, the theater has grown so popular that each year some 90,000 children pass through its doors.
Address: 240 The Broadway, Wimbledon, London
Official site: www.polkatheatre.com
12. Visit the Museum of Wimbledon
Although only open Saturday and Sunday afternoons, the Museum of Wimbledon is well worth a visit for those with an interest in the district's colorful past. Located in the former Victorian-era Village Hall (the building itself dates back to 1858), the museum was established in 1916 and displays a number of watercolor paintings by local artists, historic prints and maps, a sizable library, and numerous photos.
Also on display are a selection of archaeological and natural history artifacts dating back some 3,000 years, as well as rotating exhibits of historic items from the museum's archives.
Address: 22 Ridgway, Wimbledon, London
Official site: www.wimbledonmuseum.org.uk
Map of Attractions & Things to Do in Wimbledon
More Related Articles on PlanetWare.com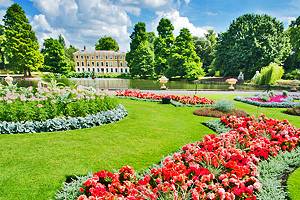 London Excursions: The English capital of London offers no end of fun things to do, with top sightseeing opportunities including everything from royal palaces to medieval castles. And be sure to venture outside of the city center and include places like Greenwich on your London itinerary, famous for its rich naval history. Also accessible by public transit is spectacular Kew Gardens, a must-visit for those into English gardens on a grand scale.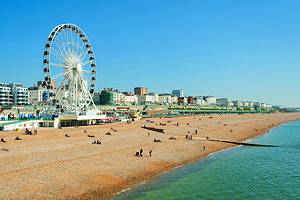 South of England Day Trips: There are no shortage of great day trips from London. Some of the best can be enjoyed in the southern counties, including Canterbury, famous for its stunning cathedral and well-preserved medieval architecture. Just a little farther east, you'll find yourself in the coastal town of Dover, famous for its white cliffs and castle. Picturesque Brighton is another popular seaside destination, with top attractions including its promenade and historic pier.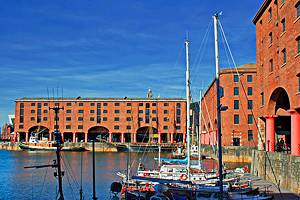 England Vacation Ideas: Be sure to consider the northern town of Newcastle-upon-Tyne in your England travel itinerary; you'll be rewarded with a chance to trace the route of the Roman Hadrian's Wall, as well as explore some of the country's most important rivers. The port city of Liverpool is another good sightseeing destination, famous for its many Beatles' related sights, while neighboring Manchester offers a number of landmarks dedicated to the city's leading role in the Industrial Revolution.