14 Top-Rated Tourist Attractions in Newcastle upon Tyne
Newcastle upon Tyne - usually simply referred to as "Newcastle" - is, in both an economic as well as a cultural sense, very much the unofficial capital of the northeast of England. This industrial city stands on the River Tyne, with its center possessing many noteworthy Victorian buildings and streets, as well as three large shopping centers. It's also popular for its many interesting museums and entertainment facilities, including the prestigious Theatre Royal and City Hall, popular venues for theater, events and festivals, as well as pop and rock concerts.
Once an important coal port, the harbor area is now a busy passenger terminus for ferries and cruise ships to Europe, as well as for boat trips around the city. In Roman times, Newcastle - then called Pons Aelius - was a fort on Hadrian's Wall, and during the Saxon period, it was known as "Monk Chester" on account of its many religious houses.
The city owes its present name to William the Conqueror who, like Hadrian before him, recognized its strategic importance. In 1080, he gave his son the order to erect a "New Castle" on the site of the old Roman fort, in addition to the building of St. Nicholas' Cathedral. Today, these two buildings are among the city's most popular tourist attractions.
One of the top things to do in Newcastle is to tackle at least part of the 84-mile-long Hadrian's Wall Path, which passes through the city center. It's easy to pick up from here, and actually follows Hadrian's Wall across some of England's loveliest countryside.
For these and other fun sightseeing ideas, be sure to review our list of the top tourist attractions and things to do in Newcastle upon Tyne, England.
1. See the Historic Tyne Bridges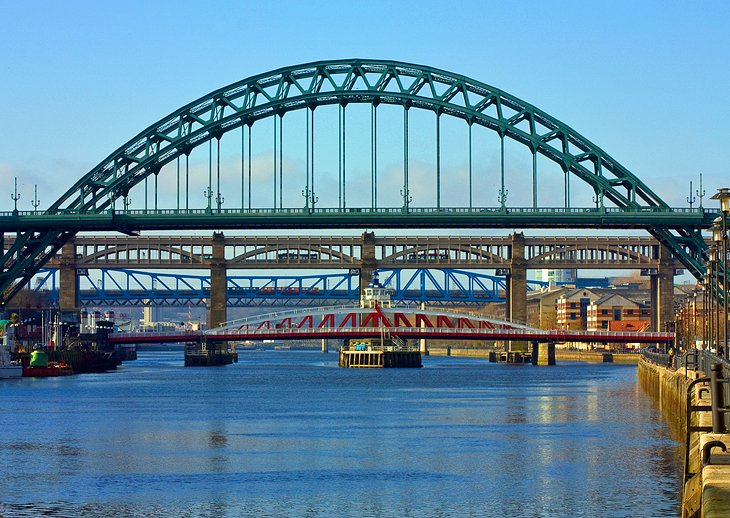 Today, a total of seven bridges span the River Tyne in and around Newcastle. Three of them are famous internationally for their revolutionary approach to bridge building that they enshrined.
The oldest is High Level Bridge, a two-level steel structure almost 165 feet high that was built to plans drawn up in 1849 by Robert Stephenson and opened by Queen Victoria. The next oldest is Swing Bridge. Designed by Sir W. G. Armstrong and opened in 1876, it stands on the same site as the "Pons Aelius" fort built by the Romans.
However, the bridge that most symbolizes the city's identity is the Tyne Bridge. Begun in 1925 and opened by King George V in 1928, it was at that time the largest arch of any bridge in the world.
2. Take a Stroll along the Millennium Bridge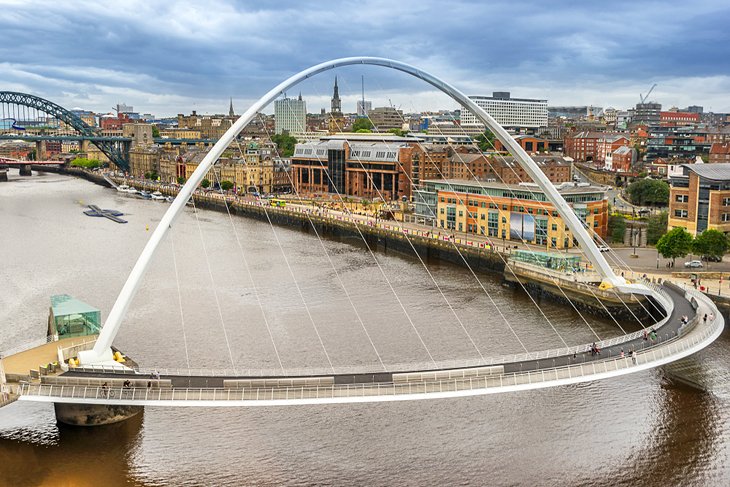 Crossing the River Tyne via the spectacular Gateshead Millennium Bridge on foot (or on bike) is one of the top free things to do for visitors when visiting the Newcastle area. Opened in 2001, this unique curving footbridge stretches a distance of 126 meters across the river, connecting Newcastle's revitalized Quayside area with the trendy arts quarter of Gateshead on the south bank.
Its design - which has led to the nickname "Winking Eye Bridge" - allows for the bridge to tilt enough to allow boat traffic to pass underneath. This 4.5 minute undertaking is quite the sight, and happens regularly enough that you're likely to catch it in action during your Newcastle adventure (see the official website below for scheduled "tilt" times). Be sure to also pay a visit at night if you're staying in Newcastle, as the bridge is lit up to dazzling effect.
Address: S Shore Road, Gateshead
Official site: www.gateshead.gov.uk/article/4594/The-Gateshead-Millennium-Bridge
3. Explore the Historic Quayside District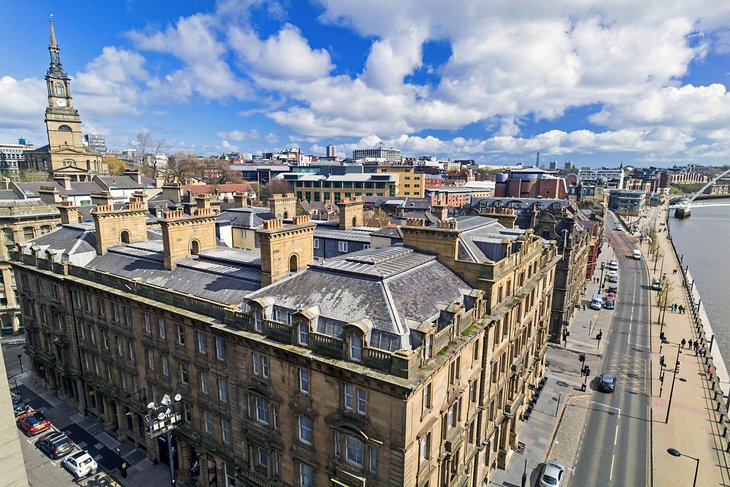 The Quayside district around the Tyne and High Level Bridges has been redeveloped, and many of the old houses here are now hotels, shops, and restaurants. On Sandhill, a number of historic buildings can be seen, including the Guildhall, built in 1658, and the Merchants' Court. The lovingly restored Bessie Surtees House consists of two merchant's houses dating from the 16th and 17th centuries with a restored Jacobean facade.
A fascinating underground tourist attraction is the 2.5-mile-long Victoria Tunnel, running beneath the city from the Town Moor down to the Tyne. The tunnel opened in 1842 as a wagonway to transport coal from the colliery to riverside jetties, and a large section can be seen by guided tour (be sure to book in advance).
Location: Quayside, Newcastle upon Tyne
4. Visit Newcastle's Castle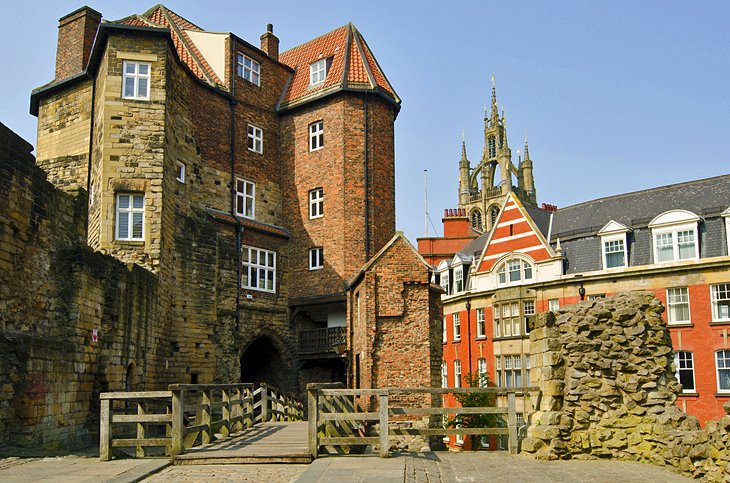 North of Newcastle's High Level Bridge on St. Nicholas Street, the well-preserved Norman fortified tower bears testimony to the "New Castle" begun in 1080 and completed in 1172. The late Norman Chapel and the King's Chamber can be visited as you explore the castle's many old passages and medieval chambers. Along the way, you'll find fascinating displays of archaeological artifacts, while the tower offers excellent views over the city.
Although separated from Castle Keep by a train line, the gatehouse (the Black Gate) was built in 1247 and is also worth exploring. Guided tours, including a chance to visit both structures, are available. If possible, try to plan your visit to coincide with one of the castle's many fun themed seasonal events.
Address: Castle Garth, Newcastle upon Tyne
Official site: www.newcastlecastle.co.uk
5. Newcastle Cathedral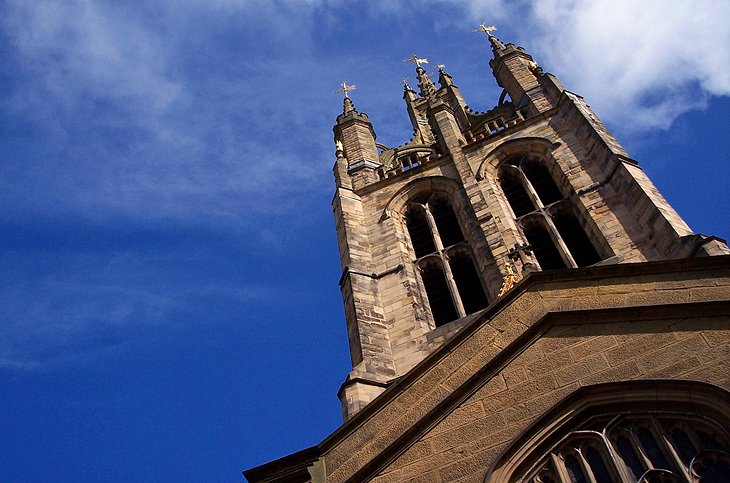 Built in the 14th and 15th centuries, Newcastle Cathedral - officially known as The Cathedral Church of St. Nicholas - is not especially large, having only been elevated from the status of parish church to cathedral in 1882. Its most striking feature, though, is its lantern tower. Standing almost 197 feet tall, it was built in 1435 and is topped by a lovely crenellated Scottish Crown. At night, the spire is floodlit to impressive effect.
Interior highlights include the canopied font and lectern (both dating from 1500), the organ (1676), and numerous fine statues dating from 15th to 20th centuries. A pleasant café is also located on-site. Outside, the statue of Queen Victoria in St. Nicholas Square was the work of Sir Alfred Gilbert (1900). Admission to the cathedral is free, making it one of the top things to do for free in Newcastle.
Address: St. Nicholas Square, Newcastle upon Tyne
Official site: http://stnicholascathedral.co.uk/
6. Explore the Old City Chares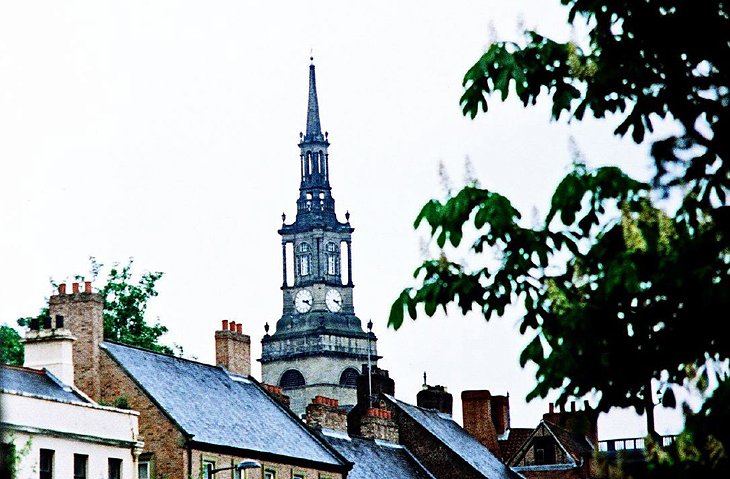 To the east of the Tyne Bridge is one of the oldest parts of Newcastle, the Chares. This series of well-preserved, narrow medieval alleyways and lanes, with their stepped pathways, are endless fun to explore, including Breakneck Stairs, Long Stairs, and Castle Stairs, the latter leading to Castle Keep and the Black Gate.
Along the way, you'll find newer (yet still historic) architectural delights, including the Custom House (1766) and Trinity House (1721). A number fo great restaurants and shopping opportunities have also spring up in the area, adding even more reasons to linger here.
Also of interest is the splendid All Saints Church. Built in Neoclassical style by David Stephenson in the 18th century above the tomb of Roger Thornton (d. 1429) and his wife (d. 1411), this catholic church possesses a great deal of elaborate mahogany woodwork along with what is believed to be the largest brass in England.
Address: Akenside Hill, Newcastle upon Tyne
7. Grainger Town and Grey's Monument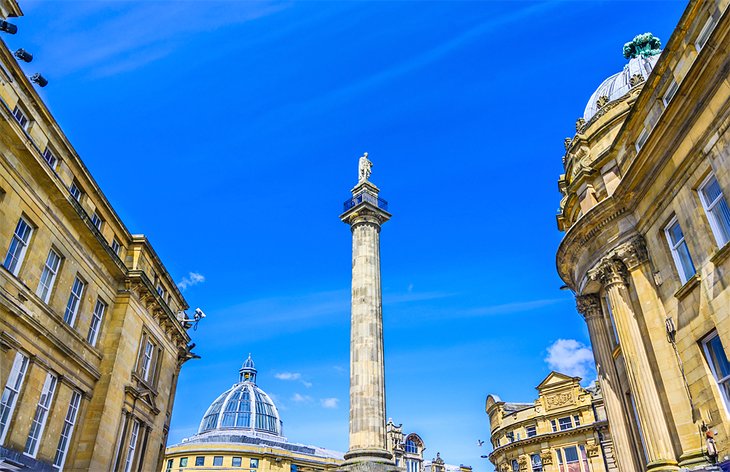 At the north end of Grey Street stands the 135-foot-high Grey's Monument, a favorite meeting place in the heart of the city. Built in 1835 in memory of the second Earl Grey, it commemorates his role as Prime Minister and architect of the 1832 Reform Bill. The column's viewing platform - a 164-step climb that's only occasionally open to the public - boasts superb views of the city.
Grainger Street, which ends at Grey's Monument, is one of Newcastle's most attractive shopping streets. The thoroughfare and the area around it, Grainger Town, are named after Richard Grainger, the architect behind the rebuilding of the city center between 1824 and 1841. Here, you'll also find excellent shopping in Grainger Market, established in 1835 and still bustling with over 100 vendors selling food and other goods.
Address: Grey Street, Newcastle upon Tyne
8. Get Your Shopping Fix in Eldon Square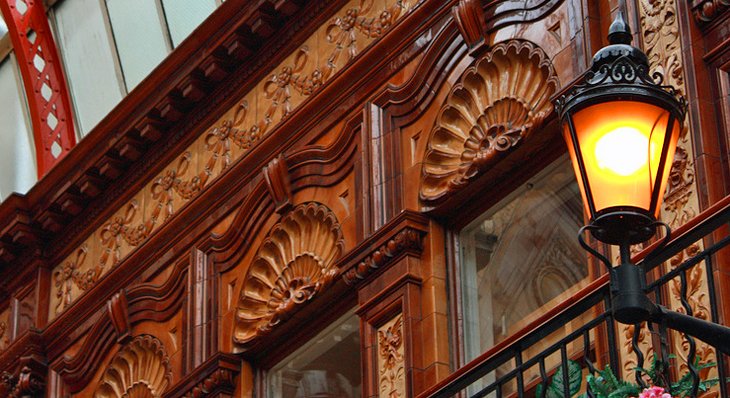 An enormous shopping complex has developed around Eldon Square, comprising the shopping center of the same name, Eldon Garden, and the Central Arcade. The area has numerous passageways lined with shops, elegant arcades, exclusive designer boutiques, restaurants, and cafés, as well as a number of fine antique stores on Vine Lane. All are ideal for exploring when a little retail therapy is needed.
A short distance to the west of Eldon Square is a Chinese district around Stowell Street that is famous for its excellent restaurants. While there, visit Newcastle's old medieval Town Walls, now restored, as well as 13th-century Blackfriars in Monk Street, which houses craft workshops and a restaurant.
Address: Eldon Court, Percy Street, Newcastle upon Tyne
Official site: https://eldonsquare.co.uk
9. Get Your Art Fix at Laing Art Gallery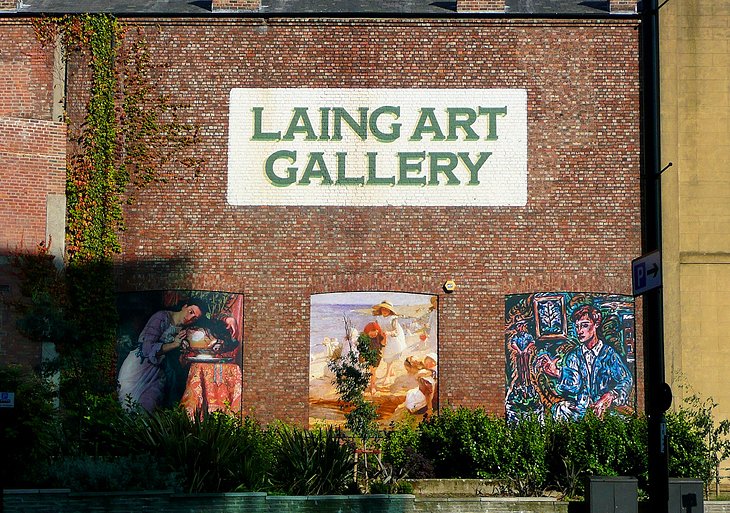 The Laing Art Gallery was built in 1901 and contains an extensive collection of paintings and sculptures. Highlights include work by Gauguin, landscapes by John Martin, and paintings by 20th-century British artists like Stanley Spencer.
It's also home to sculptures by Henry Moore and decorative arts from the 16th to 18th centuries, including silver, glassware, and ceramics. The gallery also hosts a continuous program of temporary exhibitions and educational activities. A great café is located on site (cream teas!), and guided tours are available.
Another gallery of note is the Hatton Gallery at Newcastle University, which has works by European painters from the 14th to 18th centuries, as well as paintings by modern English artists. A little north from the Laing Art Gallery is the Newcastle Civic Centre, noteworthy for its chimes (based on local tunes) and its statue depicting the Tyne river-god.
The Biscuit Factory, the UK's largest commercial art, craft, and design gallery, is housed in a former Victorian warehouse and includes collections of contemporary fine art, sculpture, and original print. It has also become a popular dining spot thanks to its two restaurants.
Address: New Bridge St W, Newcastle upon Tyne
Official site: www.laingartgallery.org.uk
10. Explore the Great North Museum: Hancock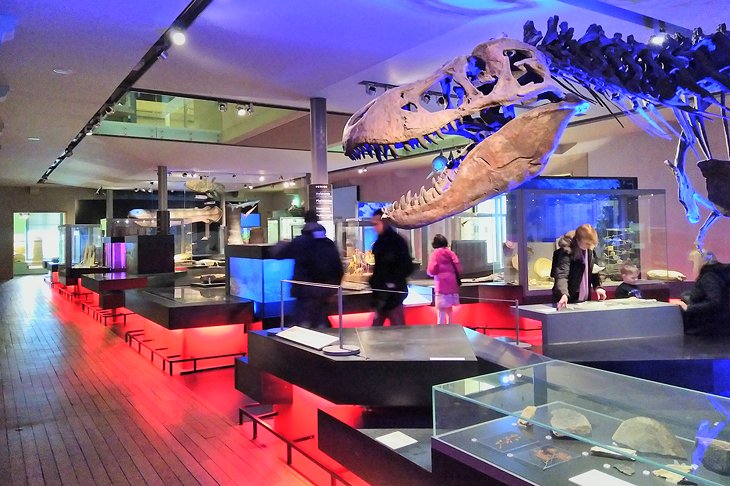 Established in 1884, the Great North Museum: Hancock is located in a splendidly restored Victorian-era building and houses excellent natural history and ethnology sections. Among its many exhibits are artifacts from ancient Egypt and Greece, the Romans and Hadrian's Wall, as well as a digital planetarium.
For the kids, a fun interactive study zone, an "under fives" space, and a garden are all available to explore. The nearby Exhibition Park is also worth wandering, and is a great place to visit for a picnic after visiting the museum.
Fans of Roman Britain should pay a visit to the Segedunum Roman Fort & Museum. Here, you can explore excavated remains of an original Roman fort along with reconstructions including a bathhouse, plus related displays in the museum.
Although a little outside of the city, the Arbeia, South Shields Roman Fort is worth a visit. Consisting of a mix of ruins and some reconstructions, the fort offers the chance to experience a little of life during Roman times, along with viewing a large collection of well-preserved artifacts.
Location: Barras Bridge, Newcastle upon Tyne
Official site: www.greatnorthmuseum.org.uk
11. "Discover" the Discovery Museum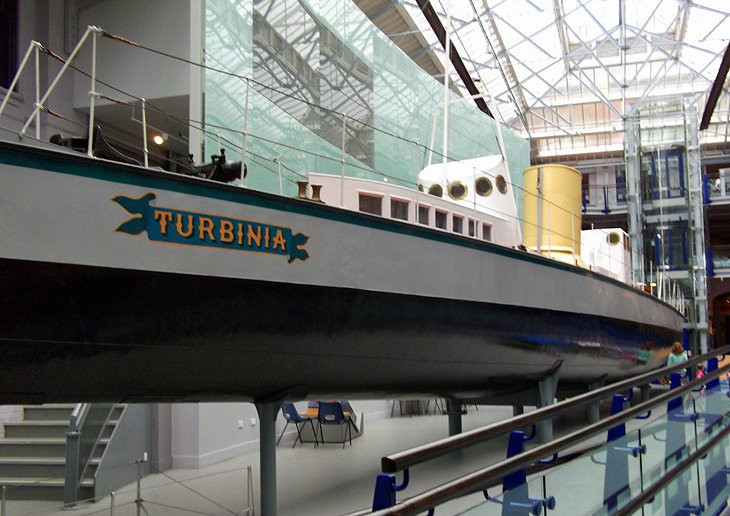 Among the many exhibits in the excellent Discovery Museum are machines ranging from traditional windmills and early steam engines to ultra-modern jet turbines. Highlights include a number of WW2-era vehicles and vintage cars. Also on show is the locomotive built by George Stephenson in 1830 for the coal mines of Killingworth and a model recreating the River Tyne in 1929.
Various ship models include the first turbine-driven steamer in the world, Turbinia, designed by Charles Parsons and launched in 1914. The museum also boasts a fine collection of artwork, including paintings and sculptures, as well as an extensive research library. A café is also located on the premises.
Also fun for kids, the Stephenson Railway Museum is just a short distance away in Wallsend. This fascinating tourist attraction offers a variety of fun things to do, including the chance to ride aboard a number of still-operational vintage steam- and diesel locomotives. A variety of hands-on displays are available, along with fun workshops.
Address: Blandford Square, Newcastle upon Tyne
Official site: www.discoverymuseum.org.uk
12. Take the Kids to the Life Science Centre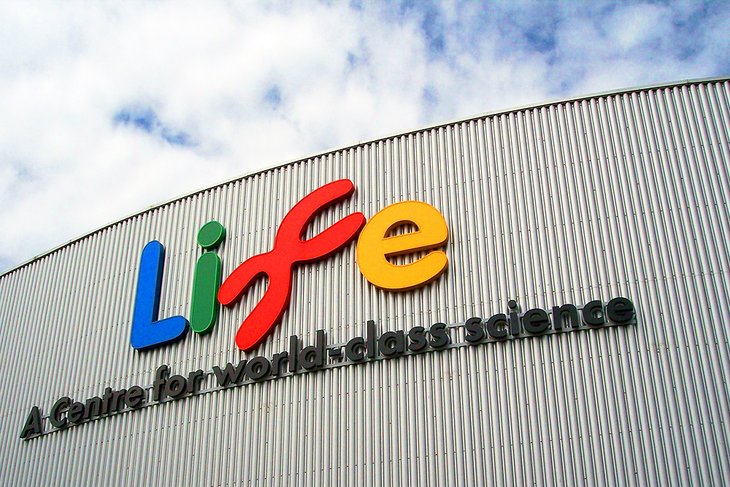 If traveling with youngsters, be sure to schedule a visit to the Life Science Centre. One of the top things to do with kids in Newcastle, this world-class science and learning facility features a thrilling planetarium, live theater productions, as well as plenty of fun hands-on displays and activities for the kids to experience.
Try to include a little time in your family travel itinerary to also visit the inspirational Seven Stories. This remarkable attraction is suitable for kids of all ages, and serves as a center for original manuscripts and illustrations from some of Britain's best-loved children's authors.
Address: Times Square, Newcastle upon Tyne
Official site: www.life.org.uk
13. Jesmond Dene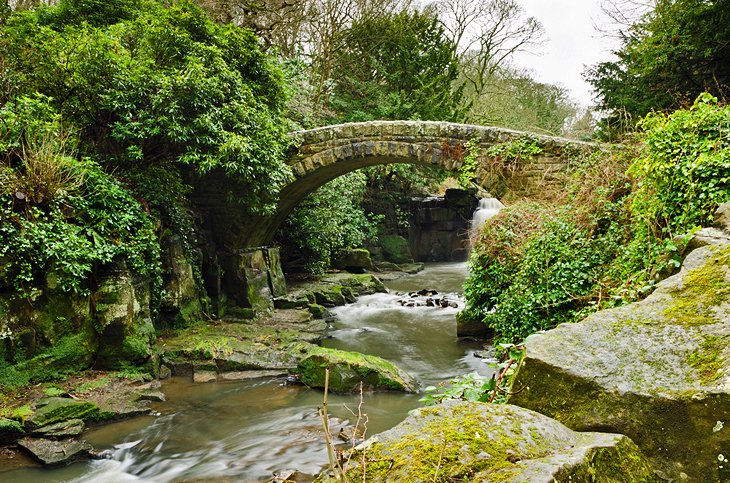 Jesmond Dene, a lovely dell in the northeast of Newcastle linked to Armstrong Park, is undoubtedly one of the most attractive city parks in England. A nature trail has been laid out in the park and takes visitors past the Old Mill, in operation since the mid-1700s. Near the entrance of the park is Millfield House, which provides a range of activities and information.
Also worth exploring is Gibside in Burnopfield, a forest garden considered one of the North's finest landscapes. Gibside also features a Palladian chapel, the Column of Liberty, and numerous easy walking paths. Another nearby National Trust property to explore is Derwentcote Steel Furnace, a fully operational 18th-century steel-making furnace.
Address: Red Walk, Jesmond Dene, Newcastle upon Tyne
Official site: www.jesmonddene.org.uk
14. Don't Forget Gateshead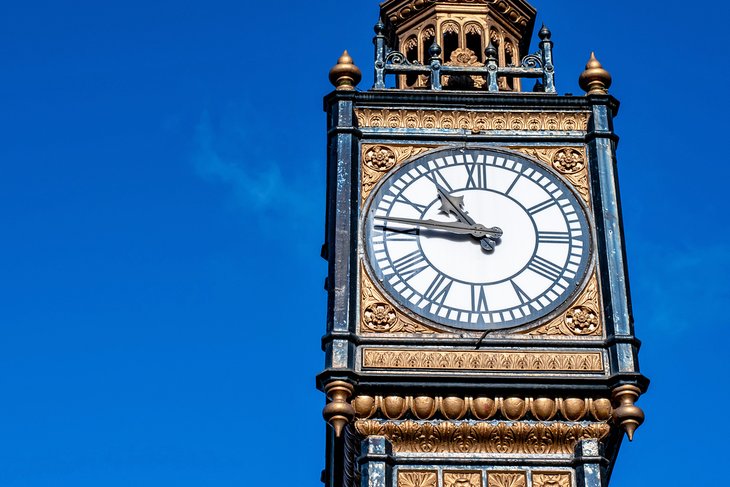 Connected to Newcastle by seven bridges, including the Millennium Bridge, the spectacularly designed pedestrian bridge that actually tilts to allow boat traffic through, Gateshead is well worth adding to your itinerary.
The town is well known for its iconic architecture, which includes the spectacular Sage Gateshead, a center for musical education, performance, and conferences; the famous Angel of the North, a huge steel sculpture of an angel designed by Antony Gormley that stands 66 feet tall with wings measuring 177 feet across; and the lovely 55-acre Saltwell Park, popular for its pleasant walks through gardens and woods, along with its boating lake and visitor center.
Also of interest to art enthusiasts is the Shipley Art Gallery, featuring a number of works from the old masters, contemporary crafts, silverware, glass, and pieces of local history.
Another must-visit Gateshead tourist attraction is the Baltic Centre for Contemporary Art. Sitting just steps away from the Millennium Bridge, the "Baltic," as it's known locally, is located within a refurbished old flour mill and features a variety of visiting exhibits from across the UK and internationally.
Map of Attractions & Things to Do in Newcastle upon Tyne
Newcastle upon Tyne, United Kingdom - Climate Chart
Average minimum and maximum temperatures for Newcastle upon Tyne, United Kingdom in °C
J
F
M
A
M
J
J
A
S
O
N
D

5

1

6

1

8

3

10

3

13

6

16

9

18

11

18

11

16

9

12

7

8

4

6

2

PlanetWare.com
Average minimum and maximum temperatures for Newcastle upon Tyne, United Kingdom in °F
J
F
M
A
M
J
J
A
S
O
N
D

41

34

42

34

46

37

50

38

56

43

61

48

65

52

65

52

60

48

54

44

47

39

43

36

PlanetWare.com
More Related Articles on PlanetWare.com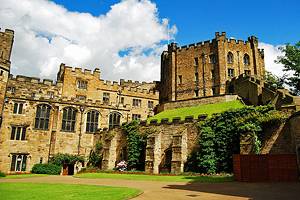 Great Newcastle Day Trips: A top-rated day trip from Newcastle can be enjoyed in the historic city of Durham, just 30 minutes' drive (or 15 minutes by train). Here, you'll find the country's most picturesque castle and cathedral, along with many perfectly preserved medieval buildings to explore (the delightful Beamish Living Museum is located on the way to Durham, too, and is well worth a visit). Just an hour south by train, the city of York is famous for its beautiful Minster, along with the famous winding alleys and laneways known as the Shambles. And just a little farther south, you'll find yourself in Leeds, a city known for its shopping, museums, and art galleries.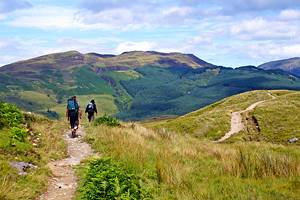 Bonnie Scotland: From Newcastle, it's easy to see the best attractions in Scotland. The Scottish capital of Edinburgh should be on every bucket list, and in addition to its famous castle, it is home to the Queen's former yacht, now a great museum attraction. The port city of Glasgow is equally interesting and is popular for its many tourist attractions and proximity to the spectacular Loch Lomond region.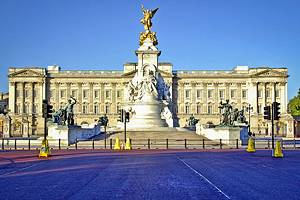 England Vacation Ideas: Make sure a few days in London are included in your UK travel itinerary, especially such attractions as Buckingham Palace and the awe-inspiring Tower of London. Not too far from London, the cities of Cambridge and Oxford should also be included for their incredible old colleges, museums, and delightful historic city centers. Romantic Bath is another must, and is well-known for its Georgian architecture and the splendidly preserved Roman baths after which it's named.