16 Top-Rated Attractions & Things to Do in Palo Alto, CA
Palo Alto is at the heart of innovation in Silicon Valley, bordering the southern end of San Francisco Bay. The illustrious combination of Stanford University and the booming tech industry has circled Palo Alto on the map as a cultural destination for tourists, pioneers, and some of the biggest technology firms in the world.
This influx of industry brings a lot of tech attractions and museums to Palo Alto. But the city also has plenty of things to do for outdoor lovers and cultural enthusiasts. Its proximity to the bay includes wildlife havens like Baylands Nature Preserve to the east. And to the west, the Santa Cruz Mountains offer redwood excursions and hiking trails.
Downtown Palo Alto features numerous places where the community tends to gather, including a weekly Saturday morning farmers market throughout the year. Connecting downtown to the campus, University Avenue is lined with local restaurants and shops, as well as the historic Stanford Theater that celebrates the Golden Age of Hollywood.
For details on the best places to visit, see our list of the top things to do in Palo Alto.
1. Stanford University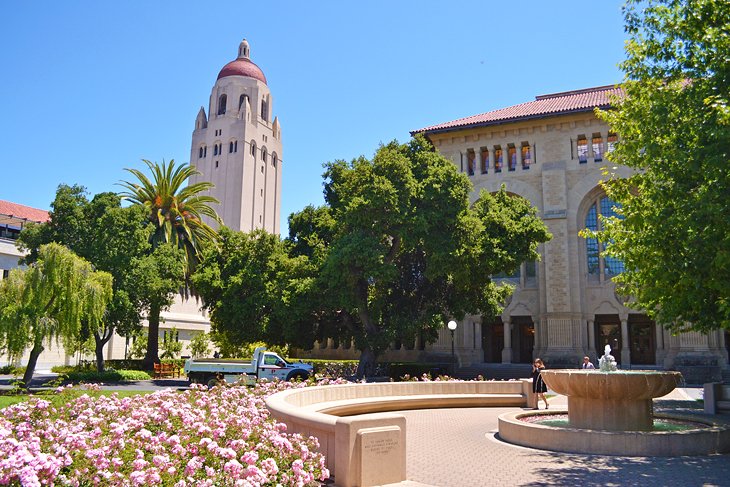 The prestigious reputation of Leland Stanford Junior University spans the globe, attracting students of the highest caliber from across the world. Better known as Stanford University, or the Farm, this private research facility has been a presence in Palo Alto since 1891.
The school receives approximately 50,000 undergraduate applicants every year with an acceptance rate lower than five percent. It is a high standard to be admitted–but that doesn't stop thousands of tourists from visiting the campus each year.
The Stanford campus is simply beautiful. The historic Main Quad is the central attraction, displaying California Mission Revival architecture with lush backdrops of the Santa Cruz Mountains. During the school year, students throng this central part of campus.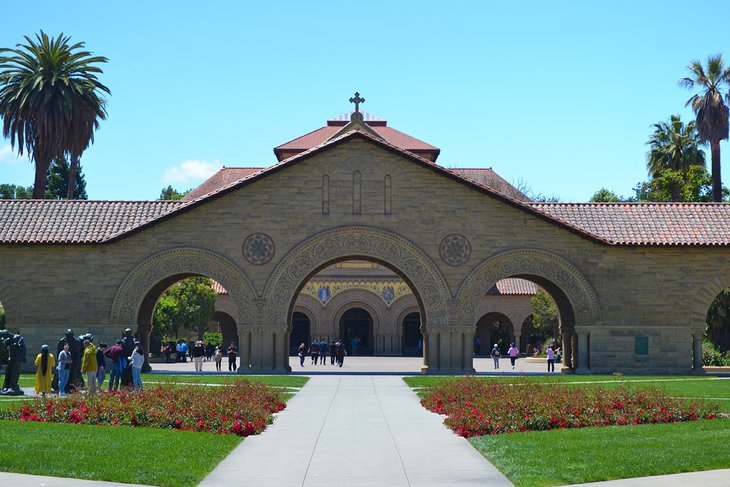 Other campus attractions stem from the Main Quad, including the towering 285-foot Hoover Tower on the horizon, named after the 31st president of the United States, Herbert Hoover, who graduated from Stanford in 1895. Visitors can take an elevator to the top of the tower for a bird's-eye view of campus.
Self-guided and student-led walking tours of the campus are available, including stops at other notable facilities such as the free-to-the-public Cantor Art Center and the Stanford Memorial Church.
The entire campus is laid out like a public park, laced with hiking and biking trails, as well as bountiful landscaped gardens, including a cactus-infused Arizona Garden. The Stanford Dish area is another popular spot on campus, well used by researchers and those looking for recreation.
Address: 450 Serra Mall, Stanford, California
Official site: https://www.stanford.edu/
2. Iris & B. Gerald Cantor Center for Visual Arts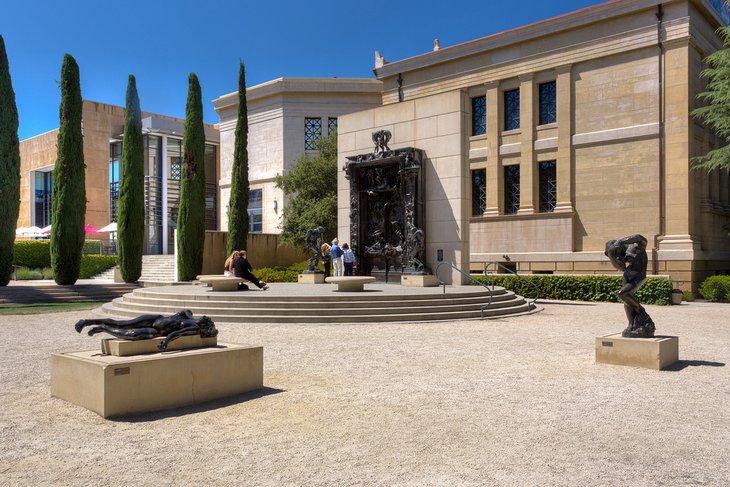 Cantor Arts Center is on the Stanford University campus with free admission and a world-class collection of art. It houses 24 galleries and over 38,000 pieces within its collection and regularly features rotating exhibits by international artists. The Cantor Arts Center is also home to a robust collection of Rodin bronze sculptures, many of which can be seen in the outdoor Rodin Sculpture Garden.
Plan to spend at least two hours touring the exhibits. Self-guided and docent-led tours are available. For 2022, the museum is closed on Mondays and Tuesdays. Tickets are free, but advance reservations are required to visit.
The Anderson Collection neighbors the Cantor Arts Center and offers a dense collection of 20th-century American art. The Anderson Collection also offers free admission.
Address: 328 Lomita Drive, Stanford, California
Official site: https://museum.stanford.edu/
3. The Stanford Shopping Center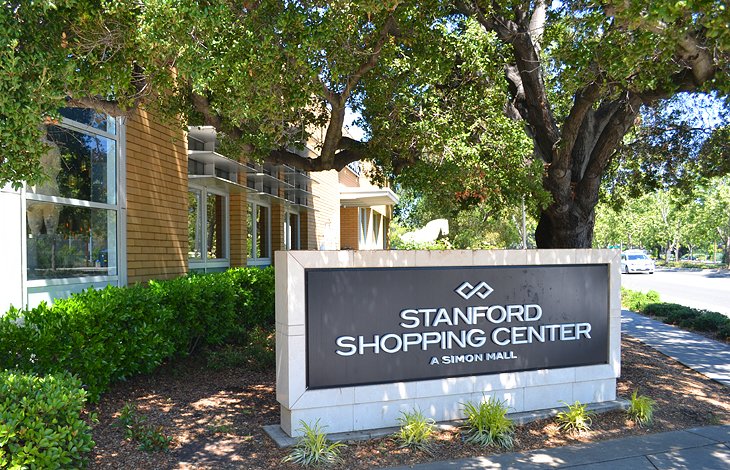 This shopping plaza is on the outskirts of the Stanford University campus. It's popular for window shopping, menu perusing, and a good dose of people watching. It also hosts weekly meetups; fashion shows; and sponsored events, including the annual Summer Jazz Series.
Fashion interests at the Stanford Shopping Center range from athletic casual to extravagant formal wear, including popular upscale clothing brands such as Neiman Marcus, Bloomingdale's, and Louis Vuitton.
Numerous restaurants offer fresh entrees at the shopping center, with new eateries opening every year. And much like the diverse shopping styles, restaurants at the Stanford Shopping Center range from casual to upscale and just about everything in between.
Address: 660 Stanford Shopping Center, Palo Alto, California
Official site: https://www.simon.com/mall/stanford-shopping-center
4. Baylands Nature Preserve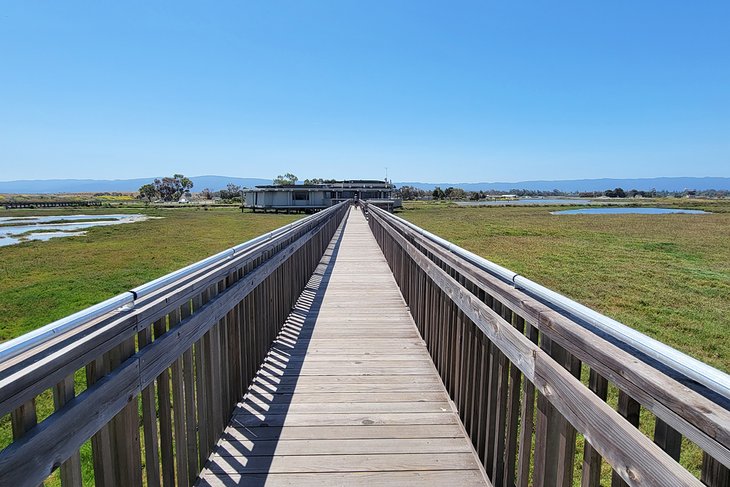 Baylands Nature Preserve encompasses nearly 2,000 acres of undisturbed marshland habitat next to East Palo Alto and the San Francisco Bay. This open space uncovers the true nature of the South Bay Area, providing an immediate disconnect from the hustle and bustle of Palo Alto and the surrounding cities.
The 15 miles of trails in the nature preserve are popular for hiking, running, and bicycling, and a nearby sailing station allows boats to get onto the water. Birders should bring binoculars or a telescope to get a better look at the abundant birdlife.
5. Elizabeth F. Gamble Garden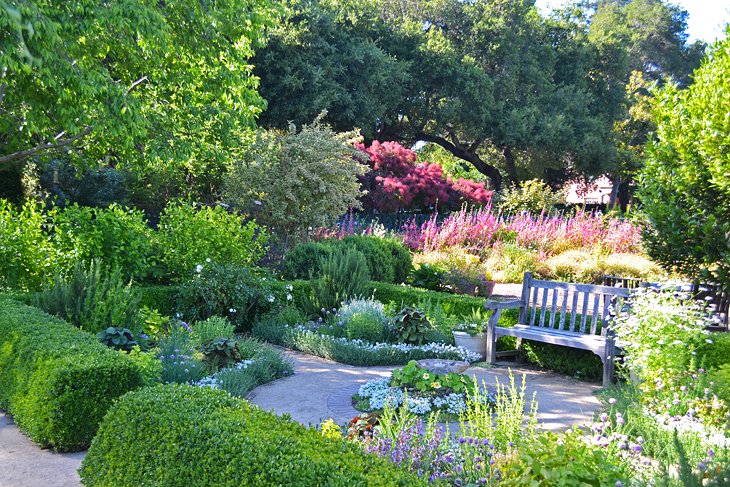 Gamble Garden is a free-admission public garden for the community to enjoy in the Old Palo Alto neighborhood. The 2.5 acres of gardens encourage visitors to take a break from technology to see what's in bloom.
The facility is on a historic property alongside the restored 1902 home of Elizabeth F. Gamble, granddaughter of Frances Gamble, the co-founder of Procter & Gamble. Visitors are encouraged to explore the property on their own, and numerous classes, events, and workshops take place each week.
Address: 1431 Waverley Street, Palo Alto, California
Official site: https://www.gamblegarden.org
6. Stanford Dish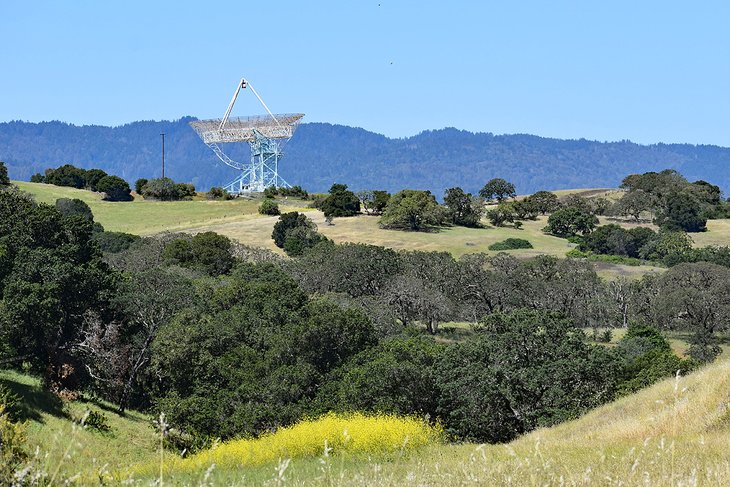 The Stanford Dish Area is the most popular spot on the Stanford campus for the public to explore. It's on the southwest side of campus, accessible from Junipero Serra Boulevard. An alternate access point is also off Alpine Road.
The namesake piece of equipment in this area is a radio telescope used for teaching and research purposes. However, the public generally visits because of the approximate 3.6-mile hiking trail that circles the astronomical instrument.
The trail spans this open environment with a moderate 500-foot elevation gain throughout. It's a route highly exposed to hot summer temperatures, and visitors will want to bring water and appropriate clothing. The entire hiking area is gated and is open from sunrise to sunset.
7. Hewlett Packard Garage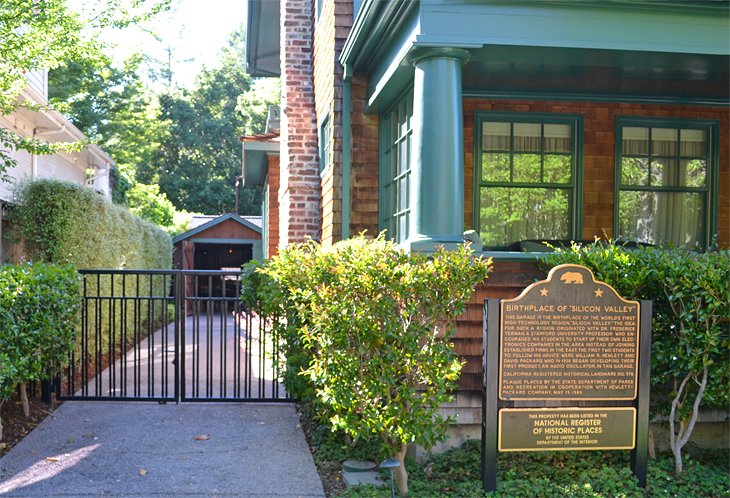 On a quiet, tree-lined residential neighborhood just south of downtown, this unassuming detached garage has been dubbed the Birthplace of Silicon Valley. Now on the National Register of Historic Places, this 12- by 18-foot shed was where technology pioneers, Bill Hewlett and Dave Packard, first began their now Fortune 500 company. The garage is on private property with limited tours available, and most visits entail a quick picture and the feeling of standing near where history was made.
Address: 367 Addison Avenue, Palo Alto, California
8. Stanford Theatre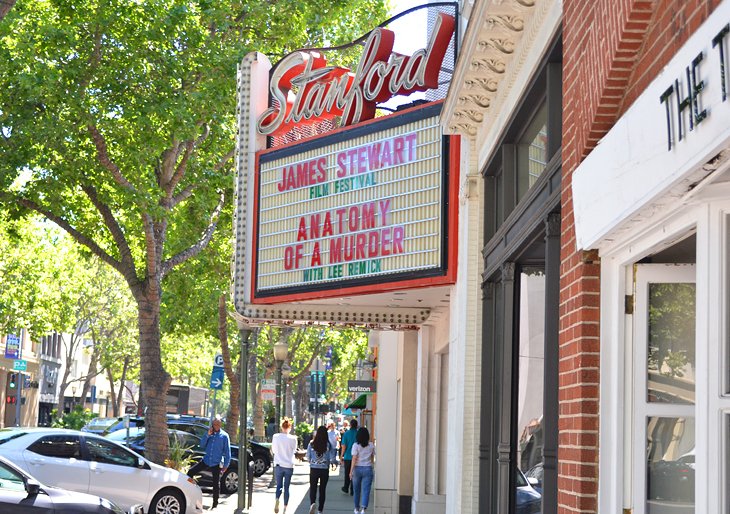 Stanford Theatre first opened in 1925 in downtown Palo Alto and spent nearly 40 years entertaining the community as Hollywood movies came to age. It received a restoration in 1987 by the David and Lucile Packard Foundation, bringing the theater back to its original Hollywood Golden Age grandeur, including the weekly lineup of movies.
Today, the Stanford Theater showcases movies from years past ranging back to the 20s and 30s, with the theater's Mighty Wurlitzer organ often playing during intermission. It's also home to several classic film festivals throughout the year, ranging from Hitchcock screenings to the "Best of Bogart."
The Stanford Theatre has recently facilitated several new upgrades to the antique theater, including an upgraded HVAC system. The theater expects to reopen by the end of fall 2022.
Address: 221 University Avenue, Palo Alto, California
Official site: https://stanfordtheatre.org/
9. Palo Alto Art Center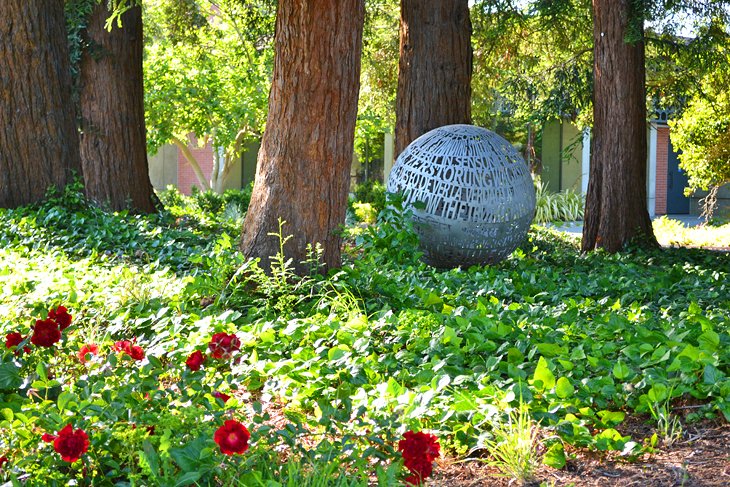 The Palo Alto Art Center features rotating displays of local and regional artwork. It's next to the Rinconada Public Library and expansive Rinconada Community Garden and has numerous art classes for children, teens, and adults. The Art Center also hosts summer camps for kids and teens.
The entire campus of the Art Center is filled with outdoor attractions, including a unique sculpture garden and events like the Great Glass Pumpkin Patch.
Address: 1313 Newell Road, Palo Alto, California
Official site: https://www.cityofpaloalto.org/gov/depts/csd/artcenter/
10. Palo Alto Farmers' Market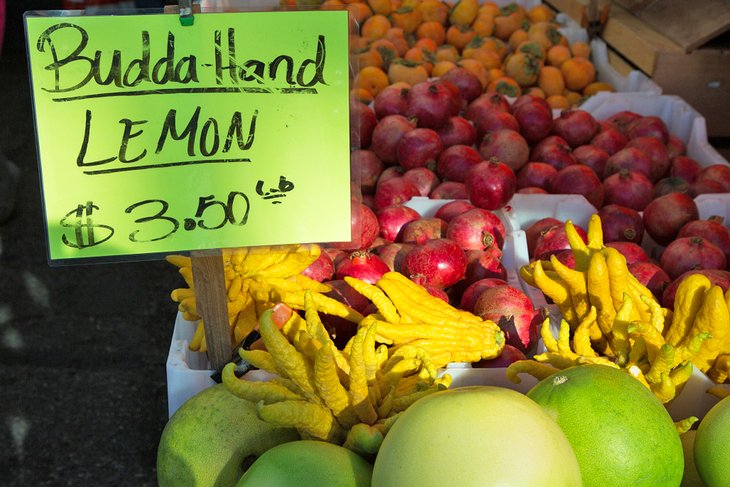 Among the many interests of downtown Palo Alto, the Saturday morning farmers market, operating year-round, provides the freshest taste. Seasonal items for sale include strawberries, blueberries, apples, fresh-baked bread, grass-fed meats, fresh picked wildflowers, and locally roasted coffee.
What makes this farmers' market unique is that it operates as a non-profit, raising money for a local senior citizen advocacy program. For even more fresh interests, Palo Alto's California Avenue Farmers' Market takes place every Sunday.
Address: 601-699 Gilman Street, Palo Alto, California
Official site: https://www.pafarmersmarket.org/
11. The Museum of American Heritage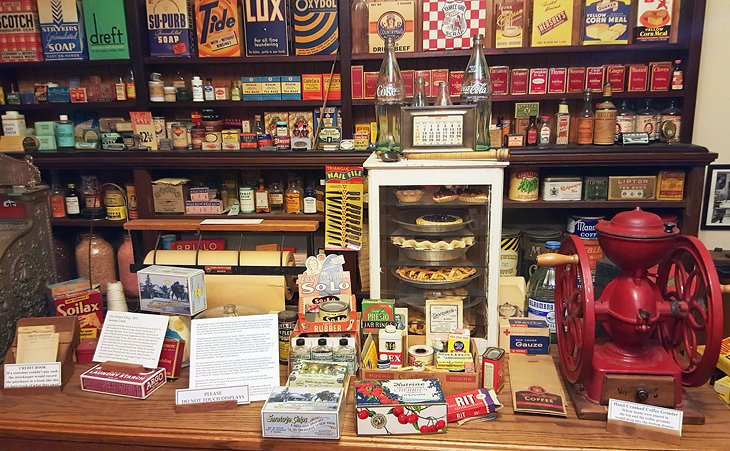 This extensive museum is within a century-old downtown home, and displays technology that has shaped the country for the last 200 years. The exterior of the museum is landscaped with generous horticulture, including the Ruth Bell Lane Memorial Garden, featuring a 1942 Victory Garden.
With a collection of over 5,000 artifacts, permanent exhibits at the museum include an early 20th-century kitchen, a 1920s general store, and a replica 1940s auto repair shop. Alongside permanent exhibits filled with numerous antiques, the museum also has regularly rotating exhibits on display.
The Museum of American Heritage hosts regular programs and events, including a summer concert series and the annual Vintage Vehicles and Family Festival. The Museum of American Heritage is open Friday through Sunday, free to the public, with a suggested five-dollar donation.
Address: 351 Homer Avenue, Palo Alto, California
Official site: http://www.moah.org/
12. Computer History Museum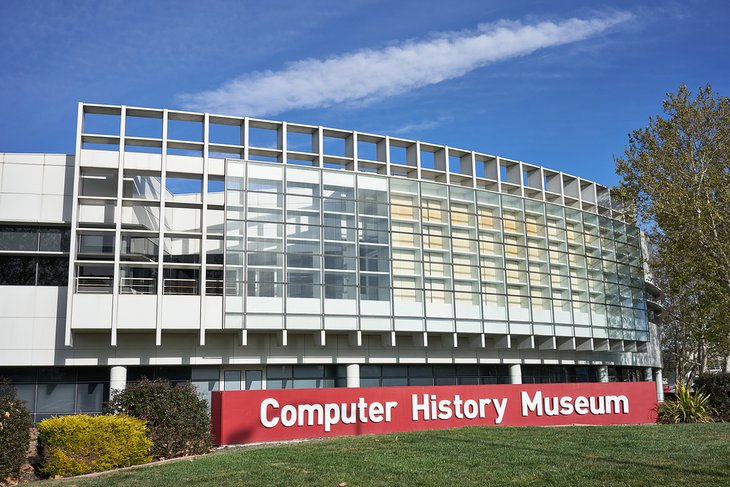 Near the luxurious Googleplex campus, the Computer History Museum tells the long saga of computing technology and how it has changed the world. The museum's primary exhibit, Revolution, details how technology has changed the way we live for the last 2,000 years. Autonomous vehicles are also on full display at the museum, with an opportunity for interested passengers to take a ride. Hosting numerous events and workshops, the Computer History Museum also offers classroom education for children, teens, and adults.
Address: 1401 N. Shoreline Boulevard, Mountain View, California
Official site: https://www.computerhistory.org
`13. Rinconada Park
Rinconada Park is across the street from the Palo Alto Center and is the city's second-oldest park. Throughout its 19 shaded acres are large redwood and oak trees, providing great places for picnics or an afternoon nap.
Rinconada is a favorite family park with hiking trails and numerous amenities to explore, including the popular Palo Alto Municipal Pool. The park also features tennis courts, playground equipment, and a Magic Forest.
14. Pearson-Arastradero Preserve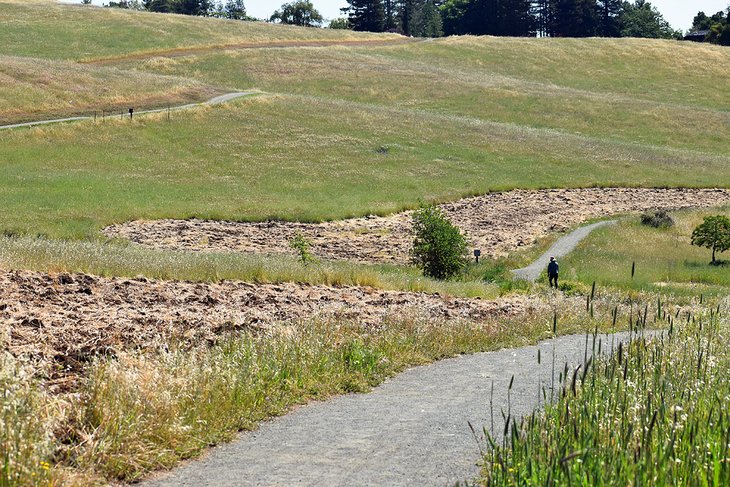 Pearson-Arastradero Preserve encompasses over 600 acres of woodlands, grasslands, and a thriving riparian habitat south of the city, opposite Interstate 280. About 10 miles of multi-use trails span the preserve and are popular with hikers, cyclists, and horseback riders.
The preserve borders Los Altos Hills and Stanford University, with distant views of the San Francisco Bay. Fishing is popular within the preserve at Arastradero Lake, and wildlife is also abundant, with common sightings including deer, wild turkeys, and the occasional bobcat.
Address: 1530 Arastradero Road, Palo Alto, California
15. Rancho San Antonio County Park & Open Space Preserve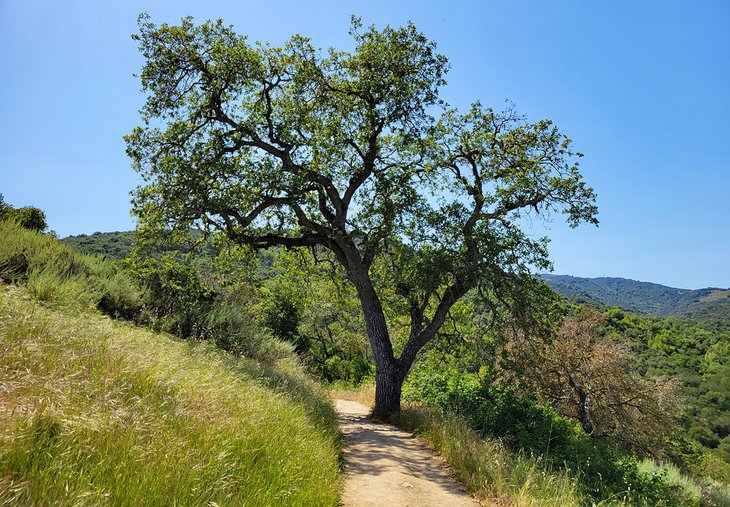 Rancho San Antonio is a sprawling public space southwest of Palo Alto, on the urban fringes of Sunnyvale and Cupertino. It's accessible with less than a 15-mile drive. This combination of county park and Open Space Preserve encompasses nearly 4,000 acres, with 25 miles of trails.
This massive expanse lends to big adventures, but Rancho San Antonio is also home to one of the best family-friendly hikes near Palo Alto. This hike to the historic Deer Hollow Farm is less than a two-mile round trip on either a bike path or mellow single-track trail. At the farm, kids and adults enjoy seeing the resident animals and touring the historic structures.
Longer hikes also await at Rancho San Antonio. The five-mile Wildcat Loop Trail is well-traversed, as are other trails like Rogue Valley Trail or High Meadow Trail. The 9.5-mile round trip hike to Black Mountain is one of the longest in the preserve, with approximately 500 feet of elevation gain.
16. Portola Redwoods State Park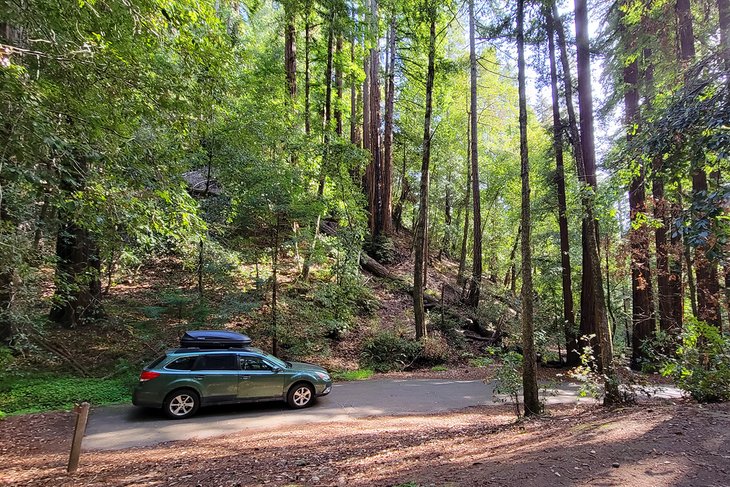 Portola Redwoods State Park is southwest of Palo Alto within the Santa Cruz Mountains, offering one of the best getaways from the hustle and bustle of the city. It's only a 20-mile drive to Portola from the heart of Palo Alto, but with a long and steep descent from the ridgeline into the park, expect the drive to take approximately 40 minutes.
This long drop into the park's 2,800 acres sets the scene for tranquility. It's noticeably quiet throughout the park, with sometimes only the hum of the forest reverberating from the big trees. This solitude is further found on the extensive network of hiking trails branching throughout the park.
Portola is also a popular spot to spend the night. The park has 55 family sites available. Very few of the sites are big enough for large camping vehicles, and the road to the state park isn't accommodating for big rigs either. Potable water, flushing restrooms, and coin-operated showers are available.
Where to Stay in Palo Alto, California for Sightseeing
Luxury Hotels:
One of the most luxurious stays in Silicon Valley is at The Clement Palo

Alto

The overnight rate for this stylish hotel covers every aspect of a stay, including every meal and drink, many of which can be ordered as room service. Alongside an all-inclusive experience, the NorCal luxury vibe of the hotel makes it easy to relax. Other opulent amenities include a rooftop pool with cabanas and a knowledgeable concierge to make the most out of visiting.
At the center of downtown Palo Alto, the Nobu Hotel Palo

Alto

offers a luxurious stay with a blend of Japanese and Northern California aesthetics. Every guest room and suite at the hotel provides a tranquil environment with a simple yet decadent design and airy feel. The 7th and 8th floors of the hotel offer unique Ryokan rooms and suites with added privacy and personal butler service. On the ground floor of the hotel, the Nobu Restaurant attracts fine-dining connoisseurs from across the city.
In downtown Palo Alto, El Prado

Hotel

provides an oasis in the urban environment. Visiting the hotel feels like staying in another country, thanks to the Spanish-inspired architecture and courtyard surrounded by a botanical bounty. All 62 boutique rooms at the hotel also offer a feeling of escapism, with plush furnishings and French doors that open onto stunning balconies. Other notable features of the hotel include a popular tapas lounge and a beautiful two-story solarium for casual lounging.
Mid-Range Hotels:
Southeast of downtown off Highway 82, The Zen

Hotel

offers a comfortable stay for a moderate price. The hotel's location lends easy access to all things Silicon Valley, including local businesses, downtown attractions, and the great outdoors. Rooms at The Zen Hotel range from deluxe rooms to suites, all with a subtle yet eye-catching Asian minimalist design. Other notable amenities at the hotel include free, guaranteed fast internet, a complimentary hot breakfast buffet, and welcome snacks.
For another peaceful respite with a moderate rate, Dinah's Garden

Hotel

offers beautifully landscaped grounds and well-appointed guest rooms. Koi ponds and tropical gardens line the elegant outdoor pool area, and much of these vibrant aesthetics also flow throughout the hotel. The rooms themselves are uniquely decorated and feel far from the ordinary hotel room. Guests at Dinah's Garden Hotel also enjoy a full-service poolside restaurant, complimentary Wi-Fi, and accessible public transportation.
Tucked next to Matadero Creek near Midtown, Creekside Inn - A Greystone

Hotel

offers an escape from the hustle and bustle of the surrounding city. This charming boutique hotel offers standard and deluxe rooms alongside various suites. Each overnight accommodation ensures a good night's rest with plush bedding, soundproof walls, and soothing decor. Every room also comes with coffee makers, extended cable packages, and plush bathrobes. Guests also enjoy the hotel's heated pool, landscaped grounds, and adjacent Cibo Restaurant.
Budget Hotels:
Budget hotels aren't easy to come by in Palo Alto, but for those looking to save a little on a place to stay, the Travelodge by Wyndham Palo Alto Silicon

Valley

is worth checking out. It has a favorable location near midtown and is less than two miles from the Stanford University campus. The hotel has recently undergone a remodel of every room, which adds to its comfort and style. Every room comes with coffee makers, cable TV with HBO, and fast Wi-Fi. Larger family rooms are available that sleep up to five adults.
Best Time to Visit Palo Alto, CA - Historical Climate Averages
Average minimum and maximum temperatures for Palo Alto, CA in °C
J
F
M
A
M
J
J
A
S
O
N
D

14

4

17

6

18

8

21

8

23

11

25

13

26

14

26

14

26

13

23

10

18

7

14

4

PlanetWare.com
Average monthly precipitation totals for Palo Alto, CA in mm.

82

81

67

23

9

3

1

2

5

22

47

59
More Related Articles on PlanetWare.com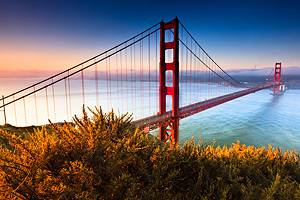 More to Explore in the Bay Area: The urban hub of the Bay Area and Silicon Valley, San Jose is the third largest city in California and is filled with fun things to do. No trip to the Bay Area is complete without visiting San Francisco and its many bayfront attractions.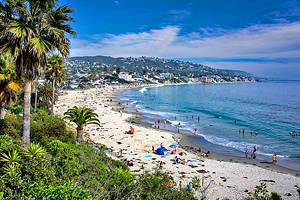 California Coastal Attractions: The best beaches of California all deliver on postcard aesthetics. Along the Central Coast of California, 90 miles south of Palo Alto, the inviting ocean environment of Monterey invites international tourism with attractions like Monterey Bay Aquarium. Farther south of Monterey, the rugged and wild coast of Big Sur highlights the dramatic nature of the Santa Lucia Mountains meeting the Pacific Ocean.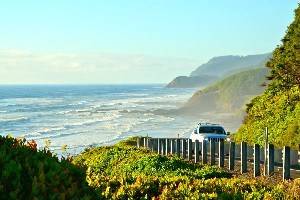 California Road Trip: Many of the best West Coast road trips tour throughout the state of California, connecting the sprawling coastline with dramatic natural features like rivers, mountains, and a few active volcanoes. For more attractions to add to the itinerary, the best places to visit in California all offer an experience above the ordinary. For a more unique California vacation, our guide to California Off-the-Beaten-Path highlights some of the lesser-known gems of the state.