14 Best Places to Visit in August
Once the dog days of summer roll around, wanderlust sets in, and most travelers are eager to get out of town for a change of scenery. August is the perfect time to take one last vacation before fall. The month brings countless cultural festivals, wildlife viewing opportunities, amazing sightseeing weather, and unique things to do around destinations worldwide.
Mexico is one of the best places to visit in August, when you can swim with the world's largest sharks off the coast of Playa del Carmen. Tourists can also watch thousands of exotic animals kick up dust on the Serengeti plains during the Great Migration. Or, devote your August vacation to some of mankind's most exciting artistic and cultural events, like the Edinburgh Fringe Festival, Dubrovnik Summer Festival, or the Flower Carpet in Brussels.
For more ideas on your late summer getaway, check out our list of the best places to visit in August.
1. Brussels, Belgium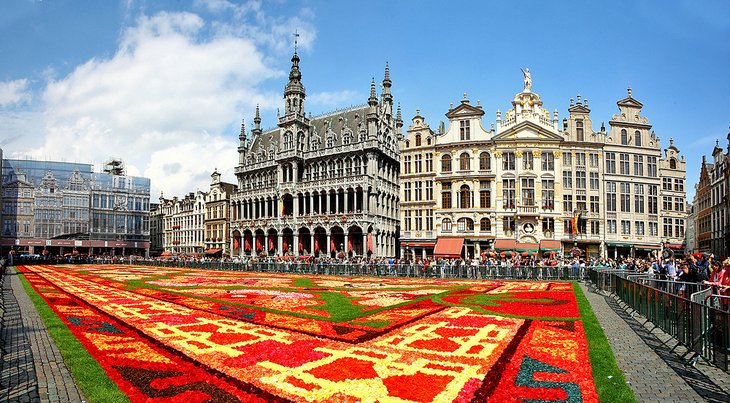 If you're looking for a place to visit in August, and it happens to be an even-numbered year, head to Brussels. That's when the grounds of the Grand-Place get covered with a massive patterned carpet made entirely of flowers.
Around one million begonias comprise the legendary Flower Carpet attraction, which stretches 70 meters long and 24 meters wide. Amazingly, the design is created in less than eight hours by around 100 volunteers. Reserve tickets ahead of your trip to get the best view from City Hall.
Extend your trip to go sightseeing around the other top tourist attractions in Brussels. Visit the Saint-Michel Cathedral, an austere Gothic church that traces its history back almost 800 years. Learn about Belgium's cartoon heritage at the Comic Strip Center.
The beautiful August weather also makes it mandatory for tourists to spend a day at the Parc du Cinquantenaire.
Official site: www.flowercarpet.brussels/en
2. Playa del Carmen, Mexico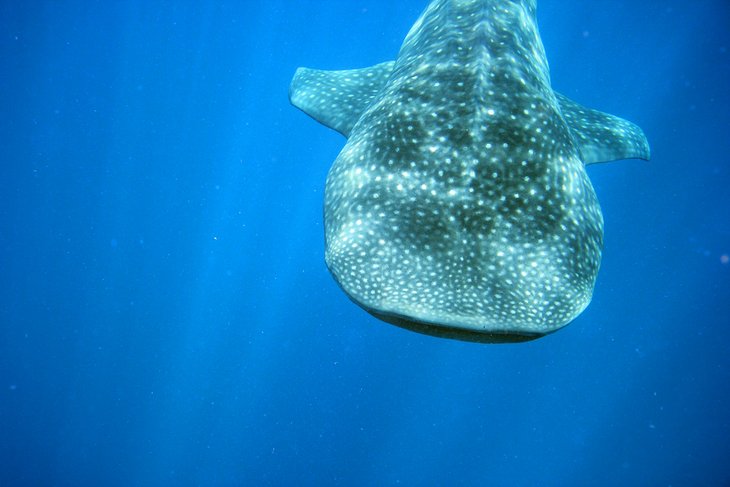 August is prime time for an underwater adventure swimming with whale sharks off the coast of Playa del Carmen. Guides will pick you up from your resort in the morning and take you on a seven-hour excursion out to sea to snorkel in the ocean with the world's largest sharks, which stretch up to 19 meters long and weigh an average of 54,000 kilograms. Between their size and their mystique (scientists know almost nothing about whale shark reproduction), these gentle giants will leave you astounded.
This endangered species might not be around forever, so don't hesitate in checking this otherworldly experience off your bucket list.
Accommodation: Top-Rated Resorts in Playa del Carmen
3. Dubrovnik, Croatia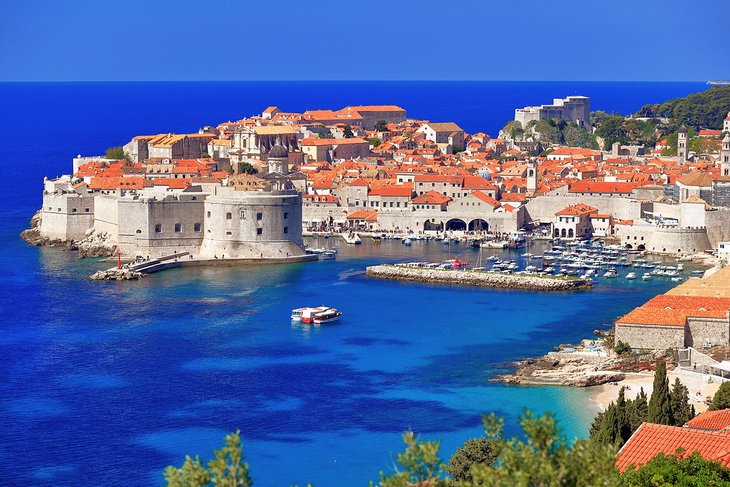 Croatia beckons culture buffs to the "pearl of the Adriatic" this time of year for its annual Dubrovnik Summer Festival, which starts in July and runs through Aug. 25. The event is the largest cultural celebration in the country and features a lively schedule of classical music performances, opera, ballet recitals, and drama in more than 70 open-air venues. This riveting event makes it well worth enduring the heat and crowds of Dubrovnik this time of year.
While in Dubrovnik, be sure to explore the city's Old Town. The UNESCO World Heritage site served as the location for King's Landing in HBO's award-winning TV series, Game of Thrones. Get a gorgeous view of this area, along with other attractions in Dubrovnik, from the city's popular cable car.
4. Masai Mara National Reserve, Kenya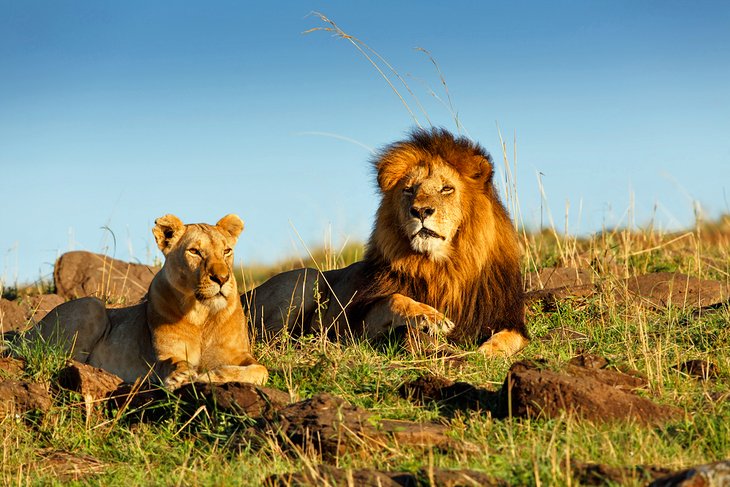 From late July through August, Kenya's Masai Mara National Reserve serves as the stomping grounds for one of the world's most spectacular natural events: the Great Migration. Massive groups of Thomson's gazelles, topi, elands, zebras, and more than a million wildebeest make their way north across vast expanses of the Serengeti plains in search of fresh water and pasture.
The migration often bottlenecks at the Masai Mara's 15-plus river crossings, giving tourists front-row seats to amazing wildlife action. However, you'll need a bit of luck to find yourself at the right location and the right time to witness the migration. Give yourself plenty of time and consider staying at various locations throughout the park to increase your chances of seeing the migration up close.
5. Edinburgh, Scotland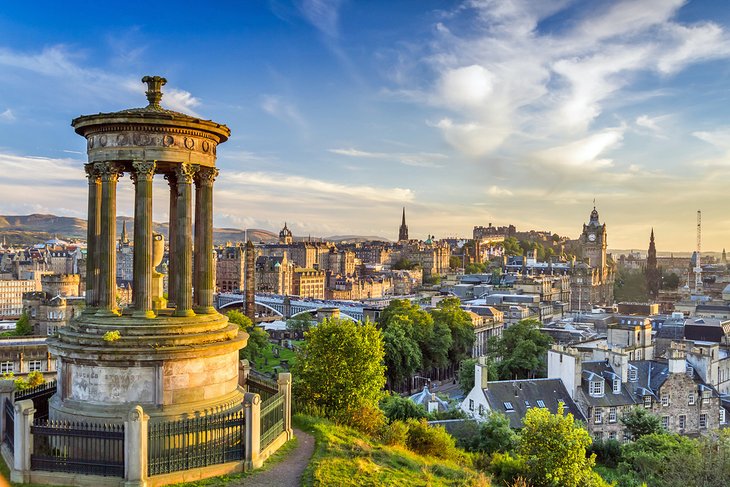 While there's never a bad time to visit Edinburgh (one of the prettiest cities in the UK), August is a particularly lively month in the Scottish capital. That's when the world-famous Edinburgh Fringe Festival brings a sweeping array of live music, comedy, dance recitals, circus stunts, opera, cabaret, and other cultural events to the city for almost the entire month. It's reputed to be the world's largest arts festivals, with more than 56,000 performances across 300 venues in Edinburgh. No matter what type of entertainment you're looking for, you can probably find it at this festival.
The Royal Edinburgh Military Tattoo festival also runs throughout much of the month of August. No, it's not a celebration of body art - the event focuses on traditional Scottish military events. Expect ceremonies of drumming, bagpipes, and fireworks outside one of the top tourist attractions in Edinburgh, Edinburgh Castle.
6. Newfoundland and Labrador, Canada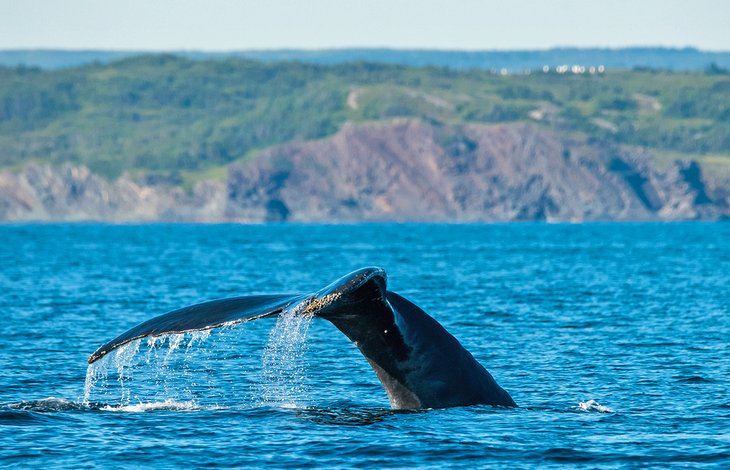 Every August, around 10,000 humpback whales migrate along the coast of Canada's easternmost province, Newfoundland and Labrador. The best way to see them, along with the 21 other species of whales and dolphins in the area this time of year, is on whale-watching boat trips out at sea. Guides know exactly where to look to find the creatures.
For an even more intimate experience, consider heading out on a sea kayak with an experienced guide who will help you get up close to whales and icebergs. Lucky landlubbing tourists might also spot the majestic creatures splash their tails in the ocean from coastline viewing sites, like Cape Spear, St. Anthony, Cape Race, White Bay, Witless Bay, or Twillingate.
Whale watching is just the beginning of the attractions in Newfoundland and Labrador in August. Check out the cosmos from professional viewing equipment during the Night Sky Celebrations at Terra Nova National Park, which typically occur late in the month.
Join the crowd of 50,000 spectators to cheer on the rowers in the Royal St. John's Regatta, which typically takes place on the first Wednesday in August.
7. Zambia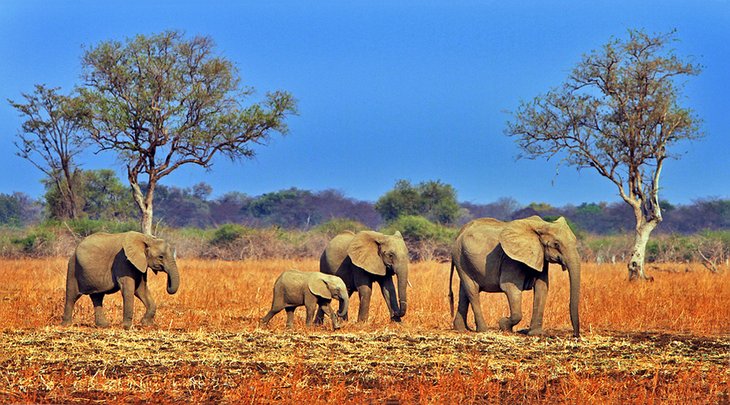 August falls smack in the middle of dry season in Zambia, making the landlocked East African country an awesome destination for a wildlife-focused end-of-summer vacation. Plus, the weather is pleasant for outdoor activities. Temperatures in Zambia in August generally range from 10 degrees Celsius in the morning to afternoon highs of 23 degrees Celsius.
For an epic safari, head to the grassy plains and dense woodlands of South Luangwa National Park. Locally nicknamed "the South Park," this impressive wildlife reserve is home to four of the Big Five game animals, including lions, buffalo, leopards, and elephants (poachers have unfortunately decimated the park's rhino populations).
You can also spot an array of antelope, zebra, spotted hyena, giraffes, wildebeest, and other creatures as you travel through the mesmerizing topography of the expansive park, which is around three times as large as the United Kingdom.
It's worth spending the night at a camp in South Luangwa National Park. Not only will you be able to head out on safari at dawn when the animals are most active, you can also go stargazing and see the shimmering Milky Way in a deeply dark sky that's been untouched by light pollution.
8. Iceland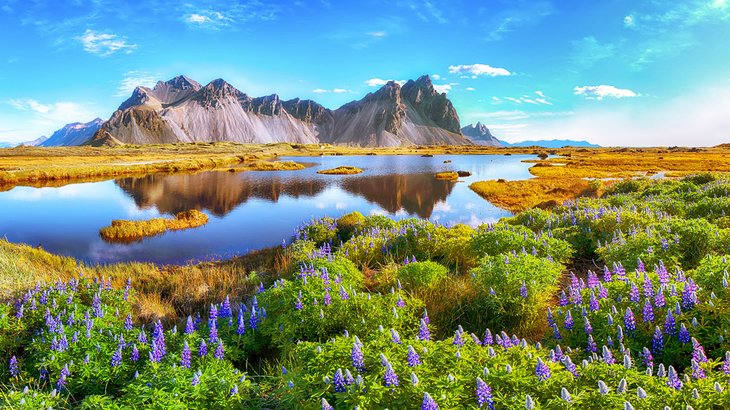 While it's just a month too early for the top Northern Lights viewing opportunities, August is still one of the best (and warmest!) months to visit Iceland. The beloved destination's near endless sunlight at the end of summer gives tourists lots of extra daylight to explore its magnificent nature.
Take a road trip around the Golden Circle to see some of the top attractions in Iceland, including the Strokkur Geysir; Thingvellir National Park; and the astounding Gullfoss Waterfall, which surges with an average of 140 cubic meters of water every second during the summer. Then, take advantage of the season to visit Myrdalsjökull Glacier Park, a rugged glacial area with volcanoes and hot springs that can only be visited during the summer.
No trip to the "Land of Fire and Ice" is complete without a soak in the famous Blue Lagoon. August is high season, though, so make sure to book your tickets well in advance.
Accommodation: Top-Rated Resorts in Iceland
9. Papua New Guinea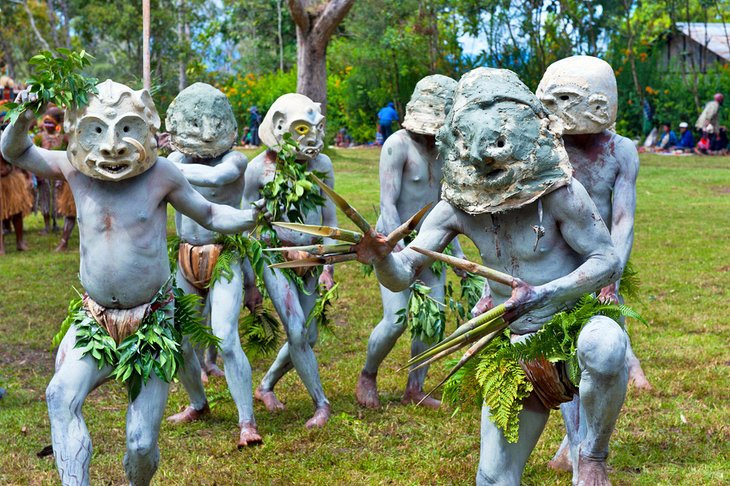 Want to put your trekking skills to the test this August? Fly to Papua New Guinea and embark on the Kokoda Track, a trail that was once the site of a grizzly World War II battle. While the 100-kilometer trail is always a muddy challenge, it's much safer and easier to take on during the dry season, which runs from about May through October.
Hiking the Kokoda Track alone isn't recommended, so plan to choose a tour operator and go with a group. You'll be trekking single file along the winding historic route six to eight hours a day for between four and 12 days, depending on your speed, endurance, rest time, and itinerary. Along the way, you'll scale mountains, tackle steep cliffs, wade through rivers, and journey through lush jungle vegetation. The challenging, yet rewarding experience will stick with you as one of the most memorable trips of your life.
10. Sitka, Alaska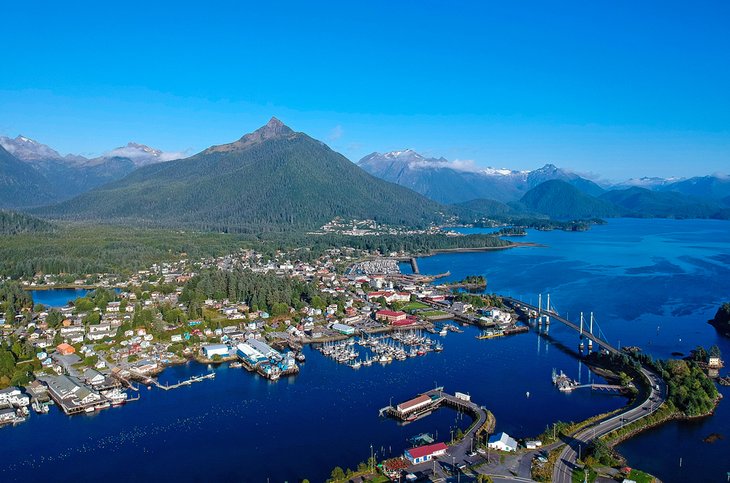 August is prime time to visit Sitka, one of Alaska's prettiest seaside towns. Its remote location on Baranof Island (only accessible by flight or ferry) has allowed for wildlife to thrive - and the late summer weather lends itself to spending all day in the great outdoors.
Venture just outside of town to see one of the area's most interesting creatures: brown bears. They congregate in Redoubt Bay, about 15 miles south of Sitka, to feed during the salmon run from July through September. Tourists can also see whales, sea otters, and seals in this glacial-carved saltwater inlet. Don't forget your binoculars - bald eagles can often be spotted in the forested hillsides.
11. Medellín, Colombia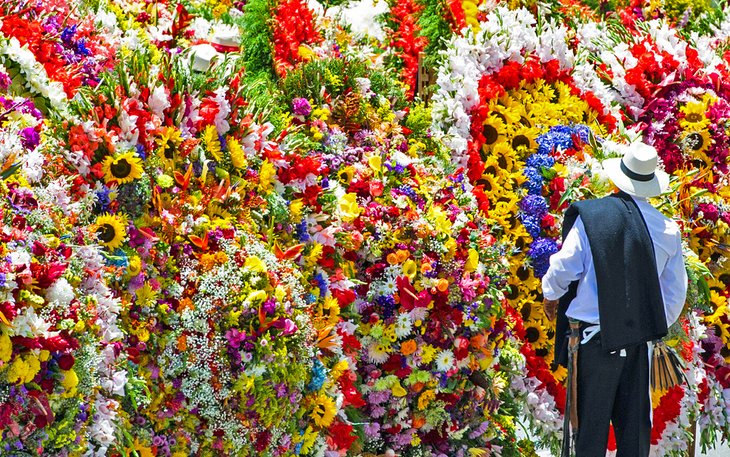 Brussels isn't the only place to see a flower show in August - Medellín throws its own blossom bash, Feria de las Flores (Festival of the Flowers), that month. The multi-day celebration is filled with parades of flower-covered floats and revelers, nature-inspired crafts, streets lined by floral arrangements, and live music at the city's top venues.
Tourists can also see massive sculptures made of technicolor blooms in public squares. Recent years have included a peacock with outstretched feathers, butterflies floating in the air, and mesmerizing outdoor carpets made entirely of fresh flowers.
After you're done enjoying the flower festival, try some of the other top tourist attractions and things to do in Medellin. Get a bird's-eye view of the city from the Medellin Metrocable (Line L lands you at Arvi Park, a relaxing outdoor escape). Ride the quirky outdoor escalators through Comuna 13 to see colorful street art. And take a day trip 90 minutes away to Guatapé, a beautiful area with a hotel-lined lake, a monolithic rock formation, and spectacular views.
Accommodation: Where to Stay in Medellin
12. Ifugao, Philippines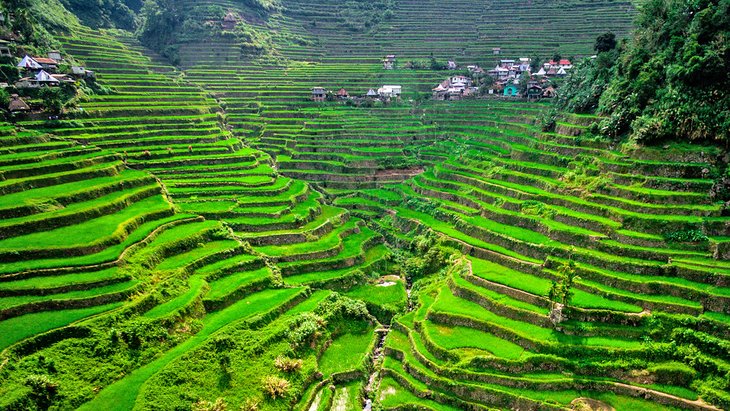 The Philippine province of Ifugao is green as far as the eye can see in August. The seasonal rains this time of year make the 2,000-year-old terraced rice paddies in the Cordillera region lush and verdant, creating a spectacular sight for tourists.
The paddies are impressive - not only are the hand-carved terraces visually striking, their length could span halfway around the circumference of the Earth if stretched end to end. Travelers often refer to them as the "Eighth Wonder of the World."
While there are around 50 rice terraces in the area, five clusters have earned status as UNESCO World Heritage Sites: Nagacadan, Batad, Bangaan, Mayoyao, and Hungduan. You can't go wrong visiting any of those attractions, or the perpetually popular Banaue Rice Terraces, considered to be one of the Philippines' National Cultural Treasures.
13. Lake Saimaa, Finland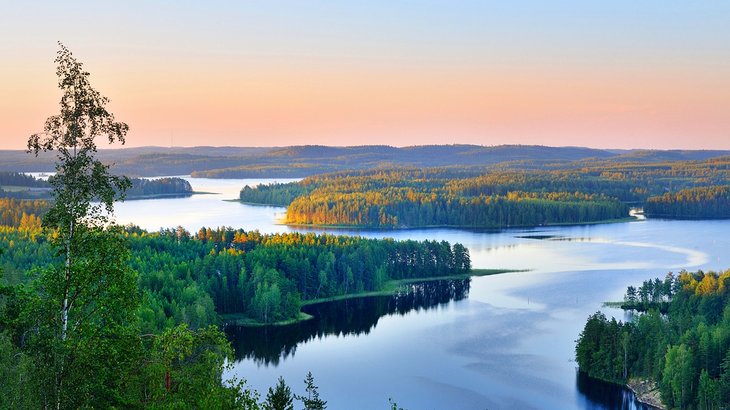 Long sunny days and warm temperatures make Finland's Lake Saimaa one of the best places to visit in August. The weather is perfect for taking a wildlife watching cruise to search for the famous Saimaa ringed seal, one of the world's most endangered seals. Only around 400 live in the lake, so you may need to spend a few hours on the water before spotting one. Look out for an array of birds, including majestic ospreys, on your cruise, as well.
Wildlife watching is just the beginning of things you can do around Lake Saimaa in August. You could also take a stand up paddleboard yoga class, go hiking in Linnansaari National Park, and learn to make traditional pasties with rice filling and rye crust at Okkola's Karelian Pie Workshop. After a day of activities and sightseeing, relax in a sauna then take a splash in the lake—it's an invigorating wellness experience.
Read More: Top-Rated Attractions & Places to Visit in Finland
14. St. Lucia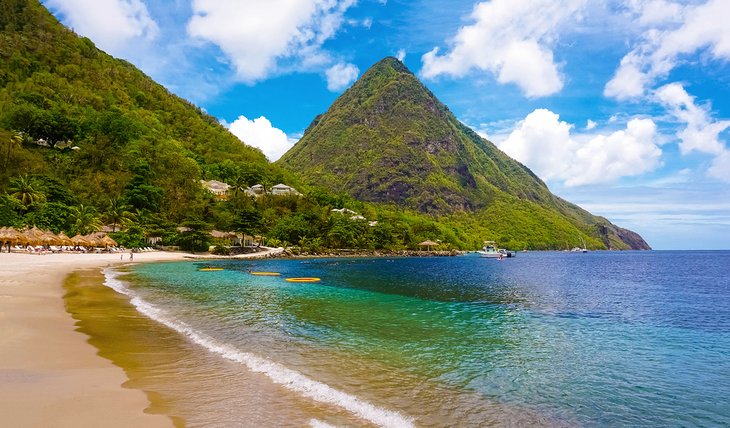 If you're looking for an unforgettable natural experience, head to St. Lucia just after the full moon in August. That's when the annual coral spawning occurs, and the ocean fills with multi-colored eggs from the reefs, almost like an underwater snowfall. Scuba divers are treated to the best views of the spectacle, but you can also get a sense of it from the surface of the water.
August tends to be the hottest time of year in St. Lucia, so be sure to spend time enjoying the Caribbean island's stunning beaches, hiking to waterfalls, and taking mud baths at Sulphur Springs.
Accommodation: Top-Rated Resorts in St. Lucia
Read More: Top-Rated Tourist Attractions in St. Lucia