12 Best Small Towns in Tennessee
From the mountains in the east to the Mississippi on its western flank, Tennessee is blessed with communities that have all the essential ingredients, plus the extra zest that make them best. Our list includes the oldest town in Tennessee, as well as towns on the National Register of Historic Places. It has towns described as peaceful, picturesque, cute, and quaint.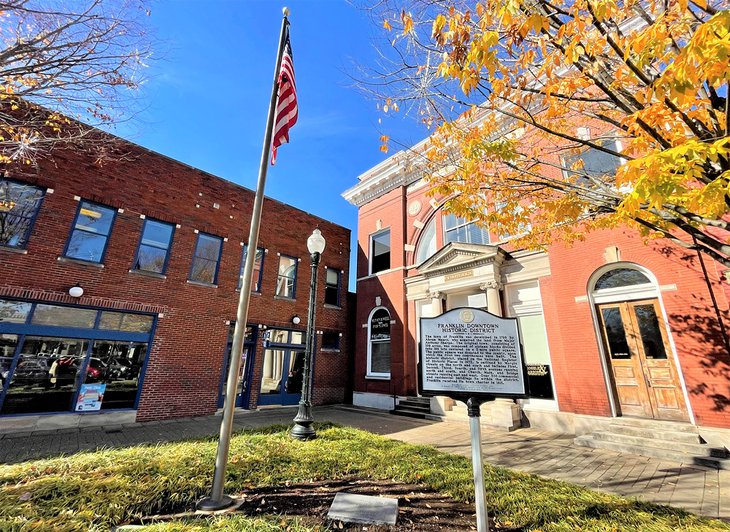 The factors that put a small town in the category of the best are all the reasons you would want to visit a town–not just once, but again and again. The best towns are ones that look good and make you feel at home. They're easy to access and not difficult to get around. Without trying, you can find interesting things to see, fun things to do, and experiences that result in happy memories.
If you've visited the big cities in Tennessee such as Nashville, Memphis, Knoxville, and Chattanooga, it's time to slow down and discover the details that make us pay attention to small towns. Zero in on the best of Tennessee's compact urban delights with out list of the best small towns in Tennessee.
1. Franklin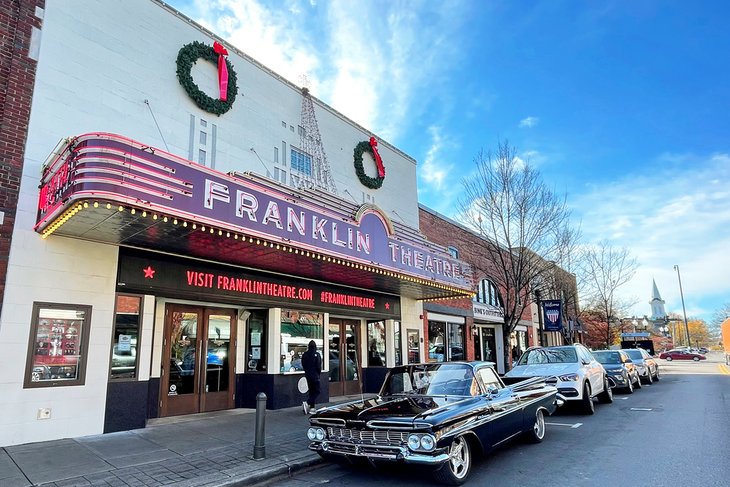 Franklin, named for Benjamin Franklin and located 20 miles south of Nashville, has all the attributes that make it a small town worthy of more than a double-take. It's not just due to Franklin being founded in 1799, having four National Register historic districts, and seven local historic districts. It's the spirits you're primed to encounter on a ghost tour of one of the old plantation houses dating back to the Civil War. It's the celebrities that you might see because Franklin and the nearby hamlet of Leipers Fork is where they live and play.
Some things you can only experience in Franklin. Book your overnight stay at a former recording studio. Dark Horse, a 10-acre spread on Old Charlotte Pike Road, has recorded Keith Urban, Taylor Swift, and Carrie Underwood. Head to the historic district; grab a cuppa joe; and people watch, shop, and dine.
Catch a show at the Franklin Theatre. Hang out at The Factory, a renovated multi-purpose complex with the best sculpture in artsy Franklin greeting you upon arrival. Meet Rusty Mechanism, a 20-foot-high man, made in Franklin of recycled metal parts, including a heart of gold.
Read More: Top-Rated Things to Do in Franklin, TN
2. Gatlinburg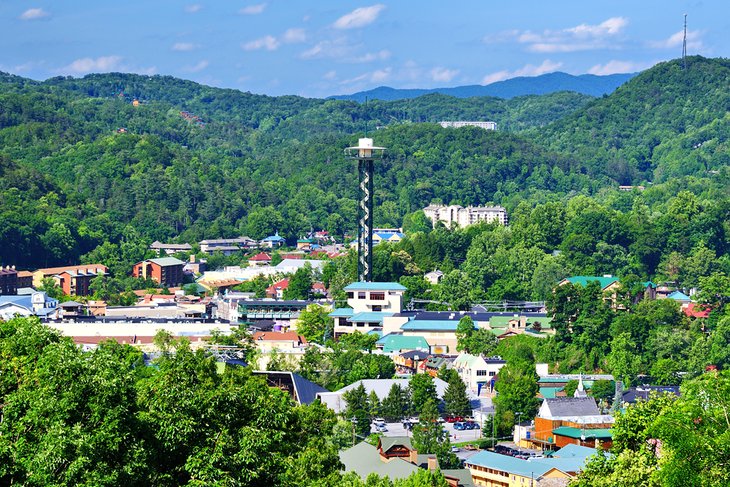 The reason why Gatlinburg is such a popular town is because there are so many great things to do. You might have your eye on hiking or camping in Great Smoky Mountains National Park, which surrounds the town but can't resist visiting the exciting tourist attractions off the downtown strip. Perhaps you've been waiting to ride the glass bottom boat in Ripley's Aquarium of the Smokies or can't wait to take the plunge on a white water rafting tour.
Adventure comes in all forms when visiting this bustling, yet intimate mountain town. There are multiple options to take a zipline down and a gondola up. Enjoy spectacular views of town and the mountains from elevated perches at Anakeesta, The Skywalk, Ober Gatlinburg, and the Space Needle.
If you thrive on the mountains, you will be rewarded with world-class scenery from the highest peaks of the Great Smoky Mountains, including Clingmans Dome on top of Old Smoky.
3. Jonesborough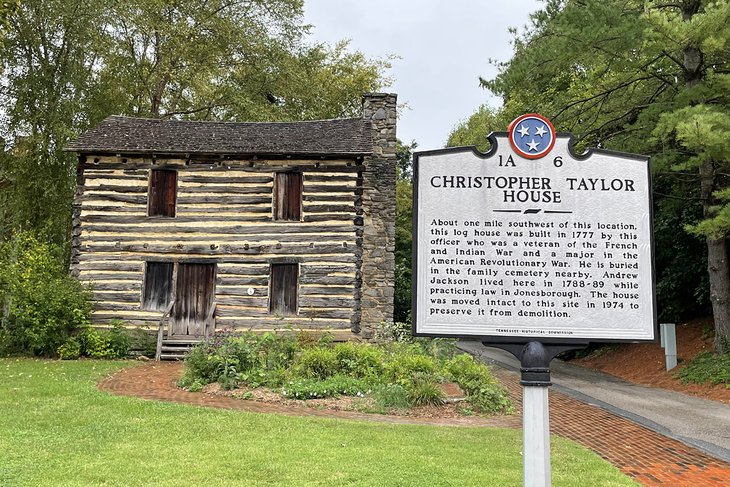 Jonesborough is so old, it was chartered before the State of Tennessee was inaugurated. Although not as ancient as the Appalachian Mountains that frame its horizon to the south, Jonesborough is a venerated survivor of U.S. social history. It has battled through the Cherokee-American War, American Revolution, and Civil War. This quaint hamlet celebrates a historic railroad and depot and its secret stop along the Underground Railroad.
Eight miles west of Johnson City, explore the charms of Tennessee's oldest town. Park your car and receive a few sightseeing tips from the friendly folks in the visitor center. Wander up and down the well-preserved Main Street to enjoy window shopping and read interpretative signs. Established in 1779, Jonesborough was the first town to be posted on the National Register as a designated historic district.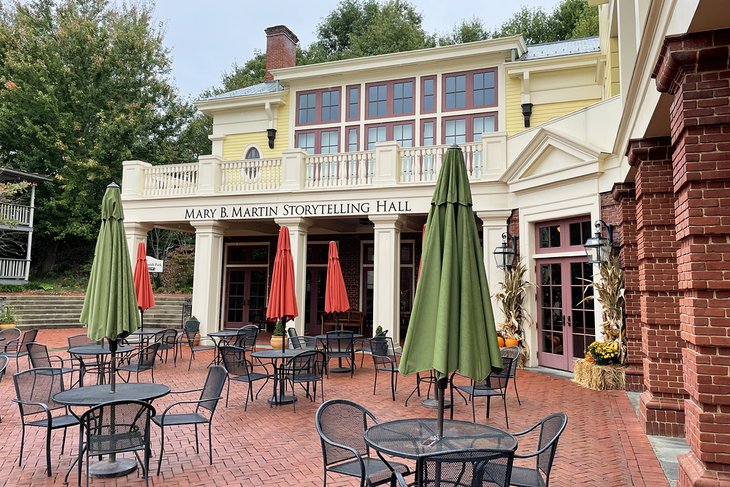 Jonesborough has lived long enough to tell a story or two, and hosts the International Storytelling Center. The center incorporates the historic Chester Inn, which first welcomed guests in 1797. Experience a live storytelling event and browse the selection of gifts in the store.
Farther up Main Street, drop into the former home of Elihu Embree, who published the first U.S. newspaper on the abolition of slavery. Nearby, railway buffs will want to visit the Chuckey Railroad Depot Museum.
4. Townsend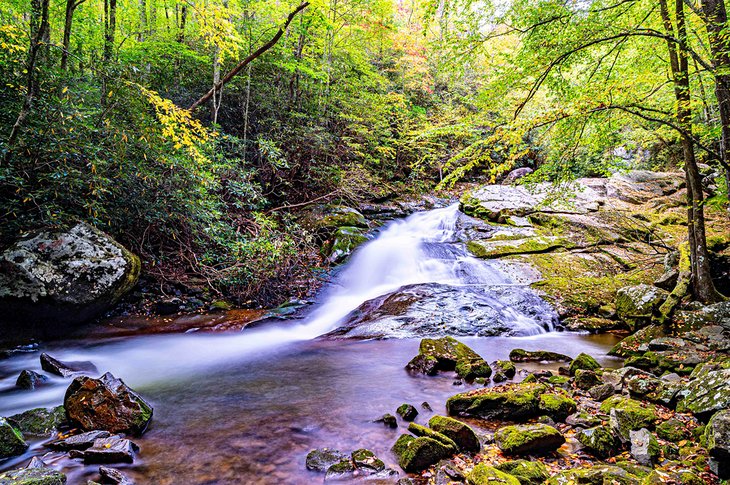 Most people know Townsend as the most peaceful entry point into Great Smoky Mountains National Park (GSMNP), which borders this small settlement alongside Little River. Townsend is a romantic escape from the urban life of Knoxville 30 miles away.
For such a small place, it boasts many outstanding features and attractions, not the least of which is the gorgeous backdrop of The Smokies. Hike the .6-mile round-trip River Walk trail alongside the Little River. To cool off during a hot summer day, head to the Townsend Wye, where the Little River forks north from the national park before flowing past town.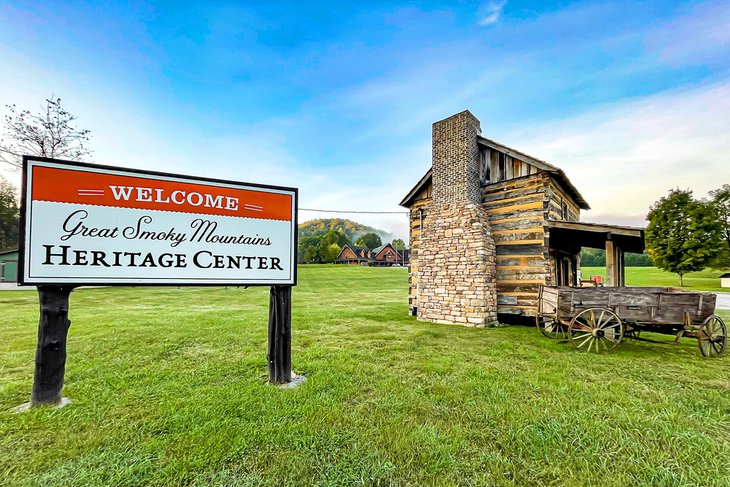 Townsend's Tuckaleechee Caverns is considered one of the best caving systems to explore in the United States. A local cultural highlight is the Great Smoky Mountains Heritage Center, where you can experience the rich social fabric of mountain life.
Combining natural and social history in a scenic drive, 11-mile Cades Cove Loop Road is a highly popular outing in GSMNP. Camping and outdoor adventures make Townsend the perfect getaway for connecting with Appalachian life.
5. Paris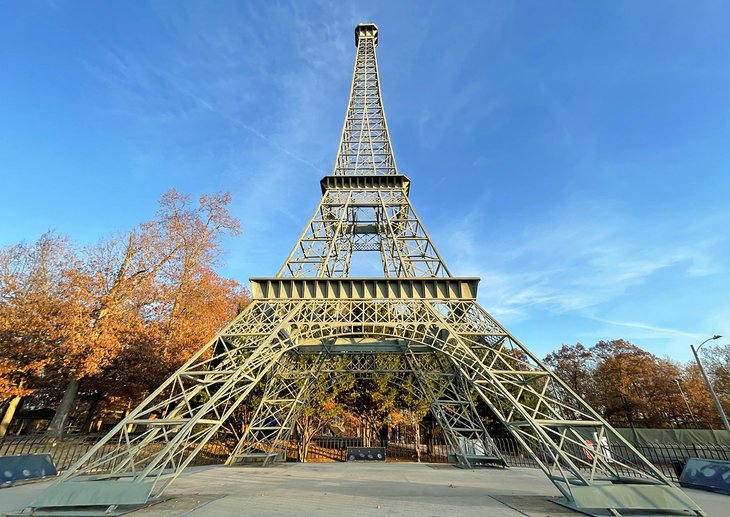 Some tourists say they'll never get to the real Eiffel Tower in Paris, France, so they opt for the next best thing. If they happen to be north of Jackson Tennessee, that would be the 70-foot replica of the Eiffel Tower in Paris Tennessee. The Eiffel Tower Plaza also includes a splash park and swimming pool–a winning combo for families with young kids.
It might seem that the Eiffel Tower of France could inspire other delights from the City of Light, but Paris of Tennessee is an original. Its next most famous claim-to-fame is a culinary feat. Notice the large fish next to a sign that proclaims: Welcome to Paris in West Tennessee, Home of the Biggest Fish Fry. Look for the popular event if you happen to be in Paris during the last week in April. The Tennessee River and Paris Landing State Park is where many of the catfish are caught.
With natural assets such as the river and Kentucky Lake, visitors to Paris can enjoy camping, boating, sailing, hiking, and swimming. They will also appreciate the charm of visiting an old town that has preserved its past. Henry County Courthouse, an eye-catching Romanesque style building dating to 1897, is the oldest judicial building still operating in West Tennessee.
Paris is located close to the Kentucky border and 114 miles northwest of Nashville.
6. Greeneville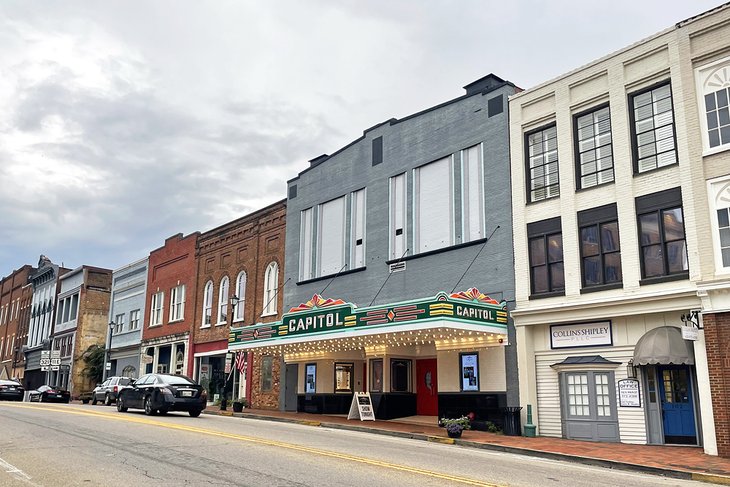 Greenville is located 24 miles west of Jonesborough. You can visit the home of America's 17th president, Andrew Johnson. Not far away, along the Nolichucky River near Limestone, is the birthplace of Davy Crockett.
The walkable center of Greenville is a goldmine of stately homes and buildings that will appeal to visitors interested in history. Start your visit at the Andrew Johnson National Historic Site. Learn about the simple beginnings of a tailor who led the country following the assassination of President Abraham Lincoln. National Park Service staff offer free interpretative tours of Andrew Johnson's homestead and tailor shop. Take a drive to Monument Hill to visit Johnson's final resting place.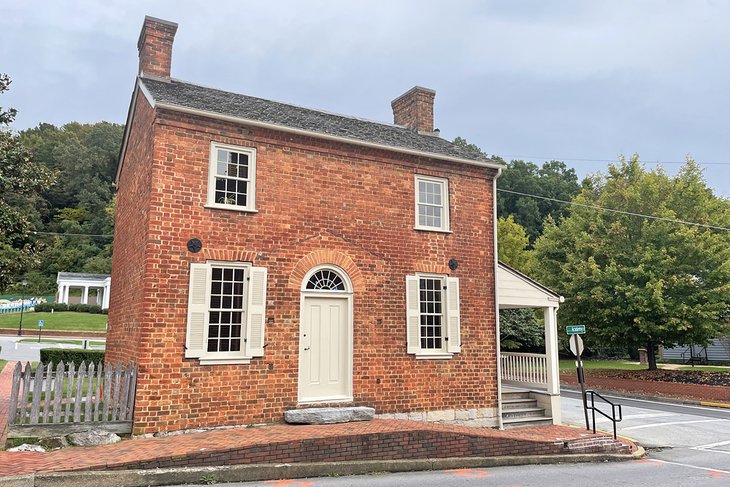 Feel free to meander Greeneville's Main Street District by yourself or take a guided walking tour. You will find the Dickson-Williams Mansion and learn about its significance along Tennessee's Civil War Trail. Memories of a different kind are rekindled for vintage car fans at the City Garage Car Museum.
7. Cleveland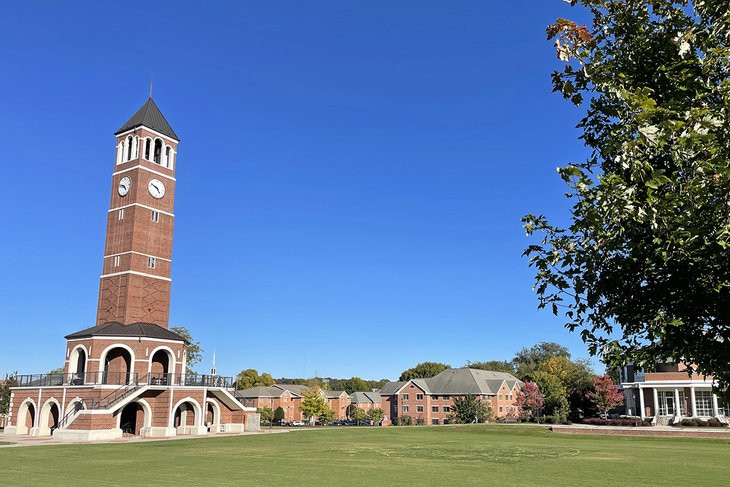 History runs deep in and around Cleveland, a small college town founded in 1838 and located 32 miles northeast of Chattanooga. The Museum Center at 5ive Points will give a background on the heritage and culture of the Ocoee Region. Exhibits about the Cherokee Nation will inform your visit to the former capital of the Cherokee at Red Clay State Historic Park, 13 miles south of town.
Cleveland features 20 historic landmarks on the National Register. Enjoy the start of your walking tour of Cleveland at Johnston Memorial Park and head north on Ocoee Street. Visit Craigmiles House, home of Cleveland Public Library's History Branch. This architectural gem was built in 1866 to stimulate post-Civil War reconstruction.
Continue down leafy North Ocoee Street to appreciate similar mansions that reflect the affluence of a bygone era. Return south by wandering through the attractive campus of Lee University, a Christian liberal arts college.
Cleveland is the jumping-off point to the Hiwassee River and Ocoee River–site of white water events during the 1996 Olympics. Adventures such as rafting and paddling are 20 miles east of town, and the Ocoee continues to be one of the most popular destinations for whitewater competitions in the United States.
8. Lynchburg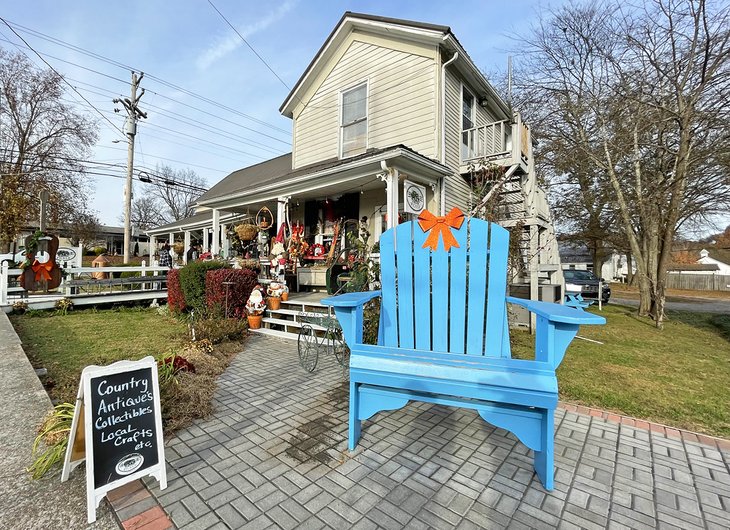 Lynchburg, a town named after a pacifist Quaker named John Lynch, has a town square you might hear before you see it. On a good weather weekend, the historic Courthouse Square is buzzing with people who are thronging around a song. Music fills the air, along with the aroma of caramel corn. A woman smiles as you walk by and offers a free sample. You won't go hungry in this friendly corner next to the old Lynchburg lockup that is now Moore County Jail Museum.
Just a few steps away on the wooden sidewalk of Main Street, discover MoonPie General Store, where the specialty is sweet old-fashioned Moon Pies. Keep on going in either direction, and you'll find more tasty treats with Barrel House BBQ in one direction and, going the other way, Miss Mary Bobo's Southern cooking.
Tour the jail museum for $1 and see original jail cells. Browse the specialty stores and antique shops. With many of its restored buildings dating back to 1883 and looking like a scene out of the Wild West, Lynchburg is on the National Register of Historic Places. It's located 74 miles south of Nashville.
9. Bell Buckle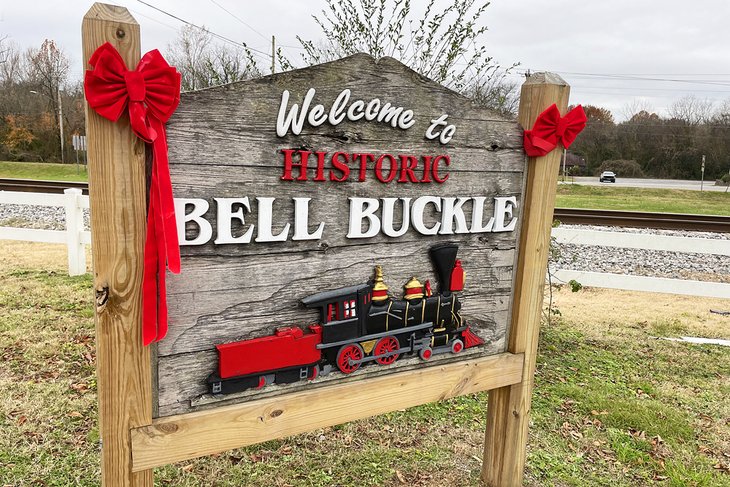 It's a cute name with a historic row of buildings to match. As you drive into town, from either the north or south, you'll notice buildings so old, they seem like sets from a movie. Then your eye falls upon the centerpiece of the town that describes itself as "close to home, but a world away." That's the row of side-by-side buildings that wouldn't be out of place on a street built in the late 19th century. Here's where you can find everything from antiques to window frames with single pane glass and peeling paint that are authentically "distressed." Crafts range from a stool ingeniously made out of vintage license plates to artisanal goat milk soap.
Line up with hungry tourists and locals at the Bell Buckle Café for a hearty plate of Southern good eats. Drop by the Bell Buckle Coffee Shop & Book Swap as you round the corner to buy an ice-cream cone.
Celebrations, festivals, and events happen throughout the year, including the annual chili cook-off in March, the RC Cola and MoonPie festival in June, and old-fashioned Christmas events throughout December.
Located 54 miles southeast of Nashville and 21 miles south of Murfreesboro, Bell Buckle invites you to slow down and admire its colorful murals that depict life, now and then.
10. Gallatin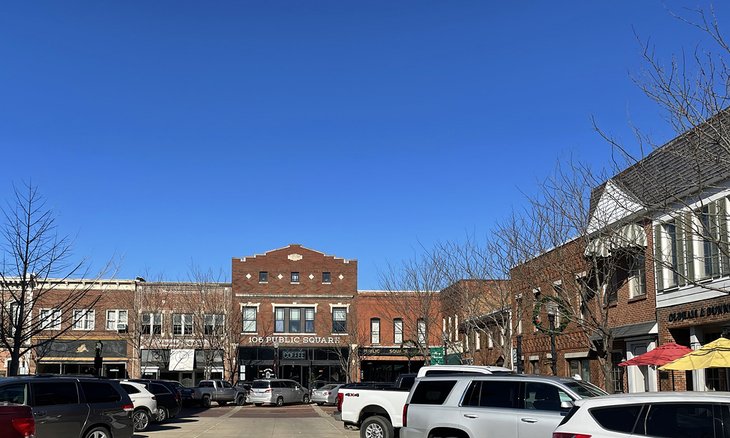 A small town 30 miles northeast of Nashville, historic Gallatin celebrated its centennial in 2021. For many old communities that have retained their heritage, Main Street is the biggest draw. After its revitalization, the square at the heart of downtown became its most striking feature. Commercial players may have changed, but much of the original architecture and character remain. Visit Black Press Coffee Shop #002 in the square for a custom-made java and tasty pastry.
During the last 60 years, Gallatin put considerable resources into acquiring and creating hundreds of acres of parkland and recreational assets, such as bike trails and golf courses. Gallatin is blessed not only by its location on the Cumberland River but close access to Old Hickory Lake. Bledsoe Creek State Park, Cages Bend Campground, and Cedar Creek Campground all have day use areas that add to Gallatin's appeal as a jumping-off point for pleasurable day trips.
11. Tellico Plains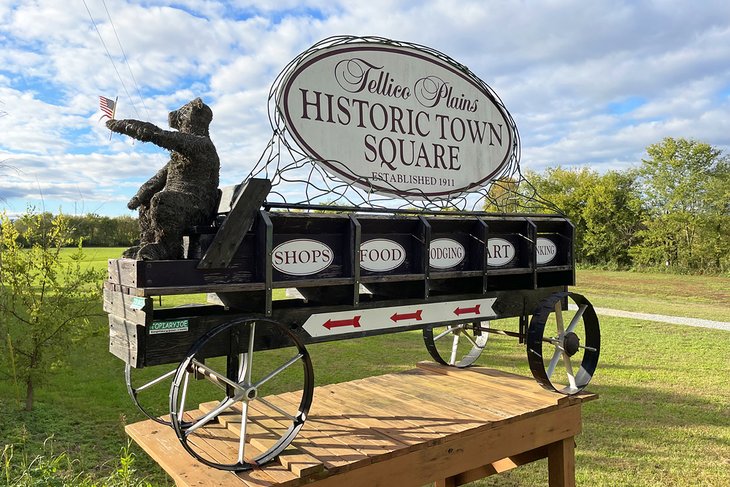 Midway between Knoxville and Chattanooga, the tranquil town of Tellico Plains provides a homespun welcome to mountain life with all the fixings: a bakery, creamery, small galleries and art center, shops, restaurants, and a highly rated museum and visitor center.
Unpretentiously charming in a small package, Tellico Plains is a perfect place to visit for a break from the many outdoor adventures that await you in this area. For starters, head up the Tellico River for a simple bite to eat at the Tellico Beach Drive-In before visiting nearby Bald River Falls–a natural attraction not to be missed.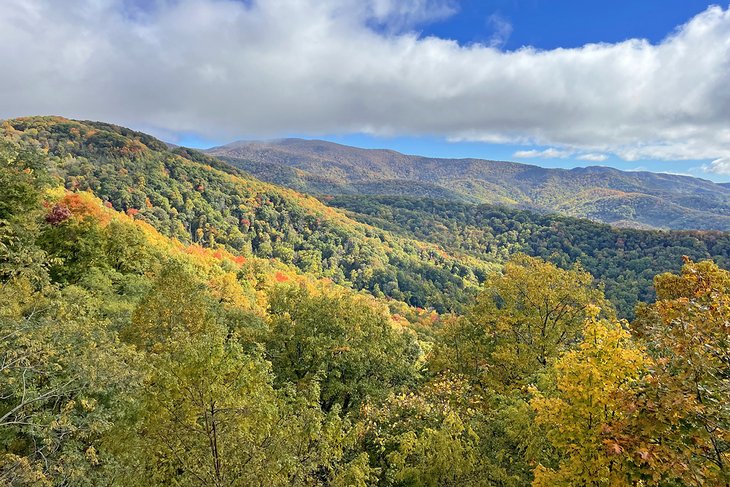 Tellico Plains is the gateway to one of the most picturesque byways in the Great Smoky Mountains. The 36-mile Cherohala Skyway traces Highway 165 to its highest point at 5,400 feet. Driving the skyway and experiencing its breathtaking panoramas is the adventure of a lifetime for motorists, especially motorcyclists. Time your visit to appreciate outstanding autumn colors of the Cherokee National Forest.
12. Clinton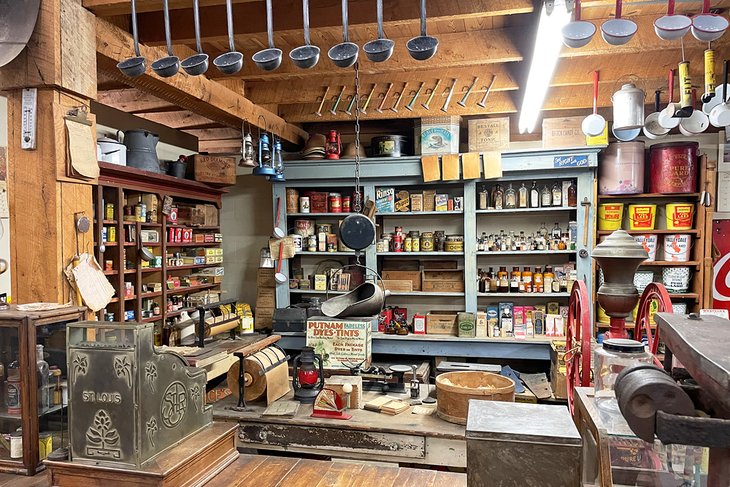 In addition to being the seat of Anderson County north of Knoxville and home to Green McAdoo Cultural Center (a museum on the Civil Rights Trail), Clinton is the community closest to the Museum of Appalachia and Appalachian Arts Craft Center.
Also nearby is Rocky Top–name of the 1967 tune by the Osborne Brothers famously sung by Dolly Parton, the Queen of East Tennessee. The Clinch River scenically runs through Clinton, and upstream there's Norris Dam.
Apart from the riverside walks you can enjoy on the greenway, Clinton has a vibrant antique district anchored by more than 20 stores and celebrated in two annual festivals. Artisans flourish in this community where vintage is valued.
Among its boutiques, restaurants, and cafés, Clinton has a standout on the National Register of Historic Places. Hoskins Drug Store, located on North Main Street, was built in 1947. Locals still flock to its lunch counter and soda fountain for daily blue-plate specials. Sit down on one of the red vinyl stools and savor an old-fashioned milkshake with a refill.
Find your evening entertainment next door at the Ritz Theatre. Built in the Art Deco style in 1945, this is the place to visit to catch a movie, concert, or maybe a night of gospel singing.