Catherine Hawkins Bio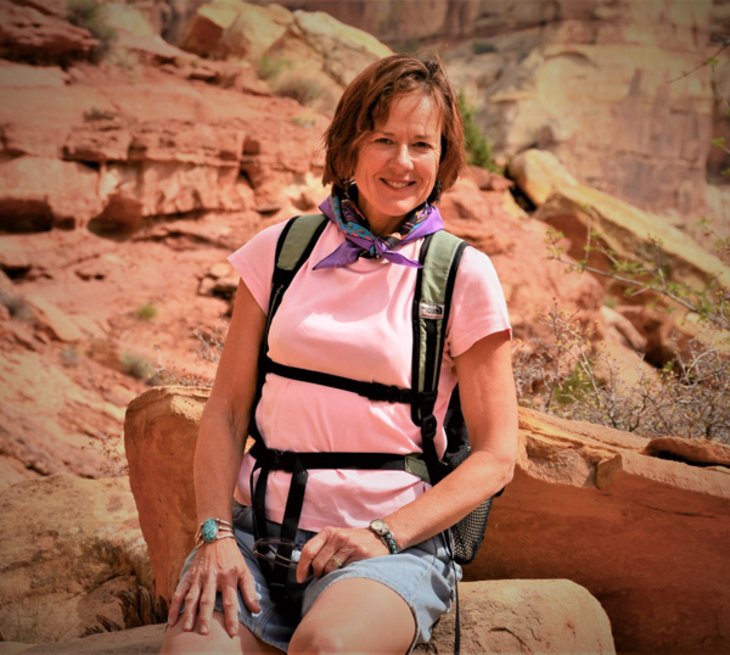 Writing about her travel adventures, Catherine engages readers with her sense of whimsy, wonder, and detachment. These elements are as essential to any trip Catherine undertakes as the contents of her suitcase and daypack.
Soon after graduating from journalism school and apprenticing as a community newspaper reporter, Catherine had her own newspaper column. At the same time, she was writing travel articles for the Toronto Star, including a piece about the challenges faced by young women travelling solo. She interviewed celebrities and wrote features on urban life for the weekend magazine of Toronto's Globe and Mail. Refining the editing skills first praised when she was a journalism student, she reviewed manuscripts for a children's book contest at McClelland and Stewart and assisted the senior editor.
Travelling for work and pleasure, Catherine explores towns and cities, parks and wilderness areas. A nomad at heart and a seeker in spirit, she thrives on diversity and being on the move. A dream trip might include hiking in the American Southwest, traipsing about Mexico, reconnecting with Cuba, and recharging at home in the coastal rainforest of Vancouver Island.
Catherine has travelled in 23 countries, 37 states in the United States, 23 states in Mexico, and 10 provinces in Cuba. With her husband, Colin McMechan, she saw the "big five" safari animals in Tanzania and rode a camel in the Sahara Desert of Tunisia.
A travelling lifestyle suits Catherine's passion for exploring cultures, conversing in Spanish and English, and learning how we are different (or the same) as people who live somewhere else. As a PlanetWare writer, Catherine feels lucky to have the opportunity to inform tourists about where to go and what to do when they get there.
Travel and Articles
Tennessee: Catherine completed a trip through Tennessee in fall of 2021, covering numerous towns and regions. Below are some popular articles from this trip.
British Columbia: