Morocco Travel Guide: Plan Your Perfect Trip
Morocco tourism's great strength is its variety, easily combining culture and history with outdoor adventures and vast scenic vistas on one visit.
Its landscapes sweep from desert dunes to jagged mountains, sliced through with fertile valleys. While its historic cities have both maze-like medina (old town) quarters to explore, packed full of heritage monuments, and vibrant shopping, café, and dining scenes.
With so much to offer, it's no surprise that Morocco remains one of north Africa's most popular travel destinations.
Inspirational Ideas for Planning Your Trip to Morocco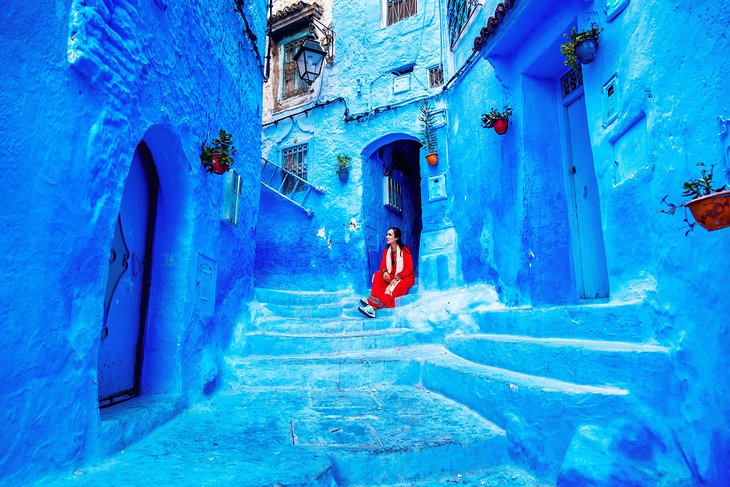 Whether you want a city break in Marrakesh, a trek in the High Atlas, to relax or surf on the beaches, have a desert adventure in the dunes at the western edge of the Sahara, or explore the monuments and artistry within the medinas (old towns) of the Imperial Cities, Morocco has a holiday that suits you.
Plan what to do and where to go with our Morocco overview articles. They will help you decide the itinerary for your trip.
Best Time to Visit Morocco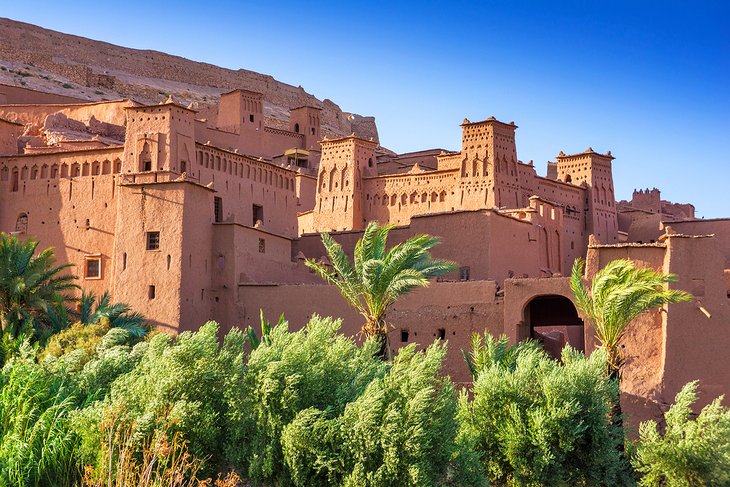 Summer: The mid-summer months of July and August are low season in Morocco due to intense temperatures. Accommodation prices are at their lowest during this time, except along the coast and in the top northwest corner of the country (which has a milder climate), as Moroccans flock to the beach for summer holidays during this period to escape the worst of the heat inland.
If you're here solely to hike the trails of the High Atlas, though, particularly Jebel Toubkal, this is the prime time to visit, and Imlil (the base village for Toubkal ascents) is buzzing with visitors. If you want to mix Atlas Mountains trekking with sightseeing in Marrakesh, June (before the temperatures skyrocket) is still a decent time to travel.
Fall (September to November): In September, the heat is still intense across most of the country, but if you're only traveling in the northwest, this is a great time to go. By October, temperatures have dipped, and you can enjoyably explore the entire country, including the Sahara region. This makes October and November one of the most popular times to visit.
Winter: While temperatures can get very cold at night, there are still plenty of blue skies to enjoy if you're heading to Marrakesh or into the desert. Just remember to pack warm clothing for the evenings. In the northwest, expect a lot of rain during the winter months.
Spring: Along with fall, spring is one of the best times to visit Morocco, with mild temperatures that make sightseeing easy. You'll need to bring your umbrella if you want to visit the north, though, and be aware that this is sandstorm season in the Sahara.
Note that Easter is a hugely popular time to visit, with European families arriving for the school vacation period, and prices in major tourism centers tend to skyrocket during this holiday.
Visitors Guide to Marrakesh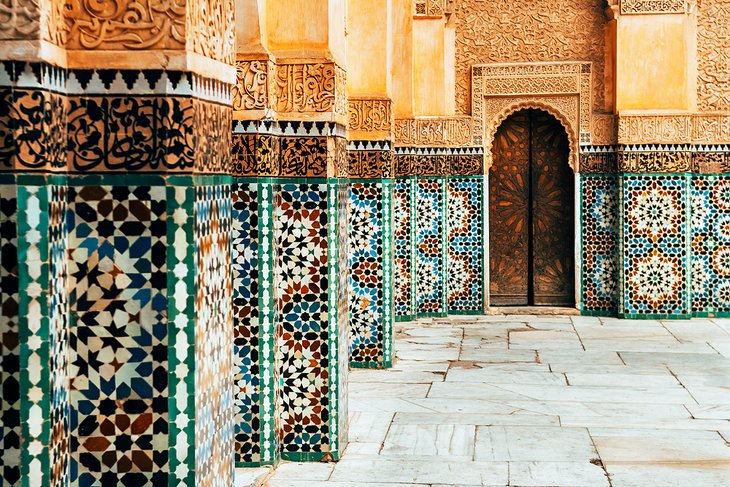 Marrakesh is many people's first experience of Morocco. This compact city, with its labyrinthine walled medina (old town) crammed with heritage monuments, is a favorite for city-breakers who come for both chic weekends spent in the city's restored riad hotels, as well as to explore its culture, heritage, and myriad shopping opportunities.
Marrakesh is also the gateway city to adventures in the High Atlas, though even on a short trip to the city, you can get a taster of the mountain scenery by heading out on one of the many day trips offered.
Visitors Guide to Casablanca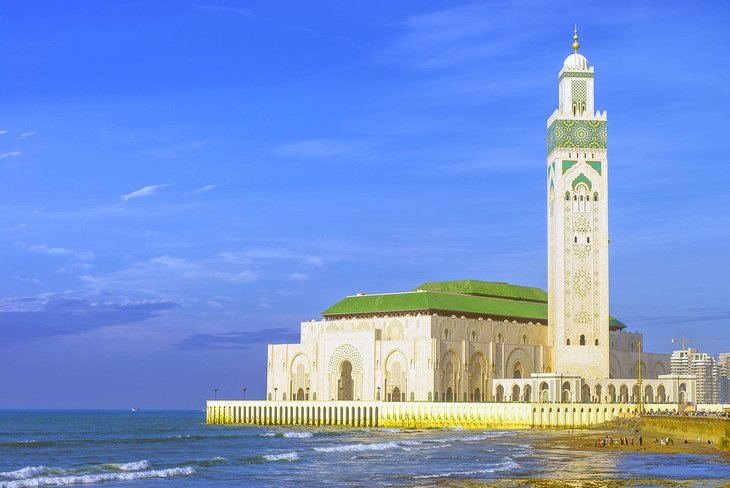 Casablanca is Morocco's business center and is home to the country's main airport, so for many visitors looking to explore further than a city break in Marrakesh and Fes, it is their entry point to the country.
Although many visitors use Casablanca simply as a jumping-off point, the city is worth exploring before striking out to further adventures. The central district's glut of Moresque architecture and the huge, modern Hassan II Mosque are well worth spending the night in town for.
Best Towns in Morocco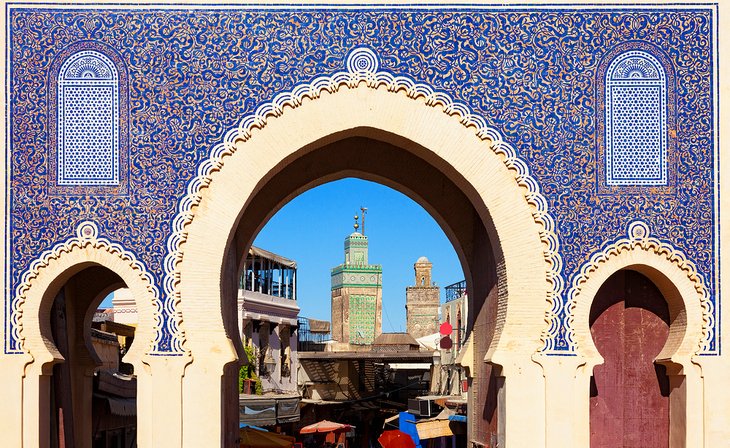 The four Imperial Cities of Marrakesh, Fes, Rabat, and Meknes offer palatial architecture and wriggling alleys inside their medinas and, unsurprisingly, are the most popular towns to visit for anyone interested in cultural heritage.
Explore further, though, and you'll discover the photogenic medinas of towns in the Rif Mountains, the kasbahs and mudbrick architecture of towns in the High Atlas and Anti Atlas, and the beach resort towns of the Atlantic Coast.
Outdoor Attractions & Activities in Morocco
The High Atlas, Anti Atlas, and Rif Mountains are popular destinations for trekking, 4WD-adventures, exploring Moroccan culture, and for simply enjoying the stunning mountain vistas. The dunes of the Sahara offer vast desert views, while for other visitors, Morocco is all about the Atlantic Coast's surfing and good-value beach breaks.
Essential Stats & Facts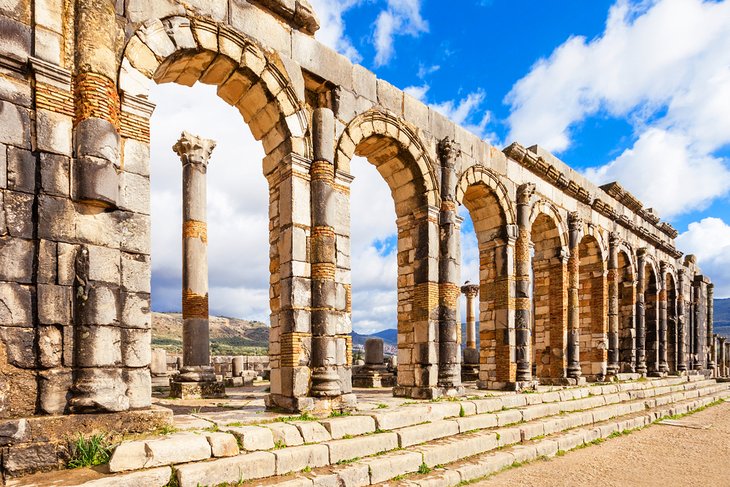 Population of Morocco: The population of Morocco is 36.5 million. The most densely populated regions are along the Atlantic and Mediterranean coastlines.
Capital of Morocco: The capital of Morocco is Rabat, which has a population of 580,000.
Geography of Morocco: Morocco's coastal plains rim the Atlantic Ocean to the west and Mediterranean Sea to the north. The northern coast is bordered by the Rif Mountains, while the spine of the Atlas Mountains cuts through the country's interior. East of the High Atlas are the Sahara desert dunes of Erg Chebbi and Erg Chigaga. In the far south, the flat desert plateau of the Western Sahara is claimed by Morocco but is a disputed territory.
Languages of Morocco: Moroccan Arabic (Darija) and Amazigh (Berber) are the official languages of Morocco. French is widely spoken and remains the main language of business, tourism, and commerce.
Currency of Morocco: Morocco's currency is the Moroccan dirham.
Time Zone of Morocco: The time zone of Morocco is UTC+1.
First-Time Traveler Tips for Morocco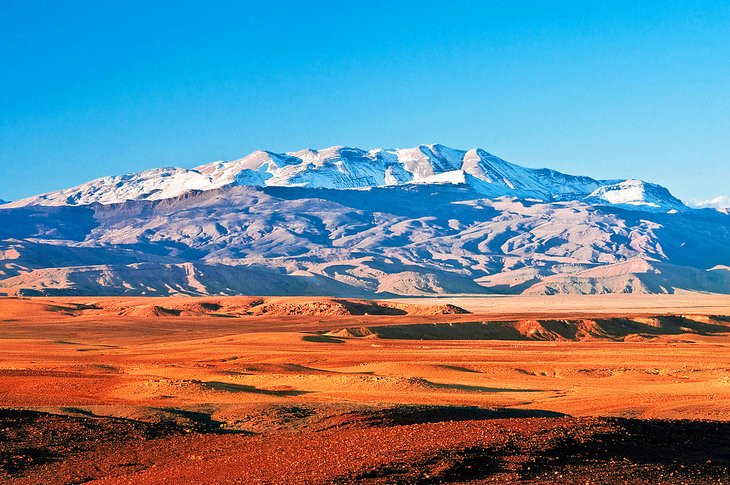 Tourist Visas: Nationals of 70 countries are granted visa-free entry to Morocco for stays of 90 days. Passport holders from countries that do need a tourist visa, have to apply through the Moroccan embassy before travel.
Electricity: Morocco uses two-prong European-style electricity plugs.
Riads & Dars: As well as regular hotels, many popular tourist destinations in Morocco offer B&B-style accommodation in riads and dars. Both are traditional houses usually found in medinas (old towns). A riad is a mansion centered around a courtyard garden. A dar is a much more modest medina house, normally with a light well at its center. Both Marrakesh and Fes are famous for their riad accommodation.
Mosques: Non-Muslims are not allowed to enter mosques in Morocco, with one exception: Casablanca's Hassan II Mosque is open for visits by regular tours operated by the mosque.
Clothing: Off the beach, visitors should err on the conservative side in their clothing, covering knees and shoulders. In rural areas, this is particularly important.
Smoking: Smoking is still allowed inside restaurants and cafés in Morocco, so visitors with asthma or issues with smoke should always attempt to grab a table outside (nearly all restaurants and cafés have outside seating).