16 Top-Rated Things to Do in Franklin, TN
Franklin is a small city whose present-day popularity is often tied to its past. From Civil War battlegrounds occupied by historic buildings to antique shops and a renovated factory, there are constant reminders of the value in preservation. Franklin's past is highly visible and accessible, through the tour of a plantation, a walk across a battlefield, and a ramble down Main Street.
History is just one component that puts this charming area on the tourist map. Within a 30-minute drive of Nashville, Franklin is close to the beat of the urban drum but far enough away to offer a quieter rhythm. Here in this Music City suburb, there's more country around whatever country music you might hear. Maybe that's one reason why celebrities make their home here or in nearby Leiper's Fork.
Challenge yourself at SOAR Adventure Tower, get the big picture from a hot air balloon ride or a hike to the top of Winstead Hill, and go deep into the war-torn cellar of a plantation home. You'll be up, down, and whirling around, pursuing our list of attractions and things to do in Franklin.
1. Take a Tour at Lotz House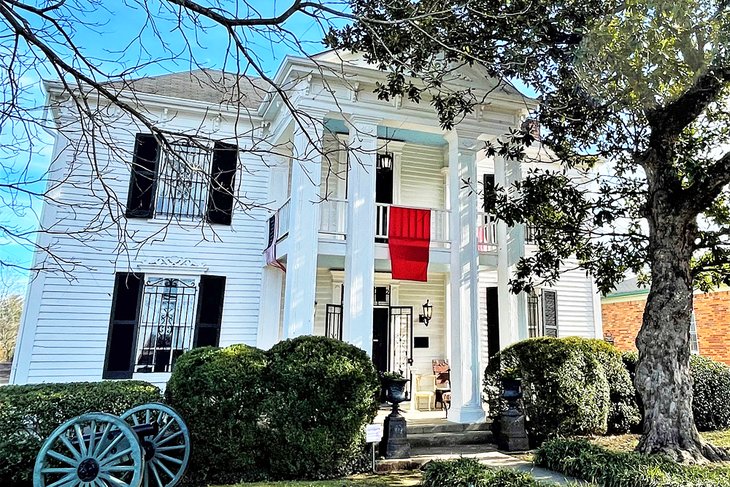 The Lotz House, built in the middle of the 19th century, is where the Battle of Franklin took place. More than a collection of beautiful furniture created by German woodworker and piano maker Johann Lotz, it's a Civil War museum.
Tour the home to learn about the Lotz family who resided here. Tour the property to learn about the five-hour battle that engulfed Franklin on the last day of November 1864. It was one of the bloodiest of the war, with 10,000 soldiers killed or wounded.
Go on a tour, choosing from the Walking Battlefield Tour or the Lotz House Cellar Tour. Ghost tours are scheduled in the old mansion.
2. Tour Carnton, a Plantation Home from the Civil War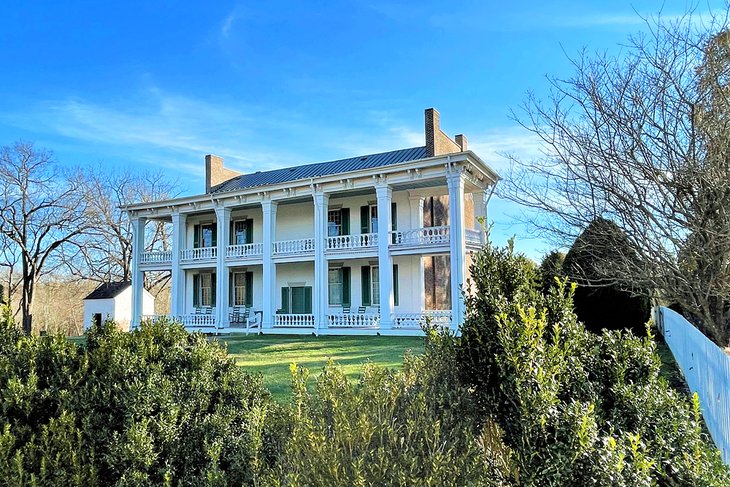 Carnton Plantation has had many incarnations since it was built in 1826. In its early days, the Carnton mansion was built by slaves, and the success of the farm was due to slave labor. During the Battle of Franklin (last day of November 1864), one of the bloodiest in the Civil War, mistress of the mansion Carrie McGavock transformed her home into the main field hospital for Confederate soldiers.
3. Ramble along Main Street in Franklin's Historic Downtown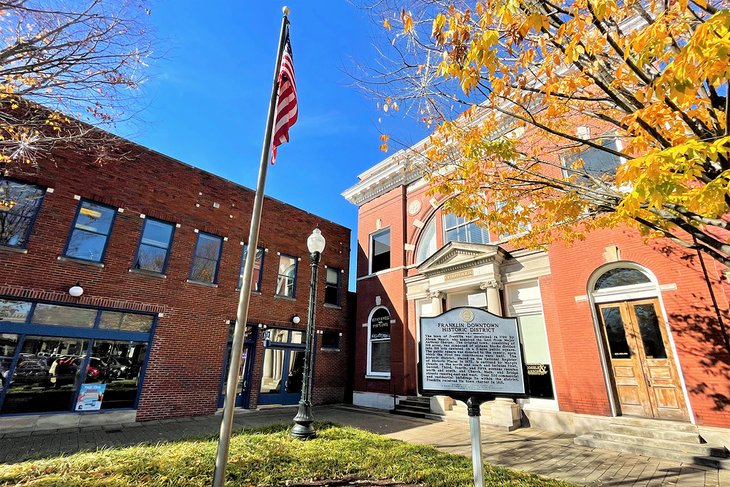 Apart from visiting Civil War mansions and museums, ramble down Main Street, the origins of which date back to 1799. Catch the artistic flair and chic vibe, from bakeries to boutiques, antique shops to hair salons. Browse bookstores, admire art in galleries, ogle Victorian architecture, splurge on vintage fashion, catch a show at the Franklin Theatre, and savor a pint of artisanal espresso gelato. If the timing is right, participate in a Franklin festival.
4. Imagine Hiding in the Basement of Carter House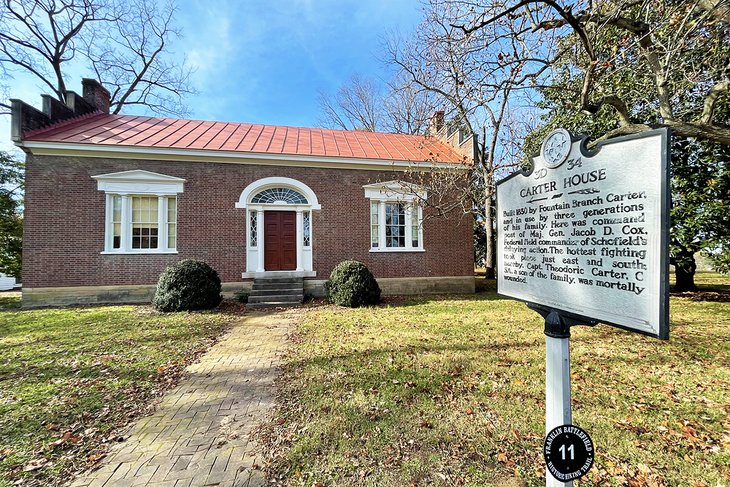 At Carter House, about a mile from the Carnton mansion, a once-in-a-lifetime event unfolded on November 30, 1864. While bullets and cannonballs pummeled their home, the Carter family hid in the cellar waiting for the gunfire to stop.
If it's hard to imagine what this was like for Fountain Branch Carter, the businessman who owned the home; his wife; and their 12 children, all is revealed during a tour of the Carter House State Historic Site. The bullet holes are still here, along with open spaces pierced by cannonballs. The battle was short, but the casualties were significant, numbering 10,000 dead and wounded. One of the Carter boys was a soldier who succumbed to his injuries in the house where he grew up.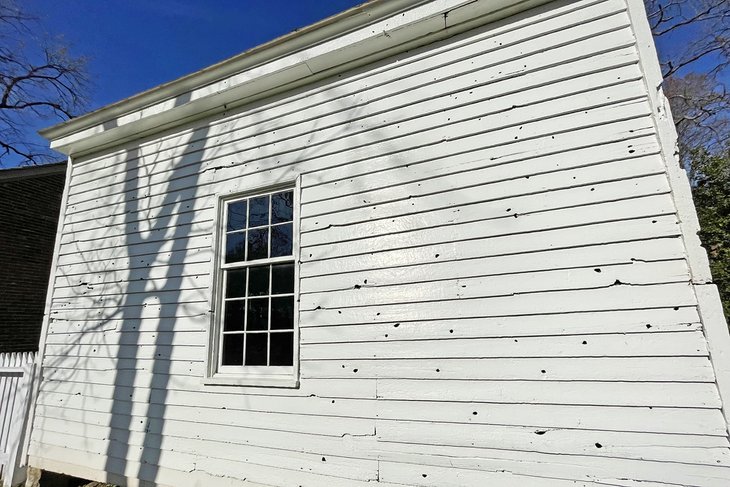 5. Admire the Scenery on a Side Trip to Leiper's Fork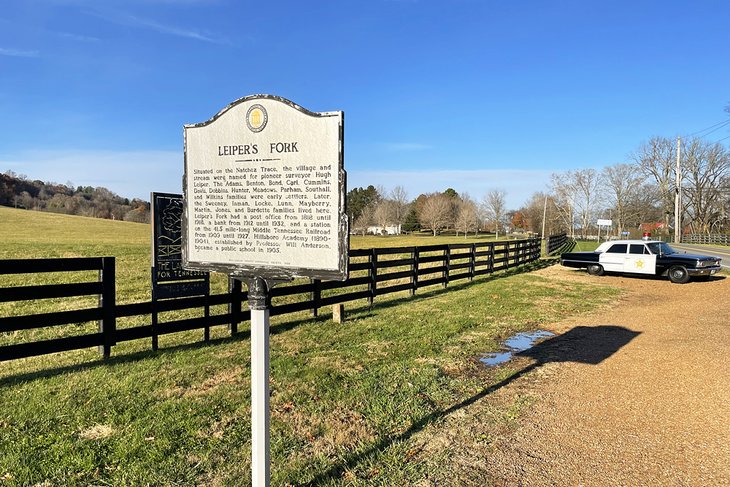 The road to Leiper's Fork, a rural hamlet less than 20 minutes from Franklin, is a scenic drive dotted by country estates and grazing horses. Celebrities are rumored to live in some of these homes, so don't be surprised if you see a country music star during your visit.
Normally what you'll experience here is Southern charm and Southern cookin', antique stores and art galleries, and whatever entertainment is happening. Special events include: Hillbilly Half-Marathon and Little Billy 5K in June, model airplane competitions in September, turkey shoots in November, and the "almost famous" Christmas parade in December.
On the National Register of Historic Places, Leiper's Fork is bounded by Joseph Street, Old TN 96, Old Hillsboro Road, and Sycamore Street.
6. McGavock Confederacy Cemetery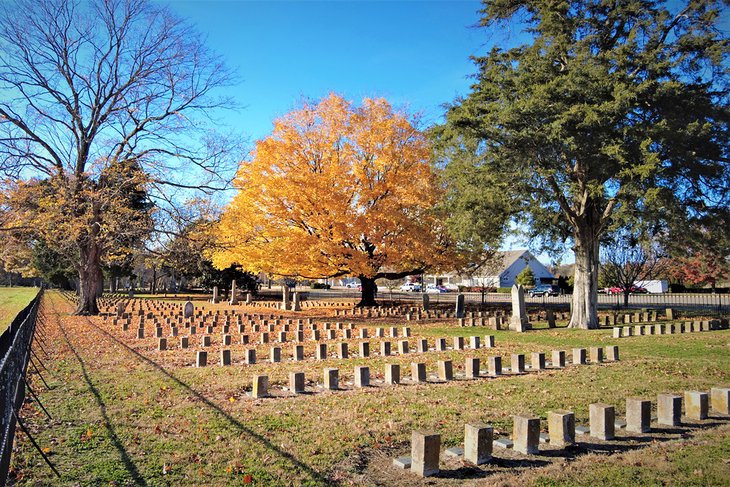 Adjacent to Carnton House is the remains of the day following the bloody Battle of Franklin, less than two miles away. The two-acre McGavock Confederacy Cemetery, named for the family that resided here for generations, is the final resting place of nearly 1,500 soldiers.
7. Drive the Natchez Trace Parkway Bridge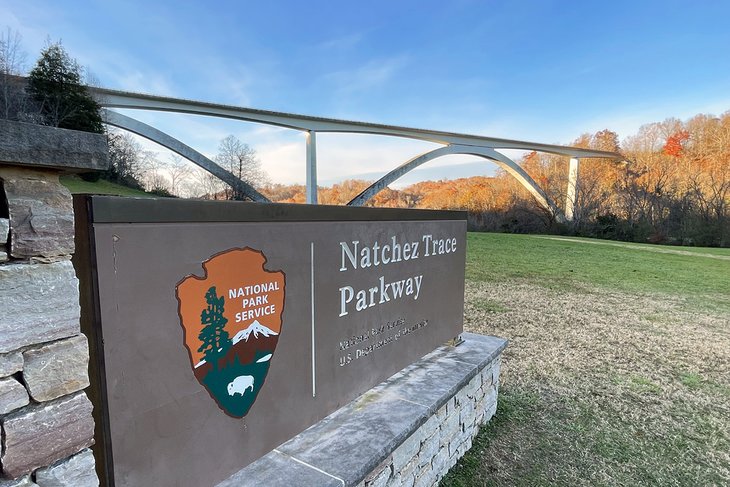 The historic Natchez Trace Parkway "traces" the route of early travelers (Native Americans, settlers, soldiers, slave traders) heading north from Natchez, Mississippi to Nashville, Tennessee. Access this famous byway at the award-winning Natchez Trace Parkway Bridge, a concrete double arch that is 1,572 feet long. One year following its opening in 1994, the bridge was awarded the Presidential Award for Design Excellence.
Natchez Trace Parkway Bridge is 10 miles from downtown Franklin and within nine miles of the northern end-of-the-line near Nashville. The bridge crosses a wooded valley and features impressive views.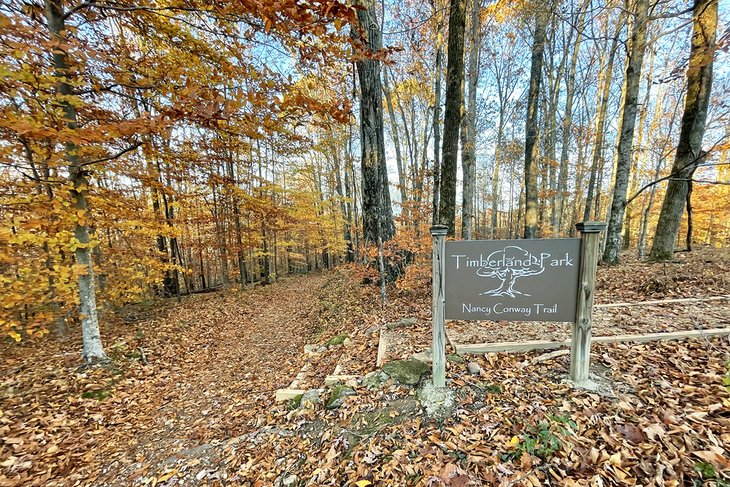 8. Shop and Catch a Show at The Factory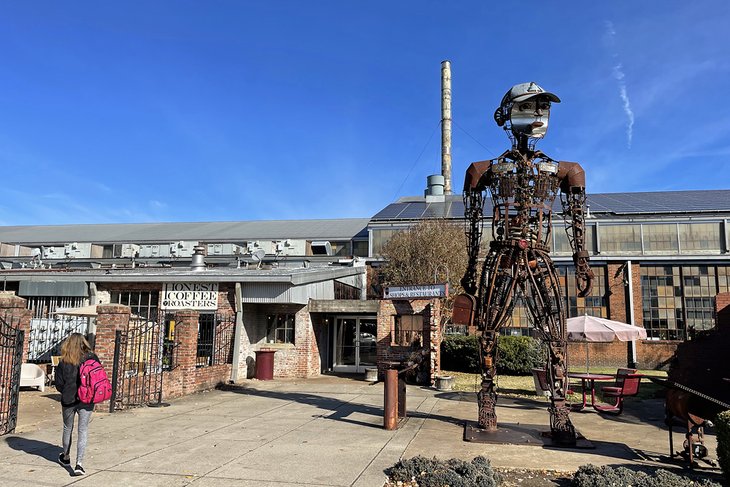 The Factory started out as an actual stove factory in 1928, then became an outlet for Magic Chef appliances, before it morphed into the Jamison Bedding Company. Today, through creative renovation and preservation, the 310,000-square-foot industrial and commercial complex known as The Factory has undergone the architectural version of a facelift. In 1997, it secured its place on the National Register of Historic Places while launching itself as a premier retail, commercial, and entertainment space.
Its 80-plus tenants represent a grand mix of boutiques, galleries, studios, cafés, concert halls, live theater venues, antique shops, and offices. Historic venues within The Factory include: Liberty Hall, the largest event rental space, often combined with the Heritage Room; the Jamison Theatre; and the Little Theatre, an intimate space fashioned out of a boiler room.
9. Reflect among the Memorials at Winstead Hill Park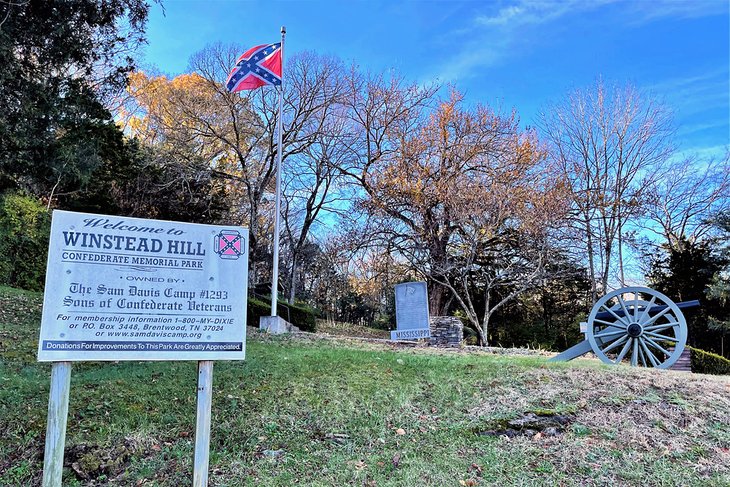 Winstead Hill Park, located two miles south of Franklin, is a 61-acre historic battle site that commemorates the Battle of Franklin. More than a century ago, 23,000 Confederate soldiers gathered here under the banner of the Army of Tennessee. Learn more about the Civil War battle from the hilltop map, memorials to states that lost Confederate soldiers, and tributes to six generals who were killed.
10. Take a Balloon Ride over Lakes and Hollers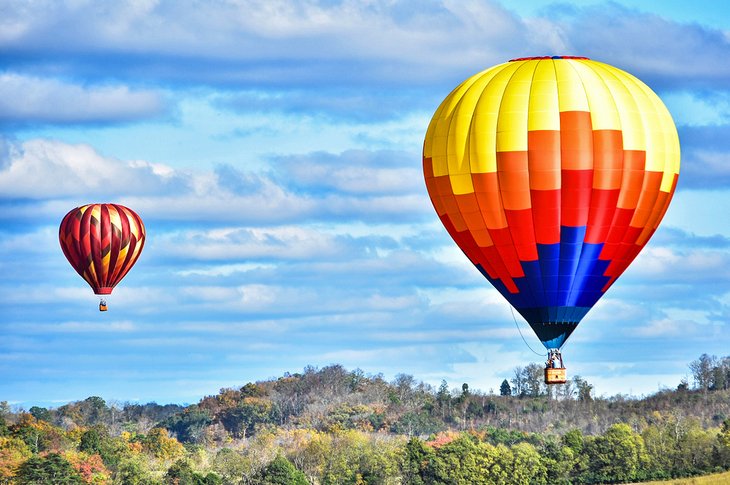 Whenever the temperature and wind conditions are right, a popular thing to do in Franklin for tourists is a balloon ride. West Tennessee Hot Air Adventures specializes in flying over the hollers (valleys) and hidden lakes of middle Tennessee. The company is a family-run business outside of Leiper's Fork, which is a cool place to visit while you're on the ground.
11. SOAR Adventure Tower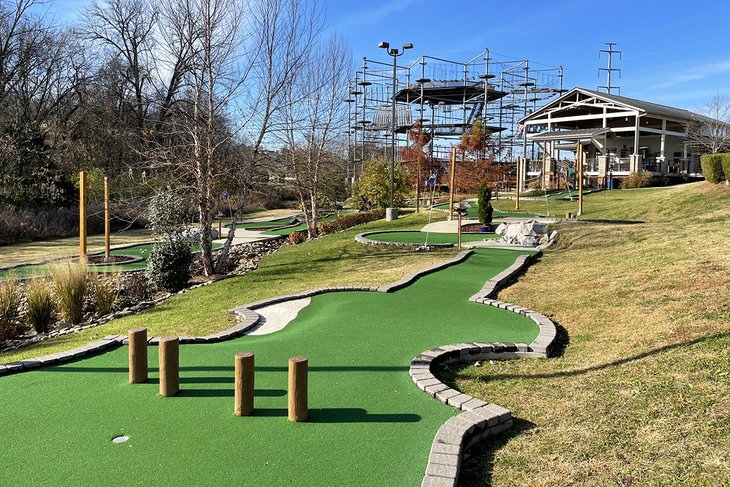 SOAR Adventure Tower is an amusement park featuring four levels with more than 100 climbing elements. The bottom level can be played by toddlers. With each level escalating in degree of difficulty, parents can help young children have fun while overcoming obstacles. At the top level, you'll need skill and concentration to nail mental and physical feats on barrels, swings, rings, tightropes, and cliff simulations.
12. Make the Scene at the Franklin Theatre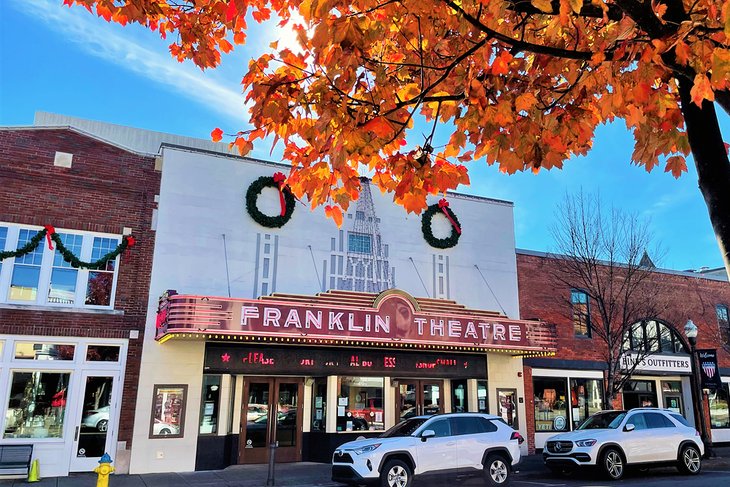 The Franklin Theatre made its debut in the summer of 1937 and had a 70-year-run before closing in 2007. After a multi-million dollar renovation by a non-profit preservation company, the landmark Art Deco theater re-opened its doors in 2011.
13. Go for a Hike at the Park at Harlinsdale Farm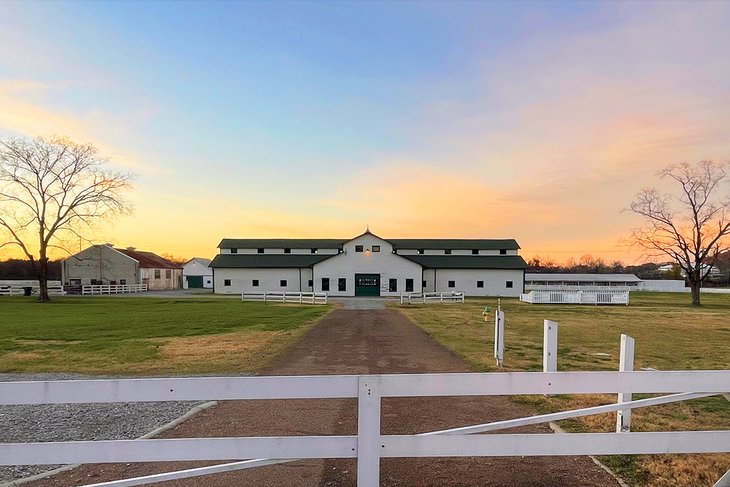 One of the largest of Franklin's many parks is The Park at Harlinsdale Farm, comprising 200 acres. This historic horse farm was the old stomping grounds for Midnight Sun, a prized stallion that was a World Grand Champion. The farm features a three-acre pond, four-acre dog park, three miles of turf track trails for walking and running, and an equestrian sports arena.
Less than three miles away is Aspen Grove Park. This 14-acre property features a paved trail (almost one mile long) beside Spencer Creek. Kids will flock to the playground while grownups set up a picnic in the sheltered area.
14. Meet Artists at Gallery 202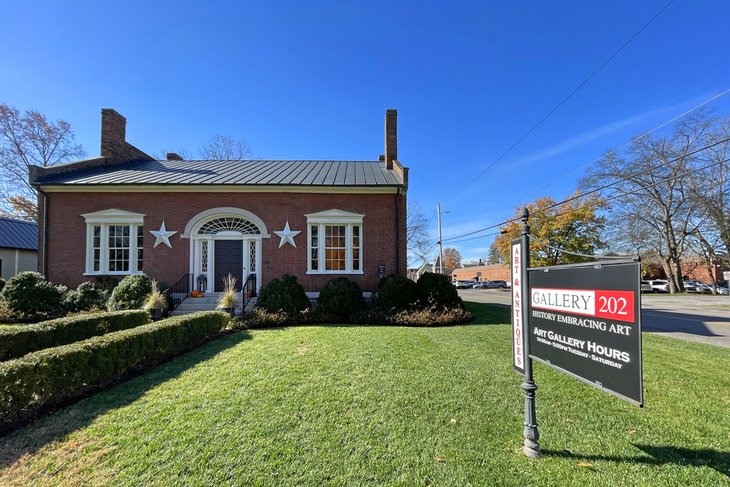 Gallery 202, Franklin's most famous art gallery, has lived and served many lives. Built 200 years ago for the Clouston family, it was an elegant residence known as Clouston Hall. During the Civil War, it was one of 44 hospitals that ministered to injured and dying soldiers. It also had a prestigious role serving three visiting American presidents.
15. Visit McLemore House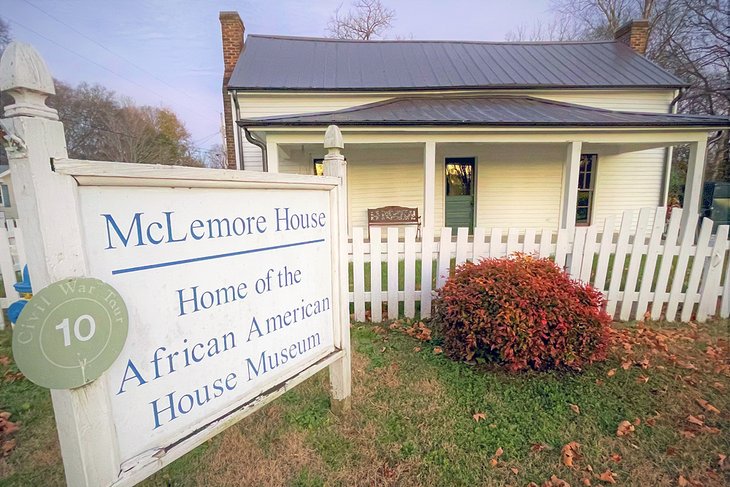 McLemore House is significant as a home and museum because it was bought by a former slave. In 1880, Harvey McLemore bought property from his former owner, a Confederate officer. In a neighborhood known as "Hard Bargain," the corner house with the white picket fence was home to Harvey's descendants for 117 years.
16. Pet the Goats at Noble Springs Dairy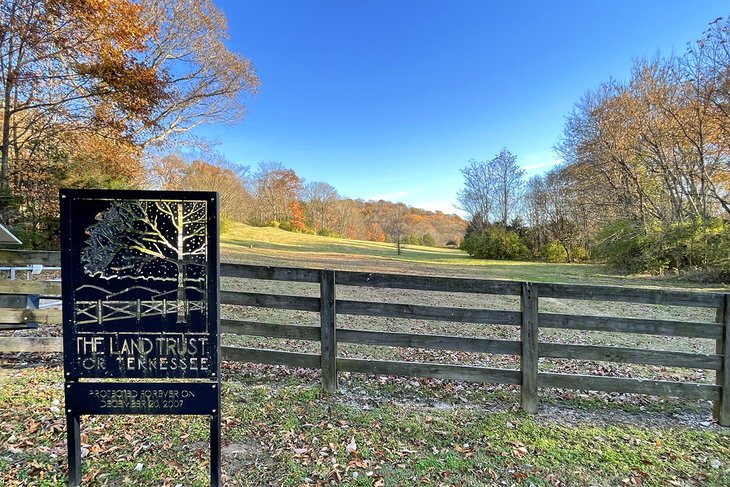 Learn about making goat cheese while your kids pat the goats at Noble Springs Dairy. Located six miles from Franklin on the way to Leiper's Fork, the dairy farm makes artisanal goat cheese and soap, as well as feta cheese and yogurt. Every goat on the Noble family farm has a name and forages on 230 delectable acres–more than the goats can manage!