15 Top-Rated Attractions & Things to Do in Memphis, TN
We may earn a commission from affiliate links ()
While country music fans visit Nashville, fans of blues and rock 'n' roll flock to Memphis. These influential music forms originated here, and there are many places to celebrate their roots. Awaiting your visit are: Iconic Beale Street, star-studded Sun Studios, and Elvis Presley's Graceland estate.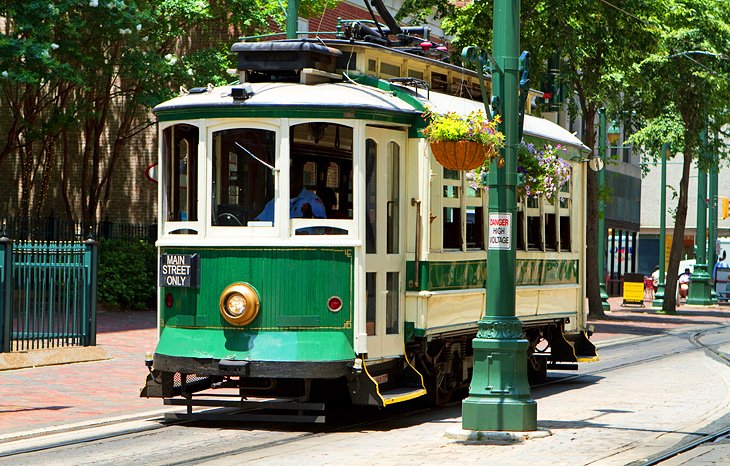 Foodies are drawn to this city. Plan to sample as much Memphis barbecue as you can, in between visiting attractions like the Rock 'n' Soul Museum and STAX Museum of American Soul. While downtown, catch the Peabody ducks as they make their march down the red carpet at the Peabody Hotel–a favorite attraction for nearly 90 years.
Memphis is also known for its rich history, especially the connection it has with slavery and the civil rights movement. Highlights of the city's involvement in African American history include the Slave Haven–Burkle Estate Museum and the National Civil Rights Museum, which features the Lorraine Motel, where Dr. King was assassinated.
Discover the best places to visit with our list of the top tourist attractions and things to do in Memphis.
See also: Where to Stay in Memphis
1. Graceland: Home of Elvis Presley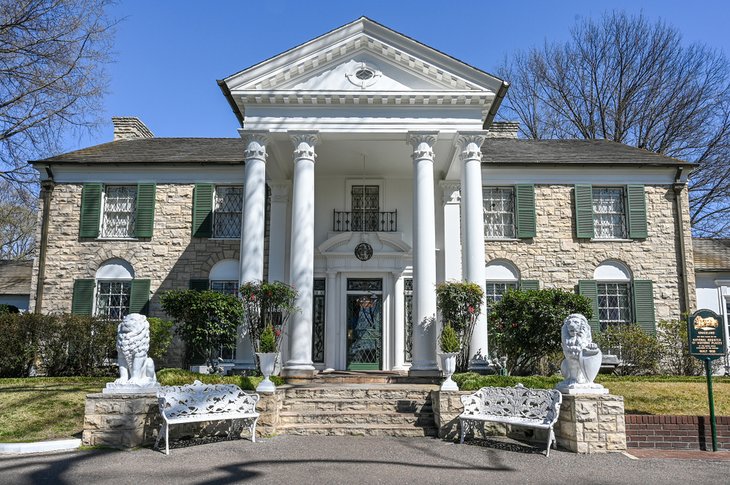 Graceland is the former estate of music legend Elvis Presley and is the ultimate pilgrimage for fans of the King of Rock 'n' Roll. Elvis purchased the 14-acre property in 1957. Tourists come to tour his former home, view memorabilia, and visit his tomb in the Meditation Garden.
Tours of the mansion include most of the house, from the elegant foyer and living room where Elvis entertained celebrities to the Jungle Room, with shag carpets and Polynesian décor. The Trophy Building, designed to tell the story of Elvis's personal life, displays Priscilla's wedding dress, flashy suits worn by the singer on stage, jewelry, awards, and Lisa Marie's childhood toys.
Tour the office of Elvis's father Vernon, where the star's personal business was conducted, as well as the restored Racquetball Building. A separate structure features a collection of cars, including his 1955 pink Cadillac, a 1956 purple Cadillac convertible, and the red MG he drove in Blue Hawaii.
2. See the "Birthplace of Rock 'n' Roll" at Sun Studio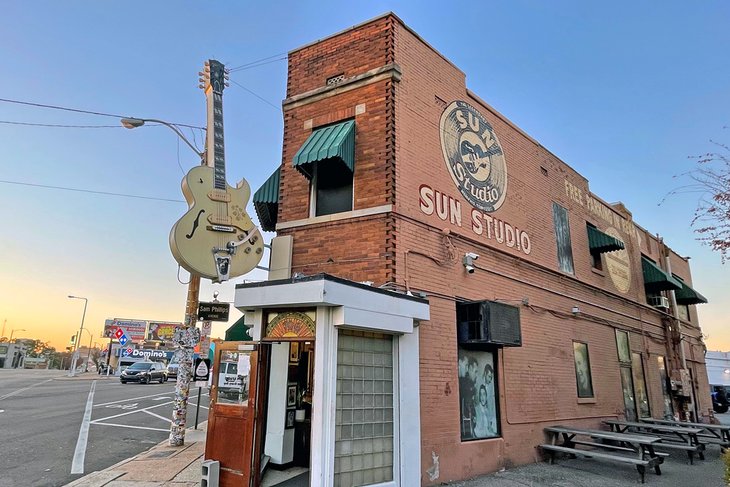 A visit to Sun Studio in Memphis is a nostalgic experience. This is the recording facility where Elvis Presley, Johnny Cash, Jerry Lee Lewis, B.B. King, and Roy Orbison began their careers. The studio itself is still used by recording artists, with more recent recordings made by artists such as John Mellencamp. It's a fascinating look into the recording process. A free shuttle service is available from Graceland and the Rock 'n' Soul Museum.
3. National Civil Rights Museum–Lorraine Motel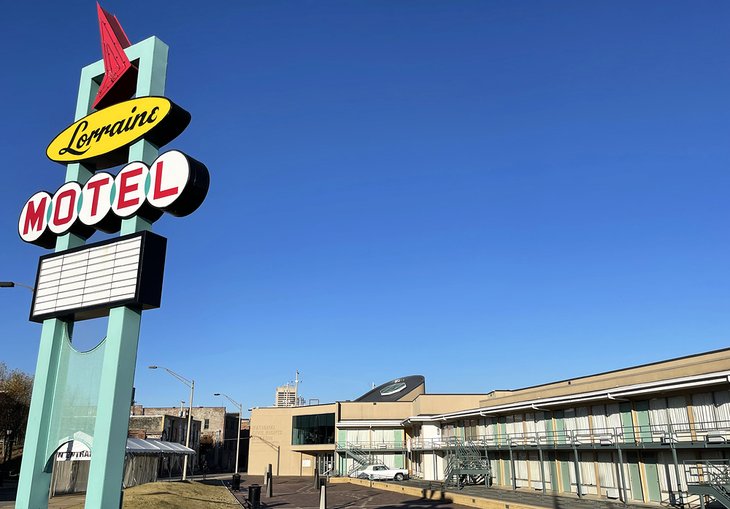 A short distance south of Beale Street is the Lorraine Motel where Martin Luther King Jr. was assassinated in 1968. The building is now occupied by the National Civil Rights Museum, which traces the history of civil rights in the US. Its centerpiece is the hotel room and balcony on which King was killed, marked by a white wreath.
4. Listen for the Sound of Music on Beale Street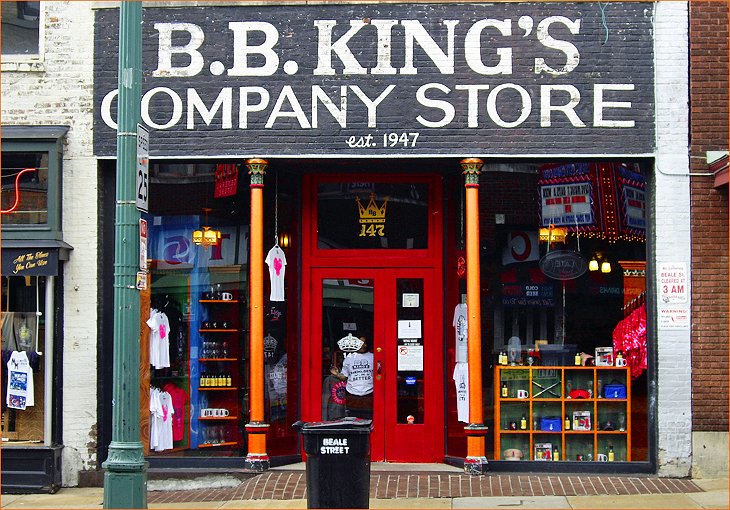 A stroll down Beale Street, nicknamed the "Home of the Blues," is one of the first places to visit in Memphis. You'll find iconic attractions such as the Memphis Rock 'n' Soul Museum. WC Handy's House is now a museum honoring the "Father of the Blues," who composed Memphis Blues and St. Louis Blues. It's also home to the A. Schwab dry goods store, founded in 1876.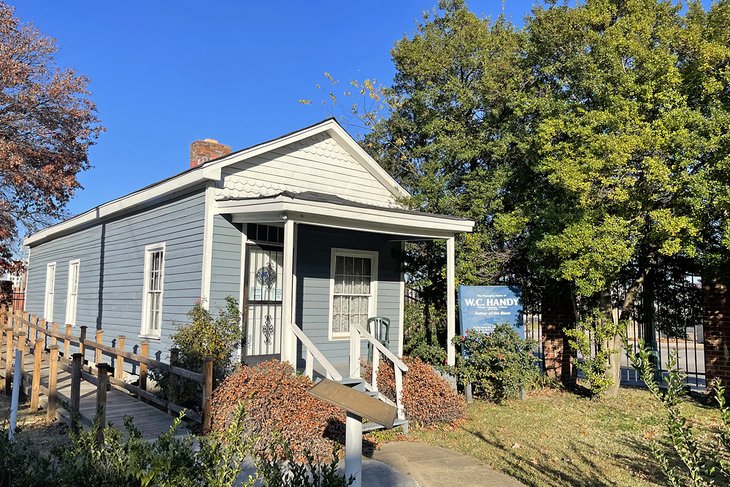 This corridor is where Riley King earned the title Beale Street Blues Boy, aka B.B. King. You'll find many fun things to do such as visiting the Memphis Music Hall of Fame. See its exhibits of local music legends, instruments, memorabilia, and rare recordings.
5. Watch a Parade at the Historic Peabody Memphis Hotel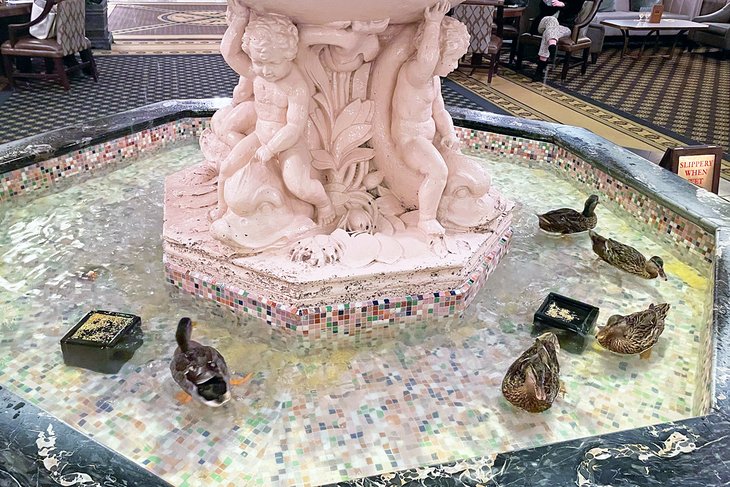 Memphis is all about entertainment, from the home of the blues on Beale Street to the Soundstage at Graceland. In a category of its own, however, is the famous Peabody Duck March at The Peabody Memphis.
The red carpet rolls out from the elevator to the fountain that graces the lobby. A crowd gathers to watch the ceremony but first, the official in the red jacket festooned with gold braid and epaulets anoints the scene with a speech. A crescendo of majestic music signals the start of a spectacle dating back 90 years in a hotel that opened in 1869.
6. See Giant Pandas at the Memphis Zoo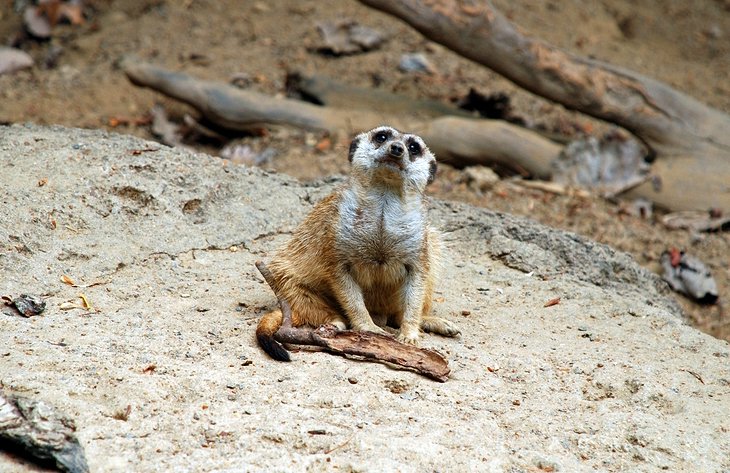 Established in 1906, the Memphis Zoo is home to more than 3,500 animals representing 500 species. It is one of only four zoos in the country to house giant pandas. Other popular inhabitants include polar bears, sea lions, black bears, bald eagles, and ravens in a naturalistic environment called the Northwest Passage. Cat Country includes predators and prey, such as lions, tigers, cheetahs, and antelopes.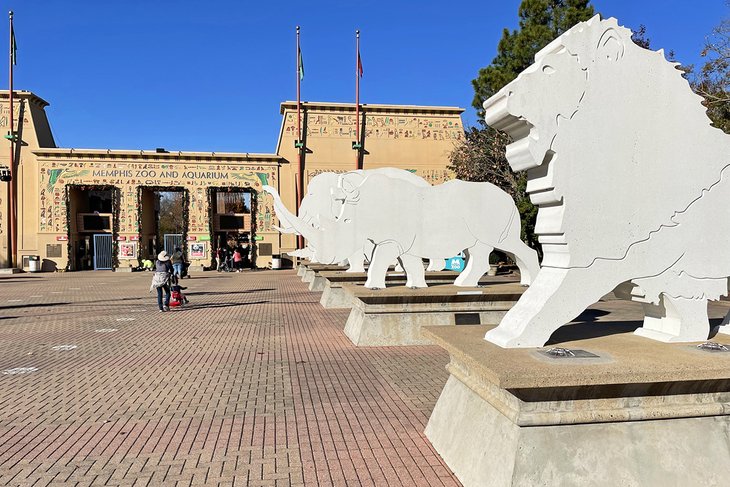 7. Visit "Soulsville" at Stax Museum of American Soul Music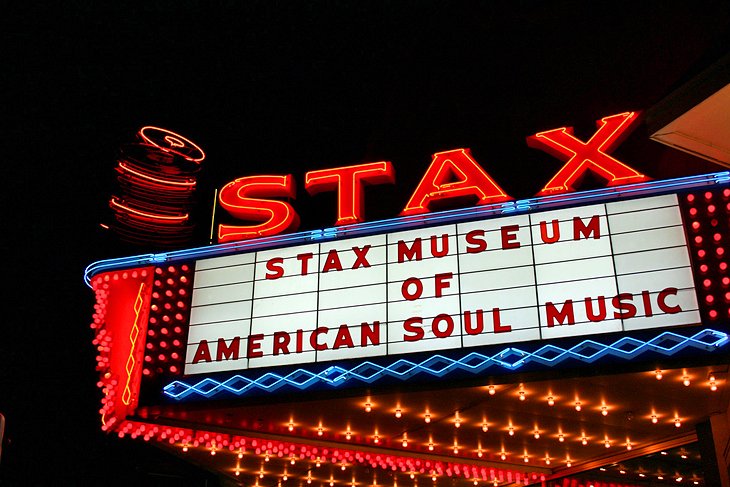 The Stax Museum of American Soul Music–one of only a handful of museums worldwide dedicated to soul music–is an exact replica of the original Stax Records studio. The museum features "everything soul," including detailed exhibits relating to the stars, the music, and its history. You can see 2,500 artifacts, such as instruments and costumes.
Other highlights are a century-old Mississippi Delta church used to display soul's roots in gospel music, and the Soul Train TV show dance floor.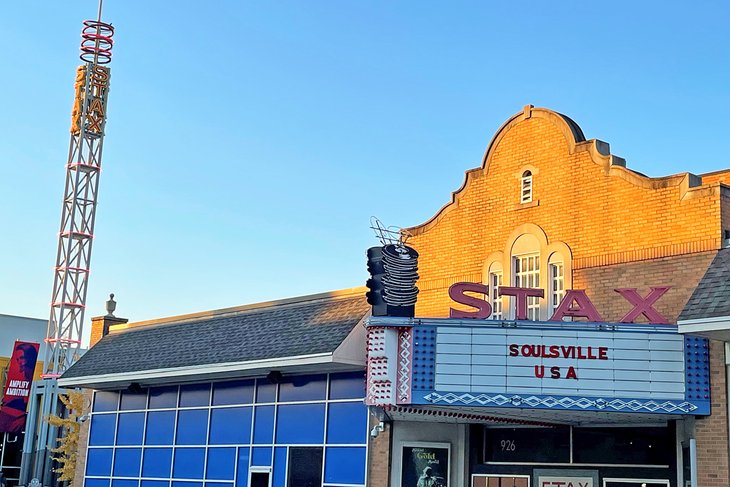 8. Rock Your Spirit at Memphis Rock 'n' Soul Museum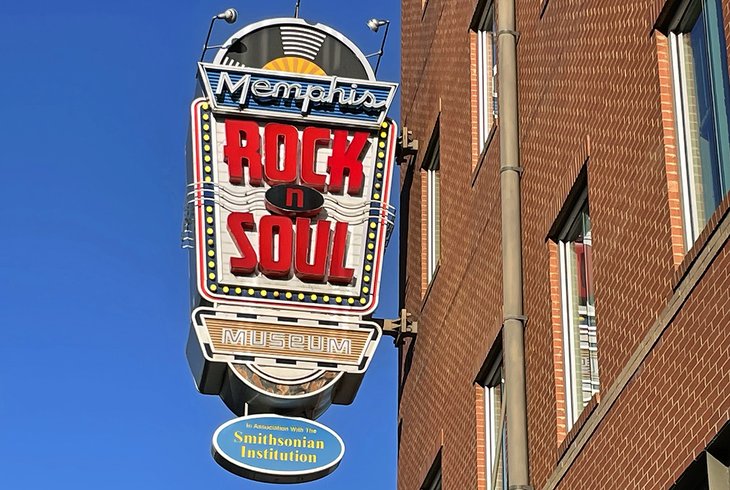 Memphis Rock 'n' Soul Museum was created by the Smithsonian Institution to highlight musical pioneers from the 1930s to the 1970s. Explore seven entertaining galleries, each with a digital audio tour that features 100 songs. Exhibits include costumes worn by music stars and more than 30 instruments. The museum's galleries interpret early years of music in Memphis, Sun Records, soul music, rural music and culture, and the disco era.
9. Shelby Farms Park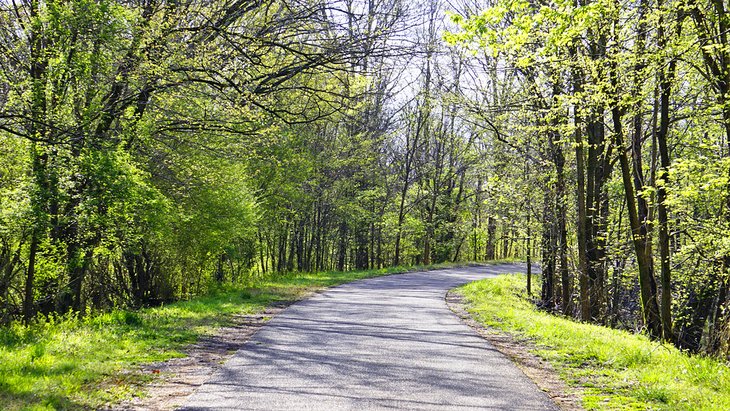 Shelby Farms Park occupies 4,500 acres–five times the size of New York's Central Park. The park is full of things to do for kids, adults, and dogs. Kids' activities include the Woodland Discovery Playground and Water Play Sprayground.
Experience the Treetop Adventure Course of net bridges, rope ladders, "Tarzan Swings," and ziplines. Adventure seekers will enjoy Laser Tag and paintball games. Paddleboat and kayak rentals are offered, so you can tour some of the 20 lakes. Hop on a rented bike to explore 40 miles of trails, many of which are paved. Take a guided ride on horseback.
Dogs are welcome to join you on a leash or run free in the Outback Off-Leash Dog Park. Enjoy a picnic and outdoor games, including an 18-hole disc golf course.
10. Slave Haven Underground Railroad Museum, Burkle Estate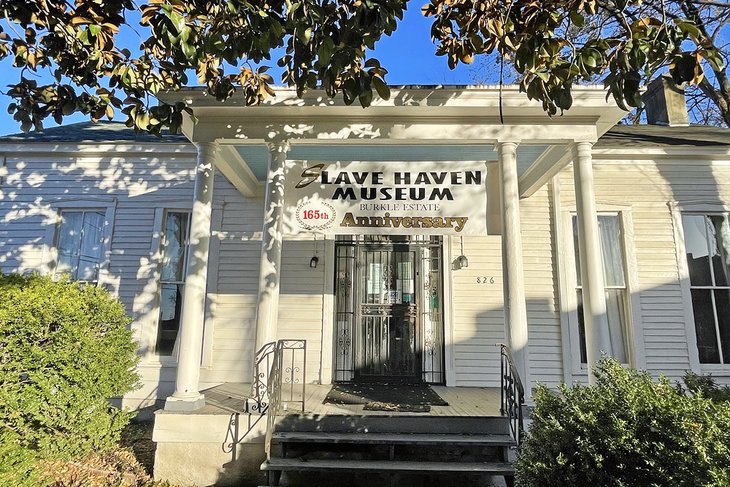 The Burkle Estate was built near the Mississippi River in 1849 by German immigrant Jacob Burkle. It was the home of the Memphis Stockyards during the era when Memphis was the state's largest slave-trading city. His neighbors who owned slaves were unaware that Burkle constructed cellars and secret passages beneath his simple-looking home. These areas were designed as a safe haven for escaped slaves.
11. See a Baseball Game at AutoZone Park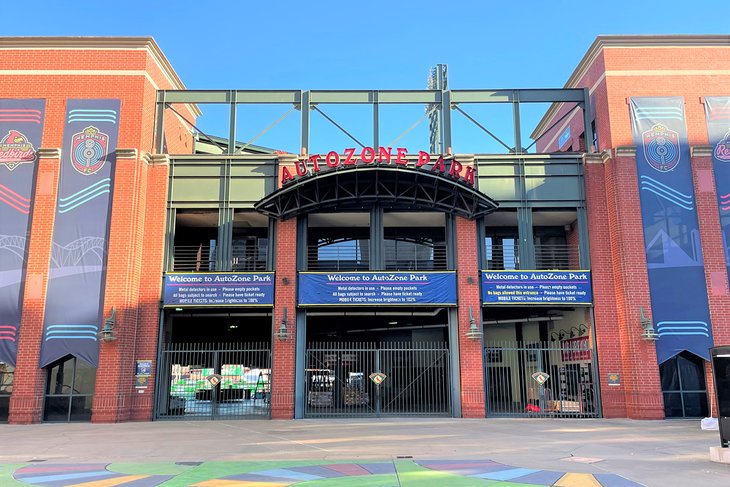 AutoZone Park is a 10,000-seat minor league baseball stadium that is home to the Memphis Redbirds baseball team and Memphis 901 FC, an American professional soccer team. The stadium is located downtown, not far from Beale Street, so it can be easily seen if you're doing a tour of the entertainment district and historic downtown.
12. Walk in Beauty at Memphis Botanic Garden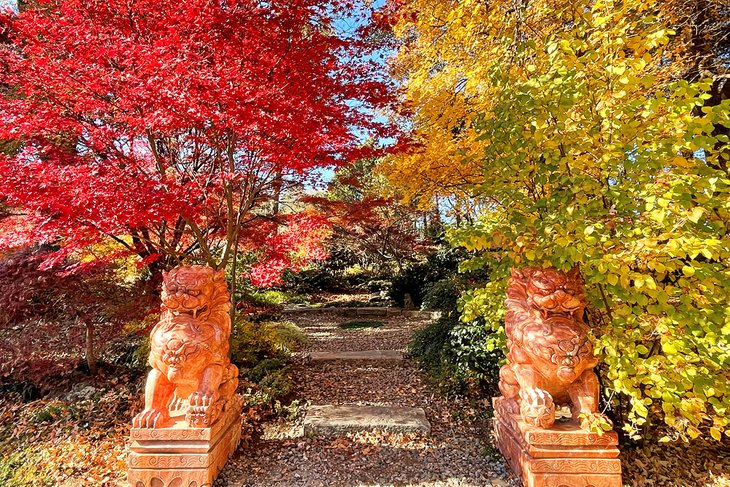 Located on 96 acres, the Memphis Botanic Garden features more than 20 separate gardens, many of which can be accessed by trails from the visitor center. The Tennessee Bicentennial Iris Garden, with its iris goddess sculpture emerging from a reflecting pool, is where it all got started. No surprise, this is a popular setting for garden weddings, with flowers blooming from spring into the summer.
In the area called The Lowlands, find the Delta and Pollinator Gardens, next to the Delta House and Living Gazebo. The Japanese Garden of Tranquility with its Red Drum Bridge and Moongazing Pavilion is especially striking during the fall, when maple leaves turn crimson. Ask staff about purchasing food for the multi-colored koi fish in the Asian garden pond.
13. FedEx Forum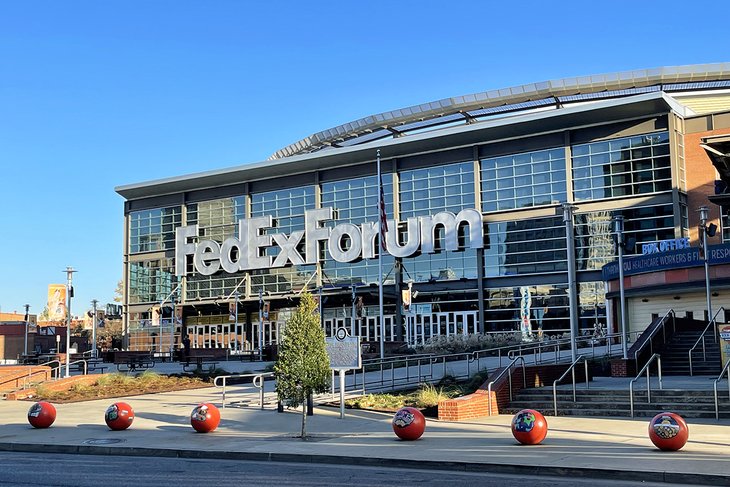 FedEx Forum is an 18,000-seat arena that is the home of the NBA's Memphis Grizzlies basketball team and the Memphis Tigers men's basketball team. Other events staged at the forum include wrestling, boxing, professional bull riders, comedians, and entertainers.
14. Marvel at the Crystal Shrine Grotto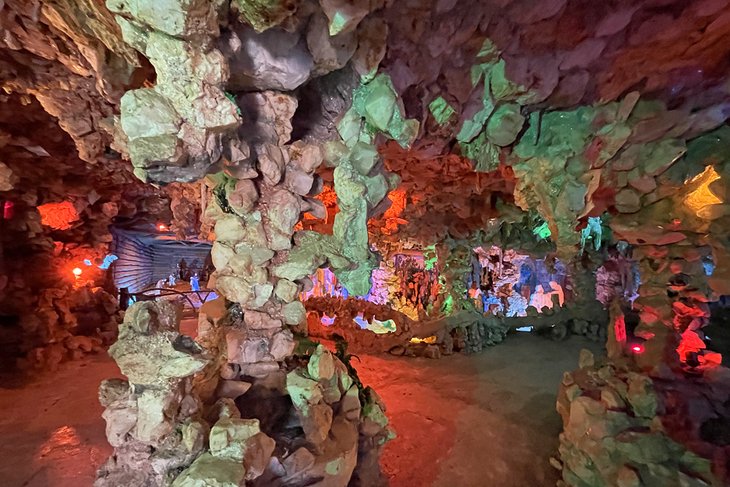 Driving into the Memphis Memorial Cemetery, you could never imagine what awaits you beyond the reflecting pool and three-tiered fountain. Across the stone bridges of this non-denominational cemetery that dates back nearly a century is the most unusual feature of the park: the crystal shrine grotto. Dug into a cavern, the grotto was produced by Mexican artist Dionicio Rodriguez. Inspired by Biblical references, this creation features quartz crystals embedded in cement, Christian tableaus, and quotes with piped-in music to interpret the artist's vision.
Outside the grotto entrance is the 15-foot-tall Abrahams Oak, also created by the artist. People come not just to mourn but to celebrate–proms, graduations, weddings, and a sunrise service at Easter are held here.
15. Children's Museum of Memphis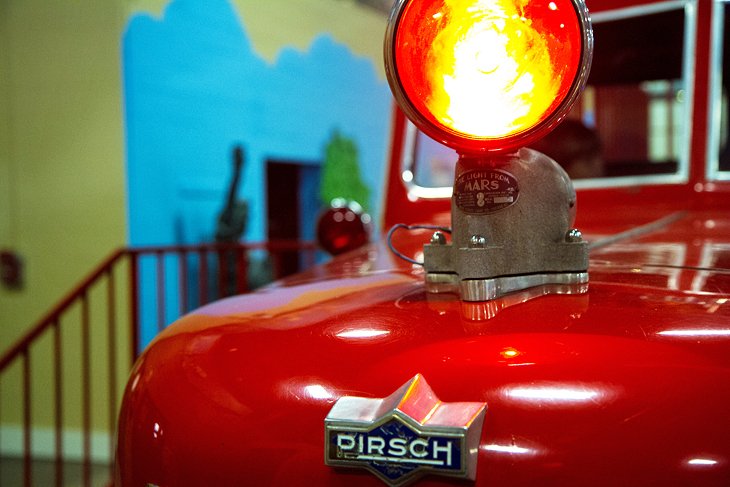 The Children's Museum of Memphis (CMOM) is a godsend for traveling parents and features numerous things to do, including hands-on displays to keep young ones entertained. Highlights include a fun cityscape with kid-sized businesses, including an auto mechanic shop and dentist office, as well as an interactive model of Times Square and a giant Light-Bright wall.
Where to Stay in Memphis for Sightseeing
For first-time visitors to Memphis, the best place to stay is right downtown, close to famous Beale Street with its live music venues and great restaurants. Other attractions downtown include the Memphis Music Hall of Fame and the WC Handy House. For those who are only interested in visiting Graceland, staying at the southern end of the city or by the airport is a good idea. Below is a list of highly rated hotels in convenient locations we think you'll like:
Tips and Tours: How to Make the Most of Your Visit to Memphis
Frequently Asked Questions
What are the best shopping areas in Memphis?
While some of the best shopping can be enjoyed in the downtown area around Beale Street – especially if you're looking for souvenirs and music-related items – there are other areas of Memphis that are also popular among shoppers. Head to South Main street for an eclectic mix of galleries and clothes stores, while revitalized Overton Square is great for boutique stores and women's fashions and accessories. Be sure to visit the iconic Memphis Pyramid, which is now home to a huge Bass Pro Shop.
What are the best ways to get around in Memphis?
Memphis has a reliable and easy-to-use public transit system. The Memphis Area Transit Authority offers numerous buses around the city, plus a great trolley system that uses vintage cars across its network, adding immensely to the fun quotient. Buses and trolleys serve most major attractions, with affordable rates and regular services.
Alternatively, the Memphis Hop bus service is worth considering and visits most major attractions, including Graceland. And three of the city's largest attractions – Graceland, Sun Studio, and Memphis Rock 'n' Soul Studio – operate a free shuttle service that runs between them all day long, seven days a week.
More Related Articles on PlanetWare.com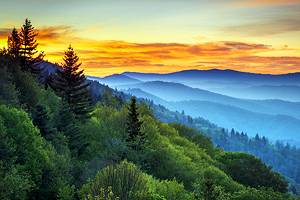 Tennessee Vacation Ideas: Visitors are often surprised to find there's no end of fun things to do in Tennessee. Outdoor adventurers should head for the beautiful Gatlinburg and Smoky Mountains area, popular for its numerous hiking and biking trails and family attractions. The country music capital of Nashville is another great destination and features the iconic Music Row with its museums and star attractions, as well as the famous Grand Ole Opry.