15 Best State Parks in Tennessee
Check any map of state parks in Tennessee, and you'll notice that you don't have to venture far to discover an abundance of parkland from west to east and north to south. Expect to enjoy traditional activities such as hiking, nature appreciation, and camping at most parks. In fact, campsites await you at 39 of 56 state parks. If you are heading to the state capital, you'll be pleased that Nashville is a convenient jumping-off point for visiting and camping in three state parks: Radnor Lake, Cedars of Lebanon, and Rock Island.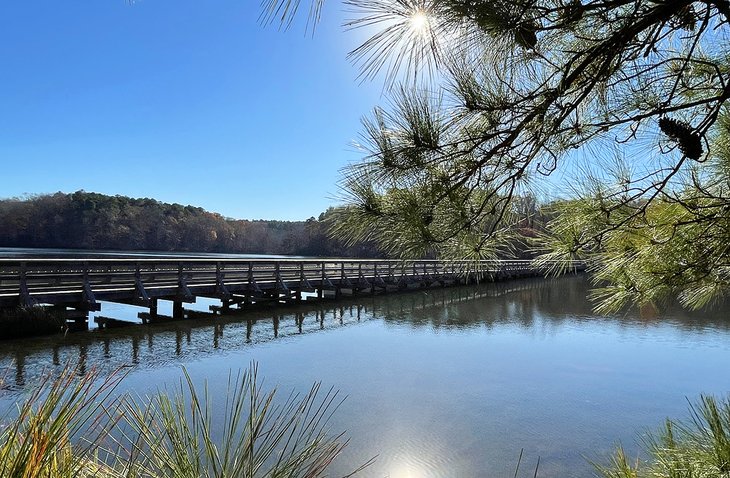 Because many state parks have water features such as lakes or reservoirs, rivers, and waterfalls, options for recreational activities expand to include boating, fishing, swimming, and having fun on the water. Nine state parks feature golf courses–check them out at four parks on our list (Fall Creek Falls, Warriors' Path, Cumberland Mountain, and Chickasaw). Take to many of the park trails on your mountain bike, and enjoy three of our best picks on horseback: Panther Creek, Chickasaw, and Cedars of Lebanon.
Whatever your pleasure, satisfy your craving for outdoor fun and adventure with our list of the best state parks in Tennessee.
1. Rock Island State Park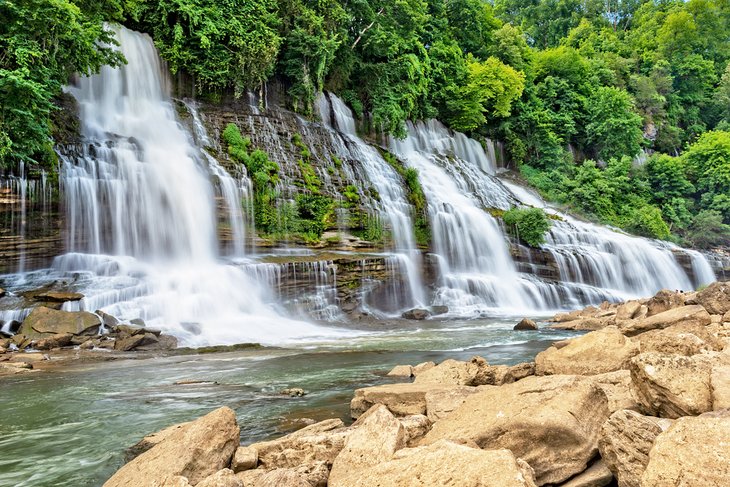 Rock Island is a popular state park located at the headwaters of Center Hill Lake, 14 miles north of McMinnville in central Tennessee. Caney Fork Gorge below Great Falls Dam has breathtaking scenic overlooks. Points of interest include 30-foot Great Falls, Twin Falls, and the Blue Hole. Below the falls is a textile mill from the 19th century that was once powered by the waterfall.
Observe the rugged natural features of this 916-acre park carefully and from a distance. Slippery limestone, fast-moving currents, and fluctuating water levels are the main reasons to exercise caution during your visit to the park. Some areas are off-limits for swimming, and visitors are encouraged to heed the warnings. Swimmers are directed to the natural sandy beach with boat access.
2. Cumberland Mountain State Park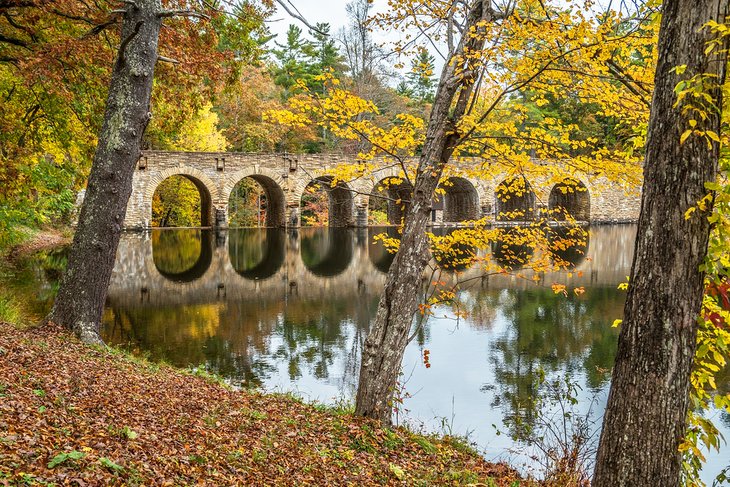 Cumberland Mountain State Park is popular because there are so many things to see and do in this scenic 1,720-acre park. It's located at 2000-foot elevation in the Cumberland Plateau. Start with an easy walk on the mile-long loop trail around Byrd Lake. The park has 14 miles of hiking trails and four miles of biking trails. Enjoy 55-acre Byrd Lake in your own boat or one that you rent from the park–kayaks and rowboats are available. Fish for largemouth bass, catfish, crappie, and rainbow trout.
Among the park's amenities are a wading pool for the kids and an Olympic-sized pool where you can swim laps. One of the most photographed features is the seven-arch sandstone bridge across Byrd Lake. This structure was the largest ever built by the Civilian Conservation Corps in the 1930s.
3. Fall Creek Falls State Park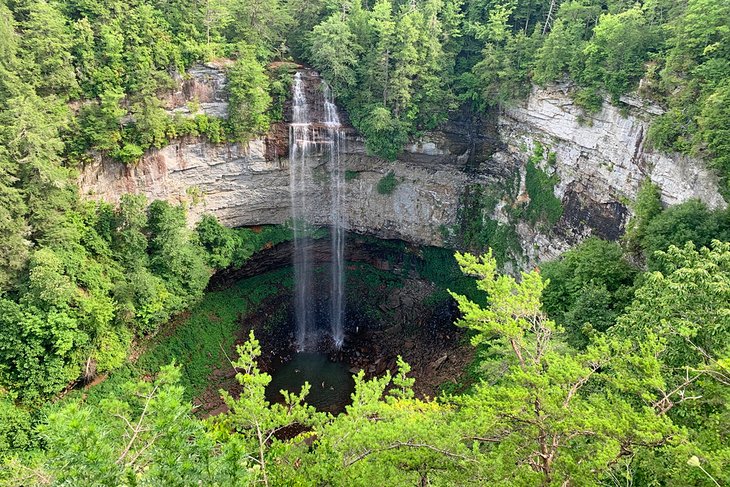 Fall Creek Falls State Park is located in the scenic Cumberland Plateau of Eastern Tennessee and is the place to visit if you're a nature lover. The 30,000-acre park has everything for visitors seeking natural beauty. First, consider Fall Creek Falls, the 256-foot waterfall for which the park is named. In addition to this showpiece, there's Piney Falls, Cane Creek Falls, Cane Creek Cascades, and a nature center to promote education. In a mostly wilderness setting, another asset is a 345-acre lake.
Hike and bike the trails; go boating; and fish for catfish, bluegill, and largemouth bass in Fall Creek Falls Lake. Golf at a course rated by Golf Digest as one of the best in America. Try out the canopy challenge aerial course if you're feeling adventurous.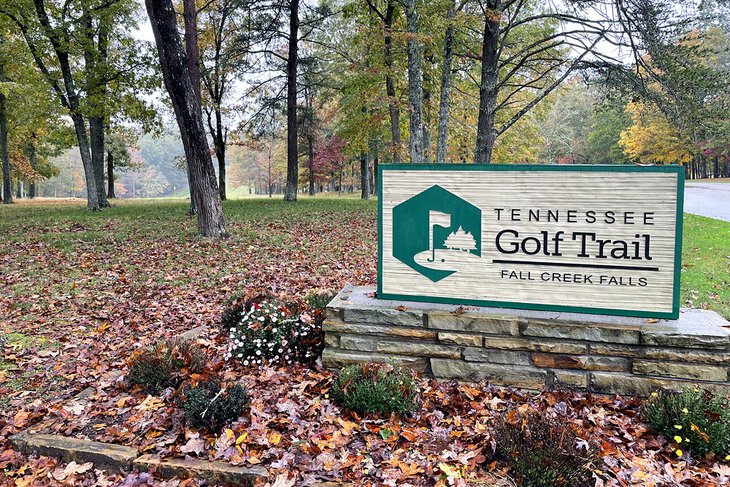 4. Burgess Falls State Park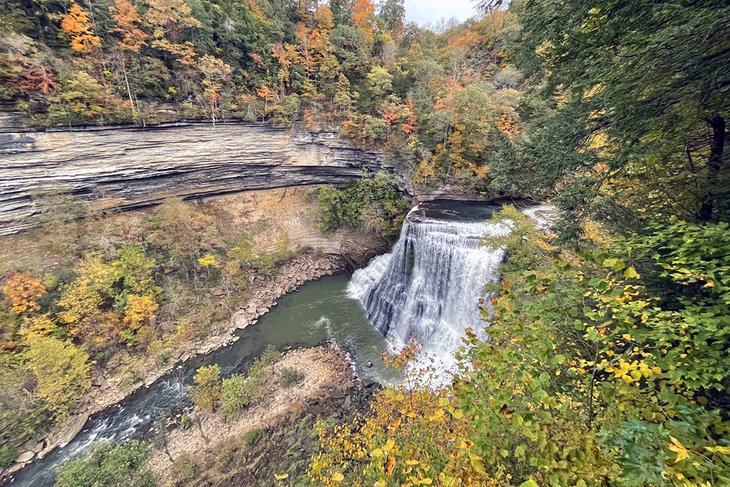 On Falling Water River, Burgess Falls State Park is all about waterfalls–not just one but four cascades that cover 250 feet of elevation. Because the falls are the main attraction at this 274-acre day park, take your time on the 1.6-mile loop trail that is rated strenuous. You might find it fairly easy if you don't mind lots of stairs. You'll see smaller cascades first, building to the largest one that plunges 130 feet into a gorge.
5. Cummins Falls State Park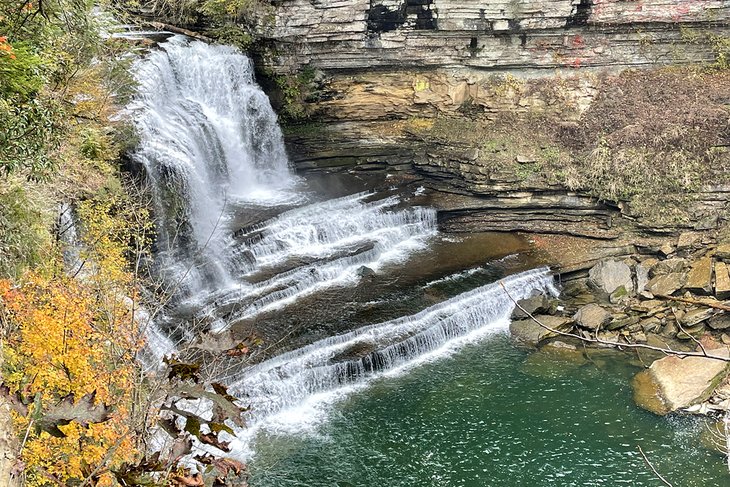 Cummins Falls, the eighth largest waterfall in Tennessee, is the star attraction of this 282-acre day use park–named state park of 2021 by the Tennessee Department of Environment and Conservation.
You'll need a permit to access the gorge and base of the falls, located on Blackburn Fork State Scenic River. Plan on spending two to three hours to hike the three-mile loop trail. Take photos, enjoy a refreshing dip in ye olde swimming hole, and admire the majesty of the 75-foot falls. The cascade is in two drops, with the first one plunging 50 feet into a pool.
6. Old Stone Fort State Archaeological Park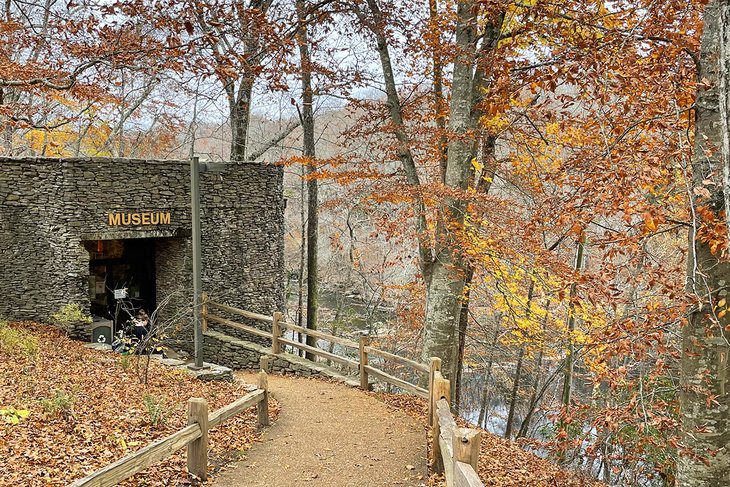 Old Stone Fort State Archaeological Park is one of two archaeological parks in Tennessee. It's a world away in spirit and history, although only one mile of distance separates the 51-site campground from the public pool in nearby Manchester.
The site is a place of antiquity, dating back 2,000 years, and to this day, it retains mystery as to its original purpose. It was misidentified as a fort by early settlers. Today's visitors see a 50-acre hilltop enclosure of mounds and walls built into limestone cliffs. One theory is that Indigenous people used this space as a ceremonial gathering area for hundreds of years.
7. Warriors' Path State Park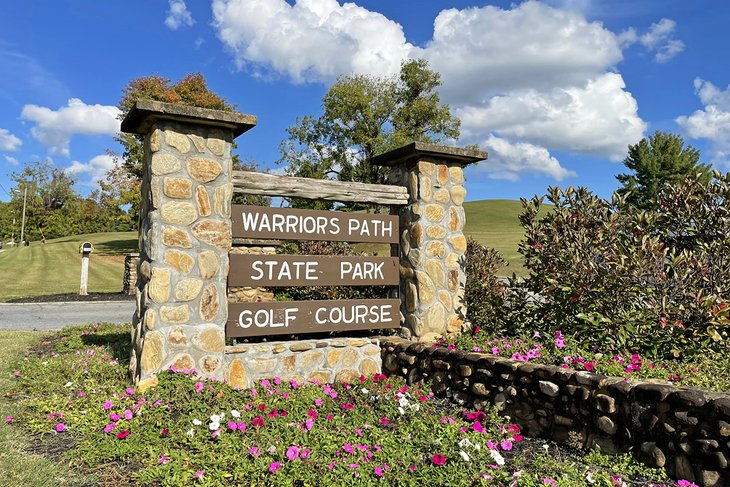 Take your cue from the park and trail names to affirm that Warriors' Path State Park is a launching pad for outdoor adventure. Hike 1.1-mile Devil's Backbone Trail to access scenic Devil's Backbone State Natural Area. Apart from hiking and mountain biking, go horseback riding, fishing, and boating (rent from the marina if you don't have a boat). The campground has 134 sites, and there's a seasonal swimming pool.
8. Panther Creek State Park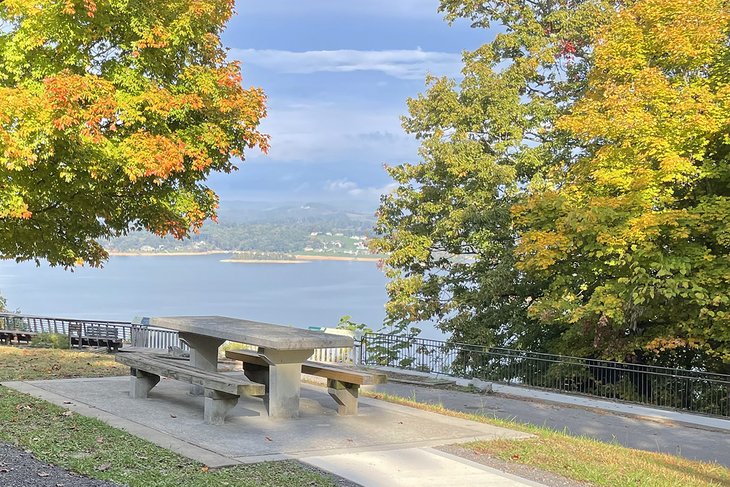 Start your visit to Panther Creek State Park by getting an eagle's-eye view of the surrounding Appalachian Mountains. Point Lookout Trail, a 2.7-mile loop, offers the best way to get a panoramic view of Cherokee Lake and the Cumberland Mountains. This trail is just one of 17 hiking trails that covers 30 miles of terrain. Mountain bikers can take in the views on 15 miles of trails. This is part of the traditional homeland of the Cherokee Nation.
Bring your own boat to explore the reservoir. Rentals aren't available in the park, but there is a boat ramp to launch your fishing or paddling adventure. During the winter, expect to see over-wintering osprey and eagles and, at other times of the year, watch for songbirds.
9. Radnor Lake State Park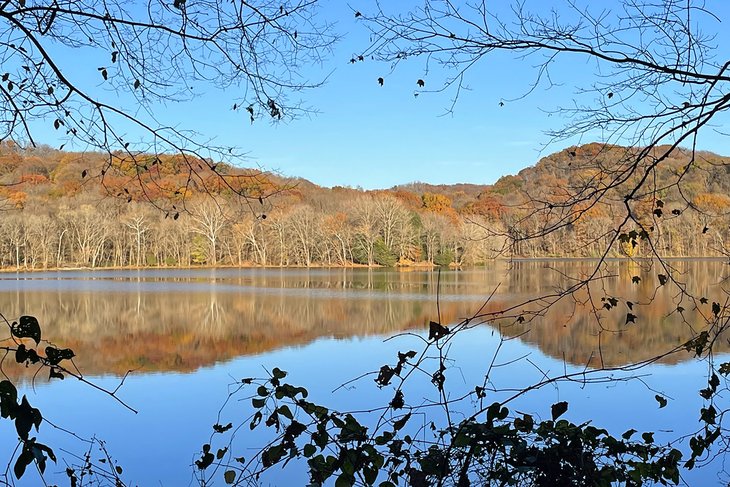 Some people think of Radnor Lake State Park as the Walden's Pond of Nashville. That's because this 1,368-acre day use park is a protected nature preserve, ecologically diverse in plants, animals, and birds. Despite its proximity to Nashville, you have a good chance of being rewarded for bringing your binoculars and camera.
Birds and wildlife are not bothered here by dogs, bikes, and swimming activity because they are not allowed.
The park is popular, so avoid prime time. The beginning and end of the day are the best times to visit the park, eight miles south of Nashville. When the season permits, you can indulge in a luxurious float on the 85-acre lake.
10. Dunbar Cave State Park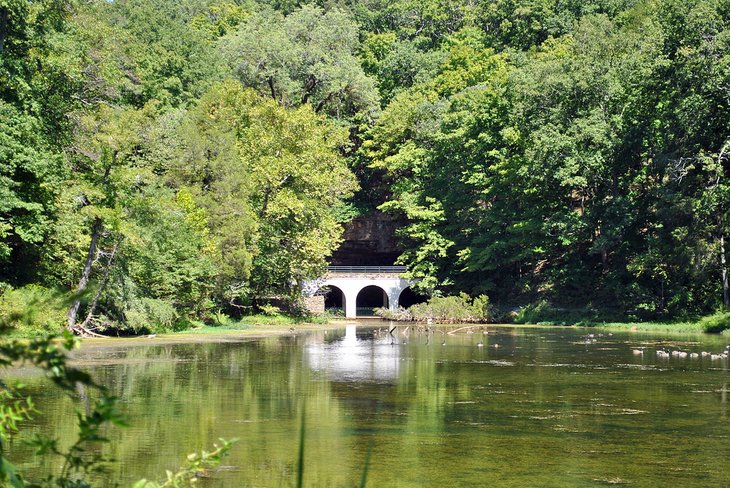 Dunbar Cave State Park, a 144-acre property near Clarksville, has been around for millennia and has had many lives. Dating back to 1350 CE, it was a sacred place to Indigenous people, who decorated the cave walls with pictographs and used the site for ceremonial purposes. In a move that would be considered unthinkable today, a country singer bought the property in 1948, then built a golf course and resort where big bands helped tourists dance the night away.
The park was acquired by the state in 1973 and is appreciated for geological features such as rock formations, sinkholes, and caves. The ancient art in the cave has been preserved, and visitors who wish to explore the cave and see pictographs must sign up for a seasonal guided tour.
11. Pickett CCC Memorial State Park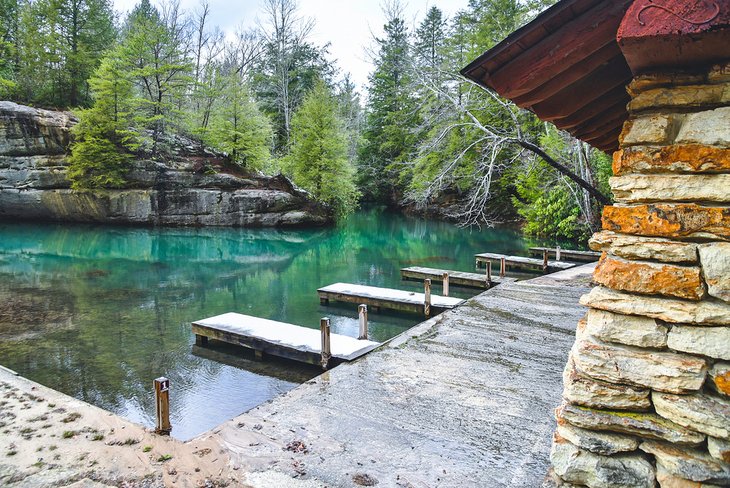 This 21,000-acre park pays tribute to the efforts of CCC workers from the Civilian Conservation Corps, who completed many projects during the wartime years of the 1930s and early 1940s. Among the legacy they left at Pickett are hiking trails, a recreation lounge, five cabins, and a 12-acre lake.
This park is special because it was the first in the Southeast to receive a "dark sky park" designation. With only 26 campsites, 16 of which have electric service, there is minimal intrusion by humans. Bears make their home here and, if you're lucky, you'll see one from a distance.
12. Reelfoot Lake State Park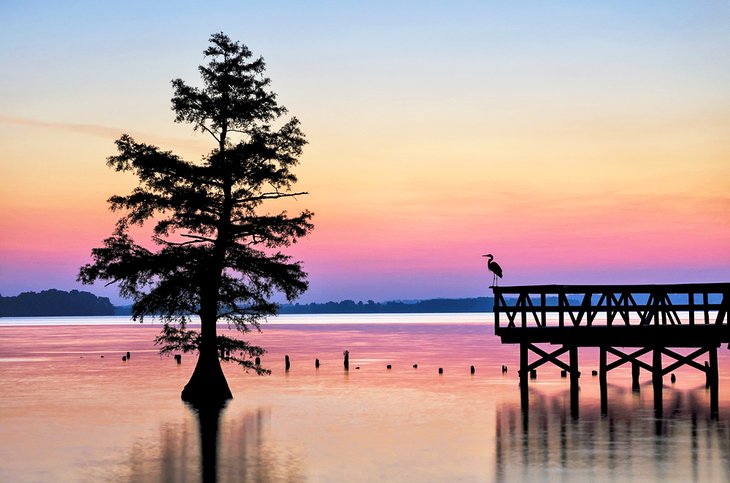 Although its location in the northwest corner of Tennessee seems remote, Reelfoot Lake State Park is only a two-hour drive from Memphis. Whether you're resting up for a city visit or recovering from one, try to include Reelfoot on your itinerary. It's the only natural lake in Tennessee.
This vast 18,000-acre body of water is also located only three miles from the Mississippi River–that means flyway if you're a migrating bird, and bird-watching if you're a tourist. Reelfoot is the place to see white pelicans migrating in the fall. Eagles (bald and golden) are so abundant, they are honored by a festival.
Go to Reelfoot to view birds (240 species) and admire the towering bald cypress trees where they perch above the shallow water. Meander easy hiking trails. Rent a kayak or canoe and bliss out during a quiet paddle. Fifty species of fish may tempt anglers to cast a line.
13. Chickasaw State Park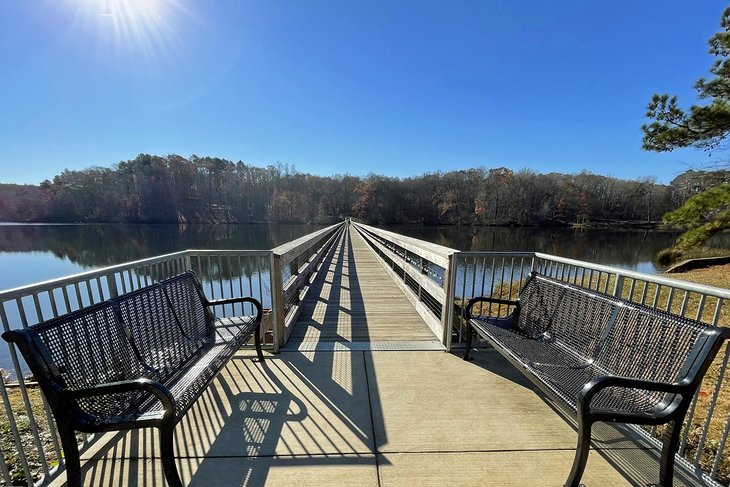 Chickasaw State Park occupies higher ground in terms of elevation, as well as being of cultural significance to members of the Chickasaw Nation who once occupied this part of West Tennessee. Begin your explorations with an easy stroll on the 700-foot pedestrian bridge across Lake Placid. Rent a rowboat or pedal boat and enjoy sightings of birds and wildlife.
Hiking trails range from easy to strenuous with the most popular nature trail taking you on an easy 1.75-mile walk around the lake.
14. Cedars of Lebanon State Park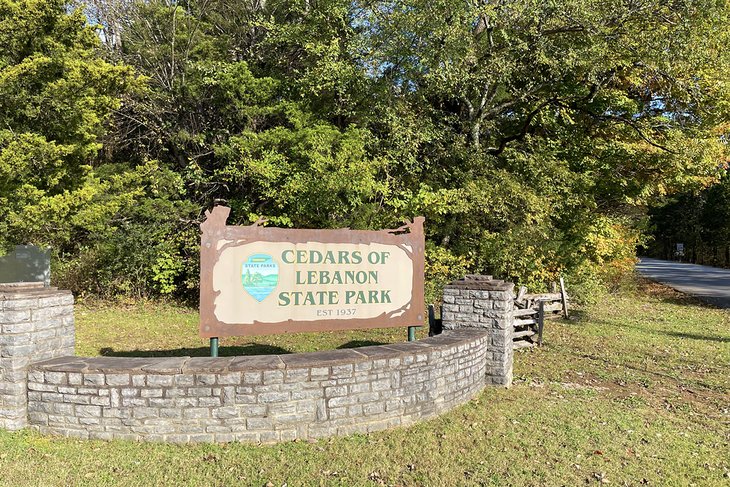 Cedars of Lebanon State Park is a popular choice for visitors who want a camping base close to Nashville in a state park with all the amenities. The drive between the park and city is 32.5 miles. There are three campgrounds with restrooms, showers, and paved camping pads. Other accommodation options include a group lodge and 10 cabins.
Hiking at Cedars of Lebanon is a treat because you never know what you'll discover. You'll be fascinated by tree burls, drop-offs, sinkholes, and caves. One of the best hikes is 4.2-mile Hidden Springs Trail that leads to a couple of deep sinkholes. Marvel at limestone glades and admire rare wildflowers in season.
15. David Crockett Birthplace State Park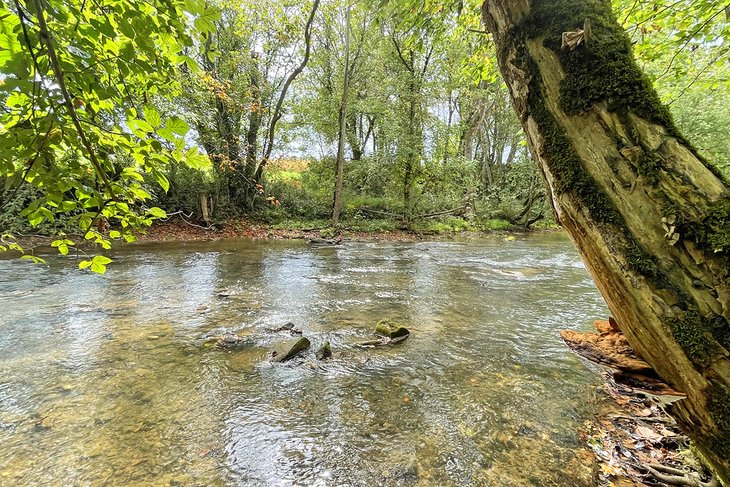 Davy Crockett, one of America's most famous folk heroes, was born near Limestone Tennessee in 1786. A pioneer, politician, and soldier, Crockett died at the Alamo, fighting for freedom for Texas. The 105-acre state park that honors his birthplace is located a few miles southwest of Johnson City. You'll encounter folks in costume at the historic park and weathered buildings, including a homestead that dates to the 18th century.