12 Best Beaches in Gloucester, MA
Beautiful beaches grace the coast of Gloucester, Massachusetts, and you'll want to visit each of them. From small, secluded charmers with silky soft sand to large, pebbly wonders boasting impressive views and kaleidoscopic sunsets, Gloucester's best beaches truly have it all.
Set comfortably on the captivatingly gorgeous Cape Ann, Gloucester's diverse beaches are easy to enjoy no matter the season. They're also a big draw for Bostonian weekenders looking to soak up the sun and fresh sea air in a charming atmosphere. So, expect to share the sand, especially if you're visiting on a summer weekend.
If you're looking to swim, it's best to visit during summer, or at least between Memorial and Labor Days. That's when the lifeguards come on duty, and the water temperatures become a bit less frigid. It's also when the ice-cream trucks reopen, and who says "no" to an ice cream at the shore?
Pack a picnic, ready your beach umbrella, don your swimsuit, and choose the perfect place to visit with our list of the best beaches in Gloucester.
1. Good Harbor Beach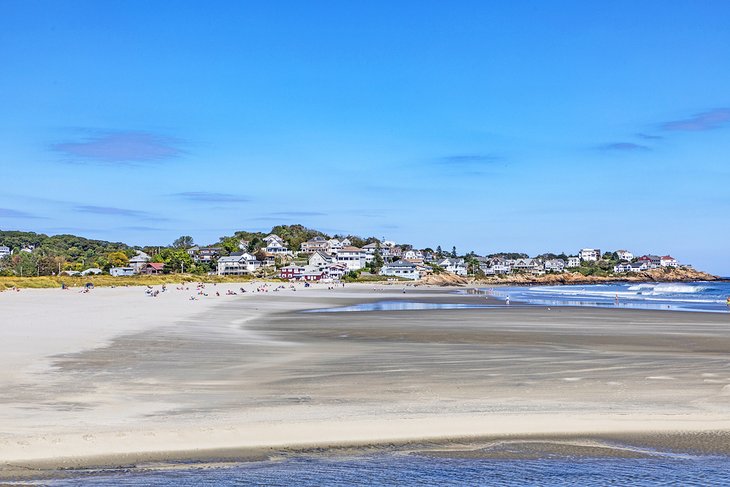 The prettiest of Gloucester's beaches, Good Harbor Beach is a must visit for those who love digging their feet into soft, velvety sand. With its sugar-white base and the most spectacular kaleidoscopic sunsets, it won't take long to believe you're sitting on an island in the Caribbean.
Low tide is the best time to visit this top beach in Gloucester, as more space opens up for further exploration. A land bridge also appears, linking the beach to nearby Salt Island. Just be sure to get back before the tide rushes in.
Speaking of high tide, this is the time to arrive if you're hoping for more water-based fun. Pack a boogie board and surf the waves or simply use your body to ride them back to shore. When it's time for a break, grab a snack from the concession stand. Lifeguards are available during the summer, as are restrooms and showers. Unsurprisingly, this is easily one of the best beaches in Gloucester for families.
Insider's tip: Surfboards, flotation devices, and inflatables are banned from use between Memorial Day and Labor Day, but Styrofoam boogie boards are permitted.
2. Wingaersheek Beach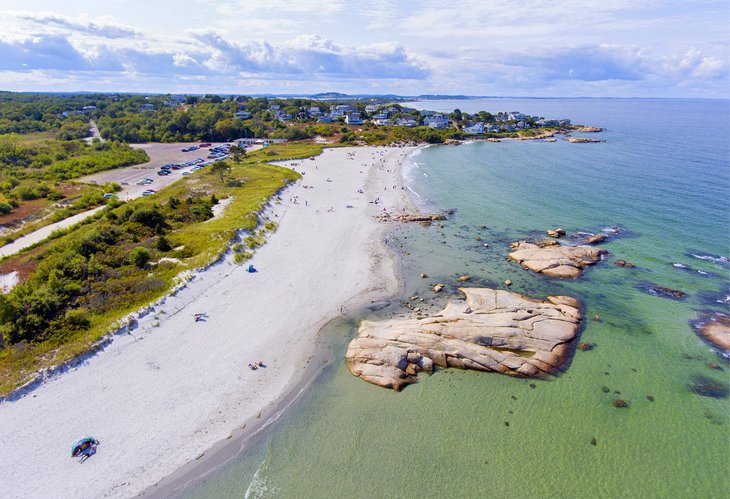 Wingaersheek Beach is by far one of the best beaches in Massachusetts. Measuring just over half a mile in length, its sandy expanse isn't vast. What this lovely western Gloucester beach lacks in size, however, it more than makes up for with sheer beauty.
Crystal-clear aqua water from the Annisquam River and Ipswich Bay laps the sloped tan shore. The sand is peppered with giant boulders and unique rock formations prized by photographers. Stay for low tide when amazing creatures (i.e. hermit crabs and clams) are found in tide pools surrounding the shore. You'll want to bring a shovel and maybe a magnifying glass, especially if you have kids in tow.
Another bonus of low tide: It increases the beach's size dramatically, unveiling a sandbar that allows kids to run even farther on the silky soft sand.
This beach really comes to life during the summer, when lifeguards arrive, and the concession opens to sell tasty treats and beach toys to those who descend upon the shore. Restrooms and showers are available, and guests are asked to take their trash with them when they leave this top Gloucester beach.
3. Half Moon Beach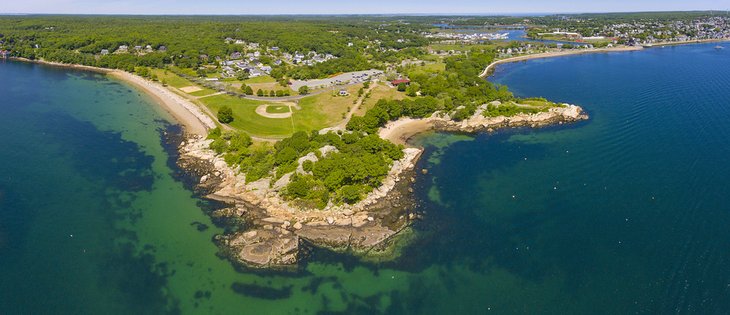 Giant boulders and lush forest surround the golden horseshoe of sand that makes up Half Moon Beach. Named for its crescent shape, this quaint strand is the smallest of two beaches located in the historic Stage Fort Park. It's a perfect spot for those who relish a quiet beach experience, meaning this is one of the best beaches for couples in Gloucester.
There's ample shade on offer, provided by the surrounding trees. Combine that with a dip in the cool, calm, crystalline water and you won't ever overheat. A vast expanse of parkland above the beach is perfect for those who want to throw a ball around or enjoy a picnic.
Follow the stone steps to the beach and marvel at its untouched beauty. Hop on a paddleboard, splash in the waves, or kayak towards the harbor. There are so many fun ways to spend an afternoon at Half Moon Beach.
Insider's tip: Stick around for sunset. Seeing the sky alight in hues of pink, yellow, and orange will make your visit even more worthwhile. Don't forget your camera.
4. Pavilion Beach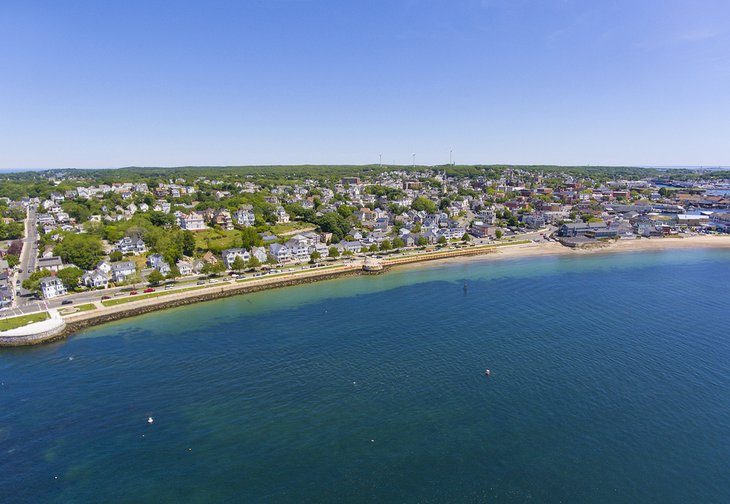 Pavilion Beach is the closest beach to downtown Gloucester. Once visitors have tired of flexing their shopping muscles or need to lie down after stuffing themselves at one of the local restaurants, this is where they head. Pretty views and clean water await beachgoers looking to relax.
Pavilion Beach doesn't employ lifeguards, so you'll have to be extra vigilant when traveling to this top Gloucester beach with little ones. It also doesn't provide restrooms. Luckily, you'll find portable toilets within walking distance.
Every June, hundreds flock to this beach to witness (or participate in) the "Greasy Pole Challenge." A beloved part of the St. Peter's Fiesta, this event began in 1927 to honor the patron saint of fishermen and involves people maneuvering across a 40-foot greased pole to capture an Italian flag.
The five-day-long festival also includes carnival rides, a pinata contest, boat races, and tons of fab food on offer.
5. Plum Cove Beach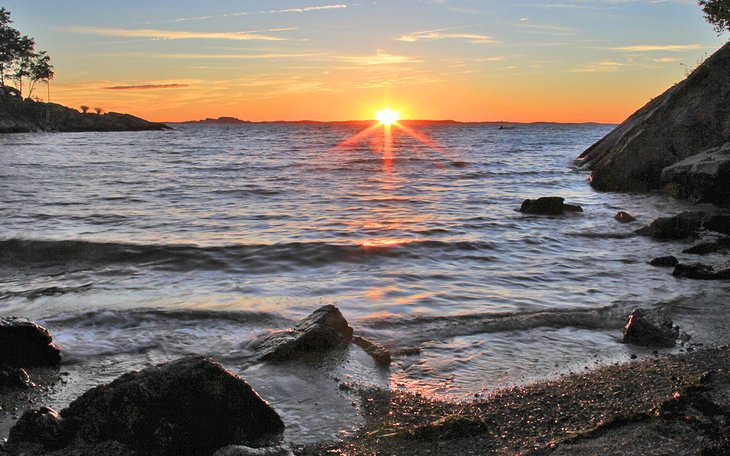 A local fave, Plum Cove Beach is another of the best beaches for families in Gloucester. This small slice of sandy heaven is perfect for those toting young kids. It's virtually impossible to get lost on this lovely, quiet beach. Feel stress melt away as you gaze at the horizon while being lulled by the gentle waves.
Splash in the water, try a handstand on the shore, or clamber around the giant rocks on either side of the beach. There are many ways to occupy yourself in this pleasant locale. You'll want to pack food and water, though, as there are no amenities.
As with many of the best Gloucester beaches on this list, Plum Cove boasts calm, clean water and soft sand, perfect for building sandcastles or settling in while reading a good book. Plan to stay for a sunset as the view is spectacular.
Insider's tip: Lifeguards are on duty from Father's Day weekend through Labor Day.
6. Cressy's Beach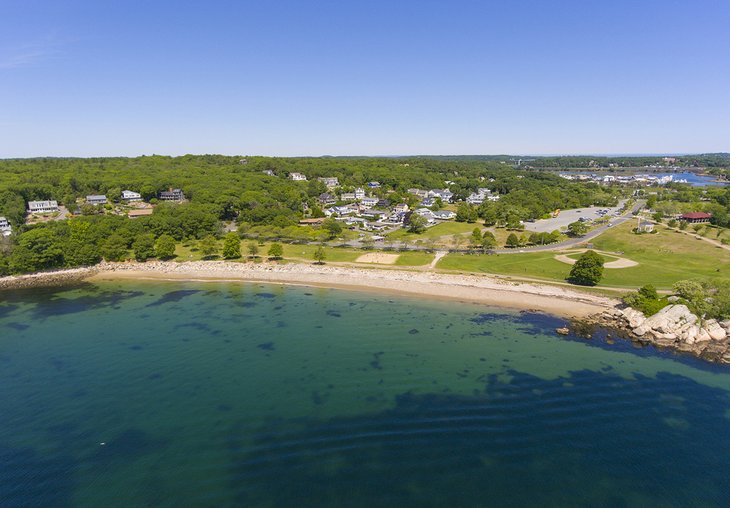 The largest of Stage Fort Park's two beaches is found along its western edge. Too rocky for sandcastle building, running, or comfortable lounging, this beach is less popular than its sandier neighbor. You'll definitely want to pack water shoes, as even the shallow water is peppered with small rocks.
Despite the rocky base, there are plenty of sandy spots to relax upon, and the waves are extremely subdued, which makes this a good place for swimming. Cressy's Beach boasts a wonderful view of Gloucester Harbor and is conveniently located near the park's restrooms, restaurant, and vast green spaces.
Outdoor grills and picnic tables are also on offer, making it easy to bring your own food and settle in for a lunch (or dinner) with an incredible view.
7. Niles Beach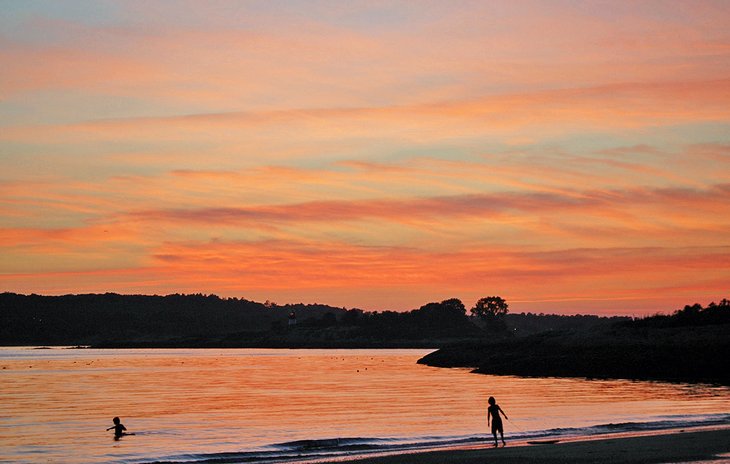 A small sliver of sand welcomes visitors to Niles Beach during high tide. Located at the Eastern Point of Gloucester, this more secluded spot offers a welcome getaway from the bustle common on Gloucester's more popular beaches. It's also a great place to admire the Boston skyline.
This is primarily a residential beach, so you won't need to worry about sharing your towel with strangers. High tide uncovers more sand, giving visitors ample space to stretch their legs and walk farther out, towards the ocean. Run along the shore to admire the impressive waterfront mansions.
Boasting a gentle surf with few waves, this is an excellent beach for young kids. Portable toilets are on-site, as are lifeguards from Father's Day weekend through Labor Day, but there are no concessions, so you'll want to pack your own food and drinks.
Insider's tip: As is the case with all the best beaches in Gloucester, parking at Niles Beach is a challenge. Only those with a beach sticker can leave their cars, so you may want to find another way of getting here. Riding a bike is a great option.
8. Long Beach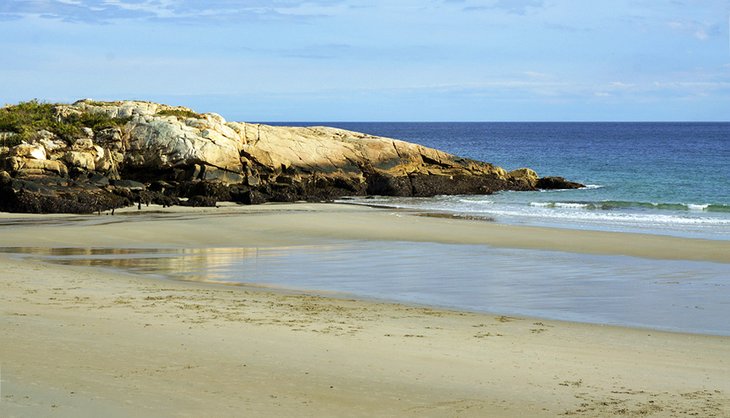 Long Beach is, not surprisingly, a long beach. It stretches along the coast between Gloucester and Rockport, just off Thatcher Road. This picturesque beach boasts soft white sand lined by adorable summer cottages that are protected from the elements by a cement retaining wall.
Across the shimmering Sandy Bay lies the eye-catching Thacher Island and its two prominent lighthouses. Lifeguards are on duty during the summer on both the Gloucester and Rockport sections of the beach.
Bring your own food and drink, as it's hard to find concessions depending where you decide to lay your towel. That said, keep a lookout for the ice-cream truck. It's a big hit with kids (and adults) of all ages.
The beach becomes much wider at low tide, so most tend to visit at this time. If you're hoping for fewer people to share the sand with, you may want to arrive at high tide instead. Pack a boogie board to enjoy the waves.
Insider's tip: Read parking signs carefully. Certain areas are "resident-only" and require a sticker. Others are open to the public.
9. Norwood Heights Beach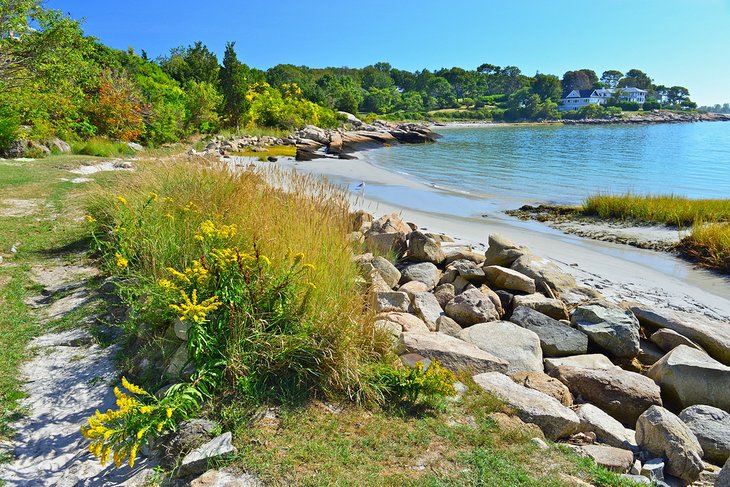 Located in the Norwood Heights neighborhood, Norwood Heights Beach is a beloved local gem. The beach is a mixture of sand and rocks, so pack shoes if you're hoping to walk to the nearby Annisquam Lighthouse.
You'll have to be accompanied by a resident if you're visiting this beach, as there's a guard at the entrance with a sign-in sheet. Some say you can get around this by visiting during less popular hours, but there's no guarantee.
If you're planning on bringing a dog, you'll have to visit after hours – before 9am or after 6pm – as they're banned from the beach at other times. Other beach rules include: no diving or jumping in the water, no parking, and no motorboating.
Also, if you're hoping to listen to music during your visit, you'll have to do it through headphones, as open speakers are prohibited.
10. Singing Beach, Manchester-By-The-Sea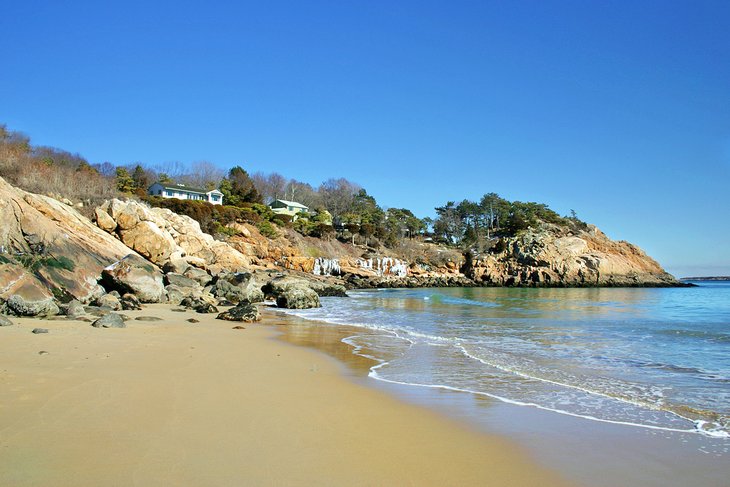 While not technically in Gloucester, this sandy superstar is a mere hop, skip, and splash away. Located eight miles from downtown in Manchester-By-The-Sea, Singing Beach offers visitors both beauty and an interesting musical experience during their stay. Dubbed one of the best beaches in New England, it's popular with Bostonians.
Singing Beach is nearly a half mile wide with a truly unique base. When the humidity is just right, walking on the dry sand causes a squeaking sound – science blames this on a combination of perfectly sized sand grains and silica content. Hence the beach's noteworthy name.
Amenities include a bathhouse (circa the early 1920s), which includes restrooms, showers, and changing stalls. During high season (between Memorial Day through Labor Day), lifeguards are on duty and a small snack bar opens. Most take their food to the upper section, which boasts shade from the multiple trees.
Insider's tip: Parking can be a pain, especially on busy summer weekends, so arrive early.
Address: 119 Beach Street, Manchester-By-The-Sea, Massachusetts
11. Front Beach, Rockport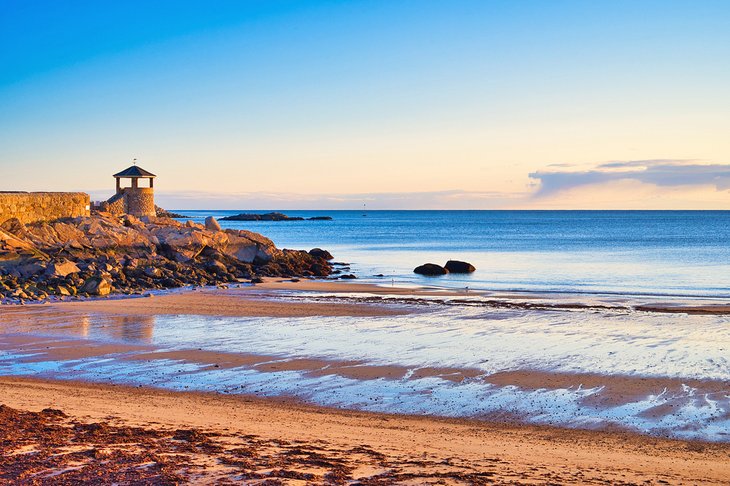 Front Beach is as pretty as a picture, and thousands of photos are taken in this glamorous locale each summer. Another non-local find, this gorgeous beach lies in neighboring Rockport, which sits a mere 5.6 miles northeast of Gloucester.
Set in a small, quiet cove, this tiny pristine beach is protected from big waves, which makes it a great beach for families, especially those toting young children. A swim platform bobs quietly in the water, not far from shore, and there are restrooms on site and a lifeguard on duty during the summer.
Downtown Rockport is close enough to walk to when you're in need of sustenance or shopping, but parking can be a challenge, especially on warm weekends. There's a private lot across Beach Street, which is worth a try, but aim to arrive early in peak season.
Address: Beach Street, Rockport, Massachusetts
12. Pebble Beach, Rockport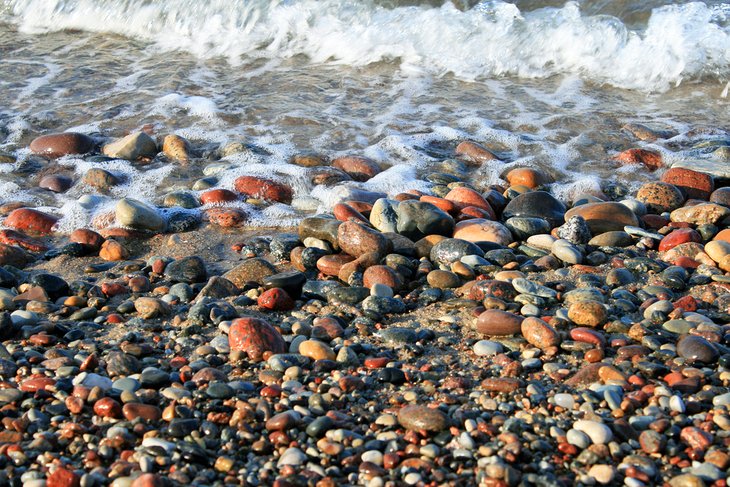 You can probably guess from its name that Pebble Beach is rocky. Another Rockport gem, this secluded spot can be a bit tricky to find, and parking can be challenging. Step foot on the beach, admire the view, and you'll realize it was worth any trouble spent getting here.
A mere 14-minute drive will get you from downtown Gloucester to this serene beach. Pack water shoes if you plan to wade into the surf, or running shoes if you're hoping for a walk along the shore (which is highly worthwhile).
Luckily, the stones and pebbles are well rounded and smooth due to years spent being rubbed and tossed about by the tide. That means finding a comfy spot to sit is easier than you might think.
Insider's tip: Keep your eyes peeled on the water, and sometimes the rocks near shore. Seals have been known to play in this area.
Address: Penzance Road, Rockport, Massachusetts
Map of Beaches in Gloucester, MA
Gloucester, MA - Climate Chart
Average minimum and maximum temperatures for Gloucester, MA in °C
J
F
M
A
M
J
J
A
S
O
N
D

3

-7

4

-5

8

-1

14

3

19

9

24

14

28

17

27

17

23

13

17

7

11

3

6

-3

PlanetWare.com
Average monthly precipitation totals for Gloucester, MA in mm.

105

87

105

106

86

75

79

88

102

107

114

101
More Related Articles on PlanetWare.com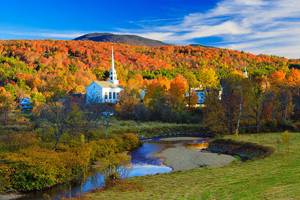 Explore More of New England: There's a whole lotta charm to be had in New England. Luckily, this pretty region is compact, making it easy for travelers to see the top attractions in Vermont, as well as the best attractions in New Hampshire.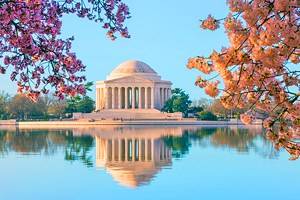 See More of the East Coast: America's East Coast is gorgeous. Craggy cliffs, sandy beaches, and majestic mountains pepper the area. Why not plan an East Coast road trip to catch all its glory? While you're at it, check out these best places to visit on the East Coast.