10 Top-Rated Things to Do in Seaside, FL
A visit to Seaside should be on everyone's to-do list when visiting Florida's Panhandle. This exceptionally unique town, created from scratch but according to very specific guidelines is a somewhat mind-bending experience. The town was developed by one man, Robert Davis, and it was his vision of a New Urbanist community that evolved from 80 acres of undeveloped land into the place it is today.
As you visit, you may find a sense of déjà vu, thinking to yourself that you've seen this place somewhere before. You would not be mistaken if you've seen the movie The Truman Show starring Jim Carrey. The movie was filmed on location in Seaside.
It's not all about the town. Seaside boasts one of the finest beaches along the Gulf of Mexico. You'll love the beach and how its sun-kissed sand glows brightly in the sun, while crystal-clear waters lap at its shoreline.
Explore the attractions in this unusual town with our list of the top things to do in Seaside.
1. Seaside Beach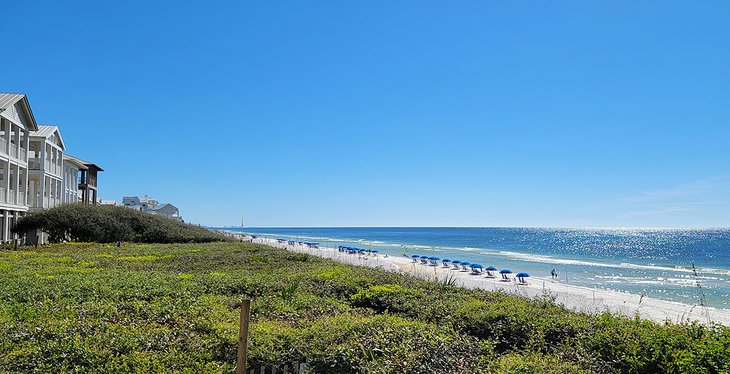 Seaside has a lovely beach, and for those living or renting in town, it's a small slice of paradise. Access is limited to those with temporary or permanent residence or for those who pay for a beach chair rental. These restrictions make it a private beach for all intents and purposes.
Access to the beach is from one of six access points located at the end of roadways leading to the water. Count on a set of stairs to get to the water, so plan your beach gear assortment carefully, unless you don't mind a few trips up and down.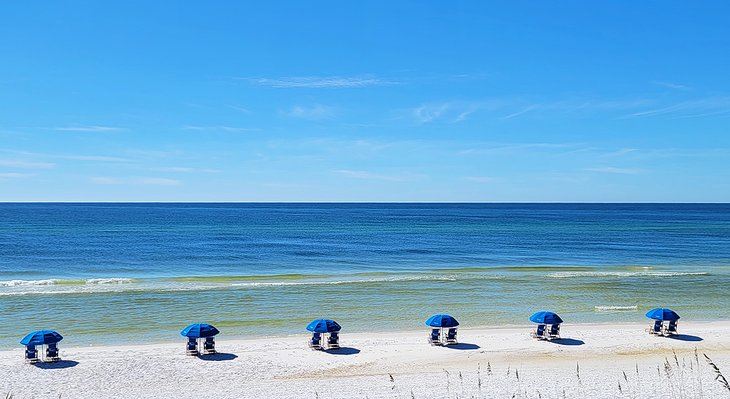 Due to the restrictions in place, you can count on a wide-open beach with few other tourists. Finding a perfect patch of sand to set up is never an issue. Choose your beach access depending on what you like to do. If you like access to restaurants and services, set up at the main beach. That way, you can ascend the stairs and grab a bite at one of the restaurants or food trucks nearby. If you want peace and quiet, pick any one of the other five access points.
2. Tour the Town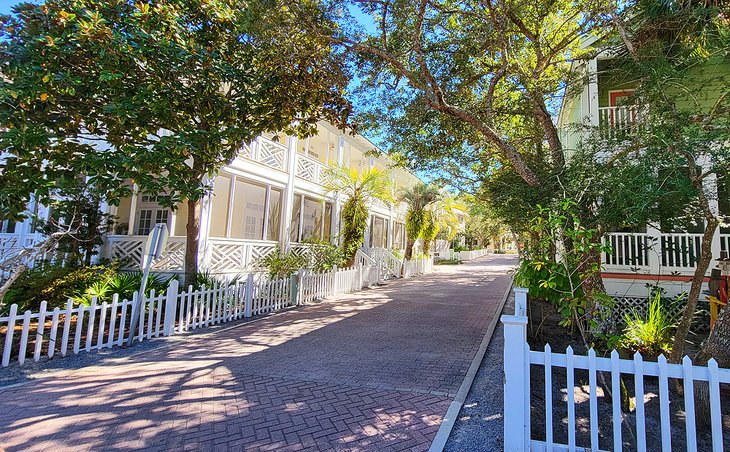 In Seaside, everything is controlled, from the style of homes, width of the streets, and what trees are planted. All homes are built to the approved "Seaside Code" and have front porches and picket fences. The town was designed to be exceptionally walkable, with cars not banished, but certainly not the main mode of transport.
Seaside has a delightful town square complete with a large open amphitheater. Throughout the year, performances of music and theater take place here most afternoons and evenings. Back from the amphitheater, you'll find a variety of retail stores including an excellent bookstore. Be sure to check out the miniature, but fully functioning, historical-styled post office.
In addition to the central square and amphitheater, Seaside also has another popular square worth visiting. Ruskin Square is located a short stroll north of the main square, and it's here that you'll find galleries and specialty boutique stores likely selling that perfect piece for that blank spot on your living room wall.
Take some time to wander off the main square and back through the pleasant side streets of the town. In among the 300 or so homes, you'll see a modern take on Florida Cracker-style architecture akin to that found in small towns across the southern United States. The streets are tree-lined, quiet, and shady and perfect for walking, jogging, or pushing a stroller.
If you continue towards the water, eventually you will come to one of Seaside's highlights: the gazebo. From this elevated position, you'll be able to gaze up and down the coastline, down at the beach below, and far out into the Gulf of Mexico.
3. Grab a Meal from the Food Trucks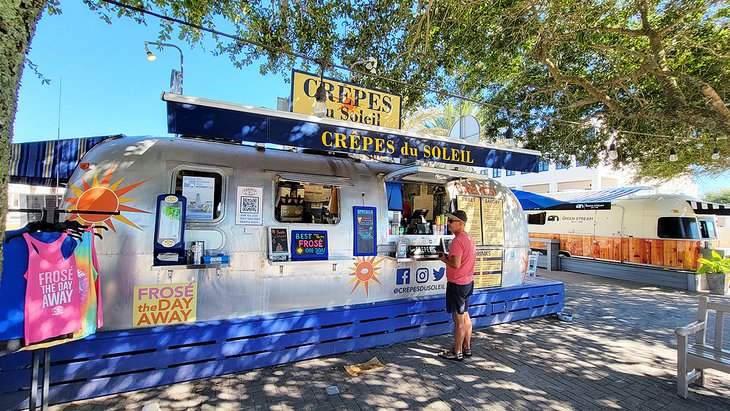 If you head towards the beach from the main square, you will likely be tempted by the tantalizing aromas emanating from the lineup of Airstream trailers posing as food trucks lining the sidewalk. Here, you'll find a wide variety of taste-bud-pleasing epicurean offerings available, sure to please everyone in your group. Known locally as the Land Yacht District, this fun and vibrant place is definitely a must-do when in town.
Choosing what to eat is a challenge with so many offerings, but take your time and give it some serious thought. Will you have a grass-fed beef hot dog from Wild Will's Beach Dogs? Or, perhaps a cheesy and gooey sandwich from The Melt Down on 30A. You are in the South, so BBQ is always an option, and the Barefoot BBQ serves up some of the best around.
All that savory food may have you yearning for a sweet treat to balance your palate. This becomes a challenge: do you go for a gut-busting crepe like Bananas Foster from Crepes de Soleil, or do you do the (relatively!) healthy thing and get a shaved ice from Frost Bites?
No matter what you eventually choose, finding a seat nearby under the trees is generally easy, or stroll over to the grass in the amphitheater for an impromptu picnic.
Across the street, you'll find additional restaurants, several of which have been completely renovated and updated in the past year.
4. Take a Surfing Lesson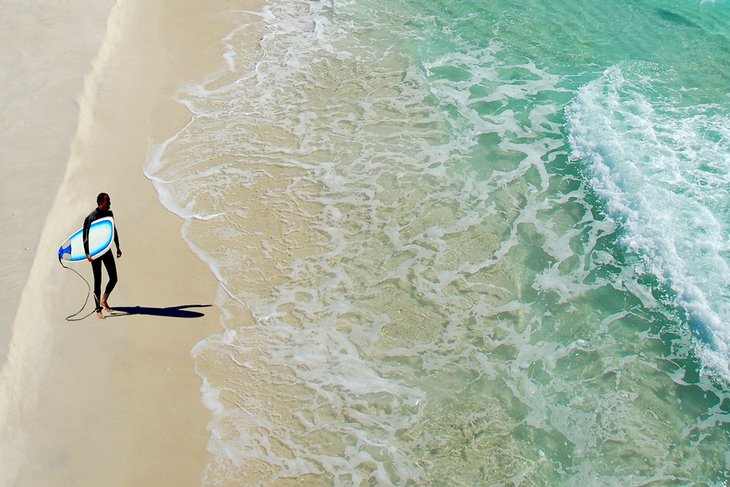 Although Seaside isn't known as a surfing hot spot, the waves at the beach are decent enough for those new to the sport to give it a try. A fun family thing to do, surfing lessons are a great way to get out on the water for some good times.
Lessons are available in town from a local provider, and the focus is on kids. Professional instructors teach private and group lessons with a focus on water safety and having fun. All the equipment is provided, and if it's cold, they'll outfit you with a wetsuit.
If you are in town for a longer stretch of time and want some adult alone time, consider signing the younger ones up for surf camp. A combination of surfing, boogie boarding, stand up paddleboarding, and snorkeling are the main activities. Off the water, the kids learn about the ocean, waves, and marine biology.
5. Do a Bit of Browsing at the Bookstore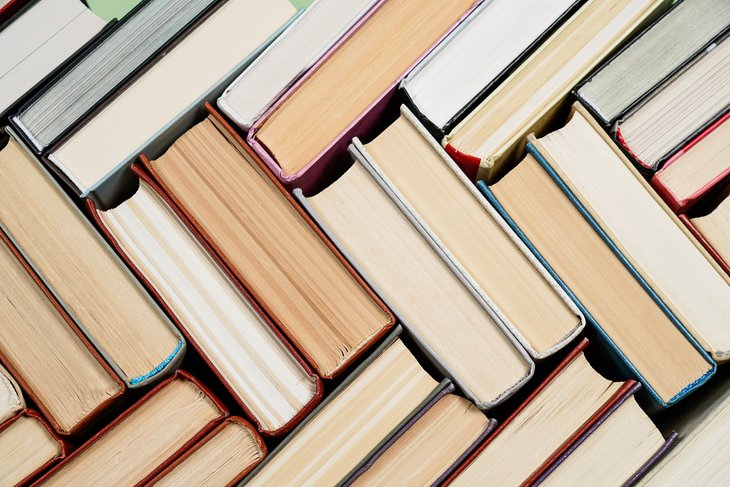 In this day and age of practically everything being electronic, it's a true delight to see a bookstore thriving in a town. In this case, it's not on some side street with cheap rent; Sundog Books is front and center on the main square in the liveliest part of Seaside. Housed in a two-story building complete with wraparound porches with comfy seating, this place is truly a gem.
Operated by the same family for over 30 years, this literary hub is the place to visit along the Emerald Coast of Florida to find the book you need to make your beach vacation even better. The fine assortment of books ranges from the latest bestseller right through to some obscure and eclectic titles you'd have trouble finding elsewhere.
In addition to books, Sundog Books also sells puzzles, games (ideal for a rainy day), souvenirs, T-shirts and sweaters, along with collectible coffee mugs.
6. Catch a Concert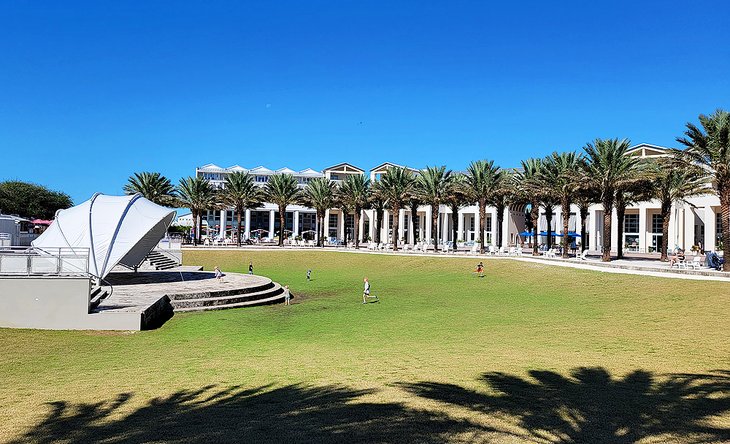 Seaside prides itself on having an active and interesting cultural scene. Most of the action takes place at the amphitheater right in the town square. Almost every day throughout the year, a performance of some sort takes place.
The schedule changes frequently, so you never quite know what will be happening. Most days, however, you'll find something for kids around midday. Special events throughout the year, like Mardi Gras, St. Patrick's Day, or the Fourth of July, generally see special programming as well.
7. Stock Up at the Farmers Market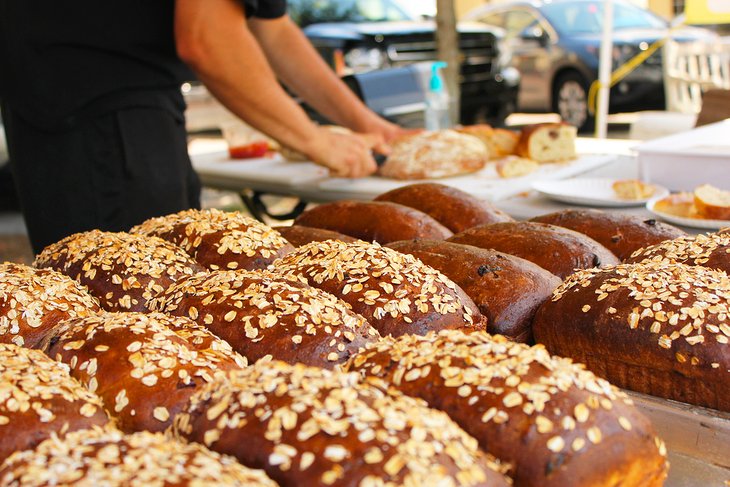 All the freshest fruits and veggies are proudly showcased and sold at the Seaside Farmers Market. You'll find everything you need to make that special meal for your friends and family during your vacation.
Those with a sweet tooth will also find fresh baking and sweets. Homemade preserves, pickles, and other fantastic creations also are on offer. Occasionally, other prepared food vendors set up; the one selling the donuts is a must try. The farmers market takes place every Saturday at the amphitheater from 9am to 1pm.
8. Visit nearby Rosemary Beach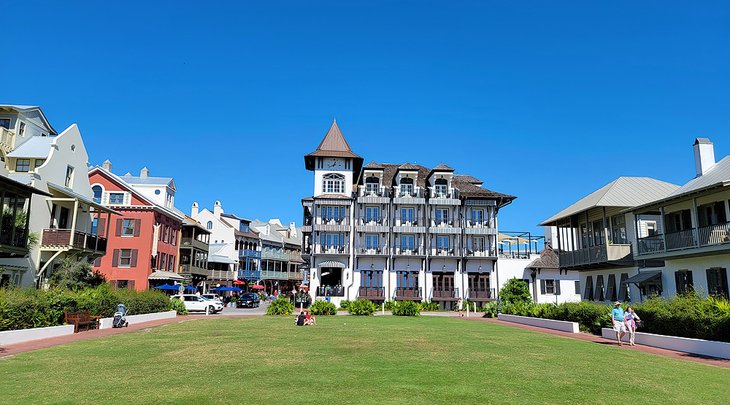 Creating towns out of scrub is a thing along this stretch of coastline, and Rosemary Beach is a prime example of another themed development. Created by the same folks that built Seaside, Rosemary Beach is well worth a day trip. The town's main commercial center is a mash up of architecture from the Dutch West Indies combined with a European alpine town.
Housed in these buildings are a wide variety of restaurants, shops, and hotels. The town is leafy and green and a pleasant place for a stroll. Take some time to wander along the narrow, leafy laneways, home to lovely and unique homes.
Unfortunately, the beach in the center of town is not accessible to those not staying at one of the local hotels or rental homes.
9. Grayton Beach State Park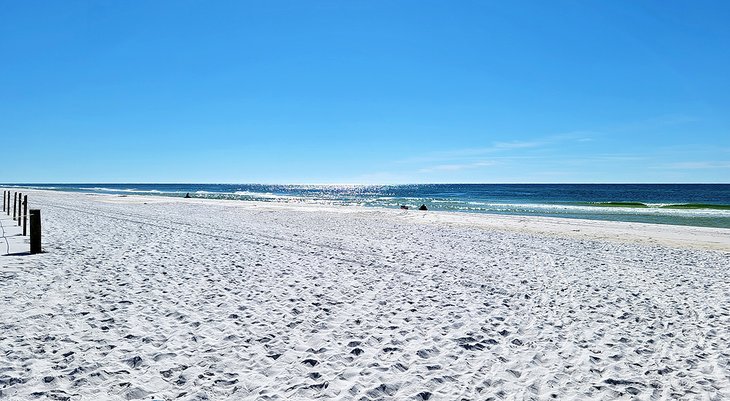 If Seaside is just a bit too perfect for you, and you are craving a bit of nature, a great place to head to is Grayton Beach State Park. Just a bit west of Seaside, this state park will more than provide the dose of nature that you require.
Spread out over 2,000 acres, this is one of the best state parks along this stretch of the Florida Panhandle. Home to one of the most spectacular and beautiful beaches in the area, the park attracts beachgoers from far and wide. Despite its amazing beach, the park rarely feels crowded; you'll easily be able to find your own perfect patch of sand to set up for your day in the sun.
That said, the park is much more than just a place to hit the beach. Grayton Beach State park is home to nine round-trip miles of hiking trails that are both paved and natural. Strap on your hiking boots, or stay in your flip flops, and stroll along the one-mile coastal trail as it leads you through the coastal scrub interspersed with colorful magnolia trees. Another 4.5-mile one-way trail, this one paved, winds its way throughout the entire park. This trail is ideal for a family bike ride, jog, or pushing a stroller.
If you've brought your kayak or stand up paddleboard, and the Gulf of Mexico has been too rough to go out, consider a paddle on Western Lake. The late is protected from most of the winds and weather of the wide-open gulf, and its clear waters are a delight to float about on.
10. Topsail Hill Preserve State Park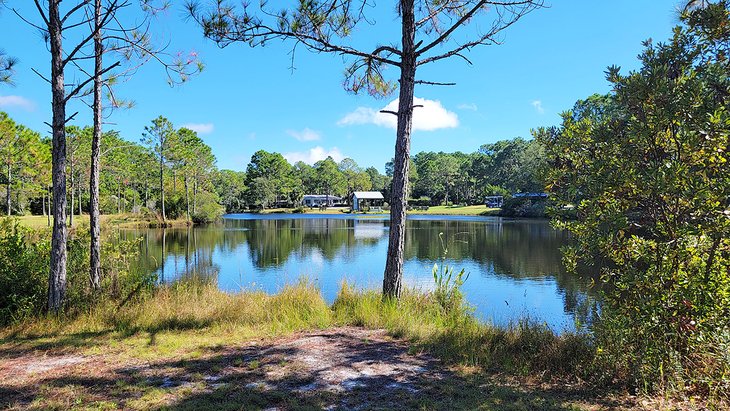 If Grayton Beach State Park has whetted your taste for an outdoor adventure in nature, consider a trip to the slightly smaller, but wilder Topsail Hill Preserve State Park. Also home to a spectacular 3.2-mile deserted beach backed by nothing but forest, this state park may put you into nature overload.
Here, you'll find 15 miles of hiking trails winding their way through old-growth forest. One of the more interesting trails leads to the ruins of a historic turpentining operation. Another will take you to Campbell Lake, where you'll be able to see carnivorous plants in their natural environment. A trail not to be missed is the Morris Lake trail that winds its way past the ruins of the JB-2 rocket program from WWII.
Topsail Hill Preserve State Park is also a birding hot spot. As you walk the trails or head to the beach, keep an eye out for red-shouldered hawks, ospreys, cardinals, and many others.
Note that if you are heading to the beach, you must either walk, ride, or take the complimentary beach tram the roughly one mile to the beach.
Map of Things to Do in Seaside, FL