From Orlando to Tampa: 4 Best Ways to Get There
Those who've spent time in Orlando know of the intense need for a break from theme parks, especially if they've been there for a few days. It's not surprising, then, that so many people look to travel from Orlando to Tampa.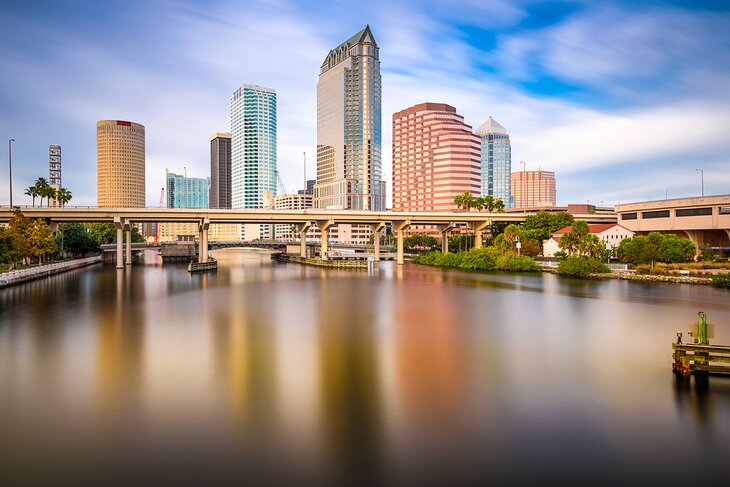 A land-locked city located in central Florida, Orlando lies about 84 miles northeast of Tampa, which has the bonus of sitting on the glistening Hillsborough Bay. Tampa's fun attractions and nearby beaches (you'll need to travel a bit to get to the sand) are huge draws for tourists looking for a little R&R.
Luckily, there are a bunch of easy and affordable ways to get to Tampa, including renting a car, taking a train, and boarding a bus. Those with deep pockets can also splurge on a private plane.
Use this list of the best ways to get from Orlando to Tampa to find the best route for your trip.
1. From Orlando to Tampa by Car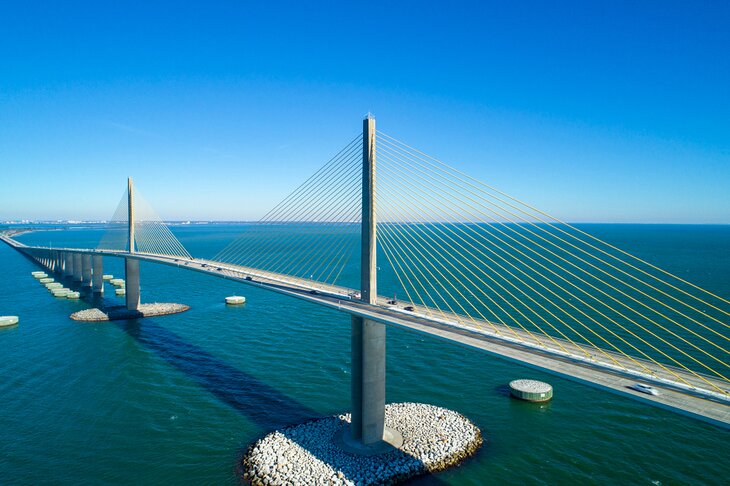 The easiest way to get from Orlando to Tampa is by car, especially if you're leaving from the airport. Rent a car at one of the most popular companies, which include, Enterprise, Hertz, Dollar, and Sixt.
Book in advance for the best rate and be sure to ask about the company's policy on tolls. You'll encounter at least one toll road on your journey, and depending on what the company charges, you might be better off buying your own Sun Pass.
The shortest, fastest, and easiest route involves taking the I-4 West all the way to Tampa. Get on the highway and set cruise control, because you can follow it the entire way to the coast. Taking a drive without stopping is no fun, though, so we suggest making a few pit stops along the way. This will take just under two hours to drive.
Recommended Stops: What's an East Coast road trip without at least one cheesy attraction thrown in? Dinosaur World lies about 66 miles between Orlando and Tampa and is the perfect place to visit for families. You'll reach it in about an hour and a half, and the kids will go crazy over the hundreds of life-sized dinos on display.
Shaded boardwalks allow travelers to stretch their legs from the car ride, and the themed playground ensures little ones will tucker themselves out enough to sleep the rest of the way to Tampa. You'll have about half an hour left to travel when you get back in the car.
If dinosaurs aren't your thing, you could schedule a stop at the Bok Tower Gardens in Polk County. This serene attraction lies an hour and 45 minutes southwest of Orlando by Lake Wales. Chill out in the gardens, visit the Singing Tower, and find harmony wandering along the nature trails.
You'll have another hour and a half to drive to Tampa after your excursion, but you'll be so blissed out by all that bird-watching and forest bathing that you won't even notice.
2. From Orlando to Tampa by Train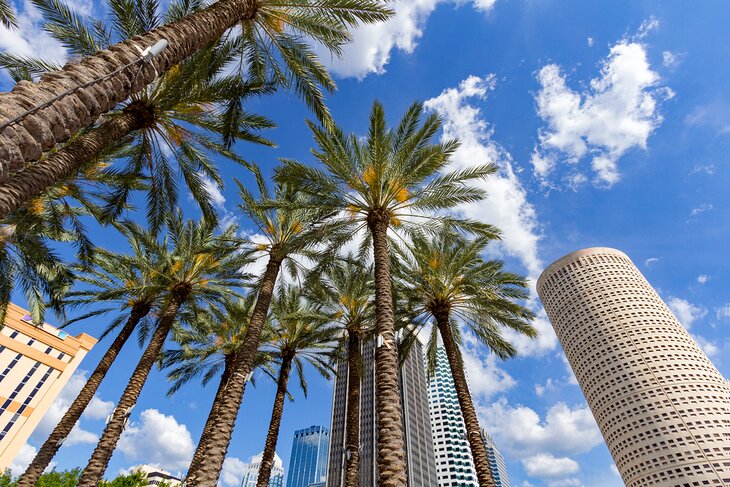 Taking a train is the easiest and one of the cheapest ways to get from Orlando to Tampa. Amtrak's trains depart once a day (in the morning) and cost $11 to $14. If you want to book a room, expect to pay about $170 or up to $255. That said, the trip is so short, there's really no need to spend the extra cash.
The train journey will take just over two hours, which is a perfect amount of time to enjoy a catnap, or zone out while watching the pretty scenery zip by the window.
Trains depart from Orlando Health/Amtrak Station, near downtown at 1400 Sligh Blvd. They arrive at Tampa Union Station, downtown at 601 N Nebraska Avenue.
3. From Orlando to Tampa by Bus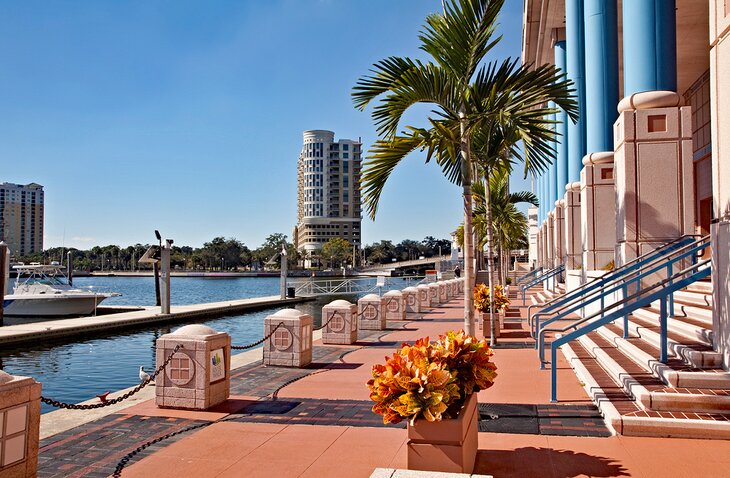 Taking a bus is another cheap and easy way to get from Orlando to Tampa, and tourists have three main companies to choose from.
Greyhound offers multiple buses a day. They leave from the Orlando Bus Station at 555 N John Young Parkway and take anywhere from one hour and 40 mins to over two hours to arrive in Tampa. They pull into the Tampa Bus Station at 610 E Polk Street. A one-way ticket will cost about $16 to $44, depending on the time you travel and the fare you choose.
Flixbus offers many departures from different stops, including the University of Central Florida, Orlando International Drive, Orlando MCO Airport, and Kissimmee North. The drive takes anywhere from one hour and 25 minutes to over three hours, depending on which bus you take. Fares begin at $12.99, plus service fees and tax.
RedCoach buses leave from the Gateway Shopping Plaza and arrive at the University of South Florida just under four hours later. These cost about $83 for a one-way fare.
4. From Orlando to Tampa by Plane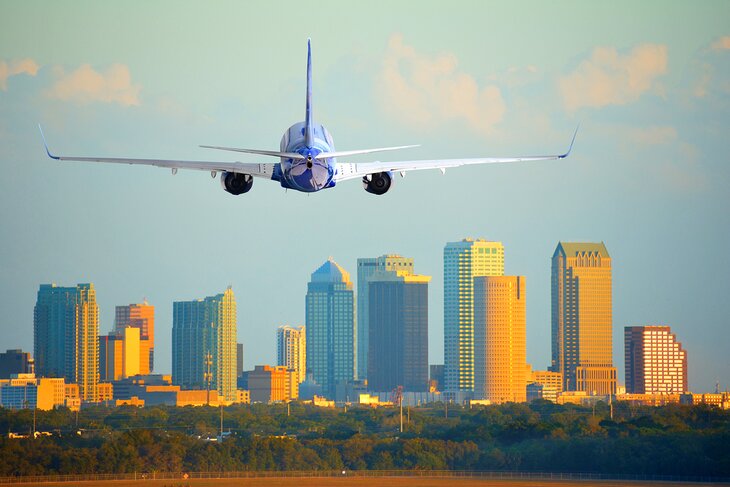 Hoping to hit the skies for your journey from Orlando to Tampa? You'll probably want to splurge on chartering your own plane. American Airlines flies this route, but it can take over three hours, or possibly more than eight. All flights include one stop, usually in Miami. The cost can range from $439 to $678 for a one-way trip.
Evojets offers a few options for chartering a private jet. The cheapest is an "executive turboprop," which seats up to nine people and takes 25 minutes in the air. It comes with a hefty price tag of $5,800 to $7,800 for a one-way trip.
Chartering a "heavy jet" will make you feel like an A-lister. These large jets (i.e., a Gulfstream G-IV) seat up to 16 people and will reach Tampa in a mere 16 minutes. The price is a bit jaw-dropping, ranging from $20,800 to $28,100 each way.
While flying in a private plane is the most expensive way to get from Orlando to Tampa, it's also the fastest.