12 Best Things to Do in Winter Haven, FL
Central Florida is lush with greenery, from the centuries-old oak hammocks draped with Spanish moss to the rolling fields, swaying marshes, and glimmering lakes. Winter Haven, FL sits at the heart of the Chain of Lakes, a series of lakes in Florida that are all connected by a series of canals. This naturally beautiful place in Florida has been drawing visitors for decades, many of whom came to experience the historic Cypress Gardens theme park, and, as such, the city is brimming with things to do.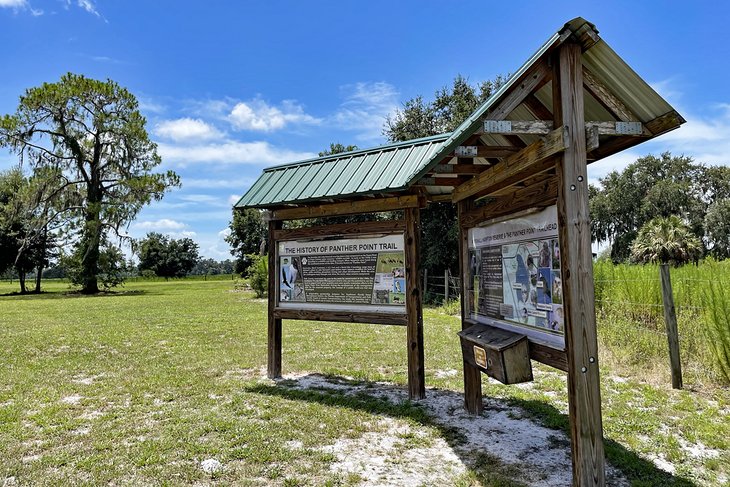 While Cypress Gardens has since closed, the Winter Haven of today has many draws. Most notably, of course, are the many lakes around the city. But beyond the lakes and the surrounding nature, are world-class attractions like the largest LEGOLAND in the world, which sits on the site of the former Cypress Gardens, as well as The Fantasy of Flight, which is a working restoration facility that has one of the largest collections of vintage aircraft.
Winter Haven, FL is close to communities like Lakeland, FL, which is known for its Frank Lloyd Wright architecture, art museums, and famous Joe Marchant baseball stadium. And if you like antiques, Winter Haven is a treasure trove of trinkets, toys, and vintage discoveries.
Get ready to explore the very best that this Florida town has to offer with our list of the top things to do in Winter Haven, Florida.
1. Legoland Florida Resort
Central Florida is America's theme park paradise, and Winter Haven is no exception. Home to the famous Legoland Florida Resort, Winter Haven is one of the best places to visit for families in Florida.
The Legoland theme park has more than 55 rides and attractions, all of which are LEGO-inspired. Roller coasters, interactive adventures, a water park, and even botanical gardens are just a few of the overwhelming number of things to see and do in Legoland. And yes – you can even build your own creations at the Build-Your-Art Gallery, which will then be put on display.
Beyond rides and attractions, the park is full of LEGO characters that families can meet with for photo ops. Characters like Kai and Nya are often seen roaming the park.
Kick up the experience a notch by planning a visit around one of the park's seasonal events. Its Brick-or-Treat Halloween event is its signature festival, with entertaining shows, buckets of candy, exclusive LEGO characters, and a special Monster Party.
Address: 1 Legoland Way, Winter Haven, Florida
2. Lake Eloise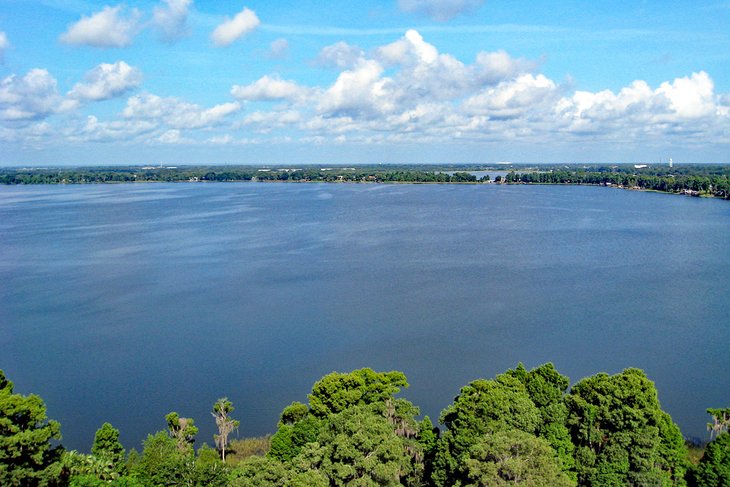 On the southern end of Winter Haven sits Lake Eloise, which is a part of the Chain of Lakes. The expansive 1,174-acre lake used to be the home of the famous Cypress Gardens amusement park, which opened in 1936. It was one of the major tourist attractions in Winter Haven, known for its waterskiing performance shows.
While the park has since been transformed into LEGOLAND, the lake is still known for its waterskiing conditions, especially at Brickbeard's Watersport Stunt Show, which is part of the LEGOLAND park. It's not possible to access the lake directly from the shore, but visitors can take boats on the lake through the canal system that connects Lake Eloise to many of the other lakes in the area.
3. Theatre Winter Haven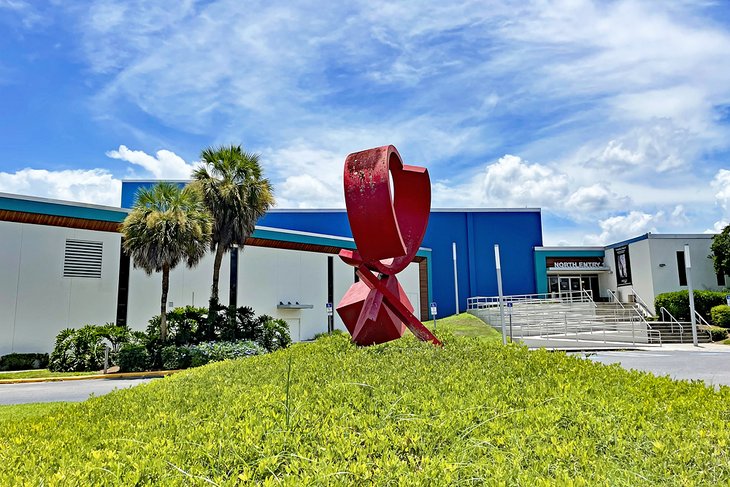 When Central Florida is looking for a night at the theater, they look no further than Theatre Winter Haven. Considered to be one of the best community theaters in the country, the company at Theatre Winter Haven is known for putting on stellar musical performances.
The company was founded in the 1970s. Today Theatre Winter Haven produces a five-play MainStage season, as well as a two-play Academy series, a Professional Series, and a Tribute Tuesday Series. As of 2022, Theatre Winter Haven opened a new blackbox theater that operates as a second performance space.
For more than 50 seasons, the MainStage productions have been a driving source of entertainment for visitors and residents of Winter Haven. Some of its notable recent performances include Grease; Little Shop of Horrors; Hairspray; and Elf, The Musical.
If you're visiting Winter Haven on an extended trip, the theater offers acting and movement classes, from improv and movement to stage combat and special effects makeup.
Address: 210 Cypress Gardens Blvd, Winter Haven, Florida
4. Sherman's Antiques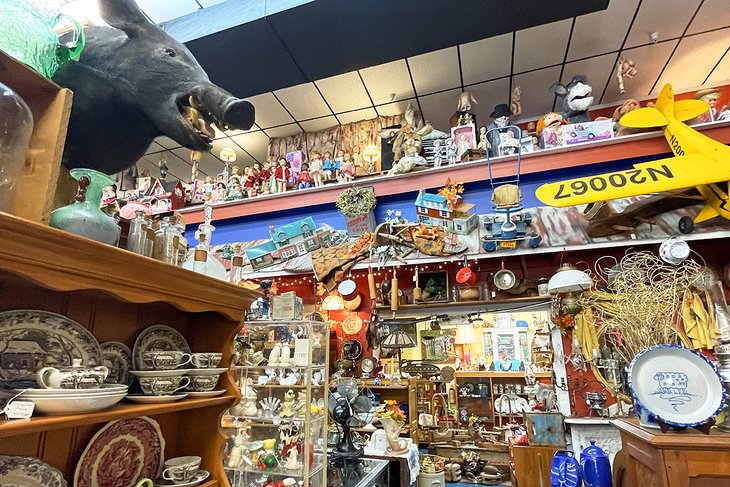 Winter Haven is not short on antiques stores. But if you want the best in town, then it has to be Sherman's Antiques. The sprawling multi-level antiques shop is practically bursting at the seams with historical treasures. It may not look like much from the outside, but push past the cluttered front area to discover a whole universe of vintage treats.
The shop extends over 10,000 square feet, with roughly 35 dealers who are displaying everything from vintage toys to china sets, pictures to pocket watches. The shop has been in business for more than two decades.
One of the specialties of Sherman's Antiques is vintage doll repair. In fact, they have a Doll Hospital that has been in service for 40 years, and the shop is part of the Doll Doctors Association of America.
Other antique stores to check out in town include Treasure House Antiques, Central Avenue Antiques, and The Village Sampler.
Address: 1103 6th Street NW, Winter Haven, Florida
5. Auburndale Speedway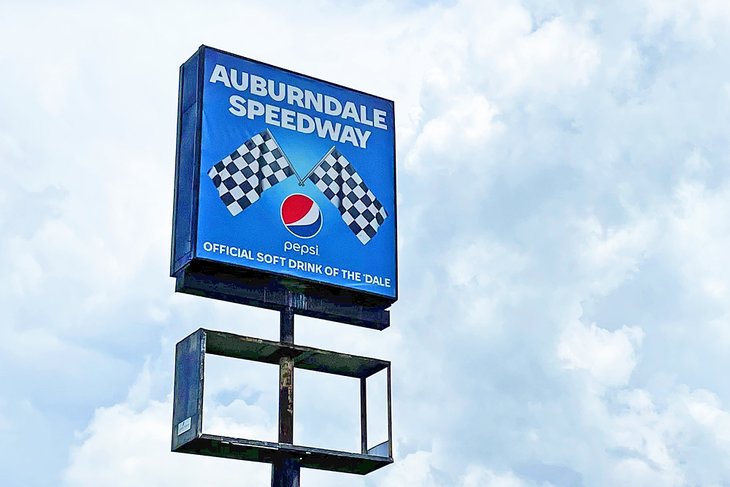 Fast car fans will feel right at home at the Auburndale Speedway. Auto racing is one of America's greatest pastimes, and the residents of Winter Haven celebrate with pride at their local raceway.
The family-friendly racetrack is locally owned, and hosts weekly races year-round. Each race always has extra events, as well, which are particularly thrilling.
Auburndale Speedway will also put on special events that are specifically designed for families, like Halloween-themed activities complete with costumes and trick-or-treating. It's always best to check the calendar of events to know what celebrations to expect.
Address: 5640 E County Rd 542, Winter Haven, Florida
6. Marshall Hampton Reserve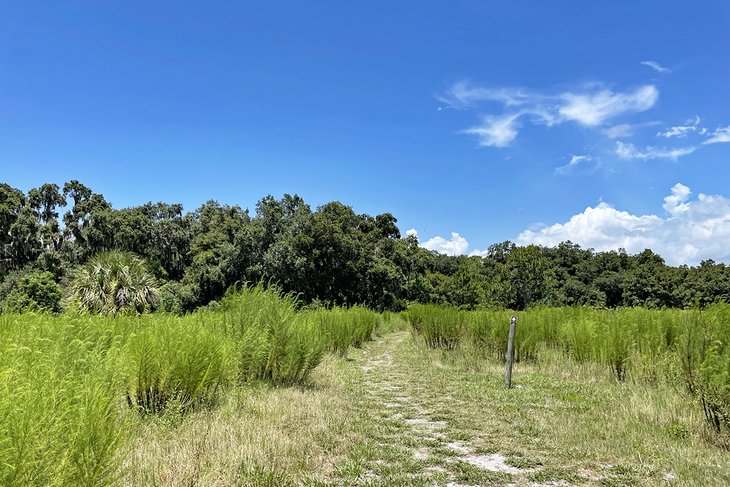 Getting lost in the natural beauty of Central Florida is one of the prime reasons to visit Winter Haven. Marshall Hampton Reserve, on the northern shore of Lake Hancock, is a massive preserved area where visitors and residents enjoy immersing themselves in the quiet beauty of this section of the state.
Within the 1,173-acre reserve are thick, ancient oak hammock areas; wetlands; and a 60-acre pond. Plus, the park is veined with more than seven miles of trails for hiking and jogging.
Visitors who want to explore on horseback will find several short trails for riding within the Marshall Hampton Reserve, as well.
One of the best trails in the park is the Panther Point Trail, a 10-mile-out-and-back moderate trail that gives hikers a little taste of everything. The path winds through fields and swamps and has lovely views over Lake Hancock. But please be aware of alligators, as it's not uncommon to find them here.
7. Fantasy of Flight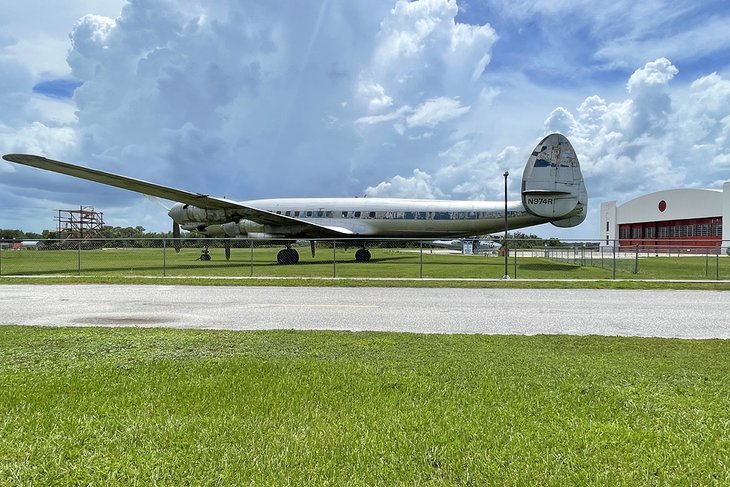 Aviation lovers will feel right at home at Fantasy of Flight, a museum devoted to vintage aircraft from several historical time periods. The massive hangar museum just outside of Winter Haven is home to a beautiful collection of planes.
The entire collection includes aircraft that date back as far as 1909, like the Herring-Curtiss Pusher, or the 1911 Valkyrie. Fantasy of Flight is home to a collection of World War I and World War II planes, as well as Golden Age planes. Many of the airplanes are still fit for the skies, and some can even be seen taking flight off the runway or nearby seaplane runway.
Address: 1400 Broadway Blvd SE, Polk City, Florida
8. Publix Field at Joker Marchant Stadium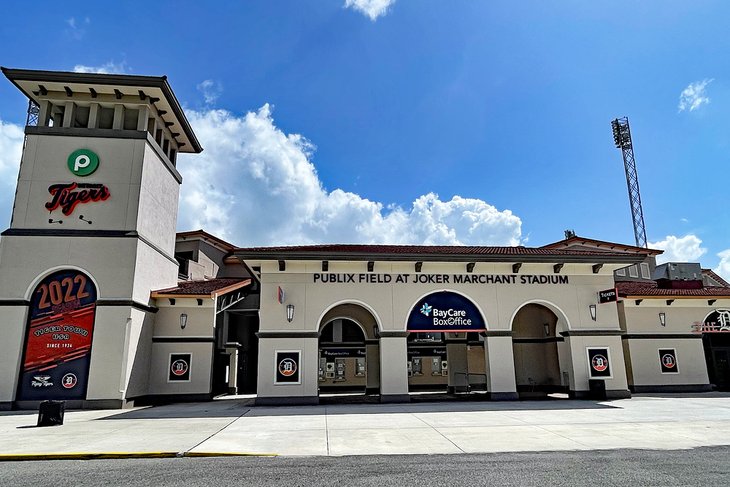 The summer home of the Detroit Tigers, Publix Field at Joker Marchant Stadium is frequently considered to be one of the best ballparks in America. In fact, it has won a long list of accolades, including Best of the Ballparks in Reader's Digest.
Technically the stadium is in Lakeland, which is a city with the longest running relationship with a sports team in MLB history. But Lakeland is just a short drive from Winter Haven, and if you happen to be in town for a game, it is certainly worthy of a visit. The stadium is home to the Detroit Tigers for spring training and the Lakeland Flying Tigers during the regular season.
The field underwent a renovation in 2017 that included better seating, a new training facility, a video board, and a 360-degree concourse. The stadium is also perfect for families, thanks to a Kids Zone, which has a 27-foot inflatable bounce house.
Address: 2301 Lakeland Hills Blvd, Lakeland, Florida
9. Frank Lloyd Wright Architecture at Florida Southern College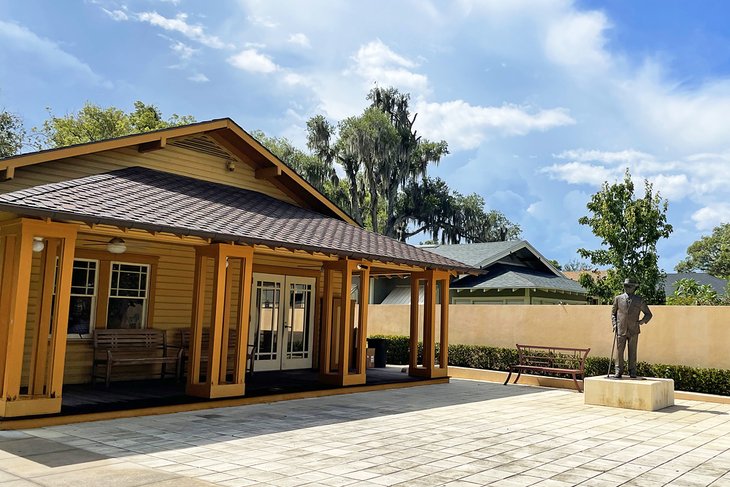 When visiting Winter Haven, take the drive to nearby Lakeland to explore Florida Southern College's collection of Frank Lloyd Wright architecture. This is one of the largest collections of Frank Lloyd Wright-designed projects in the world.
Wright visited the college first in the 1930s and then proceeded to design 18 buildings for the school over the course of 20 years. Visitors to the college can take a self-guided sightseeing tour to visit the campus's 13 structures, or they can take a guided tour of the newest Wright building, the Usonian House. Though designed by Wright in 1939, the house opened posthumously and is today used as an educational center.
Other notable tourist attractions on campus include the Water Dome, the Polk County Science Building, the Annie Pfeiffer Chapel, and the Lucius Pond Ordway Industrial Arts Building.
Address: 840 Johnson Ave, Lakeland, Florida
10. Polk Museum of Art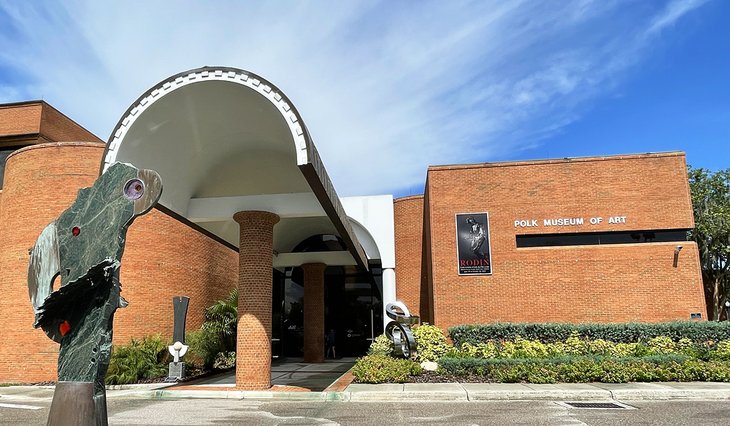 Part of the Florida Southern College campus in Lakeland, the Polk Museum of Art is a treasure trove of fantastic art pieces, just a short drive from Winter Haven. The museum opened more than 50 years ago, and today is home to more than 2,800 pieces of art, including works by masters like Warhol, Chagall, Picasso, and more.
In addition to its permanent collection, Polk Museum of Art has a lengthy calendar of rotating exhibits, as well as educational programs and online exhibitions.
One of the best things to attend at the museum is its Mayfaire by-the-Lake festival, a large outdoor arts festival and one of the best in the state of Florida.
Address: 800 E Palmetto Street, Lakeland, Florida
Official site: https://polkmuseumofart.org/
11. Colt Creek State Park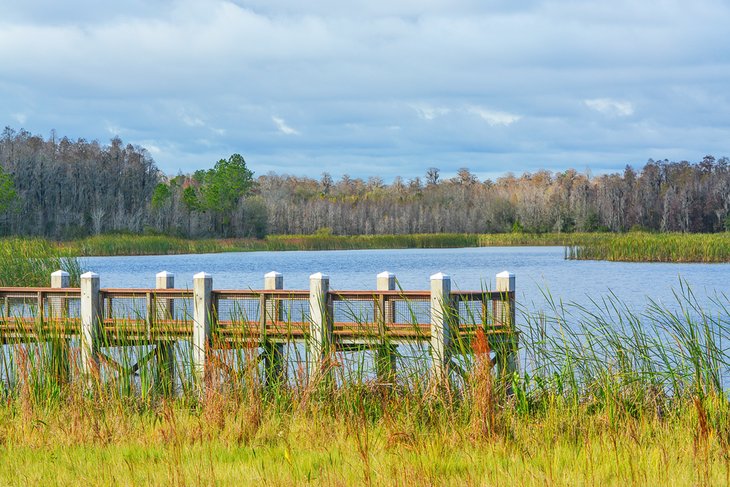 Just a short drive from downtown Winter Haven is a stunning escape into the lush habitats of Central Florida. Colt Creek State Park features 5,000 acres of untouched wilderness, from pine flat woods to cypress groves, marsh views, and serpentine creeks.
A visit to the state park is a must when exploring Winter Haven, especially if wildlife viewing is on the agenda. Native species of the park include alligators, otters, butterflies, bald eagles, and deer.
The park is also a great place to visit for a bit of recreation, with more than 15 miles of trails that can be enjoyed on foot, bicycle, or horseback. The lakes and creeks are perfect for paddling, as well. You can even spend the night at the park with one of the many campsites within the park.
Address: 16000 State Rte 471, Lakeland, Florida
12. Circle B Bar Reserve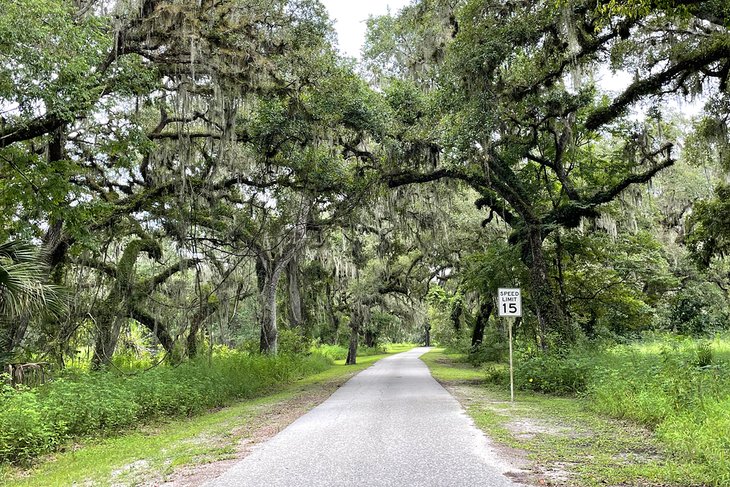 Get lost in the many shades of green that carpet the 1,267-acre reserve. Located on the northwestern shore of Lake Hancock, this former cattle ranch-turned-nature preserve is hauntingly beautiful. Groves of oak trees arch over pathways, practically dripping with Spanish moss.
The wildlife sanctuary is pocketed with several different ecosystems, webbed with walking trails, and chock-full of wildlife. Among the many animals you may be able to spot in the preserve are barred owls, wild turkeys, eagles, alligators, pelicans, sandpipers, frogs, turtles, armadillos, and many more.
Bring a pair of comfortable shoes, and plan to hit the trails here, as Central B Bar Reserve is a paradise for hiking. One of the best for wildlife observation is the Wading Bird Way trail, which runs for 0.7 miles. Bring binoculars to spot the great blue herons, egrets, and white pelicans.
Address: 4399 Winter Lake Road, Lakeland, Florida
Map of Things to Do in Winter Haven, FL
Winter Haven, FL - Climate Chart
Average minimum and maximum temperatures for Winter Haven, FL in °C
J
F
M
A
M
J
J
A
S
O
N
D

23

11

24

11

27

13

29

16

32

19

33

22

34

22

33

23

32

22

29

19

26

15

23

12

PlanetWare.com
Average monthly precipitation totals for Winter Haven, FL in mm.

61

65

85

56

94

176

206

191

157

67

62

57