18 Top-Rated Things to Do in Fairfield, CT
Fairfield is beguiling. Serenely situated on Connecticut's Gold Coast and boasting five fab beaches, this adorable town overflows with New England charm.
From historic greens to ancient burying grounds to colonial homes, remnants of Fairfield's storied past can be found around every perfectly manicured corner.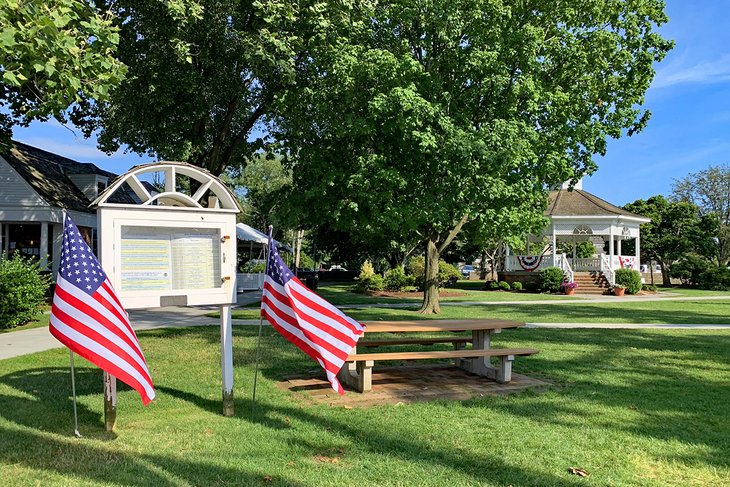 Downtown is peppered with brand-name shops, eclectic boutiques, and sweets shops, as well as concert venues and performance centers. Step back in time at the impressive Fairfield Museum and History Center, dine in one of the state's best vegan restaurants, or hike beside sparkling Lake Mohegan.
Speaking of hiking, there are plenty of options for Fairfield visitors who prefer a more natural, off-road adventure. The Roy and Margot Larsen Wildlife Sanctuary, for instance, is a perfect place to lose yourself for a while.
No matter what type of activities you fancy, plan your a wonderful day out with our list of the top things to do in Fairfield, CT.
1. Bask in the Sun at Penfield Beach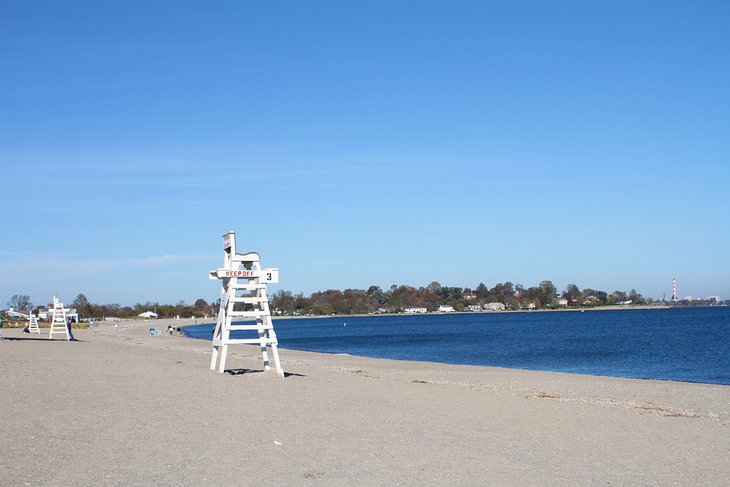 A hidden gem lies beside Fairfield Beach Road, enticing visitors to sprawl themselves across its vast, sandy expanse. With three and a half acres of space to enjoy, there's no shortage of spots to unfurl your towel, set up a chair, and pop open your beach umbrella.
Flanked by a large pavilion, this pristine beach exudes a 60s summer beach holiday vibe. You'll find running kids, sunbathing adults, charcoal grills, and picnic tables aplenty on the grounds, as well as kayak and sailboat racks.
If you don't fancy getting sand in your lunch, head to the picnic tables or seek shade in the pavilion. There's a concession stand, as well as rental lockers and restrooms on-site, which make it easy to spend a whole day here.
A small playground lies near the entrance to this popular Connecticut beach. It was created in memorial to Jessica Rekos, a Sandy Hook victim, and is frequented by smiling children shrieking with joy.
This is one of 26 play areas created as part of The Sandy Ground: Where Angels Play Project, which honors Sandy Hook victims throughout the state.
Although only residents can buy the beach sticker required to visit between Memorial Day and Labor Day, daily passes are available for purchase by non-residents.
Address: 323 Fairfield Beach Road, Fairfield, Connecticut
2. Take a Trip through Time at the Fairfield Museum and History Center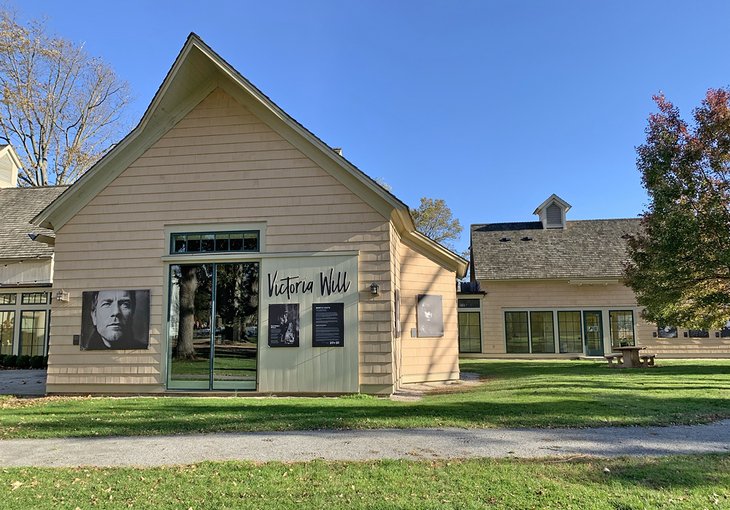 For a small town, Fairfield boasts an impressive history museum.
Located in the heart of the historic Town Green, this expansive building houses a wealth of exhibitions (some of which change regularly) to educate visitors about Fairfield's impressive past. It opened in 2007, adding modern flare to the museum green.
Through its diverse exhibits, the Fairfield Museum and History Center hopes to inform guests about the area's history, celebrate their shared heritage, and create a sense of community. You'll find hands-on areas perfect for inspiring kids, see the inside of a wigwam, and learn about the town's history as a "charming summer resort."
The museum is also home to an expansive research library where visitors can discover even more about Fairfield County's history from 1639 through today. Head outside to one of the free Jazz Friday concerts in August or join a guided "Old Post Road," "Town Green," or "East Cemetery" walking tour.
Address: 370 Beach Road, Fairfield, Connecticut
Official site: https://www.fairfieldhistory.org/
3. Tour the Old Post Road Historic District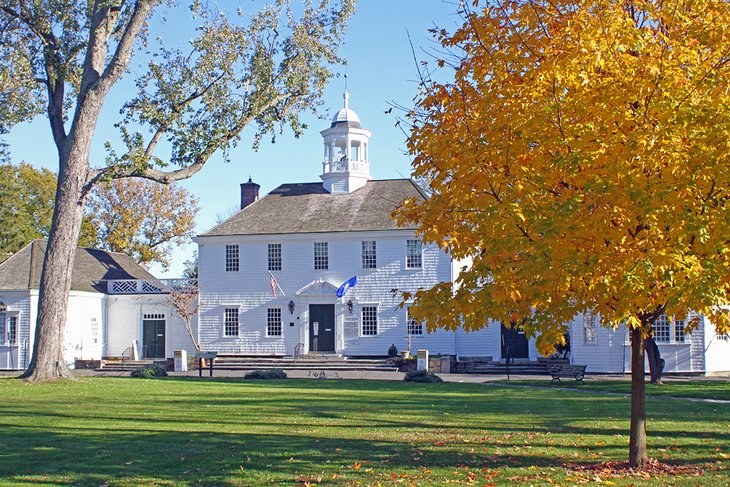 Fairfield is home to three historic districts. One of the most charming sits beside Old Post Road. This lovely spot serves up a sweet dose of history in a very appealing package. You'll want to have a camera at the ready! We also suggest ditching the car in the nearby museum parking lot and walking the area to get a true feel for its historic charm.
Old Town Hall, Kids' Cottage, and the Sun Tavern (circa 1780) are found here. A well-preserved 1888 Victorian Cottage and Barn also lie on the Town Green, behind the Fairfield Museum and History Center. Interactive exhibits are available inside, which highlight the town's agricultural roots and current farming trends.
Informative signs are posted throughout the Museum Commons and Town Green to help visitors get the most from a self-guided sightseeing tour. Did you know colonists hid Connecticut's colonial charter in an oak tree to protect it from royal governor Edmund Andros in 1687? The tree was later dubbed Charter Oak.
This area also houses the Fairfield Honor Roll, a monument erected in honor of those who served in World Wars I and II, as well as the Korean War, Vietnam, and the Persian Gulf.
The charming Fairfield Academy, also on the grounds, opened its doors in 1804. Eighty years later, the school closed due to the prominence of more free schools in town. Today, it stands as a pretty reminder of a bygone era and boasts a replica schoolroom.
Address: Old Post Road, Fairfield, Connecticut
Official site: https://fairfieldct.org/historicdistricts
4. Be One with the Birds at the Connecticut Audubon Society Birdcraft Museum and Sanctuary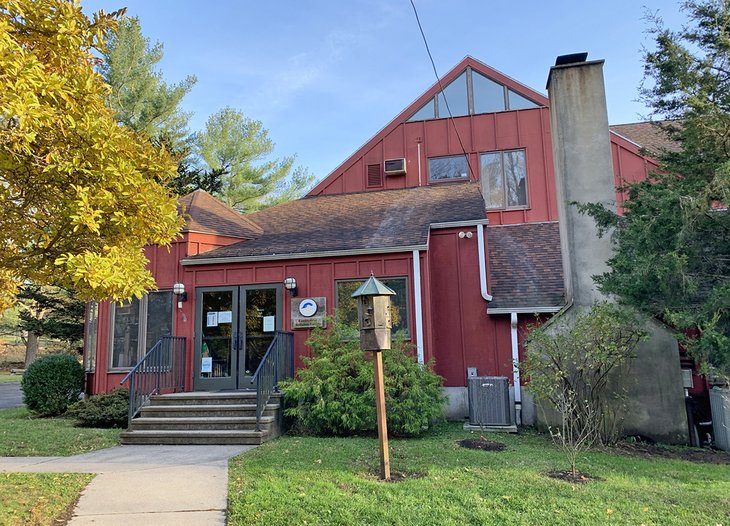 Mabel Osgood Wright founded the Connecticut Audubon Society in 1898 as a place to conserve the state's birds and their habitats. In 1914, 10 acres of land were donated to the society by Annie Burr Jennings. These were used to create America's first private songbird refuge–Birdcraft Sanctuary.
The sanctuary was declared a National Historic Landmark in 1993 and covers six acres of land. Here, you'll find gardens designed to attract butterflies and birds, a large pond, the museum, and a caretaker's cottage. This is a truly serene, yet family-friendly, place to spend a quiet morning or afternoon.
A wooden walkway rounds the edge of the pond, and a small lookout offers a closer look at the wildlife that call this area home. The museum itself is small and houses displays that enlighten visitors about the region's creatures and their natural habitats. Behind it, you'll find a number of rescued birds including owls, raptors, and hawks.
Address: 314 Unquowa Road, Fairfield, Connecticut
Official site: https://www.ctaudubon.org/Fairfield-home/
5. Relax on Jennings Beach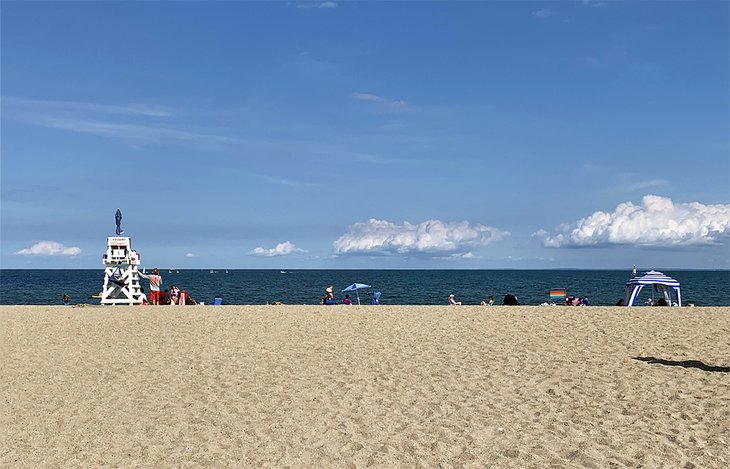 Once you step foot on Jennings Beach, you'll see why it has been deemed one of the best beaches in Connecticut. Iconic white lifeguard stands are dotted along its long, wide shoreline. The calm, azure water sparkles its welcome, enticing little ones to jump in for a swim.
The pristine sand is often packed with families enjoying a day of picnicking, sandcastle building, and frolicking. Picnic tables offer a less-messy spot to enjoy your packed lunch, while the northern fishing pier serves as a perfect backdrop for artsy photos.
Restrooms, a concession stand, and other amenities are on offer, but you'll have to bring your own chair and umbrellas. Sit back, relax, and watch boats sail past the grandiose cottages lining the nearby shores.
Residents must buy a beach pass to park here between Memorial and Labor Days. Visitors can purchase a daily pass, but it costs enough that you'll want to ensure you get a full day's worth of fun.
Address: 880 South Benson Road, Fairfield, Connecticut
6. Hike or Swim in the Lake Mohegan Recreation Area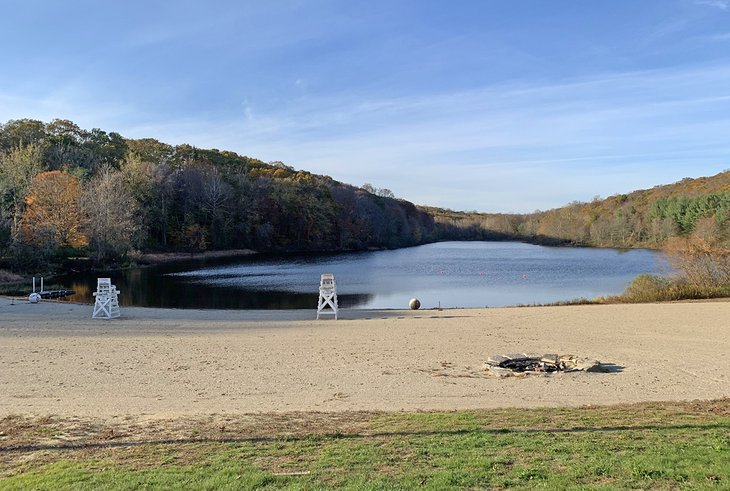 More than 170 acres of wooded wonderland, creeks, waterfalls, and clear glistening water greet visitors to the Lake Mohegan Recreation Area.
Bring your four-legged pal for a walk through the woods, where you can choose from a multitude of trails. This is an extremely dog-friendly park, so your pooch is sure to make a friend or two.
During the summer, sun lovers flock to the man-made freshwater lake and small sandy beach. Lifeguards man the water while kids splash about, dig holes, and picnic with their parents. Since there's little shade, a beach umbrella is a must if you're planning to spend time in this fun spot.
Speaking of fun, you'll also find a playground and sprinkler park to help entertain little ones. A snack bar, restrooms, and outdoor showers are also on-site, making it easy to stay at this family-friendly beach all day.
Insider's tip: While parking is free, a fee is required to use the swimming area from Memorial Day to Labor Day.
Address: 75 Mill Plain Road, Fairfield, Connecticut
Official site: https://fairfieldct.org/lakemohegan
7. Find Serenity at the Roy and Margot Larsen Wildlife Sanctuary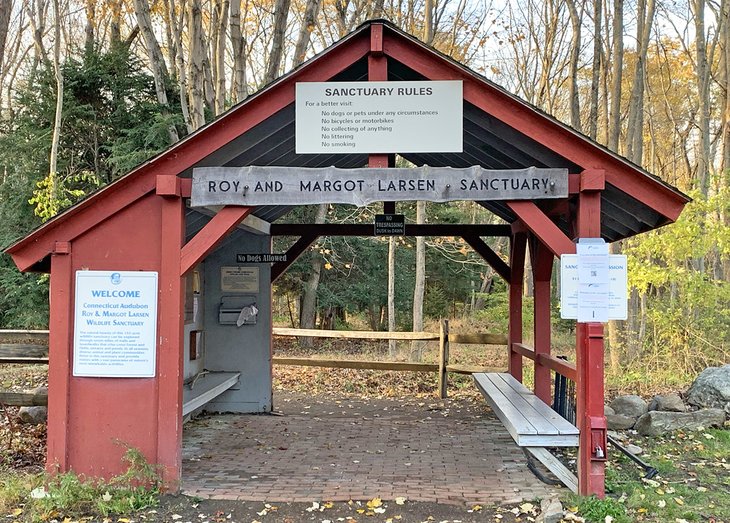 A lush 155 acres of woodland make up the Roy and Margot Larsen Wildlife Sanctuary, which surrounds the Connecticut Audubon Society Birdcraft Museum and Sanctuary. This natural utopia is home to a vast array of creatures, so expect to spot everything from hawks to owls to turtles during your visit.
Along the sanctuary's seven miles of winding trails, you'll find a variety of ecosystems, including freshwater ponds and wetlands. Signs are posted throughout the area, drawing attention to the region's history and the flora and fauna you're admiring. The trails are numerous, but they won't take long to complete, so this is a great place to bring children.
Wooden boardwalks make the Chiboucas trail easily accessible for those pushing strollers or wheelchairs, while observation platforms make it easy to spot creatures living in the wetlands. Insider's tip: Keep your eyes peeled for the Algonquin wigwam replica.
Address: 2325 Burr Street, Fairfield, Connecticut
Official site: https://www.ctaudubon.org/sanctuaries/larsen-sanctuary/
8. Shop along Post Road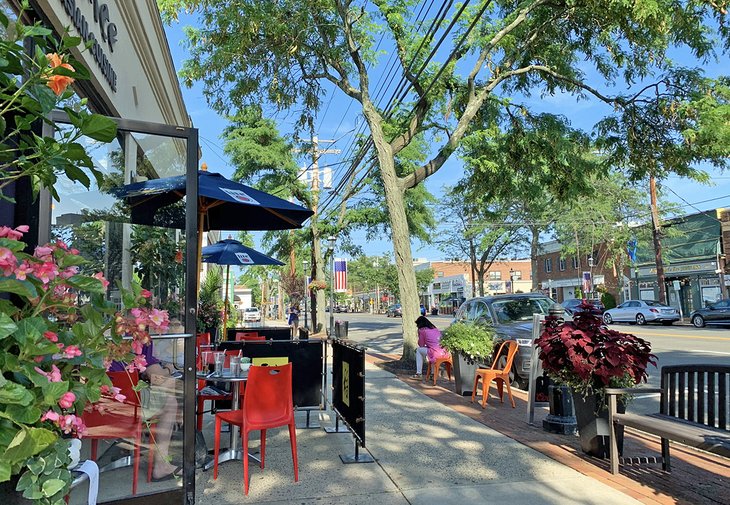 Post Road serves as the heart of Fairfield's shopping district. You'll find everything you need along this lengthy strip. Looking for bargains? Head to Marshalls. Want to soak up some charm? Visit the adorable kids' shop, Glitter & Grime. Need some support? Head to Victoria's Secret.
The Fairfield University Bookstore is a local hot spot. The staff here are kind and offer great suggestions for readers of all genres. Plus, there's a cozy café, a variety of books (including a great discounted area), and all the Fairfield U merch you'd ever hope to buy.
When you've finished flexing your wallet, head to one of the area's cute cafés or take a time-out by the gazebo in Sherman Green. If you visit on a Sunday between May and mid-November, you'll catch the Fairfield Farmers Market.
Insider's tip: The Fairfield Public Library lies just east of Unquowa Road and offers a tranquil indoor escape from the bustling shopping area.
9. Enjoy a Tasty Meal in Town
Pizza is a town favorite, which is why you'll find so many great pie shops in Fairfield. You can't go wrong with Frank Pepe Pizzeria Napoletana (Commerce Drive), Colony Grill, Brick + Wood (both on Post Road), or Nauti Dolphin Pizzeria (Carter Henry Drive).
Insider's tip: If you're gluten-free, Colony Grill has some of the best GF dough we've tasted, and they offer vegan cheese as well.
If you're looking for something healthier, head to locally owned The Stand Vegan Café. It's located on Mill Plain Road and offers the tastiest vegan dishes around. The Skinny Buddha Bowl and macaroni and cheese are divine! Say "hi" to owner Jenna, one of the loveliest chefs you'll meet.
Still hungry? Wild Rice is a Pan-Asian restaurant with a funky interior and consistently good food, while Barcelona serves up tapas so tasty, you'll beg for seconds (or thirds).
10. Treat Yourself at Saugatuck Sweets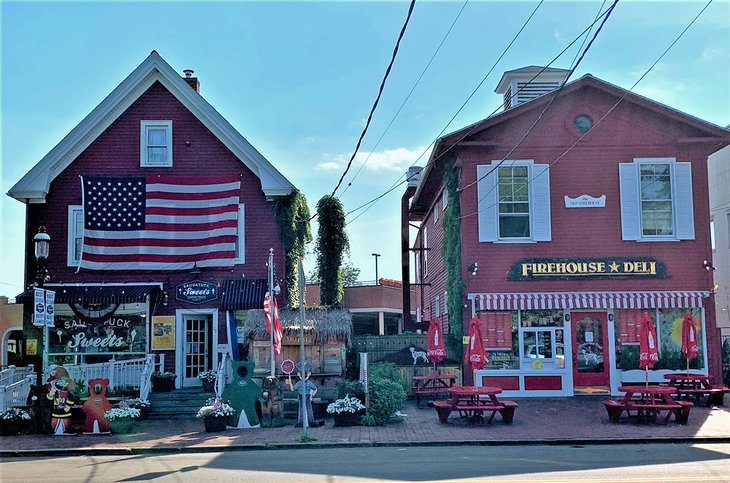 Saugatuck Sweets is a local gathering place for kids celebrating everything from school concerts to sports games to birthdays. Some evenings, the line can be right down the street. The second of two shops owned by Westport resident Al DiGuido, this store brings families (local and otherwise) together.
Al is a highly valued member of the community. In his spare time, he works diligently as a philanthropist, raising money to support children suffering from cancer and rare blood diseases. His charity, "Al's Angels" has helped families throughout the state.
In addition to a wide selection of ice creams (including vegan options), Saugatuck Sweets sells baked goods and candy to tempt every palate. It's located on Reef Road, beside Sherman Green, which serves as a great place to take a load off and enjoy your treat in the fresh air.
Most people grab a seat at the outdoor picnic tables of next door's Firehouse Deli if visiting when the deli is closed. Or better yet, start with a fab sandwich from the deli followed by a tasty treat.
Address: 28 Reef Road, Fairfield, Connecticut
11. Take a Break at Sasco Beach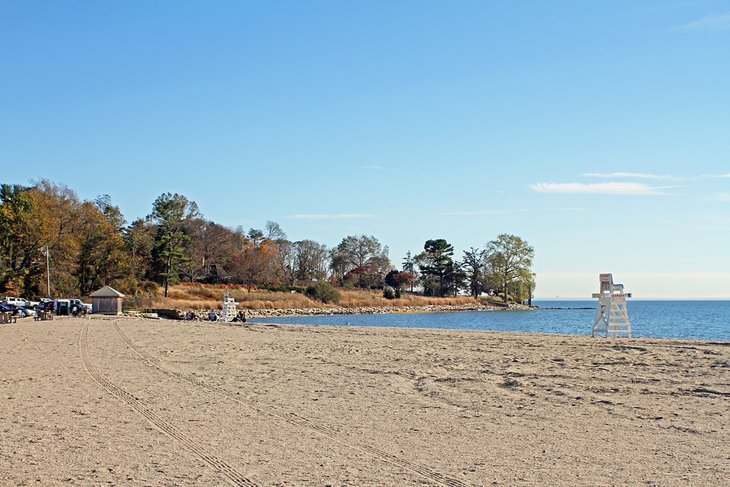 A smaller, more private beach than Jennings and Penfield, Sasco Beach offers a welcome respite for those looking to relax. Located west of Kensie Point, south of Southport Harbor, and behind the Country Club of Fairfield, this secluded spot is a lovely place to watch waves lap the shore.
Although this beach is free and open to anyone, only residents with a beach sticker can park here between Memorial Day and Labor Day. Non-residents will have to visit off-season (which is a real treat as it's much less crowded) or find another method of transportation.
Backed by the greens of the country club's golf course, this is a truly serene locale and an excellent place to enjoy a sunset over the town of Southport.
Address: 1401 Sasco Hill Road, Fairfield, Connecticut
12. Wander around Greenfield Hill Historic District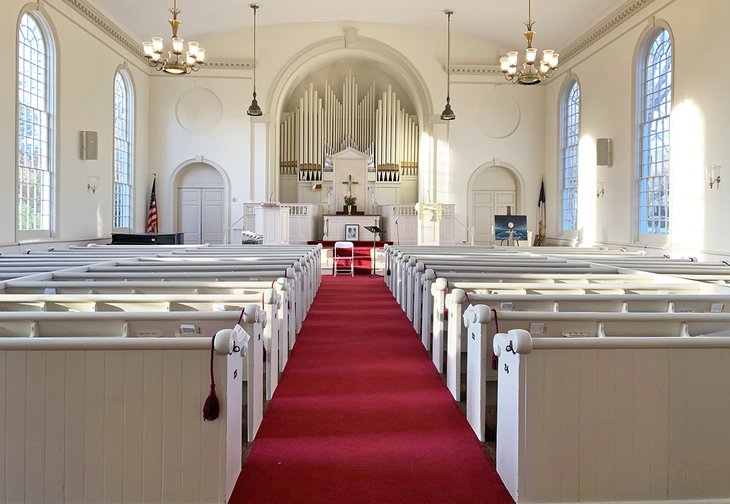 Greenfield Hill Congregational Church lies in the heart of the Greenfield Hill Historic District. A picturesque, steepled building (circa 1855) featuring baby-blue doors and a crisp, white interior, this church breathes both charm and history into a storied section of town.
Listed on the National Register of Historic Places since 1971, this is a wonderful place to visit, and one you won't want to miss. In addition to breathtaking mansions belonging to the town's elite, Greenfield Hill is dotted with historic relics like the lovely 105 Meetinghouse Lane, an impressive, privately owned home built in the mid-1700s.
The Old Salt Box is another adorable private home. It was built in 1751. While you can't wander through these lovely houses, you can appreciate them from outside. Park at the church and walk along the wide, tree-lined roads to truly appreciate the area's allure.
Don't miss the Greenfield Hill Cemetery on Bronson Road. Once an Indian Burial Ground, this ancient spot houses the graves of soldiers who fought in the Revolutionary, French, Indian, and Civil Wars. It's also the resting spot of some of the area's oldest inhabitants.
13. Step Foot in a Revolutionary Cottage at Ogden House Museum & Dooryard Garden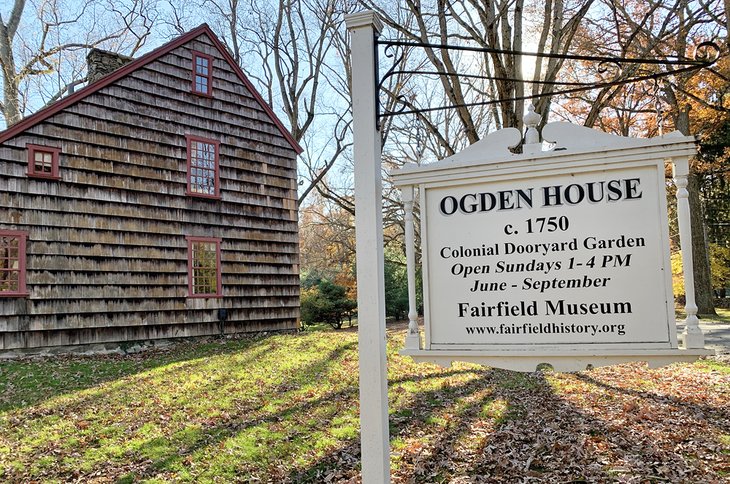 The Ogden House Museum and Dooryard Garden are run by the Fairfield Museum and History Center, which lies two-and-a-half-miles northwest.
A quaint 18th-century saltbox-style farmhouse once owned by the Ogden family, this lovely cottage managed to escape fires set by the British during the Revolutionary War. Listed on the National Register of Historic Places, Ogden House is a charming place to soak up the history surrounding its impressive past.
Built around 1750, it is an immaculately furnished and well-preserved house filled with furniture, glassware, and other essential daily items dating back to this time.
The Colonial Kitchen Garden, also known as the Dooryard Garden, is lovingly maintained by the Fairfield Garden Club. It's found at the back of the house and features vegetables, herbs, and fruits used for everything from insecticides to medicines to dyes. The crushed seashell walkways are a nice touch.
Insider's tip: The museum is open from 1 to 4pm each Sunday from Memorial Day through September. If you're traveling outside of those times, you can book an appointment to see the house.
Address: 1520 Bronson Road, Fairfield, Connecticut
Official site: https://www.fairfieldhistory.org/visit/ogden-house/
14. Get Inspired at the Regina A. Quick Center for the Arts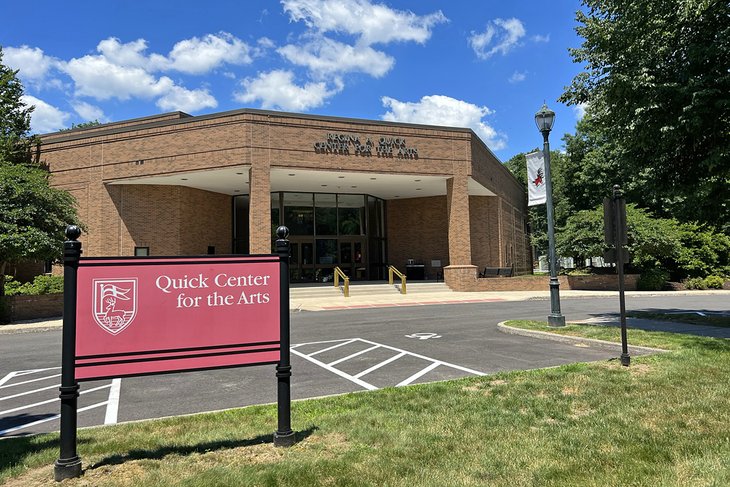 The Regina A. Quick Center for the Arts (a.k.a. the Quick) has been dubbed the cultural center of Fairfield University and its surrounding community. A vibrant hub of creative activity, this impressive space hosts a bevy of entertainment.
In addition to a state-of-the-art-theater, the center offers a "black box" theater space and an art gallery. Within these sections, you'll find dynamic and often experimental exhibits including performances meant to both inspire and engage their audiences.
While here, you can attend concerts ranging from classical to opera to rock. Also, the Quick's resident Mendelssohn Choir of Connecticut performs often. Dance shows of all kinds and a variety of theater performances are frequently on offer.
Looking to delve deeper into the world of the arts? The Quick is a wonderful place to attend lectures by Fairfield University professors and other industry experts (we're talking humanitarians, artists, politicians, and artists).
Address: 1073 North Benson Road, Fairfield, Connecticut
Official site: http://quickcenter.fairfield.edu/
15. Catch a Concert at The Warehouse at FTC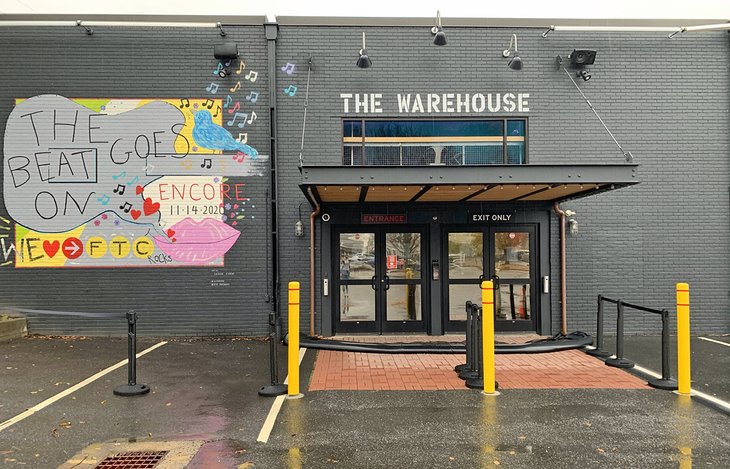 If you're looking for an evening filled with lights, dancing, and music, stop by The Warehouse. Run by the Fairfield Theater Company, this 640-capacity venue is a small but mighty addition to the heart of town.
Inside the building, which is aptly named since it resembles a warehouse, you'll find one big, open industrial room fronted by a stage. Minimal seating can be found on the balconies above, but most come here to dance to the music, so you won't miss not having a seat.
Whether you're a fan of the funk and soul group Average White Band, like to dance to Irish jigs (don't miss the Saint Patrick's Day concert), or enjoy listening to bluegrass music played live, you're in for a treat at The Warehouse.
Address: 70 Sanford Street, Fairfield, Connecticut
Official site: https://fairfieldtheatre.org/venue/warehouse
16. Take a Time-Out at Perry's Mill Ponds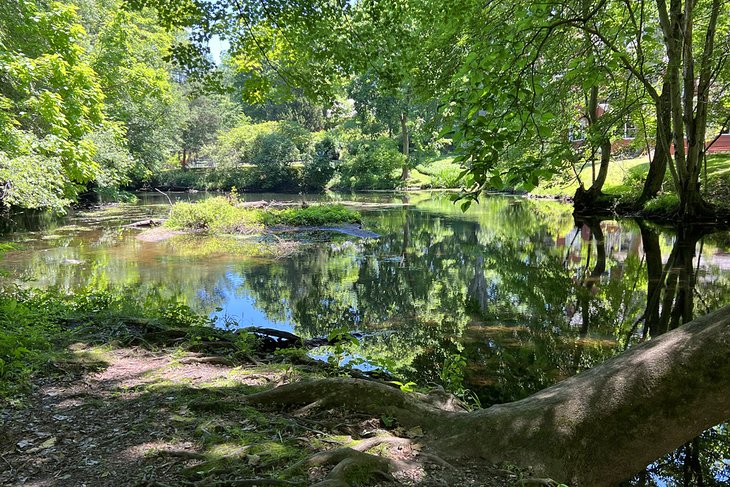 Perry's Mill Ponds lies in the exact center of Fairfield. A large, 58-acre open space, this pretty spot is surrounded by residential neighborhoods.
The Perry's Mill dam lies on Mill River, nearly 1,200 feet upstream of the Sturges Road Bridge. A picturesque treat for any visitor, this is a highly photographed spot.
To park, head to Sturges Road, where you'll find a small lot just off the street. On-street parking can be found (for a few cars, at least) on Perry Street and Pell Meadow Drive.
The yellow trail begins at the Sturges Road entrance and heads north, along the river's west side. You'll also pass the upper and lower ponds on this route.
Perry Street provides access to the blue trail, a less than ½-mile-long loop that spans the space between Lower and Pickerel Ponds. Pell Meadow Drive is where you'll find access to the orange trail, which is shorter, but also pretty.
Address: 713-799 Surges Road, Fairfield, Connecticut
17. Enjoy a Fun Afternoon in Gould Manor Park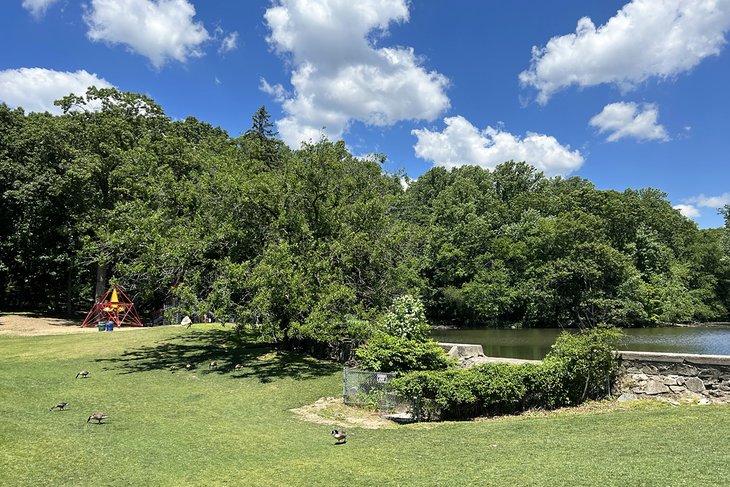 Gould Manor Park has everything you'll need for an exciting day out. Tennis courts, a large pond, walking trails, a playground, grassy areas, and plenty of fishing abound at this family-friendly local attraction.
The pond is a big draw for those who enjoy pretty views. It's also home to some of the area's most stunning wildlife, like blue herons, deer, turtles, and other waterfowl, making this an ideal place to visit for nature lovers and avid birders.
The annual Police Athletic League Fishing Derby sees the pond being stocked with trout, so those lucky enough to fish in early April may get lucky! Children ages three to 15 are welcome to participate in the derby for free–it takes place on a Saturday in early April.
Depending how cold the winter gets, visitors can also sled in the area.
Address: 655 Holland Hill Road, Fairfield, Connecticut
18. Get Cultured at the Fairfield University Art Museum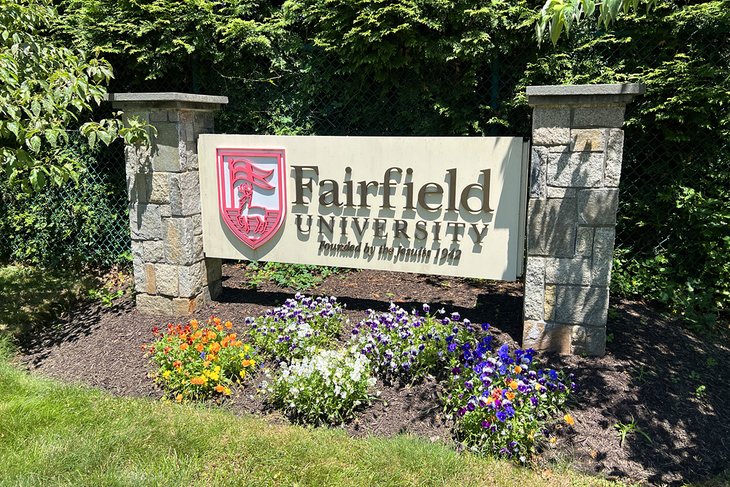 The Fairfield University Art Museum (FUAM) is a hidden gem nestled on the university's campus.
It's located on the lower level of Bellarmine Hall, which is a work of art itself. Inside, you'll find a permanent collection of European and American works ranging from paintings to sculptures to photographs.
Art gallery heavyweights like New York's Metropolitan Museum of Art, Yale University Art Museum, and the Worcester Art Museum have loaned FUAM multiple antiquities and medieval pieces, which are prominently displayed.
The Book of Kells is also here (well, an outstanding copy of it is), and visitors are treated to an impressive collection of ancient plaster casts of works from Ancient Greece and Rome. No matter your interests, you'll find something to inspire you within these intricate walls of this intriguing attraction.
Check to make sure they're open before you go. The museum closes on holidays and is open by appointment only during certain times of the summer.
Address: 200 Barlow Road, Fairfield, Connecticut
Official site: https://www.fairfield.edu/museum/about-us
Map of Things to Do in Fairfield, CT
Fairfield, CT - Climate Chart
Average minimum and maximum temperatures for Fairfield, CT in °C
J
F
M
A
M
J
J
A
S
O
N
D

3

-5

4

-4

8

0

14

5

19

11

24

16

28

19

27

18

23

14

17

8

12

3

6

-2

PlanetWare.com
Average monthly precipitation totals for Fairfield, CT in mm.

95

74

105

101

102

91

96

95

91

90

93

88

Average monthly snowfall totals for Fairfield, CT in cm.

21

20

10

1

0

0

0

0

0

0

2

12
Average minimum and maximum temperatures for Fairfield, CT in °F
J
F
M
A
M
J
J
A
S
O
N
D

37

23

39

25

47

32

57

41

67

51

76

60

82

66

81

65

74

58

63

46

53

38

42

28

PlanetWare.com
Average monthly precipitation totals for Fairfield, CT in inches.

3.7

2.9

4.2

4.0

4.0

3.6

3.8

3.8

3.6

3.5

3.7

3.5

Average monthly snowfall totals for Fairfield, CT in inches.

8.4

8.0

4.0

0.4

0

0

0

0

0

0

0.6

4.9
More Related Articles on PlanetWare.com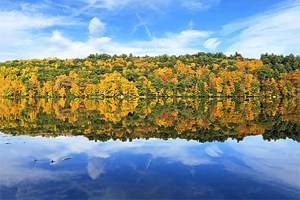 More Places to Visit in Connecticut: This New England state is about as charming as they come. White picket fences adorn winding tree-lined roads, sparkling lakes invite swimmers to take a dip, and crashing waterfalls reward hikers through the area's verdant woodlands.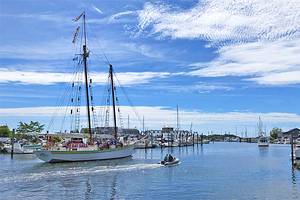 Other Must-See Connecticut Towns: If you're hoping for romance, Litchfield should be your first stop. A sweet town, its historic center bursts with charm, and the surrounding countryside begs to be explored. A maritime gem, Mystic is unmissable, especially during the spring and summer. You'll reward all your senses (the tourist attractions and restaurants here are top-notch) with a trip to this beautiful spot.