13 Top-Rated Things to Do in Kamloops, BC
No matter what time of year you're visiting, there is plenty to do in and around the city of Kamloops, British Columbia. Whether you're looking for a thrilling adventure, a peaceful activity, a fun hike, or something to do on a rainy day, our list of the things to do in Kamloops will surely spark some ideas.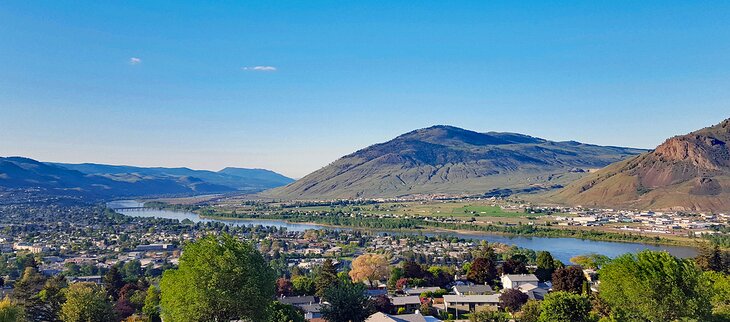 Kamloops is a place that has a little bit of everything. Its downtown core offers plenty of shops, cafés, and restaurants to explore, and there are several options to experience the local art and culture scene in the heart of the city. However, if you venture outside the city boundaries, you'll get to experience the beautiful wilderness of British Columbia — and all the activities that go along with it.
Whether you're skiing, golfing, camping, or riding on horseback, there are so many ways to enjoy the natural beauty of the Kamloops area. The hardest part just might be deciding what to do first. Narrow your options with our list of the top things to do in Kamloops.
1. Take a Stroll through Riverside Park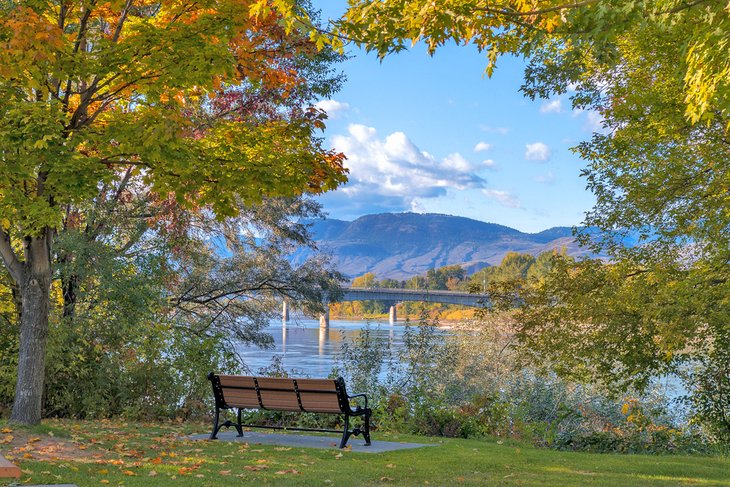 Located along the Thompson River, Riverside Park is the perfect way to get a dose of nature right in the heart of Kamloops. Pack a lunch and meander the Rivers Trail until you get to the sandy beach. If it's summer, this is the perfect place to visit for a refreshing swim. Otherwise, scope out a spot at one of the riverside picnic tables and enjoy the water views — a perfect background for a casual lunch.
The park also features a water park and playground for the kids, plus a lawn bowling club, tennis courts, and beautiful gardens. It's an easy — and inexpensive - way to pass some time as a family.
Head to the park any evening in the summer to catch the Music in the Park program, featuring different live acts every night. With a range of musical genres and the occasional theatrical play, you never know what you're going to get. Most Kamloopians would agree: there's no better way to spend a summer night in Kamloops than catching the sunset to the sound of a live band.
2. Ski or Snowboard at Sun Peaks Resort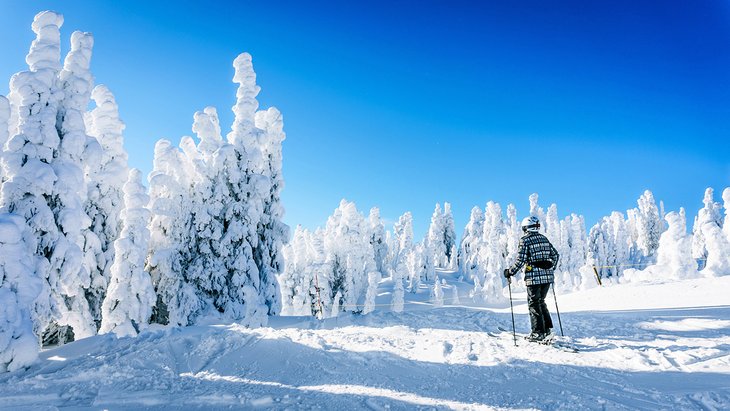 Just 40 minutes from Kamloops, Sun Peaks Resort features 4,270 acres of terrain for skiers and snowboarders to explore. With 13 chairlifts and 137 ski trails (ranging from novice to expert), there are plenty of places to experience the thrill of sliding down a snowy mountain.
The ski resort is an easy place to visit as a day trip from Kamloops, but die-hard skiers and snowboarders may want to extend this portion of the trip to enjoy as much powder as possible.
The Kamloops area is known for getting lots of sun, and the aptly named Sun Peaks boasts an average of 2,000 plus hours of sunshine per year. That means plenty of bluebird days where skiers can enjoy fresh snow, clear skies, and lots of sun. Just don't forget to bring some sunscreen - the sun reflecting off the snow is the perfect recipe for a painful sunburn.
There's lots to do in Sun Peaks besides snowboarding and downhill skiing. In the winter, visitors can also try cross-country skiing or simply meander the shops and restaurants in the cozy village area.
In the summer, the resort offers biking and hiking trails, sightseeing opportunities, and an especially scenic golf course. If you've got time in your schedule, make a point to visit Sun Peaks, no matter what time of year it is.
Official site: https://www.sunpeaksresort.com
3. Hike & Bike at Kenna Cartwright Park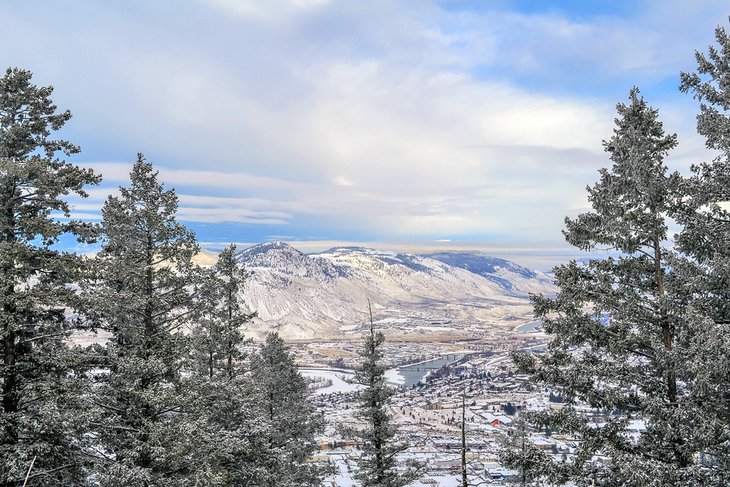 At nearly 2,000 acres, Kamloops's Kenna Cartwright Park boasts the title of largest municipal park in British Columbia. Kenna Cartwright is one of the city's former mayors and was a major supporter of preserving the area's parkland, so it only seemed fitting to name such a monumental park in her honor.
There are 40 kilometers of trails to hike, run, or bike. For epic views over the city, challenge yourself on the popular Tower Trail: it is quite steep, but the views at the top are worth it. Sunset Trail is another option that's well loved by the locals — head here in the evening to catch the perfect sunset over Kamloops Lake. Reservoir Trail is a family-friendly trail with minimal elevation, featuring spots for a lovely picnic.
Really, you can't go wrong: every trail offers fantastic views, most are very well-marked, and a park map will let you know the degree of difficulty of each trail, so you can pick one that suits your needs. Keep in mind that the trails are shared by hikers, dog walkers, and mountain bikers — stay aware of your surroundings and be mindful of other trail users.
4. Learn about Animals at the BC Wildlife Park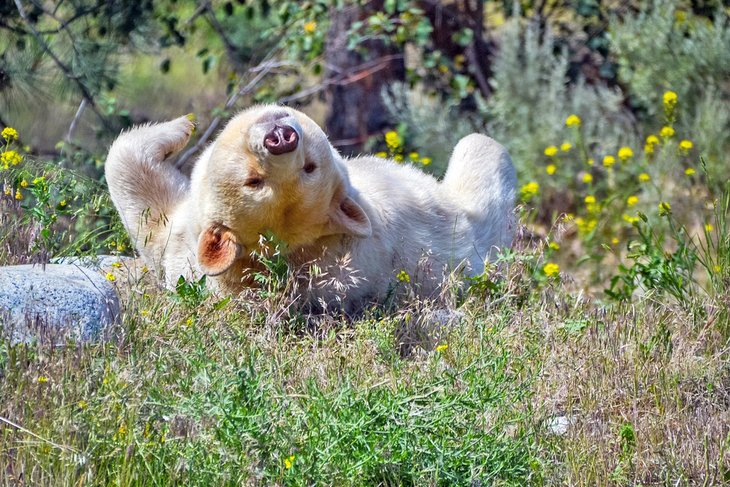 From black bears to bobcats and coyotes to cougars, the BC Wildlife Park offers the opportunity to learn about the many animals of British Columbia. The park features over 60 species of wildlife, including birds, insects, and mammals of all sizes. It's also home to a hospital and rehabilitation facility that helps injured and orphaned wild animals that have been found in the southern interior region of the province.
Whether you're from an urban area of BC that isn't privy to many wildlife sightings or you're visiting from an international destination, the BC Wildlife Park is a great way to discover the local fauna. You can easily fill a day wandering through the park, watching the animals in action and learning about each species as you tour the grounds.
For a truly unforgettable visit, check out the park's VIP Wildlife Experiences, which allow you to interact with the wildlife up close and personal. Activities range from helping feed the resident grizzly bears to watching the wolves undergo a training session with the zookeepers — pretty wild, eh?
Official site: https://www.bcwildlife.org
5. Golf, Golf & Golf Some More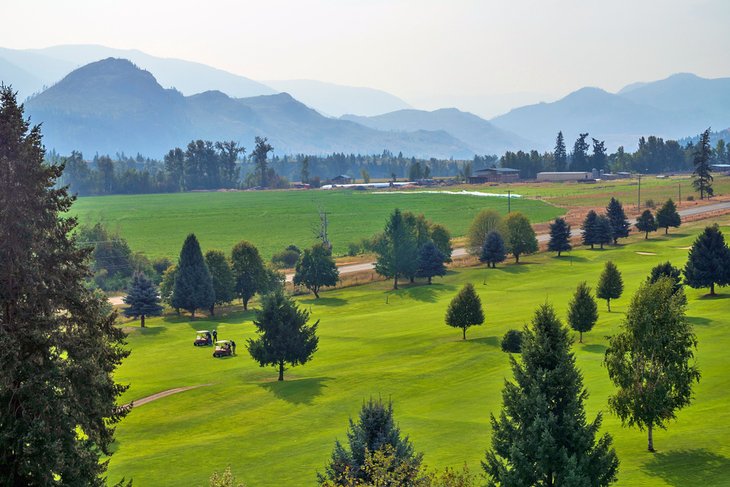 Golfers, rejoice: with seven world-class golf courses and an extra-long playing season (eight months is typical), you can - and probably should - golf every day of the week at a different course in Kamloops.
The Kamloops area's golf courses capture the spectacular and unique natural features of the area, from steep cliffs to rolling grasslands to majestic mountains to rugged canyons.
Tobiano Golf Course is one of the newer and most popular courses in the region. This Thomas McBroom-designed, par 72 golf course was built on a historic ranch and is all about the incredible views. In the nearby town of Chase, about 45 minutes from Kamloops, Talking Rock Golf Resort is another notable 18-hole, par 72 course perched on the shores of Little Shuswap Lake.
There are several courses to play, and no matter what your skill level, you're bound to find some options that are fun but challenging.
6. Experience the Southern Interior on Horseback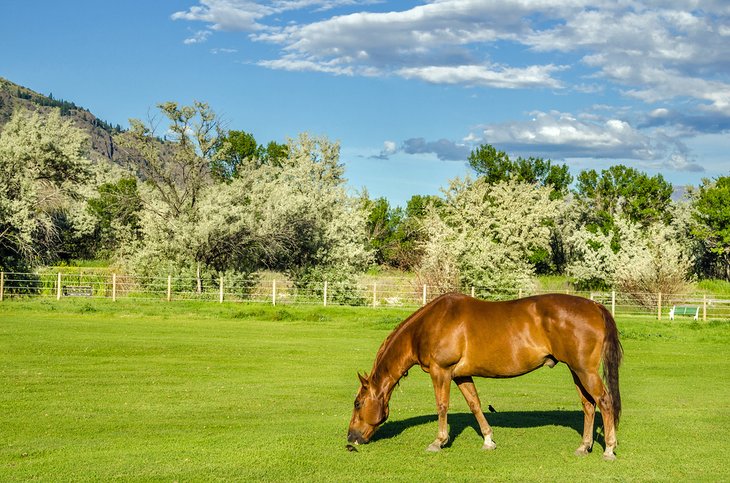 Giddy-up! Head to one of the local ranches to tour the Kamloops area by horseback. Whether you're a first-timer or a seasoned rider, you'll have a great time exploring the beauty of the southern interior region with the help of a horse.
There are a few different ranches that offer horseback riding adventures, including Campbell Hills Guest Ranch and Jandana Ranch. Though the ranches are close to the city, their rural settings are ideal for those looking for a peaceful escape.
Whichever ranch you choose, the adventure typically begins by getting to know the horses. You'll have the opportunity to handle your horse, often by helping with grooming and feeding. Next, it's time to hit the trails. Beginner trips keep a mellow pace on easy (but still scenic) trails. More experienced riders will get to pick up the speed and explore some adventurous trail options.
While you can choose to sign up for a half-day or full-day excursion, you can also book an overnight stay at Campbell Hills Guest Ranch. Options range from camping under the starry night sky to staying in a snug cottage.
Most horseback riding operations run seasonally from mid-spring to mid-fall, so if this is high on your Kamloops bucket list, plan your trip accordingly.
7. Explore Downtown Kamloops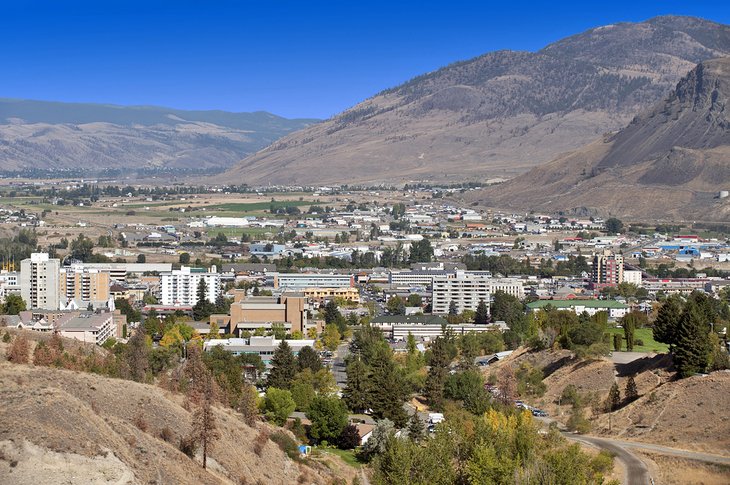 For a true taste of the city of Kamloops, head downtown and check out the local shops, restaurants, and tourist attractions.
Whether you're looking for a specific item or a unique souvenir, you're sure to find it at one of the nearly 100 retail shops downtown. Specialty stores include a game shop, a skateboard shop, a bookstore, and a handful of thrift shops, to name just a few.
After you've filled your shopping quota, grab a bite to eat or stop for a coffee at one of several local coffee shops. Restaurant options range from Indian cuisine to Mexican cuisine to a poutinerie, while the cozy cafés are perfect for enjoying a lazy brunch or sipping a cup of tea on a rainy afternoon.
If you can't decide where to eat and you happen to be visiting in late July, you're in luck: the Taste of Downtown Festival features samples from the best dining spots downtown, all while raising money for the local food bank, as well as a music program. Bon appétit indeed!
8. Paddle Kamloops Lake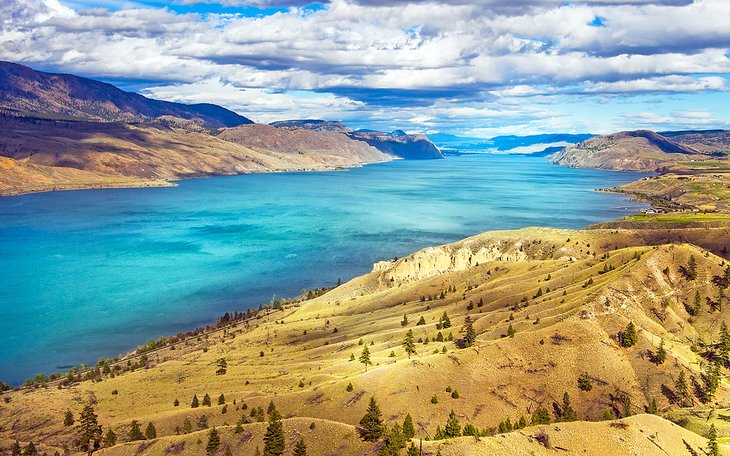 Whether you prefer to canoe, kayak, or stand up paddleboard, Kamloops Lake is a peaceful lake just outside the city, with plenty of little nooks and crannies to discover. With a width of 1.6 kilometers and a length of 29 kilometers, the lake reaches a maximum depth of approximately 150 meters and is just the right size for a serene paddle on the water.
A boat launch on the north shore is the perfect place to begin your paddle. Take in your surroundings as you follow the shoreline — you'll see cliffs, rocky beaches, hoodoos, and train tracks, among other interesting sights and sounds. While the lake is a great spot to squeeze in a workout, it is best enjoyed at a mellow pace, ensuring that you don't miss a thing.
9. Hop aboard the Steam Train at the Kamloops Heritage Railway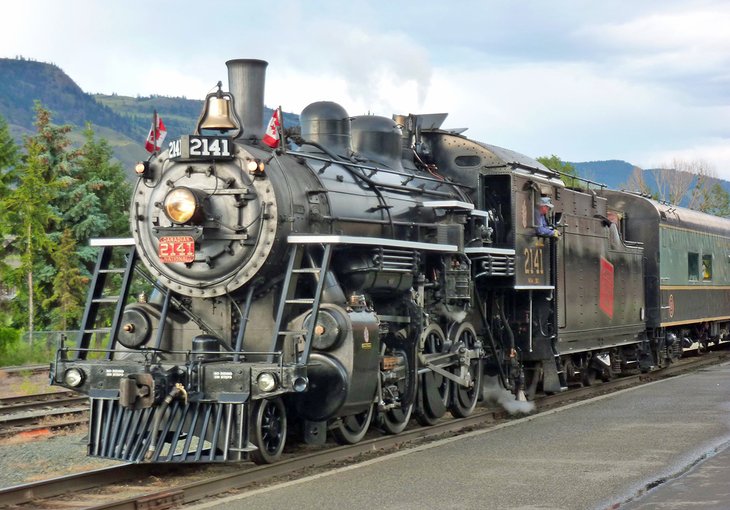 The non-profit Kamloops Heritage Railway is home to "2141," one of the 25 engines built for the Canadian Northern Railway by the Canadian Locomotive Company. The engine was originally used for transporting passengers around the prairies and through the Rockies in the early 20th century and eventually made its way out to BC to haul logs on Vancouver Island in the 1950s.
Today, the restored steam locomotive lives in Kamloops and offers visitors the opportunity to go for a ride the old-fashioned way.
The engine runs for special events throughout the year, including a Halloween Trick or Treat train, a holiday train in early winter, and a Spirit of Kamloops tour in the summertime. Tours range from about an hour to an hour and a half, spanning eight kilometers of railway, and they often sell out. If you want to experience this blast from the past for yourself, be sure to book a ticket early.
Address: 510 Lorne St #3, Kamloops, British Columbia
Official site: https://www.kamrail.com
10. Go Fish, Kamloops Style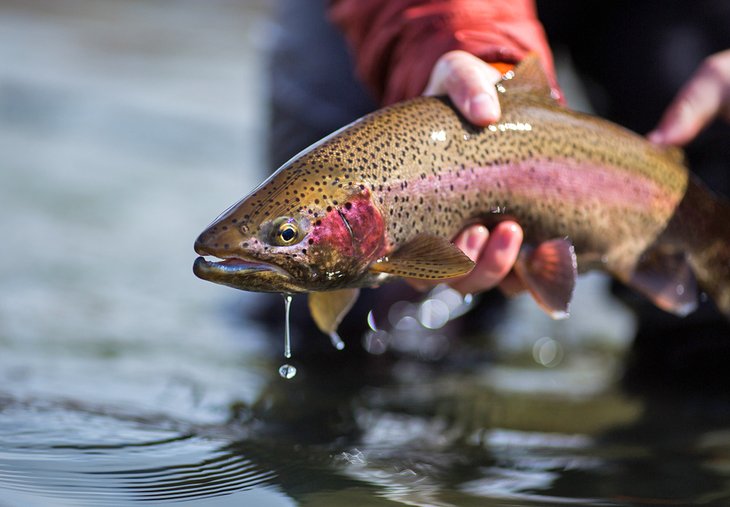 If you're into fishing, you'll be happy to hear that you can fish in and around Kamloops virtually every day of the year. Spring and fall are typically the best times for fishing, but summer and winter bring unique experiences for the avid angler.
In the summer, head up into the mountains and see what you can catch in a higher elevation lake. In the winter, bundle up and try your hand at ice fishing - yep, the fish are still biting below all that ice. Monte Lake, just over half an hour away from the city, is a great spot for ice fishing - just make sure the ice is thick enough to do so safely.
11. Visit the Kamloops Art Gallery (KAG)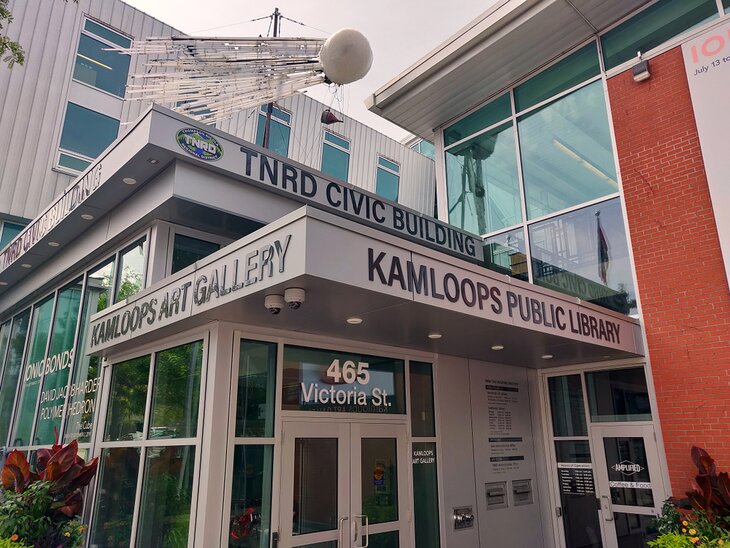 The Kamloops library is more than a collection of books: it also shares a modern space with the 20,853 square foot Kamloops Art Gallery. Featuring both contemporary works and historical art, the KAG houses an ever-rotating roster of touring exhibits.
Though the gallery is modest in size, it often features works on loan from other major museums, and exhibits are thoughtfully prepared to educate and inspire. The gift shop is a great spot to pick up a unique gift or memento from your trip. If you're in the area, it's well worth putting aside an hour or two to check out the gallery.
Address: 465 Victoria St #101, Kamloops, British Columbia
Official site: https://www.kag.bc.ca
12. McArthur Park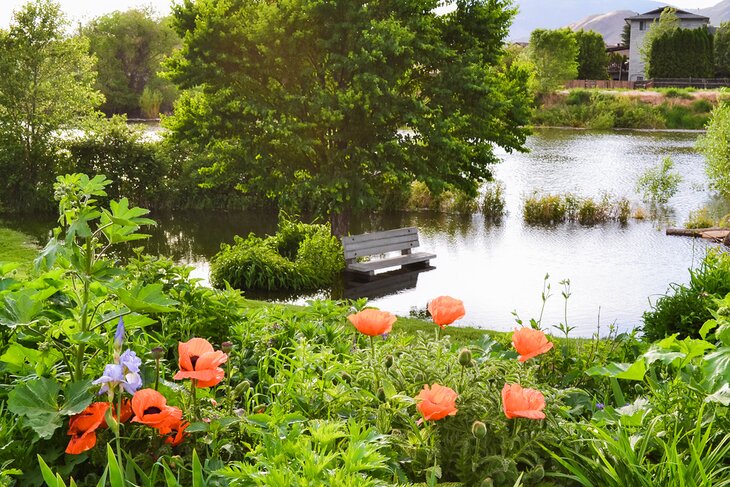 Kamloops has done a fine job of ensuring its residents and visitors have lots of green space to get a bit of excercise, have a picnic, or to engage in some sort of sport. McArthur Park is the hub of outdoor physical activity in Kamloops.
Here, you'll find wide-open spaces, perfect for a game of pickup football or to toss a Frisbee; a mini golf course, perfect for a family afternoon of fun; and even a butterfly garden.
More organized sport facilities include not one, but 12 baseball diamonds, a Disc Golf course, lawn bowling, nine soccer pitches, and pickleball and tennis courts.
13. BIG Little Science Centre
If the weather isn't cooperating during your stay in Kamloops, a good place to head for the afternoon with the kids is the BIG Little Science Centre. Both fun and educational, the center has over 140 stations where you can play and learn all at the same time.
Stations throughout the building include ones that demonstrate the concepts of mirrors, pulleys, microscopes, and other scientific concepts. On hand are helpful staff that are more than willing to explain how the stations work or further expand on the concept being demonstrated.
Address: 458 Seymour Street, Kamloops, British Columbia
Kamloops, Canada - Climate Chart
Average minimum and maximum temperatures for Kamloops, Canada in °C
J
F
M
A
M
J
J
A
S
O
N
D

-1

-8

3

-5

10

-1

16

3

21

7

25

11

28

13

28

13

22

8

14

3

5

-2

0

-7

PlanetWare.com
Average monthly precipitation totals for Kamloops, Canada in mm.

25

13

10

15

23

28

28

31

28

15

23

33

Average monthly snowfall totals for Kamloops, Canada in cm.

28

12

3

0

0

0

0

0

0

0

12

31
Average minimum and maximum temperatures for Kamloops, Canada in °F
J
F
M
A
M
J
J
A
S
O
N
D

29

16

38

23

50

29

61

36

70

44

77

52

82

55

82

55

71

46

57

37

41

28

32

20

PlanetWare.com
Average monthly precipitation totals for Kamloops, Canada in inches.

1.0

0.5

0.4

0.6

0.9

1.1

1.1

1.2

1.1

0.6

0.9

1.3

Average monthly snowfall totals for Kamloops, Canada in inches.

11

4.7

1.2

0.1

0

0

0

0

0

0.1

4.8

12
More Related Articles on PlanetWare.com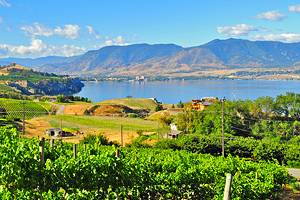 Great Places to Visit in the Interior of BC: One of the most popular areas in this region of British Columbia is the Okanagan Valley and the town of Kelowna. In summer, visitors come here to enjoy Okanagan Lake and the surrounding mountains. In winter, people come to ski at the nearby resorts, which are some of the best ski resorts in British Columbia. Other interesting towns include Penticton and Osoyoos.