Biking the Ontario Rail Trails Network: What to Know & Where to Go
While I'm no die-hard mountain biker or long-distance cyclist, I do enjoy exploring Ontario's countryside on two wheels. And preferably without hills… or traffic.
Fortunately for myself and other hill-averse cyclists who enjoy their cycling on the gentler side, the province boasts an impressive network of bike trails perfectly suited for an easy ride: rail trails. Ontario's rail trail network is vast, especially when you factor in that many of them are connected to the Trans Canada Trail.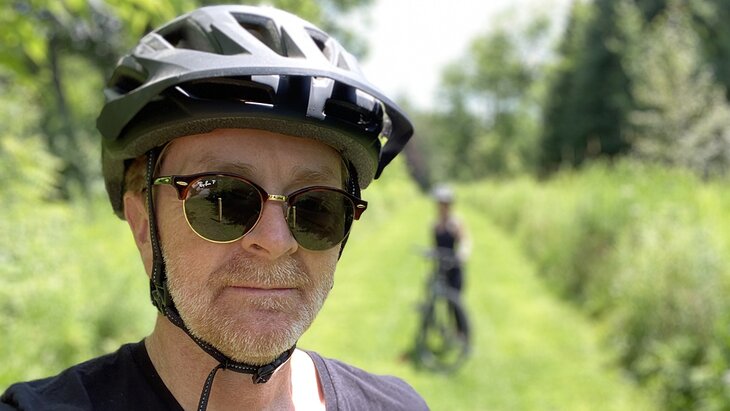 While I've only just started enjoying the carefree and car-less pleasure of biking old railway lines, I'm excited to share some of what I've experienced so far.
Along the way, I've enjoyed the peace and tranquility of nature. While riding, the only sounds you'll hear are those of your tires as you glide along to the accompaniment of bird song and occasional banter from those riding with you. I've also really enjoyed seeing a diverse array of countryside, from marshland to forests, farmland to meadows, much of it usually hidden from view when you travel by road.
What Are Ontario's Rail Trails?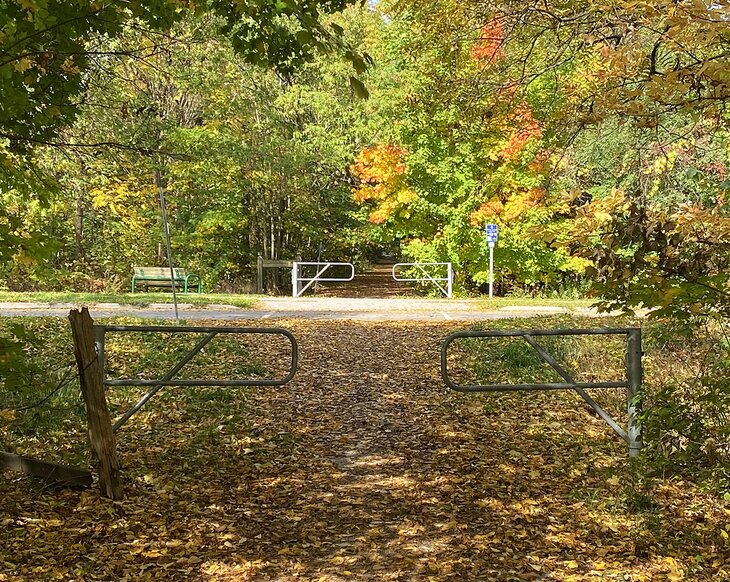 Ontario is a vast province, and many of its early settlements were located near once-remote natural resources. Getting these resources to the markets where they were needed was a tricky affair, and the advent of railways in the 1800s was the perfect solution.
Abandoned after resources dried up or markets and modes of transportation changed with the times, many of these old routes have been repurposed by forward-thinking communities as leisure spaces. Long, straight, and usually level, these old railway lines offer an excellent opportunity for both casual and serious bikers (and hikers) to get outside and exercise.
The big appeal for me is the fact these easy-to-pedal routes usually feature only gradual inclines. This, along with their gentle curves (no sharp bends here!) enables you to find a comfortable cruising speed that you can stick to for mile after mile, with only the occasional road crossing to slow down for.
The very best of these rail trails are well maintained, their railbeds firm and usually gravel lined, with some areas, especially through towns and cities, even offering paved surfaces. Sure, some of the most remote may be overgrown or obstructed, but if you find the right trail, you can avoid these altogether… unless, of course, you prefer a challenge!
Orillia to Barrie by Bike and Rail Trail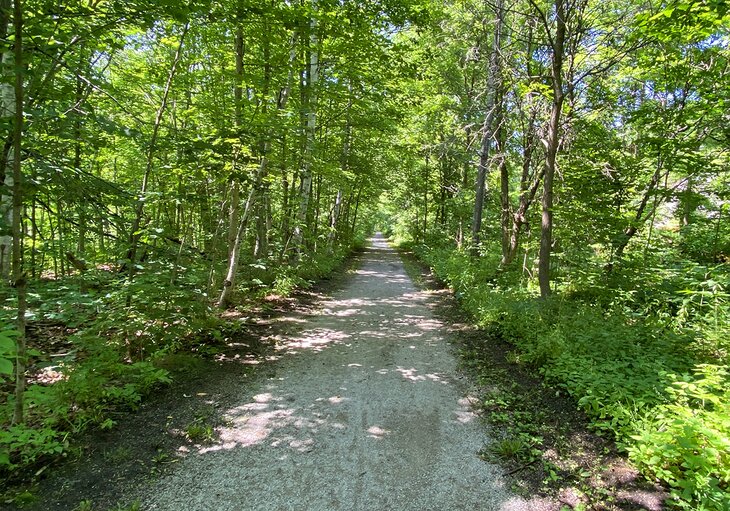 Ontario rail trail options are almost limitless, and you'd be hard-pressed to find a major town or city in south- and central Ontario that isn't within striking distance of a decent rail trail to experience.
I'm a resident of Gravenhurst in Muskoka, an area once only accessible from Toronto and the USA by train and steamship. When logging dried up and tourists started driving here instead, some sections of the once-busy rail routes that connected the region to Toronto saw new life as multi-purpose leisure trails, including a pleasant 1.5-kilometer section that connects the town to the Muskoka Wharf and Lake Muskoka.
This short former tourist and logging railway line merely whetted my appetite, and I soon looked for longer trails close by. Two of the best follow the former rail line connecting the city of Barrie with Orillia just 25 minutes south of Muskoka and 90 minutes north of the Greater Toronto Area.
Together, the Barrie North Shore Trail and the Oro-Medonte Rail Trail cover a distance of 31 kilometers. This scenic journey skirts past lovely Lake Simcoe and passes close by a number of small communities, some charming farmland, as well as a few wooded sections, and takes two hours at a steady, comfortable pace.
Rail Trail Adventures along the Barrie and Orillia Waterfronts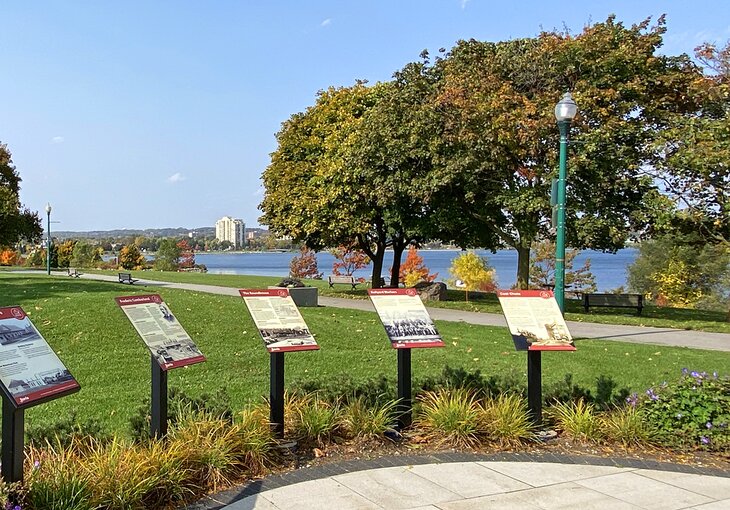 If you enjoy stopping to take in those lake views, you may want to allow at least an hour extra. The best lake views can be enjoyed across Kempenfelt Bay as you enter Barrie's waterfront area. And they only get better as you get closer to the city's downtown area where you can stop, lock up your bike, and go for a bite at the excellent Homestead Artisan Bakery and Café.
Afterward, push yourself a little harder to include the paved section of the old railway line that extends around Kempenfelt Bay. It's only a short jaunt around the bay to Southshore Park, where you'll find two important and welcoming landmarks. The first is a series of interesting displays marking the exact spot where Barrie's old rail yards and roundhouse once stood, a fitting end to your Orillia to Barrie rail line adventure.
The second? Why, the welcoming, clean washroom facilities at the Southshore Community Center. After freshening up, pull up and have an al fresco snack or lunch on one of the plentiful picnic tables or benches located here as you soak up the views and get ready for the journey home.
From Orillia to Coldwater on the Uhthoff Trail
Back at the other end of the Oro-Medonte trail, another section of the same railway line passes along Orillia's lovely waterfront where you can pick up another 28-kilometer-long stretch of old railway. Known as the Uhthoff Trail, this fun, usually quiet trail connects Orillia to the smaller town of Coldwater and only takes a couple of hours to tackle at a steady pace.
Don't have a bike? If you start in Orillia you can rent a suitable trail bike for the day from The Crank & Sprocket, or even an electric bike if you don't feel like breaking into a sweat.
The Georgian Trail from Collingwood to Meaford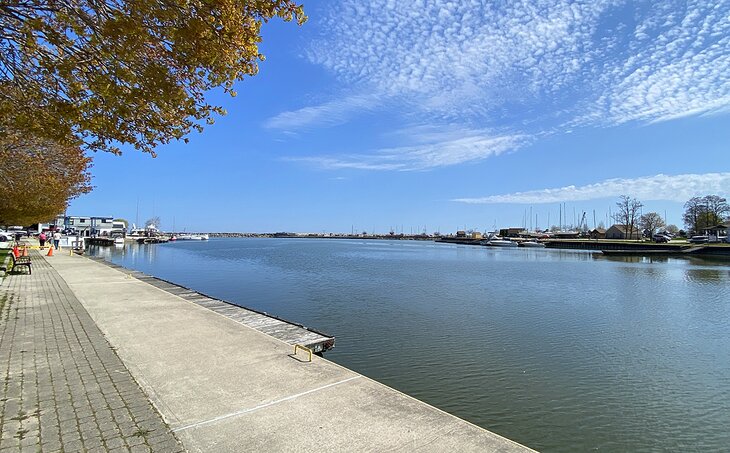 Having done the Orillia to Barrie rail line a few times, I ventured over to Collingwood to tackle what's rapidly becoming my new favorite route: the Georgian Trail. Stretching for 34 kilometers all the way from Collingwood to Meaford, it takes in the charming Blue Mountains community of Thornbury and follows the Georgian Bay shoreline, offering superb water views along the way.
I love this route as I often combine it with two of my favorite things: a stop at Blue Mountain Village for a little window shopping; and another stop in Thornbury for a sweet treat and a coffee to wash it down from the Thornbury Bakery and Café.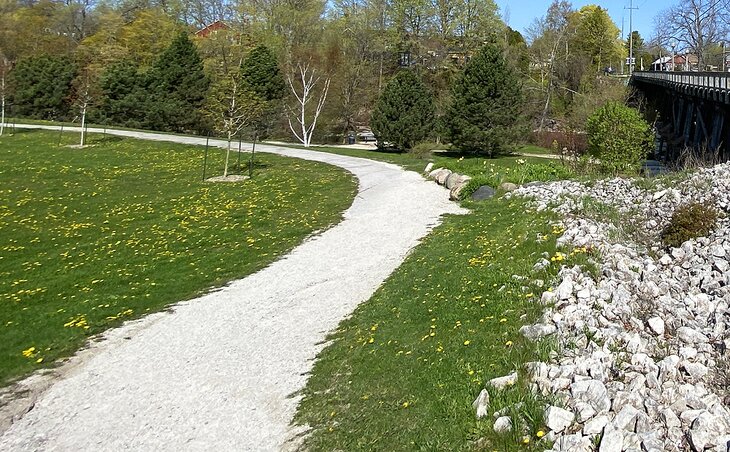 Don't have a bike of your own (at least not with you)? Worry not! The good folks at Little Ed's Ski & Bike Shop operate a summer rental location in Harbourview Park in Collingwood. Connected to the Georgian Trail, you can rent regular trail bikes and e-bikes, as well as fun watercraft including kayaks and paddleboards for use on Georgian Bay.
Other Central Ontario Rail Lines To Try
What's next? I'm chomping at the bit to get out on the Old Railway Bike Trail, one of the best trails in Algonquin Park; and the really really big one, the epic 296-kilometer Ottawa Valley Rail Trail. Opened to the public in 2022, this one is going to take a little more planning… and a lot more time!