12 Top-Rated Things to Do in Collingwood, Ontario
Author Bryan Dearsley lives in Ontario and frequently visits Collingwood, one of his favorite small towns in the province, to enjoy its great year-round activities.
Set on the southern shores of Georgian Bay, a vast body of water that's part of the even bigger Lake Huron, Collingwood has evolved from a quiet shipbuilding town to one of the most popular places to visit year-round in Canada.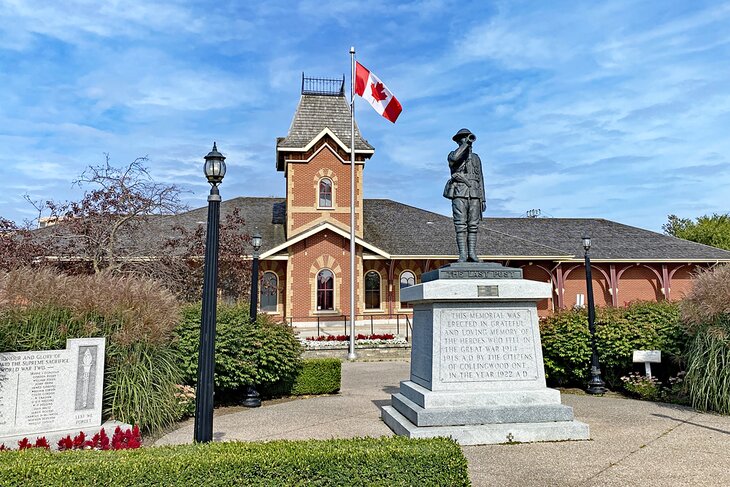 Located a two-hour drive northwest of Toronto, Collingwood and the nearby township of The Blue Mountains are popular day trips from Toronto. These two distinct municipalities, often lumped together by those unfamiliar with the region, are especially popular with outdoor enthusiasts.
Set at the northern end of the Niagara Escarpment, an area of outstanding natural beauty that stretches all the way to majestic Niagara Falls, Collingwood and nearby Blue Mountain is a bustling ski destination in winter.
In the snow-free months, it's all about adventures like boating, fishing, hiking, and biking. For those who prefer more leisurely pursuits, golf, shopping, and outdoor dining experiences are plentiful.
To ensure you make the most of your time here, read through our list of the top things to do in Collingwood, Ontario.
1. Shop, Dine, and Stay in Downtown Collingwood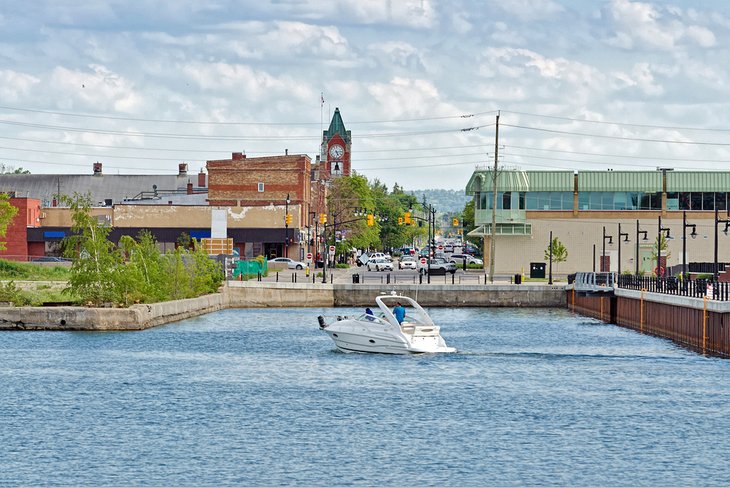 Collingwood undoubtedly has one of the most attractive and lively main streets of any small town in Ontario.
Stretching nearly a kilometer from the former ship-building area, which is now home to the prestigious Shipyards development on the shores of Georgian Bay south to Hume Street, the downtown core is dissected by Huronia Street and makes for a very pleasant outing.
The historic old buildings that line this street date from the late 1800s and early 1900s and now house chic boutique clothing shops, interior design stores, and an eclectic mix of restaurants and cafés.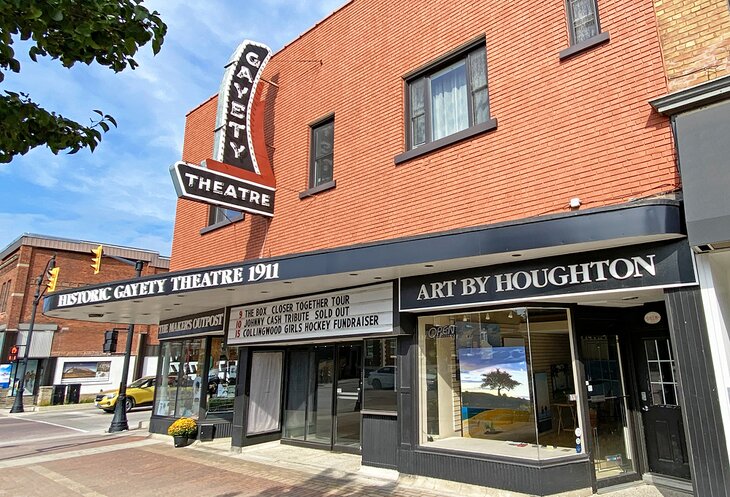 Visit on a Saturday to broaden your shopping experience even further at the Collingwood Downtown Farmers Market. You'll find vendors from around the region selling everything from locally grown produce (apples are a specialty to the area) to handcrafted goods and artwork.
For a truly memorable Collingwood getaway, book a stay in the town's newest luxury accommodations. Set just a block away from the action on Third Street, the chic VanderMarck Boutique Hotel offers extremely comfortable rooms and suites within walking distance of the best Collingwood restaurants and shops, as well as spa packages including pampering at Scandinave Spa Blue Mountain.
Location: Hurontario Street, Collingwood, Ontario
2. Hit the Slopes at Blue Mountain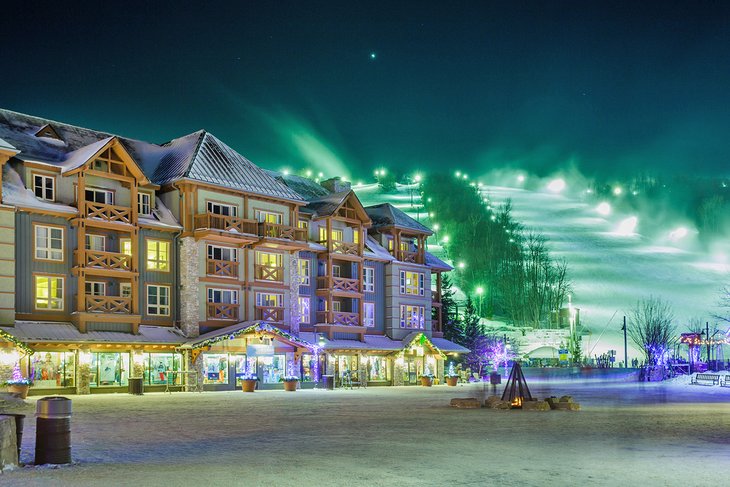 Located just a 10-minute drive west of downtown Collingwood, Blue Mountain's ski slopes have been drawing crowds since they were established in the 1940s. Now covering an area of some 700 acres, including 250 set aside for downhill skiing, Blue Mountain has become the must-do ski destination in Ontario, drawing well over a million visitors each year.
Featuring two "bases," 42 ski and snowboard trails, and 16 chairlifts, Canada's third busiest ski resort has a slope to suit every level of competence. Night skiing is also available, and the resort also regularly hosts international ski competitions.
Aprés ski fun is plentiful in Blue Mountain Village, a multi-million dollar alpine-themed village located at the base of the slopes. Here, you'll find everything from sports shops to art galleries, along with plenty of restaurants and cafés.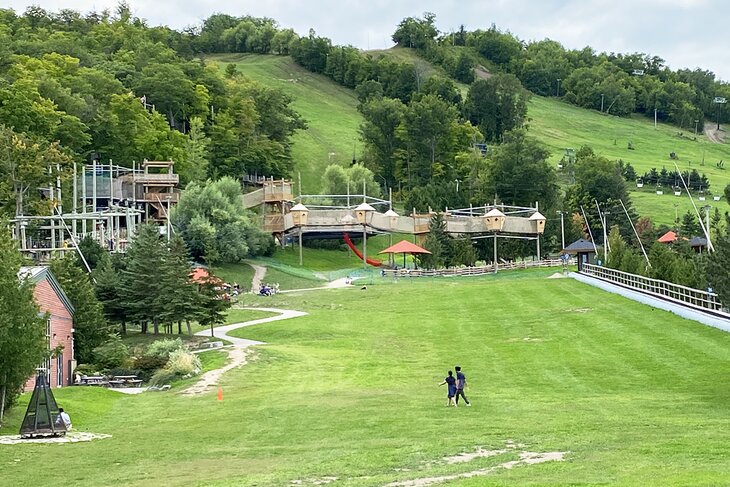 To make the most of it, book a stay in one of the roomy hotels located here. Popular choices include The Westin Trillium House, The Lodges at Blue Mountain, and Mosaic, all of which offer spacious family suites and condo-style accommodations.
Address: 190 Gord Canning Drive, The Blue Mountains, Ontario
Read More: Best Ski Resorts near Toronto
3. Explore the Scenic Caves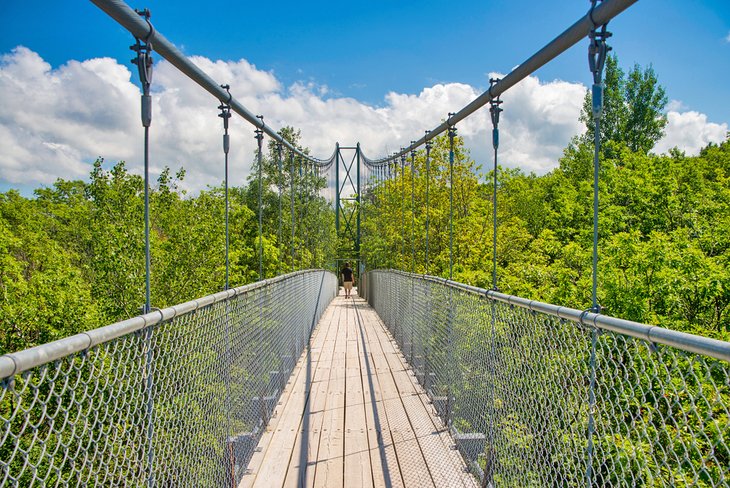 A staple of the tourism scene in Collingwood and The Blue Mountains for decades, the superb Scenic Caves offer a variety of fun things to do for young and old alike. Located on the Niagara Escarpment and just minutes away from Blue Mountain Resort, the rebranded Scenic Caves Nature Adventures today features enough outdoor activities to keep you busy for hours.
The highlight is, of course, clambering around the caves and caverns after which the attraction is named. It's a thrilling experience, especially tackling the aptly named "Fat Man's Misery," and a deep cave that's usually got snow in its cool bottom year-round. You'll also see the secret natural cave and rock formations that served as a fortress for the Petun people who once lived here.
Other highlights include Ontario's longest footbridge. Measuring 128 meters in length, it spans a deep gorge and offers spectacular views over Collingwood and Georgian Bay; zipline adventures; and plenty of fun for kids, including playgrounds and wagon rides.
In winter, the attraction is open for cross-country skiing and snowshoeing adventures, including fun nighttime tours.
Address: 260 Scenic Caves Road, The Blue Mountains, Ontario
4. Enjoy Lake Views from Sunset Point Park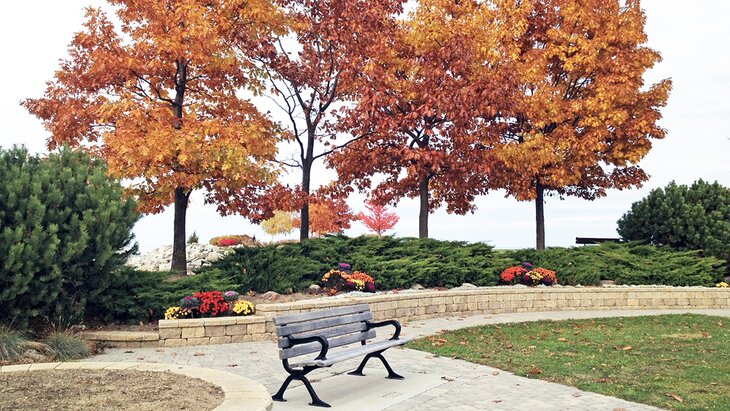 The attractive 30-acre Sunset Point Park is a must-visit in Collingwood. An easy 15-minute walk from Collingwood Museum, it's also accessible by car and has plenty of parking.
Set overlooking Nottawasaga Bay, on-site amenities include volleyball nets and a paved network of trails overlooking the water. New washroom facilities have also been added, along with a handy social hub featuring picnic tables and phone-charging stations.
A new adventure playground for kids opened in 2022, and greatly expands the already impressive array of fun things to do for families in Collingwood. It's hard to miss the playground's star attraction, an impressive lighthouse play structure that even boasts a zipline, climbing area, slides, and sandboxes.
Try to time your visit to coincide with the spectacular sunsets after which the park is named. It can get a little busy at these times, especially during the summer months, but bring a folding chair, arrive early, and enjoy the show.
Address: 79 St Lawrence Street, Collingwood, Ontario
5. Take a Stroll in Collingwood Arboretum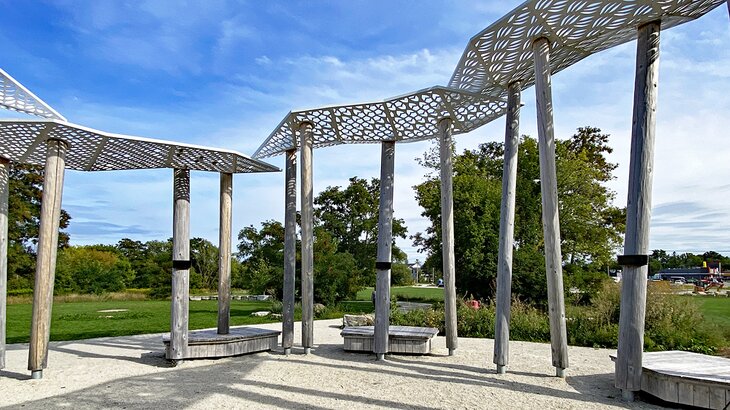 In addition to its many hiking trails through the natural beauty of the Niagara Escarpment and Georgian Bay, Collingwood also offers a number of very pleasant places to visit for a more relaxed stroll closer to the downtown core.
From the main street, it's just a few minutes' walk to Millennium Overlook Park, where you'll already have spotted the town's huge old grain silos, once used to store this important commodity before being shipped across Canada.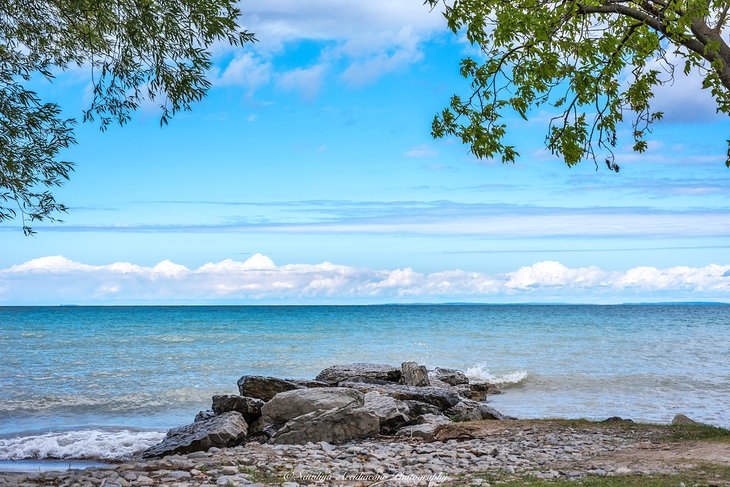 From here, head through the Shipyards development to Collingwood Arboretum. This is a delightful place to explore whatever the weather, and includes a number of interesting sculptures to see along the way, not to mention a wide variety of plant species and trees. Keep heading west, and you'll find yourself on the lengthy boardwalks of Harbourview Park, which offers a variety of places to stop and view the birdlife.
If you're looking to explore the arboretum and its surrounds a little farther and crave some outdoor adventures, pop into Little Ed's Harbourview Rentals, located overlooking the lake in Harbourview Park, adjacent to the arboretum. The friendly folks here can quickly set you up with rentals of bikes, paddleboards, or even kayaks.
Arboretum Address: 6 Hickory Street #3E5 off, First Street, Collingwood, Ontario
6. Take a Dip in Craigleith Provincial Park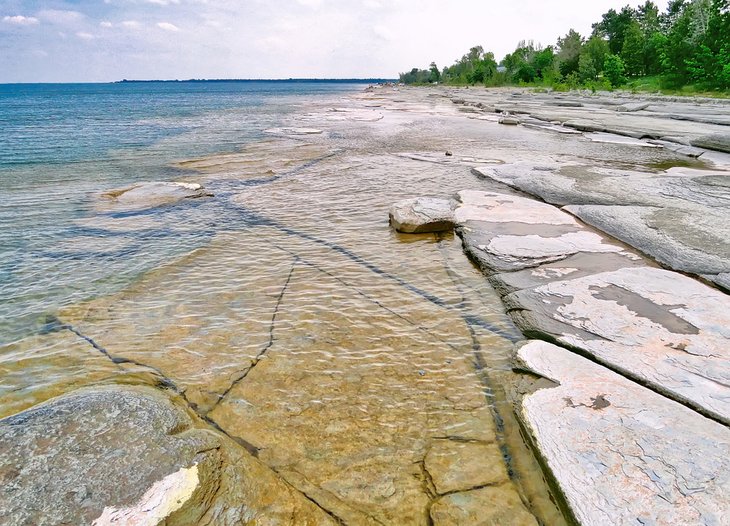 Located about halfway between Collingwood and the quaint small town of Thornbury, Craigleith Provincial Park is the perfect place to get up close to the unique geology and rock formations of this area of Georgian Bay.
Take a stroll along the flat oil shale rock edged by surprisingly vibrant blue waters of the bay, and you may be lucky enough to spot some of the 450-plus million-year-old fossils that are frequently exposed (but DO NOT be tempted to dig them out, as it's an offence to do so!).
Established in 1967, the park's especially popular for families given the very shallow waters. It's also relatively easy to launch canoes and kayaks here, too, and is a popular spot for fishing.
Ample on-site camping is available, but can be a little crowded on weekends (reservations are required). A good-sized picnic shelter is also available for use, along with a kids' playground.
Address: 209403 ON-26, The Blue Mountains, Ontario
Read More: Top-Rated Ontario Parks: Exploring Ontario's Great Outdoors
7. Hike and Bike the Georgian Trail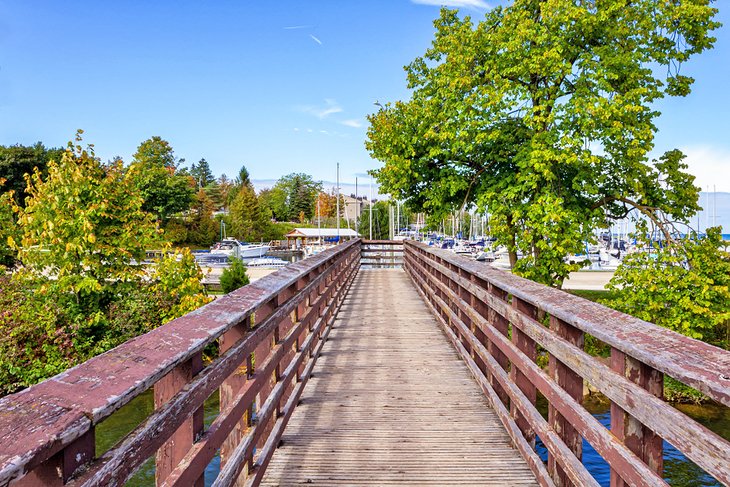 Stretching from Collingwood all the way to Meaford, and passing right by Craigleith Provincial Park, the 34-kilometer-long Georgian Trail provides an excellent opportunity to see the southern shoreline of Georgian Bay.
Built on what was once the old railway line that connected Collingwood with Meaford, it's perfectly level, with a hard-packed granular surface that makes it ideal not only for walking, but also biking. Come winter, the trail is transformed into an excellent cross-country ski trail that's also suitable for snowshoeing.
For those not in a hurry, a number of rest spots complete with benches are provided; many of these shady nooks also provide great views over Georgian Bay.
A great place to break up your journey, however you tackle it, is Thornbury. The trail passes right past the harbor and quaint downtown areas, so be sure to take the slight detour to see these picturesque corners of The Blue Mountains. A number of great sandy beaches are also dotted along the route.
8. Enjoy Summer Fun at Blue Mountain Village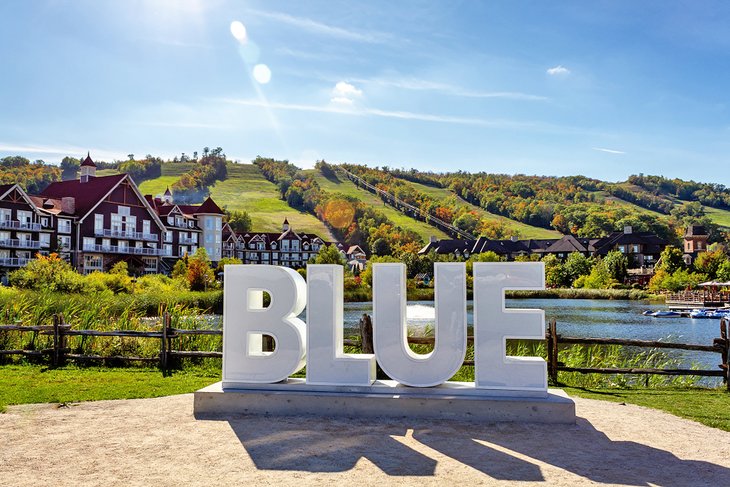 Looking very much like a miniature version of its counterparts in Whistler, BC and Mont-Tremblant, Quebec, Blue Mountain Village offers no end of fun whatever time of year you visit.
While winters are very much about skiing and après ski activities, summers here open up a whole other slew of outdoor activities to enjoy. Popular warm-weather things to do at Blue Mountain Village include mountain biking and hiking, as well as using the village and its many accommodation options as a base from which to venture forth.
Nestled at the foot of the mountain, the village consists of a network of pedestrian pathways joining up the shops, resorts, and tourist attractions. Along the way, you'll pass fire pits and splash zones, outdoor movie screens, comfy Muskoka chairs, buskers and music concerts, and plenty of other entertainment opportunities and experiences.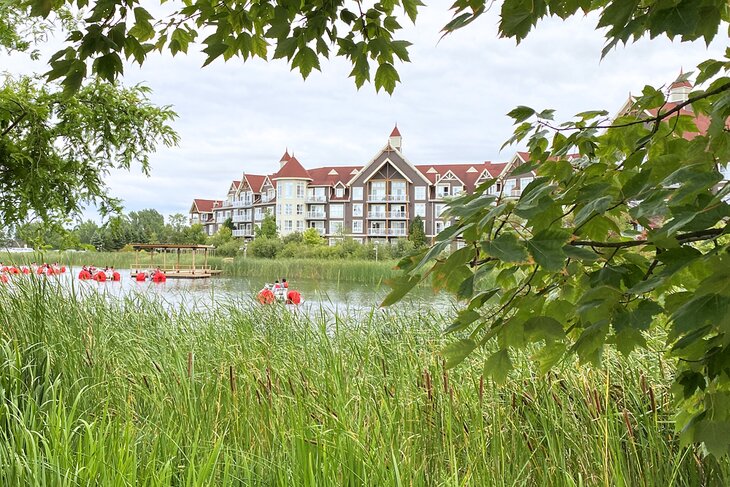 Be sure to allocate some time to tackle the excellent Ridge Runner Mountain Coaster. One of Canada's first mountain coasters, this family-friendly tourist attraction whisks you up the hill in your open-air, go-cart-like car. Once at the top, gravity pulls you back down to the village at speeds of up to 42 kilometers per hour (there's a manual brake if you want to go slower!).
Also fun for kids, Plunge! Aquatic Centre features over 10,000 square feet of watery enjoyment, including heated indoor/outdoor pools, hot tubs, slides, and swings. A variety of kids' programs, including swimming lessons, are also available.
At this time of year, you'll also find countless events to enjoy, including concerts, festivals, outdoor movies, and much more.
Address: 156 Jozo Weider Blvd, The Blue Mountains, Ontario
9. St. Mary's Roman Catholic Church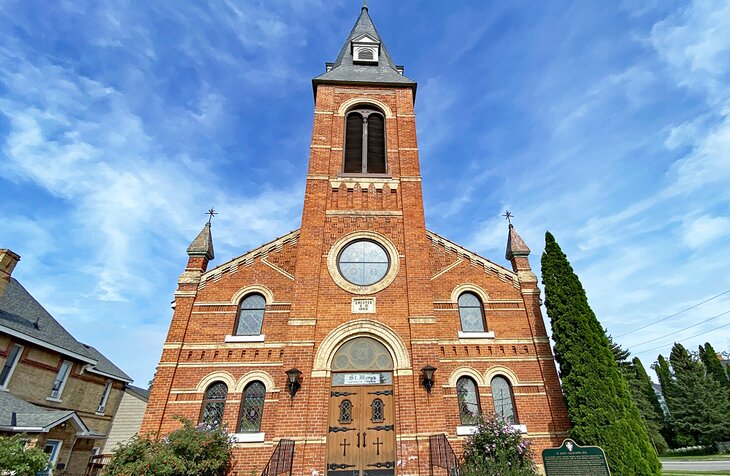 One of the prettiest small churches in Ontario, St. Mary's Roman Catholic Church is located just a short stroll from the downtown core and should be included on your Collingwood travel itinerary. While the church can trace its roots back to the arrival of the Jesuit priests from France in the 1640s, the church as it stands today was built in 1888.
While open for masses and other religious events, St. Mary's is certainly worth a visit even if you don't go inside. Made from red brick with a central spire, it makes for a lovely selfie backdrop.
Address: 63 Elgin Street, Collingwood, Ontario
10. Pay a Visit to Thornbury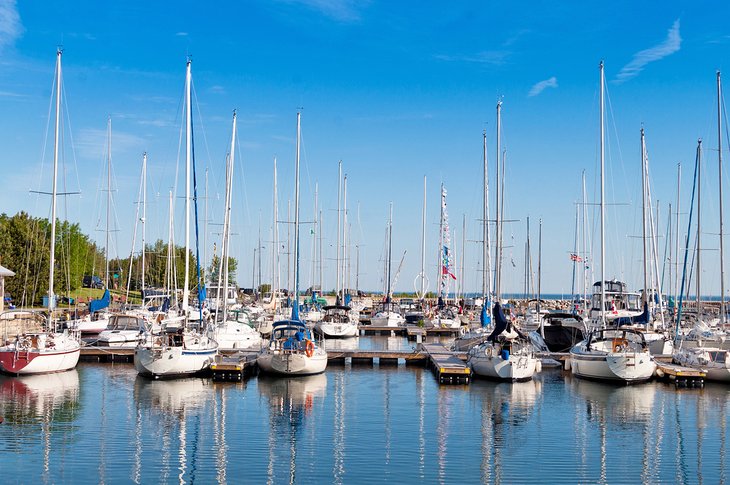 Located just 20 minutes' drive west of Collingwood by car, or an hour's bike ride along the Georgian Trail, the small community of Thornbury is quintessential small-town Ontario.
Street parking is at a premium (we did say it was small!), so you'd do well to start your exploration by parking at the public lot near Thornbury Harbour, or locking your bike up at the municipal harbor building. You'll find some of the best views over Georgian Bay here as you watch kids jump in the water from the breakwater (feel free to join them).
From here, pass the folks fishing, cross over the old railway bridge that carries the Georgian Trail over the Beaver River, and cut through the riverside park. You'll eventually come to Thornbury Fishway. This unique structure helps fish, including salmon in Fall and trout in spring, make their way to their spawning grounds upstream. It's a fascinating sight to see and photograph.
Highlights of the main street, Bruce Street South, include grabbing a snack at the excellent Thornbury Bakery Café, the Cheese Gallery, or any one of the town's coffee shops. You've earned it!
11. Revisit the Past at Collingwood Museum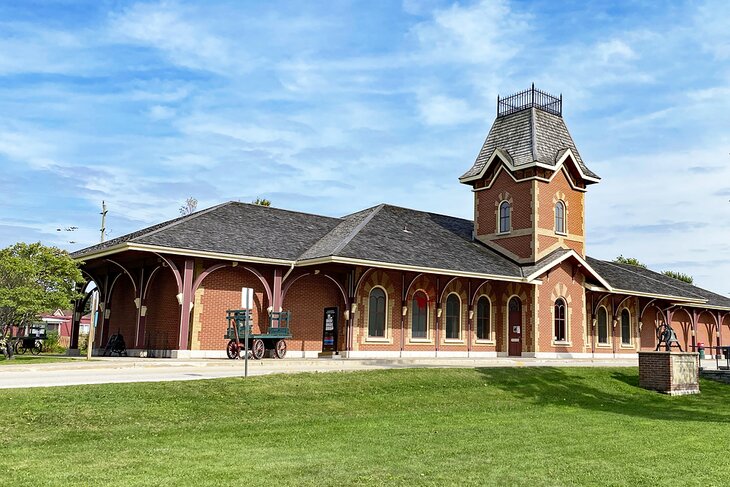 Located at the north end of the downtown core in a replica of the town's 19th-century railway station, the Collingwood Museum is a must-visit for those wanting to learn more about the town's history.
Highlights include displays related to Collingwood's shipbuilding history and historic heritage buildings, as well as rich archives. Other displays include archaeological finds, artwork by local artists, vintage film reels, model ships, and information relating to the area's First Nations people.
Self-guided tour options are available, and a gift shop is located on-site. A variety of kids' programs are also available year-round. In addition to viewing its interesting exhibits and collections of historic artifacts, you can also pick up useful tourism info here, too.
Address: 45 St Paul Street, Collingwood, Ontario
12. Explore the Quaint Village of Creemore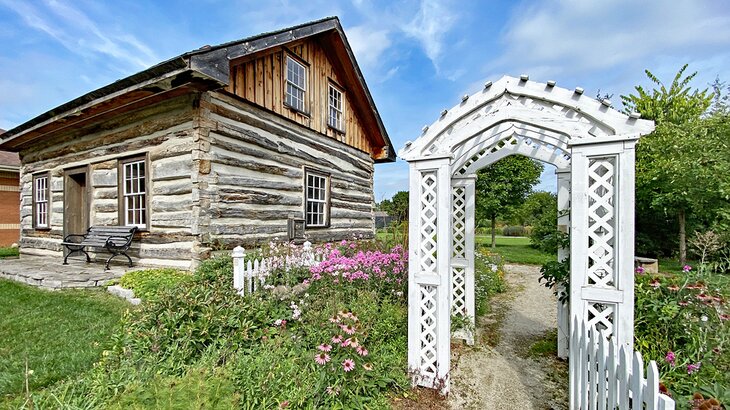 Head 25 minutes by car south of Collingwood to the picturesque, tiny town of Creemore. It's worth visiting for the scenic drive alone, and once on the wonderfully named Purple Hills, be sure to pull over for the spectacular views over Georgian Bay.
With plenty of street parking available, you can easily leave the car and venture about on foot. You'll be glad you did, as you can easily pop in and out of the quaint stores, galleries, and eateries lining the main street, and in some cases, even sit awhile outdoors and watch the world pass (slowly) by.
Must-sees here include what's billed as North America's smallest jail. Measuring just four-and-a-half by six meters, this stone structure was constructed in 1892 and was even used once to lock up an errant cow; for a fun photo, get the kids to stand behind its bars. A similarly sized pioneer-era log cabin can also be used as a great selfie backdrop.
Revitalized and expanded in 2022, Creemore Horticultural Park is a must-visit. This lovely green space, also referred to as "the Village Green", offers a variety of fun things to do, from watching the kids play to enjoying a fun family picnic. Plenty of shelter and picnic tables are available, and the park's central fountain makes for a great selfie or family photo.
Map of Things to Do in Collingwood, Ontario