15 Top-Rated Attractions & Things to Do in Modesto, CA
In the San Joaquin Valley of Central California, the agricultural city of Modesto has a growing number of things to do and places to visit. The surrounding farmlands and orchards of the region add flavor to the city, as does a classic car culture, and the area's sunny weather offers a nice forecast for all the city has to offer.
Downtown Modesto is a good place to visit for a taste of the city, especially at weekly events like the Modesto Certified Farmers Market. Other cultural attractions in the buzzing downtown district include the Gallo Center for the Arts and The State Theatre, as well as the historic Modesto Arch that greets visitors downtown.
Modesto is the birthplace of the world-renowned director, George Lucas, and provided the inspiration behind his breakout 1973 movie American Graffiti. The city celebrates these legacies with the month-long Graffiti Summer cultural celebration, featuring vintage automobiles, live music, and events throughout the month of June. The cultural spirit of this festival, however, is palpable throughout the year.
Enjoy your next cruise through Central California with our list of the top attractions in Modesto.
1. Downtown Modesto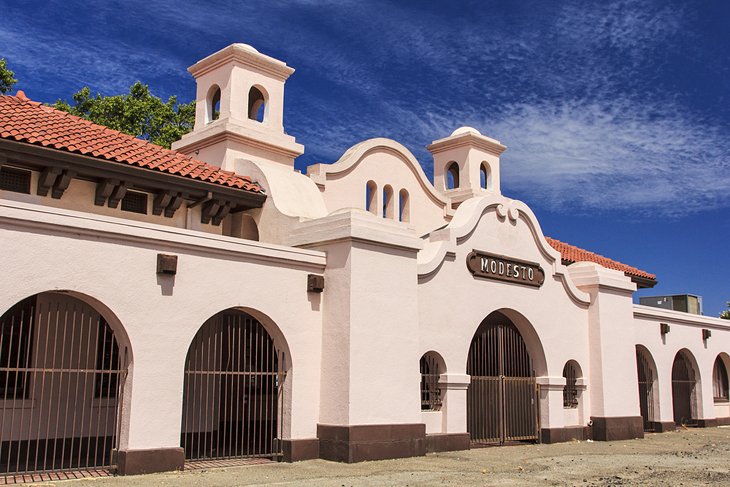 Revitalization efforts over the last decade have transformed Modesto's downtown district into a central place of activity. Historic flair and modern storefronts inhabit this central part of the city, and more than one colorful mural catches the eye.
Modern downtown attractions include the Gallo Center for the Arts, and the pedestrian-only Tenth Street Plaza, which features shopping, restaurants, and an 18-screen movie theater. More local dining and shopping opportunities spread throughout the area, as well as several art galleries showcasing local and regional works. Art is on the streets as well, as tasteful murals adorn the side of many downtown buildings.
Downtown is also the spot to catch big city events like the popular Modesto Certified Farmers Market. It's also home to much of the activity that goes alongside the annual Summer Graffiti cultural celebration. Other downtown events include an annual Mural Festival, First Friday celebrations, and a highly decorated holiday Downtown Extravaganza.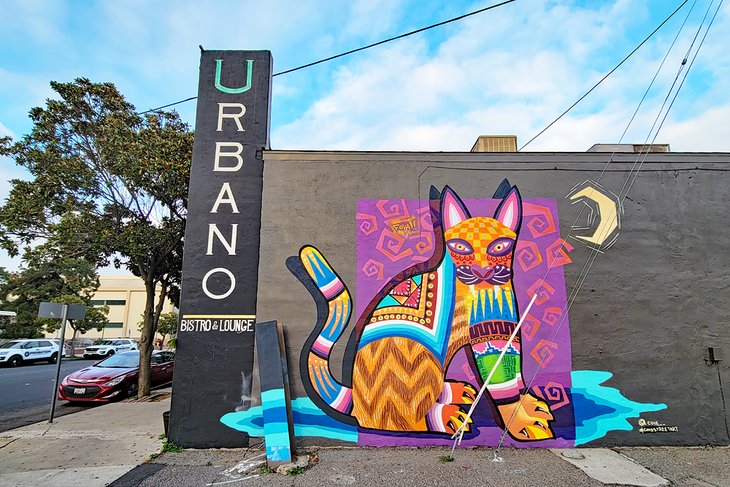 For more Modesto history, head to downtown places like the McHenry Mansion and The State Theatre. And buzzing with activity well past sunset, downtown Modesto is also the central spot for things to do at night in Modesto.
Official site: https://www.domopartnership.org/
2. Gallo Center for the Arts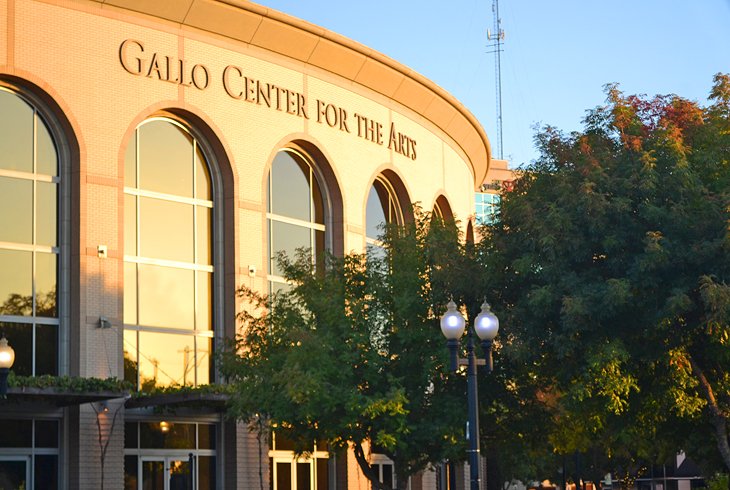 The Gallo Center for the Arts has been a premier performance space in Modesto since 2007. It showcases local, regional, and touring talent from across the country. And today, it's an anchor of the downtown community with several restaurants nearby for dinner and a show.
The center is home to two performance venues including the 1,248-seat Mary Stuart Rogers Theater. Performances in this state-of-the-art theater range from Broadway blockbusters to nationally touring speaker series, and include comedy acts, musical performances, and holiday events.
Alongside a rotating production schedule, the Gallo Center for the Arts also provides educational opportunities, including a K-12 Performance Series.
Address: 1000 I Street, Modesto, California
Official site: https://www.galloarts.org/
3. Graffiti Summer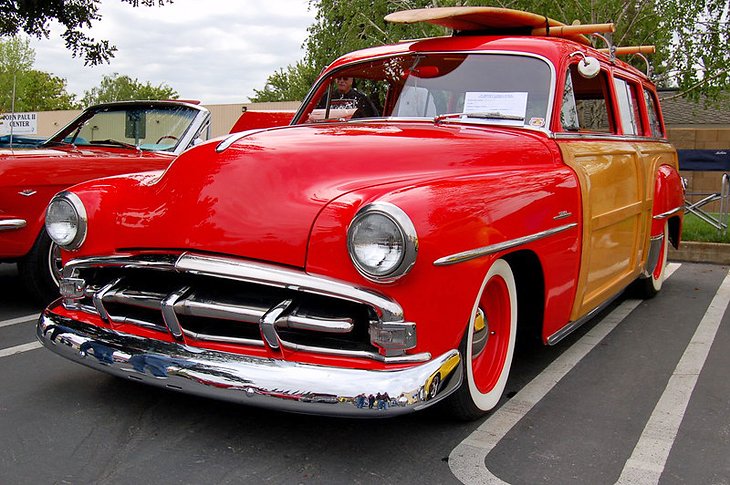 Graffiti Summer is a month-long event celebrating the classic car culture of the Central Valley. It takes over the month of June in Modesto with vintage automobiles, live performances, and festival events.
The event also pays homage to hometown director, George Lucas, whose breakthrough movie American Graffiti was based on his teenage years in Modesto in the early 1960s. During Graffiti Summer, The State Theatre in downtown Modesto is guaranteed to screen this classic Modesto-based movie.
One of the central attractions of Graffiti Summer is the weekend-long Graffiti Summer Festival, including the annual Graffiti Classic Car Parade. It features thousands of pre-1979 automobiles cruising downtown Modesto and the Modesto Historic Cruise Route. This family-friendly car parade also has food vendors, live music, and a car show competition; it draws tens of thousands of visitors each year.
Official site: https://www.modestogov.com/1350/Graffiti-Summer
4. The State Theatre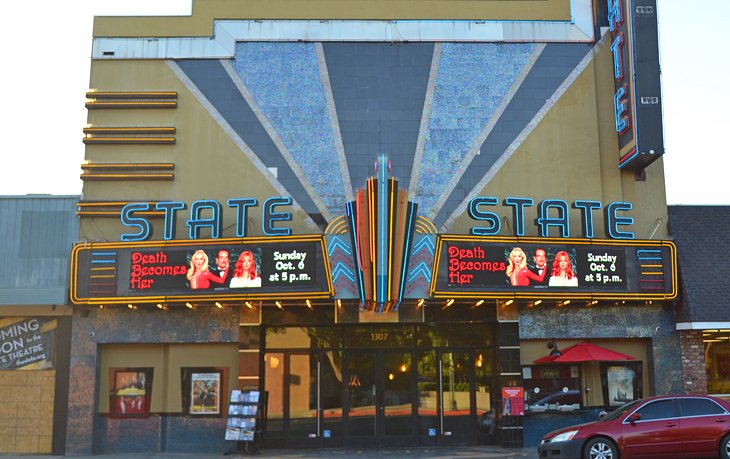 With a marquee that lights up the street, The State Theatre of Modesto has been a great place to catch a show for over 80 years. After entering its luxurious lobby, the 550-plus-seat auditorium offers an excellent ambience to watch a movie or live performance. For any show, part of the fun is the historic vibe radiating throughout the theater.
Movie screenings at The State Theatre range from the newest indie releases to cult classic films, many of which can't be seen in traditional movie theaters. The stage also hosts speaker series, comedians, and touring musicians.
Address: 1307 J Street, Modesto, California
Official site: https://thestate.org/
5. McHenry Mansion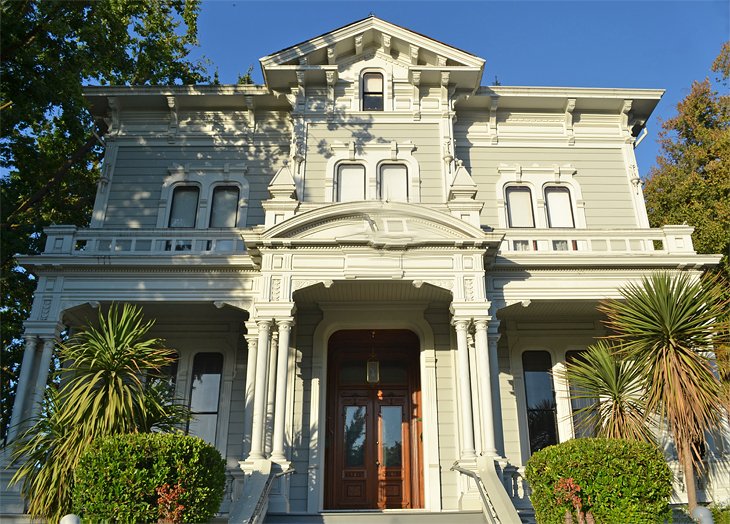 This historic residence was originally constructed in 1883 for Robert McHenry and his wife, Matilda. The mansion has a long history that includes use as a family home, a sanatorium, and an apartment building, and much of its Victorian architecture remains. It is now owned and operated by the city and free for the public to explore.
The public can take a docent-led tour of this elaborately decorated downtown home, free of charge, typically on the weekends. The non-profit organization that offers the tours also operates an on-site gift shop with Modesto memorabilia.
Down the street and less than one block from the McHenry Mansion, the McHenry Museum offers similar free admission and a look into the city's past. The museum contains numerous photographs, artifacts, and exhibits detailing the last 100-plus years of Modesto history. Permanent exhibits include a recreated blacksmith shop, an agricultural exhibit, and a collection of gold mining equipment.
Address: 1402 I Street, Modesto, California
Official site: https://www.mchenrymansion.org
6. Modesto Certified Farmers Market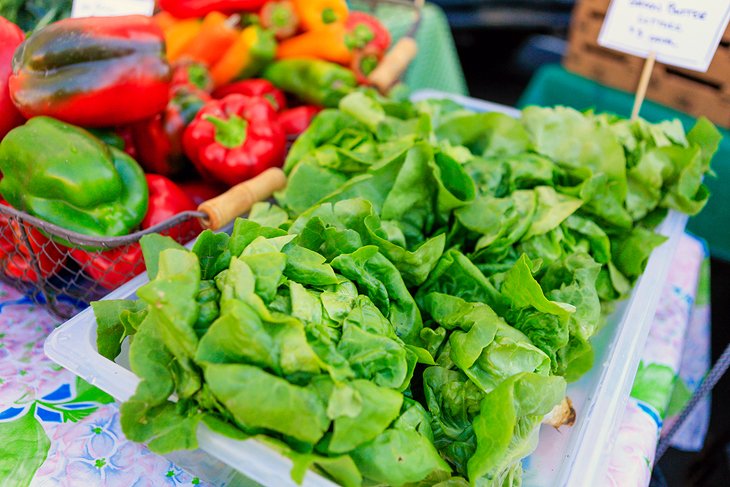 The Modesto Certified Farmers Market occurs on Thursdays and Saturdays in downtown between the months of March and December. It features fresh vegetables, produce, and home-baked goods. Hot and ready-to-eat food items are also on sale, as well as handmade artisan crafts.
Live music is often the soundtrack to this community event, and different growing seasons offer new selections to choose from each week. A smaller winter market is also available.
Address: 1522 H Street, Modesto, California
Official site: https://modestocfm.com
7. Graceada Park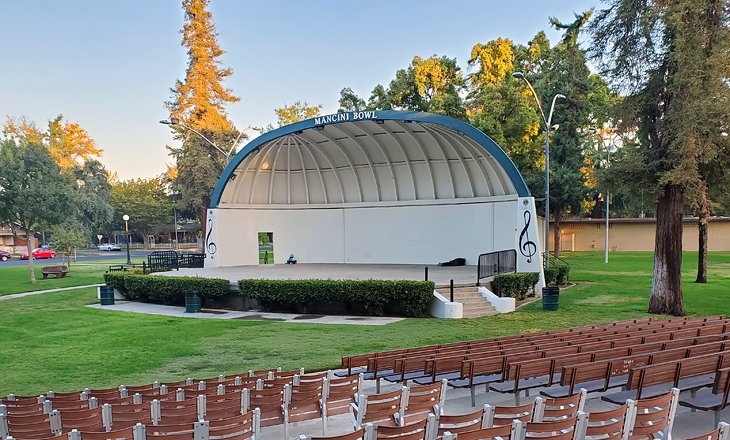 Graceada Park is the oldest city park in Modesto. It was established in 1907 and developed by the same designer behind Golden Gate Park in San Francisco. And this historic public space still draws in the community with playgrounds, tennis courts, a splash pad, and lawn areas.
The Mancini Bowl within the park is a rentable venue space and home to special musical performances and movie nights. The park is just on the outskirts of downtown, near the McHenry Mansion and Museum, and adds a nice tag-along visit after touring the mansion.
Other city parks in Modesto are filled with family attractions, including the neighboring Enslen Park. This city space features additional playground equipment and baseball and softball diamonds and is also home to a Boy Scout Club House.
North of downtown, Davis Community Park is another popular green space, with picnic areas, tennis courts, and horseshoe pits.
Address: 401 Needham Street, Modesto, California
8. Tuolumne River Regional Park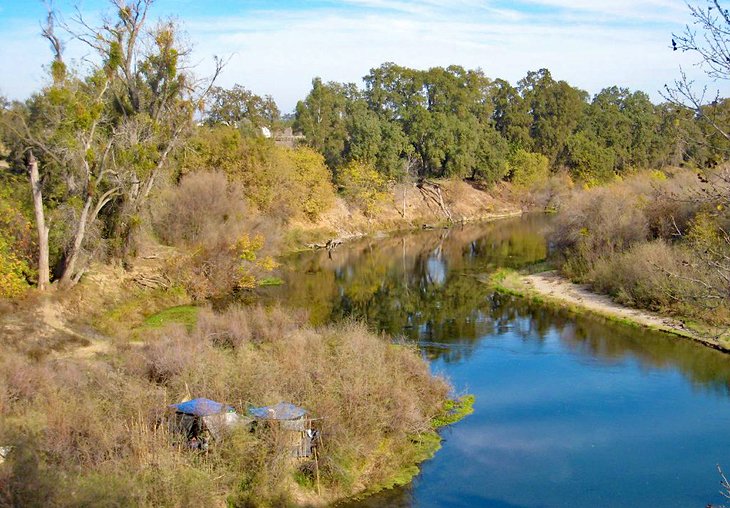 This quiet regional park encompasses 500 acres and five different park areas, spread out over seven miles on the south side of the Tuolumne River. It's a popular area to get outside and away from the city, with hiking trails and plenty of open space to explore. From downtown, it's less than a 10-minute drive to step into this nature.
Legion and Mancini Parks are two popular places to visit in the regional park. They both feature picnic areas and recreational outlets like playgrounds and fishing. To the east, Ceres River Bluff Regional Park offers similar outdoor attractions, connected by a paved bicycle trail following the Tuolumne River.
9. Modesto Arch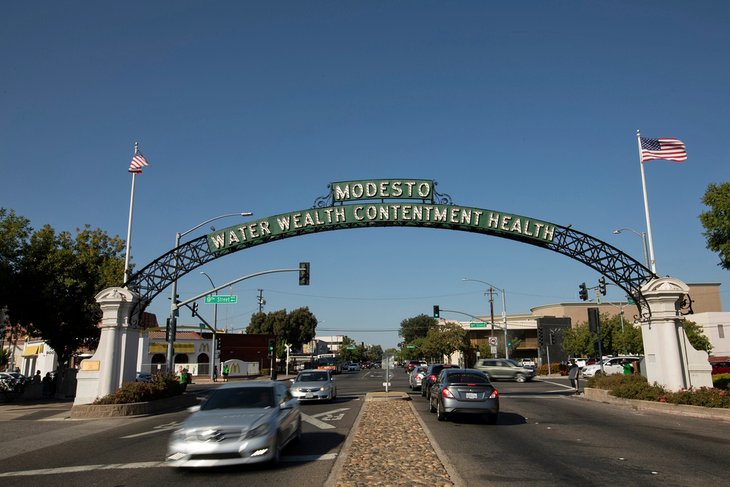 The Modesto Arch is a literal welcome sign and symbol of the city. It has been greeting guests and residents of Modesto for over 100 years. Its illuminated sign displays Modesto's city slogan: "Water, Wealth, Contentment, Health."
The arch sits above a busy intersection near the Gallo Center for the Arts. If you're spending much time downtown, chances are the sign will catch the eye. Besides driving by or photographing it from the street corners, the arch is mainly appreciated for its historical appeal.
10. Day Trip to Yosemite National Park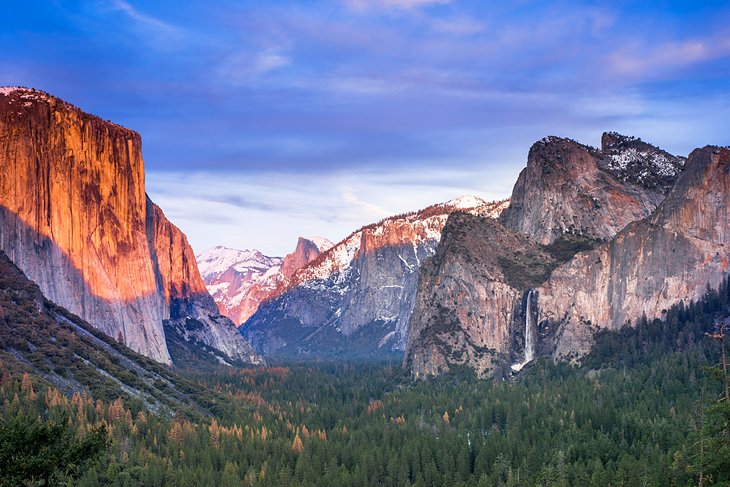 The iconic granite mountains and tumbling waterfalls of Yosemite National Park are two hours east of Modesto. These inspired lands attract adventure seekers from around the world, and Bakersfield residents and visitors flock to Yosemite throughout the year, particularly in the summer months.
Yosemite beats the summer heat of Central California with higher elevations and alpine lakes. From Modesto, most make a weekend or week-long trip to the park. For outdoor travel arrangements, many of the best campgrounds in Yosemite National Park feature ample space for tents and RVs, though reservations are recommended during the summer.
Popular activities at Yosemite include fishing, rock climbing, and especially day hiking. A few of the top hiking trails at Yosemite National Park include Yosemite Falls, the Mist Trail, and Mirror Lake. Hiking up Half-Dome is one of the most popular hikes in the park, and visitors are required to have a permit to use the cable-lined route. The country-spanning Pacific Crest Trail also passes through Yosemite National Park.
Official site: https://www.nps.gov/yose/index.htm
11. George Lucas Plaza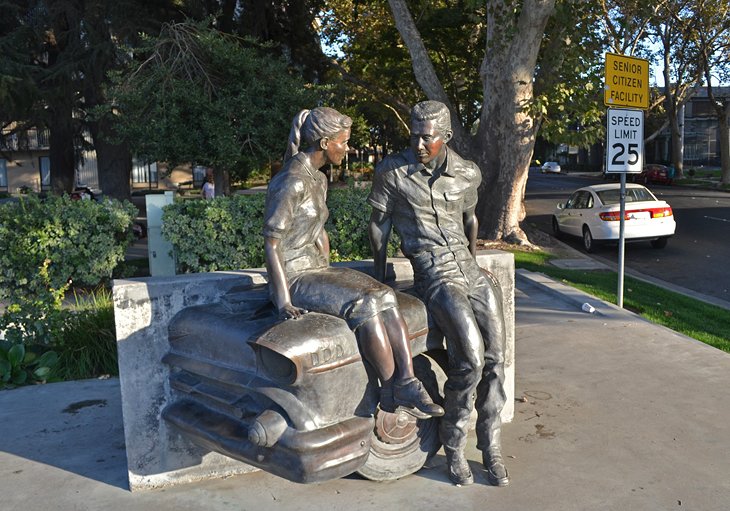 This small plaza is located at a five-way intersection known as Five Points and pays homage to hometown director George Lucas and his 1973 movie American Graffiti. The bronze statue of a teenage boy and girl posted up on the back of a 1957 Chevy symbolizes the relationship between George Lucas, Modesto, and the start of a successful film career.
The George Lucas Plaza is fun for a quick visit and photo opportunity. The real celebration of American Graffiti in Modesto comes each summer with the month-long Graffiti Summer celebration. Fans of George Lucas, or cinephiles in general, will want to take time to visit this Hollywood history film commemoration.
Address: 900 17th Street, Modesto, California
12. Jacob Meyer Park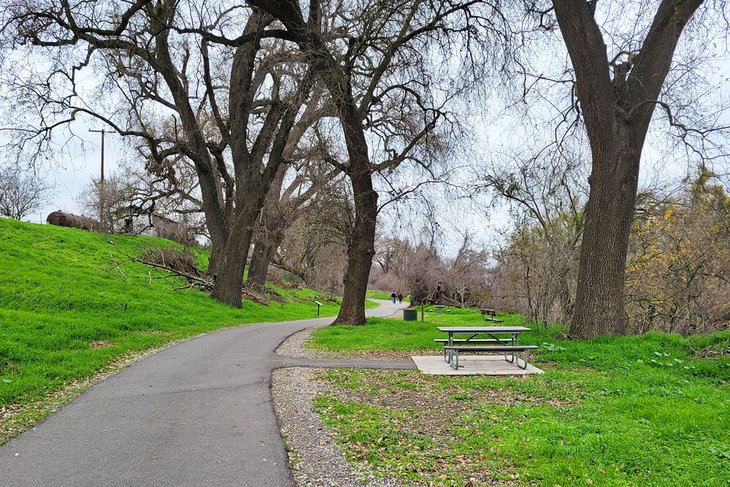 Jacob Meyer is a large park on the Stanislaus River banks, north of Bakersfield in the neighboring city of Riverbank. It's well worth the 10-mile drive to this outdoor space, where abundant park facilities offer a full day of entertainment.
The Rotary Picnic Area greets visitors upon entering the park, where several picnic tables and a playground are well used by families throughout the week. This picnic and play space extends into a wide-open green area along the riverbank, punctuated by large shade trees. This is the front half of Jacob Meyer Park, denoted by railroad tracks spanning a bridge above the river.
The back half of Jacob Meyer consists of a long, paved walking loop that circles other amenities like a dog park and private picnic space. This is a lovely area to stretch the legs, and a popular dog-walking route.
13. Great Valley Museum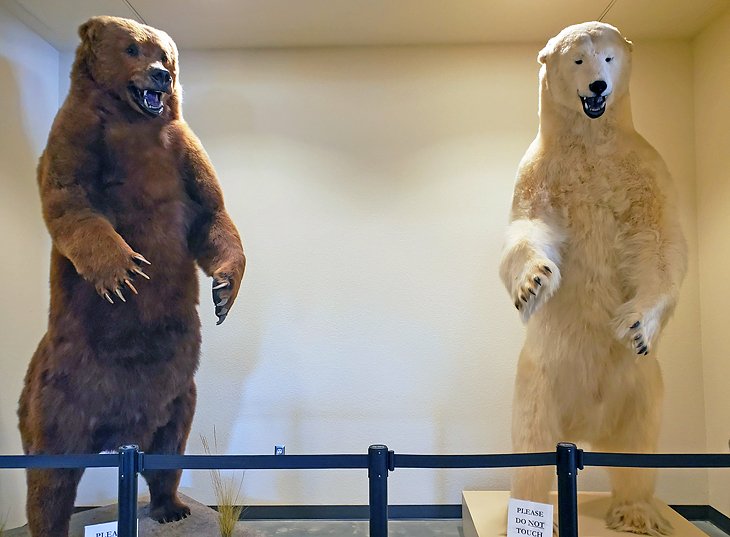 This family-friendly museum is on the west campus of Modesto Junior College. It features interactive displays, preserved artifacts, and a collection of two dozen live animals. Adjacent to the Great Valley Museum, the facility also features a planetarium with regularly scheduled celestial screenings.
The Native Californian collection is a popular permanent exhibit at the museum. It features artifacts from Indigenous cultures of the region alongside easy-to-read interpretive information. The Science on a Sphere display at the museum is also popular, with a unique floating globe that projects real-time weather data from the National Oceanic and Atmospheric Association (NOAA).
Other events and things to do at the Great Valley Museum include Science Saturday celebrations, summer camps, and programs for young children like a special Storytime series. Group and docent-led tours are available, which also include a live animal showing in the museum's Discovery Room.
Address: 2201 Blue Gum Avenue, Modesto, California
Official site: https://www.mjc.edu/instruction/sme/gvm/
14. East La Loma Park and Dry Creek Trail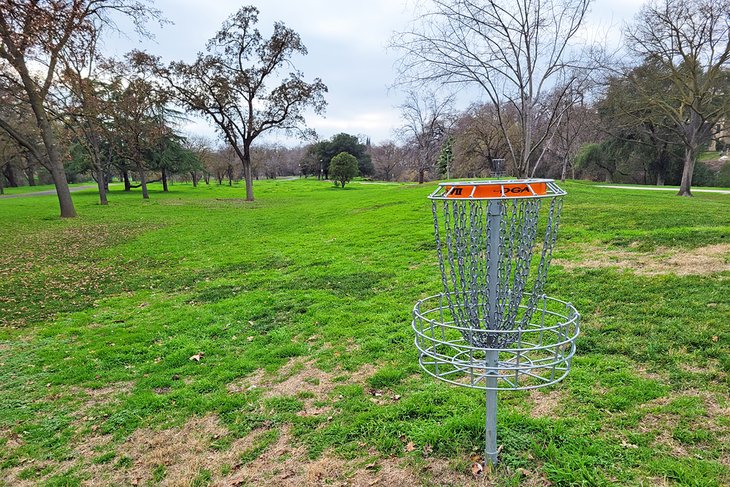 These two lovely city parks are east of downtown along Scenic Drive. The paved Dry Creek Trail connects these two public spaces, offering a popular outdoor bicycle and walking route. The two parks are also home to Modesto's most popular frisbee golf course, among other park amenities.
For things like picnic tables, playground equipment, and tennis and basketball courts, head for East La Loma Park. This area is popular with families on any sunny day in Modesto, with plenty of parking to accommodate the crowds. Here, the Dry Creek Trail heads west through Thousand Oaks Park.
The Dry Creek Trail offers a nice path to follow through a quiet oak grove. Alongside other pedestrians on the route, this is also where disc golfers gather to play the long and flat 18-hole course. At the end of the bike trail, Thousand Oaks Park has a few picnic tables but few other amenities.
15. Sno-White Drive In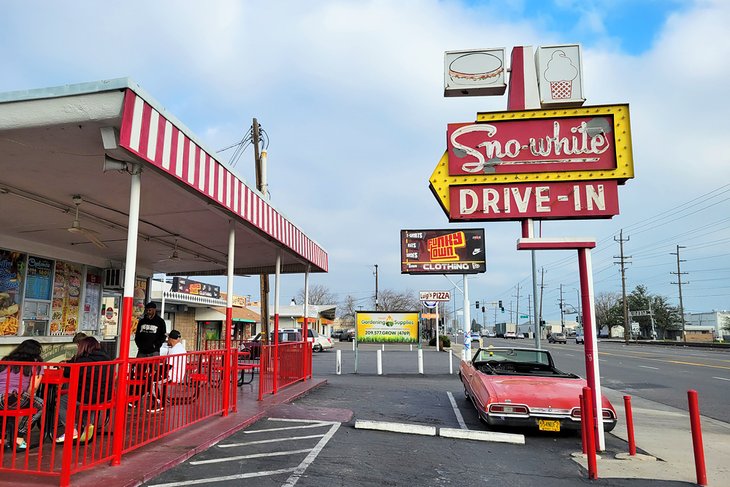 To enjoy the classic car culture of Modesto more, consider heading to one of the remaining drive-in burger joints from that era. While much of the fast-food selection in Bakersfield today is corporate options, there are still a few local spots to enjoy the Americana of an old-fashioned burger shop.
Sno-White Drive In is the first recommended spot to pull up to for a local menu. This long-standing burger joint has served made-to-order meals since 1952. It offers counter service with several different sandwich and side options. Indoor and outdoor seating is also available.
Scenic Drive In is another worthwhile stop, on Scenic Drive. It's home to the knockout burger, featuring avocado and jalapenos. It also has a large milkshake and malt menu for any sweet tooth cravings.
Map of Attractions & Things to Do in Modesto, CA
Modesto, CA - Climate Chart
Average minimum and maximum temperatures for Modesto, CA in °C
J
F
M
A
M
J
J
A
S
O
N
D

12

4

17

7

20

8

23

9

28

12

32

15

34

17

33

16

31

14

26

11

18

7

12

4

PlanetWare.com
Average monthly precipitation totals for Modesto, CA in mm.

65

61

58

23

14

3

1

2

7

19

38

43
More Related Articles on PlanetWare.com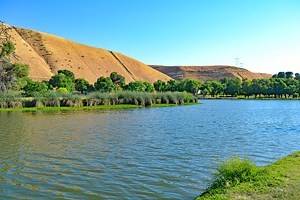 Other Cities in the San Joaquin Valley: At the heart of the San Joaquin Valley, the city of Fresno offers a revitalized downtown district and places to visit like underground gardens, nightlife, and an awesome zoo. On the south end of the San Joaquin Valley, Bakersfield is a city with a growing number of tourist attractions.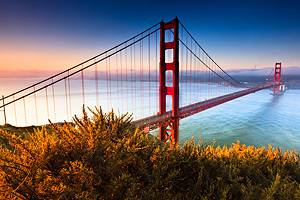 Bigger Cities near Modesto: The state capital of Sacramento offers an array of city attractions, and can be reached from Modesto in less than an hour-and-a-half drive. A similar drive to the west, the city of San Francisco is a cultural center of bayside beauty and things to do. For more places to go in the Bay Area, the vibrant city of Oakland offers fun things to do, like Jack London Square and the Oakland Museum of California.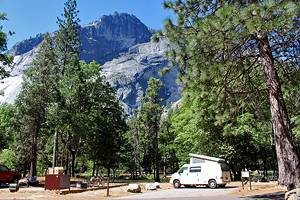 Exploring Yosemite National Park: The wild wonders of Yosemite National Park and the Sierra Nevada Mountains can be reached from Modesto in less than a two-hour drive. Our guide to the top attractions of Yosemite is a great place to start planning a trip to this enchanting mountain landscape. After digging into some of the best campgrounds to spend the night, the park's best hiking trails uncover what makes Yosemite National Park a stunning place to visit.