14 Top-Rated Attractions & Things to Do in Berkeley, CA
One of the most beautiful college campuses in the state, the University of California at Berkeley is an inspiring place to visit. The university's Neoclassical buildings stand loftily in a woodsy hilltop location overlooking the San Francisco Bay.
Berkeley is also known for its offbeat Bohemian spirit, a legacy of the hippie counterculture of the 1960s. The campus was the birthplace of the Free Speech Movement, and today the bustling Sproul Plaza continues to be an intense scene of student activity including political protests.
Besides being an intellectual center, Berkeley is a hub for entertainment and dining. California cuisine was born here in the '70s, when Alice Waters opened Chez Panisse, a cozy neighborhood restaurant that inspired the farm-to-table food movement. Tourists can enjoy a gourmet meal and then watch a world-class performance at one of Berkeley's award-winning theaters.
Nature lovers will appreciate the peaceful outdoor spaces in Berkeley's rolling hills, as well as by the waterfront. The city's gorgeous parks and botanical gardens offer spectacular floral displays and stunning panoramic views. At the picturesque Berkeley Marina, sporty types can go kayaking in the bay or hiking along the trails.
Berkeley is full of beautiful sights, interesting cultural attractions, and recreational opportunities. Discover the best places to visit and top things to do in Berkeley, California.
1. University of California Botanical Garden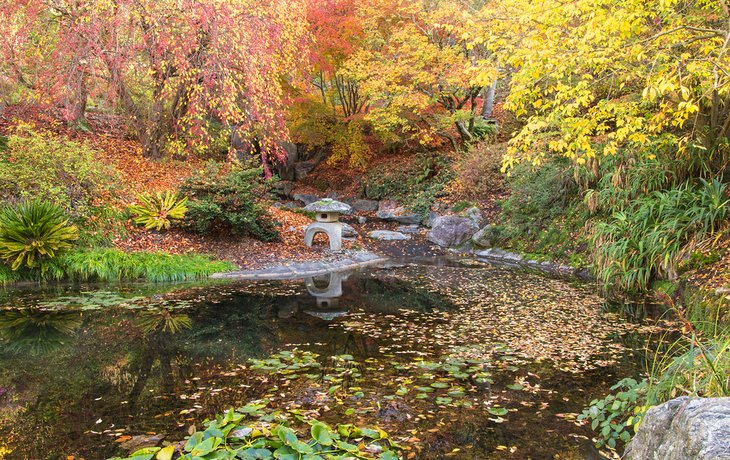 Founded in 1890, the University of California Botanical Garden at Berkeley has an exceptional collection of more than 10,000 varieties of plants from nearly every continent with an emphasis on species from Mediterranean regions.
The expansive 34-acre garden is divided into several sections representing plants from California, the Canary Islands, Eastern North America, the Mediterranean Basin, Australia, Asia, Central & South America, the deserts of the Americas, and South Africa.
Ideal for leisurely nature walks, the botanical garden's scenic trails meander through a variety of landscapes. There are also picnic tables in four different areas. Other facilities include restrooms, a garden shop, and the Julia Morgan Hall. The Mather Redwood Grove & Amphitheater is used as the venue for a summer concert series.
The Botanical Garden is in the Berkeley Hills and is most easily accessible by car or by taking the Berkeley campus shuttle (the H line) Monday through Friday.
Address: 200 Centennial Drive, Berkeley, California
Official site: https://botanicalgarden.berkeley.edu
2. Berkeley Marina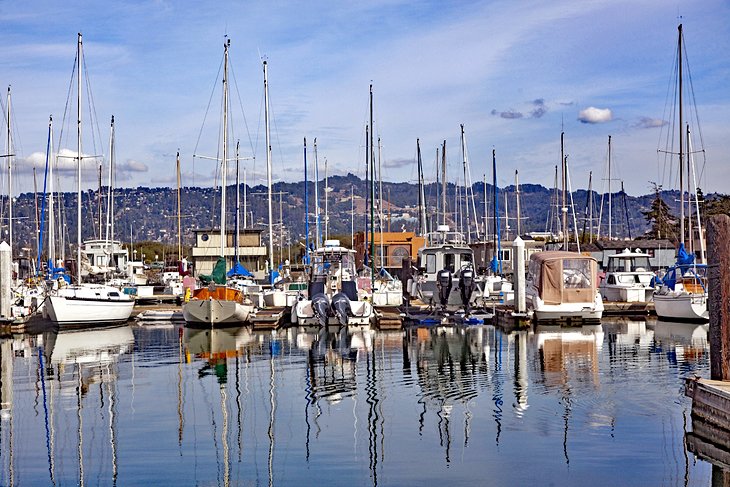 The Berkeley Marina includes waterfront trails and a marina for recreational boats, comprising more than 100 acres of parkland. This bayside park offers panoramic views of the San Francisco Bay bridges, Angel Island, and Alcatraz.
The park features seven miles of trails, a 17-acre off-leash dog park, and a portion of the Bay Trail walking/cycling path that circles the San Francisco Bay. There are also several picnic areas with scenic views.
A popular attraction is the Adventure Playground, which is packed with fun children's activities, building projects, and creative play spaces. With its kid-designed forts and towers, this unique spot is not your typical children's playground.
For those interested in bird-watching and the environment, the Berkeley Marina's Shorebird Park is a great place to visit. The park has hiking trails, a small shoreline beach, picnic areas, a children's playground, an aquarium, and a Nature Center with educational exhibits about the local wildlife and ecosystem.
The Berkeley Marina is also home to the Berkeley Yacht Club, which was founded in 1939. The Berkeley Marina's waterfront area has accommodations at the DoubleTree by Hilton Hotel Berkeley Marina and two dining options with spectacular bay views: the Skates on the Bay seafood restaurant and the Hana Japan Steak & Seafood restaurant, which specializes in the traditional Japanese "teppanyaki" (iron-grill) style of cooking.
Address: 201 University Ave, Berkeley, California
3. Tilden Regional Park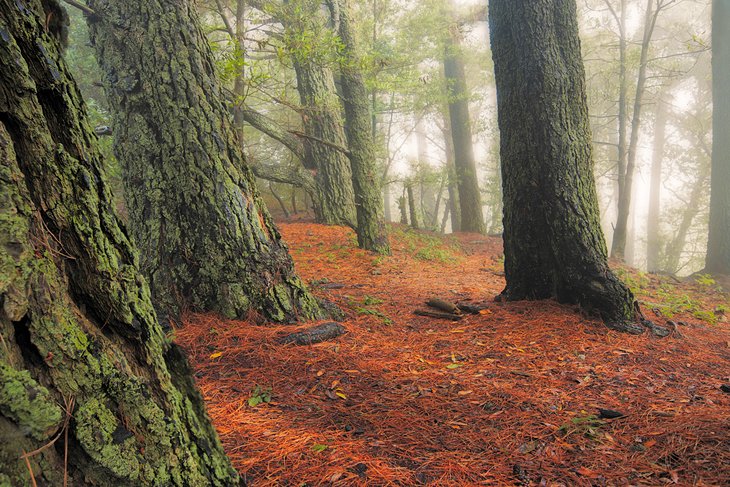 Nestled in between the Berkeley Hills and the San Pablo Ridge, Tilden Regional Park is a beautiful natural space with many recreational attractions. This 2,079-acre parkland features nearly 40 miles of hiking trails; an 18-hole golf course; the Regional Parks Botanic Garden; and Lake Anza, where swimming is allowed during late spring and summer.
Local families love Tilden Park's children's attractions, including the antique Herschell-Spillman Merry-Go-Round, with its charming menagerie of animals; and the Tilden Little Farm, which is home to sheep, goats, pigs, chickens, and rabbits.
Children and adults alike love the park's small Steam Train, which travels along a picturesque hillside with sensational views.
Near the Merry-Go-Round, a snack bar sells favorite carnival foods, like Coney Island hot dogs, pretzels, cotton candy, fresh-baked cookies, and ice cream.
The park also has several delightful picnic areas, which may be reserved.
Address: 740 Wildcat Canyon Road, Berkeley, California
Official site: www.ebparks.org/parks/tilden
4. Berkeley Rose Garden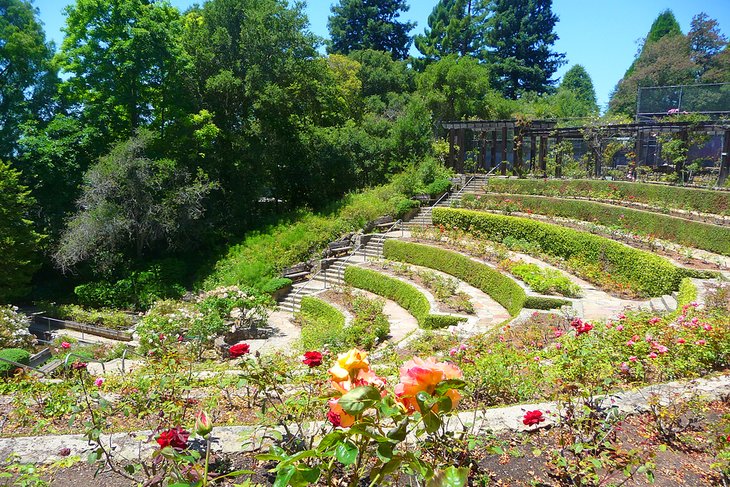 The Berkeley Rose Garden is set in a lovely terraced amphitheater surrounded by a 220-foot redwood pergola. With 1,500 rose bushes representing 250 varieties, the garden is a dazzling spectacle of color and beauty with peak season blooming in mid-May.
A perfect place to admire Berkeley's famous views, this hillside garden offers scenic overlooks with sweeping views of the San Francisco Bay and the Golden Gate Bridge. The garden also features hiking trails and a picnic area.
The three-acre rose garden is adjacent to Codornices Park, with a tunnel beneath Euclid Avenue connecting the two and providing wheelchair access to the gardens.
Address: 1200 Euclid Avenue, Berkeley, California
5. Sather Tower and the U.C. Berkeley Campus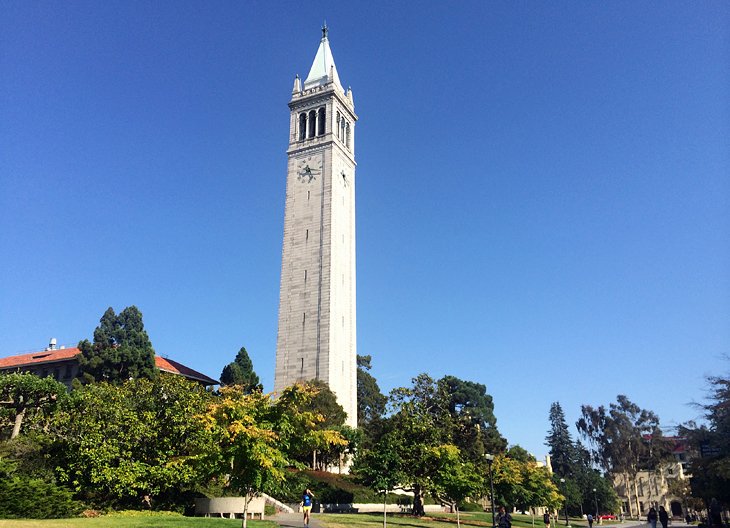 Perched on a hillside above the San Francisco Bay, the 178-acre U.C. Berkeley campus nestles within a lush environment of shady redwoods, oaks, and eucalyptus trees. At the center is its most prominent landmark, Sather Tower (the "Campanile"). Built in 1914, the campanile bell and clock tower was constructed from Alaskan marble, and at 307 feet tall is the third tallest bell tower in the world.
Visitors may ascend to Sather Tower's observation platform at 200 feet to take in the marvelous 360-degree views of the San Francisco Bay. The clock tower's bells chime on the hour and perform a 45-minute recital of classical melodies three times a day.
Other famous landmarks on the campus include Sather Gate at the main entrance to the campus; South Hall, the oldest building on the campus, built in 1873; and Sproul Plaza, the gathering place of early free speech activists. Sproul Plaza is still a hub of activity, where political demonstrations are held and where street musicians sometimes offer impromptu performances.
For more insight into undergraduate culture, head to the Free Speech Movement Café on the third floor of Moffitt Library. This student hangout also dedicates space to an exhibit about Berkeley's Free Speech Movement in the 1960s.
Not to be missed while visiting the campus, the Bancroft Library is a stately building that houses the university's rare books and manuscripts collections, along with other research materials. Follow in the footsteps of U.C. Berkeley students while wandering up the well-worn marble steps to the main reading room. This inspiring study space features grand proportions and an intricate artesonado (carved wood) ceiling.
The Neoclassical Hearst Greek Theater is a beautiful 8,500-seat outdoor venue used for a variety of performances, such as music concerts, the Berkeley Jazz Festival, and noteworthy speakers. The U.C. Berkeley graduation ceremony also takes place at the Greek Theater.
Visitors will have fun exploring College Avenue, which borders the campus. This area is packed with student cafés, eclectic boutiques, restaurants, and bookshops.
Address: Visitor Center, 2227 Piedmont Avenue, Berkeley, California
Official site: https://visit.berkeley.edu
6. Theater and Music Performances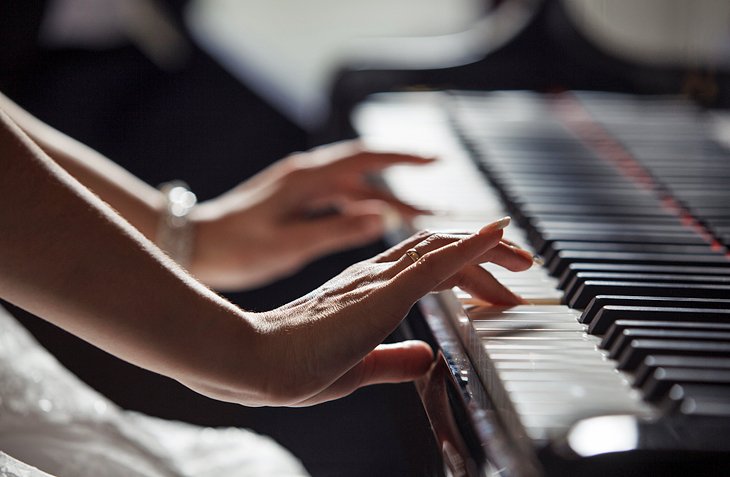 A world-class center of culture, Berkeley boasts a superb offering of theater and music performances. On the U.C. Berkeley campus, Cal Performances presents a program of exceptional artistic performances at Zellerbach Hall. Performance genres include classical music, piano concerts, jazz, dance, ballet, and theater.
Also on campus, the Central Works theater company puts on performances at Berkeley City Club (2315 Durant Avenue), the historic hotel and private club, which is fondly known as the "Little Castle" because its Gothic details echo those of Hearst Castle in San Simeon.
Berkeley's downtown area is also home to many theaters and venues, most of which can be found on Addison Street. The Berkeley Repertory Theatre (2025 Addison Street) is a Tony Award-winning theater group that performs a wide variety of shows throughout the year, from classics to contemporary Pulitzer Prize-winning plays and musical premieres.
On the same street as the Berkeley Rep is a special sidewalk installation, the Berkeley Poetry Walk, featuring cast-iron plaques of more than 100 poems. Look for the poems by Allen Ginsberg, Shakespeare, Gertrude Stein, and Alice Walker.
The Aurora Theatre Company (2081 Addison Street) is another award-winning theater group; the company presents premiere performances in an intimate 150-seat theater, where no one is more than 15 feet away from the stage.
Jazz lovers will want to check out the California Jazz Conservatory (2040 Addison Street), an independent music conservatory, as well as a concert venue, and the Freight & Salvage (2020 Addison Street) offers a program of traditional music from different regional, ethnic, and social cultures such as folk music, gypsy fusion, jazz, blues harmonica, and hillbilly songs.
7. Indian Rock Park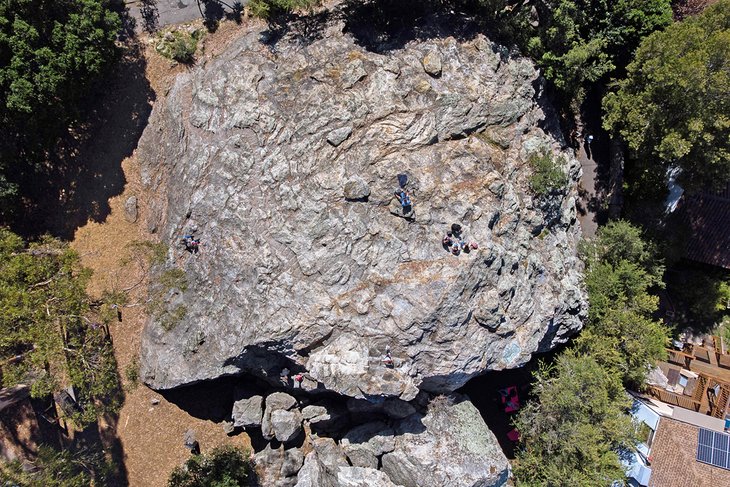 Indian Rock Park is a popular spot for beginner rock climbers. Those who are up to the challenge will also appreciate this space for its pleasant picnic area and scenic vistas of the San Francisco Bay.
Indian Rock is credited as being the first training ground of Dick Leonard, a pioneer in modern rock-climbing techniques, as well as for David Brower, whose climbing manuals helped U.S. forces defeat the Germans during WWII.
Novice rock-climbers can find several other good parks in Berkeley, including beginner climbing at Contra Costa Rock Park, Cragmont Rock Park, Great Stoneface Park, Mortar Rock Park, and Grotto Rock Park.
Address: 950 Indian Rock Avenue at Shattuck Avenue, Berkeley, California
8. Telegraph Avenue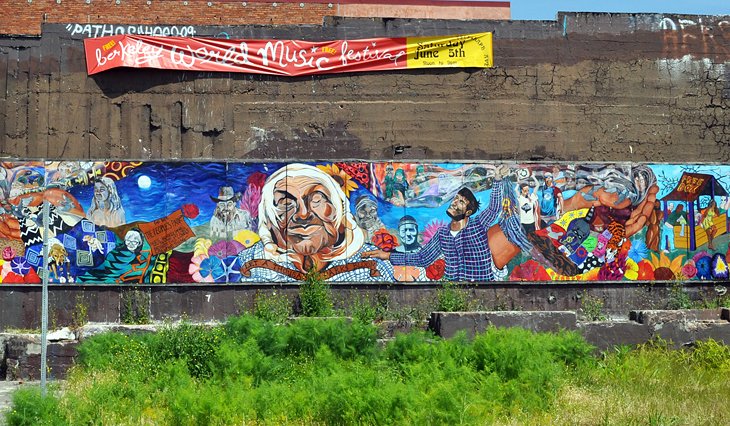 Just outside the U.C. Berkeley gates, Telegraph Avenue draws crowds of students who come to hang out, do some shopping, or get a quick bite to eat. With its quirky shops, Telegraph has retained some of the Bohemian vibe of the 1960s. Hints of Berkeley's colorful counterculture heyday can be seen in the vintage record stores and tie-dye-clad post-hippies wandering the avenue.
Most of all, Telegraph caters to starving students with affordable sandwich places, bagels, pizza by the slice, fast food, and casual order-at-the-counter restaurants. Bookshops and record stores are the other main reasons students and locals frequent Telegraph.
The legendary Amoeba Music and Rasputin Music vintage record stores and Moe's Books are Berkeley institutions. Telegraph Avenue also has hair salons, clothing stores, computer supply outlets, and other interesting specialty shops.
9. The Lawrence Hall of Science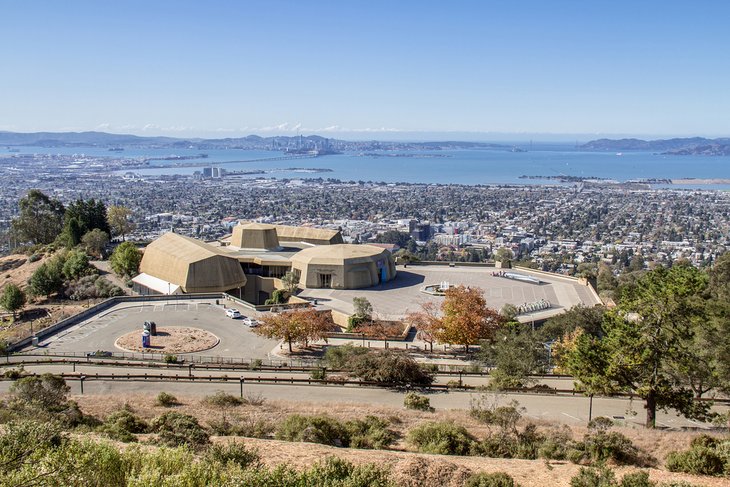 Above the main university campus, The Lawrence Hall of Science offers the public a chance to learn about science and have fun in the process. This world-renowned science center conducts research through U.C. Berkeley; however, the innovative kid-friendly exhibits are the main reason to visit.
Animal lovers will be delighted by the interactive exhibits in the Animal Discovery Zone. Visitors have a chance to observe the animals and learn about the habitats of more exotic animals.
In the Ingenuity Challenges lab, budding engineers can work with Cal Engineering students to build a prototype or solve an engineering challenge.
Little kids will enjoy the Young Explorers Area, special activities designed for kindergarten-age children and younger.
The Lawrence Planetarium features interactive programs with a superb digital projection system for a realistic impression of the constellations and our solar system including the planets and their moons.
To enjoy some of the best stargazing in the Bay Area, bring your own binoculars or telescope and head to Lawrence Hall's Plaza. In a clear night sky, this vantage point allows viewers to easily see the moon, planets, and galaxies far away in space, even with the city lights of San Francisco on the horizon.
Address: 1 Centennial Drive, Berkeley, California
Official site: www.lawrencehallofscience.org
10. Berkeley Art Museum and Pacific Film Archive (BAMPFA)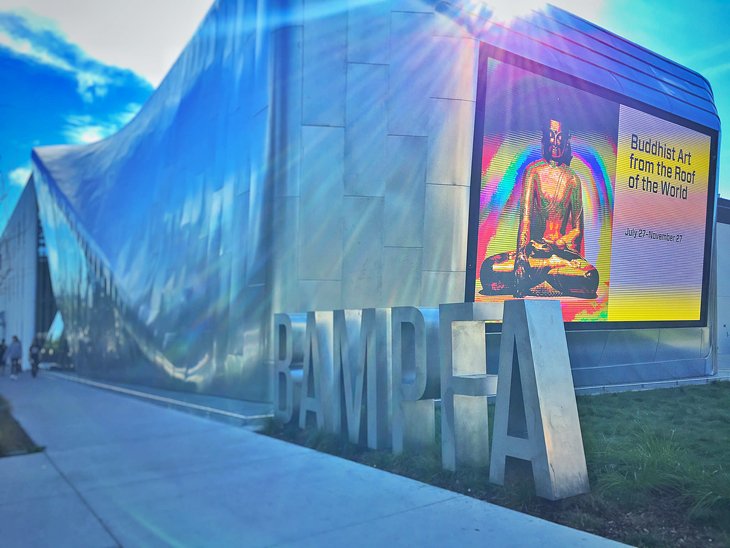 The Berkeley Art Museum and Pacific Film Archive (BAMPFA) is U.C. Berkeley's center for visual arts research, home to over 23,000 artworks and 17,500 videos and films. BAMPFA hosts performances, films, and lectures, and also presents temporary art exhibits.
BAMPFA has a Film Library & Study Center, which contains books on film history, movie magazines, and recorded interviews with filmmakers. The library is open Wednesday through Friday afternoons, by appointment.
Address: 2155 Center Street, Berkeley, California
Official site: https://bampfa.org
11. Culinary Adventure in the Gourmet Ghetto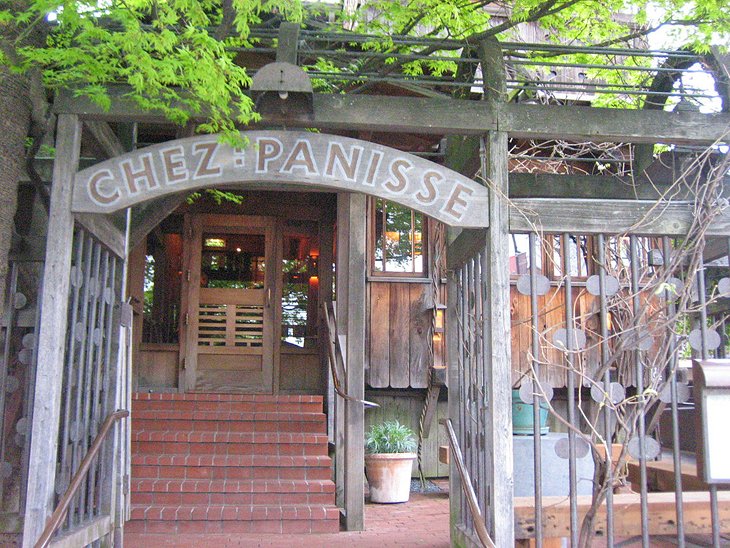 The opening of Alice Waters' neighborhood bistro called Chez Panisse in 1971 marked an essential moment in California culinary history. This charming little French bistro would forever change food culture in America.
While spending time in France after college, Waters discovered the French tradition of shopping at the neighborhood farmers' market. She was inspired by this "farm-to-table" concept when she opened Chez Panisse over 50 years ago. The restaurant sources organic ingredients from small local farms, ranches, fishers, gardeners, and foragers who support sustainable practices.
Many other restaurants in Berkeley were inspired by Chez Panisse, and the area along Shattuck Avenue and Vine Street in North Berkeley is known as the Gourmet Ghetto thanks to the influx of excellent restaurants.
Some favorites include Lo Coco's, an authentic Sicilian restaurant and pizzeria; Grégoire, a casual eatery, run by a French-trained chef, that is famous for its gourmet sandwiches and "cripsy potato puffs;" JotMahal Palace, which serves modern Indian cuisine; the Vanne Bistro at the SenS Hotel; Masse's Pastries, which sells exquisite European-style cakes and French macarons; and Saul's Restaurant & Delicatessen, a traditional Jewish deli that offers specialties such as pastrami sandwiches and matzo ball soup.
An essential destination for gourmands, the Gourmet Ghetto has a lively European ambience with its sidewalk cafés, small bakeries, shops selling fine foods, and colorful flower stands. Visitors will also find locally owned boutiques, such as artisan jewelry shops and clothing stores.
12. Adventure Playground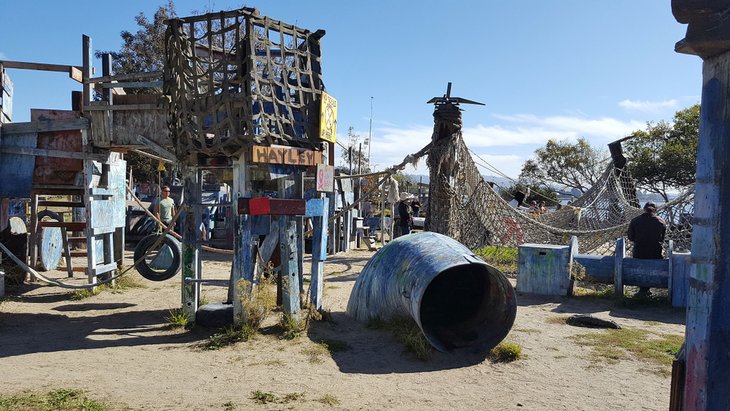 Adventure Playground is one of the most unique experiences your kids will ever have. It may take parents a few moments to adjust to the concept, however, since the play here is much more hands-on and interactive than anything you could imagine.
Inspired by an innovative European concept, children visiting Adventure Playground have the opportunity to create, build, and explore, contributing to the playground itself.
Indeed, a seven-year-old wielding a hammer and saw is a surprising sight at first, but just one look around will show the boundless creativity of the kids who have been here before.
Kids can design and work on new playground structures, build a smaller project of their own, paint or decorate existing structures, or simply play within the exciting landscape. Another favorite activity is the kid-sized zip line.
Safety is taken seriously here, so visitors should be sure to review the rules and dress appropriately, including wearing proper footwear. Parents are encouraged to be a part of the creative process with their children (kids under seven must be directly supervised by a parent at all times).
Address: 160 University Ave, Berkeley, California
13. César E. Chávez Park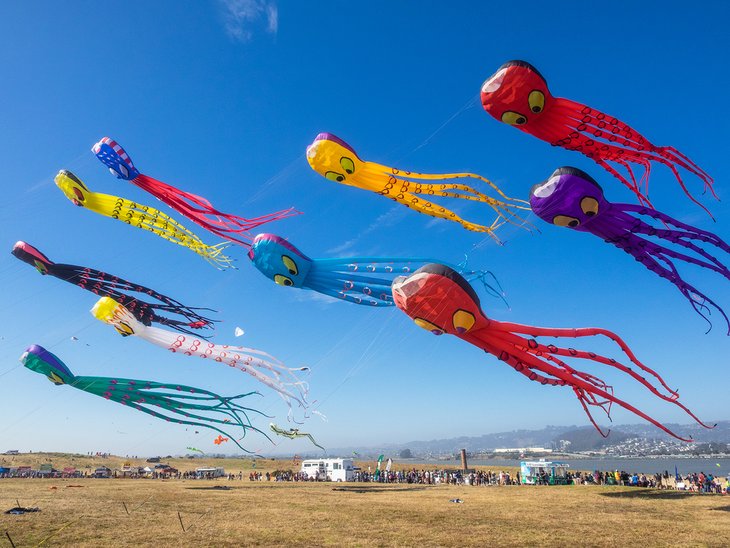 Next to the Berkeley Marina, this 90-acre waterfront park features spacious lawns, picnic areas, hiking trails, and breathtaking bay views. The vistas include the bay bridges, Alcatraz Island, and Angel Island.
César E. Chávez Park is a great place to take a scenic walk or fly a kite. The wheelchair-accessible Dorothy Stegmann Trail circles the park's 1.25-mile perimeter.
Every year in July, César E. Chávez Park hosts the Berkeley Kite Festival.
Address: 11 Spinnaker Way, Berkeley, California
14. Live Oak Park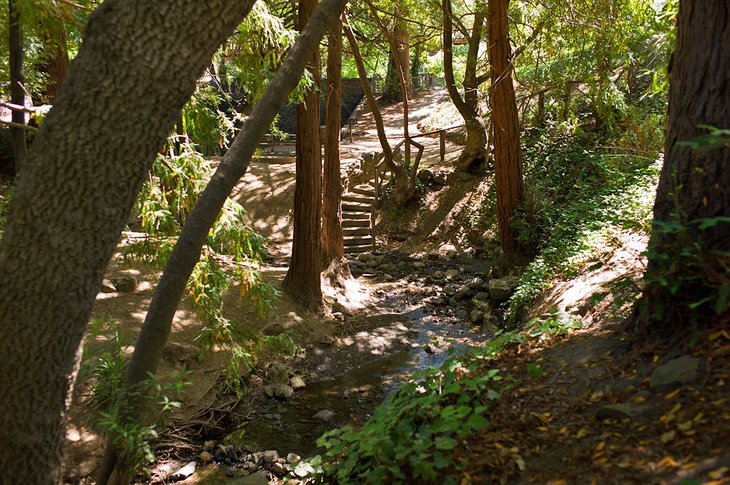 Right in downtown Berkeley just a short walk from the Gourmet Ghetto, Live Oak Park is a wonderful spot to relax and enjoy a picnic. Paved wheelchair-accessible paths wind through shady oak groves, ideal for taking a leisurely stroll.
The city of Berkeley purchased the land in 1914, and the park has preserved the natural environment alongside the babbling Codornices Creek. Visiting Live Oak Park gives tourists a chance to see magnificent live oak trees and other trees that are native to northern California.
Live Oak Park includes public restrooms, picnic areas with barbecues, tennis courts, basketball courts, a volleyball court, and a children's play area.
Address: 1301 Shattuck Avenue, Berkeley, California
Map of Attractions & Things to Do in Berkeley, CA
Berkeley, CA - Climate Chart
Average minimum and maximum temperatures for Berkeley, CA in °C
J
F
M
A
M
J
J
A
S
O
N
D

13

7

15

8

16

8

18

9

19

11

21

12

21

13

22

13

22

13

21

12

17

9

14

7

PlanetWare.com
Average monthly precipitation totals for Berkeley, CA in mm.

130

121

104

41

16

4

2

3

9

35

92

90
More Related Articles on PlanetWare.com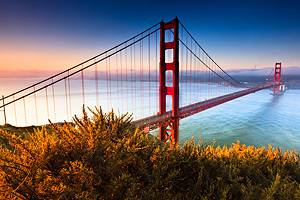 The Bay Area and San Francisco: The Bay Area is full of beautiful sights and things to do, home to top California attractions like the iconic Golden Gate Bridge. San Francisco is one of the state's most famous cities, with a wide range of tourist attractions and a hilly landscape that gives it a unique and distinct character.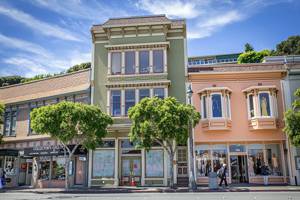 Day Trips: Berkeley is a favorite day trip from San Francisco, just a 20-minute drive on I-80 across the scenic Bay Bridge. Tourists looking for a slower pace can take the Golden Gate Bridge or a spectacular ferry ride across the bay to enjoy an afternoon in laid-back Sausalito, an idyllic seaside town in Marin County.