From Sacramento to Yosemite: 3 Best Ways to Get There
Several travel options are available for those looking to visit Yosemite National Park from Sacramento. Driving is one of the most common options, taking approximately three hours depending on traffic conditions. The driving distance from Sacramento to Yosemite is about 145 miles. Buses and trains are also available but take longer to arrive.
Yosemite tops the ranks as one of America's most beautiful national parks. And no matter the means of transportation, the supreme nature on display at Yosemite is worth the travel.
Park visitation tops out at over five million people most years, with the majority of people visiting during June, July, and August. Expect to encounter gaggles of other tourists throughout the summer season and the associated traffic.
Review the options and consider your plans to find the best way to get from Sacramento to Yosemite.
1. From Sacramento to Yosemite by Car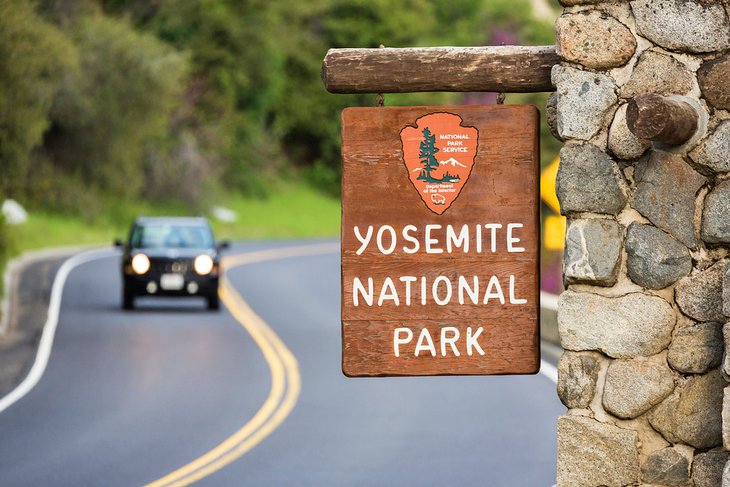 Having a car at Yosemite National Park makes getting around the expansive park easier. It's between a 140- and 175-mile drive to Yosemite from Sacramento, depending on the park entrance intended. All routes begin by heading south on Highway 99 out of Sacramento.
The quicker route veers off Highway 99 at Highway 4 near Stockton before connecting to Highway 120 near Copperopolis. Highway 120 then leads directly to the Big Oak Flat Entrance of the park, where the total drive takes approximately three hours.
Big Oak Flat is a worthwhile entrance to aim for. It's also one of the most popular entrances for anyone driving from the Bay Area, adding some significant congestion throughout the summer. But with old-growth sequoias greeting visitors within the first few miles, it's a spectacular place to visit. Big Oak also marks the beginning of Tioga Road – one of the most scenic summertime drives in the nation.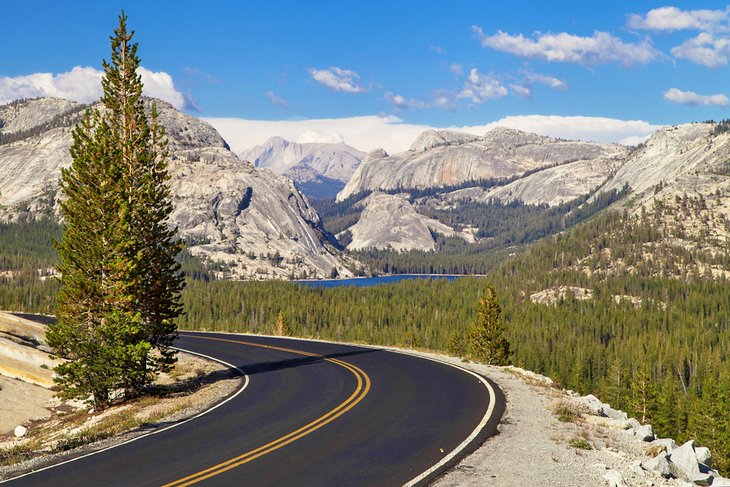 Arch Rock is the alternative entrance within driving distance from Sacramento. It's farther south on Highway 99, accessible with a turn-off onto Highway 140 from Merced. This drive takes a bit longer, averaging around 3.5 hours. It's a less-busy entrance than Big Oak Flat to the north but is still a popular thruway come summer.
The Arch Rock Entrance doesn't disappoint in showcasing Yosemite's natural beauty. The namesake caved entry greets visitors immediately upon entering the park. From here, the rest of the Yosemite Valley is accessible with a short drive.
Note that some of the roads through Yosemite National Park are seasonal and close in winter. This won't be a problem on this route but could affect your plans if you are carrying on to other destinations.
2. From Sacramento to Yosemite by Train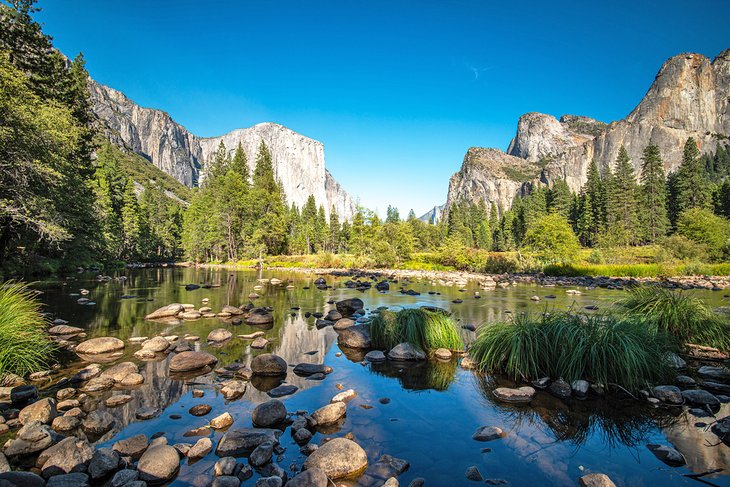 Overcrowded roadways in Yosemite National Park are a real issue in the summer. Congestion alone can add hours to a seemingly easy trip. For this reason, arriving at Yosemite via public transportation can save a lot of energy and daylight. One of the quickest and most popular means of public transport from Sacramento is by train.
Amtrak offers a popular trip to Yosemite National Park from Sacramento. It's a mixed-service route that includes a train ride and bus ride, both of which are booked through Amtrak. The journey starts by hopping on the San Joaquins Train in Sacramento before connecting with a bus ride in Merced.
Yosemite Area Regional Transportation System (YARTS) operates the bus ride from the Amtrak station in Merced to the park. The bus line makes a few stops along the way and turns around at the Yosemite Valley Visitor Center.
The total trip, including the train and bus ride, takes approximately six hours. Several trains depart Sacramento early to arrive at the park before noon.
3. From Sacramento to Yosemite by Bus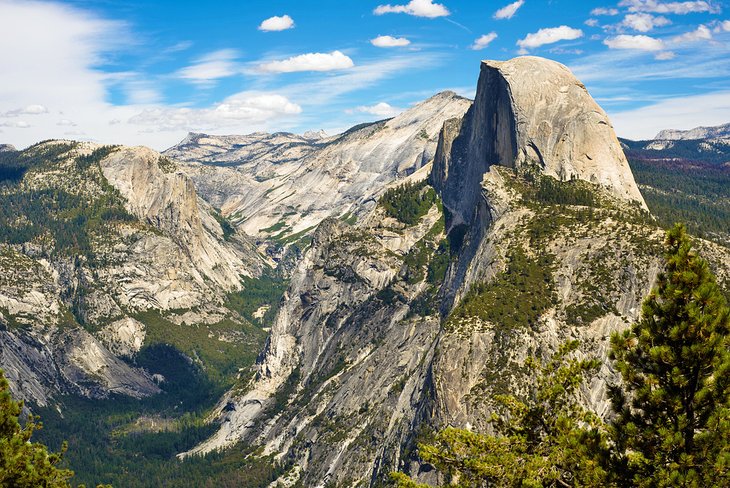 Reaching Yosemite National Park from Sacramento by bus runs a similar route as the Amtrak service. But instead of heading to the Amtrak station, head to the Greyhound station to catch a ride to Merced. From Merced, bus riders transfer to the Yellowstone Area Regional Transit System (YART) to catch a ride into Yosemite Valley. These two bus rides must be booked separately.
This Greyhound bus route is the most affordable travel option but adds considerable time to the journey. The morning route leaving Sacramento at 9:10am. takes over five hours to reach Merced. And with the three-hour ride on a YART bus, the entire journey takes approximately nine hours.
Greyhound offers faster routes in the afternoon and evening for those with more flexible schedules. The bus departing Sacramento at 2:05pm, for example, takes just over three hours, with a 5:10pm arrival in Merced. From there, spend the night in Merced and catch an early YARTS bus the next day.