12 Top-Rated Attractions & Things to Do in Santa Rosa, CA
We may earn a commission from affiliate links ()
Sixty miles north of San Francisco, Santa Rosa is the largest city within Sonoma County and a popular destination of the North Bay. Within this lush region of Northern California, activities like boutique shopping, landscape exploring, and enjoying the agricultural splendor of the region are popular things to do, as is spotting giraffes and rhinos at the city's Safari West. Other Santa Rosa attractions include state parks, historic homes, stately gardens, and public squares.
Attracting famous visitors and long-term residents like Charles M. "Sparky" Schulz and Jack London, Santa Rosa offers tourists the opportunity to explore the legacy of these two men with attractions and statues all around town. The Charles M. Schulz Museum has a Peanuts-filled campus with family-friendly activities and the Jack London State Historic Site encompasses the once-working ranch and home of the famous writer.
A great place to start exploring Santa Rosa is the Old Courthouse Square, where numerous city events take place throughout the year. Adjacent to Old Courthouse Square in the heart of downtown, Fourth Street is lined with local shops, restaurants, and things to do at night. South of Old Courthouse Square, the Luther Burbank Home and Gardens allows the public to explore the estate of another famous Santa Rosa resident.
For ideas on how to spend your time, see our list of the top attractions and things to do in Santa Rosa, California.
Note: Some businesses may be temporarily closed due to recent global health and safety issues.
1. Old Courthouse Square & Downtown Santa Rosa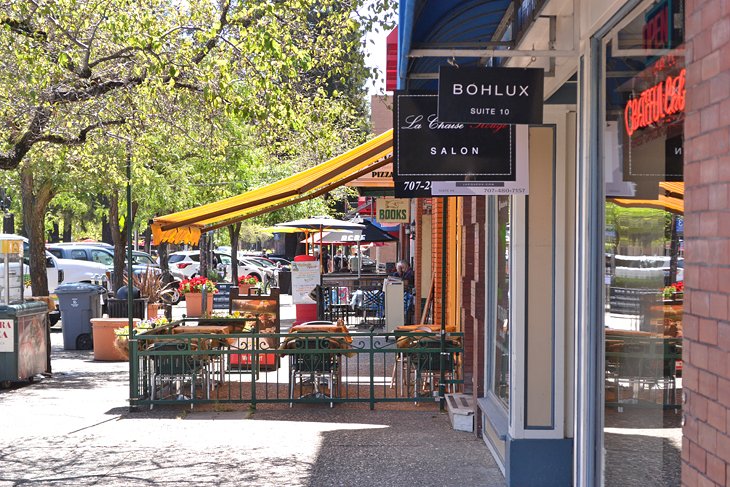 The central plaza in downtown Santa Rosa, Old Courthouse Square is a recently renovated gathering space that is home to a wide range of events. A Wednesday Night Market at Old Courthouse Square features live music and a variety of vendors selling produce and homemade goods. Family Movie Nights also take place at the square, as well as community yoga, music festivals, and numerous cultural celebrations.
The rest of downtown stems from Old Courthouse Square, including the adjacent Fourth Street, lined with local restaurants and shops, which are popular for perusing Sonoma County fashion styles, as well as unique locally made housewares. Bibliophiles on Fourth Street will find special interest at the family-owned Treehorn Books. Just south of Old Courthouse Square, the sprawling estate and gardens of world-renowned horticulturist, Luther Burbank, is now a National Historic Landmark for the public to enjoy.
Other downtown attractions include the Museum of Sonoma County and a large multiplex movie theater. On the western side of downtown, Railroad Square Historic District is considered the original downtown Santa Rosa, and today features gourmet restaurants, trendy shops, and other downtown things to do within century-old buildings. Tourists from San Rafael can reach Railroad Square and downtown Santa Rosa with a newly instated passenger line.
2. Charles M. Schulz Museum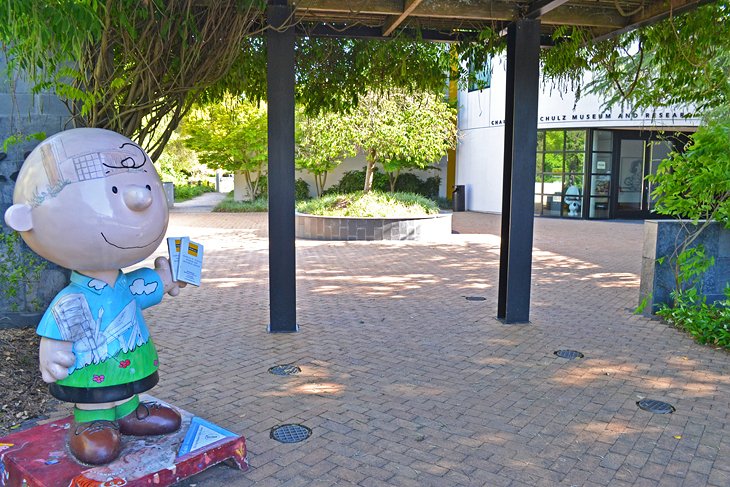 Dedicated to the life and artwork of Charles M. "Sparky" Schulz, this non-profit museum and research center is centered around the 50-year legacy of the Peanuts comic strip. Thousands of artifacts, including photographs, letters, and tribute art comprise the museum's collection, as well as a vast number of comics and memorabilia. Countless comic strips at the museum are known to make visitors laugh out loud as they peruse the halls.
Charles M. Schulz created the Peanuts comic strip for over 40 years in Santa Rosa, an act proudly celebrated at the museum and throughout the city. Permanent exhibits at the museum include a recreated Schulz Studio, an outdoor Snoopy Labyrinth, and numerous sculptures throughout the grounds. Other Peanuts sculptures and cultural nods can be found throughout Santa Rosa, most notably at Depot Park within Historic Railroad Square.
The Schulz Campus encompasses other facilities, including a Museum Theater, the Warm Puppy Café, and a Research Center to study the life of the famous cartoonist. Across the street from the museum, Snoopy's Home Ice, also known as the Redwood Ice Arena, offers public skating, recreational hockey, and a refreshing thing to do in the heat of summer. For more family entertainment, the Sonoma County Children's Museum is next door to the Charles M. Schulz Museum.
Address: 2301 Hardies Lane, Santa Rosa, California
Official site: https://schulzmuseum.org/
3. Safari West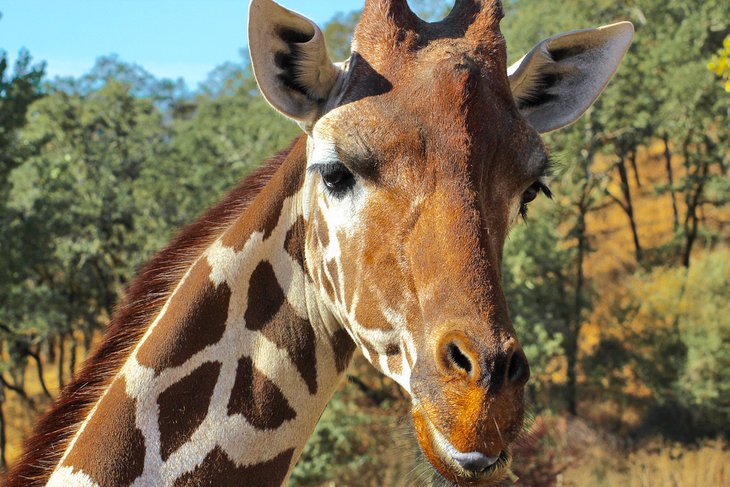 A 10-minute drive north of downtown Santa Rosa, this non-profit institute offers a unique opportunity to go on an African safari. Across 400 acres, Safari West features a wide range of animals to encounter on a safari tour including giraffes, antelopes, and a rhinoceros. Alongside daily safari tours used to inspire wildlife advocacy, Safari West also offers luxurious tent cabins with private bathrooms and hardwood floors to spend the night-many with views of the resident wildlife.
Private adventures can be arranged prior to visiting Safari West, as well as special animal encounters, including a meet-and-greet with a cheetah or rhinoceros. Numerous programs and events take place at Safari West including photography workshops, children's discovery camps, and a Conservation Dinner Series. Other on-site dining opportunities include the fares of the Savannah Café, featuring aromatic entrées cooked over a wood-fire grill.
Address: 3115 Porter Creek Road, Santa Rosa, California
Official site: https://www.safariwest.com/
4. Luther Burbank Home and Gardens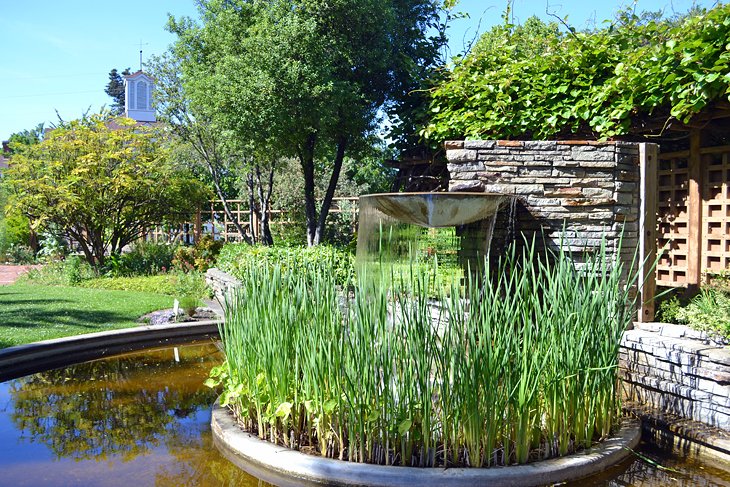 A few blocks south of Old Courthouse Square, this urban garden and once-home of pioneering horticulturalist, Luther Burbank, is now a national historic landmark open to the public. The intricate gardens of the home offer a free, fun thing to do seven days a week, including a unique cactus garden and Burbank's historic greenhouse. Guided tours of the Luther Burbank home take place Tuesday through Saturday, with more information and relics on display at the on-site Carriage House Museum.
Address: 204 Santa Rosa Avenue, Santa Rosa, California
Official site: http://www.lutherburbank.org/
5. Spring Lake Regional Park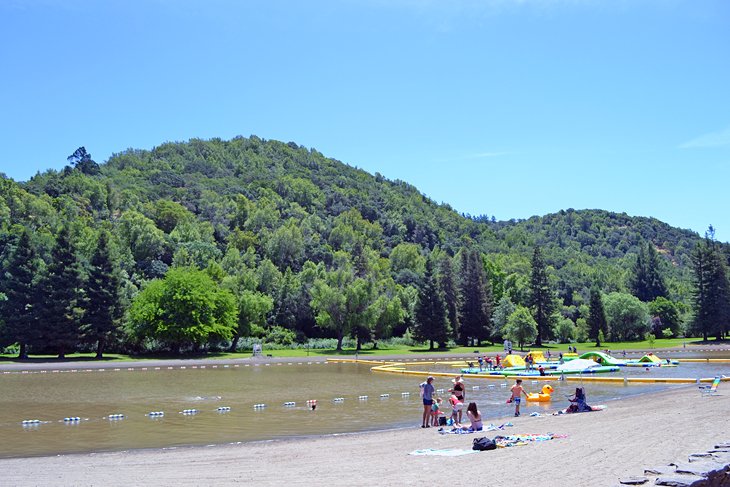 Adjacent to Trione-Annadel State Park, east of downtown, this regional park offers a slew of warm-weather things to do. Centered around a 72-acre reservoir, boating and swimming are both popular activities at Spring Lake. The seasonal swimming lagoon features an inflatable obstacle course and lifeguards on duty. A year-round boat ramp allows motor and paddle boats to access the water, and a concessionaire at the park features boat rentals by the hour.
With ten miles of trails on all sides of the water, Spring Lake Regional Park is also popular for land-based activities. For fun overnight experiences, a 31-site campground at Spring Lake accommodates tents and RVs. Camping cabins are also available to rent. Connected by trail to Spring Lake Regional Park, the neighboring Howarth City Park is known as the "jewel" of Santa Rosa and features tennis courts, picnic tables, and a miniature train ride.
Address: 5585 Newanga Avenue, Santa Rosa, California
Official site: http://parks.sonomacounty.ca.gov/Visit/Spring-Lake-Regional-Park/
6. Railroad Square Historic District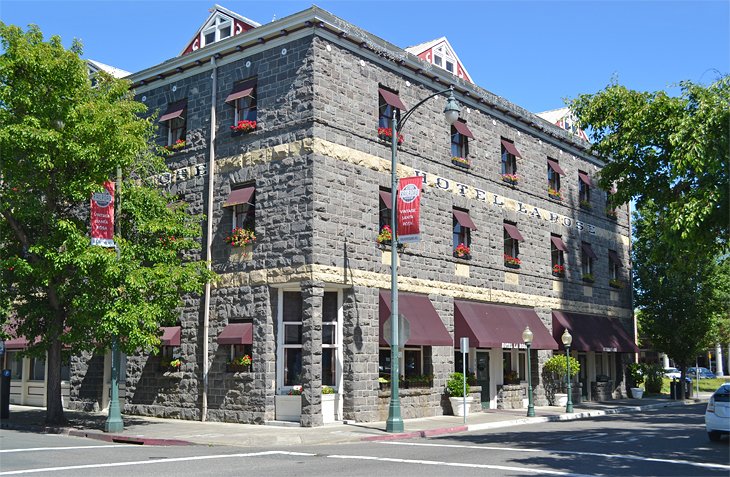 The westside of downtown Santa Rosa, this "Old Town" district features shopping, dining, and downtown hotels with historic appeal. Centered around the 1904 Depot and Depot Park, numerous boutique shops and local restaurants can be found within the turn-of-the-century stone buildings of the neighborhood. A Peanuts statue celebrating the work of Charles M."Sparky" Schulz now stands outside the Depot, commemorating the four decades the famous cartoonist lived in Santa Rosa.
A passenger line now takes tourists from the neighboring city of San Rafael to the Railroad Square Depot for a fun afternoon or overnight getaway. The Santa Rosa Creek Trail runs adjacent to the historic district, and for some nightlife, the 6th Street Playhouse features regional productions and evening shows on two different stages. For historic accommodations next to the Depot, Hotel La Rose provides a luxurious overnight experience in a century-old building.
Address: 9 Fourth Street, Santa Rosa, California
Official site: https://www.railroadsquare.net/
7. Trione-Annadel State Park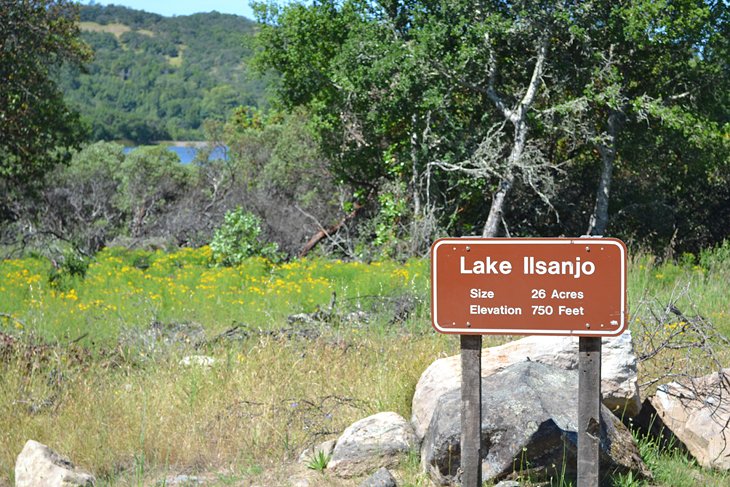 With over 40 miles of multi-use trails lacing the rolling topography of Trione-Annadel State Park, this expansive public space east of Santa Rosa is a favorite for hikers, mountain bikers, and horse riders. Other popular things to do at this day-use state park include picnicking at trailside tables, enjoying wildflowers come spring, and fishing for bass and bluegill in the man-made Lake Ilsanjo. Camping and other water activities can be found in the neighboring Spring Lake Regional Park.
Address: 6201 Channel Drive, Santa Rosa, California
Official site: https://www.parks.ca.gov/?page_id=480
8. Museum of Sonoma County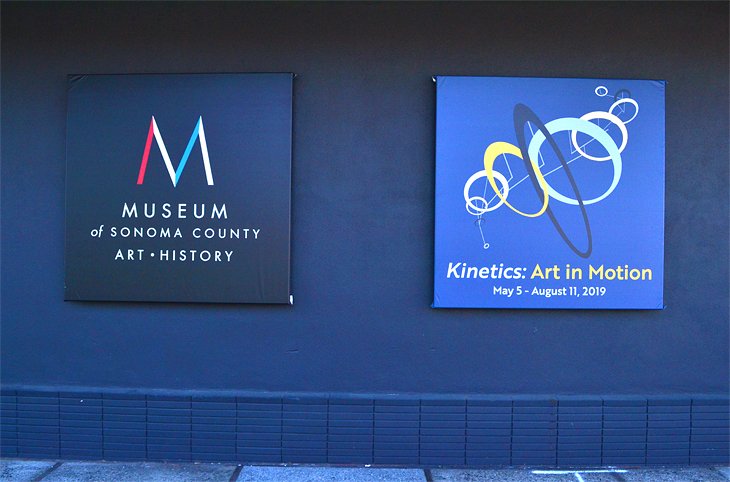 In downtown Santa Rosa, this non-profit museum highlights the culture and history of the surrounding county. Featuring regularly rotating displays by regional artists, the permanent collection of the museum includes historic photographs, 19th-century paintings, and numerous sculptures, many of which can be seen in the outdoor Sculpture Garden. New in 2017, The Fire Project at the museum aims to commemorate the wildfires that significantly affected the area that same year.
Address: 425 7th Street, Santa Rosa, California
Official site: https://museumsc.org
9. Sugarloaf Ridge State Park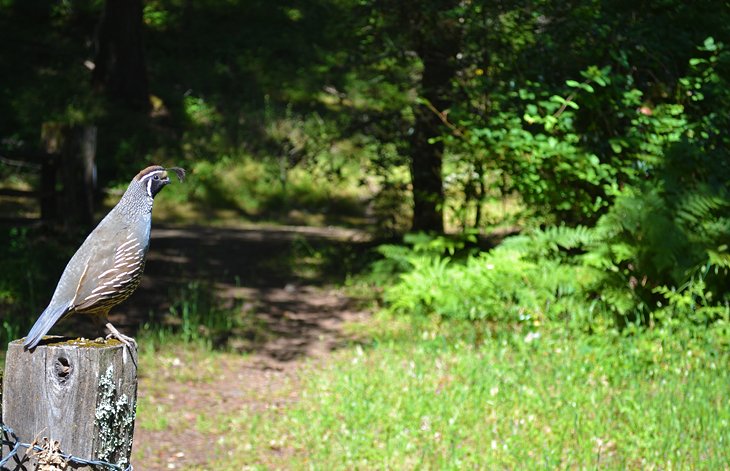 Within the Mayacamas Mountains east of Santa Rosa, Sugarloaf Ridge encompasses over 4,000 acres of outdoor things to do. Thirty miles of hiking trails navigate the varied forests of the park, including a towering redwood grove next to Sonoma Creek. A short hiking trail to a waterfall on Sonoma Creek is popular within the park, as is the Vista Trail leading to the summit of Bald Mountain, where the Golden Gate Bridge can be seen on clear days.
Accommodating tents and trailers up to 24 feet, the Sugarloaf State Park Campground has over 40 sites available. Mountain biking is a popular activity at the state park, as is star gazing at the dedicated-to-the-public Robert Ferguson Observatory featuring a 40-inch telescope. The neighboring Hood Mountain Regional Park has even more Mayacamas Mountains to explore and a point of access to the stunningly beautiful but less visited McCormick Addition of Sugarloaf Ridge State Park.
Address: 2605 Adobe Canyon Road, Kenwood, California
Official site: https://www.parks.ca.gov/?page_id=481
10. Luther Burbank Center for the Arts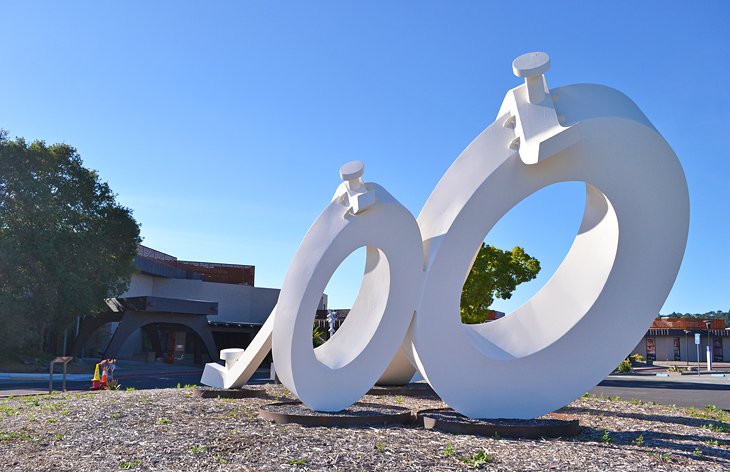 A premier art and event space in the North Bay, the Luther Burbank Center for the Arts has cultivated a near-40-year reputation for quality community engagement. Featuring school performances, adult education programs, and a wide collection of contemporary art, this non-profit facility is best known for the talent they bring to their stage. Featuring big names and regional productions in theater, dance, music, and comedy, the Art Center's 2,000-seat Ruth Finley Person Theater routinely puts on a good show.
Address: 50 Mark West Springs Road, Santa Rosa, California
Official site: https://lutherburbankcenter.org/
11. Pacific Coast Air Museum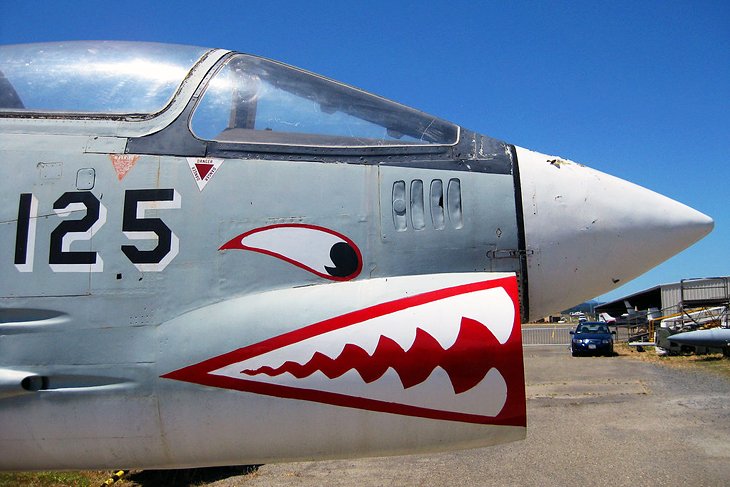 At the Sonoma County Airport, the Pacific Coast Air Museum displays authentic airplanes within a historic hangar and five-acre field. Featuring over 30 planes and cockpits, including fighter jets, reconnaissance planes, and military helicopters, the museum allows visitors to touch, feel, and inspect these well-preserved aircrafts. During Open Cockpit Weekends, visitors can hop in the pilot seat to see how it feels. Other special events at the Pacific Coast Air Museum include air show flyovers and the annual Wheels & Wings Car Show.
Address: One Air Museum Way, Santa Rosa, California
Official site: https://pacificcoastairmuseum.org/
12. Jack London State Historic Park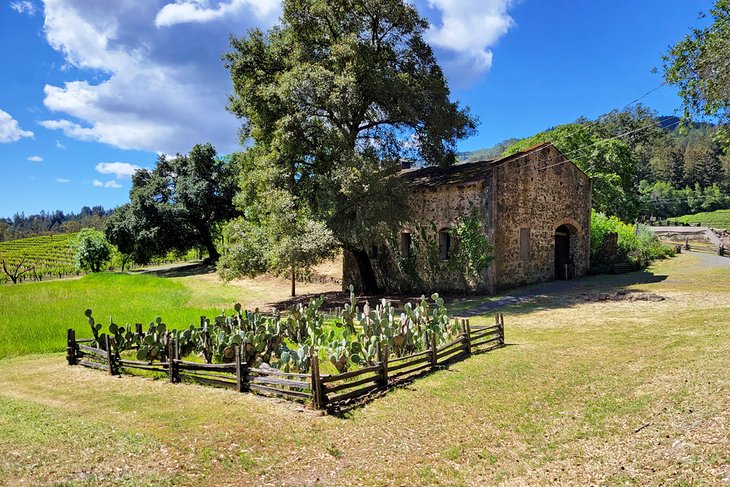 A 30-minute drive southeast of the city, this popular historic park is the location of Jack London's once thriving ranch and homestead-as well as the gravesite of the famous author. Best known for titles such as Call of the Wild and White Fang, London was enamored with Sonoma Valley, sometimes referred to as the Valley of the Moon. After achieving legendary success in the early 20th century, London began building his dream "Wolf House" residence and fully operational Beauty Ranch.
Visitors today can learn more about the legacy of the popular author, as well as tour his beautiful estate, including the ruins of Wolf House, which nearly burned to the ground in a 1913 fire. Historical hiking paths span the estate, as well as extended hiking trails that explore the 1,400 acres of property. Numerous individual and group picnic sites are also spread throughout the beautiful parkland.
Address: 2400 London Ranch Road, Glen Ellen, California
Official site: https://jacklondonpark.com/
Where to Stay in Santa Rosa, California for Sightseeing
Luxury Hotels:
On 92 fertile acres in Sonoma County, Vintners

Resort

offers one of the most luxurious stays in Northern California. A beautiful landscaping of gardens and decorative fountains encompass much of the property, offering several places to relax and explore and enjoy the nice weather. Outside of the manicured grounds, the rooms and common indoor spaces also exude a special kind of comfort. The property offers rooms and suites with artful decorations and walk-out patios or balconies. Some rooms also come with electric fireplaces.
Mid-Range Hotels:
Budget Hotels:
For one of the best deals in town, North Bay

Inn

offers clean and comfortable rooms at an affordable rate. It's less than a five-mile drive north of downtown on Mendocino Avenue. The property features 20 rooms split between queen and king bed accommodations. Every room has air-conditioning, cable TV, and coffee makers. Other complimentary amenities include parking and internet access.
South of downtown, Americas Best Value Inn - Santa

Rosa

is another popular spot for budget travelers. Alongside simple and clean rooms with king or queen beds, the overnight rate is one of the best in town. Internet access, cable TV, and a dedicated work desk come with every spacious room. Other complimentary amenities that add to the value include a grab-and-go breakfast and on-site parking. Several fast-food restaurants are also within walking distance.
South of downtown near Taylor Mountain Regional Park, Country Inn Santa

Rosa

also offers an affordable rate for a clean and convenient stay. The rooms are spacious and lightly decorated, and each are equipped with coffee makers, cable TVs, and refrigerators. The rooms also feature free internet access and air-conditioning. The hotel's outdoor pool is a fun place to burn off some energy between travel or soak in the sunny weather. Free parking is also available.
More Related Articles on PlanetWare.com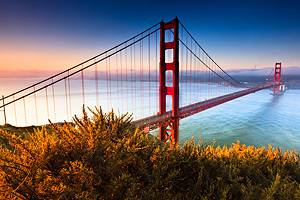 Exploring San Francisco: Sixty miles south of Santa Rosa, San Francisco is the cultural capital of the Bay Area, with plenty of things to see and do for the whole family. For those traveling to San Francisco with children, our guide to San Francisco with kids helps plan a vacation everyone will enjoy. For the challenging logistic of where to stay in the Golden Gate City, we've researched the best hotels in San Francisco and categorized them to fit every type of travel.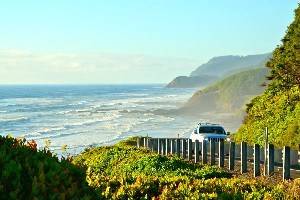 California Road Trip: Some of the best places to visit in California include national parks, surf cities, and redwood forests. A great way to link together numerous California attractions, many of the best West Coast road trips cruise through California and the rest of the Western United States. For more unique attractions to add to the itinerary, our guide to California Off-the-Beaten-Path highlights some of the less popular, but equally stunning things to do in California.