15 Top-Rated Things to Do in Santa Rosa, CA
We may earn a commission from affiliate links ()
Santa Rosa is 60 miles north of San Francisco in Northern California. It's the largest city within Sonoma County and a popular destination in the North Bay. Within this lush city, activities like boutique shopping, exploring the outdoors, and enjoying the agricultural splendor of the region are popular things to do.
Other Santa Rosa attractions include state parks, historic homes, stately gardens, public squares, and unique activities like spotting giraffes and rhinos at the city's Safari West. The region also has a history of attracting famous visitors and long-term residents – Charles M. "Sparky" Schulz and Jack London just to name a few, and Santa Rosa offers tourists the opportunity to explore the legacy of these two men with attractions and statues all around town.
A great place to visit first in Santa Rosa is the Old Courthouse Square, where numerous city events take place throughout the year. Adjacent to Old Courthouse Square in the heart of downtown, Fourth Street is lined with local shops, restaurants, and things to do at night. And south of Old Courthouse Square, the Luther Burbank Home and Gardens allows the public to explore the estate of another famous Santa Rosa resident.
For ideas on how to spend your time, see our list of the top attractions and things to do in Santa Rosa, California.
1. Safari West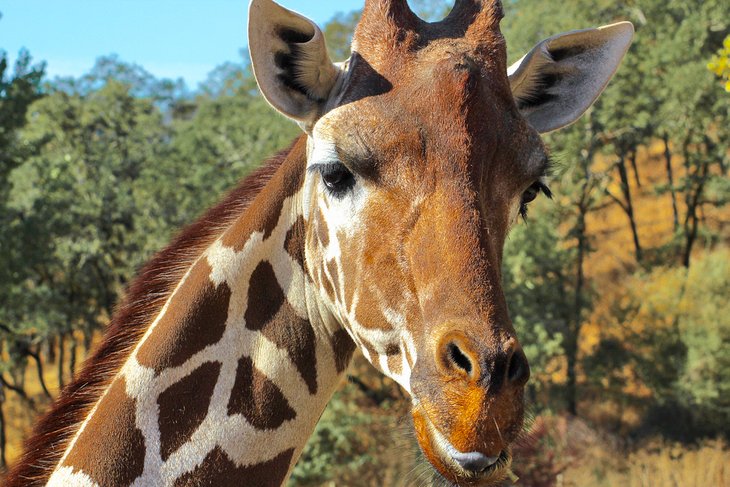 This non-profit institute is a 10-minute drive north of downtown Santa Rosa and offers a unique opportunity to go on an African safari. Safari West encompasses approximately 400 acres and features a wide range of animals to encounter, including giraffes, antelopes, and a rhinoceros.
Alongside daily safari tours used to inspire wildlife advocacy, Safari West also offers luxurious tent cabins with private bathrooms and hardwood floors to spend the night. Many of these accommodations have a view of the resident wildlife.
Private adventures can be arranged prior to visiting Safari West, as well as special animal encounters, including a meet-and-greet with a cheetah or rhinoceros.
2. Old Courthouse Square & Downtown Santa Rosa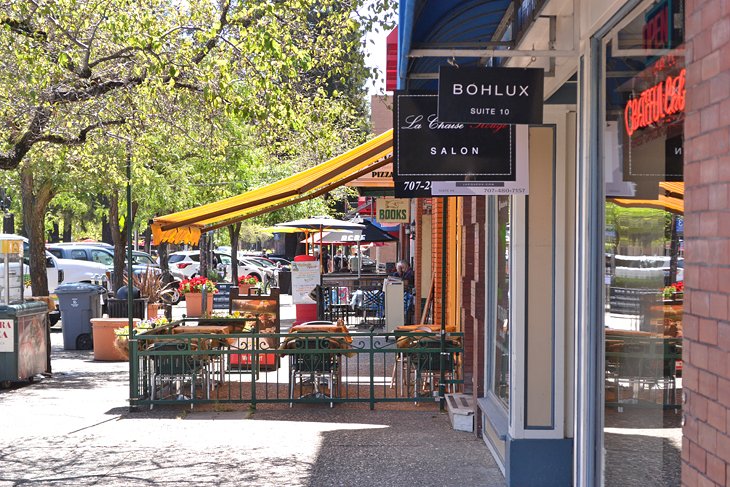 Old Courthouse Square is the central plaza in downtown Santa Rosa and is a recently renovated gathering space that is home to a wide range of events. A Wednesday Night Market at Old Courthouse Square features live music and a variety of vendors selling produce and homemade goods. Family Movie Nights also take place at the square, as well as community yoga, music festivals, and numerous cultural celebrations.
The rest of downtown stems from Old Courthouse Square, including the adjacent Fourth Street, lined with local restaurants and shops. This area of town is popular for perusing Sonoma County fashion styles, as well as unique locally made housewares, and bibliophiles on Fourth Street will find special interest in the family-owned Treehorn Books.
Just south of Old Courthouse Square, the sprawling estate and gardens of world-renowned horticulturist, Luther Burbank, is now a National Historic Landmark for the public to enjoy. Other downtown attractions include the Museum of Sonoma County and a large multiplex movie theater.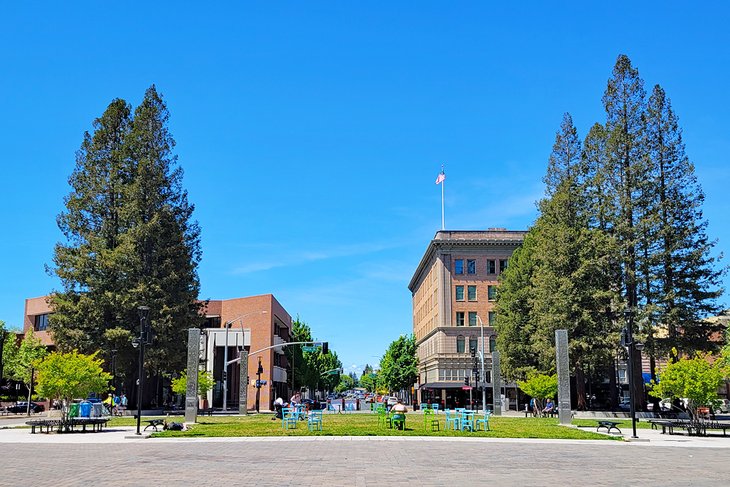 On the western side of downtown, Railroad Square Historic District is considered the original downtown Santa Rosa, and today features gourmet restaurants, trendy shops, and other downtown things to do within century-old buildings. Tourists from San Rafael can reach Railroad Square and downtown Santa Rosa with a newly instated passenger line.
3. Charles M. Schulz Museum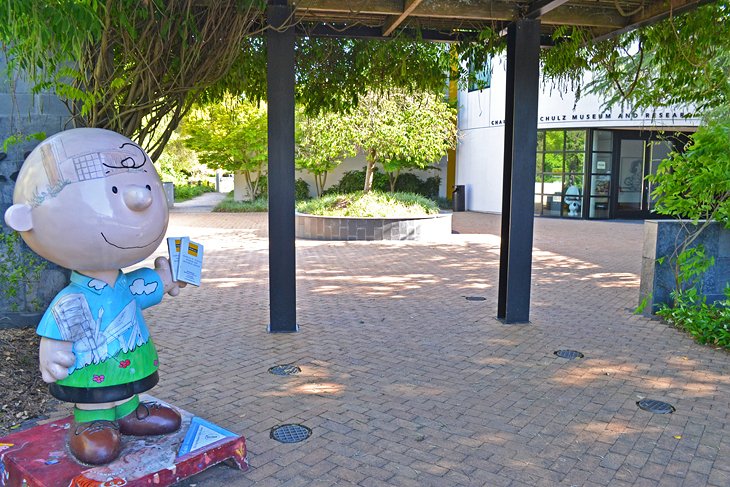 Dedicated to the life and artwork of Charles M. "Sparky" Schulz, this non-profit museum and research center is centered around the 50-year legacy of the Peanuts comic strip. Thousands of artifacts, including photographs, letters, and tribute art comprise the museum's collection, as well as a vast number of comics and memorabilia. Countless comic strips at the museum are known to make visitors laugh out loud as they peruse the halls.
Charles M. Schulz created the Peanuts comic strip for over 40 years in Santa Rosa, an act proudly celebrated at the museum and throughout the city. Permanent exhibits at the museum include a recreated Schulz Studio, an outdoor Snoopy Labyrinth, and numerous sculptures throughout the grounds. Other Peanuts sculptures and cultural nods are found throughout Santa Rosa, most notably at Depot Park within Historic Railroad Square.
The Schulz Campus encompasses other facilities, including a Museum Theater, the Warm Puppy Café, and a Research Center to study the life of the famous cartoonist.
4. Spring Lake Regional Park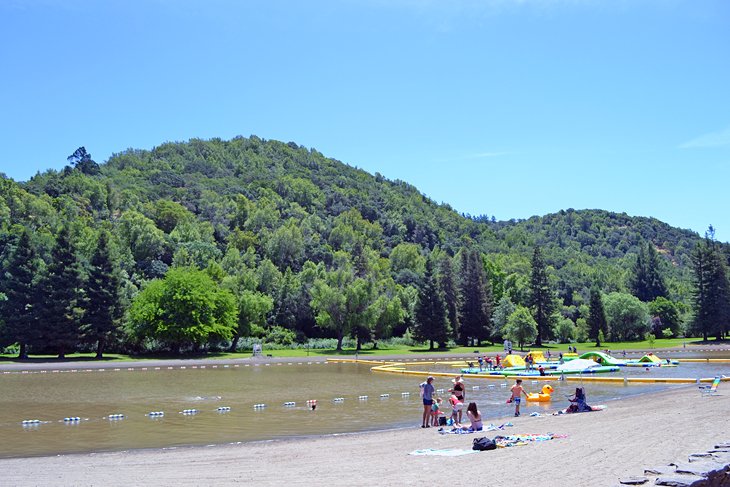 This regional park is next to Trione-Annadel State Park, east of downtown. It's centered around a 72-acre reservoir and offers a slew of warm-weather things to do.
Boating and swimming are both popular activities at Spring Lake, and this seasonal swimming lagoon features an inflatable obstacle course and lifeguards on duty. A year-round boat ramp allows motor and paddle boats to access the water, and a concessionaire at the park features boat rentals by the hour.
5. Luther Burbank Home and Gardens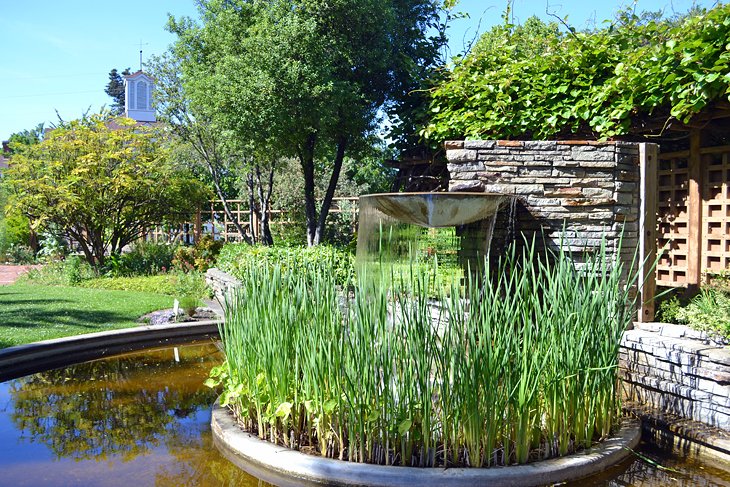 A few blocks south of Old Courthouse Square, this urban garden and once-home of pioneering horticulturalist, Luther Burbank, is now a national historic landmark open to the public.
6. Railroad Square Historic District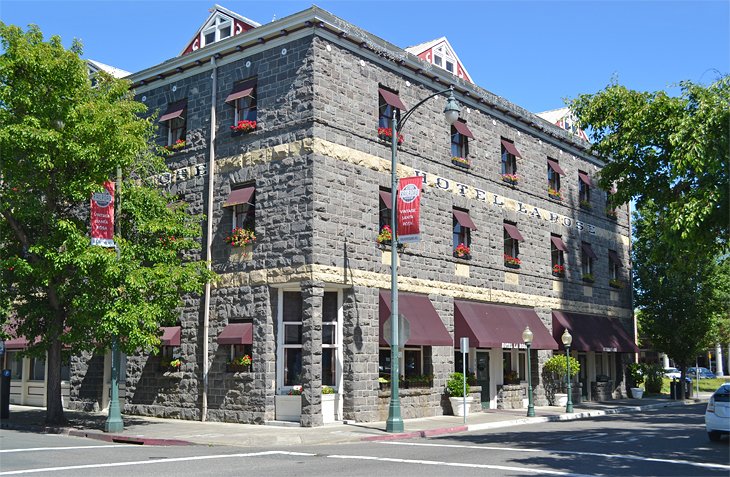 This "Old Town" district is on the westside of downtown Santa Rosa and features shopping, dining, and downtown hotels with historic appeal. Centered around the 1904 Depot and Depot Park, numerous boutique shops and local restaurants are found within the turn-of-the-century stone buildings of the neighborhood.
An iconic Peanuts statue celebrating the work of Charles M."Sparky" Schulz now stands outside the Depot, commemorating the four decades the famous cartoonist lived in Santa Rosa. Nearby, a passenger line departing from Railroad Square takes tourists to the neighboring city of San Rafael for a fun afternoon or overnight getaway (or vice versa).
7. Howarth Park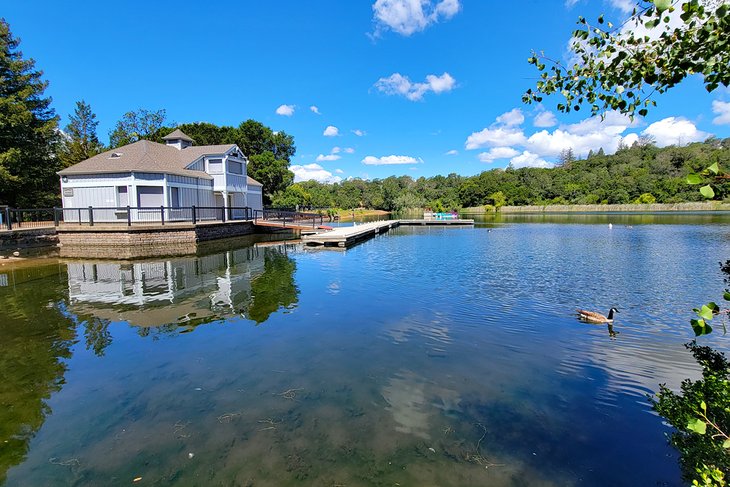 Howarth is a popular family park on the east side of town. It's known as the "jewel" of Santa Rosa and encompasses over 150 acres, including the 25-acre Lake Ralphine.
Popular water activities on Lake Ralphine include boat rentals, boating lessons, wildlife spotting, and fishing. Anglers often aim for bluegill, trout, catfish, or bass.
Other park amenities include plenty of picnic space and unique playground equipment that is a big hit with smaller kids. Howarth Park also has tennis courts, a softball field, and an amusement area with rides like a carousel and a miniature train ride.
Howarth is also the place to go hiking, with several paved and non-paved trails throughout.
8. Explore the Sonoma Coast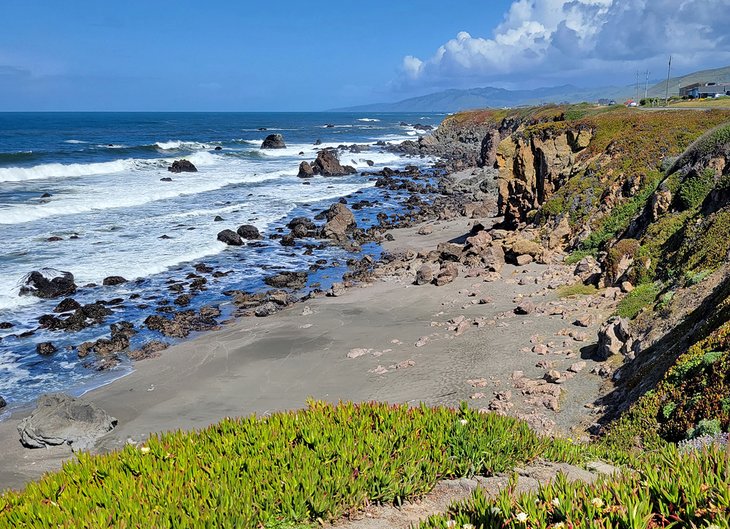 The Sonoma Coast is world-famous for its stunning beach scenes and illustrious coastal landscapes. Tourists and residents in Santa Rosa reach this idyllic beach scene in less than an hour's drive. This proximity makes for easy day trips from Santa Rosa to one of the most beautiful stretches of coastline in the county.
Sonoma Coast State Park protects much of the iconic beach scenery. This 17-mile linear state park stretches north from Bodega Bay up to and through the small community of Jenner. Several notable pull-offs line the route, including places like Bodega Dunes and Mammoth Rocks. Several postcard beaches also punctuate this coastal span.
Two main routes access the Sonoma Coast from Santa Rosa. From the center of town, visitors can head on the Bodega Highway to reach Bodega Bay and the south end of the park. Alternatively, Highway 116 departs from the northside of town and heads toward Jenner and the north end of the state park.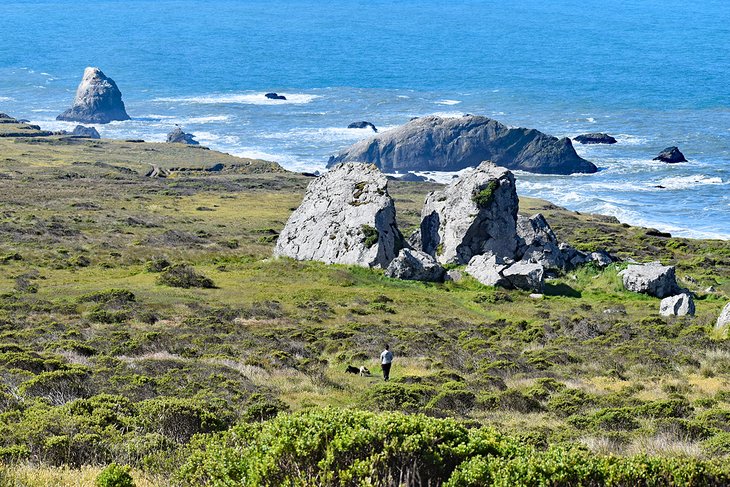 9. Museum of Sonoma County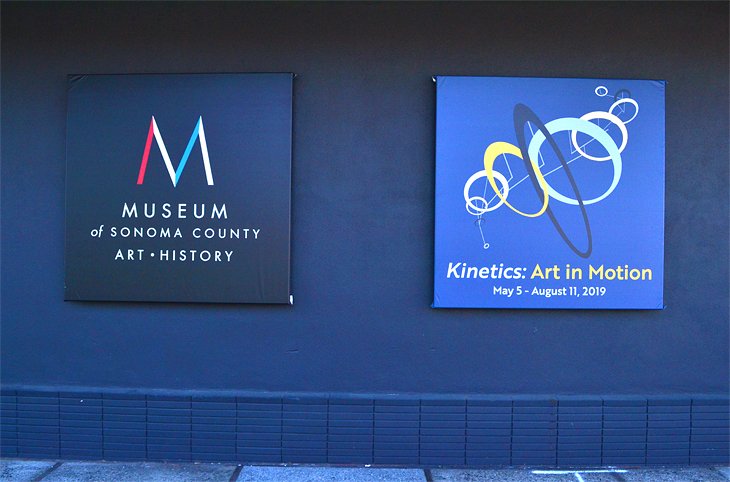 10. Sugarloaf Ridge State Park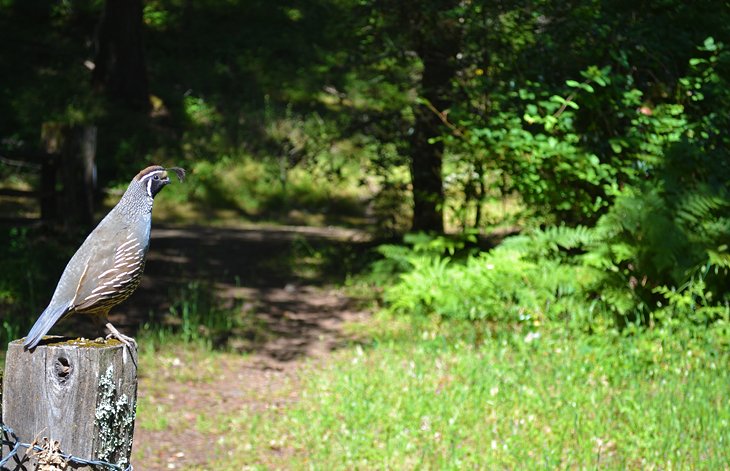 Sugarloaf Ridge encompasses over 4,000 acres of outdoor things to do within the Mayacamas Mountains east of Santa Rosa. It's a short drive from Santa Rosa, but the state park delivers supreme nature alongside every trail. And if you're visiting in the spring, expect a bouquet of wildflowers to appreciate along the way.
Thirty miles of hiking trails navigate the varied forests of the park, including a towering redwood grove next to Sonoma Creek. A short hiking trail to a waterfall on Sonoma Creek is popular within the park, as is the Vista Trail leading to the summit of Bald Mountain, where the Golden Gate Bridge is seen on clear days.
The Sugarloaf State Park Campground has over 40 sites available, catering to tents and trailers up to 24 feet long. Mountain biking is a popular activity at the state park, as is star gazing at the dedicated-to-the-public Robert Ferguson Observatory featuring a 40-inch telescope.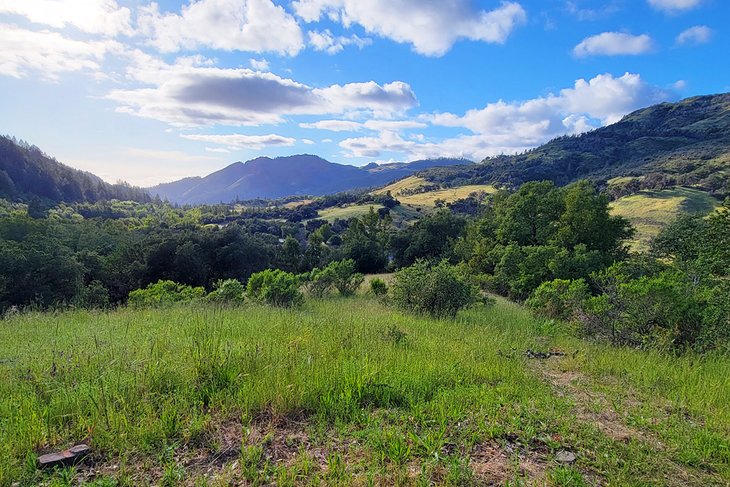 11. Jack London State Historic Park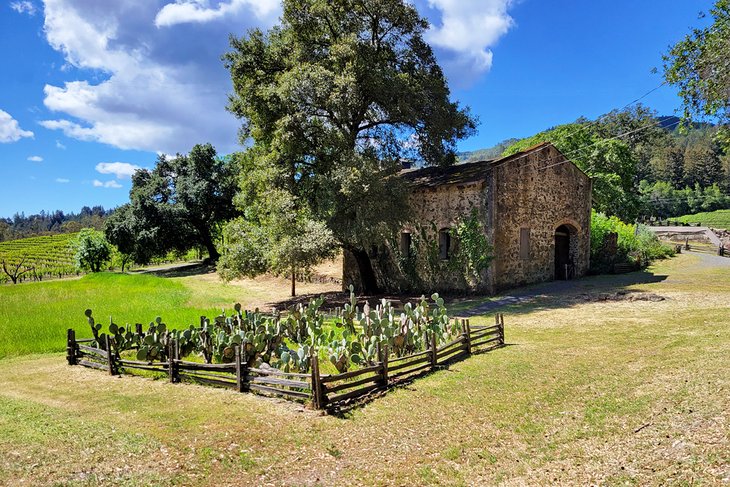 This popular historic park is a 30-minute drive southeast of the city. It's the location of Jack London's once thriving ranch and homestead-as well as the gravesite of the famous author.
Best known for titles such as Call of the Wild and White Fang, London was enamored with Sonoma Valley, sometimes referred to as the Valley of the Moon. After achieving legendary success in the early 20th century, London began building his dream "Wolf House" residence and fully operational Beauty Ranch.
12. Luther Burbank Center for the Arts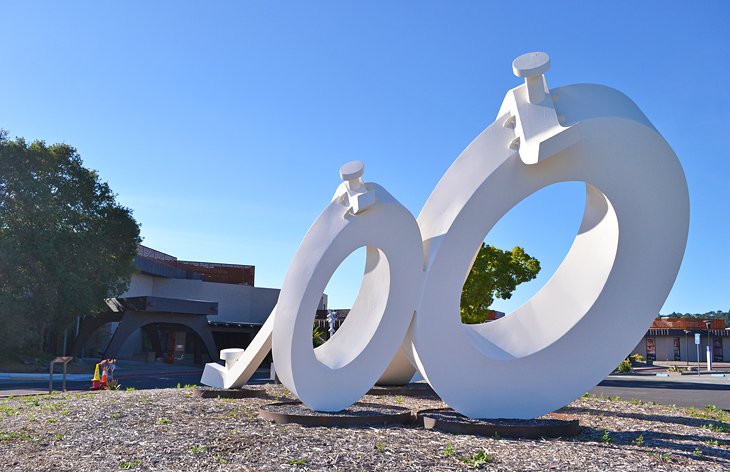 The Luther Burbank Center for the Arts is a premier art and event space in the North Bay that has cultivated a near-40-year reputation for quality community engagement. It features school performances, adult education programs, and a wide collection of contemporary art.
13. Trione-Annadel State Park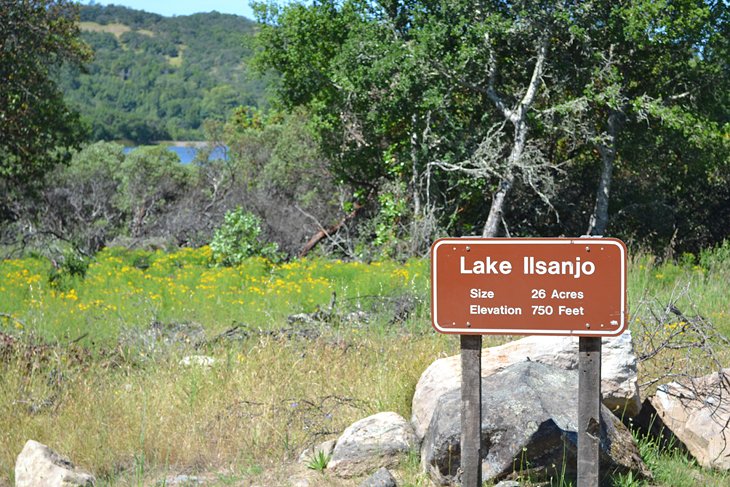 Trione-Annadel is an expansive public space east of Santa Rosa and is a favorite for hikers, mountain bikers, and horse riders. This sprawling expanse has over 40 miles of multi-use trails lacing its rolling topography.
14. Spend Saturday Morning at a Farmers Market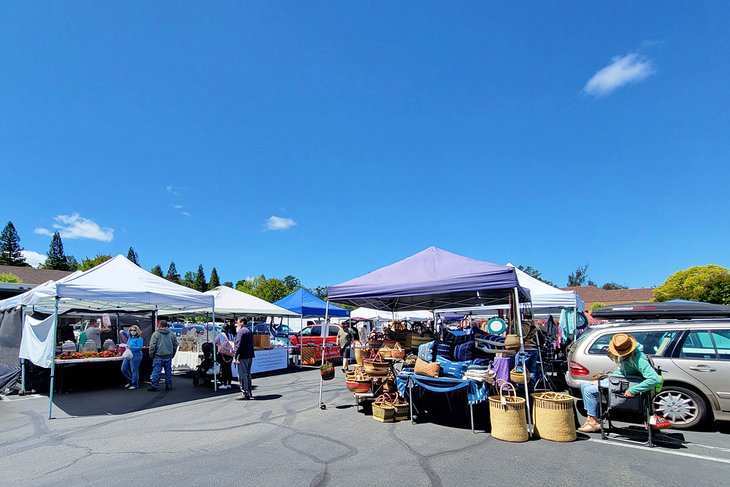 Residents and visitors to Santa Rosa have two farmers markets to choose from on Saturday mornings. Both the Santa Rosa Original Certified Farmers Market and the Santa Rosa Community Farmers' Market take place on Saturdays year-round, each offering stalls with fresh produce and other homemade goods.
The Santa Rosa Original Certified Farmers Market occurs at the Luther Burbank Center for the Arts on the north side of town. And nearer the town's center, the Santa Rosa Community Farmers' Market takes place fittingly in Farmers' Lane Plaza. Both operate rain or shine.
Both farmers markets also offer a Wednesday market with fewer crowds. Expect local produce, hot food items, and plenty of people watching whichever market catches your attention.
15. Pacific Coast Air Museum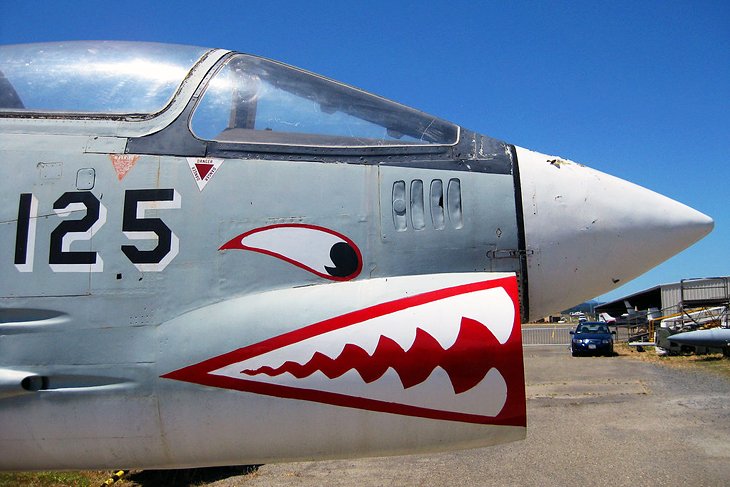 The Pacific Coast Air Museum displays authentic airplanes within a historic hangar and five-acre field at the Sonoma County Airport. It features over 30 planes and cockpits, including fighter jets, reconnaissance planes, and military helicopters.
Where to Stay in Santa Rosa, California for Sightseeing
More Related Articles on PlanetWare.com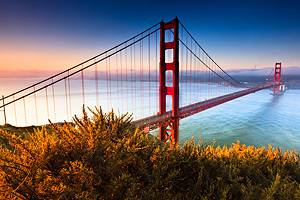 Exploring San Francisco: Sixty miles south of Santa Rosa, San Francisco is the cultural capital of the Bay Area, with plenty of things to see and do for the whole family. For those traveling to San Francisco with children, our guide to San Francisco with kids helps plan a vacation everyone will enjoy. For the challenging logistic of where to stay in the Golden Gate City, we've researched the best hotels in San Francisco and categorized them to fit every type of travel.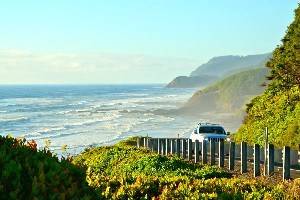 California Road Trip: Some of the best places to visit in California include national parks, surf cities, and redwood forests. A great way to link together numerous California attractions, many of the best West Coast road trips cruise through California and the rest of the Western United States. For more unique attractions to add to the itinerary, our guide to California Off-the-Beaten-Path highlights some of the less popular, but equally stunning things to do in California.