11 Top-Rated Tourist Attractions in Wittenberg
The lovely old university town of Wittenberg – officially known as Lutherstadt Wittenberg – is well-known as the birthplace of Martin Luther's Reformation. Located on the north bank of the River Elbe in the southern foothills of the Fläming range, it was here that Luther, a local resident and preacher, famously nailed his 95 Theses to the door of the Castle Church (Schlosskirche), an event that ultimately marked the beginning of the Protestant Reformation.
Little surprise, then, that Luther's legacy is evident everywhere in Wittenberg and is much celebrated by its townspeople and visitors. The town boasts a number of excellent cultural sites and events, including a first-rate professional theater, as well as an open-air theater. Musical performances and events such as the popular Wittenberg Renaissance Music Festival are also big tourist draws.
Find the best places to visit in this charming town with our list of the top attractions and things to do in Lutherstadt Wittenberg.
1. The Castle Church (Schlosskirche)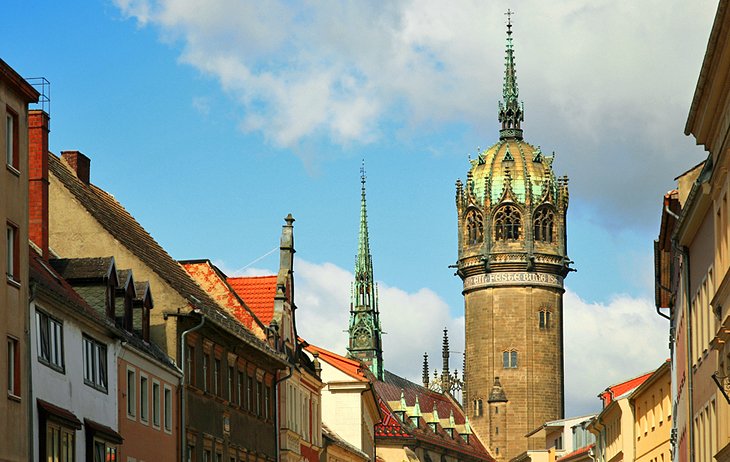 The lovely Late Gothic Castle Church (Schlosskirche), built in 1500 as All Saints Church, is now better known as the Reformation Memorial Church due to its ties with Martin Luther. It was to the church's original wooden doors that Luther nailed his famous 95 Theses in 1517.
Although the original doors were destroyed during the Seven Years War, the present bronze replacements, installed in 1858, bear their Latin text. Inside are life-size alabaster statues of Electors Frederick the Wise and John the Constant of Saxony-Wittenberg, the tombs of Luther and fellow Reformer Melanchthon, and the Early Renaissance monument of Elector Frederick III from 1527. On the columns of the nave are life-size figures of Luther, Melanchthon, and other Reformers.
Be sure to visit the church's unusual rounded tower with its extensive views over the town. Admission is via guided tours only, which are available from the Info Center. English language services are held regularly (check their website for schedules). Regular concerts and music programs are also held and are well worth attending.
Address: Wilhelm-Weber-Straße 1, 06886 Lutherstadt Wittenberg
Official site: www.schlosskirche-wittenberg.de/index.php/en/
2. Meet the Instigator of the Reformation at Lutherhaus Museum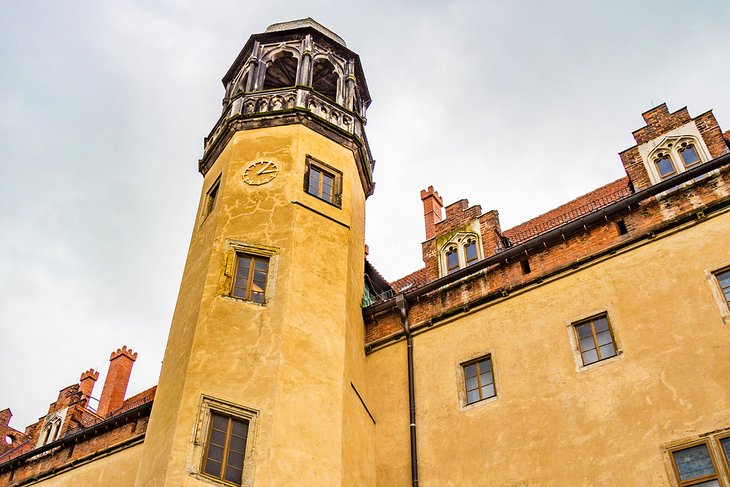 Lutherhaus, or "Luther House," is where Reformer Martin Luther lived from 1508 to 1546. It was built in 1504 and originally used as a house by Augustinian Hermits. An addition, the Augusteum, was added in 1598 and served for a time as a boarding school. Lutherhaus was later converted into a museum dedicated to the Reformation in 1883, and is the world's largest museum devoted to this important religious movement.
The museum's focal point is Luther's living room, the "Lutherstube," which has been meticulously preserved in its original condition. This room remains the same to this day, although the museum gradually grew its collection to include displays of Luther's writings and prints, his medals, university lectern, pulpit from St. Mary's Church, and a number of valuable paintings. Guided tours are available (advance booking is recommended).
Address: Collegienstraße 54, 06886 Lutherstadt Wittenberg
3. Meander through the Marktplatz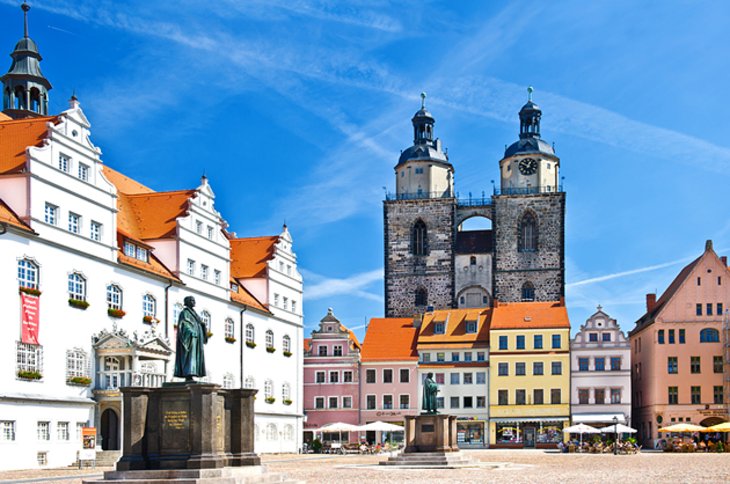 Wittenberg's old market square, the Marktplatz (Marketplace) has been a UNESCO World Heritage Site since 1996 and is home to numerous important historic buildings and tourist attractions. One of the most interesting is the handsome Old Town Hall (Rathaus), built in 1540 and notable for its four Renaissance gables and Late Gothic windows. Also worth seeing is the 16th-century balcony over its entrance.
The building is also known for its rich decoration, including allegorical figures and columns and a statue of the goddess Justitia with scales and sword. Immediately adjoining the Town Hall are the Market Fountain from 1617 and early 19th-century bronze statues of Martin Luther and fellow Reformer, Philip Melanchthon.
Address: Kirchpl. 2, 06886 Lutherstadt Wittenberg
4. Get Outdoors at Fläming Nature Park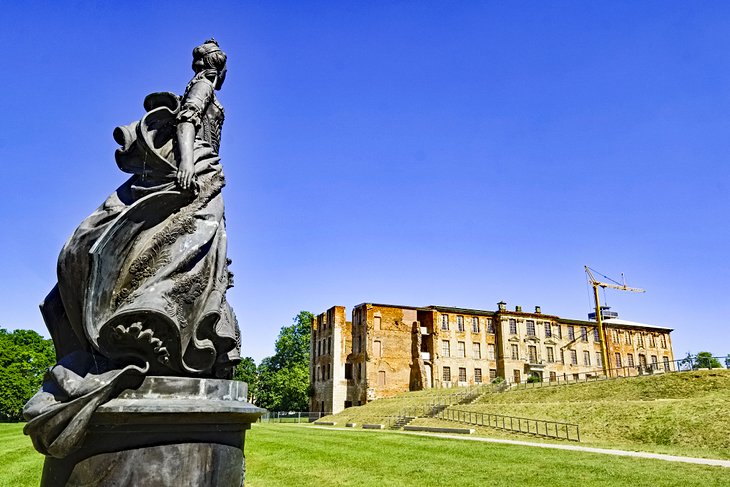 Wittenberg is also an important destination for nature lovers thanks to the Fläming Nature Park (Naturpark Fläming). Established in 2005 and covering an area of 824 square kilometers, this large area of outstanding natural beauty (one of six in the state) consists of important elements of the Fläming low mountain range, of which Wittenberg is a part, and protects a diverse mix of old forests, scenic meadows, and farmland.
Whether you're hiking or biking, or simply doing a driving tour of the area, a good place to start your sightseeing adventure is the visitor center in Jeber-Bergfrieden, a pleasant half-hour drive northwest of Wittenberg. From here, you can gather information regarding the park's many well-marked nature and hiking trails (some suitable for all levels of fitness), as well as details of biking trails, tours, and rentals, along with popular driving routes.
It's easy to spend the best part of the day exploring the park, which encompasses a number of old fortifications, including Zerbst Castle. There are also many historic villages and towns to explore (Coswig is a must-visit), many of them set against some of the most attractive countryside to be found in this part of Germany.
For those with the time (and the energy), just a little farther north is the equally attractive High Fläming Nature Park (Naturpark Hoher Fläming). Covering an area of 827 square kilometers, it also boasts a good visitor center and plenty of opportunities for fun outdoor activities.
Address: Schloßstraße 13, 06868 Coswig (Anhalt)
5. Visit the Historic Parish Church of St. Mary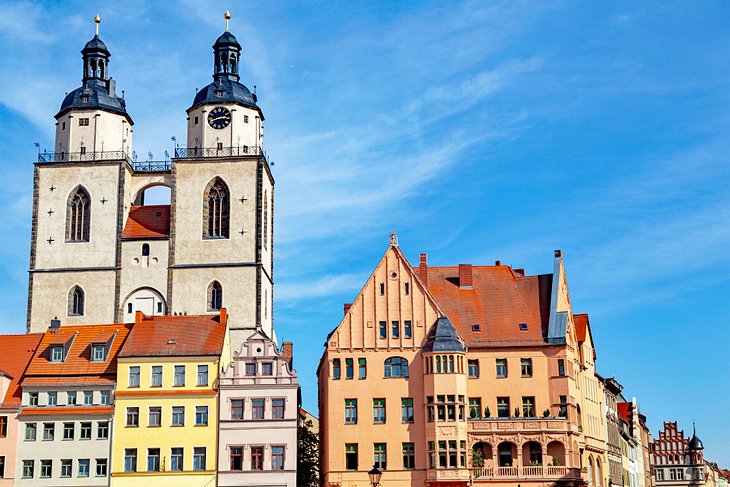 The oldest building in Wittenberg – and quite possibly the most important – is the aisled Gothic Parish Church of St. Mary (Stadtkirche St. Marien). Built between the 13th and 15th centuries, the church is famous the world over as the place where Luther frequently preached, and has been dubbed the "Mother Church of the reformation."
Notable features include the building's twin octagonal spires, constructed in 1558 in Renaissance style, and its winged altar from 1547 designed by Lucas Cranach the Elder. Also of interest is the richly decorated font from 1457, an organ noted for its fine tone, and a number of paintings by Cranach. It's also known for its many Renaissance epitaphs and tombs, including that of the Reformer Johann Bugenhagen, who died here in 1558.
Guided tours of this extensively renovated and extremely well-preserved church are available. Also of interest is the adjoining Chapel of the Holy Body (Kapelle zum Heiligen Leichnam), constructed in 1377 in brick-built Gothic style and notable for its strikingly slender tower.
Address: Kirchplatz 20, 06886 Lutherstadt Wittenberg
6. Travel Back in Time at Luther 1517 - Wittenberg 360°
Created as part of the 500th anniversary of the Reformation Martin Luther so famously sparked, Luther 1517 provides a fascinating and extremely realistic portrait of the times. What you'll experience is in fact a single huge painting, or cyclorama, a once common form of entertainment in the 19th century.
This remarkable artwork stretches completely around a rotunda's curved interior wall, presenting an incredible panoramic view of Wittenberg just as it would have appeared the day Luther nailed his famous thesis to a church door. In addition to incredibly detailed depictions of the town's most recognizable buildings, you'll also see the key characters involved in the drama, including Luther and fellow Reformers Philipp Melanchthon and Justus Jonas.
It's an extraordinary artwork, and one you'll want to linger in front of just to catch the many remarkable details that so vividly portray this important historical event.
Address: Lutherstraße 42, 06886 Lutherstadt Wittenberg
Official site: www.wittenberg360.de/en/
7. Melanchthon House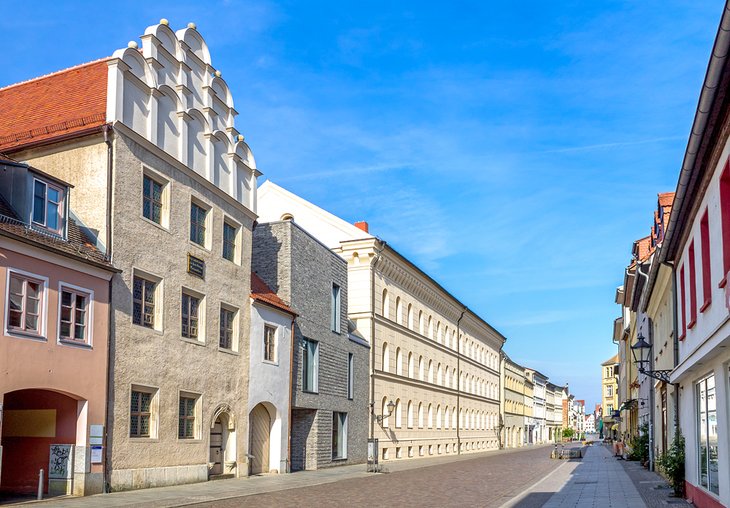 Not far from Lutherhaus is Melanchthonhaus (Melanchthon House), the former home of Luther's friend and fellow Reformer, Philip Melanchthon. Built in 1536, this three-story building with its Late Gothic windows and Renaissance gables was Melanchthon's home and workplace until he died in 1560.
Now an important memorial museum, a highlight of a visit is the chance to view its lovely 16th-century garden with its pump, stone table, herb garden, and old yew trees, all surrounded by a stretch of the old town walls. Other highlights include documents and artifacts once owned by Melanchthon, as well as a large portrait of him by Lucas Cranach the Younger.
Address: Collegienstrasse 60, 06886 Lutherstadt Wittenberg
8. Cranach House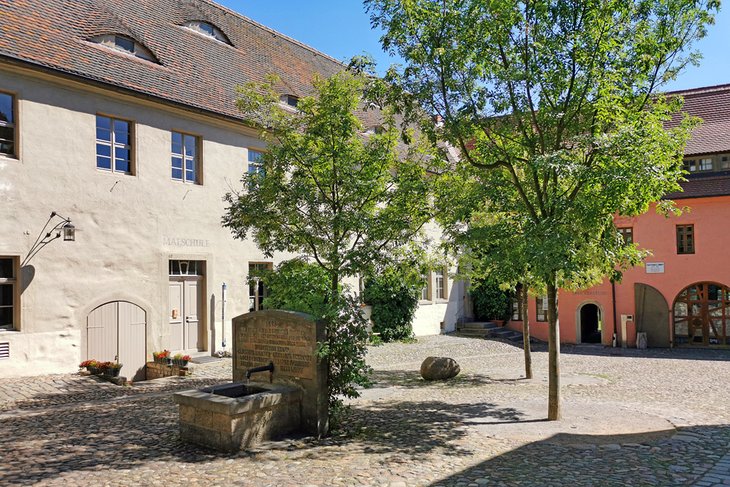 Cranach House (Cranach-Haus) was the home of the famous German artist Lucas Cranach the Elder, who lived in Wittenberg from 1505 to 1547. Court painter to the Elector of Saxony, he also became burgomaster of Wittenberg and owner of a pharmacy in the town. Widely considered one of the most accomplished 16th-century artists, he was responsible for painting portraits of many figures connected to the Reformation, as well as local aristocrats.
Now a museum, this finely preserved medieval house and its studio boast numerous artifacts relating to Cranach's career. The courtyards around the home are also worth exploring and include quaint shops and a café. Budding artists are also encouraged to enquire about the museum's regular painting classes (including fun workshops for kids).
Address: Schlossstraße 1, 06886 Lutherstadt Wittenberg
Official site: http://cranach-stiftung.de/en/
9. Take a Stroll around Piesteritz Workers' Estate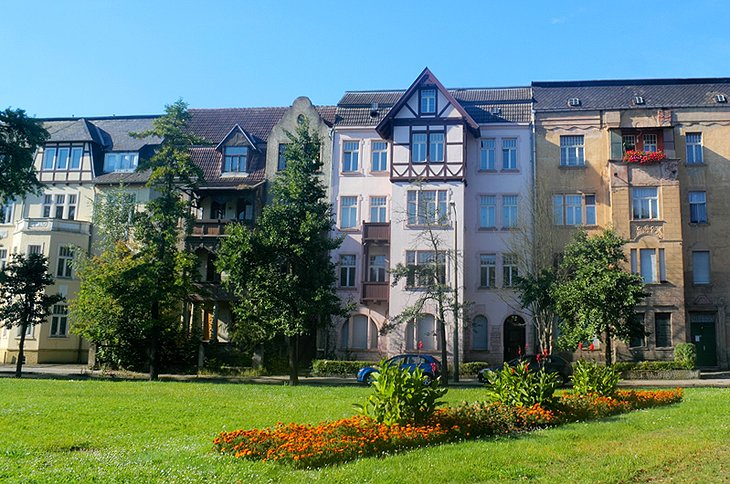 Wittenberg is home to a variety of interesting more modern architectural styles, in particular numerous fine examples from the 20th century. One of the highlights of a walking tour of the town's architecture is Piesteritz (Werksiedlung Piesteritz), a residential area constructed in 1916 to house workers from its industrial areas. Seven styles and sizes of homes were built, with those higher up the pecking order getting the larger abodes (though great pains were taken to ensure the quality was equal for all residents).
A small garden plot was also provided, and pleasant tree-lined pathways built to ensure a communal atmosphere. The estate has recently been completely refurbished and makes for an enjoyable stroll around what was one of Europe's most successful housing projects.
Another notable piece of architecture is the brightly colored Dr. Seuss-like Hundertwasserschule, redesigned and renovated by the famous artist from Austria Friedensreich Hundertwasser in 1999. The school has an interesting visitor center with details of the building's history, along with information relating to the artist.
Address: Schillerstraße 22a, 06886 Lutherstadt Wittenberg
10. Learn about Wittenberg's Past at the Museum of Town History
To the south of the Schlosskirche stands the Schloss, the old Electoral residence dating from 1525. The arsenal of this impressive structure is now home to the Museum of Town History (Museum für Stadtgeschichte).
Highlights of a visit include seeing exhibits detailing the development of the town, as well as historical archives and an impressive collection of natural history and ethnographic artifacts from prehistoric times to the middle ages.
Address: Zeughaus, Arsenalplatz, 06886 Lutherstadt Wittenberg
11. Let the Kids Run Wild at Wittenberg Zoo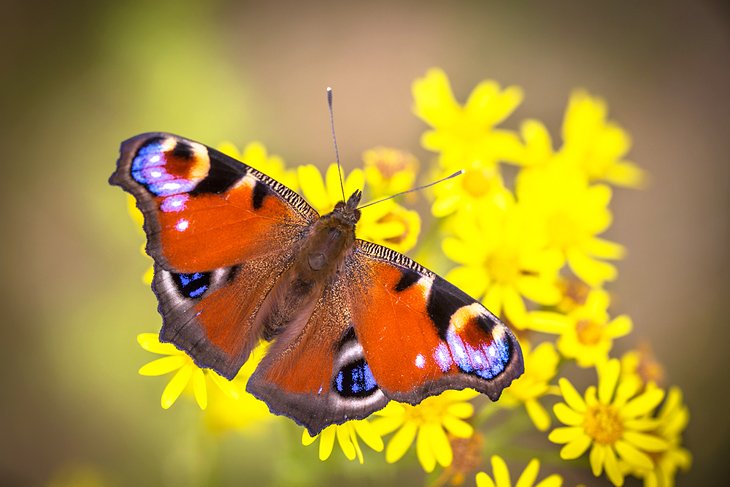 Although one of the smallest zoos in Germany, Wittenberg Zoo (Tierpark Wittenberg) is a great place to let the kids blow off some steam. Situated in a pleasant park-like setting, the zoo offers plenty of exotic species to enjoy.
Highlights include an impressive collection of birds, from regional owls to parrots and parakeets from the tropics. In addition to its large collections of monkeys and meerkats, there's also a fun petting zoo where kids are encouraged to interact with a variety of cute domesticated animals (a deer-feeding station is also available).
A recently added aquarium exhibit with a number of large tanks with local and exotic species of fish and reptiles is also worth a visit. The zoo has also made a name for itself as a center to treat injured wildlife before releasing it back into the wild, and kids will enjoy learning how staff nurse their furry friends back to health.
Other fun things for children to do in Wittenberg include visiting the Science Center futurea, which has a number of interesting displays related in particular to the study of chemistry, and the Alaris Butterfly Park, where guests of all ages can enjoy a walk through a magnificent tropical greenhouse that houses some 140 species of these fascinating creatures (an on-site café is also available).
Address: Pfaffengasse 8, 06886 Lutherstadt Wittenberg
More Related Articles on PlanetWare.com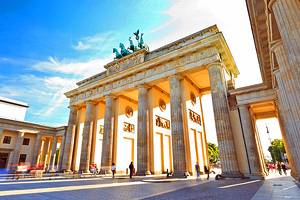 Easy Day Trips: A pleasant one-hour drive from Wittenberg and you're in Potsdam, famous as the seat of Prussian royalty for centuries, and home to the elegant imperial palaces and gardens of Sanssouci. Also an hour away, Brandenburg an der Havel is acclaimed not only for its beautiful and historic Old Town (Altstadt), but also its position as the gateway to over 3,500 lakes and more than 6,700 kilometers of waterways all just waiting to be explored. Travel just a tad farther, and you'll find yourself in the country's capital of Berlin, famous for its majestic Brandenburg Gate and Museum Island, one of the most important groupings of cultural attractions in Germany.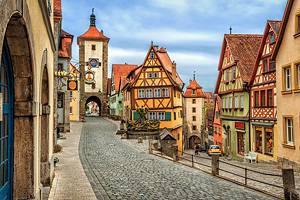 Medieval Times: Germany has done a tremendous job of preserving (or in some cases, rebuilding) its vast catalogue of medieval buildings. Some of the best examples can be found in the old Bavarian Imperial City of Rothenburg ob der Tauber (usually just Rothenburg), one of the most beautiful small cities in the country. Located on Germany's famous "Romantic Road" tourist route, Rothenburg is home to everything from medieval old town walls to the fairytale-like Plönlein, or "Little Square."
Highlights of the ancient city of Nuremberg include its majestic Nuremberg Castle, a magnificent medieval structure that can trace its roots all the way back to the early 10th century. Another top place to visit is lovely Lake Constance, an area of outstanding natural beauty dotted with exquisite old towns and countless medieval castles.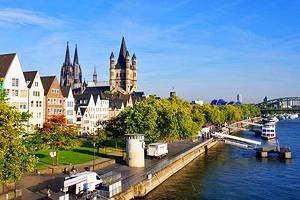 Germany's Top Attractions: Germany is home to some of Europe's top attractions, many of which are responsible for drawing huge tourist crowds to the cities or regions in which they're located. In Cologne, visitors flock from far and wide to see Cologne Cathedral (Kölner Dom), one of the largest churches in Europe and a masterpiece of 13th-century Gothic architecture. Over in the huge historic Port of Hamburg, it's the world's largest model railroad, Miniatur Wunderland, that draws the crowds, while in the beautiful Black Forest region... well, here it's all about the magnificent countryside and historic communities, like the spa town of Baden-Baden.