15 Top-Rated Things to Do in Pigeon Forge, TN
You and your family have no end of choice when it comes to planning which attractions to see and things to do in Pigeon Forge. World-class parks such as Dollywood and Dollywood's Splash Country are the main drawcards, but there are many other places to visit in town. Head to the Island in Pigeon Forge for an afternoon of browsing shops, catching live music, or riding the Great Smoky Mountain Wheel. For history buffs, the interactive Titanic Museum contains the largest collection of Titanic artifacts in the world.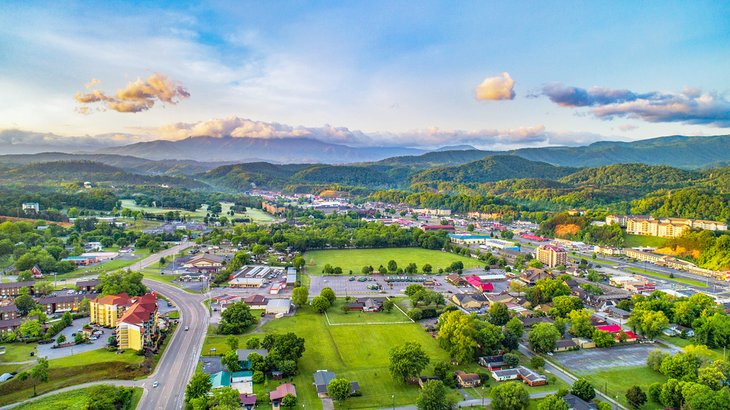 Pigeon Forge was established in 1961 on the site of a former farming community and an iron forge that was constructed in 1817. The grist mill, built in 1830 to produce flour from harvested grain, still stands at Old Mill Square. It is the most photographed mill in America. The town that you see today is a playground for millions of tourists, who flock to its array of amusement parks.
Complementing any visit to Great Smoky Mountains National Park, Pigeon Forge offers more than 70 tourist spots to consider on your travel itinerary. Narrow your focus with our list of the best attractions and things to do in Pigeon Forge.
1. Dollywood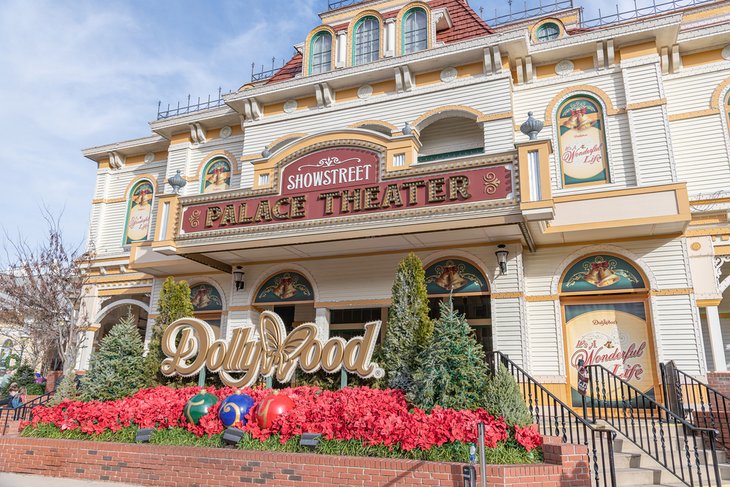 A day at Dollywood gives you a taste of life in the Smoky Mountains with all the trimmings. Dollywood dazzles the eyes every season of the year. As an internationally recognized theme park spread over 150 acres, Dollywood preserves its reputation by constantly updating its displays and amusements.
Thrill seekers line up to ride Dollywood's Wild Eagle and Firechaser Express, while the Dragonflier allows you to imagine flying on the back of a dragonfly. Part of every day, most visitors travel aboard the Dollywood Express–the oldest ride in the park, powered by a steam locomotive that makes a 2.5-mile loop.
Mystery Mine appeals to people with a passion for speed, spookiness, and death-defying spins in a haunted showcase. In addition to rides, Dollywood's Eagle's Nest promotes appreciation for bald eagles and other raptors.
2. Titanic Museum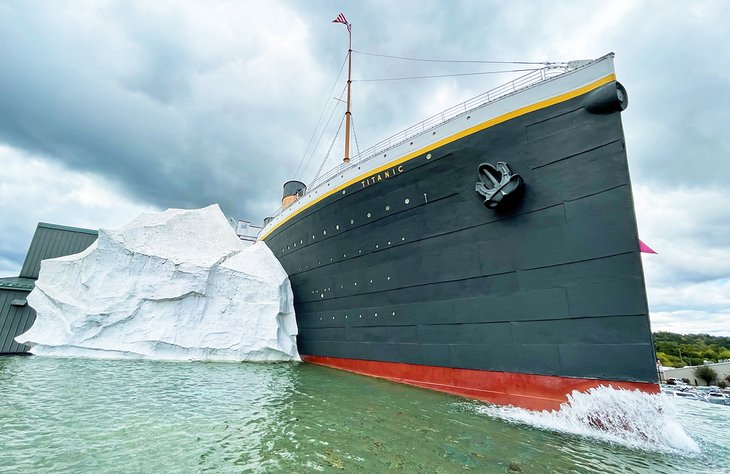 The Titanic Museum balances human ingenuity, melancholy, and grace in a moving tribute to the best-known cruise ship–and worst maritime disaster–in history.
Your ticket of admission to the Titanic Museum is also your boarding pass. It shows the name, photo, and background of an actual Titanic passenger, and you can learn more about this person during your visit. With audio tours in English and other languages, a separate audio tour is designed for young visitors.
3. Go to the Island in Pigeon Forge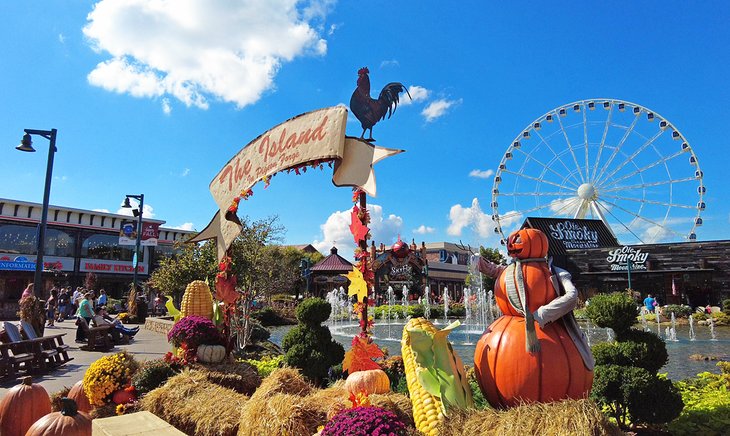 The Island in Pigeon Forge is an entertaining hamlet within the resort town of Pigeon Forge. There are 60 small shops, places to eat, and venues to make you laugh and get your heart pumping. Live music stages energize the air while you relax in an Adirondack chair surrounding the massive Island Show Fountain.
There's a ropes course to challenge you and carnival rides to thrill you. The biggest ride can be seen from miles around: The Great Smoky Mountain Wheel rises 200 feet. Take one of the 42 gondola cars to the top for an incredible view of The Smokies.
4. Get Wet at Dollywood's Splash Country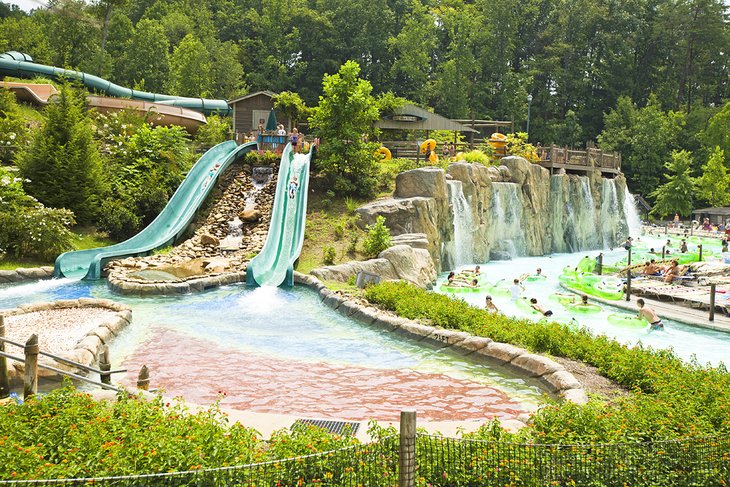 Dolly's Splash Country, located next door to Dollywood, is a huge gulp of fun for the whole family. This award-winning water park fills a verdant Smoky Mountain hollow with rides and slides designed to create the biggest splash during your visit to Pigeon Forge.
Mimicking whitewater rafting adventures, RiverRush and Raging River Rapids allow you and your family to experience the rides of a lifetime on inflatables. Firetower Falls gives you the feeling of dropping off a 70-foot waterfall. Tunnel down Mountain Scream if you dare!
More mellow water pursuits will remind you of lazy river floats. The Cascades, an 8,000-square-foot lagoon-style pool, is built for a relaxing soak with a picturesque cascade backdrop.
5. Wander through Old Mill Square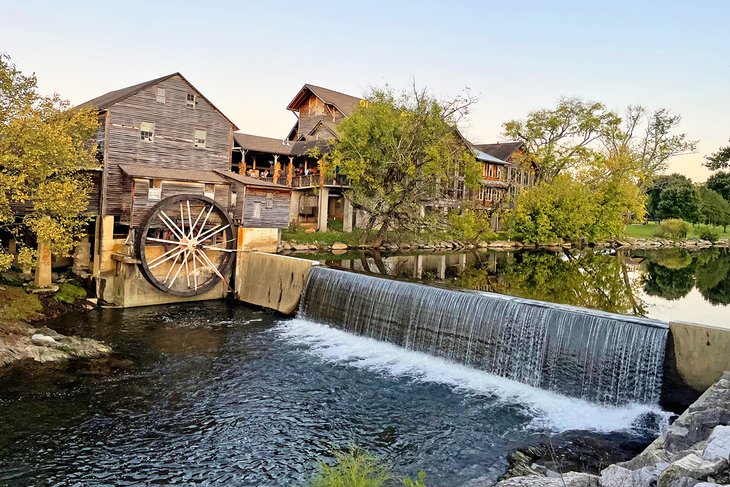 When Isaac Love built a grist mill on the West Prong Little Pigeon River in 1830, his goal was using hydropower to grind grain into flour. The grist mill still produces flour, and generates more photographs than any other mill in the United States.
6. Escape to Alcatraz East Crime Museum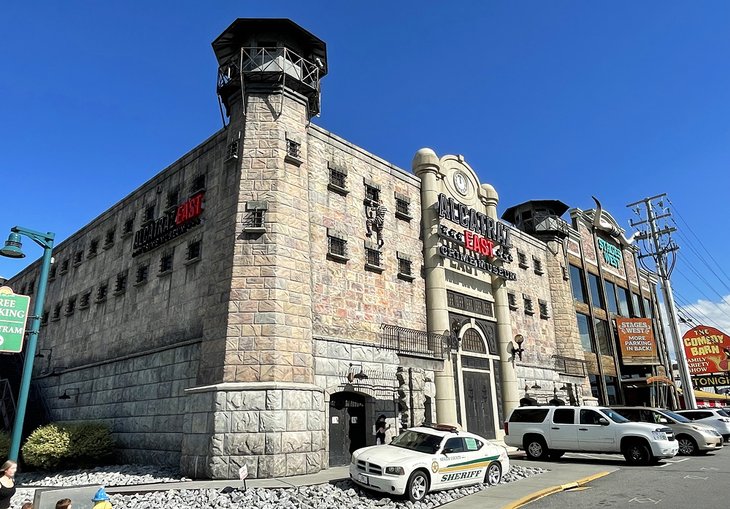 Connecting crime and punishment is a "deadly" combination for a tourist attraction. The Alcatraz East Crime Museum is so popular, you might question why people say, "crime doesn't pay." Permanent galleries add to the intrigue of famous crime stories. They focus on the application of punishment, methods to investigate and fight crime, and how crime and punishment are portrayed in popular culture.
7. Be Amazed at WonderWorks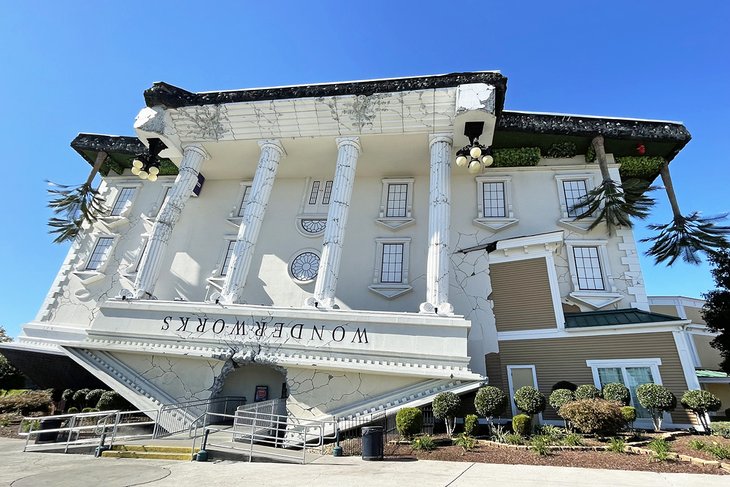 Driving up to WonderWorks, you suspect disaster has struck and might think of running to the hills of the Great Smoky Mountains. Look again in disbelief as you stand in front of a mammoth colonial-style building turned upside down. This first impression lasts throughout your visit to WonderWorks, where scientific discovery defies belief at every turn.
8. Hollywood Wax Museum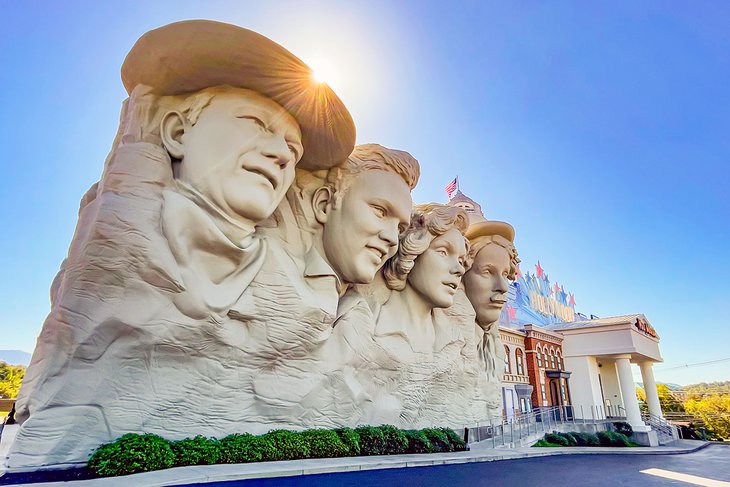 Driving into Pigeon Forge, your kids will be the first to point out the iconic statue of King Kong swinging from the Empire State Building. This realistic–yet surreal–copy of the silver-screen classic is suspended above the Hollywood Wax Museum Entertainment Center.
9. Kart Away at Rockin' Raceway Arcade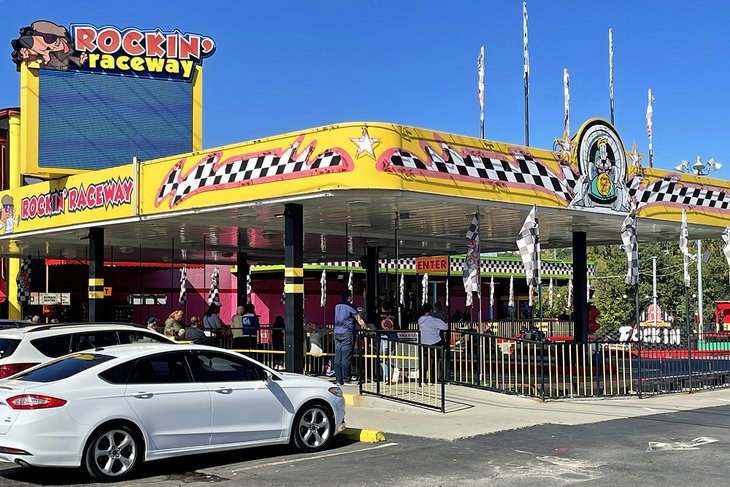 For speed demons and arcade enthusiasts, Rockin' Raceway Arcade is the most popular place to grab the wheel and push the accelerator of your gas-powered go kart. Feel the grip of rubber on tight turns as you race to the finish line!
10. Find Winter Fun Anytime in Pigeon Forge Snow
Pigeon Forge Snow is the place to go when you have a hankering for wintertime fun, especially when it's a blistering 90 degrees in the August shade. With up to 10 lanes on an indoor bunny hill of ice, you and your family will enjoy this tube-sliding adventure while racing to the base of the hill. Want more winter bliss? Check out the SnowPlay area, where snowmen and other creations come to life.
11. Roll Down the Hill at Outdoor Gravity Park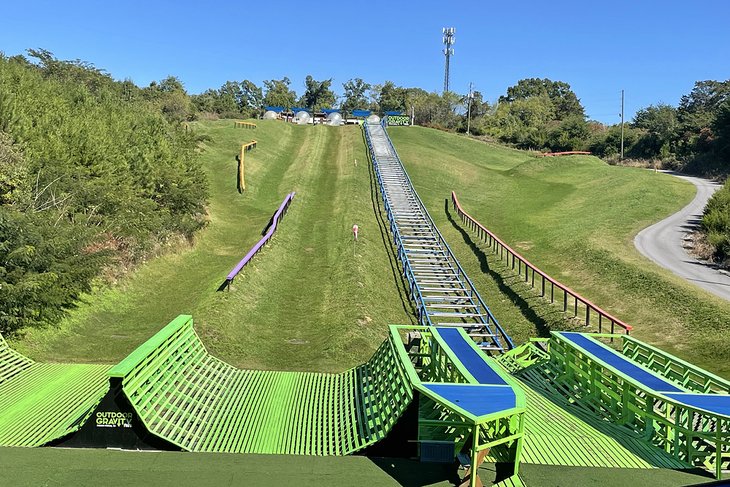 Outdoor Gravity is designed for people who love to get totally soaked while sliding down a 1,000-foot hill, headfirst, feet first, or both, in a transparent bubble or orb. Welcome to the sport of zorbing.
12. Take a Sightseeing Tour of the Scenic Wears Valley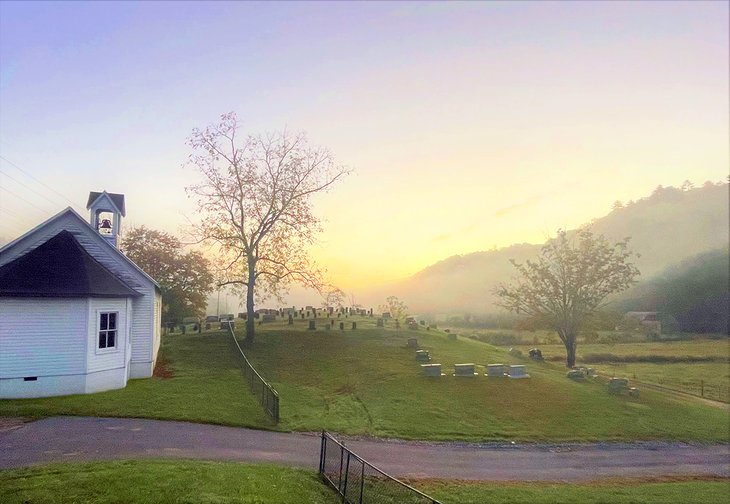 A scenic drive into the countryside awaits as you make your way through Wears Valley to the Smoky Mountain community of Townsend. Downtown Wears Valley boasts cafés, restaurants, arts and crafts shops, and open-air workshops of chainsaw carvers.
Head out of Pigeon Forge before sunrise in autumn to catch mist rising from the glens and streambeds. If you are a photographer, you will appreciate how the hills hold the light during the magic hour of daybreak.
Carry on to Townsend, or extend your drive to complete Cades Cove Loop Road in Great Smoky Mountains National Park.
13. Paula D's Lumberjack Feud Show & Adventure Park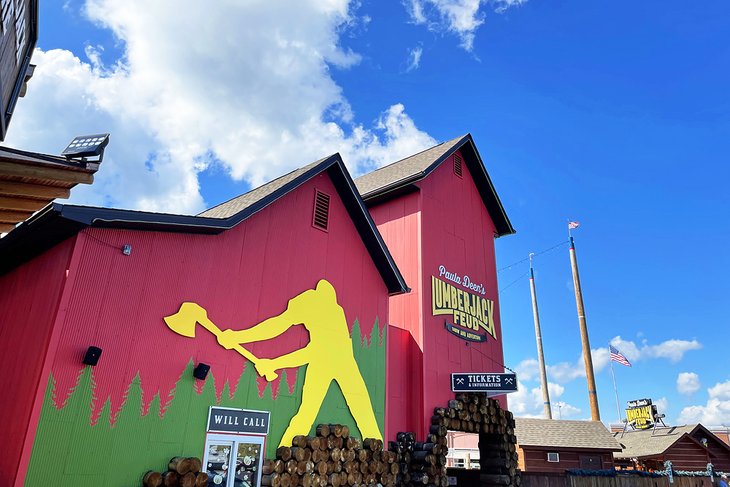 Borrowing from days when Tennessee had a burgeoning logging industry, Paula D's Lumberjack Feud Show is an exciting logger sports event. For 1.5 entertaining hours, watch the skills and strength of modern-day Paul Bunyans. They duke it out on rolling logs, speed climb a tree, and perform competitive duels involving axes, double-end bucksaws, and chainsaws.
14. Have Your Fill at Dolly Parton's Stampede Dinner Show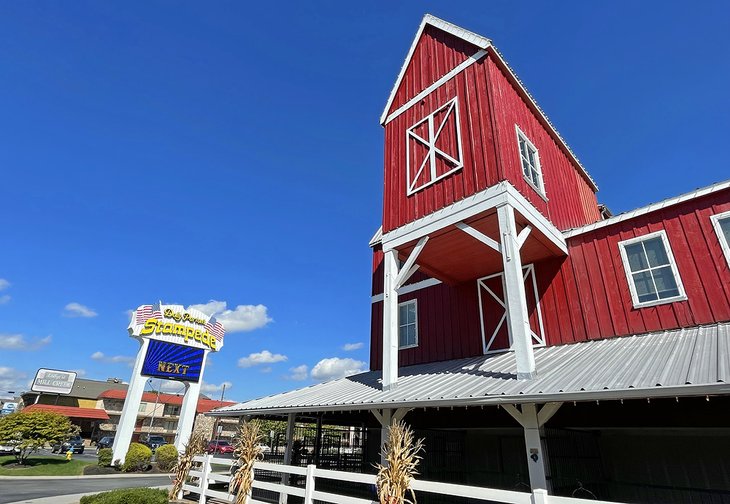 Dolly Parton's Stampede Dinner Show is a blockbuster performed in a 32,000-square-foot arena. Backed by music from the Queen of Country Music, Dolly Parton, the 1.5-hour dinner theater comes complete with the zany antics of Skeeter & Nugget, stunning acrobatics, and a scrumptious dinner. The meal starts with Dolly's acclaimed combo: Original creamy vegetable soup and hot homemade biscuits.
15. Zip along in the Smoky Mountain Alpine Coaster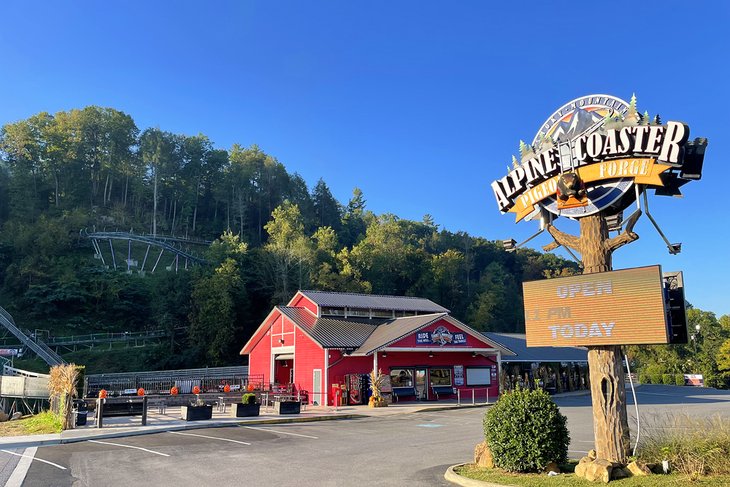 The Smoky Mountain Alpine Coaster is an extended monorail zip down a track that seemingly goes on forever. It's the longest ride of its kind in the country and gets top marks for thrilling speed and distance.