15 Best Cities in Ireland
Ireland may be a small country, but its personality is truly gargantuan. One step on the Emerald Isle will have your head spinning with the sheer number of places to visit. Known for its bucolic countryside and dramatic coastline, Ireland also happens to be home to some of the world's most vibrant and beautiful cities, all of which add to the character that makes Ireland so wonderful.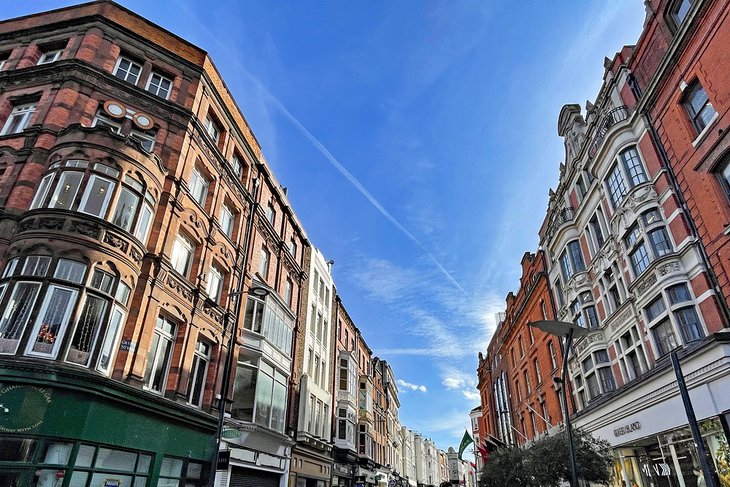 These best cities in Ireland are peppered with historic Irish castles, veined with cobblestone streets, and surrounded by landscape so green, you'll think you've stumbled into an Instagram filter. Linking the cities in Ireland are romantic byways perfect for inspiring leisurely road trips.
Within the cities themselves are fantastic restaurants, luxury hotels, historic sites, meandering rivers, and epic coastal views. From the booming heart of Dublin to the salty air of Galway, the history of Belfast and the landscape of Killarney, each of Ireland's top cities offers a unique personality.
Choosing the best places to visit in Ireland can be a daunting task, especially when there are so many great options. Make it easy with our list of the best cities to visit in Ireland.
1. Dublin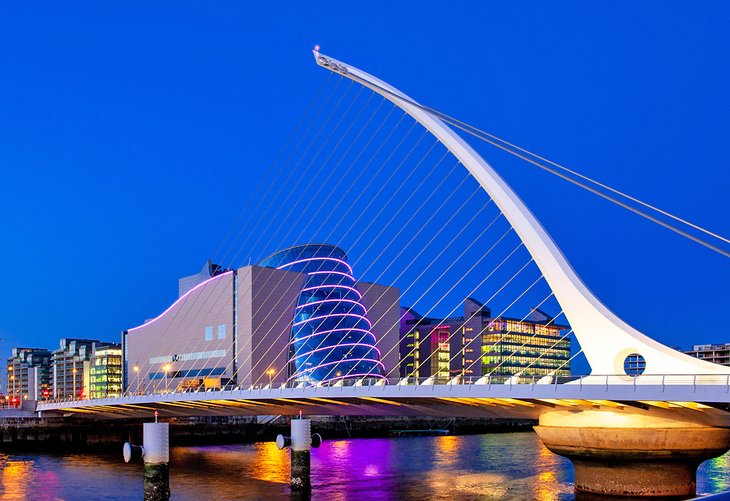 Every trip to Ireland should begin or end in Dublin. It is the gateway to the rest of Ireland, after all. The city is packed with more than 1,000 years of history, as it was founded by the Vikings in the 9th century.
Today it is a juxtaposition of old and new, with cobblestone streets and historic architecture that sit alongside hubs for Google and Facebook.
Dublin is also where you'll find some of the best museums in Ireland, from the National Museum of Ireland to Kilmainham Gaol and the Irish Museum of Modern Art. Visit historic landmarks, like Trinity College or the Houses of Parliament, or stroll Grafton Street for the city's best shopping and entertainment.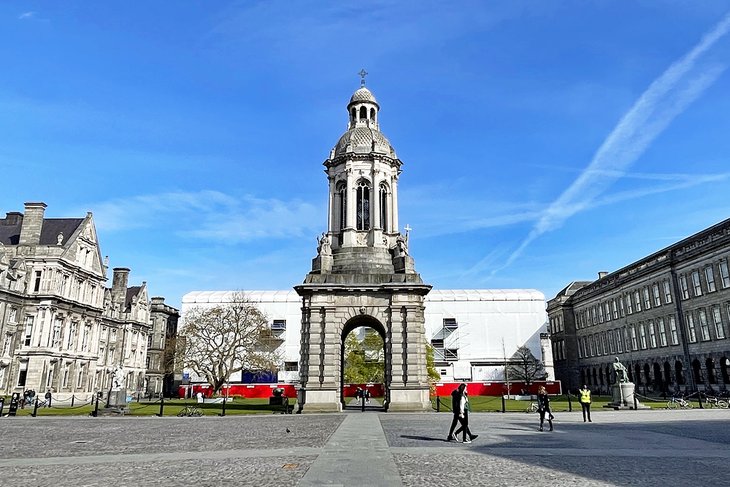 Trinity College is one of the best places to visit in Dublin, and it's also the country's oldest university. Wonderful writers were educated here, including Jonathan Swift, Bram Stoker, and Oscar Wilde. Perhaps you'll be able to seep up some of their creative inspiration while wandering the historic campus.
2. Galway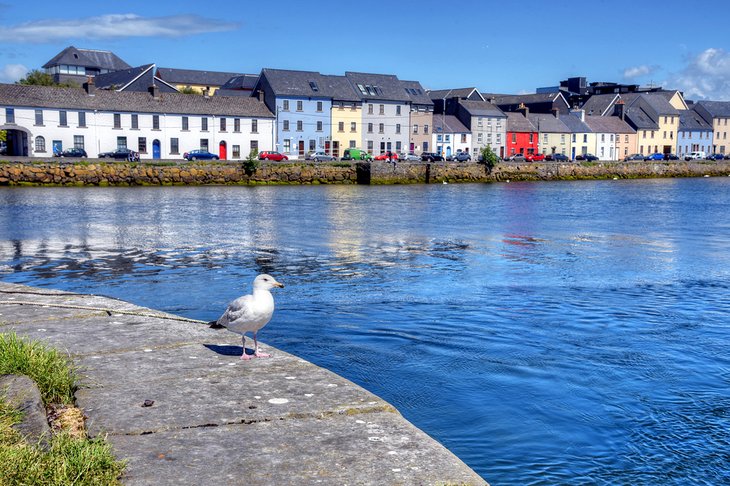 Galway is teeming with life. Around every corner of this eclectic city lies music, art, or colorful buildings to immediately brighten your spirit.
The city's bohemian vibe is unmistakable, and it lies in stark contrast to Galway's iconic elements such as the historic medieval town walls and striking stone bridges that cross the River Corrib. You never know when you'll bump into a dancing couple or a street performer balancing on a ladder while juggling axes.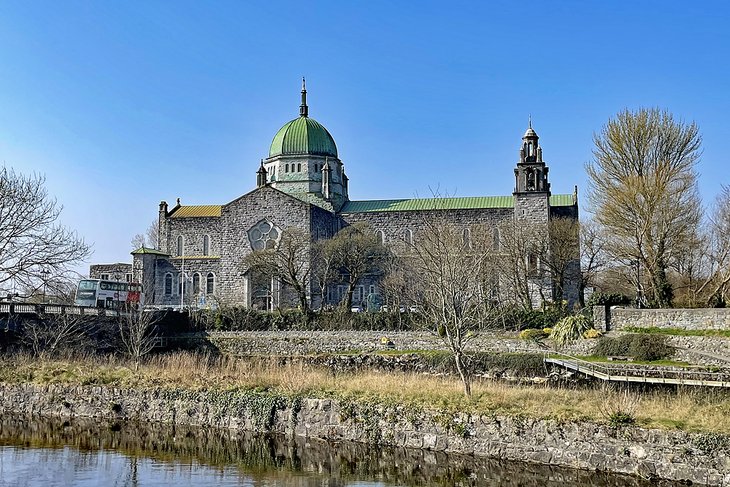 When it comes to food, Galway is an up-and-coming gastronomical superstar. Surrounded by fertile fields and a vast ocean, chefs have the freshest food at their fingertips, and they use it to create delectable dishes so tasty you'll want to lick your plate clean.
Other top attractions in Galway include the Galway Market, St. Nicholas' Church, and Galway Cathedral.
When your feet are tired of grooving and your belly is ready to burst, rest your head at one of the best hotels in Galway.
3. Belfast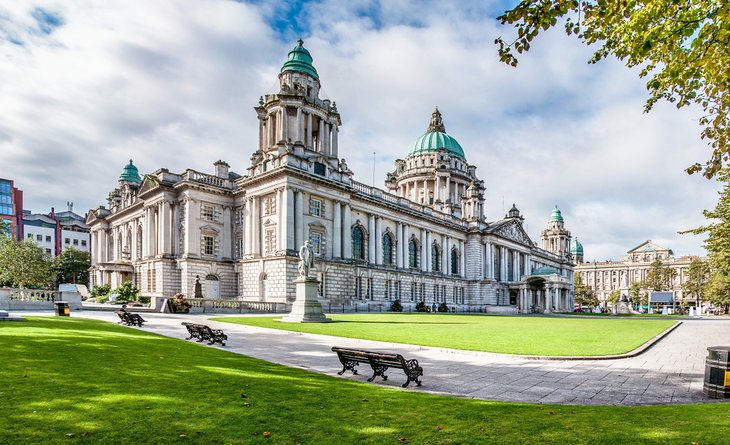 Northern Ireland's most famous gem, Belfast was once a place best avoided. Violent clashes between Catholics and Protestants marred the city's image and created segregated areas of town.
It's impossible to ignore the city's remarkable redevelopment, which began wholeheartedly after the Good Friday Agreement (circa 1998). Areas such as the Cathedral Quarter and Victoria Square have been rejuvenated. The River Lagan has been cleaned up and its banks improved and revitalized.
The city's Titanic Quarter, which is dedicated to preserving the memory of the doomed ship (which was built in a local shipyard) features one of the most popular tourist attractions in Belfast–the Titanic Belfast museum.
You'll also find plenty of restaurants to write home about, as well as an opera house, zoo, and botanic gardens.
4. Limerick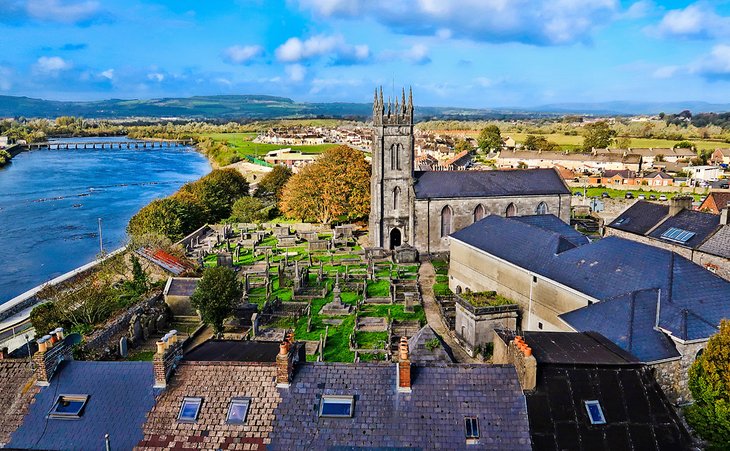 Deemed Ireland's first "Irish City of Culture," Limerick is a city with grit, and a lot of new found glitz. You'll find an updated waterfront and the bustling Newtown Pery Quarter, which boasts shops and restaurants able to compete with those in any booming metropolis.
Considering this island city (which sits between the rivers Shannon and Abbey) spent much of its 1,100-year past under siege, the revamp is particularly impressive. Grand Georgian buildings line streets peppered with eclectic art galleries and museums.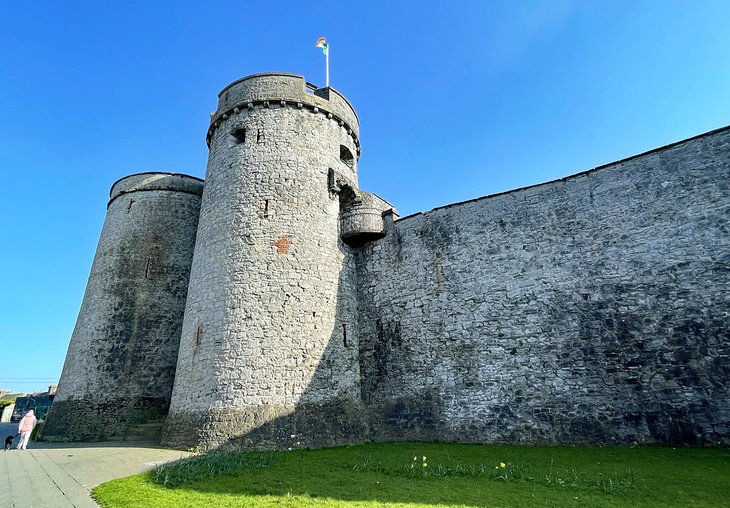 It's old meets new in this Irish gem, and they get along famously. Historic King John's Castle tops the list of attractions in Limerick, as do St. Mary's Cathedral and the impressively modern Hunt Museum.
Although the limerick poem wasn't invented here, you'll be hard pressed to avoid inspiration within Limerick's historic walls. But here's a (not so great) limerick for good measure:
There once was a town on the coast
With plenty of attractions to boast
A castle it hosted
With good food to be toasted
And the Irish love it the most.
5. Kilkenny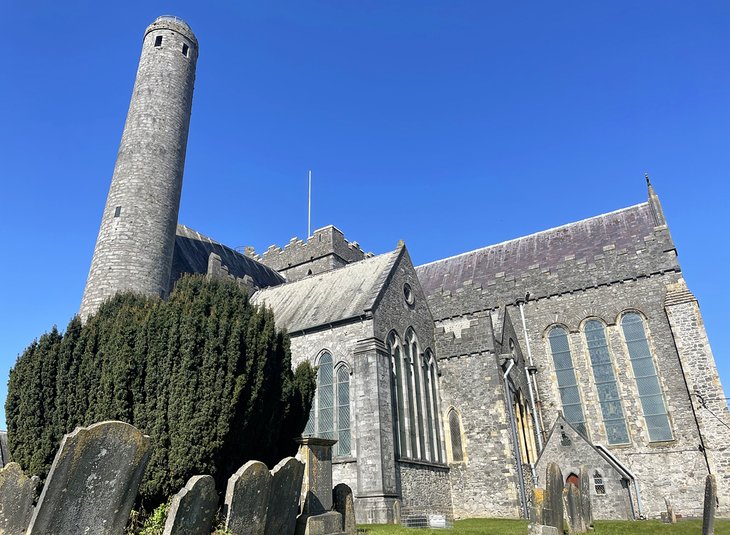 The best view of Kilkenny can be had from the 20-meter Round Tower. From here, you'll catch a bird's-eye glimpse of the limestone-infused town's winding alleyways and maze of streets.
Back down on land, you'll find plenty of things to occupy your time between meals. When it's time to get your nosh on, the wide array of fine restaurants and cute cafés will please any palate.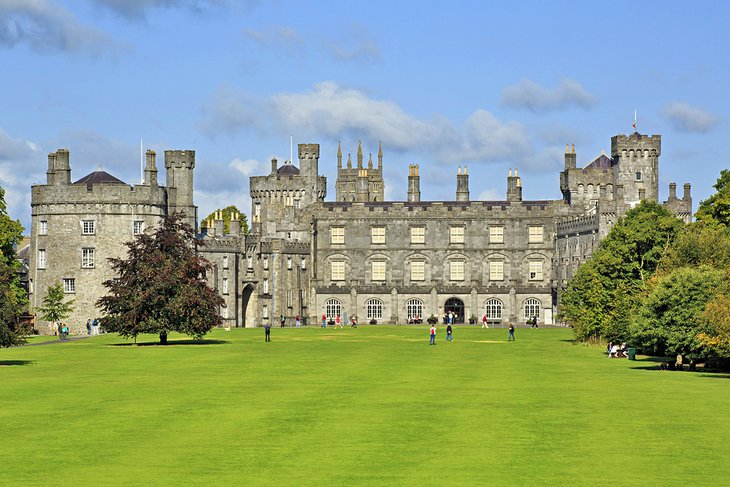 Cars aren't necessary when exploring this quaint city. Running alongside the River Nore are charming Georgian buildings and the nearby Kilkenny Castle, all of which are worthy of a visit.
Then, walk along the city's famed Medieval Mile, where you'll find many of Kilkenny's top attractions packed into a very palatable space. From the splendidly beautiful National Design & Craft Gallery to the historic Black Abbey, the Medieval Mile's narrow lanes link a variety of sights.
6. Cork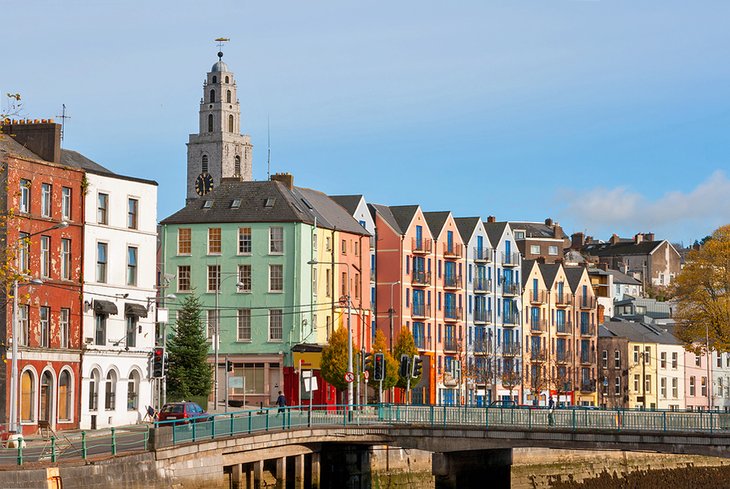 There aren't many places that boast a museum dedicated to butter. Nor are there a lot of cities that welcome you as warmly as Cork.
The second largest city in the Republic of Ireland (Dublin is the first), Cork is arguably one of the most cosmopolitan. As a result, you'll find all types of gastronomic delights, as well as diverse art galleries, interesting shops, and unique museums (remember the Cork Butter Museum mentioned earlier).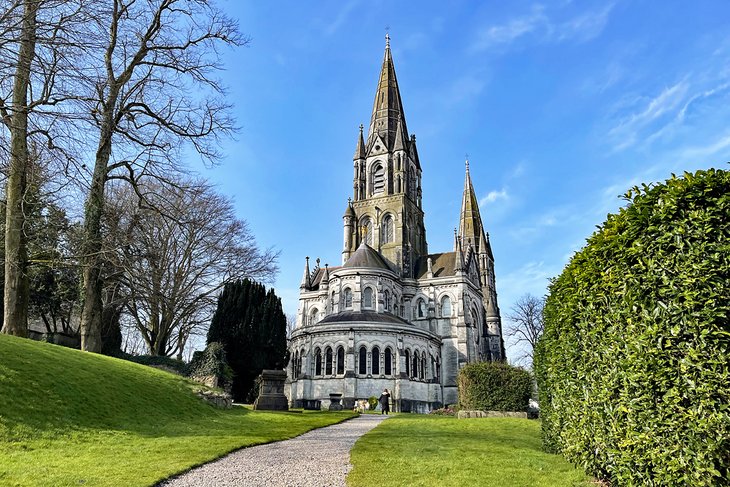 A revitalized waterfront, rejuvenated streets, and an influx of quirky eateries lend both charm and elegance to this once downtrodden metropolis.
Don't miss The English Market on Princes Street, one of Cork's top places to visit. It's famed for being one of the oldest municipal markets in the world and offers the freshest produce in town.
7. Killarney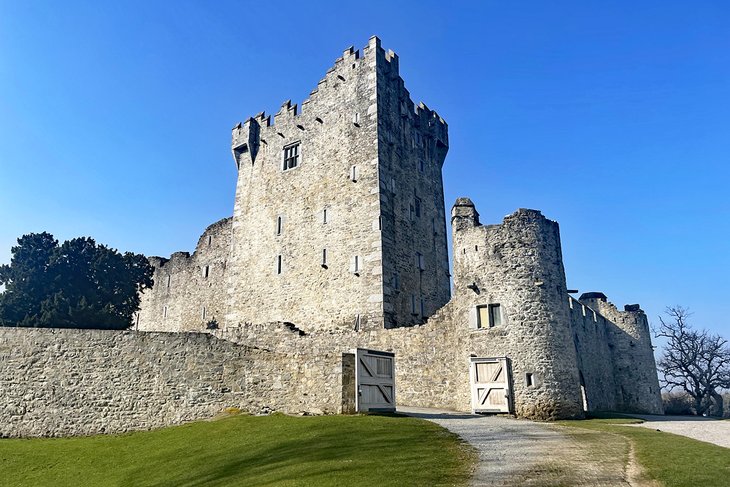 Killarney is a shining star in County Kerry (in Ireland's southwest). It's not massive, nor is it jammed with the award-winning tourist attractions you'll find in larger, more prominent cities (ahem, Dublin).
That doesn't stop the tourists from coming, though. In fact, visitors like this quaint town so much that they bombard it in droves, especially during the summer. They're drawn here for the city's more organic surroundings and for the many things to do in and near Killarney, including touring the Ring of Kerry.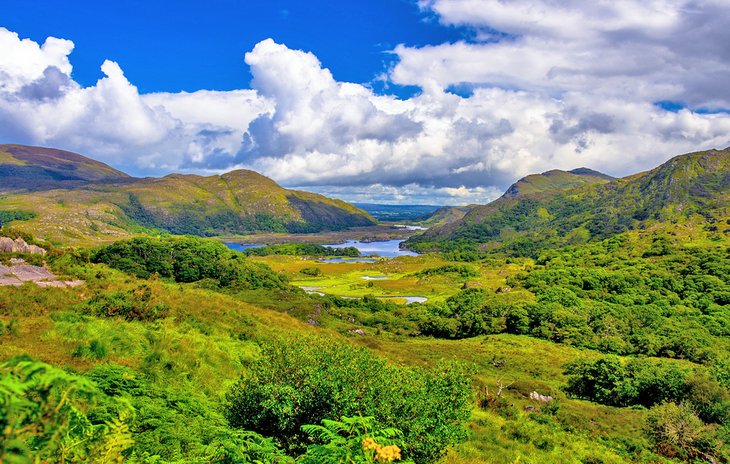 Dwarfed by towering mountain peaks, sweet Killarney offers a scenic place to rest and refuel after you've spent the day hiking, climbing, swimming, or kayaking through the lakes, waterfalls, and mountains of Killarney National Park. Plus, if you're looking for the typical touristy kitsch, you'll find it all here – from Royal Family teacups to T-shirts galore.
Big city folks may bemoan the city's lack of a vibrant nightlife, but there's no mistaking the magnetic pull of this town's impressive surroundings. Who needs bright lights and pounding music when you can be lulled to sleep by the wind whistling through trees?
8. Kinsale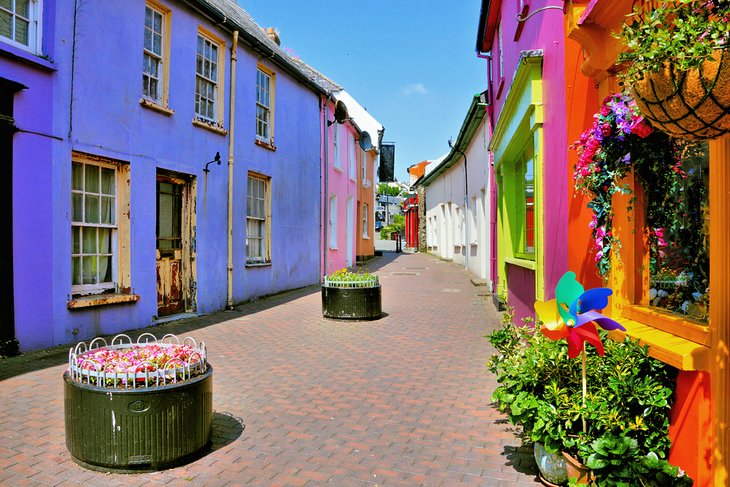 If you like to eat, you'll love Kinsale. Known as the "Gourmet capital of Ireland," this small city has a motto that gastronomes will truly appreciate: "Your Taste of Ireland."
Every October, this tasty town highlights its delicious fare in the annual Kinsale Gourmet festival. If you can't make it to this popular festivity, be sure to check out as many restaurants as you can during your stay – your taste buds will thank you, but your waistline may not.
To work off that third helping, head to the impressive, star-shaped Charles Fort, or take a walk around beautiful Kinsale Harbour, where you'll face boats that cost more than your house.
In town, you'll be greeted by charming cottages painted in every color of the rainbow. Get your camera ready!
9. Dingle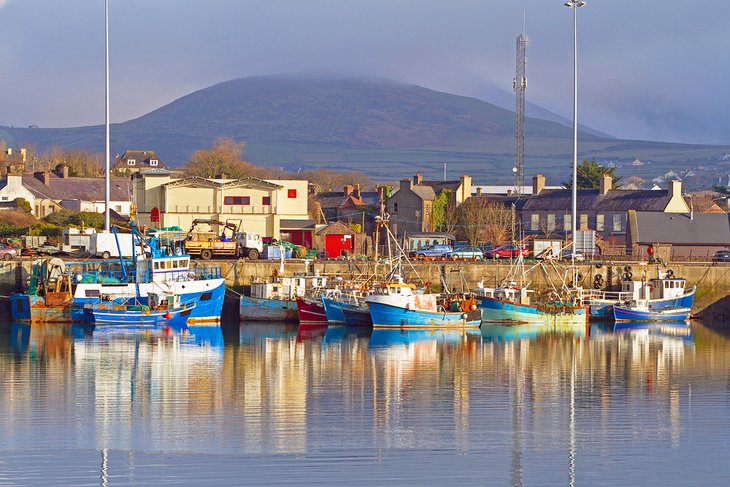 Jutting into Dingle Bay, on the spectacular Dingle Peninsula, is one of the quaintest fishing towns you'll ever come across. It features hilly, narrow lanes lined by quirky shops and farm-to-table restaurants.
Dingle also boasts a picturesque lighthouse, a medieval stone tower dating back to 1847, and brightly painted buildings favored by other charming cities like Kinsale. For a small city, Dingle offers plenty of fun and interesting things to do.
What this town is best known for, though, is its more natural surroundings. Tourists flock here to work in their new hiking boots on trails that snake through lush fields on the Wild Atlantic Way. They want to explore secret sandy coves and feel the sand between their toes on Cumeenoole Beach.
10. Westport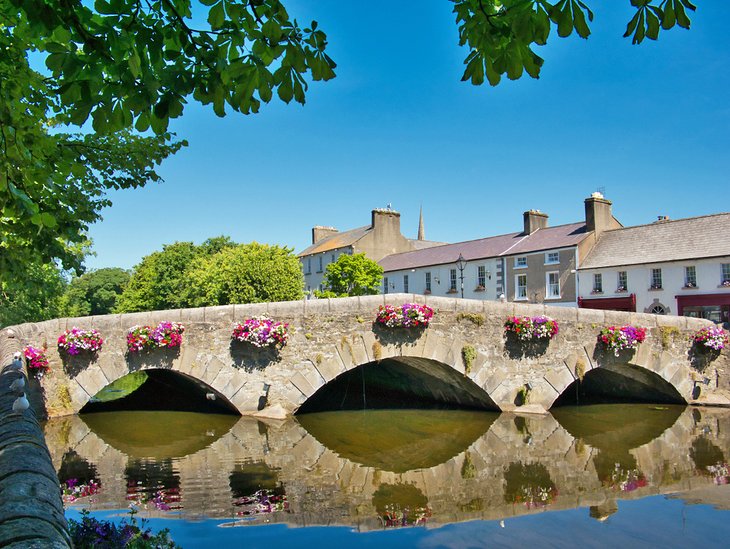 Westport has managed to retain its charm despite its ideal location (on a river in the center of County Mayo) and adorable Georgian-home-lined streets. You won't find neon lights, box stores, or chain museums here. What you will find is serenity.
A haven for the outdoorsy, Westport offers visitors easy access to everything from golf to cycling to sailing. Craving a beach vacation? They've got those, too. And you won't have to fight off massive crowds to find a spot on the sand.
Looking for romance? Head out hand-in-hand across the stone bridge that crosses the tree-lined Carrowbeg River. Then dine at one of the town's fine restaurants.
Westport is often referred to as the Riviera of the Wild Atlantic Way. Pack good shoes, because you won't be able to fight the urge to hike through the rugged countryside.
11. Waterford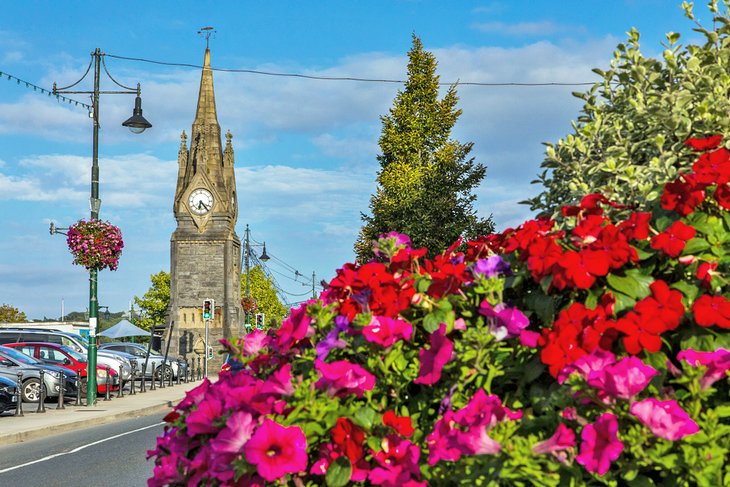 Little shines as brilliantly as Waterford crystal. This award-winning luxury item originated in the bustling port city of the same name on Ireland's southeast coast.
The city isn't shy about showing its love and appreciation for its trademarked prize. The immaculate House of Waterford Crystal takes visitors on a tour through time, introducing them to the fragile glassware's storied past and showing them how each intricate item is created – from mold making to blowing to finishing. For those who tend to be clumsy, you may want to keep your hands in your pockets, just saying.
Waterford is the oldest city on the Emerald Isle, which makes it a fascinating marvel for visitors. Mixed with remnants of its Viking and Norman history are more recent architectural upgrades and funky shopping centers and restaurants.
The Medieval Museum is a fine example of juxtaposition. Deep within a butter-yellow, modern, curved stone building lie two medieval chambers and many of the country's oldest relics.
Sitting prominently on Meager's Quay, overlooking the pretty River Suir, is the iconic Clock Tower. A Gothic relic dating back to 1863, this tower is perhaps the most recognizable of all the tourist attractions in Waterford.
12. Tralee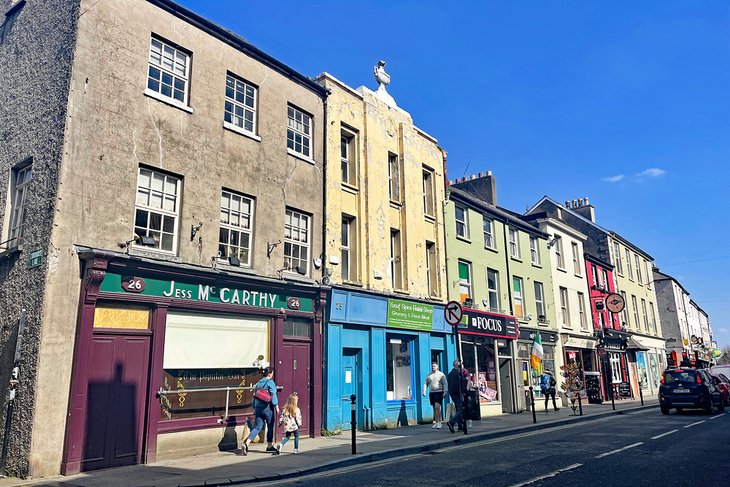 Another example of old world meets modern day, Tralee boasts historic Georgian homes interlaced with contemporary buildings and concrete piazzas.
Perhaps best known for its annual Rose of Tralee International Festival (basically a beauty pageant that takes place each August), Tralee is short on tourists at other times of the year, but big on charm.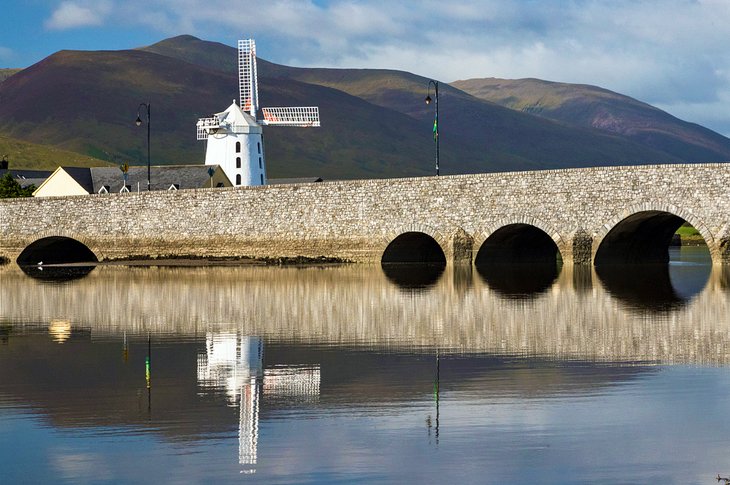 One of the most popular tourist attractions in Tralee is the Kerry County Museum, which includes life-sized dioramas that bring life in the 20th century to the forefront of our modern day culture. The Tralee Bay Wetlands Centre is another crowd-pleaser, filled with wildlife and scenic views.
Speaking of scenery, Tralee is often used as a jumping-off point for those keen on exploring the spectacular countryside nearby (we're talking about you, Ring of Kerry and Killarney National Park).
13. Athlone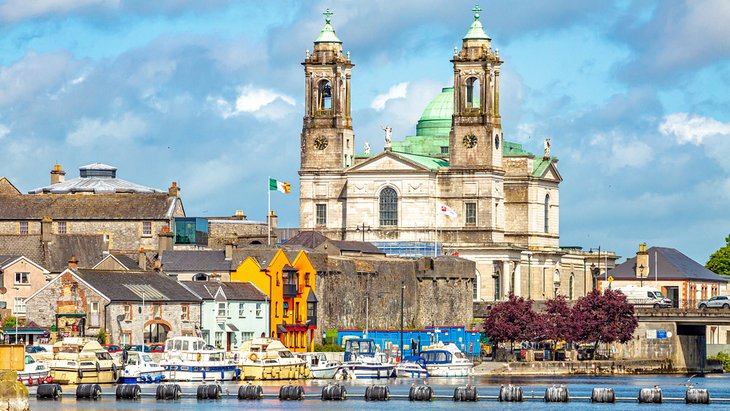 The Shannon River divides quiet Athlone into two sections. If you're looking for character, stick to the river's west side, where you'll find quirky and colorful buildings, eclectic stores, and authentic Irish restaurants serving favorites like bangers and mash and a hearty Irish stew. They'll warm your bones on a blustery day and keep your belly filled for hours. The east side is where all the commerce happens.
A popular spot for tourists arriving by boat, Athlone offers easy access to water sports, fishing, and sailing.
Not a fan of the open sea? Remain a landlubber while touring the town's most popular attractions. Athlone Castle is impossible to miss. An imposing structure rising high above the riverside, this stoic 13th-century structure highlights its turbulent past through modern displays that bring its history to life.
14. Clifden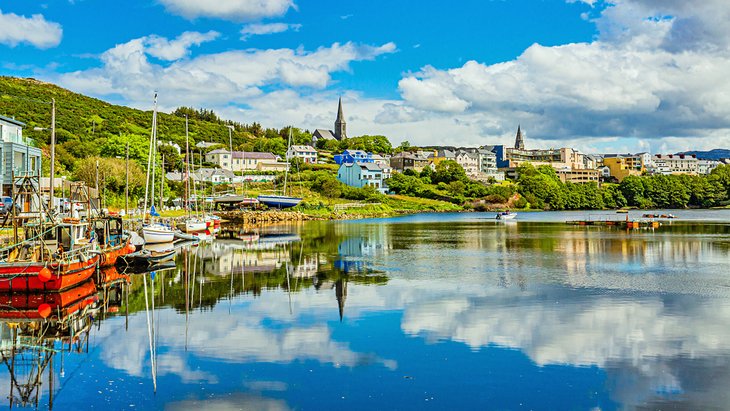 A small city, Clifden certainly packs in a ton of beauty. Nestled quietly within the Twelve Bens Mountains and beside the mouth of Clifden Bay, you'll be hard-pressed to find a more breathtaking town.
Tall church steeples are dwarfed by towering mountain peaks while colorful buildings pop against nature's lush green backdrop. Stone walkways line the serene River Owenglin, which runs through the center of town. It's lined by shops and restaurants and offers a perfect place to visit for a long walk, followed by a hearty meal.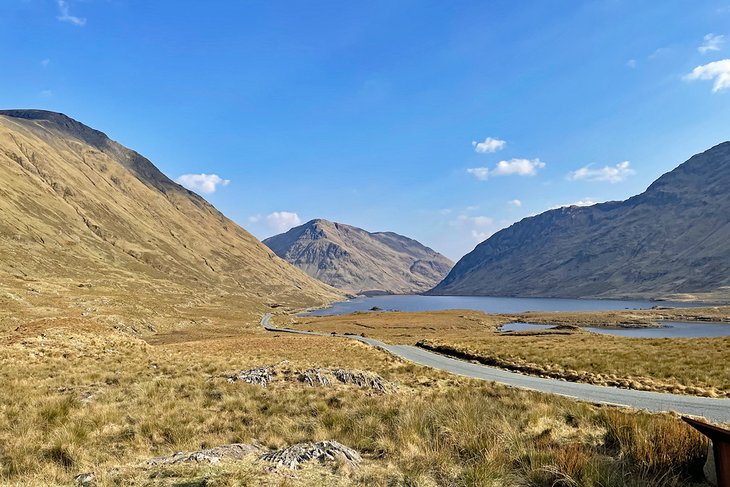 A mere 50 miles from Galway, Clifden is a popular weekend retreat for those looking for a relaxing getaway. Those who crave a bit more excitement should head to the area's sandy beaches, where they can swim in the refreshingly cold sea. Then, head to nearby Connemara National Park, which boasts 2,000 hectares of bogs, heaths, forests, and mountains to explore.
15. Sligo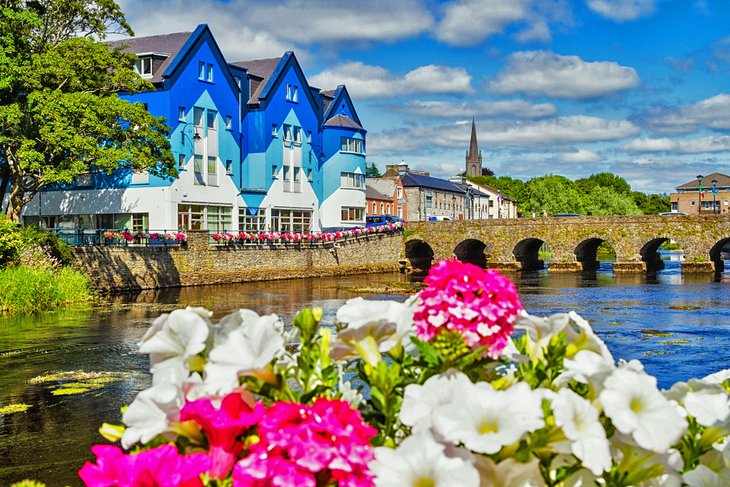 This pretty town is only a two-and-a-half-hour drive from Dublin. And what a drive it is. Roll down the windows and let the wind tousle your hair as you ooh and aah at the incredible scenery. From the crashing Atlantic Ocean to the majestic mountains, sparkling lakes, and lush fields, there are plenty of natural wonders to gape at in this lovely spot.
The town itself is charming. Stone bridges allow visitors to cross the River Garavogue while keeping their toes dry. Quaint stores entice shoppers, while traditional Irish restaurants entice tourists to taste their wares.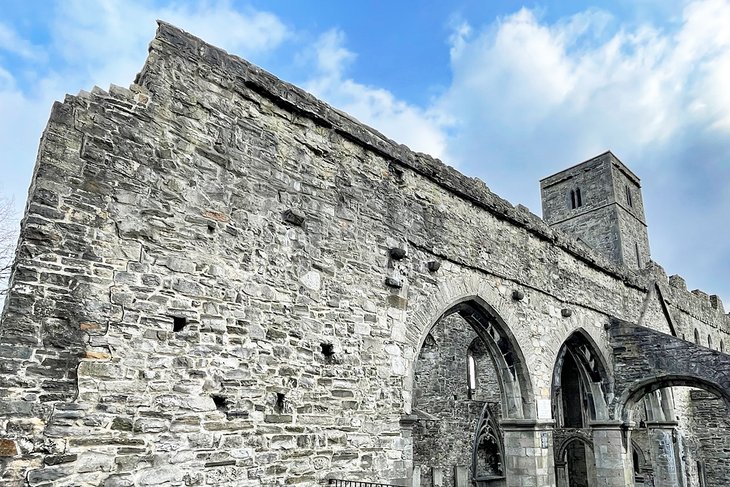 The town's historic charm is by no means its only beguiling feature. Modernity has also made its mark on this sweet city – in the form of large glass towers and the uberimpressive The Glasshouse hotel on Swan Point. Plus, there are plenty of things to do in Sligo to keep visitors busy.
Map of Cities in Ireland