18 Top-Rated Attractions & Things to Do in Limerick
We may earn a commission from affiliate links ()
The Emerald Isle's first "Irish City of Culture," Limerick has come a long way from its rocky, siege-ridden start. The third largest city in the Irish Republic, this is a great place to enjoy art, music, shopping, and good food that can compete with any bustling metropolis. There are a ton of interesting things to do in Limerick to keep travelers busy.
Limerick is conveniently located about 24 kilometers from Shannon International Airport, on a picturesque island set between the rivers Shannon and Abbey. Within its borders, you'll find a healthy mix of old meets new: large Georgian buildings and a stunning historic castle mixed with modern art museums and eclectic shops. English Town lies in the north of town, offering multiple nods to the area's storied past. South of the Abbey River are the more modern Irish Town and upmarket Newtown Pery districts.
Interestingly, the famous "limerick" poems didn't necessarily originate in the city, but were probably first conceived in England.
As well as taking in the city's must-see attractions, visitors should see the surrounding Shannon area with such gems as picturesque Adare village and medieval Bunratty Castle.
To help you get the most out of your time here, be sure to refer to our list of the top tourist attractions in Limerick.
See also: Where to Stay in Limerick
1. King John's Castle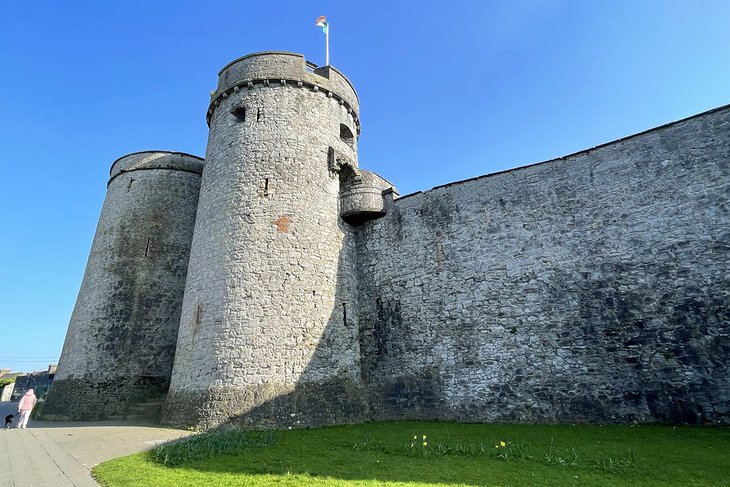 Starting from Sarsfield Bridge, a leisurely 15-minute walk takes visitors to King John's Castle, arguably the city's most photographed structure and one of the best tourist attractions in Limerick. En-route, with short detours, are the Hunt and Limerick City Museums. The 13th-century castle stands to the right of Thomond Bridge and rises imposingly above the Shannon.
The pentagonal fortress, with a main block, three round corner towers, a bastion, and a two-story gatehouse has been thoroughly restored and is the historic jewel in Limerick's crown.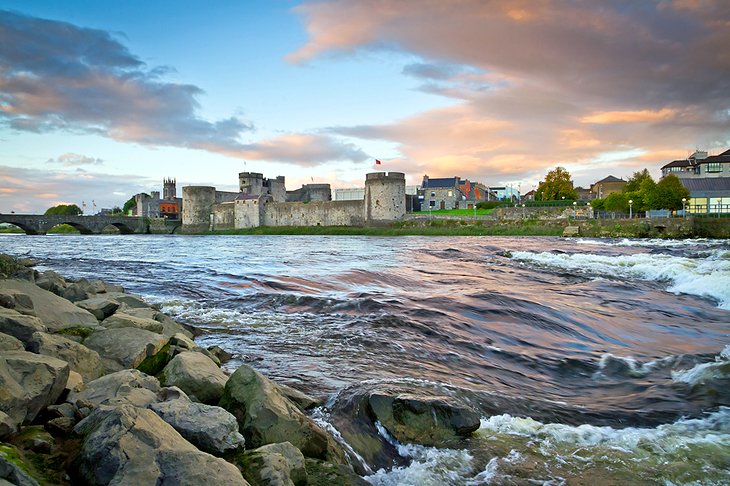 2. St. Mary's Cathedral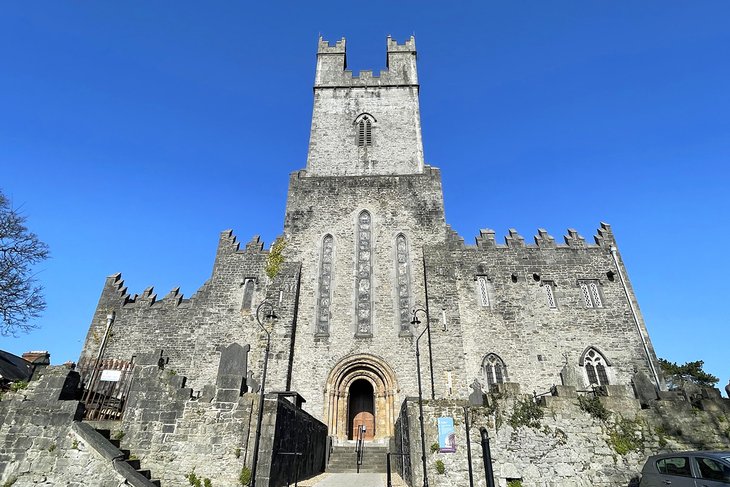 St. Mary's Cathedral is one of Ireland's secluded jewels. A place of worship has occupied this site since 1168. The West Doorway, originally the entrance to the former Royal Palace, dates from the 12th century, and it's claimed that marks on the surrounding stonework were made by defenders of the city sharpening their swords during various sieges. This door is now only used during ceremonial occasions when those wishing to enter must knock first before entry is granted.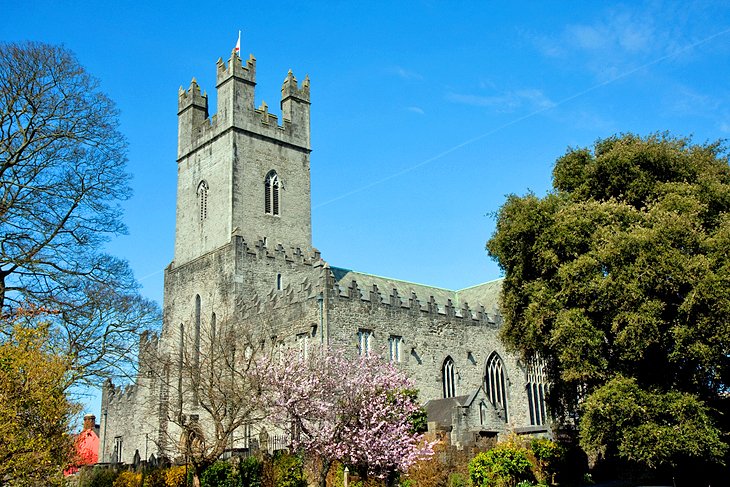 3. St. John's Square and Cathedral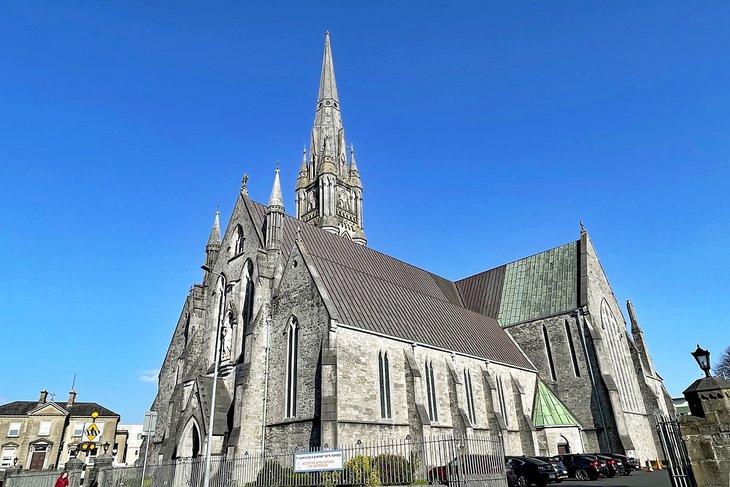 About a 10-minute walk from St. Mary's Cathedral, St. John's Square consists of 10 fine stone-faced Georgian townhouses dating from around 1750. The houses fell into serious decay over the centuries, and by the 1970s were derelict and ready to be demolished. Thankfully this didn't happen due to a combination of private and public funding. Recently, a further one million euros was spent upgrading the location.
4. Limerick City Gallery of Art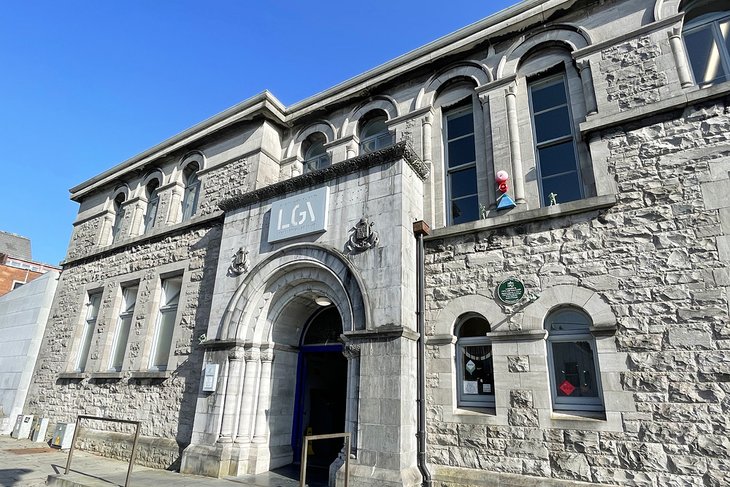 The Limerick City Gallery of Art is housed in the 1906 Romanesque Carnegie Building. The building was funded by philanthropist Andrew Carnegie (1835-1919) and was originally called The Carnegie Free Library and Museum. It's now one of Ireland's leading contemporary art galleries and displays an impressive collection of Irish 18th- to 21st-century art.
5. The Hunt Museum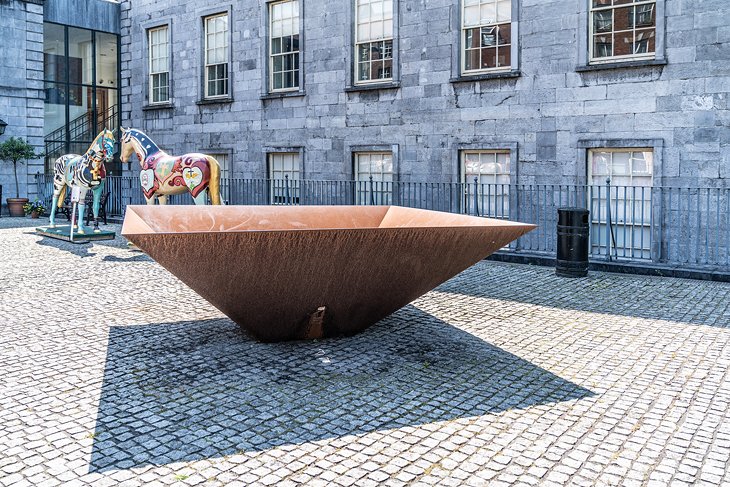 The Hunt Museum was established in 1974 after a sizeable donation of important works of art and antiquities from the family after which it's named. It has since become one of the most important cultural attractions in Limerick.
Consisting of more than 2,000 interesting pieces donated by John and Gertrude Hunt, along with numerous items added since, this impressive collection is housed in the city's old Customs House, an impressive structure built in the 1700s that was renovated specifically for the purpose.
Highlights of a visit include a chance to see works by Renoir and Picasso, as well as medieval and Celtic artifacts, including tools and weapons. There's also an impressive array of historically significant jewelry and coins. Free one-hour guided tours are available, and with advance notice they can focus on a particular theme or interest. A café and gift shop are located on-site.
6. The Limerick Museum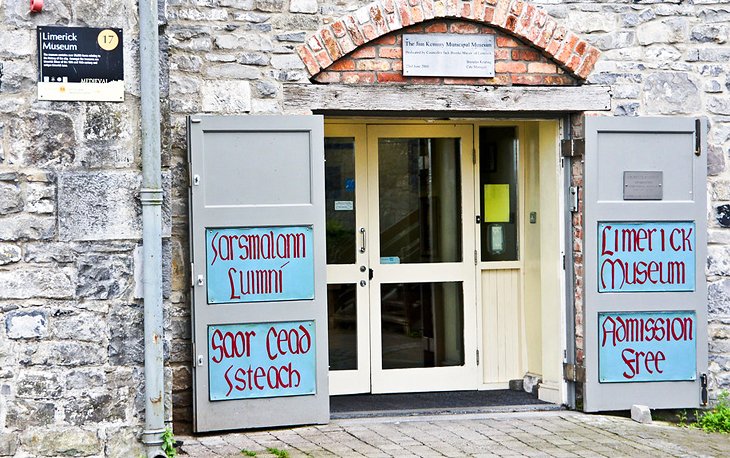 Although opened in 1916, the Limerick Museum has only been housed in its current location in the attractive old Henry Street friary since 2017. Regarded as one of the top free things to do in Limerick, this important local attraction focuses on collecting and preserving artifacts related to the city's long and rich history.
With more than 60,000 items dating from the Stone Age right up to today, highlights of a visit include a chance to see a rare collection of Limerick lace, local silverware, as well as clothing and weaponry.
7. People's Park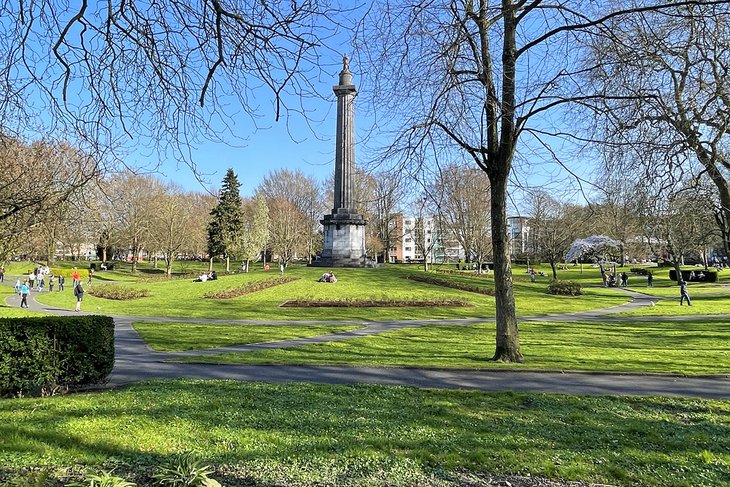 Located beside the Limerick City Gallery of Art, People's Park is the most popular green space in Limerick. Dating from 1877, this is a tranquil oasis and the city's main park, a perfect spot to enjoy a picnic, bathe in the rare sunshine, or merely enjoy a wander in the fresh air.
A large selection of mature deciduous and evergreen trees dot the park and, during the spring and summer, visitors can admire a wonderful display of flowers. Other features include a memorial on a giant pillar to Thomas Spring-Rice (MP for Limerick from 1820-1832), a 19th-century bandstand, an ornate drinking fountain, and two gazebos.
8. Newtown Pery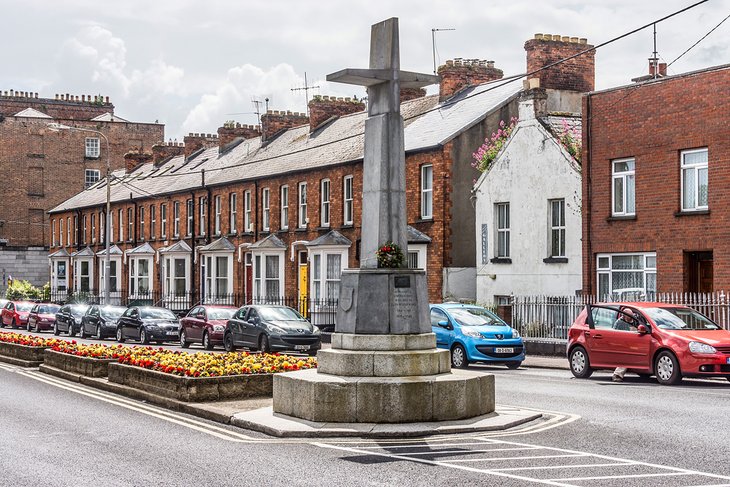 Also known as the Georgian Quarter, Newtown Pery is where you'll find the most buzz in Limerick. This historic region serves as the city's central shopping district, which is why so many tourists spend the majority of their time here. The area was built in the late 18th and early 19th centuries, maintaining its charm in the Georgian buildings that now house modern shops.
In addition to the fun shops and restaurants lining the streets, you'll find attractions like the People's Park, Limerick City Gallery, Frank McCourt Museum, and St. Michael's Church in this lovely spot. It encompasses the area between Henry and Parnell Streets and Roches and Wolfe Tone Streets.
No. 1 Pery Square is one of the best hotels in Limerick, and it's conveniently located in the heart of the Newtown Pery district. Housed in a Georgian terrace, this boutique hotel offers pretty views of People's Park, afternoon tea, a phenomenal restaurant, and a relaxing spa.
9. Glenstal Abbey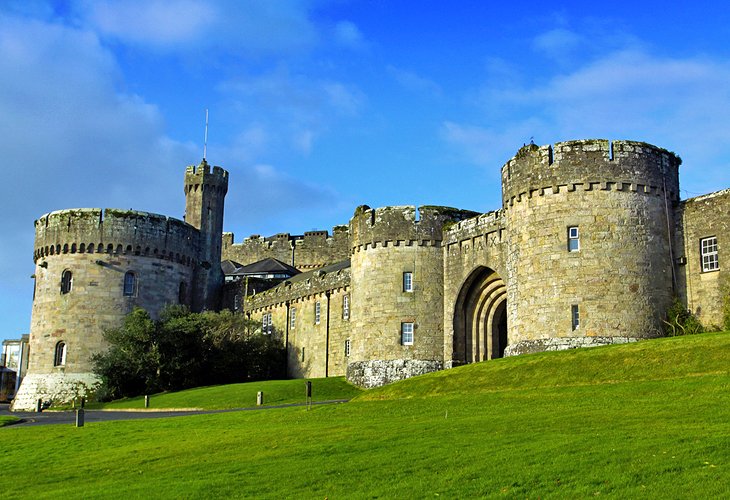 Under half-an-hours' drive from Limerick city along the R445 and R506 brings visitors to beautiful Benedictine Glenstal Abbey set on a serene 500-acre estate. Day visitors are welcome to visit the grounds and the church, and those who wish can attend the liturgy.
Scenic walks meander around the grounds, which are adorned with beautiful trees and flowers and provide a sanctuary for wildlife. The remains of Ireland's old oak forest lie along the perimeter.
10. Lough Gur Prehistoric Site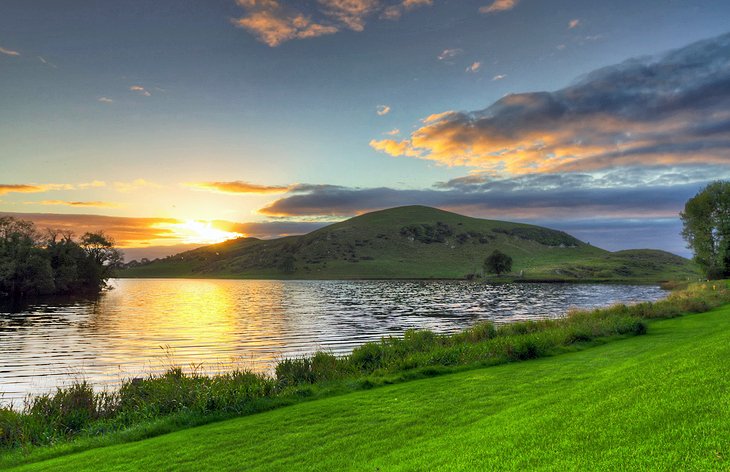 The captivating Lough Gur Prehistoric Site is a visit-worthy gem situated nearly 26 kilometers from Glenstal at Holy Cross. It lies on the bow-shaped Lough Gur and has been listed as a National Monument of exceptional interest.
The site's Heritage Centre reopened in June 2013 after a facelift and now boasts state-of-the-art facilities. Visitors can explore the fascinating heritage of Lough Gur through interactive multimedia displays covering more than 6,000 years of archaeology and history.
During the 19th century, the lough was partly drained, and evidence of occupation going back to the Neolithic period was found. Notable features include a wedge-shaped passage grave, stone forts, a Neolithic burial site, a burial mound with a circle of standing stones, a fine double stone circle, a crannog (an artificial islet now linked to the shore), and a cult site with an almost monumental entrance.
11. Adare & Adare Manor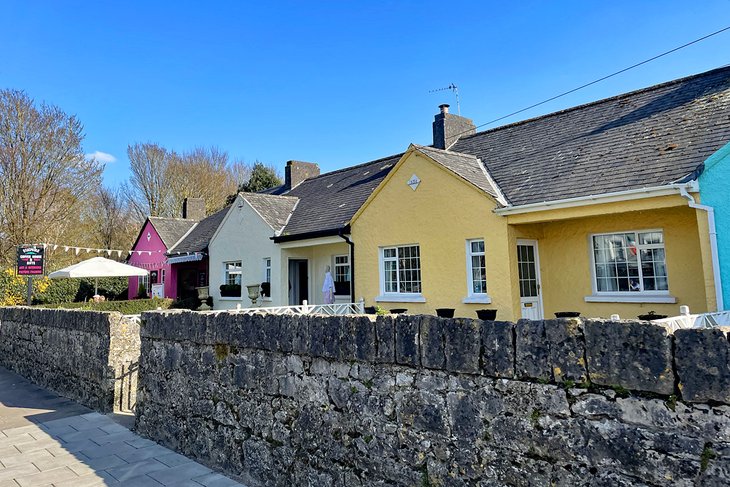 You'll find the quaint Adare village and magnificent Adare Manor a 25-kilometer drive from Lough Gur via the R512 and 511. The charming village hugs the wooded west bank of the River Maigue on the busy road leading to Killarney.
With its thatched roofs and old grey-walled church, Adare has something of the air of an English hamlet. The arched stone bridge gives an attractive view of the beautifully planted banks of the river and old buildings in the background.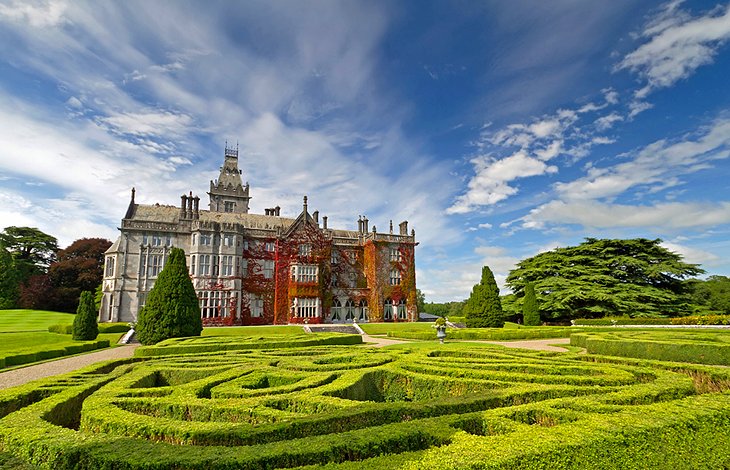 Presiding over a park, the 1832 neo-Gothic mansion, Adare Manor, was transformed into a luxury hotel some years ago. The principal rooms, including the hall and picture gallery, are open to the public, while the Tea Room affords pleasant views of the gardens and terraces.
12. Foynes Flying Boat & Maritime Museum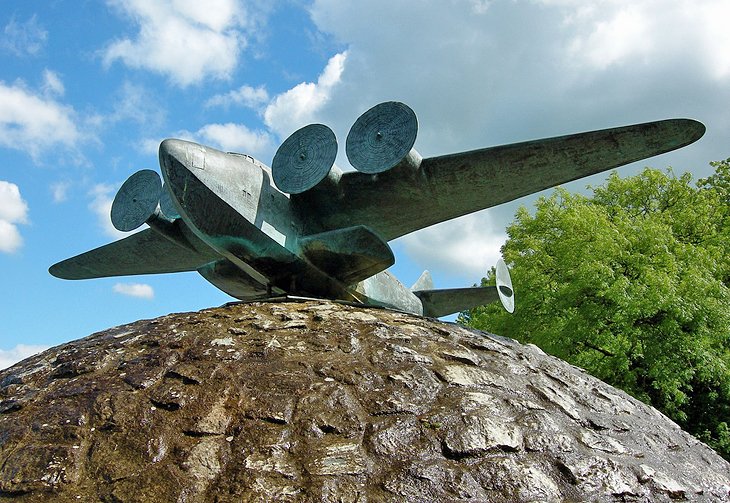 About a 40-minute drive from Adare, Foynes Flying Boat & Maritime Museum is a must-see for aviation and 20th-century history enthusiasts. Housed in the old Foynes terminal building, this is where flying boats would make their post Atlantic stopovers.
13.
Editor's Pick

Bunratty Castle and Folk Park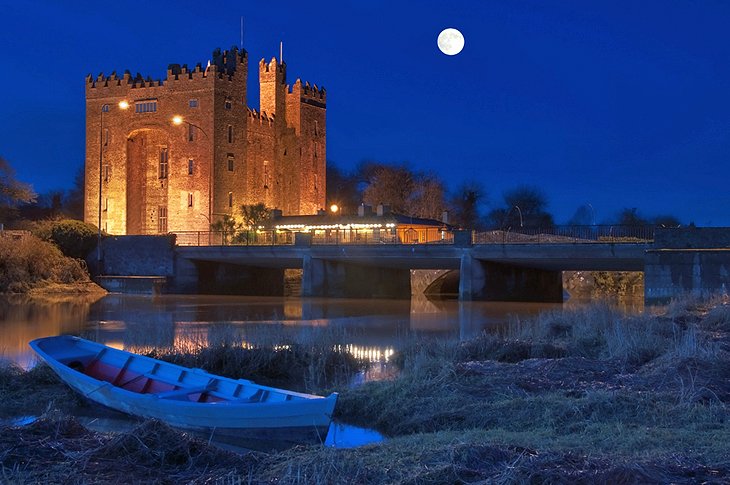 Just over 15-minutes' drive from Limerick city on the N18 and E20 is one of Ireland's most renowned and fun attractions, the much-loved Bunratty Castle. No visit to the Shannon region would be complete without coming here.
Dating from 1425, the castle is the most complete and best-preserved medieval fortress in Ireland and was restored in 1954 to its former glory. It now contains mainly 15th- and 16th-century furnishings, tapestries, and works of art instilling a mood of distant medieval times. Intrepid souls can attend evening medieval banquets during which certain guests may be banished to the dungeons below.
The Folk Park is a recreation of how Ireland was more than a century ago. Occupying 26 rural acres, the park encompasses more than 30 buildings in a "living" village. Farmhouses, village shops, and streets are recreated and furnished as they would have appeared at that time according to their social standing, from the poorest one-room dwelling to Bunratty House (1804).
14. Day Trip to the Cliffs of Moher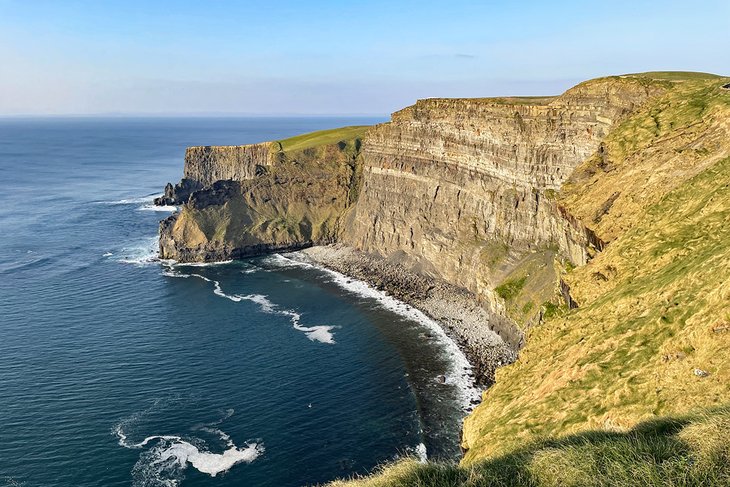 One of the best tours from Limerick is the Cliffs of Moher Day Tour from Limerick: Including the WiIld Atlantic Way. This excursion actually covers two of Ireland's most-visited attractions: the Cliffs of Moher and The Burren.
You'll enjoy incredible views from over the Atlantic as you stroll along the clifftops, which stand an impressive 214 meters tall, and you can learn more about this stunning part of the world with a visit to the Cliffs of Moher Visitor Center. With a bit of luck, you might even spot some of the abundant wildlife that resides here, including puffins.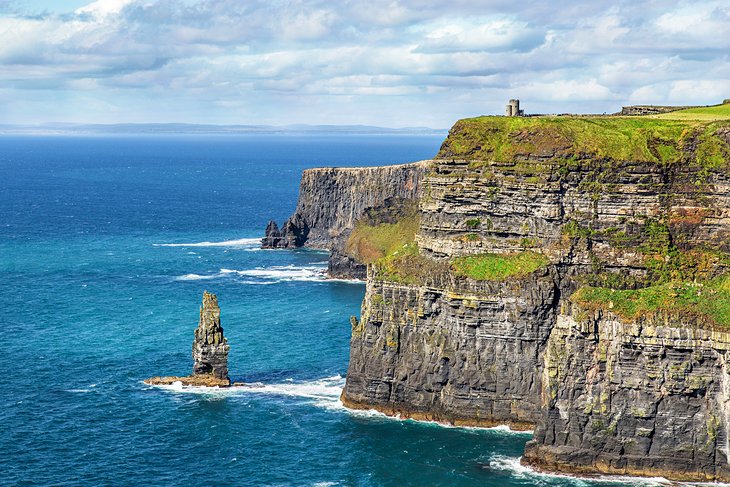 The Burren section of your fun day trip also offers plenty of great opportunities for photos and memorable selfies. You'll take in some of the country's most dramatic scenery-it's largely made of rugged karst and resembles the surface of the moon-as well as such popular tourist sites as Bunratty Castle; the quaint village of Doolin, famous for its traditional Irish music; and a drive past Galway Bay.
15. Tour the Ring of Kerry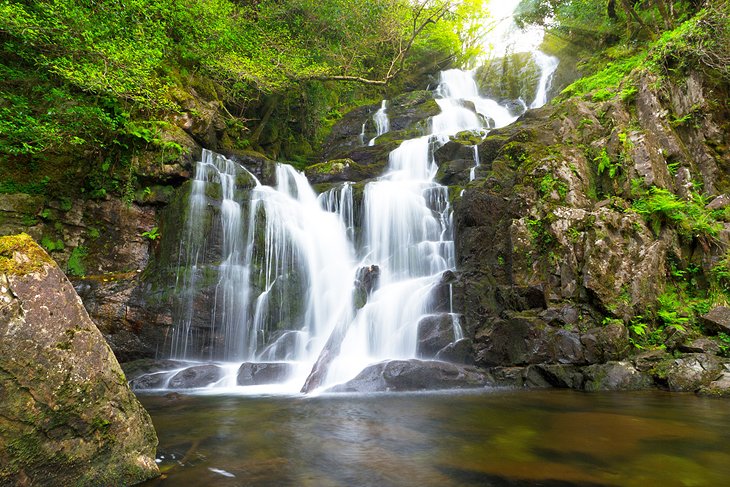 One of the top things to do in Limerick is to hop aboard a Ring of Kerry day tour, including Killarney National Park. Sure, it's a long day trip (it lasts 11 hours), but once you return, you'll agree that it was worth every minute. All told, your bus adventure will cover the full length of this 179-kilometer-long circular route, taking in such points of interest along the way as Killarney National Park (obviously) and a number of pretty villages, such as Waterville and Sneem, plus endless picturesque scenery.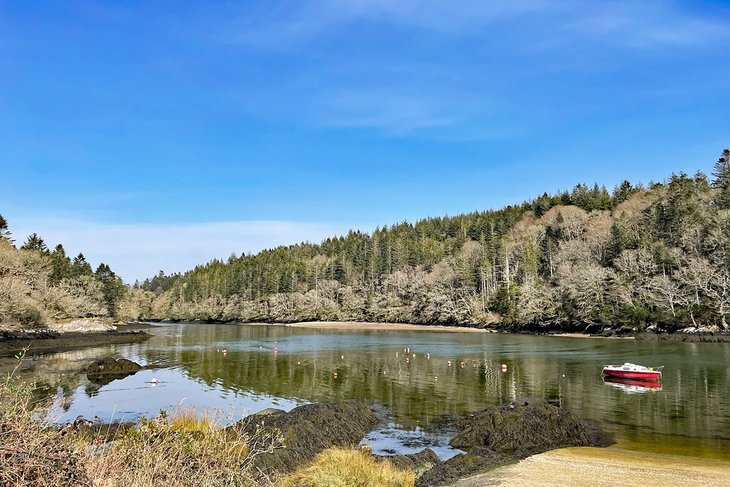 A highlight is the last stop on your journey, which takes in the spectacular Torc Waterfall. This 18-meter-tall falls is pretty no matter the season and one of the must-sees on this unique scenic driving route. The tour starts and finishes at Limerick's downtown Arthur's Quay Shopping Center.
16. Milk Market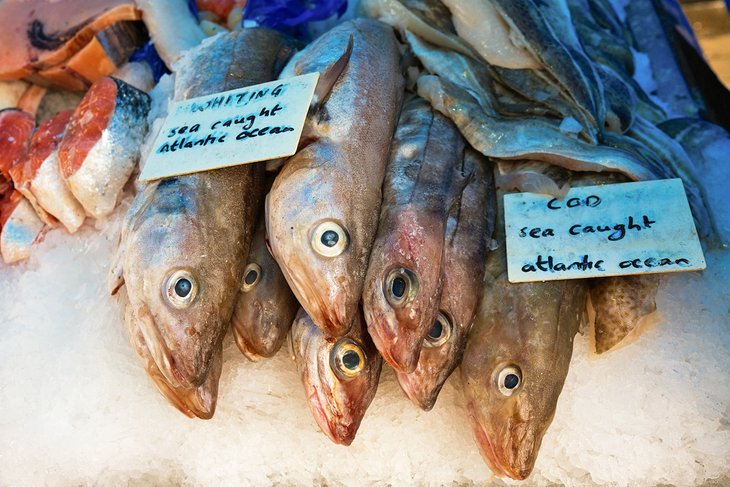 Ireland has its fair share of farmers markets, but one of the most impressive is the Milk Market in Limerick. The market started in 1852, but the structure you see today was renovated in the 1990s and features a domed canopy, which is where you'll often be able to hear live music.
17. Thomond Park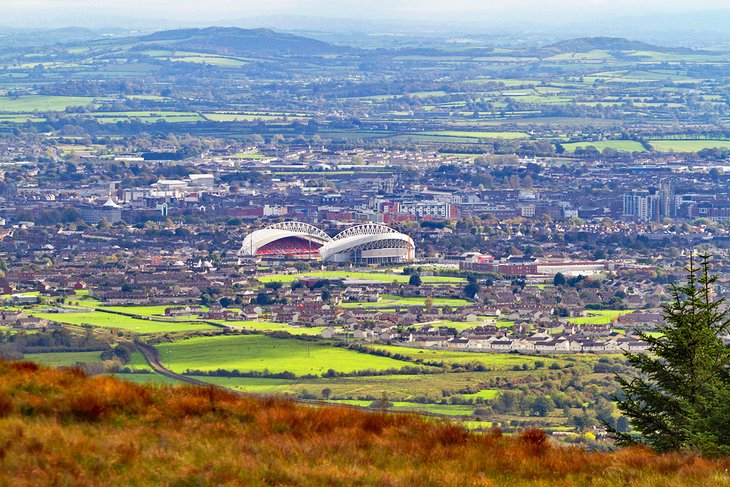 Rugby may as well be a religion in Ireland, especially in Munster. Its home team, Munster Rugby, a.k.a. The Red Army is one of the best rugby teams in the world. Their home field is Thomond Park, the world-famous venue with capacity for 25,600 spectators.
18. The Treaty Stone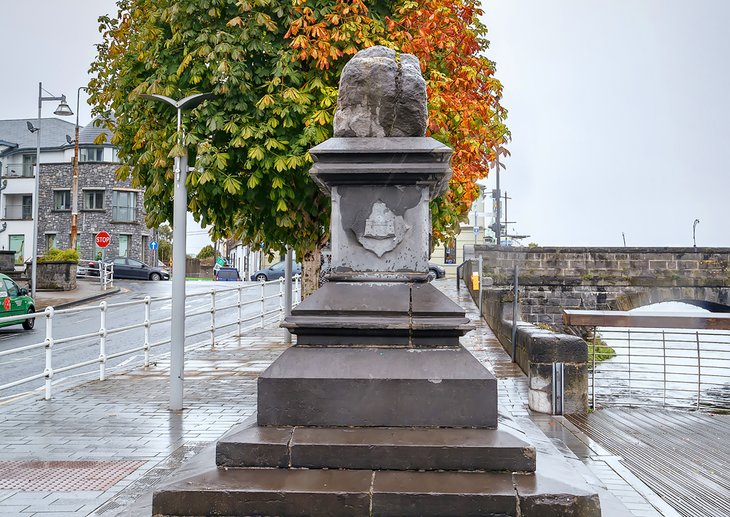 To understand the Treaty Stone, you have to understand a bit of Irish history. The Treaty of Limerick was signed in 1691, which put an end to the two-year-long Williamite War in Ireland. It was the war between William III of England (William of Orange) and his father-in-law, King James II. Because of the signing in Limerick, Limerick became known as the Treaty City.
It is said that the treaty was signed on a stone in front of both armies, on the Clare side of the Thomond Bridge across the River Shannon. Today, it is said that the stone still exists, and this historic landmark sits at the location where the treaty was signed. Originally the stone was on the opposite side of the bridge, but since 1865 has held residence on the original side of the river.
Those who appreciate Irish history, or history in general, will love this photo opportunity right outside downtown Limerick.
Where to Stay in Limerick for Sightseeing
To help you get the most out of your time in Limerick, we've pulled together some of our favorite hotels located near top tourist attractions such as King John's Castle.
More Related Articles on PlanetWare.com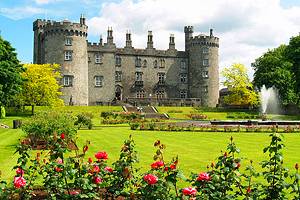 The Best of Small-Town Ireland: A favorite among tourists for its many top-rated attractions, the picturesque medieval town of Kilkenny will keep you busy for hours. Highlights include the elegant Kilkenny Castle, the National Craft Gallery, and the town's two cathedrals. Also worth visiting are the northern town of Sligo, as popular with surfers as it is with culture buffs, and historic Waterford, known the world over as the home to Waterford crystal.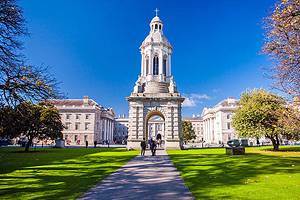 Ireland Vacation Ideas: The city of Dublin is a must-visit, especially for fans of great cultural attractions such as Trinity College, home to the famous 1,200-year-old Books of Kells exhibit. The country's second largest city is Cork, a popular choice of base for vacationers for its people-friendly pedestrian zones, historic markets, and picturesque parks. Galway, too, is a great place to visit and should be included on an Ireland travel itinerary, in particular for its large public square, Eyre Square, and its famous market area.