11 Top-Rated Weekend Breaks in Ireland
We may earn a commission from affiliate links ()
The romantic image of Ireland painted with green rolling hills, a rugged coastline, and captivating historic castles in reality lives up to the portrait. Towns are lined with cobblestones, flowers dot the narrow streets, and beyond every hairpin turn there seems to be a medieval castle.
With a burgeoning culinary scene throughout the country, fisherfolk and farmers contribute tasty ingredients to some of the most memorable dishes appearing on menus. In addition, classic hearty fare, traditional music, and views that are breathtakingly beautiful give Ireland a plethora of getaways in all directions that will satisfy every kind of traveler. For ideas, see our list of the top weekend breaks in Ireland.
Note: Some businesses may be temporarily closed due to recent global health and safety issues.
1. Dublin City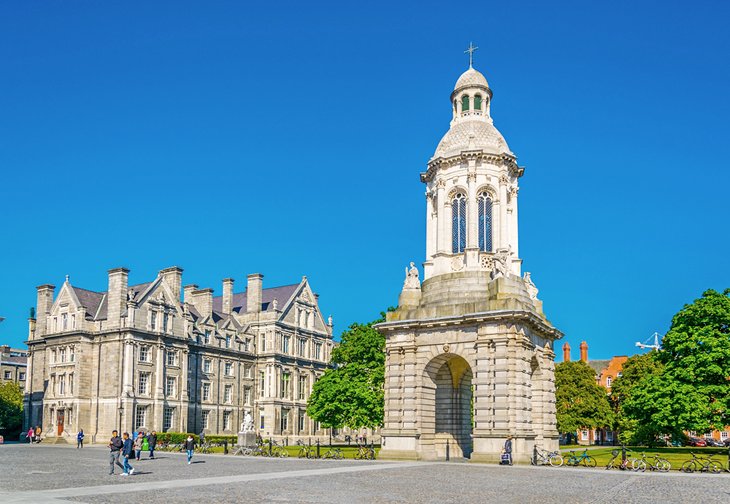 Irish hospitality comes to life in the city of Dublin. This modern urban oasis is wrapped in Irish charm and centuries of history. Choosing a location in the central part of the city allows visitors to walk to many attractions. This includes the famous Book of Kells, housed in The Old Library at Trinity College; Dublin Castle; and the 12th-century Christ Church Cathedral.
The traditional Irish restaurants will satisfy cravings for Irish stew, soda bread, and black pudding. Make no mistake, however, the country is in the midst of a foodie revolution, buzzing with hipster baristas and award-winning farm-to-table establishments taking the culinary world by storm.
Finally, take some time to walk by the River Liffey, flowing through the center of the city. As the lifeblood of Dublin, it will add an exclamation point to your memories and keep you wanting more. For the rest of your sightseeing, the Dublin Hop-On Hop-Off Bus will allow you to experience 33 of the city's most popular attractions.
Accommodation: Where to Stay in Dublin: Best Areas & Hotels
2. Galway City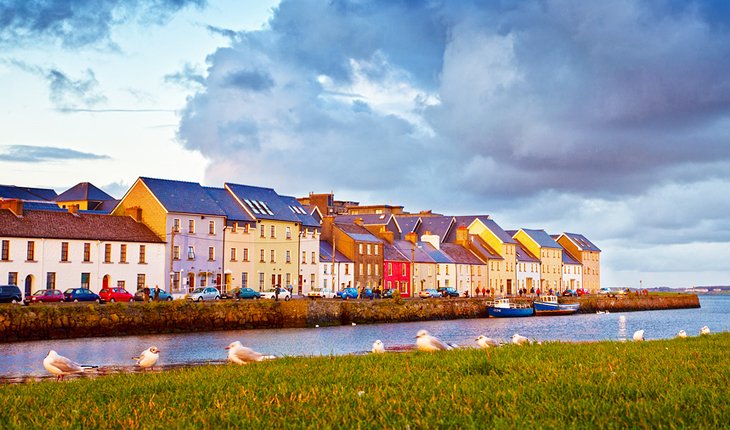 Galway has a bit of a rough-and-tumble reputation, and tourists will find plenty of action to keep them busy during a weekend break. Located on the west of the country's coastline, this medieval city is well known for its lively culture. Check the local calendar, as festivals take place throughout the year and contribute to the bohemian vibe of the city. Music is well represented, and the city is at least partially responsible for the renaissance in Ireland's culinary scene. Walking around the city provides plenty of opportunity for photo ops near fragments of the original 12th-century protective wall.
Accommodation: Where to Stay in Galway: Best Areas & Hotels
3. Tralee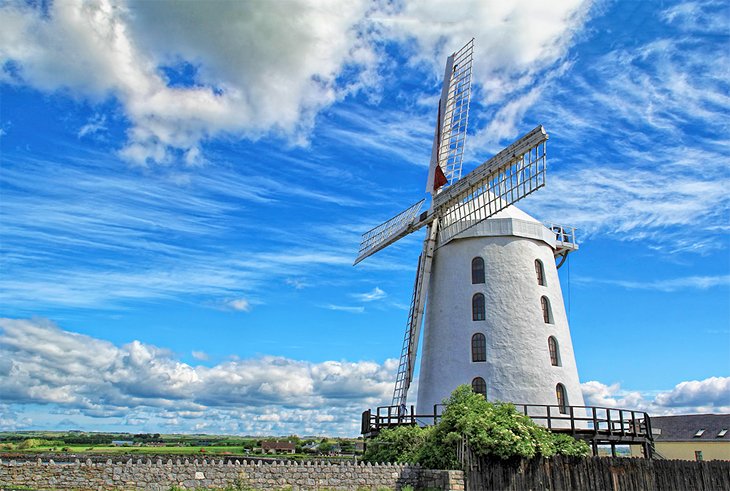 County Kerry offers a great area for a family break. Tucked into one of the many scenic coves on the southwest peninsula, Tralee is a good spot to call home for the weekend. Green space is abundant in the spacious Town Park, and both the Dingle Way and the North Kerry Way offer local hiking trails.
Beaches are an easy drive when the weather cooperates. If you still want to explore more of the outdoors, the Tralee Bay Wetlands Ecology Center offers eco-adventures, an observation tower, and interactive exhibits along with a café. A great escape during inclement weather is the indoor Aqua Dome Waterworld. Kids will love all the activities, including aqua golf. Finally, a show at the National Folk Theatre of Ireland brings the land's folklore alive with engaging performances.
4. Cork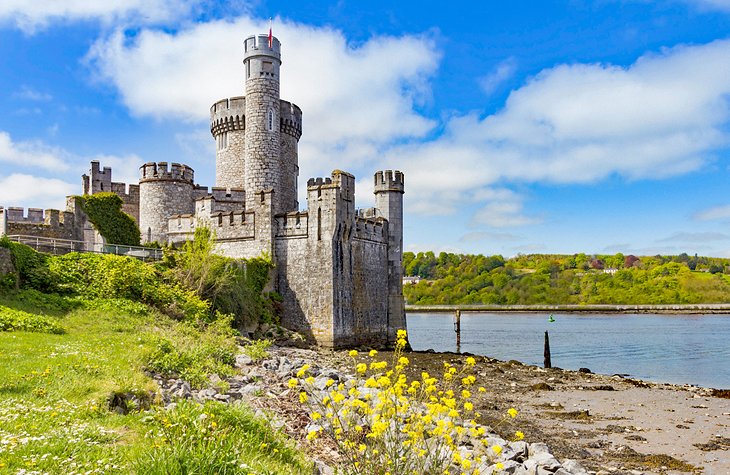 The very walkable Cork City is a great spot for a weekend break. Uniquely located on an island in the River Lee, the city center offers a wealth of coffee shops for recharging between visits, as well as a wide variety of galleries and museums. As a university city, there is a youthful vibe reflected in the music and festivals.
For a great view of the city, make sure to climb the steeple of St. Anne's Church. Visitors can ring the bell, or even play a tune. The English Market is an enclosed treasure of local produce and artisan goods, a great spot to pick up souvenirs of your trip.
5. Sligo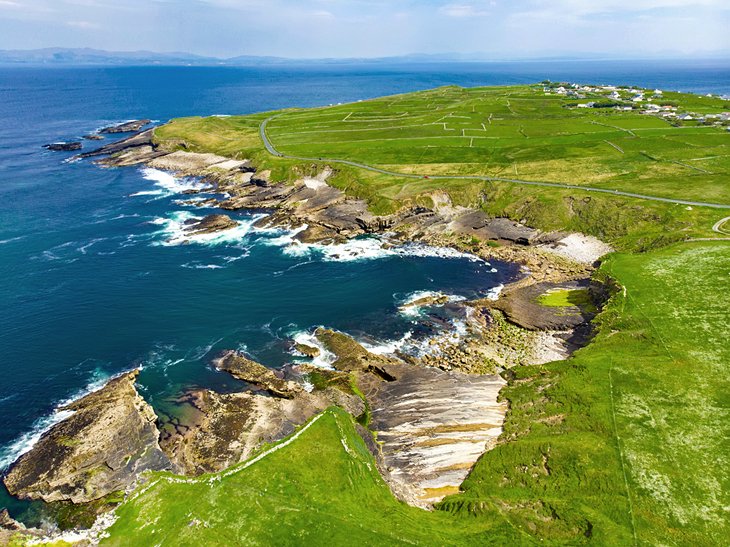 As one of the top surfing centers of the country, Sligo attracts water adventurers ready for wet suits, lessons, and waves. Wide, sandy beaches make for great walking destinations for those more comfortable on shore.
The city, along Ireland's northwest coast and about 217 kilometers from Dublin, has made a name for itself as a seaweed capital. Spas and restaurants feature the unusual item on their menus in creative ways.
The rugged countryside is home to medieval ruins of abbeys, tombs, and churches sprinkled with waterfalls and lakes.
The Model, a contemporary arts center featuring the work of Jack Butler Yeats and additional Irish artists, along with music performances and cinema, will impress art lovers. Their inventive café features local ingredients with a Mexican twist. Families will enjoy the nearby fairy gardens at Gillighan's World and a waterpark called Waterpoint.
6. Waterford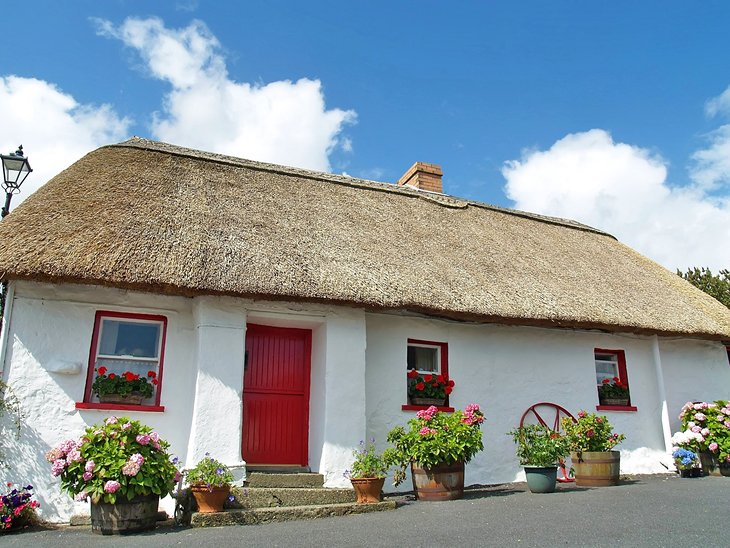 Waterford might be best known for its cut-glass crystal, but there are many additional highlights in Ireland's oldest city. Founded by Vikings in the 9th century, the southeast port is a cornerstone of Ireland's Ancient East®. Visitors can tour the Viking Triangle, a peninsula made up of small, narrow streets. Parts of ancient medieval walls still stand as pieces of living history.
To dig a bit deeper, make sure to visit the Bishops Palace, the artifact-filled Medieval Museum, and a 12-meter longboat ship replica. After conquering the Vikings, make a stop at the Waterford Crystal facility, located near the historic district. Visitors can tour the factory and see how the glass is designed and made.
7. Killarney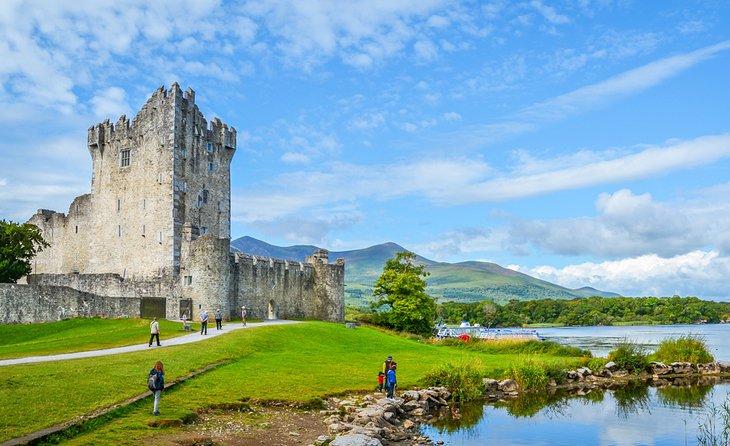 The terrain around Killarney makes the area a great weekend escape for adventure seekers. Trails abound, and hikers will find something for all levels of fitness. For those seeking a bit more of an adreneline rush, try abseiling, the thrill of sliding down a mountain attached to ropes (a là paratroopers). Some might call it a type of rappelling. The area is known for some of the top hotel spas in Ireland; take advantage of a treatment after all the physical activity.
Killarney also provides access to the Ring of Kerry, a circular 179-kilometer route around the Iveragh Peninsula. This popular drive takes visitors into authentic Ireland – the quaint villages and breathtaking views for which the country is known.
8. Connemara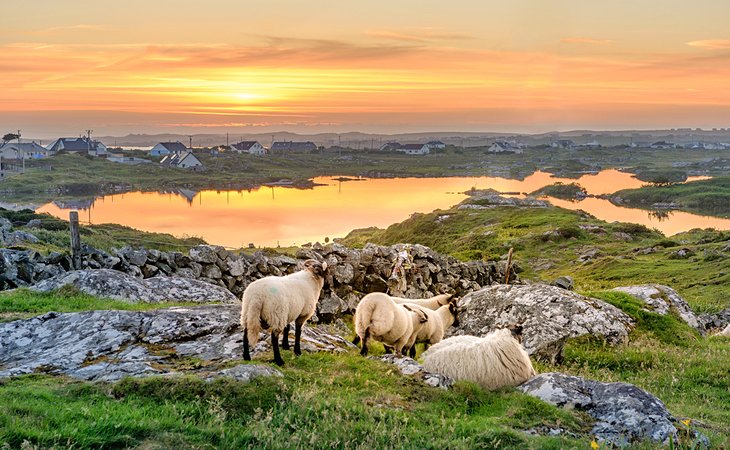 For a calm and interesting section of the Wild Atlantic Way, visit Connemara. The roads are less populated, and often drivers will see more sheep than cars. It's a scenic spot on the west coast, not far from Galway. Hiking in Connemara National Park is a must, and a drive along the rugged coastline is beautiful in its isolation. Golf, tennis, and trout fishing spots are numerous. Kylemore Abbey and its spectacular walled Victorian gardens will have gardeners green with envy. The nearby Killary Adventure Center is a good spot to check out cycling tours in the area.
9. Donegal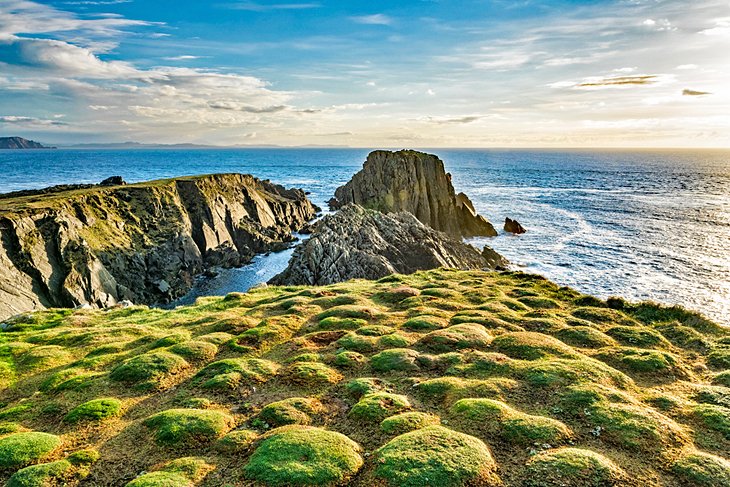 Sitting at the mouth of the River Eske and backdropped by the Blue Stack Mountains, county Donegal is vast and filled with some of the most beautiful scenery in Ireland. Extreme weather can blow in quickly, so be prepared with the proper gear.
A picture-postcard setting introduces some extraordinary beaches, like Culdaff Beach. Dramatic cliffs and rolling hills seem to continue forever into the distance. The Wild Atlantic Way is very dramatic for this stretch of driving.
Be sure to leave time to stop and enjoy the views and small towns that dot the path to Donegal. While you are here, visit Glenveagh National Park and the castle or Malin Head, the Northernmost point of Ireland. Here you can walk, fish, swim, or just take in the local wildlife. Hikers will want to make sure to cover a piece of the International Appalachian Trail, which just happens to end at the Slieve League Cliffs in Donegal. After all, how many people can say they have walked a trail that starts in the US and ends in Ireland?
10. Wicklow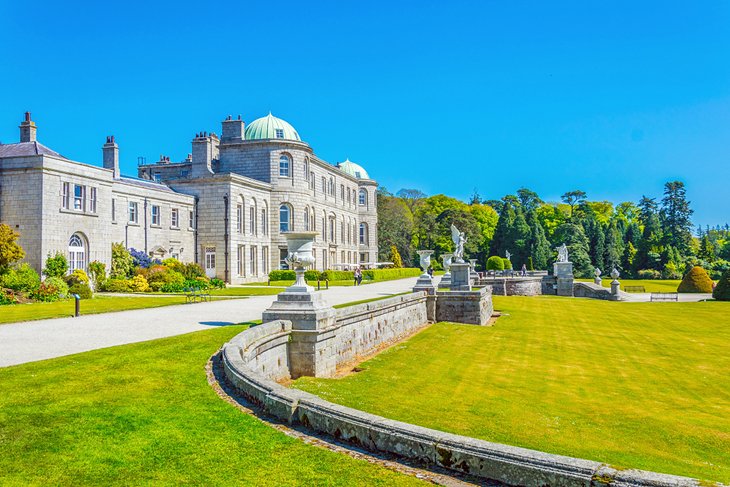 Wicklow is a great spot to experience the many faces of Ireland during a weekend break. Outdoor adventure is at your feet with hiking; discover both the isolated Glenmacnass and Powerscourt waterfalls. Often nicknamed the Garden of Ireland, Wicklow is home to Mt. Usher Gardens and the area's most visited attraction, Powerscourt Estate. For a taste of the famous woolens, stop at Ireland's oldest active mill and see the artisans weaving at Avoca Handweavers.
Surrounded by two lakes, the ruins of Glendalough Monastic site are one of the most important in Ireland. Take in the solace St. Kevin found so appealing when he founded the monastery in the 6th century. The area is also known for its range of organic restaurants featuring local ingredients on creative menus.
11. Kilkenny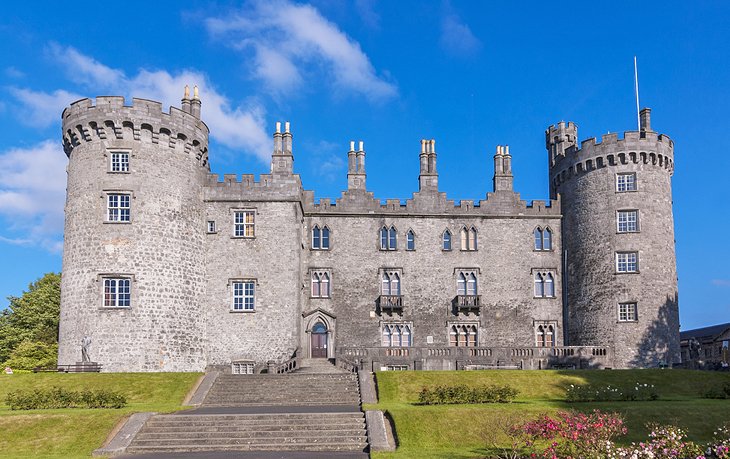 Kilkenny has a reputation as a top weekend break escape, and with good reason. The abundance of activities and historic sights provide something for every type of visitor. The landmark Kilkenny Castle is one of the top attractions. History buffs can visit St. Canice's Cathedral and the ruins of Jerpoint Abbey. Artisans at Nicholas Moses pottery produce excellent crafts. The deer park at Jenkinstown, as well as the Woodstock Gardens and Arboretum near Inistioge, deliver green refuge and outdoor space.
Kids of all ages can zipline, learn archery, or test their balance at the Tree Top Adventure Walk during a visit to the Castlecomer Discovery Park, a favorite of families. All this, along with numerous festivals and delicious eateries, can be found in this 12th-century city, about 120 kilometers from Dublin.
More Related Articles on PlanetWare.com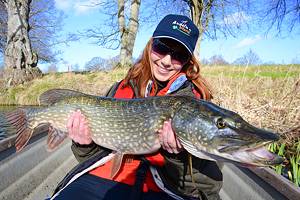 Castles and Fishing: If a rod and reel are part of your weekend gear, look to these top fishing spots around Ireland for inspiration. And if you really want to set your sites on castles, see our article on the Top Castles in Ireland.