From Galway to the Aran Islands: 4 Best Ways to Get There
We may earn a commission from affiliate links ()
While the Aran Islands might seem a little out of the way, they're actually surprisingly easy to get to from a number of destinations on Ireland's spectacular west coast – especially if you're traveling here from the city of Galway.
A trip to these rugged Atlantic islands, rated as one of the country's top places to visit, is a little like taking a step back in time. Gaelic is the language most commonly spoken by the 12,000 residents who live on the three islands – named Inishmore, Inishmaan, and Inisheer – and traditional Irish customs are very much in evidence.
Fun things to do include hiking the many well-marked trails that cross the islands; relaxing on a pristine beach; and visiting popular attractions such as the ancient fortress of Dun Aonghasa, along with the ruins dotted about the landscape.
Traveling from Galway to the Aran Islands certainly adds to the adventure and requires a little bit of planning, especially if you're on a tighter schedule. Options include traveling to the ports that service the islands by car or bus; flying; or, for the truly adventurous, hiking or biking.
However you choose to get there, you won't be disappointed if you've added a day trip from Galway to the Islands of Aran to your Ireland travel itinerary.
Note: Some businesses may be temporarily closed due to recent global health and safety issues.
1. From Galway to the Aran Islands by Tour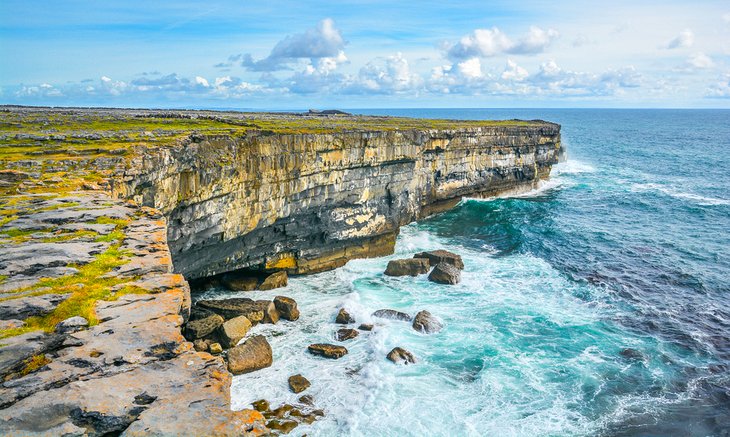 A good way to ensure a hassle-free day trip from Galway to the Aran Islands is to sign up for an organized tour. A popular option for many is a tour that takes in both the Aran Islands and the Cliffs of Moher by cruise. This full-day guided tour sets off from downtown Galway and travels along the spectacular coastline of the Wild Atlantic Way, passing through a number of attractive fishing villages along the way.
It's at Doolin – only 1.5 hours away – that you'll board the ferry to the Aran Islands, disembarking on Inisheer, the smallest (and closest) of the three islands.
After spending free time exploring on your own, you'll re-join the ferry for a trip along the iconic Cliffs of Moher, considered to be one of the most romantic vistas in Ireland. You'll also have the chance to explore the cliffs from above after your return to Doolin. The sightseeing continues on the return journey to Galway, with stops at Burren National Park and Lisdoonvarna. Included with your tour are the services of local guides and the round-trip ferry.
2. From Galway to the Aran Islands by Ferry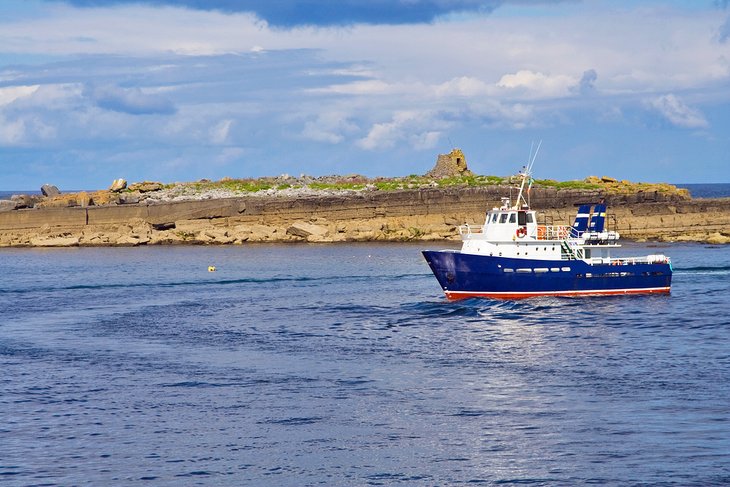 For those who prefer to make their own arrangements, there are two ferry routes available for those traveling from Galway to the Islands of Aran. The most popular is the ferry from Doolin. A scenic 1.5-hour drive from Galway, and a little longer if traveling by bus, Doolin is itself a destination that's worth exploring and has the added benefit of being located a short distance from the spectacular Cliffs of Moher.
Operators along this route include Doolin Ferries, and Doolin2Aran Ferries, both of which offer daily services from March to October to each of the three islands. In addition to their regular ferry services, both companies offer dedicated cruises, taking in popular sightseeing spots such as the Cliffs of Moher. Journey times take between 25 minutes to 90 minutes, depending on which island you're traveling to.
If traveling by car, there's plenty of safe parking in Doolin in which to leave your vehicle. And if not by car, you can get to Doolin by bus from Galway. While it's a picturesque journey, it is, however, a little slow (expect to spend around two hours on the road, with plenty of stops and connections to be made).
Another option is taking a train to Ennis. Irish Rail offers plenty of coverage for this 30-minute journey, with buses available to take you the next leg of the journey to Doolin.
Another ferry departure point is Rossaveal, located 45 minutes' drive west of Galway. Aran Island Ferries operate from this modern facility year-round. For those without a car, a handy shuttle bus service operates from Galway and arrives in plenty of time to catch your ferry (allow around an hour for this trip).
3. From Galway to the Aran Islands by Plane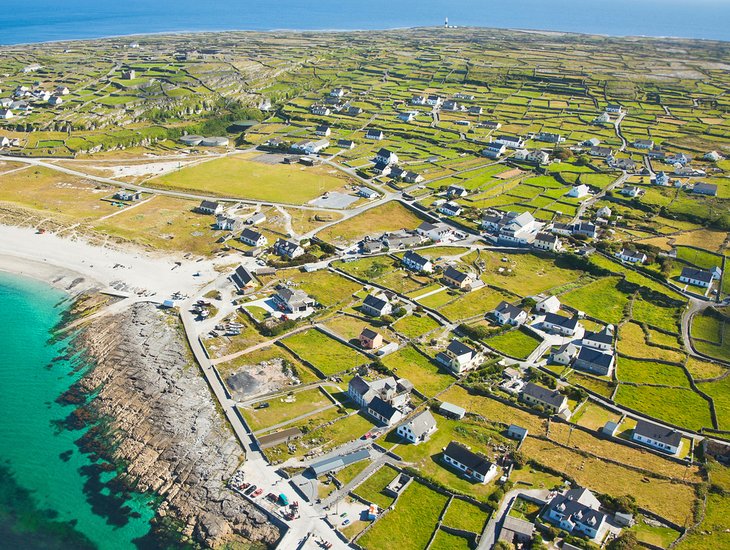 For those who enjoy flying, it is possible to get to the Aran Islands from Galway by airplane. The route from Connemara Regional Airport in Inverin – a 27-kilometer drive from downtown Galway – is served by Aer Arann, a local business that also offers flights to Dublin, as well as further afield, including London.
All three islands are serviced by Aer Arann, and flights are short (just 10 minutes). During the busier times of year, flights depart hourly. In addition to its speedy travel times, travelers will also be rewarded by incredible views over the islands and the spectacular Galway coast. If you can afford it, consider chartering a flight for an extended trip over the Cliffs of Moher.
4. From Galway to the Aran Islands by Bike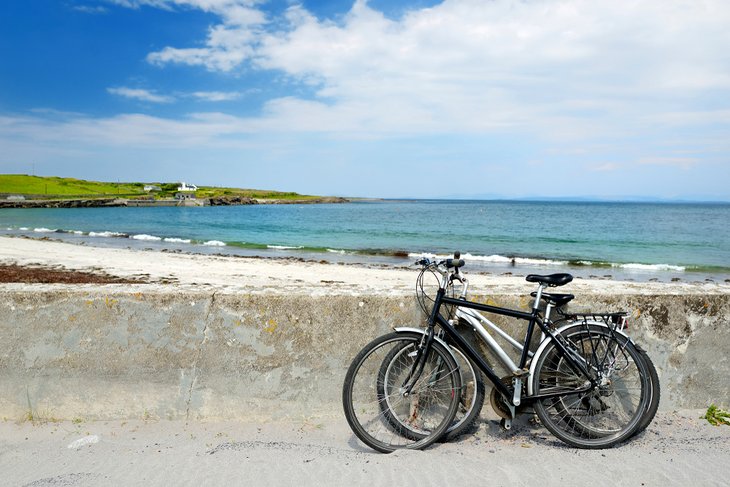 For those not averse to a little exercise, why not bike (or walk) from Galway to Doolin to catch your ferry? The journey along the Wild Atlantic Way is considered one of the world's top cycling routes and takes in plenty of breathtaking scenery along the way. Bikes can be rented in Galway, and can be taken aboard the ferries. The same route is also very walkable, but will take a long day of hiking to get you there.