14 Top-Rated Things to Do in Westport, Ireland
An adorable Georgian town sits serenely on Ireland's west coast. Sporting greens so vibrant they beg to be painted, and a dramatic coast so beautiful you'll gasp with delight, Westport is one of the best places to visit in Ireland and despite its small size, this pretty town is packed with fun things to do.
A quaint town in the heart of County Mayo, Westport features winding tree-lined streets, picturesque river pathways, and a community of locals so welcoming, you'll forget you don't live here. One thing you won't find is commercialization. A refreshing break from bigger cities, Westport has stayed true to its Irish roots.
The remarkable landscape encourages travelers to get outside and enjoy its terrain. Dubbed the Riviera of the Wild Atlantic Way, you'll find plenty of fun things to do in Westport – both on land and in the sea.
Explore the history and fab shops and restaurants in town, kayak the waters of Clew Bay, or climb Croagh Patrick. No matter which activities you fancy, plan your trip with our list of the best things to do in Westport, Ireland.
1. Soak Up the History at Westport House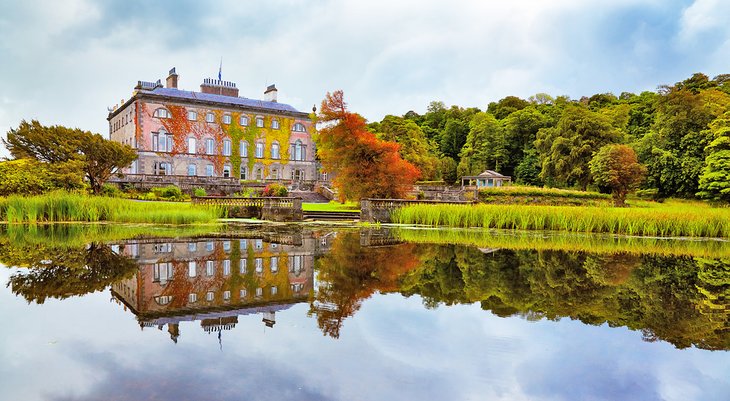 Set aside a few hours to spend at the lovely Westport House. This 18th-century period home is privately owned by the Browne family, descendants of the revolutionary 15th-century pirate queen, Grace O'Malley. It's been dubbed "Ireland's Most Beautiful Home" and one of the best places to visit with families.
Set in a stunning locale with impeccable views of the majestic Croagh Patrick and the shimmering, winding Carrowbeg River, the views from this 430-acre property are breathtaking. Just on the horizon, you can spot the remarkable Clew Bay.
Formal gardens surround the house, and multiple trails lead visitors through the vast expanse of woods and park land. Inside are 30 rooms and exhibits documenting tales of the fascinating Browne family (spoiler alert: pirates and slave emancipators are involved). Organize a guided sightseeing tour for the most in-depth experience.
Book an Afternoon Tea in the formal drawing room to experience what life would have been like with Victorian maids waiting upon you.
Insider's tip: Spend a night in the on-site Caravan and Camping Park to prolong your wonderful experience.
Address: Quay Road, Westport, Co. Mayo
Official site: https://www.westporthouse.ie/
2. Swim, Sun, and Surf at Clew Bay's Beaches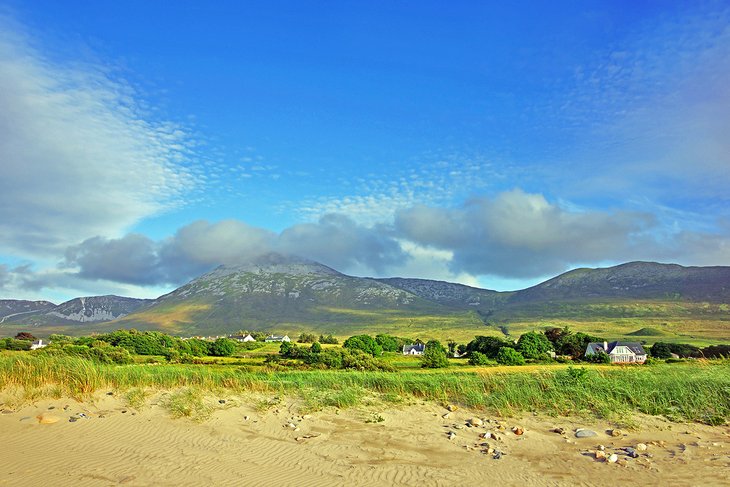 Wesport is surrounded by many areas of outstanding natural beauty. From craggy mountains to vast, verdant fields to undulating hills to a crashing coast, there is so much splendor to appreciate in this region. The beaches of Clew Bay top this list.
Many of the beaches in County Mayo are Blue Flag award winners - they're clean, environmentally aware gold-star beaches. All sorts of fun can be had at these sandy (sometimes rocky) shores. Swimming, surfing, kayaking, snorkeling, stand up paddleboarding, coasteering (a.k.a. cliff jumping into a rough sea), and windsurfing are popular, family-friendly activities.
From the popular Carrawmore Beach in Louisburg to Achill's Keem, Keel, Dooega, and Dugort Beaches, there are a ton of wonderful beaches to choose. No matter which one you pick, you're guaranteed a fun and beautiful locale for your day spent in the sun (or rain - this is Ireland after all).
3. Wander the Winding Westport Streets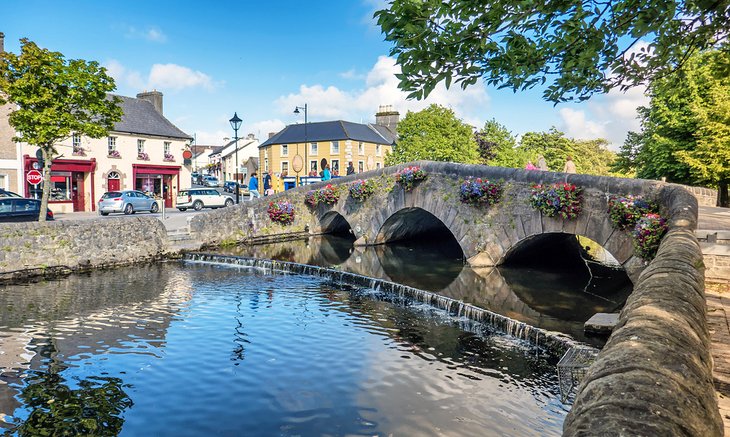 Westport's natural beauty, historic buildings, friendly locals, and stellar food make it one of the best cities in Ireland. Colorful buildings line the streets, a stone bridge adorned with blooms of flowers spans the river, and an ancient clock towers above the town center. You'll want a camera at the ready.
Quaint shops, cafés, and eateries are peppered throughout the streets, welcoming travelers looking to fill their bellies after shopping for souvenirs and gifts for those they've left at home.
Depending when you visit, you may be lucky enough to run into a market or two. The Westport Food and Craft Market boasts local vendors selling everything from fresh veggies to homemade crafts every Saturday from March to December.
Westport Country Markets are held at the Olde Railway Hotel, the Mall, Westport every Thursday from 7.30am to 1pm. This is where you'll find fresh food (including homemade chutney and jams – yum!) and flowers.
4. Cycle the Great Western Greenway Trail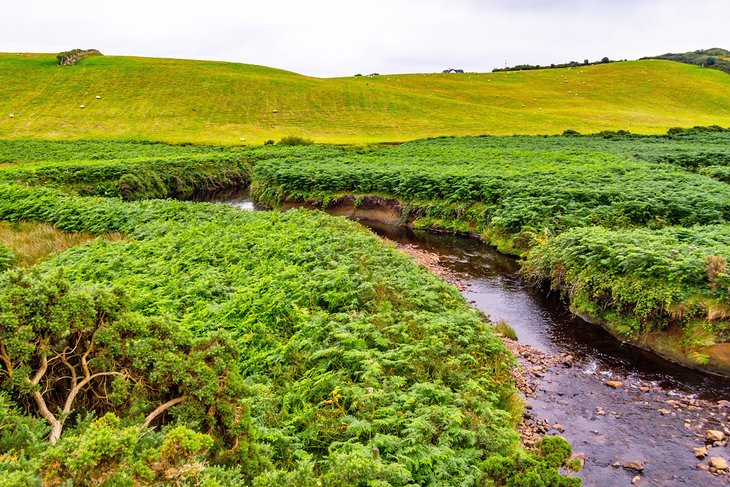 Known locally as "Greenway," the Great Western Greenway Trail is one of the top attractions in Ireland. This popular route features a 42-kilometer trail free of traffic, and much of it is off-road. The trail stretches from Westport to the beautiful Achill Island and will take about five hours.
Feel the wind caress your face as you cycle through fields, atop cliffs, and beside mountains. This is a fabulous spot to bike with kids, as it's super safe and mostly flat, plus there are no cars, remember.
The Great Western Greenway Trail may well be the most beautiful, lush location you've ever cycled. Pack snacks, water, and a good camera, as you won't want to rush this journey.
"But who wants to lug a bike all the way to Ireland," you ask. No one, that's who. Luckily, cycling the Greenway Trail is such a popular thing to do that plenty of the local shops rent bikes.
5. Saddle Up at Carrowholly Stable & Trekking Centre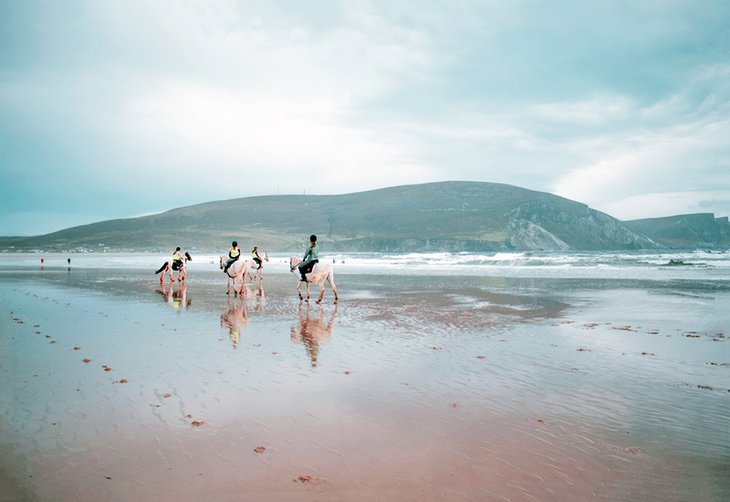 There's nothing quite as relaxing as riding a horse on the beach. Hearing waves lap the shore as the horse wades through shallow water is entrancing. Carrowholly Stables & Trekking Centre, located a mere three miles from Westport, offers fab beach excursions for riders of all levels.
Whether you're a newby or a riding master, this center will have you up and saddled in no time. Not sure you want to get wet? Choose a trail ride instead. You'll trot past Grainuaile's Castle on the Rosturk Trail or gasp over incredible views on the Mulranny Mountain Trail.
Before your ride, you'll be met by Kitty, who will ensure a good match between you and your borrowed horse. Once you're mounted, kind and friendly Joe will lead you on a trek you'll never forget.
Address: Carrowholly National School, Tonaraha West, Westport, Co. Mayo
6. Step Back in Time at the Clew Bay Heritage Centre
The Clew Bay Heritage Centre bunches the area's history into one tidy bundle. Featuring displays of documents, photographs, and artifacts, this quaint spot educates visitors about the storied past, customs, and traditions of Clew Bay and Westport. Its exhibits span from the pre-Christian period to today.
The museum is housed in a 19th-century Quayside building, just a couple of kilometers west of town center, in the harbor.
Among the center's most prized possessions are a scale model of Westport and the Quay, original pieces belonging to Major John MacBride and his wife Maud Gonne (they inspired love poems written by W. .B Yeats), and archeological finds from the mid-19th century.
Insider's tip: Visit on a Wednesday morning. Free historical guided walks are offered from the clock at the top of Bridge Street every Wednesday at 11am.
7. Climb Croagh Patrick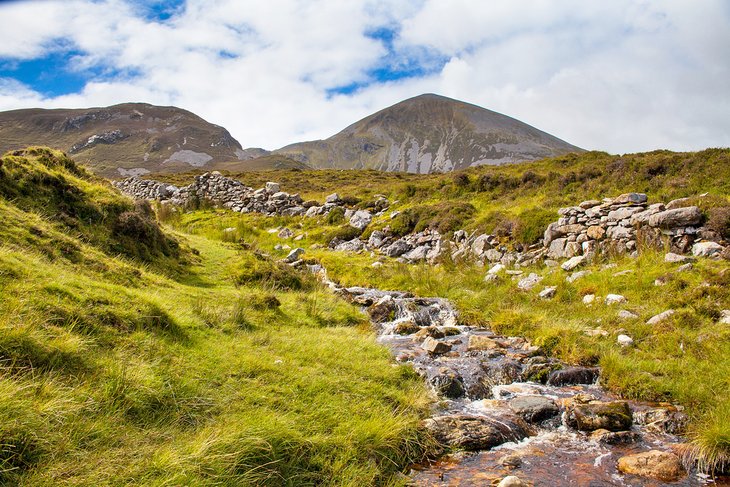 You can't beat the view from the summit of Croagh Patrick, the majestic mountain looming in the background of your Westport photos. If the scenery from the top doesn't take your breath away, the gusty winds certainly will.
Known as Ireland's "pilgrimage mountain" and nicknamed "the Reek," this holy peak rises 764 meters. After Croaghs Mweelrea and Nephin, it's the third highest in the county. At the top lies a small chapel, built by locals who carried materials up the mountain with the help of donkeys in 1905.
Ireland's patron saint, St. Patrick, fasted for 40 days at the summit of this mountain in AD 441. In tribute to his faith and devotion, close to one million pilgrims and hikers arrive at its base on Reek Sunday (the last Sunday in July) each year.
Due to erosion, potentially poor weather conditions, and some challenging terrain, it's best to hire a guide if you're planning to hike to the top. Also, dress properly (in layers) and wear hiking boots.
8. Find Buried Treasure in the Pirate Adventure Park
Named the "Best Family Visitor Attraction in Ireland," Pirate Adventure Park is a must if you're visiting with kids. It's located on the grounds of popular Westport House and is packed with enough fun to entertain kids aged four to 11 for hours.
Captain a swan pedal boat, pan for treasure (well, gemstones), walk through a psychedelic vortex tunnel, race your friends down the Cannonball run slide, ride a mini Ferris wheel, or whizz through the air on the Pirate Queen swinging ship. Told you there was a ton to do!
Pirate's Plunge (essentially a log boat ride) is a huge hit, but we'd suggest packing a change of dry clothes. Speaking of clothes, come prepared for all types of weather. This park is a mostly outdoor adventure.
You won't have to worry about tearing kids away if you choose to spend the night in the on-site campground.
Address: Westport House, Quay Road, Westport, Co. Mayo
9. Take the Fast Ferry to Clare Island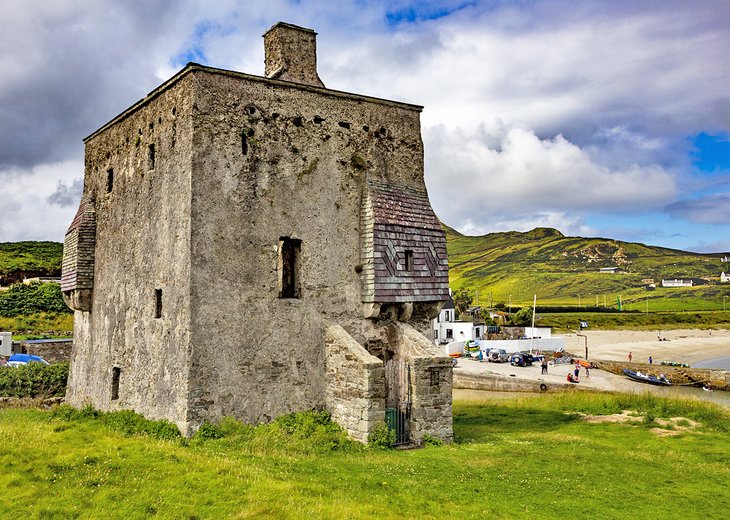 The ferry ride to Clare Island from Roonagh Quay is almost as much fun as exploring its geological wonders. You'll likely be accompanied by dolphins playing in the wake from the boat, or seals who pop up to say hello along your 10-minute journey on this popular attraction.
The largest of the Clew Bay Islands, this radiant spot is home to many tourist attractions, including a 16th-century castle (Grainuaile's Castle, a.k.a. the Clare Island Tower House) once lived in by pirate queen Grace O'Malley, as well as a Cistercian abbey that dates to the 13th century.
Most visit to enjoy the island's spectacular terrain, which ranges from a dramatic coastline to vast meadows to rugged hills. Adventurists will love horseback riding, kayaking, hiking, and biking. There's also a yoga and meditation center for those who prefer to take things slow.
10. Aim for Par at Westport Golf Club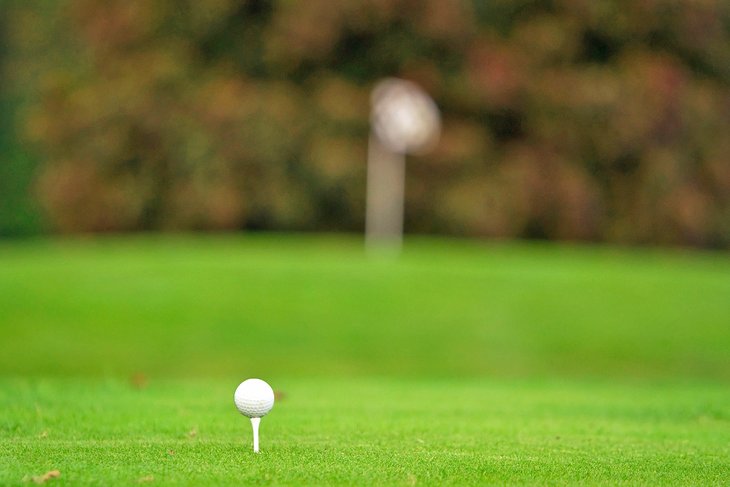 A five-minute drive will get you to the Westport Golf Club, a lovely spot to practice your swing. This beautiful championship golf course welcomes visitors to play for an affordable price, and what's a trip to Ireland without a round of golf thrown in?
The club, which was founded in 1908 on Horkan's Hill (formerly known as Trafalgar Park), now lies just a few kilometers away. The current course opened in 1975 and has hosted the Irish Amateur Close Championship three times, as well as the Smurfit Irish PGA Championship.
In addition to 18 challenging holes (nine of which are par-5s), you'll find a nine-hole putting green and nine-hole pitching course.
The Westport Golf Club is also home to the Westport Pitch & Putt, a par-3, nine-hole course.
Address: Golf Course Road, Carrowholly, Westport, Co. Mayo
Official site: https://www.westportgolfclub.ie/
11. Hit the Beach on Achill Island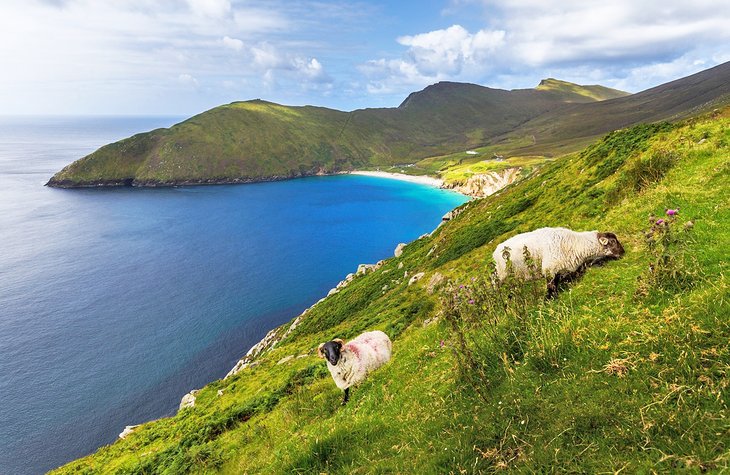 Located an hour from Westport, Achill Island is the perfect spot for a day trip. Home to three of Ireland's most beautiful, unspoiled beaches, Achill Island is one of the largest of Ireland's isles.
Keem Bay is a hidden beach so tranquil and gorgeous, you won't want to leave. Visitors can gape at phenomenal views of the Croaqhaun and Slievemore mountains while enjoying a picnic on the soft sand or wading in the cool sapphire waves. Kayaking, surfing, kite flying and snorkeling are popular activities.
Hike along the mile-long trail that winds its way along the cliffs of Benmore, leading from Keem Bay to Achill Head. Soak up the history that spans more than 5,000 years by viewing the isle's Megalithic tombs and medieval stone fort jutting out near Slievemore.
Kildamhhnait Castle is another must-see on the isle's southeast coast. A 15th-century tower house, this is also known as Grace O'Malley's Castle.
12. See the Stars at Wild Nephin Ballycroy National Park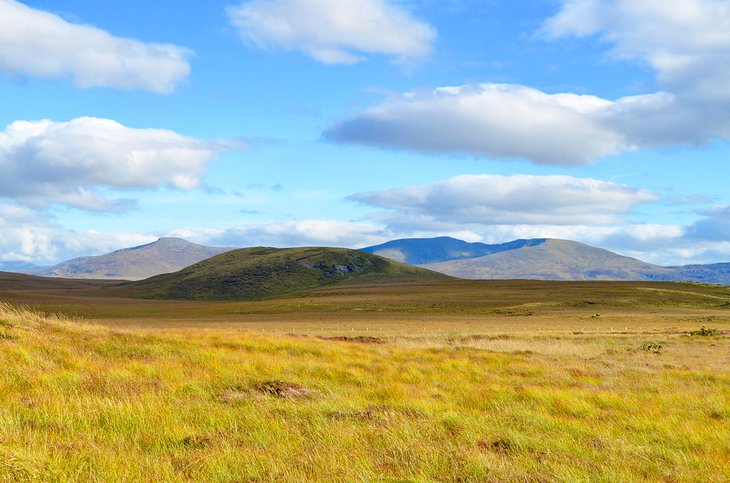 One of the best views of the night sky can be had from Wild Nephin Ballycroy National Park, which lies just over 45 minutes northwest of Westport. There are no lights or buildings to impede your view of the constellations in this immense expanse of natural wonderland.
Close to 11,000 hectares of mountainous and boggy terrain await visitors to the sixth of Ireland's National Parks. It lies in the shadow of the magnificent Nephin Beg mountain range and houses one of the last active blanket bog systems in both the country and Western Europe.
The two-kilometer looped Tóchar Daithí Bán Trail is named after a fabled giant. It leads visitors from (and back to) the Visitor Center, which houses a café and free exhibit about the area. The Claggan Mountain Coastal Trail follows the Wild Atlantic Way through the Atlantic Blanket Bog and shoreline.
13. Get Inspired at the Quayside Gallery
The Quayside Gallery offers visitors an ideal mix of handmade Irish crafts and intriguing contemporary art. Set in The Quay, just a kilometer from downtown, this charming spot holds the works of more than 50 artists.
Whether you're looking for a painting to enhance your living room, earrings, or a carved wood candle holder, you'll find it (and so much more) in this tiny shop. Opened in July of 2020, this adorable locale is worth visiting even if you're only here to browse the artwork.
If you're lucky enough to spy gallery creator and artist, Saileen Drumm or crafter Joseph McDermott, you're in for a special treat. They're uber friendly and can point you in the direction of the perfect piece to either complement or start your art collection.
Address: The Quay, Westport, Co. Mayo
14. Catch a Show at Westport Town Hall Theatre
While Westport Town Hall first opened its doors to the public in the early 20th century, you'd never know it from looking at the building from the outside. Revamped initially in 1973 and reimagined again for its 2015 opening, this state-of-the art venue is a must-visit for anyone who likes to be entertained.
Inside, you'll find a 225-seat auditorium and a large balcony that looks out to Westport's Octagon. Art exhibitions are often on display here, as are performances of all kinds–from dance to plays to musical theater to concerts.
The theater's central location makes it easy to reach, and there are plenty of restaurants nearby to grab a pre-show meal.
Address: The Octagon, Westport, Co. Mayo
Official site: https://www.westporttheatre.com
Map of Things to Do in Westport, Ireland
More Related Articles on PlanetWare.com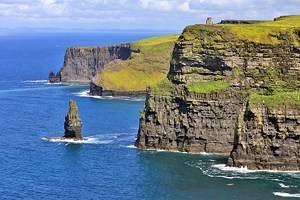 Other Things to Do in Ireland: The Emerald Isle may be small, but it's home to a slew of fun attractions, unbeatable scenery, and locals so friendly, you'll want to move in. From the remarkable Cliffs of Moher to Dublin's vibrant Grafton Street, there are so many awesome attractions in Ireland you won't want to miss. Hoping to get off the beaten path? Check out these super fishing destinations.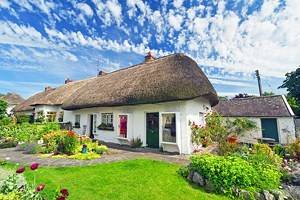 How to Spend a Weekend in Ireland: First thing's first, you need to start with a steaming Irish breakfast. Whether you enjoy it in one of Ireland's adorable small towns or hunker down in a café on a city's main strip is up to you. Next, you should enjoy an attraction or two, like one of these fabulous castles. Finally, it's time to head back for dinner. Yum!