Ireland in Pictures: 25 Beautiful Places to Photograph
Ireland's emerald fields, craggy cliffs, and oceanside vistas make it one of the most varied, beautiful, and well photographed places across the globe. Add in a few white sheep peppering the vast landscape, winding tree-lined roads, and crumbling ancient castles, and you've got an idyllic island bursting with splendor.
Ask any of the friendly locals and he (or she) will agree before recommending hundreds of must-see spots for taking pictures. From magnificent sandy beaches like Inchydoney in County Cork to the majestic mountains found along the Ring of Kerry to vibrant cities like Dublin, every inch of the Emerald Isle lends itself to a seamless holiday filled with picture-perfect postcard views.
Be inspired with our list of the most beautiful places to visit in Ireland.
1. Ha'penny Bridge, Dublin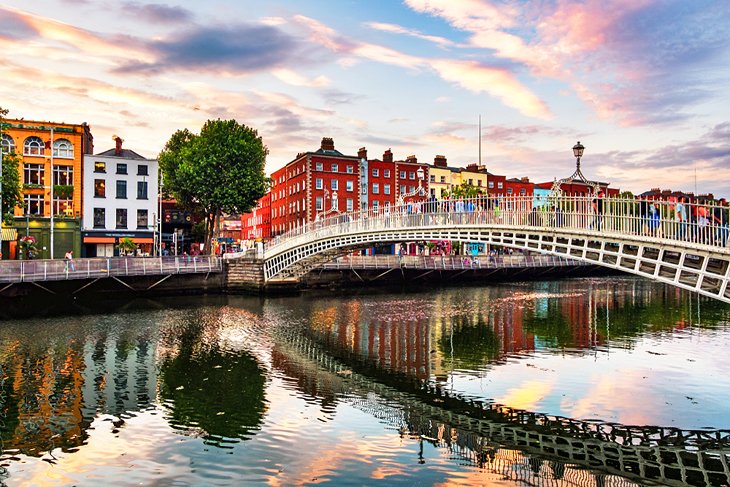 Dublin's Ha'penny Bridge is even more beautiful when illuminated at night. An iron pedestrian arch bridge that crosses the River Liffey, it's one of the city's most famous bridges. It was manufactured in England, brought over by ship, and assembled on site in 1816. The bridge got its name from the small toll of "ha'pennies" that was required to cross it.
2. Blarney Castle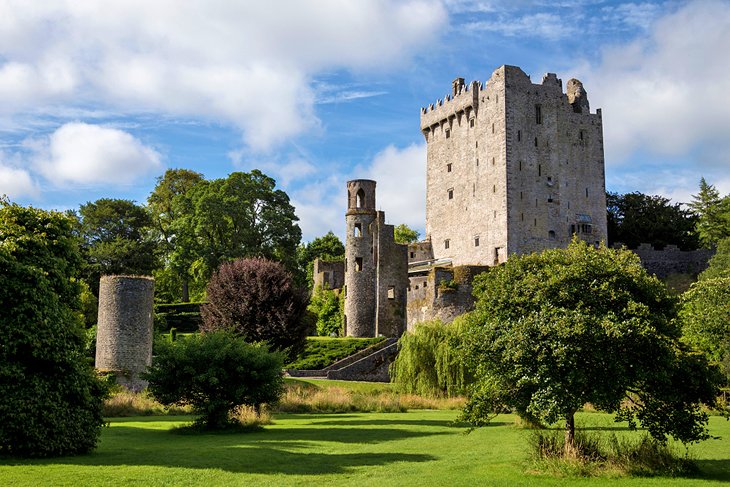 You can't come to Ireland without stopping at Blarney Castle. A mere 20 minutes from Cork, the castle is well worth a half-day trip. Don't forget to kiss the Blarney Stone while you're here. Known as the "stone of eloquence," once you kiss it, legend says, you'll never be lost for words.
3. The Cliffs of Moher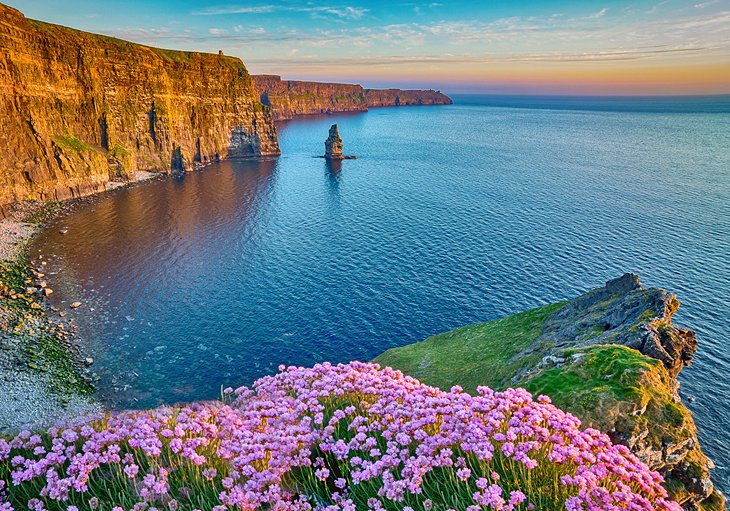 The unbeatable magnificence of the Cliffs of Moher will take your breath away while recharging your spirit. One of Ireland's top tourist attractions, these captivating cliffs make you realize just how small you are. Listen to the waves of the Atlantic Ocean crash against the ragged shore while taking in the magical vista in this unbeatable County Clare locale.
Read More:
4. Carrick-a-Rede Rope Bridge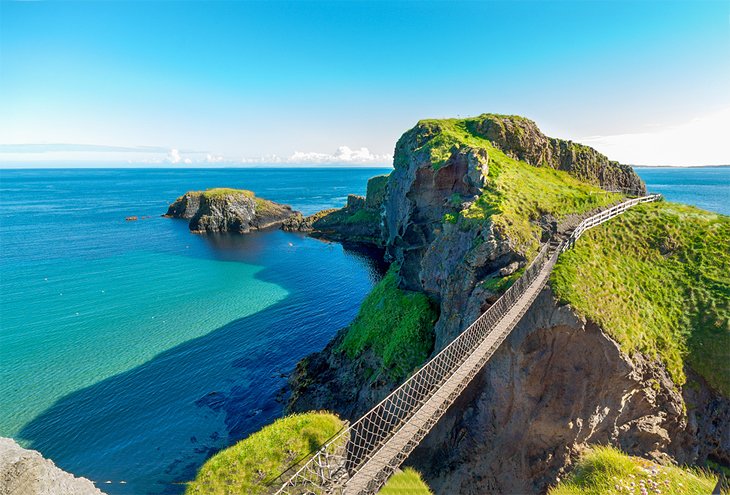 Northern Ireland's Carrick-a-Rede rope bridge was erected over 250 years ago by salmon farmers. High above the crashing sea, it weaves its way between Carrick Island and County Antrim. A walk along this rickety (but safe) bridge offers spectacular views of the Causeway Coastal Route and is one of the top attractions in this part of the country.
5. Ross Castle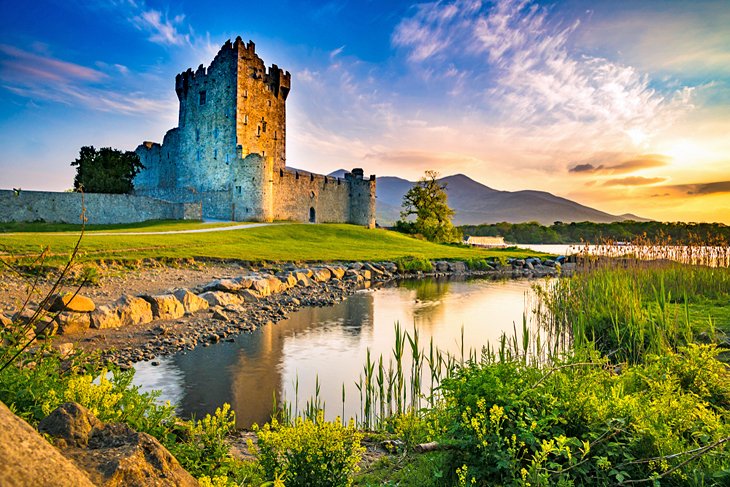 Conveniently located in the Ring of Kerry, Ross Castle lies on the shores of Lough Sheelin in County Meath. Considered by some to be haunted, this castle dates back to the early iron age. Today, you can relive its history and get a taste of royal life by spending the night in one of the beautifully renovated rooms, cottages, or the quarry house.
6. The Dark Hedges, Armoy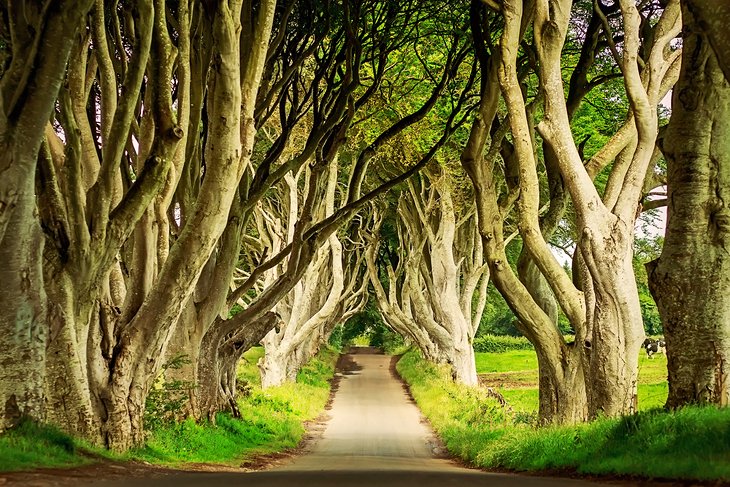 These enchanting Dark Hedges evoke a mystical feel most famously brought to life in Game of Thrones. This impressive 300-year-old tunnel of beech trees leads into Northern Ireland's Armoy, a charming village spotted by historic stone cottages. The hedges' impressive and haunting beauty has led to them becoming one of "the most photographed monuments in Northern Ireland."
7. Dublin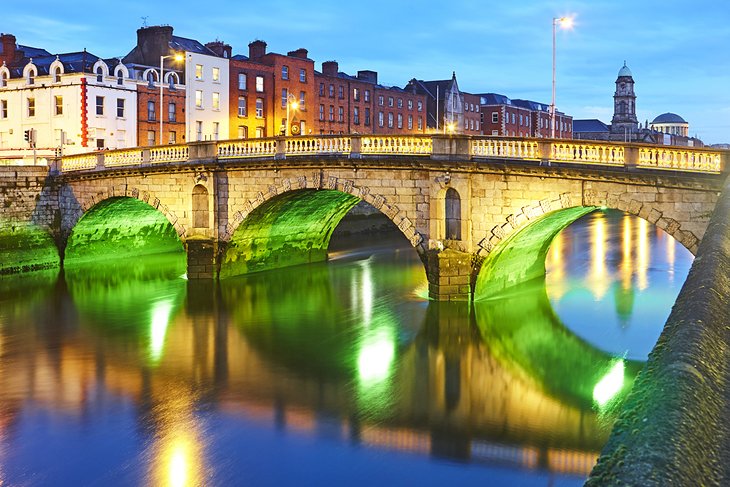 Dublin is the largest city in Ireland and also one of the most vibrant cities in Ireland. It has museums and attractions galore, but most come here to soak up the lively atmosphere. Food of every sort (from curries to fish n' chips) can be enjoyed at restaurants within its snaking streets, and you'll hear Irish music pumping from all directions into the winding, colorful laneways.
8. Cobh Town Harbour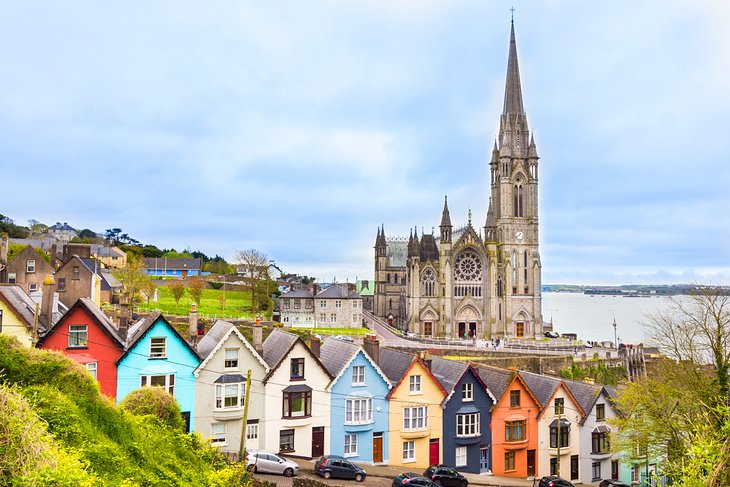 The epicenter of colorful Cobh (pronounced 'cove'), the town's harbor is overlooked by the majestic St. Colman's Cathedral (a.k.a. Cobh Cathedral). Famed as the final port of call for the Titanic, Cobh Town Harbour is the second largest natural harbor in the world (behind Australia's Sydney Harbour). The city itself is arguably one of Ireland's most beautiful.
9. Killarney National Park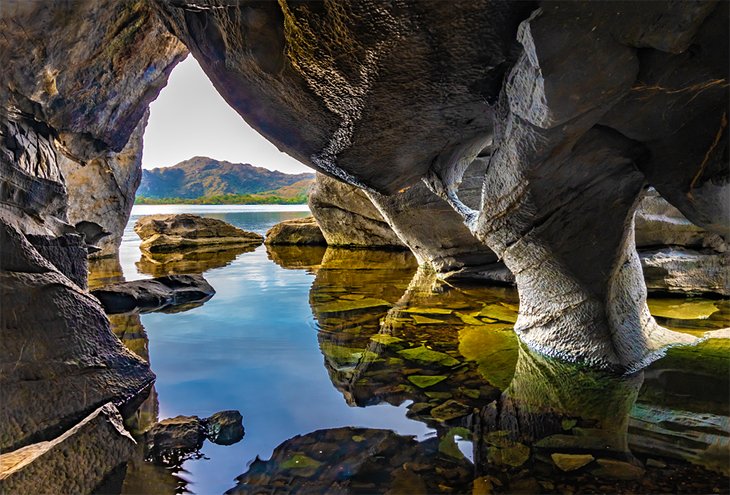 The Colleen Bawn Rock on Muckross Lake is an otherworldly and mesmerizing sight. It's set deep in the heart of Killarney National Park, which boasts 26,000 acres of rugged, mountainous land peppered with lakes and waterfalls. Located near the charming town of Killarney in County Kerry, the park is also home to vast woodlands crammed with giant oaks and yew trees. This is a perfect place to get adventurous on a walk, hike, or bike.
10. Dunquin Pier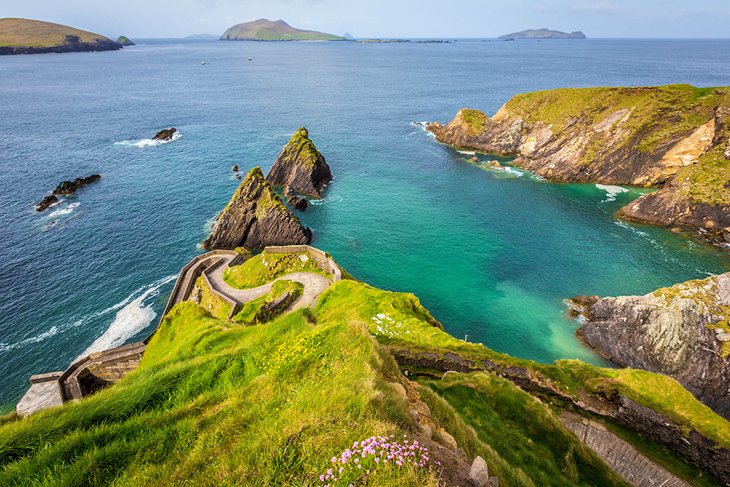 The Dingle Peninsula is Ireland at its best. From dramatic cliffs to windy country lanes to prehistoric forts, its unique offerings and overwhelming beauty are the stuff of dreams–and now many movie sets. The dramatic, cliff-framed Dunquin Pier can be found at the peninsula's westernmost point, along the Wild Atlantic Way.
Read More: Top-Rated Things to Do in Dingle
11. Inchydoney Beach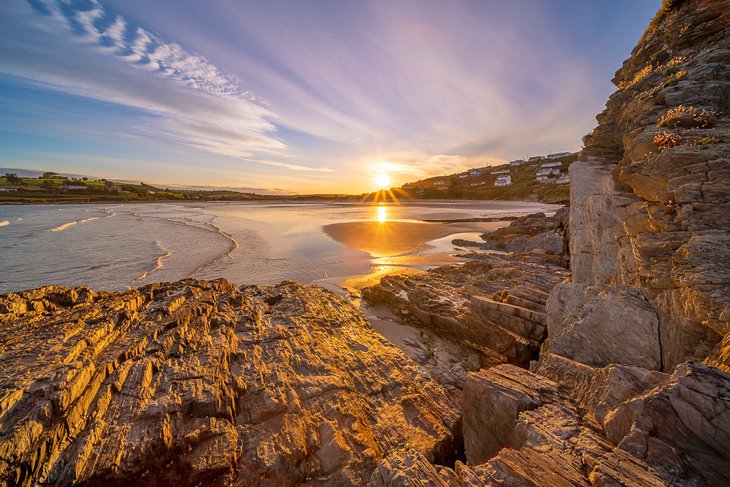 One of Ireland's most beautiful beaches, Inchydoney boasts the softest, whitest sand on the island. The crystal-clear water at this southern coast wonder boasts waves big enough to surf, and it has been deemed an area of natural beauty. Another plus, it lies only four miles from Clonakilty (a Tidy Towns Competition winner) in County Cork.
12. Galway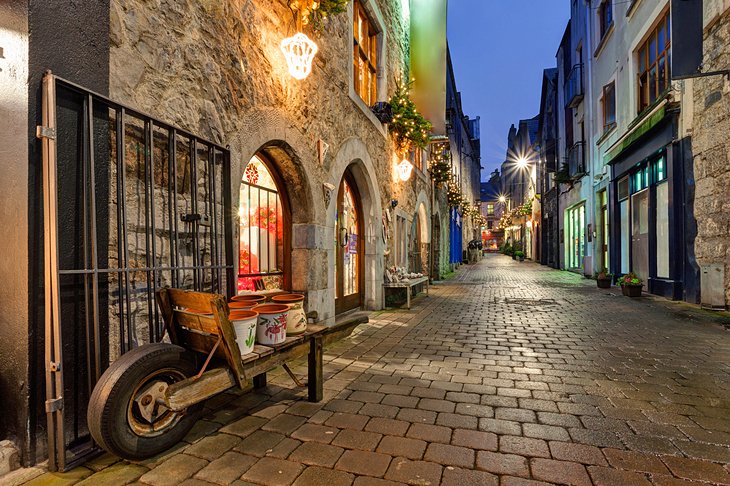 The historical Kirwan's Lane is home to eclectic shops and award-winning restaurants set in the heart of Galway's medieval town center. Head to the city's Latin Quarter to wander this famous bricked lane and gape at the impressively maintained buildings from the 16th and 17th century. Then grab a bite at one of the bohemian-style, artsy cafés or restaurants.
13. Skellig Michael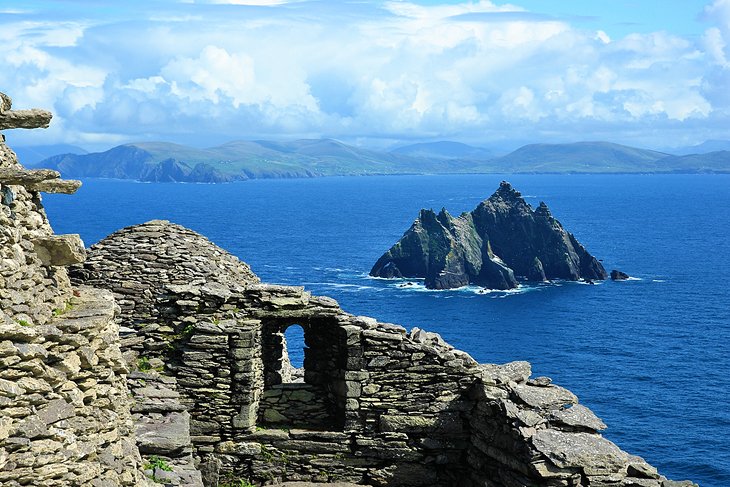 Star Wars fans will recognize the mystical, jagged, 217-meter-high Skellig Michael (Michael's rock) as the planet Ahch-To in Episode VIII: The Last Jedi and VI: The Force Awakens. It is the largest of two Skellig Islands, and both are recognized as UNESCO World Heritage Sites. A boat trip here can take anywhere from 45 minutes to two hours, depending on where you depart.
14. Belfast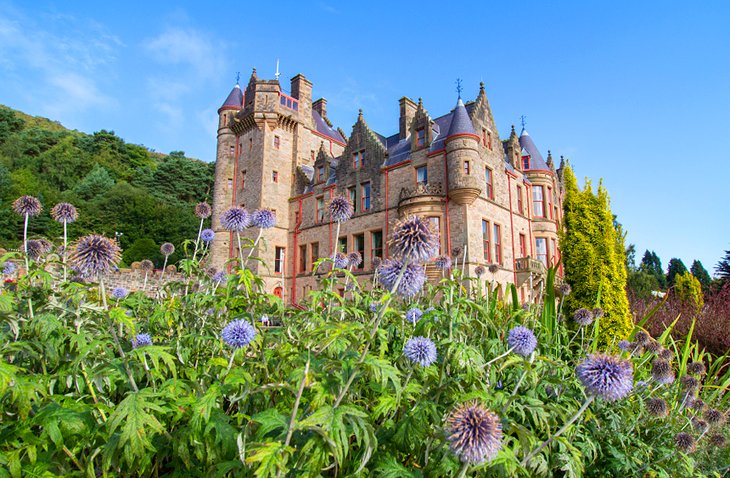 The capital of Northern Ireland, this vibrant city is filled with an exciting cultural arts scene, as well as enticing shops and a bevy of top-rated eateries. The birthplace of the Titanic (which was built in the local shipyard), Belfast has an entire neighborhood named after the doomed ship–the Titanic Quarter.
15. Derry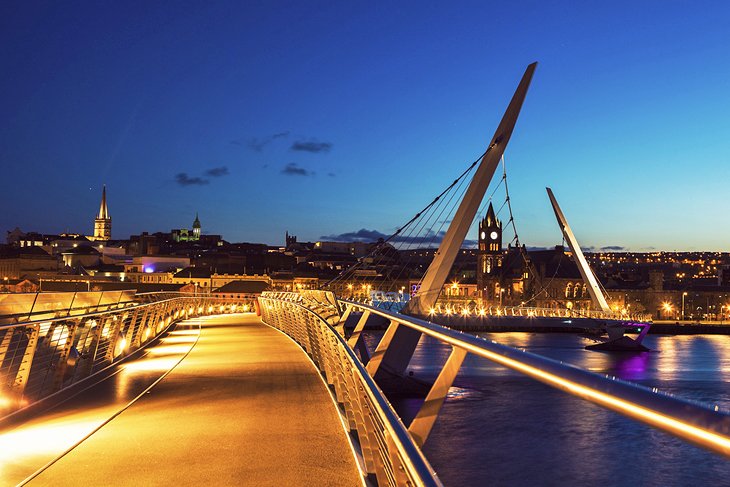 The pedestrian and cycle Peace Bridge in Derry crosses the River Foyle. Known formally as Londonderry, Derry recently underwent an impressive makeover that included the bridge and a magnificent new waterfront. One of the best things to do here is walk the well-preserved ancient walls, which date back to the 17th century.
16. Silver Strand Beach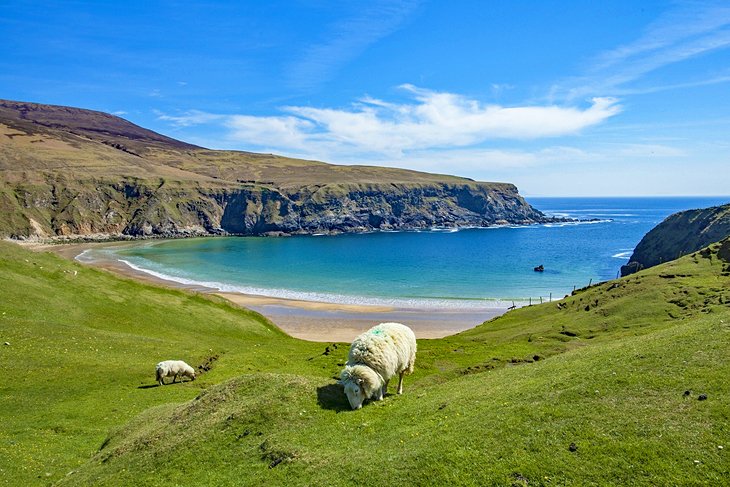 The exquisite Silver Strand beach is framed by the Atlantic Ocean, graceful waterfalls, and dramatic cliffs. It's located in the quaint village Malin Beg and has the bonus of being devoid of massive crowds, even in the summer. If you're looking for peace and tranquility by the ocean's shore, this is where you'll find it.
17. Birr Castle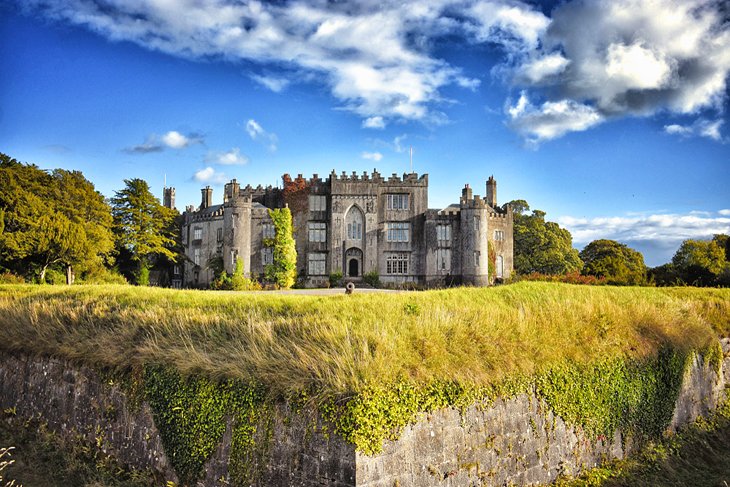 No trip to Ireland is complete without a visit to a castle. The not-so-secret main attraction at Birr Castle is its giant telescope, once the largest in the land (and world). The spectacular grounds lie in the Irish Heritage Town of Birr, an idyllic Georgian village that transports visitors back in time.
18. Westport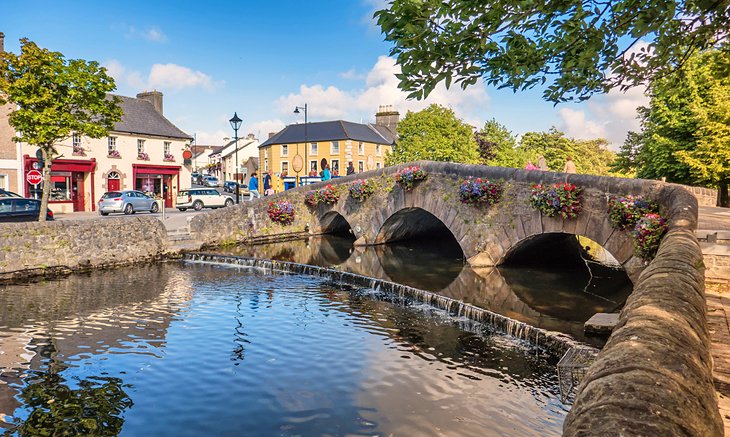 A sleepy, yet vibrant town, Westport's Georgian buildings and tree-lined streets beg to be photographed. Situated on Ireland's west coast, deep in the heart of County Mayo, this beautiful spot is a popular base for those exploring the Wild Atlantic Way. There's plenty to do here–from horseback riding to fishing to sailing to hiking.
19. Doonagore Castle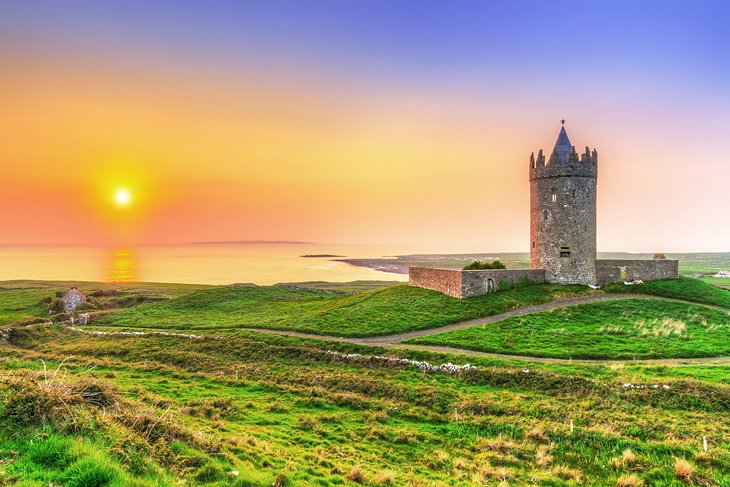 County Clare plays host to the lovely Doonagore Castle. Lying above the coastal town of Doolin, this 16th-century tower provides a flawless view over Doolin Pier to the rolling countryside and crashing vitality of the Atlantic Ocean. While currently a private holiday home with no access to the public, it's still worth a hike to this striking home.
20. Connemara Coast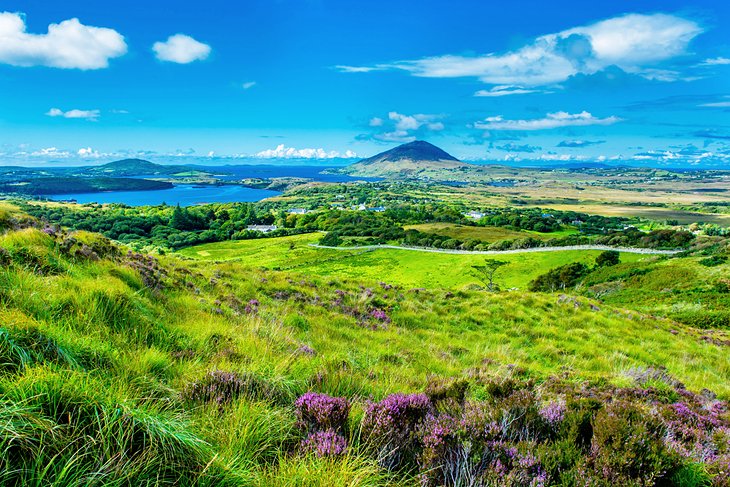 Along Ireland's west coast sits a large section of shore known as Connemara. It's here that you can experience much of what Ireland has to offer. From bogs to mountain vistas to deserted islands, Connemara is as varied as one place can be, making it perfect for explorers. Rent a bike, strap on your hiking boots, or grab a surfboard–there's no chance of being bored in this spectacular place.
21. Benbulben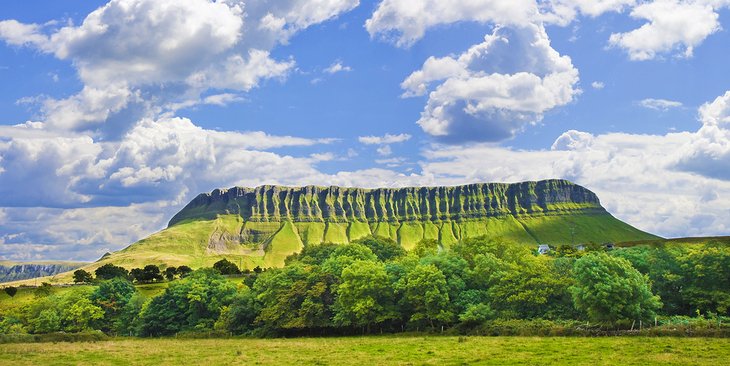 A remarkable mountain rises stoically from the lush ground of County Sligo. Known as Benbulben, this majestic table-top peak is so beautiful, it will leave you breathless. Its unique shape makes this a popular tourist attraction for those visiting Drumcliffe village, which lies just five kilometers away. Not surprisingly, this site has inspired numerous myths and legends.
22. The Burren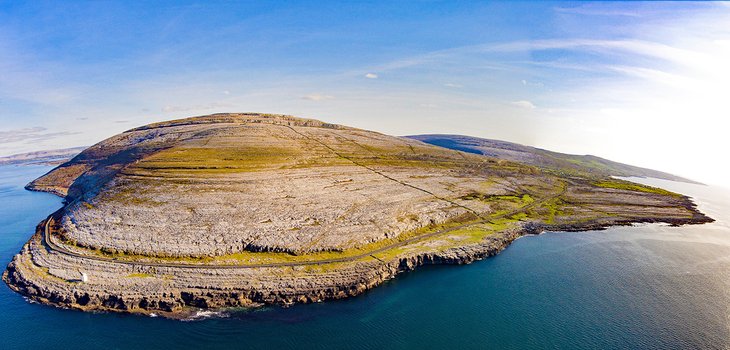 County Clare plays host to a fascinating piece of Irish landscape named The Burren. Spectacularly crafted by glaciers, this rocky limestone terrain feels more lunar than Irish, and its position, perched above the azure waves, makes it stand out even more. Look closely, and you'll spot caves, cracks, and fossils in the rocks. Between the cracks, you may just spy a colorful wildflower or two.
23. Waterford Greenway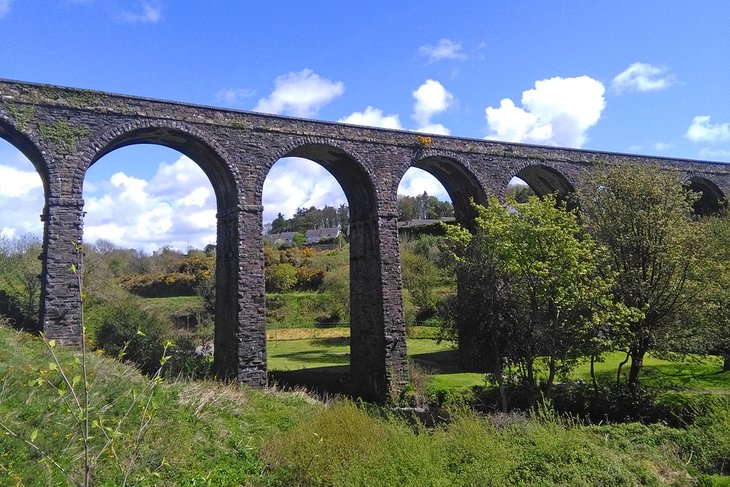 The best way to explore the Waterford Greenway is by bike. This 46-kilometer path runs along an unused railway line from historic Waterford to Dungarvan. En route, you'll cycle over 11 bridges, spy three viaducts, lose yourself in a tunnel, and ogle medieval sites and Norman Castles. A mountainous backdrop ups the glam factor, as do the breathtaking views of the River Suir.
24. Newgrange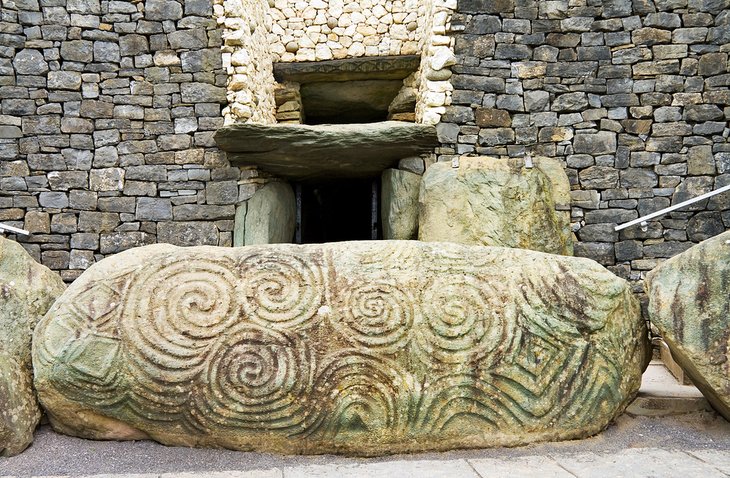 Newgrange is one of the most interesting passage tombs in Ireland. Built by farmers during the Stone Age, this interesting and giant mound (it measures about 279 feet in diameter and 43 feet high) is a true marvel. Set on the northern side of the River Boyne in County Meath, it covers about one acre of land and dates back over 5,200 years.
25. Glendalough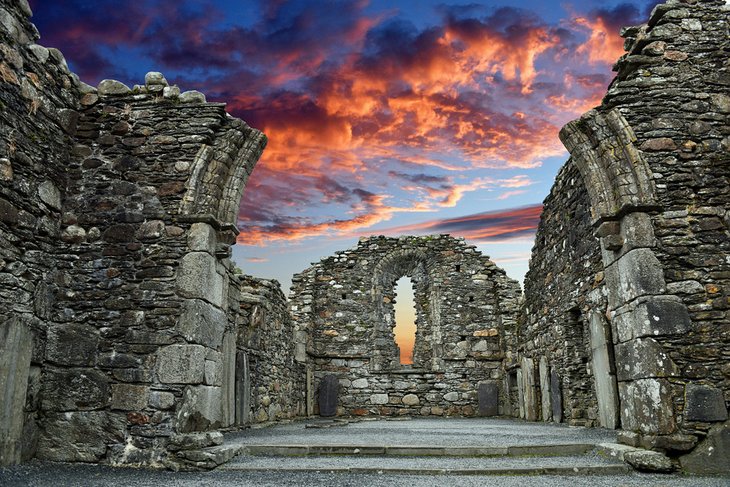 Glendalough lies in the heart of the Wicklow Mountains. This postcard-worthy wonder is unsurpassable in beauty, especially if you're a fan of sparkling lakes, mountain vistas, and winding trails. Known as the "Valley of the Two Lakes," Glendalough is also home to the Monastic City, which boasts impressive ruins of a round tower, gateway, and multiple churches.
More Beautiful Places to Photograph in Ireland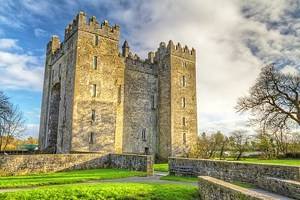 Castles: Ireland's castles make for some of the best pictures of Ireland. Spread across the country, these historical structures are worth taking some time to visit. See our guide to the Best Castles in Ireland to help plan your trip.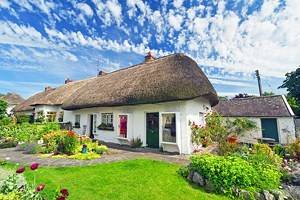 Small Towns: To capture scenes from Ireland's everyday life, visit some of the towns. Discover quaint streets, cute homes, and people going about their business. For ideas on where to start, see our list of the Best Small Towns in Ireland.