12 Top-Rated Things to Do in Yorkshire
One of the most visited regions of the UK, the historic county of Yorkshire has plenty to offer those seeking fun things to do while on vacation in England. Set on the east coast of Northern England and known officially as the County of York, Yorkshire is in fact split into four individual counties for administrative purposes: North Yorkshire, South Yorkshire, West Yorkshire, and the East Riding of Yorkshire.
Yorkshire is Britain's largest county and one of the best places to visit if you're seeking an authentic English travel experience. Here, you'll find everything from stunning old cathedrals to perfectly preserved medieval-era homes and shopfronts rubbing shoulders with world-class museums, art galleries, and entertainment facilities.
It's also easy getting to Yorkshire from London. It's also easy to get around by car or bus, with most of its remotest corners accessible by a good road network.
To learn more about the county's numerous attractions, be sure to read through our list of the top things to do in Yorkshire.
1. Take a Tour of York Minster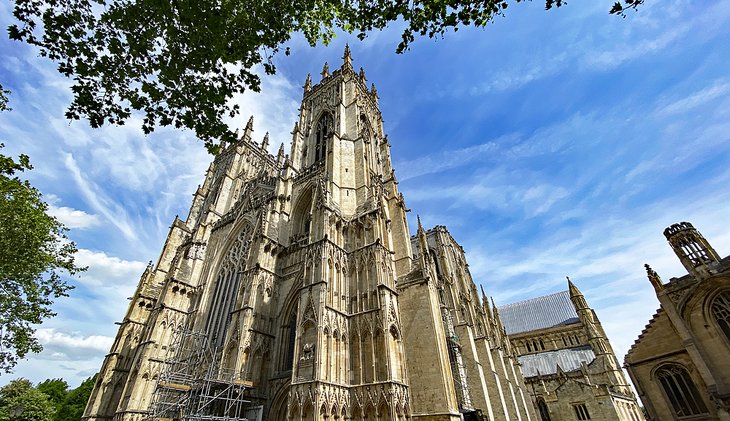 Immensely walkable, the beautiful city of York makes for an ideal location to begin your Yorkshire adventure. One of the city's top attractions is undoubtedly its impressive cathedral: York Minster. England's largest medieval cathedral, York Minster was constructed in the 1200s and is as attractive on the inside as it is on the outside.
Notable features include its spectacular stained-glass windows, in particular the famous Pilgrimage Window. Added in the early 14th century, it's unusual for its golden dragon and monkey.
Also worth seeing, the Cathedral Treasury features fascinating interactive galleries depicting the cathedral's construction and rich history.
For an unforgettable bucket-list adventure, climb the 275 steps of York Minster's Central Tower. You'll be rewarded not just with spectacular views over the city but also of the cathedral's richly decorated interior.
Speaking of views, book one of the spectacular cathedral-view rooms at the fully renovated Principal York.
Even closer to York Minster on Chapter House Street, the historic Grays Court Hotel dates back to the 11th century and is just steps away from the cathedral; it's restaurant, The Bow Room, offers an incredible multi-course dining experience overlooking the hotel's garden and York City Walls.
Address: Deangate, York, North Yorkshire, England
Official site: https://yorkminster.org
2. Take the Train to the National Railway Museum, York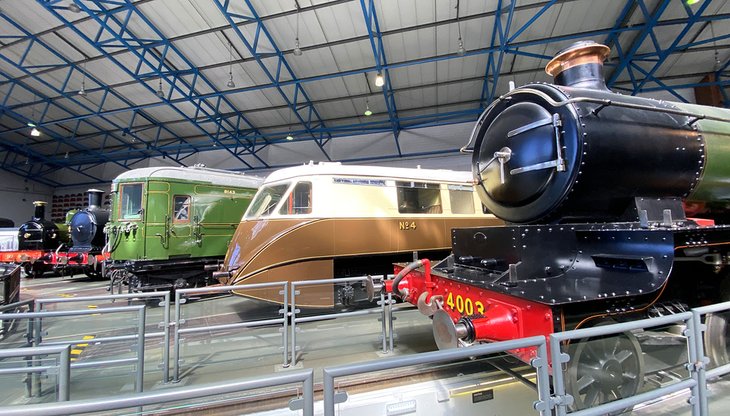 One of the top free things to do in York for families is a visit to the National Railway Museum. While only a short stroll away from York's historic train station, it's a big museum, so be sure to allow plenty of time to see it all.
In addition to its huge collection of historic steam engines and carriages, many of which you can see from specially raised viewing platforms, the museum is home to the Rocket, the country's first passenger service. Plenty of modern engines are included, too, including high-speed British and overseas examples. A number of Royal carriages are also on display.
In addition to a well-stocked shop selling train-related models, toys, and books, a fun afternoon tea experience aboard a historic Royal carriage is also available.
Address: Leeman Road, York, England
Official site: www.nrm.org.uk
3. Visit the Royal Armouries Museum, Leeds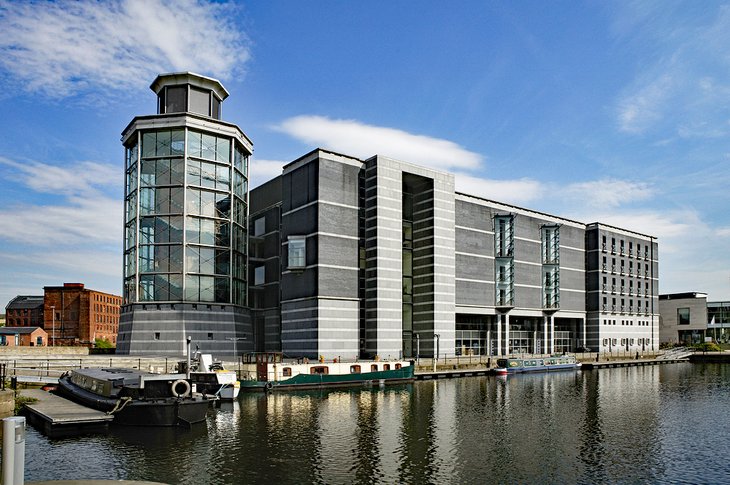 The county town of West Yorkshire, Leeds offers plenty of fun things to do. Topping most lists is paying a visit to the Royal Armouries Museum. Here, you'll find the UK's official collection of old arms and armor, including examples from around the world.
Laid out in a series of themed galleries, must-sees include the Tournament Gallery, with its displays relating to knights and jousting, including original armor once worn by King Henry VIII; and the international collection, which includes rarities from Europe, Asia, and Africa.
Tolkien fans will also want to visit the museum's collection of weaponry props used in the making of the hit Lord of the Rings movies.
Check the official website for details of special family events, workshops, and programs, including re-enactments and weapon demonstrations. Guided tours are available, and a gift shop and café are located on-site.
Address: Armouries Drive, Leeds, West Yorkshire, England
4. Sheffield Botanical Gardens, Sheffield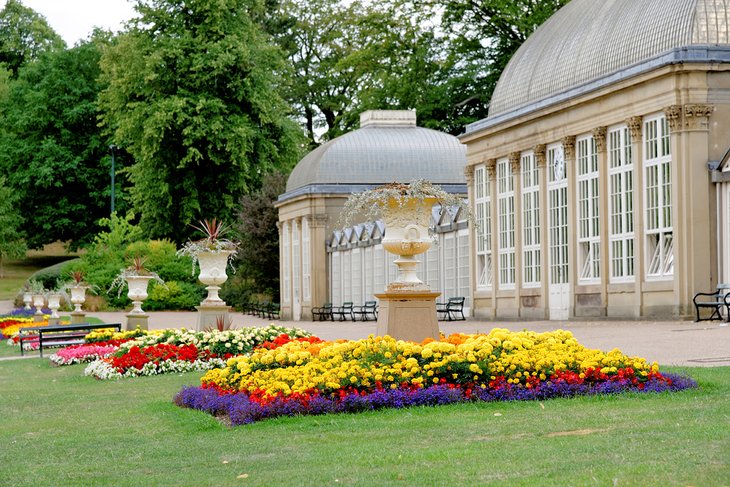 Green thumb or not, a visit to Sheffield Botanical Gardens is time well spent. Located just three miles west of the city center, it's an easy Sheffield attraction to get to by car or bus.
Set amid 19 acres of beautifully landscaped grounds, the gardens were founded in 1836 and remain one of the top such collections in England.
Among its over 5,000 plant species, many of them housed in the property's historic glasshouses, are examples from the Southern Hemisphere. Also of note is the attractive Victorian Garden and the Four Seasons Garden with its hardier plant types.
Admission is free, and a café is located on-site. Best time to visit? If you can, try to plan a visit for spring or early summer when everything is in bloom.
Address: Clarkehouse Road, Sheffield, South Yorkshire, England
5. Amble along the Shambles, York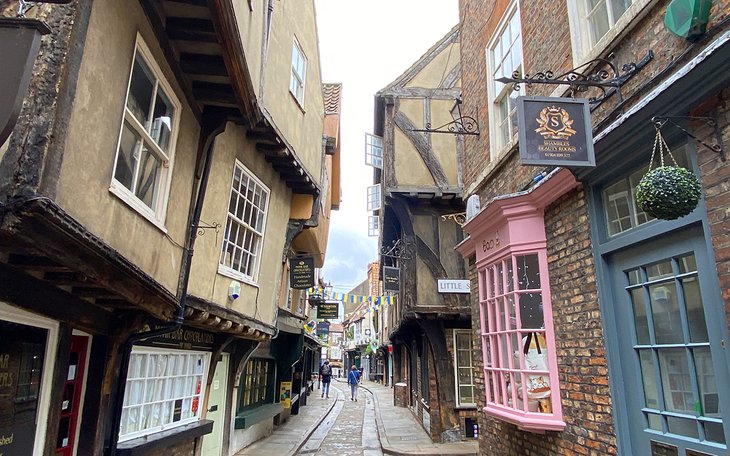 Taking a stroll along the famous Shambles in York is another great reason to visit this historic cathedral city. This large collection of fabulously preserved old timber-framed houses and shopfronts dates from the 14th century and is fun to explore.
Too narrow for cars and trucks, the Shambles is a cobbled street that is immensely pleasurable to explore thanks to the absence of anything other than people traffic. Along the way, you'll notice many of these old buildings actually seem to hang over the streets.
If you look closely, some still have the hooks used to hang meat, as the area was known as the city's butcher district. Today, they house everything from fun souvenir shops to tearooms and boutique stores.
Location: The Shambles, York, North Yorkshire, England
6. England's Top Country Estate: Castle Howard, York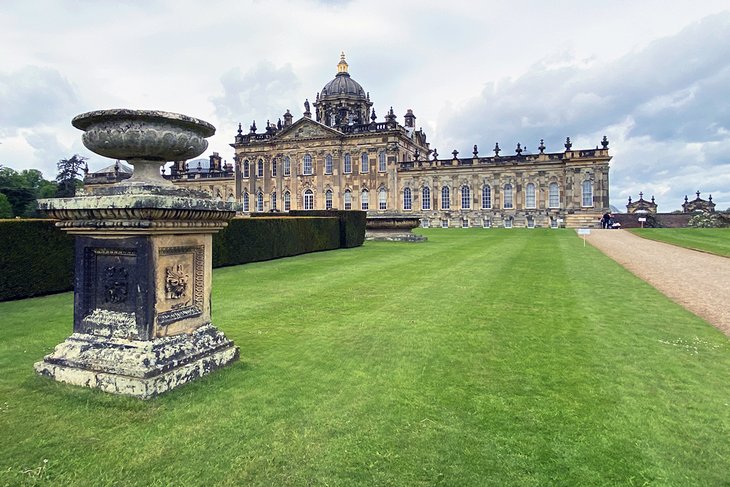 One of the most picturesque of English country estates, elegant Castle Howard is a must-visit when exploring the Yorkshire countryside. Just 15 miles from downtown York, Castle Howard is so vast, it actually took over 100 years to complete, with construction on the county's original mega-project completed in 1799.
It's easy to spend the best part of a day exploring both the grounds and the estate home itself, set on 1,000 acres of beautiful parkland. Highlights include enjoying a guided sightseeing tour of the sprawling, still-privately owned home, taking in its well-preserved furnishings, artworks, and stunning décor.
For the ultimate Yorkshire selfie, head to the fountain at the front, framing the home in your shot behind you.
Address: The Estate Office, Castle Howard, York, England
7. Visit Britain's Floral City: Harrogate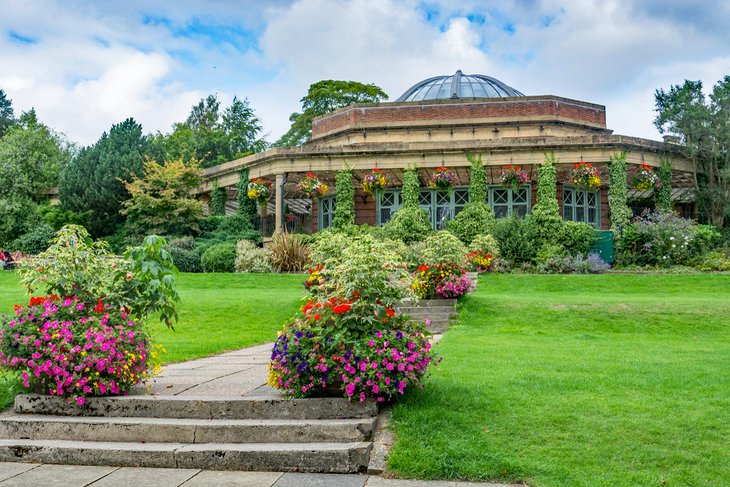 Known affectionately as "Britain's Floral Resort," the attractive town of Harrogate in North Yorkshire is a must-visit for fans of formal gardens and urban green spaces. An easy day-trip from Leeds, York, or the city of Manchester, Harrogate first hit the public's radar after the discovery of hot springs in the 1500s and has been a popular tourist destination ever since.
These days, the big attractions are the town's lovely gardens. One of the best is Valley Gardens, a 17-acre park replete with lovely floral blooms in spring. Other highlights include its spectacular Art Deco pavilion, a kids' adventure playground, and free music concerts in the summer.
Other must-visit green spaces in Harrogate include the 68-acre RHS Garden Harlow Carr with its garden museum and fun model village, and the year-round Harrogate International Festivals, which add a splash of culture and entertainment to an already colorful travel destination.
Address: Valley Drive, Harrogate, North Yorkshire, England
8. Explore York Castle Museum & Clifford's Tower, York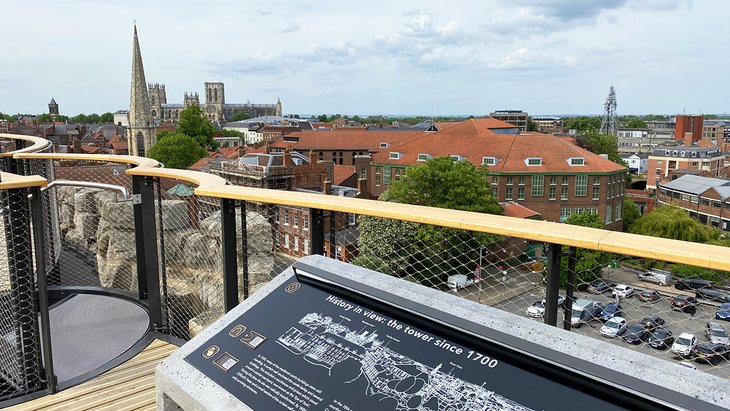 The recently refurbished and upgraded Clifford's Tower in York not only offers a fascinating look into the development of the city's first battlements, as well as spectacular views over the Minster and its surrounds. Built in the 1200s as a replacement for the original wood fort that stood here, it's the oldest remaining part of York Castle.
You can learn more about the tower and castle at the York Castle Museum. Just a short stroll away from Clifford's Tower, this excellent museum offers a fascinating glimpse at life in Yorkshire down the centuries.
Highlights include an authentic reproduction of a Victorian-era street scene, along with shops and homes, as well as a look at historic prison cells in the Debtors Prison.
Address: Tower Street, York, North Yorkshire, England
9. Take the Kids to the Streetlife Museum in Hull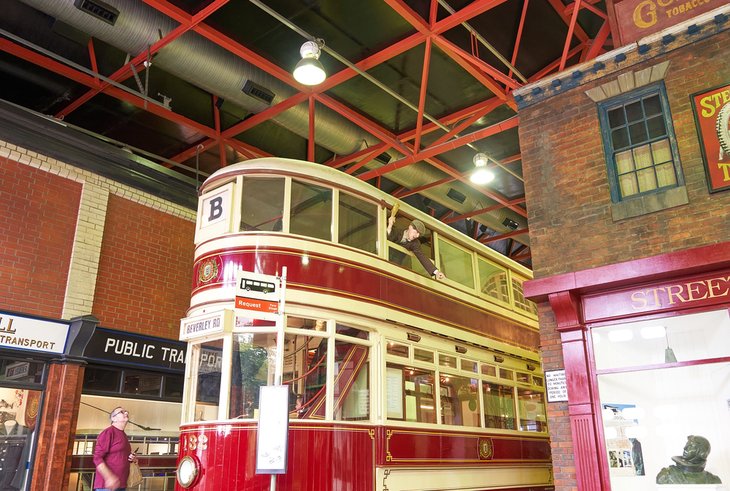 Planning a family outing to the Streetlife Museum of Transport is a great excuse to visit Kingston Upon Hull. One of this Northern England city's top attractions, this fun museum showcases over 200 years of British transportation innovation and history.
Exhibit highlights include large collections of historic carriages, the original "horse power" two-wheeled transportation, including bicycles and motorbikes, as well as cars and trucks from the present day.
Also fun are the recreations of "street scenes" from various periods in time, including WW2, as well as displays relating to train travel.
Address: High Street, Hull, East Riding of Yorkshire, England
Official site: www.hcandl.co.uk/museums-and-galleries/streetlife-museum/streetlife-museum
10. Hike the Yorkshire Wolds Way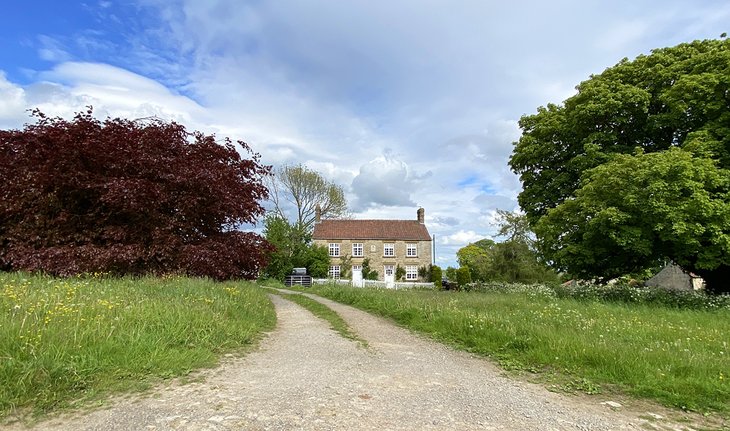 There's no better way to truly experience Yorkshire than by donning a pair of good walking shoes or boots and hitting the trails of the Yorkshire Wolds Way.
Stretching for 80 miles from the coastline near Scarborough all the way to Hull, this Yorkshire hiking route is part of England's National Trail Network and can easily be broken up into bite-size pieces for those wanting to tackle a picturesque portion of the stunning North Yorkshire Moors.
Other highlights include passing through Old Byland, one of England's prettiest villages, located in the heart of North York Moors National Park and notable for its old abbey ruins.
11. Make the Climb to Scarborough Castle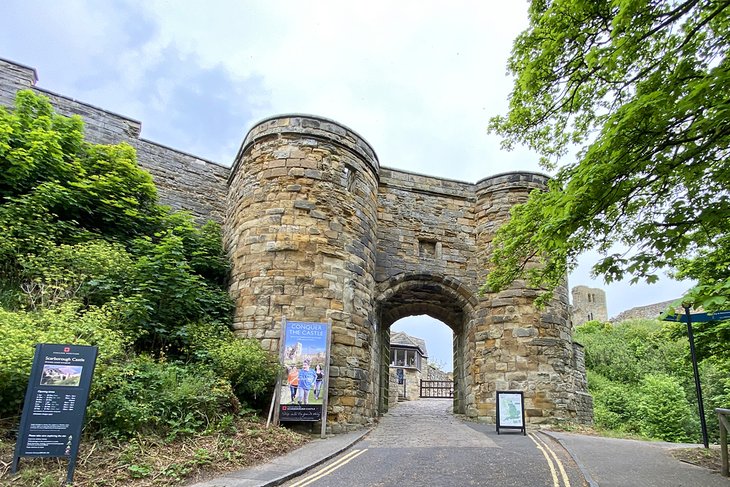 The seaside resort town of Scarborough makes for a superb day trip from York. It's less than an hour's journey via an extremely scenic train ride.
You'll want to make Scarborough Castle your first stop. It was built in the 12th century and largely destroyed during the English Civil War after being under siege, the last of five such sieges it experienced. Guided tours describe its importance in various periods of English history.
While you might think it a bit of a climb, the views from these castle ruins are simply spectacular. Below you, the town's beaches stretch into the distance in both directions up and down the coast, begging to be explored.
Once rested, visit neighboring St. Mary's Church, still bearing battle scars from the Civil War. Charlotte Bronte's younger sister was buried here in 1849. From here, you can take the downhill path through Royal Albert Gardens and head into town along scenic Marine Drive.
Address: Castle Road, Scarborough, North Yorkshire, England
12. Explore the Ruins of Rievaulx Abbey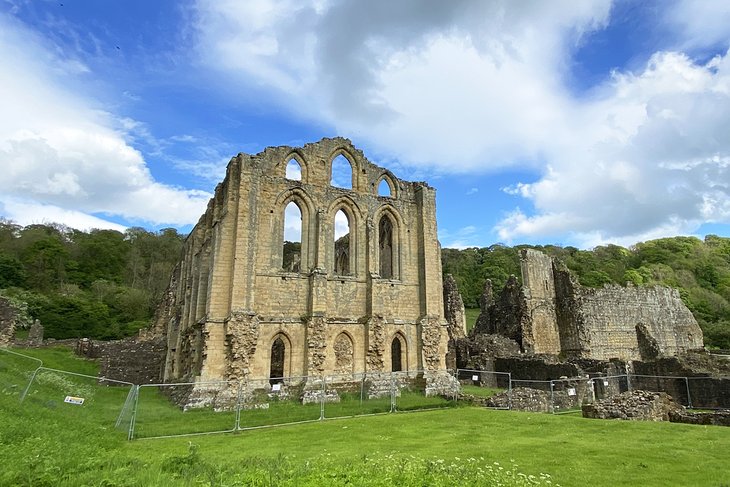 Also within North York Moors National Park, the ruins of Rievaulx Abbey are well worth visiting. Dating from 1132, it was at one time reputedly one of the largest monasteries in England, abandoned. It was plundered in 1538 by a disgruntled, vengeful King Henry VIII. You can learn much about this fascinating and turbulent time in Northern England at the attraction's recently opened visitor center.
Afterwards be sure to have a wander through Rievaulx village itself, camera at the ready. It's some of the most idyllic village scenery in Yorkshire. You'll notice that many of the prettiest old buildings were in fact built using stones from the abbey ruins.
Address: Rievaulx Bank, Rievaulx, Helmsley, York, North Yorkshire
Map of Things to Do in Yorkshire