16 Top-Rated Attractions & Things to Do in Nottingham
We may earn a commission from affiliate links ()
Nottingham, county town of Nottinghamshire, is built on a number of hills on the north bank of the River Trent. The city has a long tradition as a trading hub and manufacturing center and is known for its fine lace.
More recently, it has become a popular cultural destination boasting numerous attractions, including two large theaters and several art galleries. It also hosts many great festivals and events, one of the most popular being the annual Nottingham Goose Fair.
Known as the "Queen of the Midlands" on account of its broad streets and picturesque parks, such as the Arboretum, Embankment, and Colwick Park, Nottingham is a great base from which to explore nearby Sherwood Forest, legendary home of Robin Hood. In fact, the image of this most famous of English folk heroes is everywhere around the city, and although his once enormous woodland hangout is now considerably reduced, it lends the city a truly unique atmosphere.
To learn more about what is undoubtedly one of the best places to visit in England, read our list of the top attractions and things to do in Nottingham.
See also: Where to Stay in Nottingham
1. Old Market Square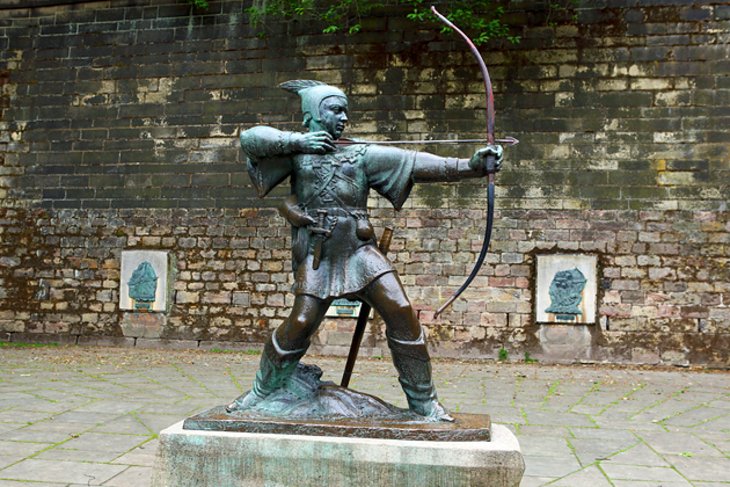 Nottingham's old city center boasts several important tourist attractions. It's here that you'll find Old Market Square, the largest such public space in England and home to the Nottingham Tourism Centre, an important first stop before exploring the city. On the east side of the square is the Neoclassical Council House, crowned by an imposing dome.
While strolling through the city's historic center, be sure to head over to the Nottingham Playhouse for a look at the remarkable Sky Mirror. Created by sculptor Anish Kapoor, this 19-foot-wide stainless steel dish points upwards and provides a unique look at the sky above.
Also of interest here is Nottingham Speaker's Corner, the first such public speaking venue outside London. The impressive Guildhall is also close by.
Location: Smithy Row, Nottingham
2. The Lace Market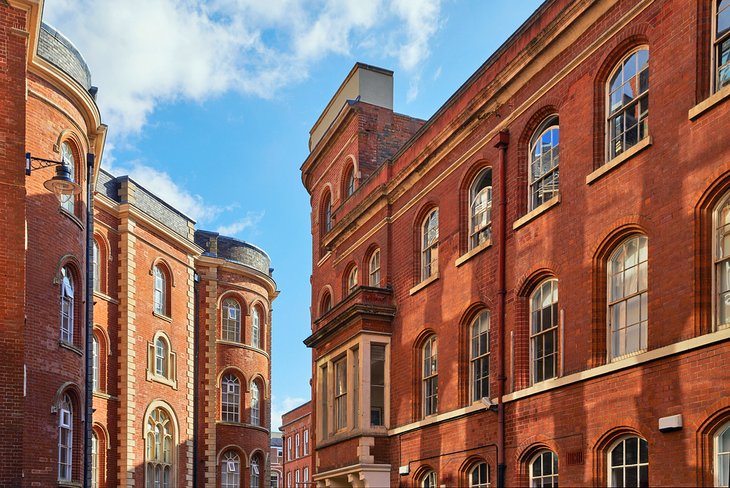 Just a short walk away from the Old Market Square is the historic Lace Market. Once the heart of Britain's lace industry, this charming area is now protected as one of the city's most important heritage zones. Today, these former red brick warehouses and display rooms house numerous shops, restaurants, boutique accommodations - and yes, lace makers.
In addition to these fun things to do, the neighborhood is also home to some of the city's top sightseeing opportunities, including a visit to the former courthouse that now serves as the National Justice Museum. Great walking tours of the Lace Market are available and can be booked at the Nottingham Tourist Centre.
3. Nottingham Castle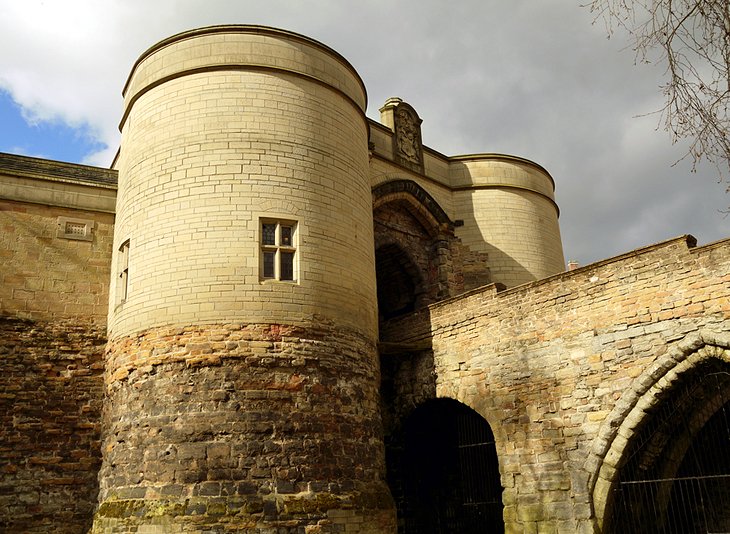 Nottingham Castle affords excellent views of the town and is notable for its bronze statues of Robin Hood and his merry men by Nottingham-born sculptor James Woodford. Destroyed in 1651 by Parliamentary forces, the original castle was replaced by an Italian-style palace belonging to the Duke of Newcastle.
Today, it's home to two great collections: the Sherwood Foresters Regimental Museum, with its impressive collection of medals and regimental uniforms; and the Nottingham Castle Museum and Art Gallery. Among the latter's treasures are beautiful 6th-century Anglo-Saxon brooches, medieval ceramics and alabaster carvings, and stoneware from the 17th and 18th centuries.
There's also an ethnographic gallery (including jade jewelry from New Zealand, Burmese bronze statues, and Indo-Persian steelware). The picture collection in the Long Gallery includes works by Charles le Brun, Richard Wilson, William Dyce, Marcus Stone, and Ben Nicholson.
4. The City of Caves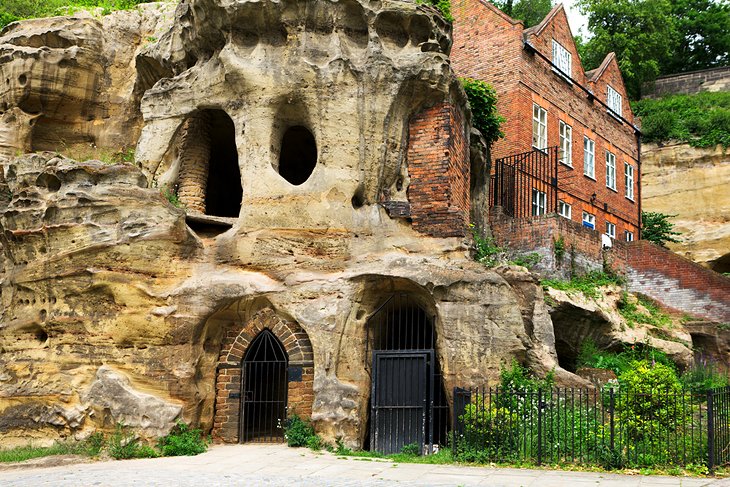 Numerous caves exist in the sandstone underneath Nottingham, including the spectacular 322-foot-long Mortimer's Hole directly below the castle. Part of the excellent City of Caves attraction, this particular formation takes its name from Roger Mortimer, lover of Queen Isabella, wife of Edward II (legend has it Mortimer once hid here from the jealous king).
In all, more than 450 caves lie beneath Nottingham, the largest known grouping of caves in the country, and have been used for centuries for storage and defense. Accessed from Garner's Hill, fascinating public tours of the caves are available.
5. National Justice Museum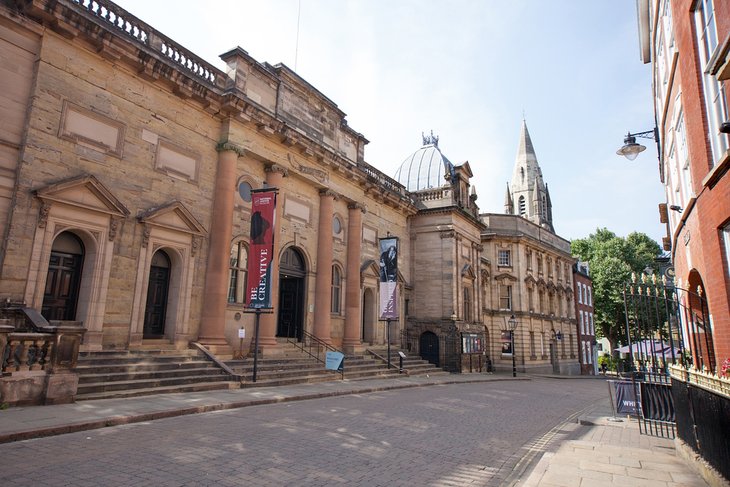 A must-see attraction in the Lace Market is the popular National Justice Museum. It's located in the city's former court and jailhouse, a building that has been in use since 1780.
Highlights of the museum include its courtrooms and a jail that dates from the 14th century. There are also fascinating exhibits relating to matters of crime and punishment. Be sure to check out the displays about Robin Hood.
6. Theatre Royal & Royal Concert Hall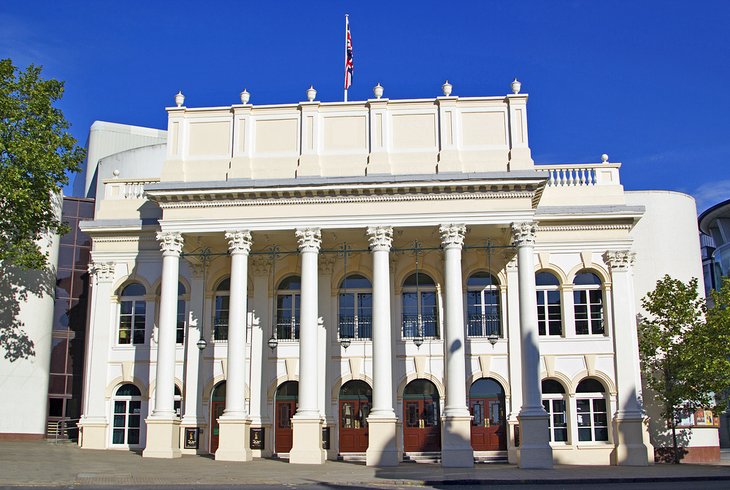 Since it opened in 1865, Nottingham's Theatre Royal has been a focal point of the city's social and entertainment life. Since then, this landmark building has expanded in size and function, and is now the centerpiece of a cultural facility that includes the more modern Royal Concert Hall.
7. Highfields Park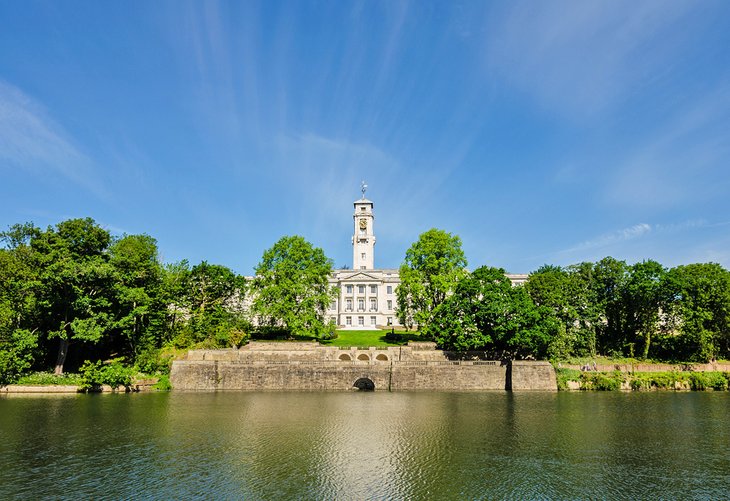 Part of the University of Nottingham, Highfields Park is a splendid 52-acre green space full of exotic plants and trees. Fun things to do here include boating, walking, picnicking, lawn bowls, croquet, and putting. Children can burn off steam in the play area, and the Lakeside Arts Centre stages special events.
8. Green's Windmill and Science Centre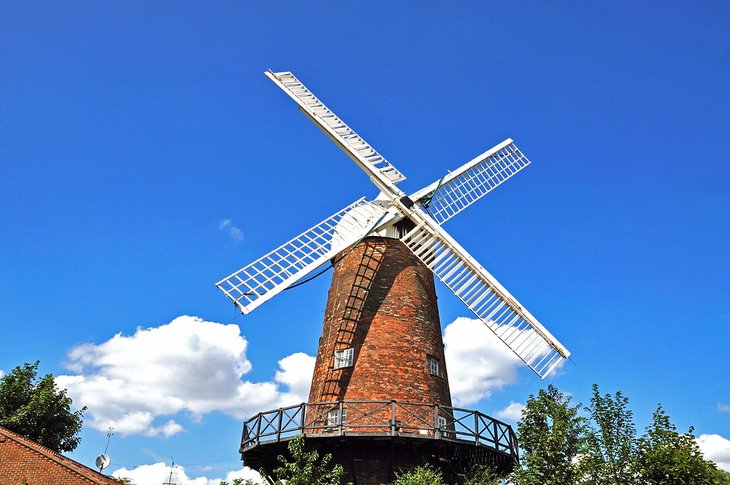 Lovely Green's Mill, once home of mathematical physicist George Green (1793-1841), was built in 1807 only to be rebuilt in the 1980s after a devastating fire in 1947. Today, the amazing inner workings of Green's Windmill can be seen over four floors, each of them providing an insight into the flour-making process (you can even buy some to take home with you).
9. D. H. Lawrence Birthplace Museum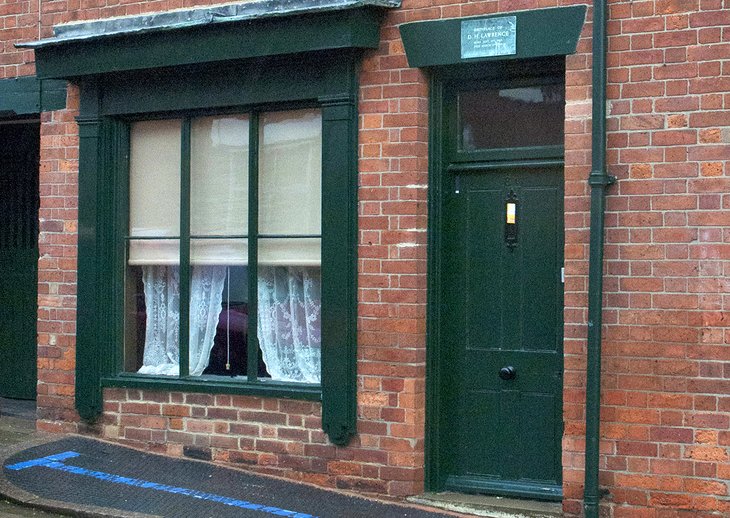 The D. H. Lawrence Birthplace Museum in the Eastwood area of Nottingham combines three unique attractions focusing on the famous English author. The Blue Line Trail, a self-guided walking tour modeled on the Freedom Trail in Boston, links the Heritage Centre and the Birthplace Museum.
The museum is home to a fascinating exhibition on the social history of Eastwood during the writer's lifetime, including recreations of a Victorian schoolroom, a grocery shop, and a mock-up of a mine that visitors can crawl through. There's also an art gallery, bistro, and conference area.
10. The Great Central Railway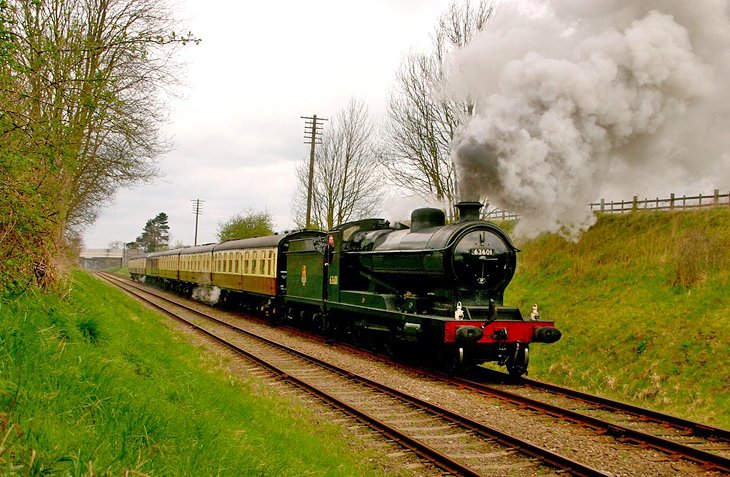 Chugging along some 10 miles of track between Ruddington Fields station to East Leake and Loughborough, the Great Central Railway (GCRN) makes an excellent excursion when visiting Nottingham. Highlights of this heritage railway include a number of fully restored steam and diesel train engines and rolling stock, as well as fully functioning workshops, vintage buses, a café, and shops.
11. Robin Hood Way and Sherwood Forest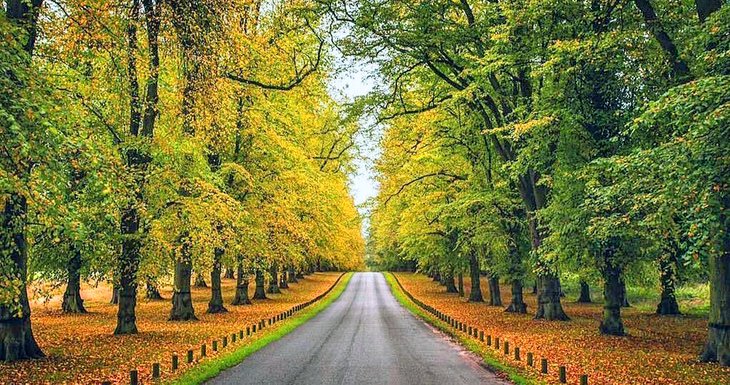 Stretching all the way from Nottingham Castle to Sherwood Forest, the 104-mile-long Robin Hood Way passes many attractions associated with the legendary Robin Hood. The trail also goes through the Clumber Country Park and past Rufford Abbey, as well as Robin Hood Hills, Thieves Wood, and Fountain Dale.
The highlight, of course, is spending time within famous Sherwood Forest, the most important area landmark associated with Robin Hood. Today, this famous woodland encompasses more than 1,000 acres surrounding the village of Edwinstowe, including the 450-acre Sherwood Forest Country Park.
Visitors come each year to enjoy events such as the week-long Robin Hood Festival. Highlights include its recreation of medieval times and characters, including knights and court jesters.
12. Papplewick Pumping Station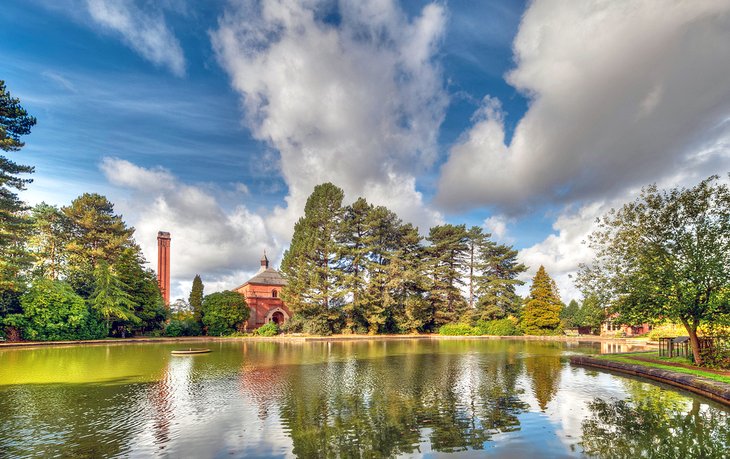 Widely considered one of the finest examples of Victorian industrial design in Britain, the Papplewick Pumping Station is a superb example of 19th century craftsmanship. It boasts a range of original features including an ornamental cooling pond and a Boiler House complete with six Lancashire Boilers, all set amidst formal landscaped grounds.
The ornate Engine House is home to the original twin beam engines, built by James Watt in 1884. Here visitors find a combination of Victorian engineering and artistic design, including beautiful stained glass windows, elaborately decorated columns and polished mahogany and brass.
13. Wollaton Hall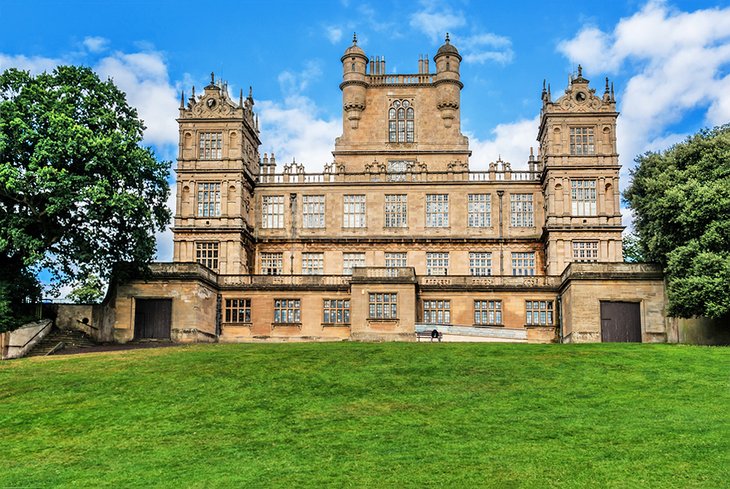 Located near the university, spectacular Wollaton Hall is an Elizabethan mansion set amid a 500-acre deer park. Built around 1580 by a local coal mine owner, this attractive mansion now houses the Nottingham City Museums and Galleries' Natural History Collection, as well as the superb Nottingham Industrial Museum (the latter is housed in the estate's former stables).
14. Newstead Abbey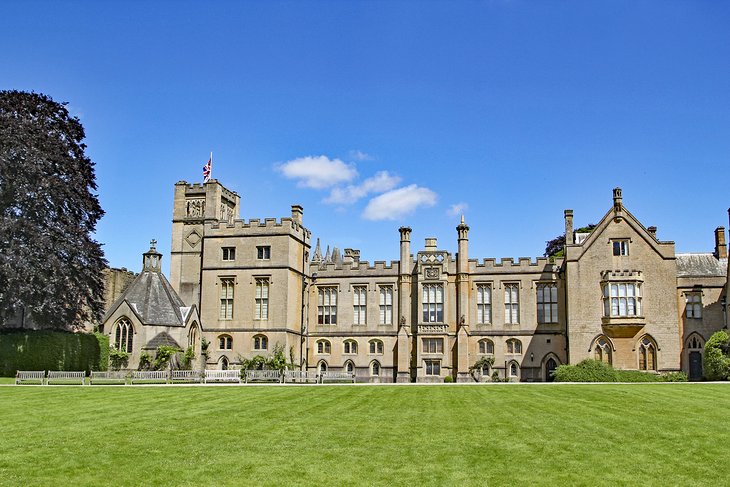 An easy 20-minute drive north of Nottingham is Newstead Abbey. This delightful attraction is the former family home of poet Lord Byron, whose tomb is in Newstead parish church. It was originally an Augustinian abbey founded in 1170 by Henry II, and many of the original structures can still be seen, including the west front of the church, the refectory, the chapterhouse (now a chapel), and the cloisters.
Byron's rooms have been preserved as they were in his lifetime, with many of his mementos on display. Be sure to also explore the lovely garden, with its many old and rare trees, as well as the Japanese, formal, and tropical gardens, and lakes and streams in the abbey grounds.
15. Southwell Minster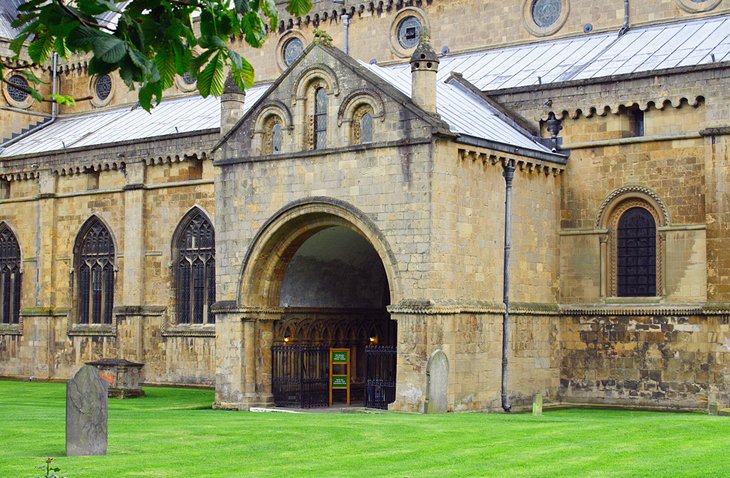 About 15 miles northeast of Nottingham, Southwell is a small market town that makes a good base for the exploration of Robin Hood country. Charles I stayed in the Saracen's Head before giving himself up to the Scots in 1646, thus beginning a long period of imprisonment ending with his execution.
Other historic buildings of note include the heritage houses lining Church Street and Westgate. The old Methodist Church is also worth seeing.
16. Framework Knitters' Museum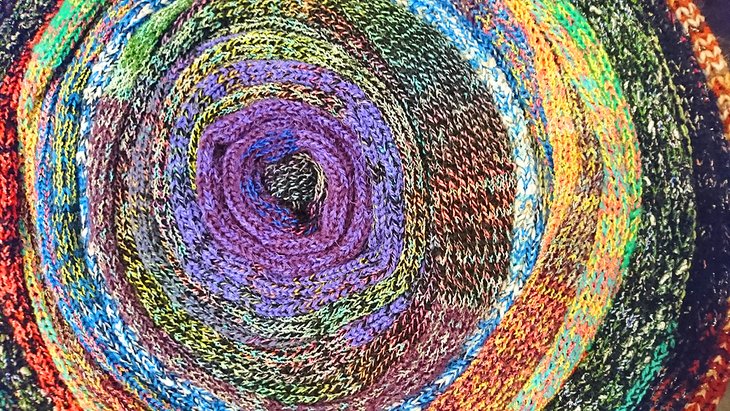 Here's one for traveling knitters: the Framework Knitters' Museum. Set up as a "living museum" in the small village of Ruddington just a few minutes south of Nottingham, this fascinating museum celebrates a craft that's been a staple of the region for over 400 years.
Where to Stay in Nottingham for Sightseeing
If you're visiting Nottingham for the first time, the city center makes a great base. Here, you'll find attractions such as Old Market Square, Nottingham Castle, and Mortimer's Hole, as well as plenty of shops, restaurants, and entertainment venues. Below are some highly rated hotels in this convenient and central location: