From Vancouver to Banff: 5 Best Ways to Get There
Western Canada is incredibly scenic – but it is also quite vast. For instance, the distance between the coastal city of Vancouver, British Columbia and the Rockies' Banff National Park in Alberta is about 900 kilometers – to put that in perspective, Munich, Germany and Paris, France are nearer to one another!
That doesn't mean that you can't easily travel between Vancouver and Banff. On the contrary, the trip between these two world-class destinations is jaw-droppingly beautiful and well worth doing if your timing (and the weather) permits. What it does mean, however, is that you need to plan ahead in order to make it happen.
To help with your planning, we've broken down the five best ways to travel from Vancouver to Banff.
1. Vancouver to Banff with a Tour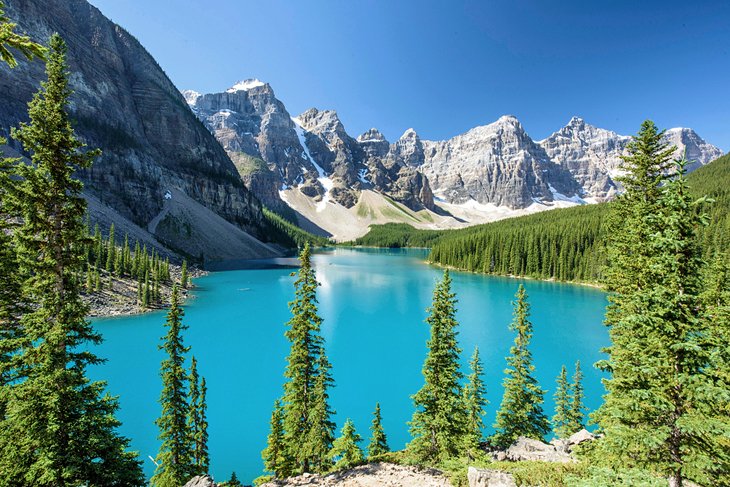 One of the best ways to experience the trip between Vancouver and Banff – and all the highlights in between – is to take a tour. The tour company takes care of all the logistics, from booking hotel rooms to navigating the roads, while you get to sit back in a comfortable coach and take in the ride.
These tours are more than just a mode of transportation – they also allow time for exploring and visiting other amazing destinations near Banff, like Jasper and Lake Louise. In just four days, a small-group tour will take you from Vancouver to the heart of the Rockies and back. Since someone else is doing all the driving, you'll have plenty of energy to enjoy each of the spectacular stops along the way.
As we'll discuss shortly, the roads between Vancouver and Banff can be treacherous in winter months. Because of that, these tours are only offered in the warmer months, between May and September. Traveling in the summer means enjoying long days, lots of sunshine, plenty of wildlife, and prime conditions for many outdoor activities.
2. Vancouver to Banff by Car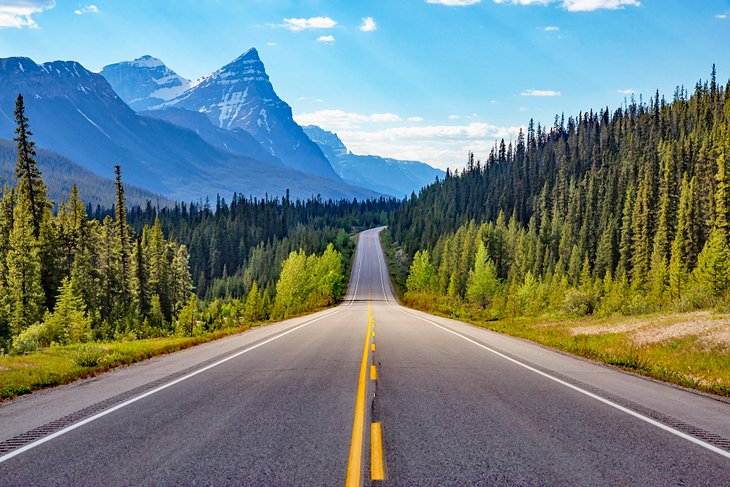 Consider it the Great Western Canadian Road Trip – traveling from Vancouver to Banff by car is an unforgettable adventure. There are a few different routes to choose from: the first leg of the trip takes you out to Kamloops, either by heading north past Whistler along Highway 99 or east through the Fraser Valley along Highway 1 and up through Merritt on Highway 5. The former is arguably the more scenic of the two routes, but the latter gets you to Kamloops faster.
From Kamloops, you'll head east through the interior of British Columbia along Highway 1. The perk of having your own car means you can stop at some interesting places along the way, like the ski town of Revelstoke or the pristine Glacier National Park.
Driving from Vancouver to Banff in the summer has all the makings of an amazing road trip. Driving from Vancouver to Banff in the winter is another story. Whichever route you choose, you risk encountering serious winter conditions on the road – snow, ice, that kind of thing. Don't even think about making the trip without winter tires, and if you don't have experience driving in snowy conditions, then you might want to make other plans if the forecast calls for stormy weather.
In perfect conditions and if you drive without stopping, the trip can take as little as nine hours. Of course, if the weather is that good, chances are that you're going to want to make a few stops along the way to take in your surroundings.
If this is part of a larger trip to western Canada or even across Canada, you may want to review our list of Canada Itineraries to help plan your routes and stops.
3. Vancouver to Banff by Train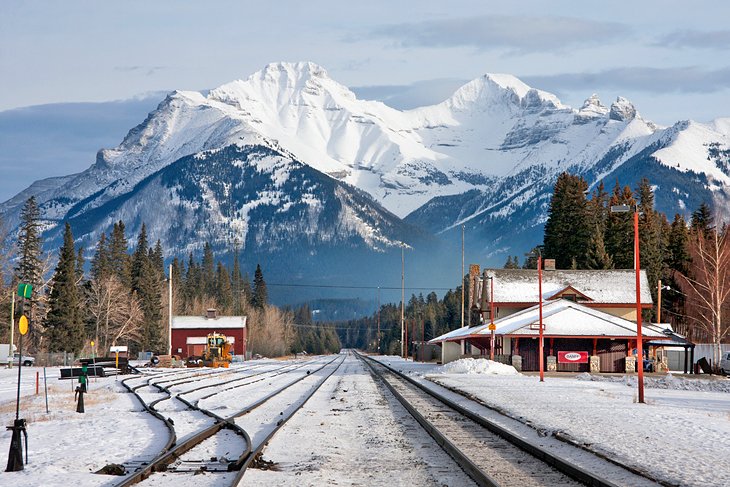 All aboard the Rocky Mountaineer! Traveling to Banff from Vancouver by train offers the best of all worlds. You'll never have to contend with traffic, you can take in the views from the comfort of your seat, and you can stretch your legs whenever you feel like it. The Rocky Mountaineer route follows what is arguably one of the most scenic journeys in all of Canada, offering virtually unobscured views thanks to windows that wrap up and extend over part of the roof.
It takes two days to reach Banff by train from Vancouver (one way), including an overnight stop in Kamloops. The train leaves every few days, but only from mid-April to mid-October – so if you're hoping to head to Banff for some skiing, then this may not be the best option for you. Although the stop along the way takes more time than a direct ride, tourists get a full sightseeing experience since they are passing through the Canadian Rockies by daylight (and getting a good night's sleep in a real bed, so they can fully enjoy the experience).
All train rides include breakfast and lunch; however, passengers can also opt for full meal packages that include dinner on the train. Transportation to and from the hotel in Kamloops is also included. Passengers can choose between SilverLeaf and GoldLeaf service. Advantages to the upgraded seating include a two-level passenger car with a dedicated dining area downstairs and all seating for the ride on the upper deck, providing unparalleled views through a transparent dome, as well as a private open-air viewing platform.
For tourists who want the convenience of a package vacation, the train operators also offer multi-day options that include lodgings in Vancouver, Banff, and Kamloops. They also help facilitate other add-ons, including arranging for car rentals, tours, and admission to attractions.
Traveling by train is also pretty pricey compared to most of the other options on this list – it is even more expensive than taking the plane! But ask anyone who has splurged on the trip, and they'll tell you that it is a journey that you'll remember for a long, long time.
4. Vancouver to Banff by Bus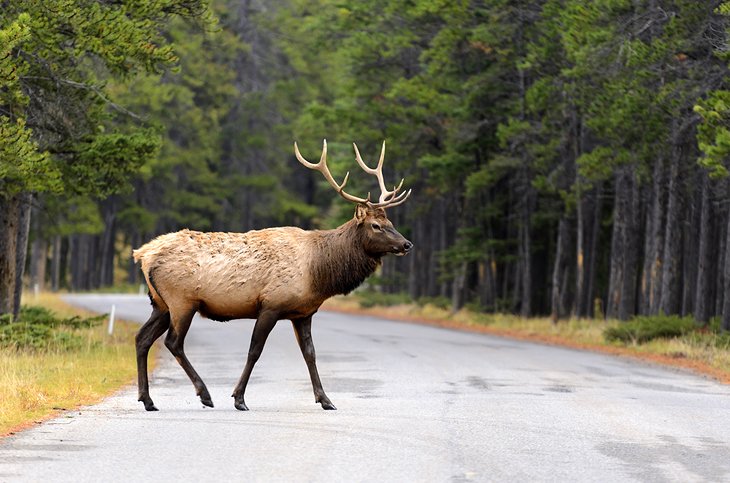 If you want to visit Banff in the winter but prefer not to make the drive yourself, book a ticket on a bus. This will take a little longer than driving on your own – since the bus stops at other destinations along the route, it takes about 13 hours and 15 minutes – but you can sit back, relax, and enjoy the scenery.
Unlike the train or a small-group tour, the bus to Banff runs year-round, making it a good (and relatively affordable) option for those traveling in the winter. Of course, in stormy conditions, you can expect to encounter delays – but at least you won't be the one behind the wheel. Rather than fretting about driving, you can get lost in a book or try to spot wildlife outside.
From June through September, travelers can also use On-It Regional Transit to travel the Calgary-to-Banff leg of the journey by bus, and The Banff Express operates this route year-round.
5. Vancouver to Banff by Plane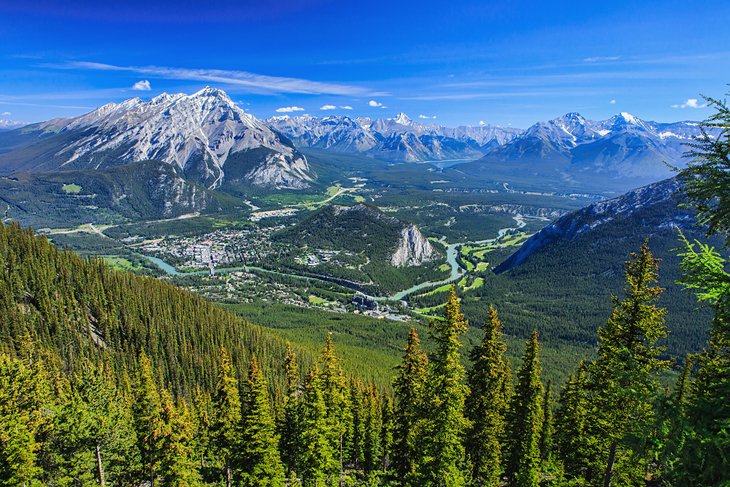 While you can't fly directly into Banff, you can fly from Vancouver (YVR) to Calgary (YYC), which is only about an hour-and-a-half away from Banff. Air Canada and West Jet both offer direct flights between YVR and YYC. Flight times are short – just shy of 90 minutes – but remember to give yourself extra time to get to the airport and make your way through security.
One-way flights run at a few hundred bucks, but prices fluctuate depending on the time of year. Expect to pay more if you are planning a ski trip over the holidays, for instance. For a cheaper option, check out Flair Air. This is a no-frills airline that offers a base price that is much lower than Air Canada and West Jet, but expect to pay more for add-ons, including baggage that goes in the overhead bin.
From Calgary, there are plenty of options (e.g., shuttle, car rental, taxi) for getting yourself up to Banff, depending on your budget, your timing, and your personal preferences.