Best Time to Visit Austria
The birthplace of Mozart and a prime destination for mountain lovers, Austria is stunning in summer, as the green valleys bloom in wildflowers and the picture-perfect, clear views over the Alps are a photographer's dream. Hikers will also appreciate the season. For most tourists, summer is the best time to visit Austria.
Winter is also a wonderful time to go to Austria, starting in December with the Christmas markets and ending in late February as the ski season starts to slow down. In winter, mountain villages and snowcapped mountains are a magical sight, even if you're not there for Austria's world-class ski resorts. Austrian cities are equally stunning – a mix of glorious architecture and gourmet cuisine that will please everyone.
No matter when you're visiting, Austria won't disappoint - but some months are particularly stunning and worth a trip.
Best Season to Visit Austria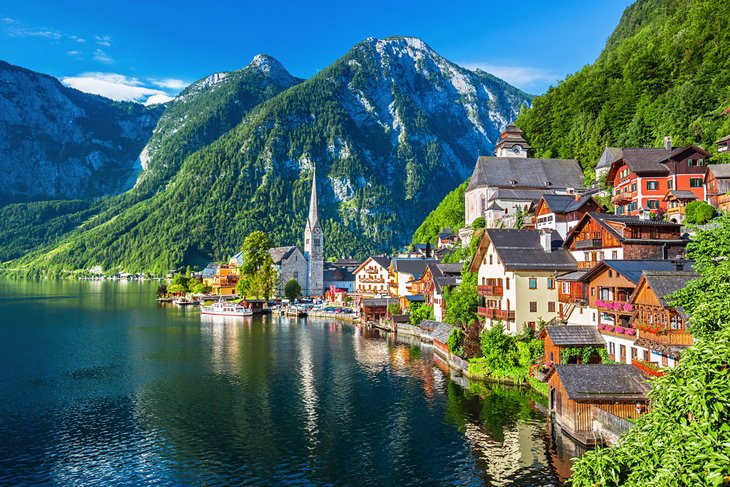 Cities or countryside? Skiing or hiking? Your plans will determine when is the best time of the year to visit Austria.
Spring: Spring can be chilly in Austria, with temperatures in the 10 to 15 degrees Celsius range in cities and much lower in the mountains. Because the season is short and only truly lasts two months (April and May), most avid outdoor enthusiasts take full advantage of it by heading to the mountains, picnicking near lakes, and discovering small towns full of history and heritage. Although spring sees lots of sunshine, the weather is also highly unpredictable, meaning you should carry an umbrella, especially during the month of April.
One of the best places to visit in Austria in April and May is the Lienz Dolomites. Hiking in this area is very popular because there are options for all levels of experience and fitness. Experienced hikers can find both short and long-distance trails, including multiple-day hikes like the Long Törlweg hike, which takes several days and requires stays in one of the alpine huts, and ups and downs across six summits with stunning panoramic views over the snowcapped peaks.
Summer: Summer is high season in Austria, with temperatures usually in the low to mid-20s Celsius, plenty of sunshine, and crisp evenings perfect for a stroll through the many picturesque towns. Flocks of tourists head to Austria during this season, which results in expensive flights, overbooked hotels, and higher prices everywhere you go.
On the plus side, the sky remains blue, and the air is filled with the smell of flowering meadows. There's no better time to photograph the Alps than in summer, as the visibility is excellent, and the snowcapped mountains can be seen from very far away.
June is the wettest of all warm months but also the one with the most festivals, including the Midsummer Night Celebration, which includes bonfires lit under the light of the moon. July brings the best weather of the Austrian summer-it's mostly dry, it's not scorching hot, and you'll get plenty of sunshine.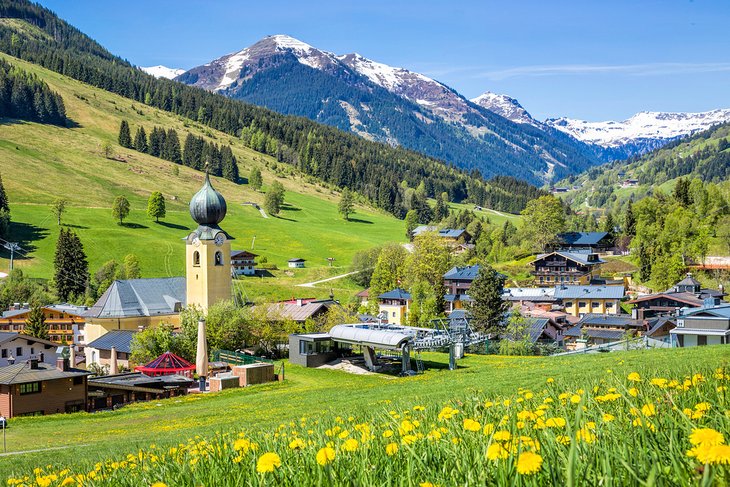 August heats up significantly, so it's a favorite time among Austrians to go swimming. Lake destinations such as Lake Plansee and Lake Hallstatt are very crowded and very expensive, and hotels are often booked a year in advance.
Fall: September and October are chilly in Austria but still not cold, with temperatures very similar to spring, except that while spring is rainy and unpredictable, autumn is actually drier and with clear skies. This is the season for cycling tours, hiking, and boating, as the trees are changing into shades of reds and yellow, and the valleys and mountains are stunning everywhere.
If you arrive in early September, you'll get warmer temperatures but without the summer crowds, as everybody is heading back home for school and work. November, though technically part of autumn, can be very cold, with temperatures in the low single digits.
Winter: Winter is technically low season in Austria, as long as you stick to the cities or even small mountain towns-the best time to go to Austria if you're looking for discounts and deals on hotels and flights. Because Austria is a major skiing destination, however, don't expect prices to go down if you're heading to the Alps or have an active outdoorsy vacation planned.
The winter season in Austria starts in November and lasts until March, with temperatures regularly in the minus because of the proximity to the Alps. The air is chilly, even when the sun is out, and snowfall is common and can be very abundant. The weeks surrounding Christmas and New Year's are busy, crowded, and much more expensive.
If you're planning on spending the holidays in a mountain destination, check in advance what the roads are like in and out of the town-some roads might close to all traffic during heavy snowfall.
Austria and Switzerland are two of the top winter destinations in Europe. If you're trying to decide which of these two countries to visit, keep in mind that Austria has a more rustic alpine feel, great for feeling like you've traveled back in time, while Switzerland is more manicured and modern, even when it comes to towns that retain their mountain charm.
Both Austria and Switzerland experience similar winters: lots of snow, great mountains for outdoor adventures, and all the amenities you would want to make your cold-weather trip just perfect.
Best Month to Visit Austria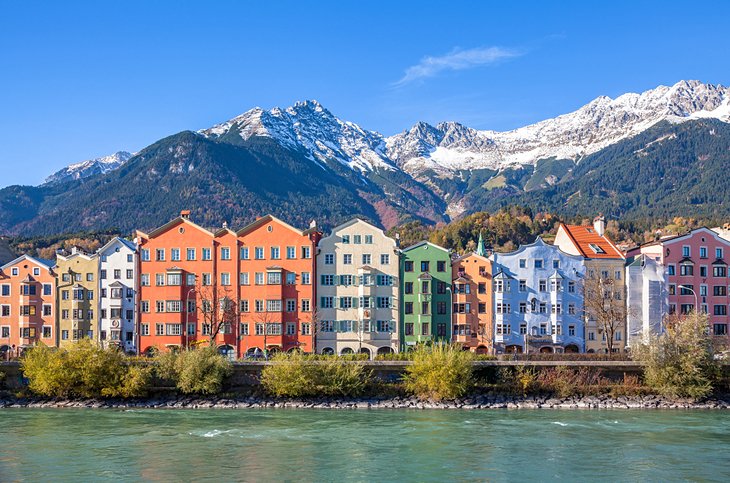 The best month to visit Austria doesn't fall in high season. April, which is technically considered part of the shoulder season, is a great time to plan a trip to Austria. Although the weather is unpredictable, and you might encounter some rain, April is when the temperatures start to go up and can reach a comfortable 15 degrees Celsius in the cities.
If you're heading to Vienna and the surrounding area, April is a great time to catch classical music festivals that take place in monasteries and concert halls. The countryside feels colder, but with winter well behind by now, it's possible to hike mountain trails again. Bonus points for good deals on flights and accommodations, and crowds remaining manageable (things start to get busier in May).
September is another great month to visit Austria, as crowds are thinning out, prices go down, and the weather is still warm and sunny enough to enjoy the outdoors. You might see some rain in September, but how much or how often depends on the year, so packing waterproof layers is a must.
Some of the best places to visit in Austria in September include the many little towns and cities that stretch along the Danube river. If you arrive late in September, you'll see autumn colors starting to pop up, or you can try cycling the countryside or taking a train out of Vienna for some easy hill hiking.
Best Time to Visit Vienna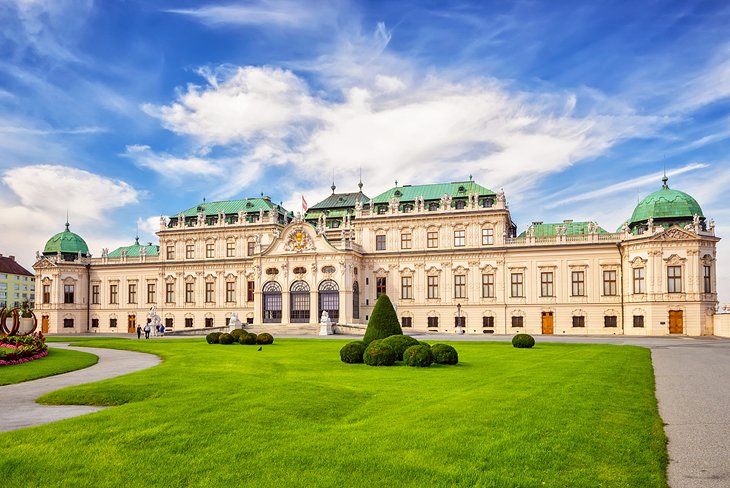 Vienna is a sight to behold at any time of the year, especially if you're in town to enjoy the many museums, galleries, and palaces-but some seasons make the city truly shine. Unless you have a specific reason to visit in summer, skip the high season and instead visit in spring or autumn, when prices are slightly lower, the temperatures are in the teens, and the tourist season has either not kicked off or is just starting to slow down.
Even if you don't love winter, visiting Vienna as the snow falls over the Old Town center can be truly magical. Winter might be low season, but the city's Christmas markets light up the town starting in mid-November-the biggest one, at City Hall Square, has a skating rink, a carousel, traditional crafts for sale, and caroling music.
November to February is also ball season-the kind where you dance waltzes, not the sporty kind-with over 500 balls happening in the city. This is a traditional Austrian experience that you shouldn't miss, even if you can't dance. Winters are cold in Vienna, though, so come prepared for temperatures in the negatives with a thick jacket, gloves, and a warm scarf.
Best Time to Visit Salzburg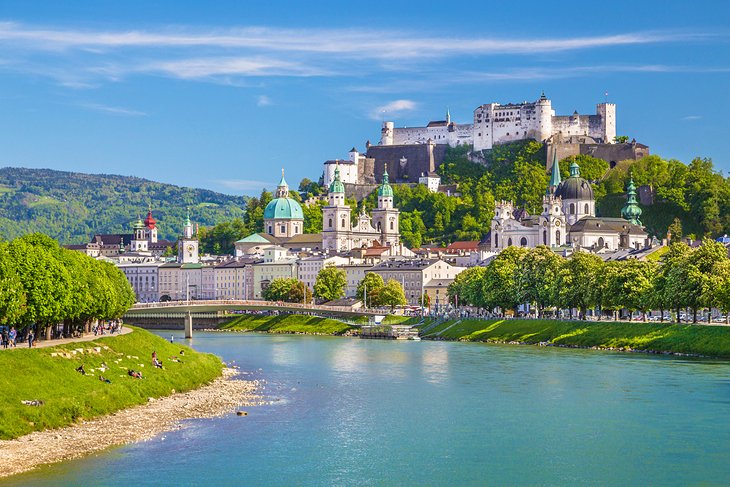 Salzburg is famous for being the birthplace of Mozart and for its stunning Alpine surroundings and Baroque architecture, but the city also has many urban parks and royal gardens, including the beautiful Mirabell Palace formal gardens, which are at their most beautiful in autumn.
Visiting in the early fall, especially September, means you'll get a chance to see the flowers still in bloom and the gardens and parks at their greenest, but you'll miss the crowds and enjoy lower prices in flights and accommodations.
Temperatures in September are in the mid-teens Celsius, with the lowest reaching around 11 degrees Celsius at night and some days enjoying lots of sun and highs of up to 20 degrees.
If that's too cold for you, May is another great month to visit, as temperatures can oscillate anywhere between 15 and 19-20 degrees Celsius. And while summers are often rainy in Salzburg, May is dry enough for some great hiking – the average month of May sees 13 days of rain, but that often means just some light rain in the afternoons.
No matter what season you're visiting Salzburg, though, you'll experience what the locals call Schnürlregen or "rain in strings." Basically, it rains a lot in the city (about 141 days out of the year) no matter the season – usually in the form of a fine drizzle but sometimes in the form of heavier rains. Waterproof clothing and shoes are always a must.
Best Time to Visit Hallstatt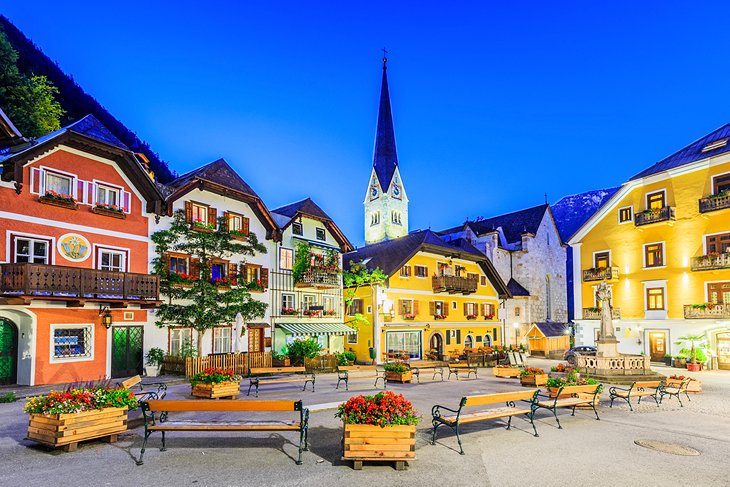 Hallstatt village and lake are some of the most stunning destinations in Austria. Once a salt producer, the town has become known for its 1700s Alpine houses, the trails leading to the Echern Valley glacier, and the deep blue lake perfect for swimming and boating.
Although Hallstatt receives tourists all year round, March to May is the best time to visit if you want to avoid the crowds. Once June comes around, tourists arrive in mass, and prices skyrocket-you can expect long lines and tight crowds for attractions such as the World Heritage Skywalk, the famous viewing platform 350 meters over the lake and town.
March to May can be cold, so swimming is not always possible. However, temperatures in May can reach 21 degrees Celsius, so it's still perfect for a day in the sun walking the area. It does rain in spring, but usually in the form of short showers, and a light jacket is often enough to get you through most days. Spring is a good time for those looking for deals, as the tourist season hasn't started yet, and hotels often offer discounts.
For a truly unique experience, visit during the winter months, when Hallstatt turns into a winter wonderland. The nearby hiking trails become snowshoeing and cross-country ski trails, and the picturesque alleyways are even more beautiful as the twinkling holiday lights turn on.
Best Time to Visit the Austrian Alps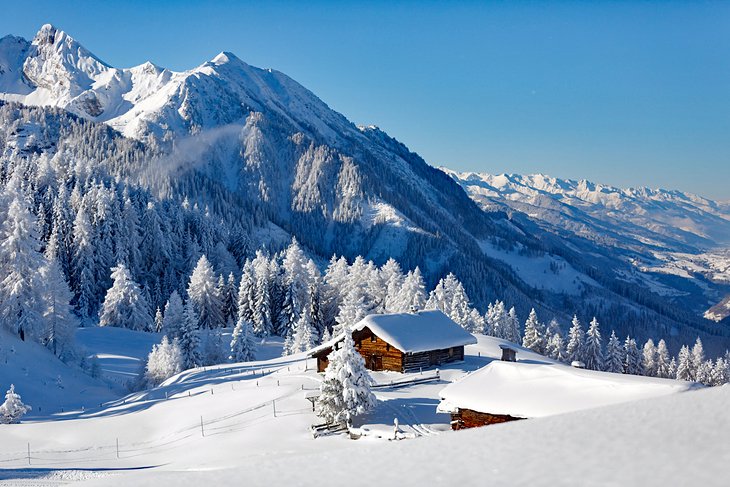 Your reason for visiting the Austrian Alps is going to determine when the best time to arrive is. If you're after downhill or cross-country skiing or snowshoeing, January is prime time for winter sports-it's very cold (-9 degrees Celsius is the average low) but also it snows a lot, so you'll be surrounded by a winter wonderland. From the world-famous St. Anton am Arlberg ski resort for expert skiers to the beginner-friendly Ischgl slopes, everybody can find the right terrain and trails in Austria.
Although the entire winter is prime season for winter sports here, December sees high prices because the holiday crowds are arriving to spend Christmas on the mountains, while early January offers slightly better prices and sometimes smaller crowds.
If you're in the Alps for hiking and climbing, July is the perfect time for a visit. While the middle of summer is often hot and sticky in the cities, the mountains see highs of 21 degrees Celsius and lots of sun. You will still need a jacket for a long hike, as it can be chilly in the early morning or evening, but otherwise, this is perfect outdoor weather for an adventure.
Summers do bring thunderstorms to the mountains, so a rain jacket is always a good idea. And while the rest of Austria sees prices going up during the summer, the opposite is true in the Alps-you'll find better-value accommodation, package deals, and not a lot of people around.
More Related Articles on PlanetWare.com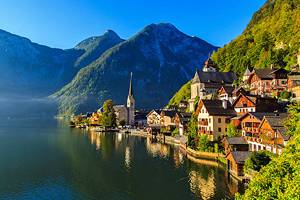 Discovering Austria: Mountains, historical cities, and some of the best skiing in Europe-it's always the best time of the year to visit Austria, as our article on the Top-Rated Tourist Attractions in Austria shows.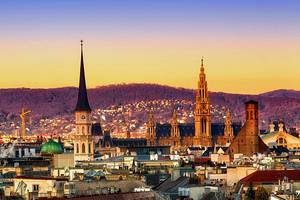 Cities to Explore: Vienna is a stunning architectural marvel where art, music, and some of the world's great opera houses are just the start-see what else there is to do here by reading our article on the Top-Rated Tourist Attractions & Things to Do in Vienna. Mozart's birthplace is also famous for its castles, abbeys, and churches. See what else makes the must-see list in our article on the Top-Rated Tourist Attractions & Things to Do in Salzburg.